The global pandemic has wrecked the travel industry to its core, leaving many businesses in the hospitality sector struggling. However, a new segment in the hospitality sector has taken shape amid this pandemic. This new segment is known as alternative accommodation, a small market that has been slowly taking shape in the past few years and is showing tremendous potential recently. For couples going on a honeymoon soon, staying at one of these alternative honeymoon accommodations is a good option. As you know, planning a wedding can be stressful, so it's not surprising why newlyweds would want to escape to somewhere relaxing after their big day. But instead of doing the usual, why don't you start your new married life by doing something eccentric, such as staying at alternative accommodations? Here's a list of the best alternative accommodation options to consider.
Campervanning in Europe
Instead of staying at some luxury resorts in Europe, why don't you rent a campervan, travel across the region, and visit as many places as you can? The freedom and spontaneity of campervanning in Europe are not like any other. You can go anywhere you want to, change your plans in an instant, sleep under the stars, and soak up the scenic landscapes along the way.
To make the most of your journey, make sure to create a plan before you hit the road. Plan the routes and research the places you want to visit. Be familiar with the many different rules about wild camping across Europe. Countries like Switzerland consider wild camping illegal, so this is something you need to keep in mind. Find out the documents and paperwork you need to carry to avoid getting into trouble with the local authorities. There are other places in the UK, like Scotland or the Lake District where wild camping is legal.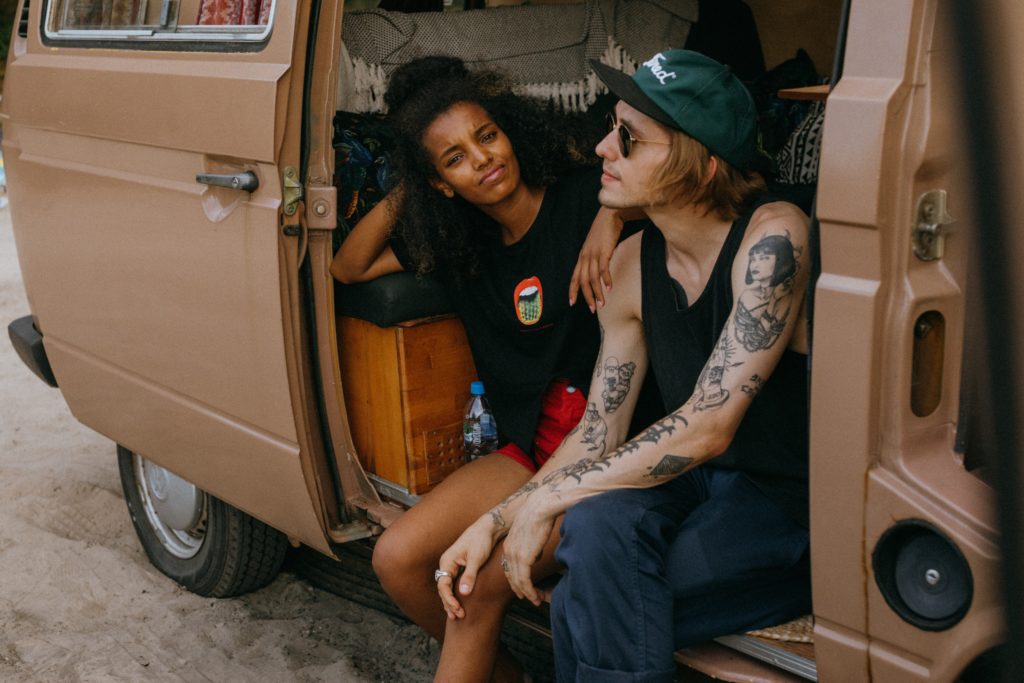 Villas on Stilts in the South Pacific
When planning a beach alternative honeymoon, some of the most obvious choices are the Caribbean or the Maldives. But, if you want to visit somewhere new, head to the South Pacific Islands and stay at one of those villas on stilts. If you've seen photos of villas built on stilts over the crystal-clear water, these villas are most likely in Bora Bora. Bora Bora is home to some of the most luxurious overwater villas in the region and has recently become a popular go-to honeymoon destination.
If you want to stay somewhere private and remote, check out the all-inclusive resorts in Moorea Island, close to Tahiti, the largest island in French Polynesia. Tahiti itself is home to luxurious resorts that offer couples a chance to stay at South Pacific style overwater villas on stilts. These resorts are much easier to reach and are usually cheaper than the more secluded resorts in the region.
A Narrowboat around the UK
Going for a narrowboat holiday is another unique way to celebrate your life as newlyweds. In the UK, narrow boating is a popular activity, although it's usually rare for honeymooners to opt for this activity. But if you are up for some adventure and an alternative honeymoon, and the thought of cruising along beautiful canals and waterways in a narrowboat excites you, then you should go for it.
When going for a narrowboat cruise around the UK, try to book your romantic canal boat break during the off-season. That way, you can avoid the stress of hitting other boats and getting stock on queues. Better go when it's quiet. Besides, after the entertaining you did during your wedding, you probably don't want to be anywhere near the crowd. Narrowboating during the off-season will also make it easier for you to look for good moorings. But if you have no other choice but to go during peak season, try to set off very early in the morning before the traffic starts to build up.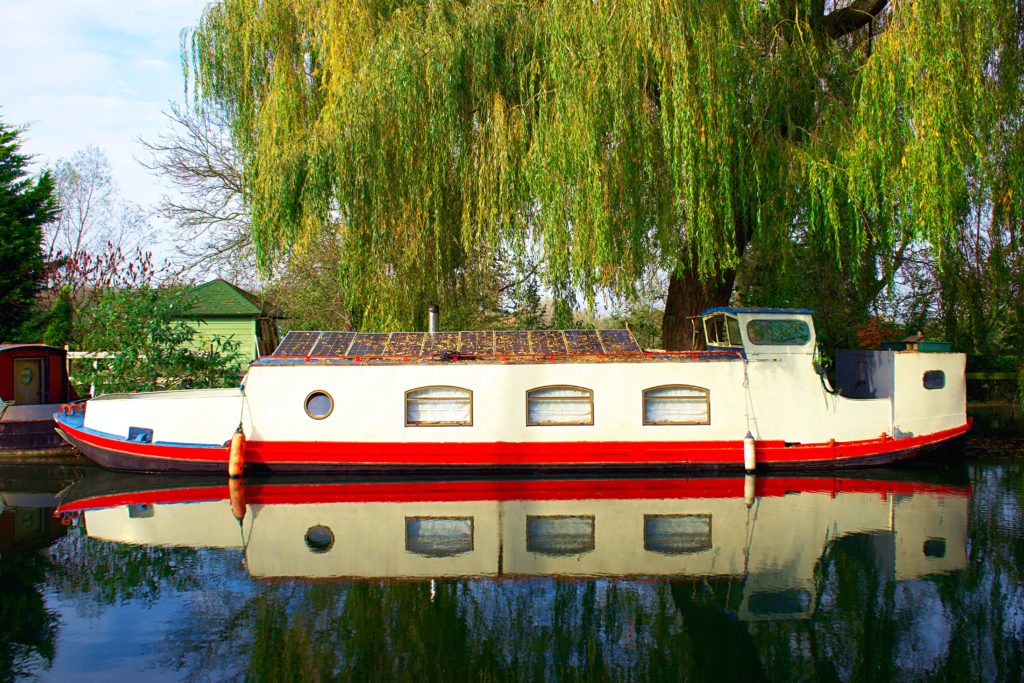 Beach Hut in the Caribbean
Honeymooning in the Caribbean often conjures images of lazily dozing by the pool and indulging in one too many Piña Coladas at the hotel bar. But what many people didn't know is that there are beach huts on the islands for honeymooners who want to be closer to nature. These beach huts are perfect if you prefer to stay somewhere remote and wake up to the sound of ocean waves at your front door. Staying at these huts also offers you more privacy than what you can get in a luxury Caribbean resort.
But as you know, the Caribbean is vast and deciding where to stay can be daunting. Consider staying at some of the best beaches in the Caribbean, like the Grand Anse Beach in Grenada, Bávaro Beach in the Dominican Republic, and Varadero Beach in Cuba. Seaside huts are usually more common on these beaches. If you are trying to save money, consider staying at the cheapest romantic islands in the Caribbean, such as in the Dominican Republic. This island may not be a popular destination for honeymooners; however, it offers everything you can expect from a beach honeymoon and at a much cheaper rate than some of the more popular islands in the region.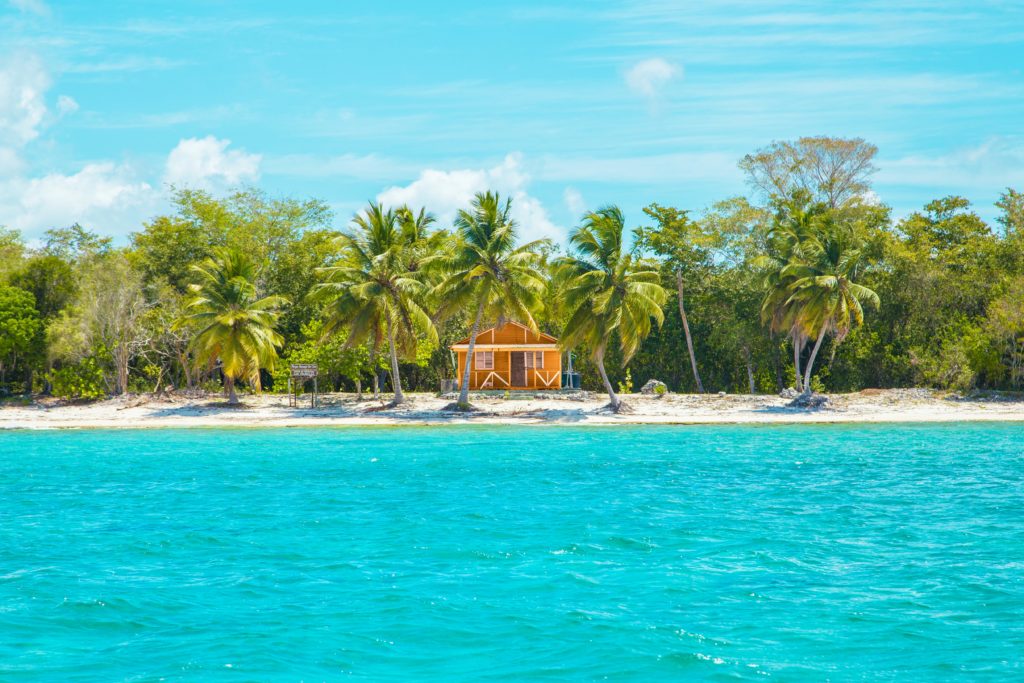 Stay in Caves in the US
For some people, caves are creepy places home to pesky bats, but for adventurous couples, staying at a cave is a thrilling adventure that can make for a great bonding experience. In the US, you will find different places that offer honeymooners the chance to experience cave life, from overnight stays in small caves to real-life cave excursions.
At the Worley's Cave in Tennessee, couples will have the chance to spend a weekend underground. Showers and basic camping amenities will be provided, but be warned – it can get cold, which is also a good reason to snuggle up. In Eureka Springs, Arkansas, you can stay in unique theme rooms, including one that resembles a Hobbit Cave. The Caverns Cave Hotel Room at the Grand Canyon is also a popular accommodation among adventurous honeymooners. Here, couples can sleep in a spacious room carved inside a cave that took 65 million years to form. At 400 feet long and 200 feet wide, this is one of the largest hotel suites in the world!
Want more alternative honeymoon ideas? Read some of our other articles here.
IF YOU FOUND THIS USEFUL WHY NOT PIN IT?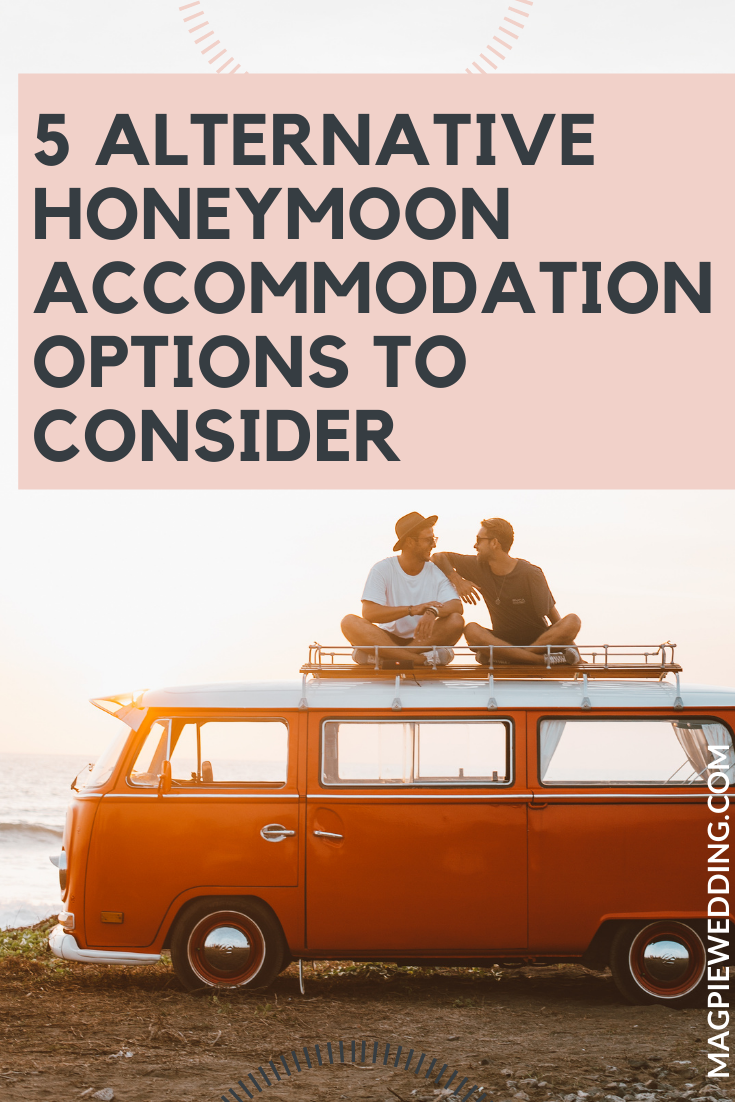 This is a contributed post