Now that you've tied the knot, it's time to go on your honeymoon or at least get the wheels in motion to book said honeymoon. Not everyone can afford a honeymoon straight away, while others might have scrimped and saved to get together a honeymoon fund before the big day.
Whatever your financial situation, it's important to take a honeymoon in order to celebrate you and your newlywed partner's marriage. Croatia is a beautiful place to visit as a tourist, and if you're looking for a place to honeymoon, there's plenty to do here.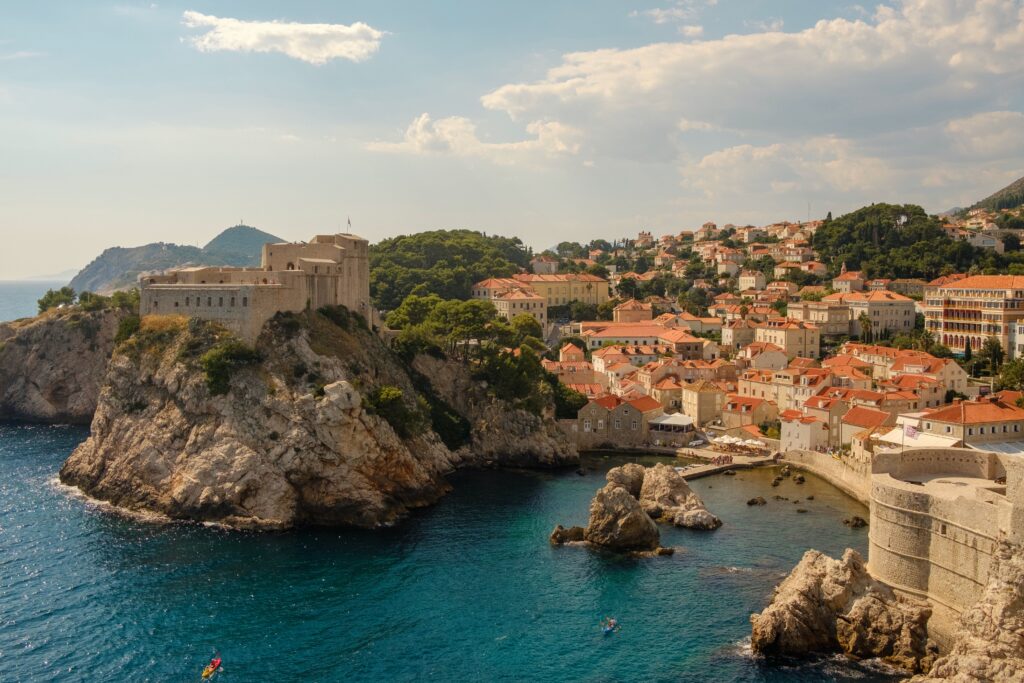 With that being said, here are five honeymoon ideas to do in Croatia for your honeymoon adventures.
How much does a honeymoon cost in Croatia?
So how much can you expect to pay in order to honeymoon in Croatia? While there are cheaper alternatives out there, Croatia is perhaps one of the much more affordable options when it comes to booking some times way.
You're likely to spend around £2,000 on a 7-day trip to Croatia. This is all dependent on what you get up to and with anything, you can save money and make it more budget-friendly where you need to.
However, on the flip side, there are also ways that you can really splurge to make it a more lavish honeymoon.
Five honeymoon ideas to do in Croatia
If you're looking to spend your honeymoon in Croatia, then it's worth knowing exactly what you should be booking or getting up to while you're in this beautiful part of the world. Here are six honeymoon ideas to make use of when it comes to visiting Croatia.
Charter a yacht for the week
There are some things in life that you would only get the luxury of doing once. For some, it might not even be something that's possible within their lifetime.
If you really want to see Croatia in a unique way, then why not get a yacht charter? A yacht charter in Croatia is the perfect way to unwind and relax after what can often be a stressful few months of wedding planning.
There's a freedom that comes from chartering a yacht and having your whole week on board a boat. You've got a lot of flexibility on where you can go with the yacht itself, whether you want to stay in just one part of Croatia, or you're perhaps looking at other parts of the country to explore.
Whether you're a new charterer or you've got experience, it's an unforgettable opportunity that can really help in making your honeymoon, one to remember.
TOP TIPS FOR A EUROPEAN HONEYMOON >> READ MORE HERE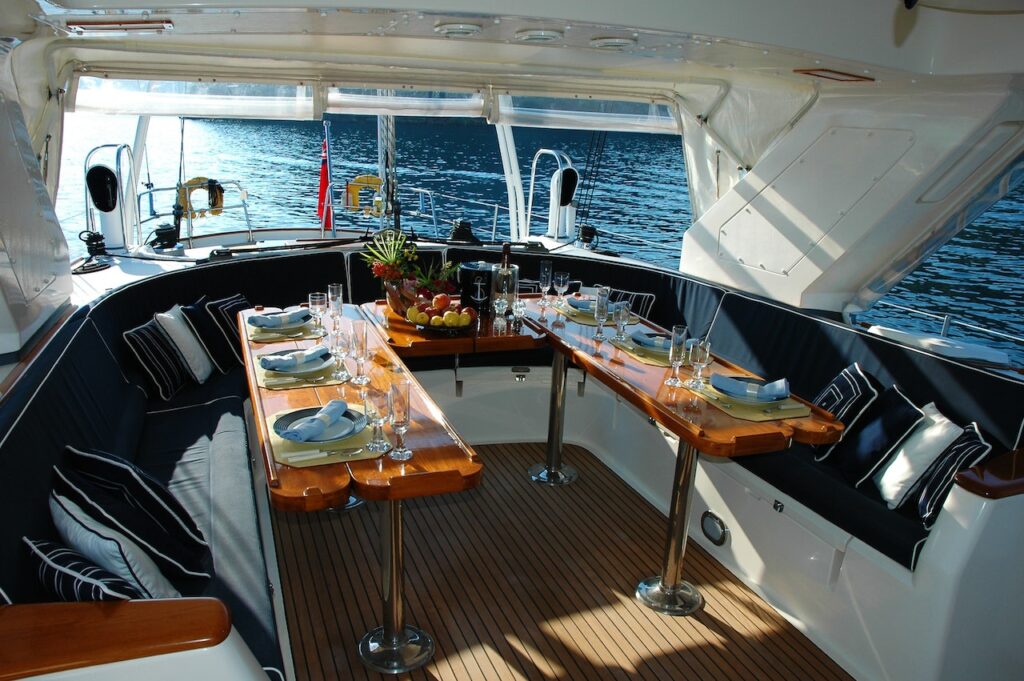 Do a road trip to explore different areas
If you love the open road – and would prefer to stay on land – then a road trip is a great way to explore different areas that Croatia has to offer.
It's a more personable approach to your honeymoon and there's a lot of flexibility, like yacht chartering on where you can go and what you can explore during your holiday.
Croatia has a lot of options when it comes to planning a road trip. It's recommended that you do plenty of planning to ensure you know where you're heading. There are plenty of honeymooners who have done it before and you might find there are plenty of resources online to get stuck into planning such a trip.
The benefits of a road trip are that you're choosing to travel at your own pace and there's no need to worry about rushing your honeymoon for any reason.
Go island-hopping
If you're someone who is looking to maximise the time that you have in this country, then it's definitely worth island-hopping. Island-hopping is a great way to feel like you're travelling to multiple places over the duration of your honeymoon.
There are some recommended places in Croatia that are certainly worthwhile visiting and making part of your honeymoon. These include: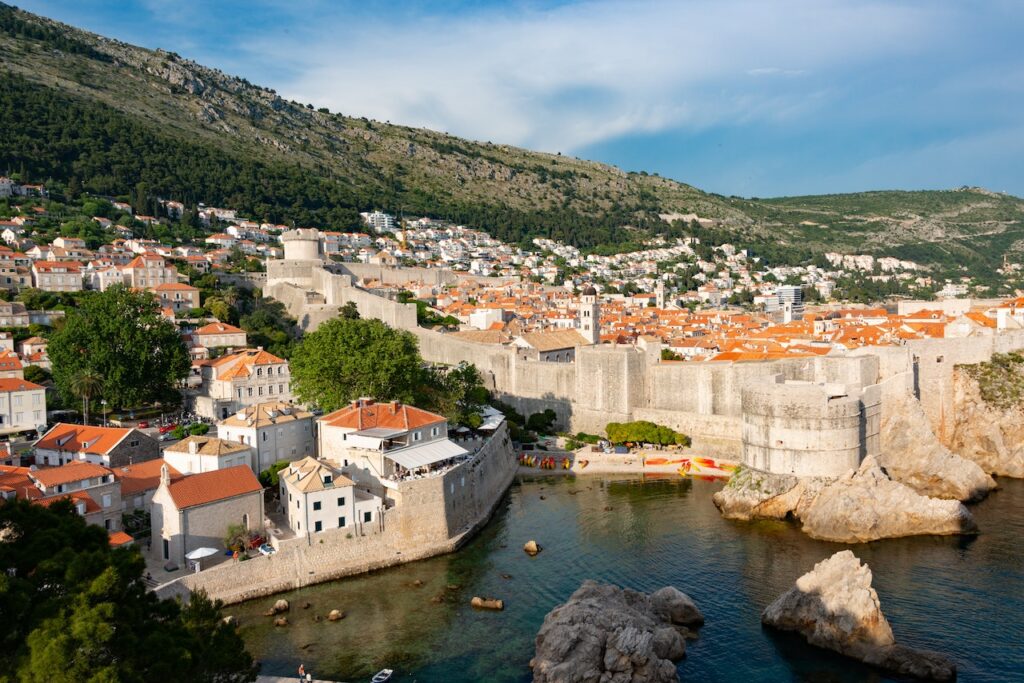 Make sure to do your research on each location to figure out which ones you want to do and which ones you might not be so fussed about visiting.
Embrace a rustic retreat to switch off completely
For those who are looking to switch off from social media and escape the many requests from family and friends for updates on married life, a rustic retreat might be more to your style.
There are plenty of log cabins and camping opportunities that you can find in Croatia that aren't always guaranteed to be the most internet-friendly of places. For those looking for this sort of honeymoon retreat, a place free from the internet, might be just what's needed.
You've got lots of opportunities to explore online when looking for a place to unwind and enjoy a more secluded environment than the other options that are available in this part of the world.
WHEN IS THE BEST TIME TO HONEYMOON >> FIND OUT HERE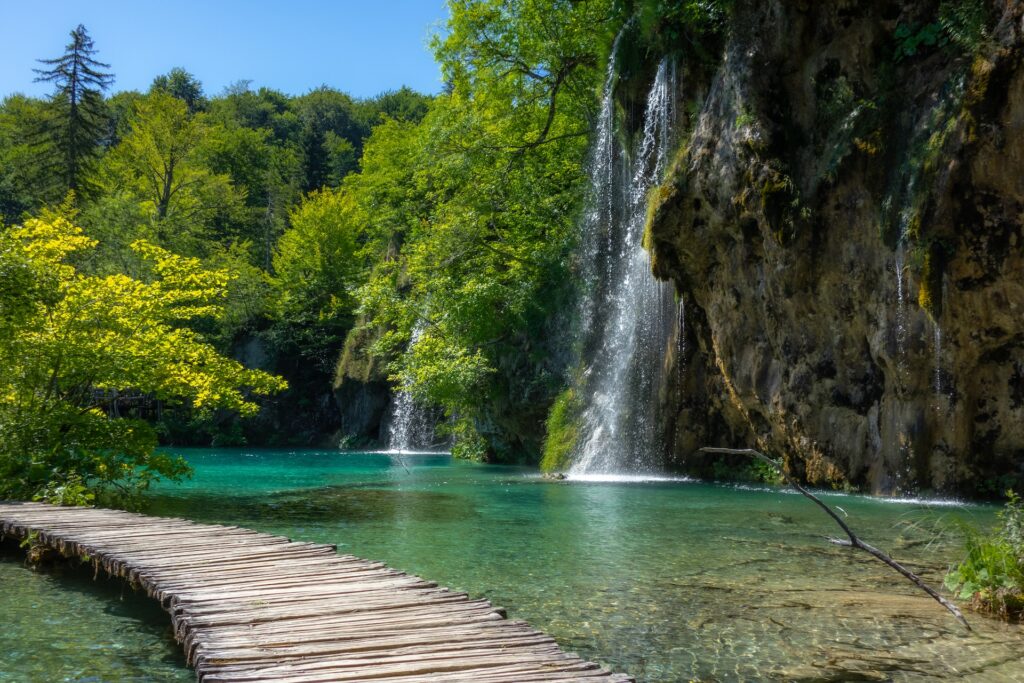 Strolls along the coast
For those who love to exercise, walking honeymoons are always a great opportunity to keep fit and explore everything that Croatia has to offer.
A week of walking might seem like hell for some, but a joy for others. When it comes to exploring Croatia at ground level, there's nothing like stopping off at various B&Bs and walking the coast of the country.
When is the best time to visit Croatia for a honeymoon?
If you've never travelled to Croatia before, then it's worth getting clued up on when the best time of year is best to visit the country.
Of course, it can be influenced by what type of weather you typically enjoy anyway. You'll find that May, September, and October will experience the best sunshine and you'll be subjected to fewer crowds. If you're looking for a more cooler climate, then visit Croatia during the months of November to March.
Croatia is a great place to travel to when it comes to scoping out honeymoon locations. Make sure you take full advantage of all these great ideas to make your trip to the Balkans, a great one for your honeymoon.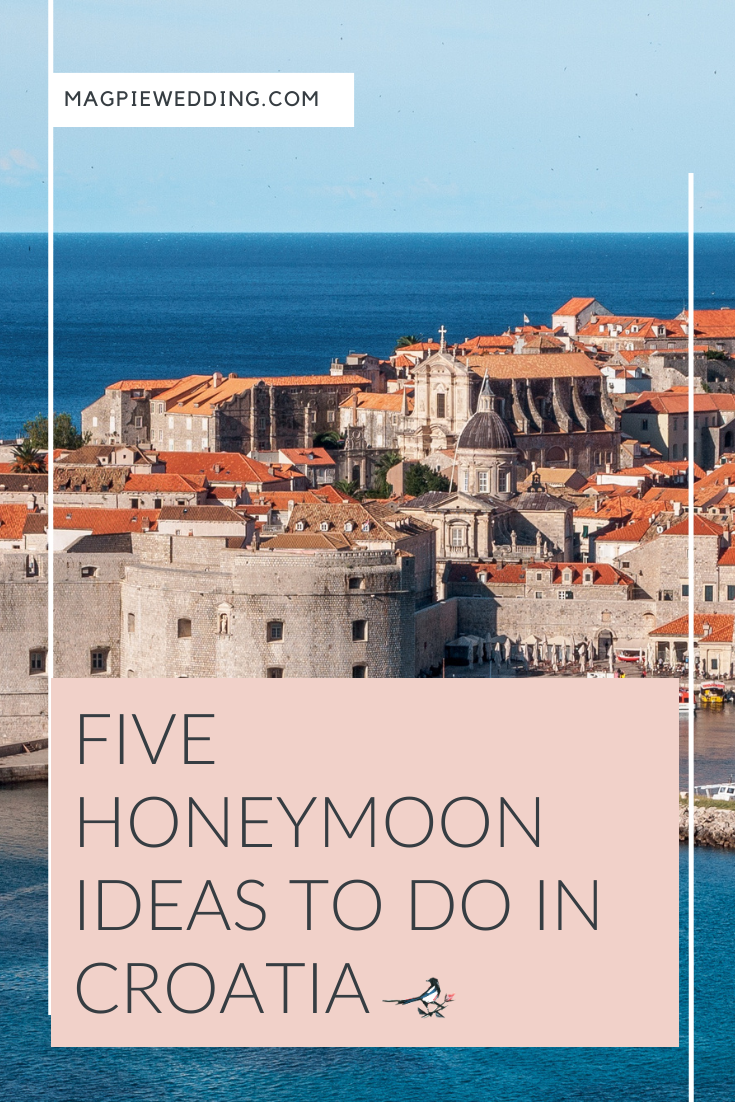 This is a collaborative post