We are committed to talking to you about important topics that of course affect both your wedding planning (we're all about weddings!) but also your marriage. Things don't stop once you are married and it is our aim to talk and advise you on things that happen throughout your marriage too. If you have seen more on our habits for a happy marriage series you will have read about sex and intimacy, plus making time for one another. Today, we are looking at habits surrounding children and parenting. Something that can often be a 'touchy' subject but something that really needs to be talked about more openly. There are things we often feel are the right things to do when it comes to parenting our children, but often we can be too nervous to talk about how we do things or to ask for some advice. Isobel Champion is a parenting coach and she has given us her 5 tips for creating healthy habits around parenting that will ultimately make you happier in your relationship and family life.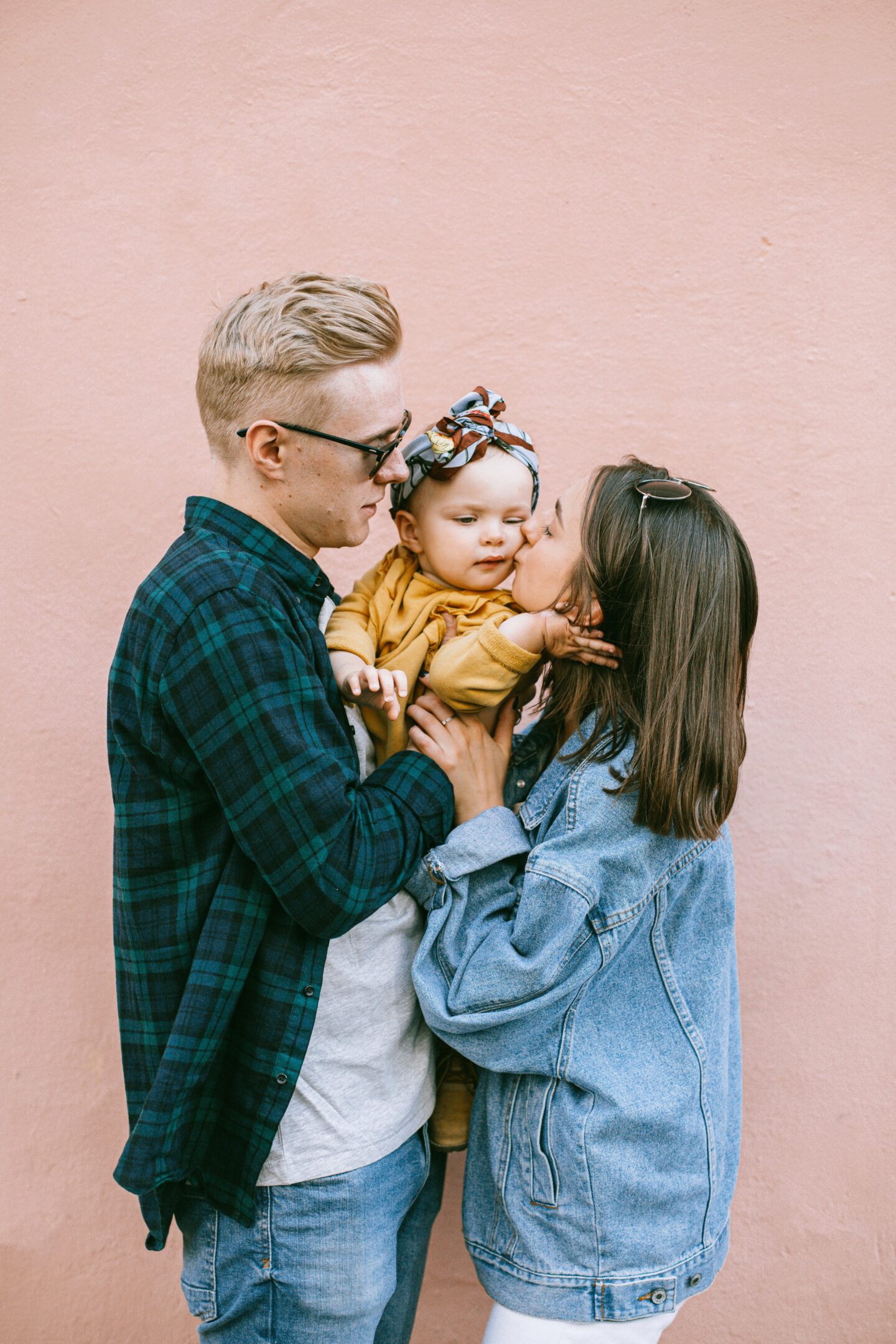 Schedule Regular "Date Nights"
"Whether this is once a week, once a month, or once every academic half-term, make sure to schedule regular date nights and stick to them! For all couples (but especially parents!) it is really important to make time to be alone together, to focus on each-others feelings, to re-connect with each-others fears, hopes and dreams, and to give each other your full attention. Find yourselves a regular babysitter, change out of your leisurewear, and try not to talk about the kids – be present with one another and talk about how each other is feeling."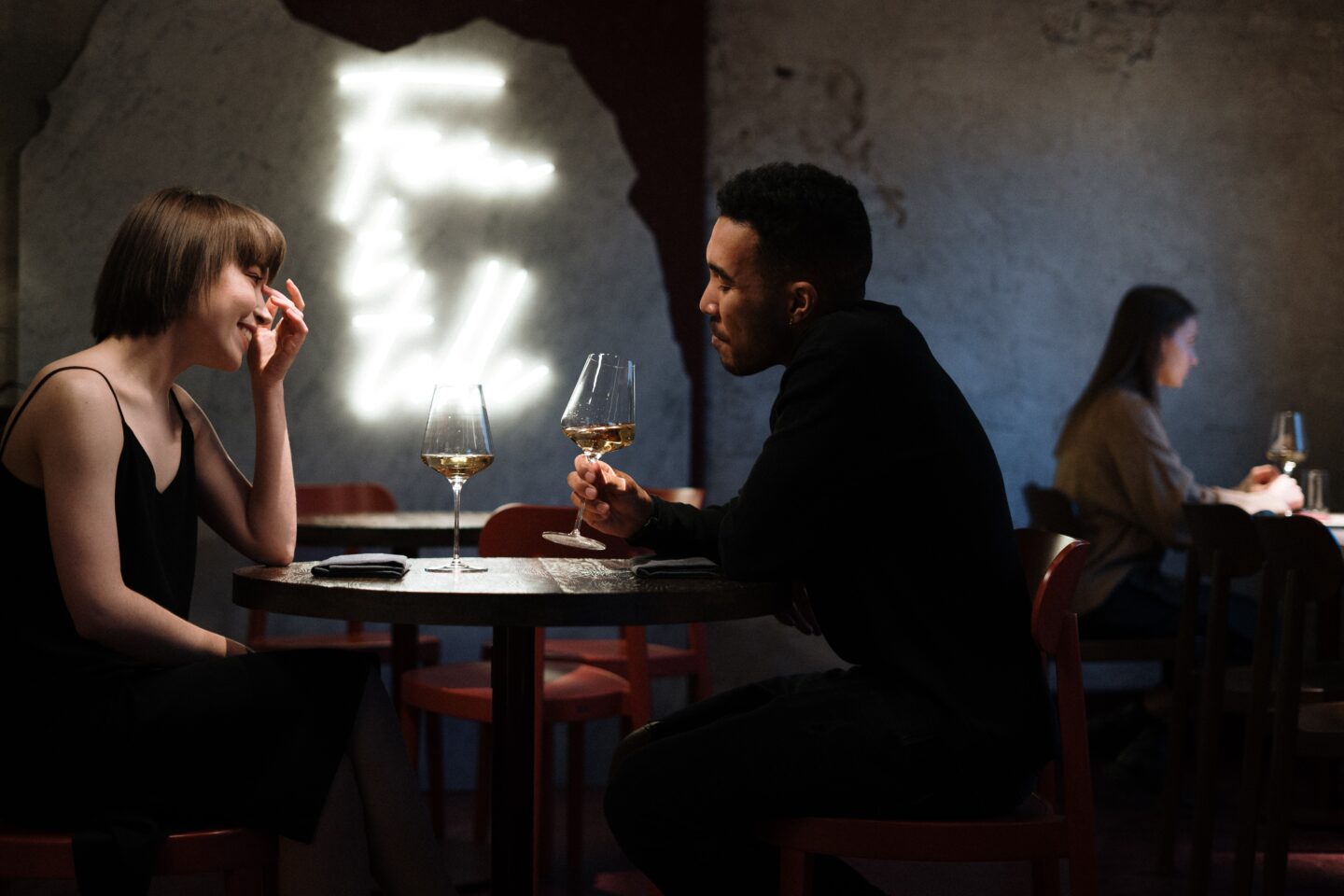 Each Partner Should Be Entitled To "Me Time"
"We all need regular "Me Time" to be able to stay positive and feel good about ourselves. When one parent goes out to work, and the other takes responsibility for most of the childcare, it can often feel hard for either parent to justify taking "Me Time". However, in terms of self-care and well-being, it is really important that both parents are entitled to regular, guilt-free "Me Time"! A refreshed, fulfilled adult is much more likely to be an effective parent and happy partner! It's all about scheduling that time in and understanding that it is important for BOTH of you."
Don't Fall Into Parenting "Role Traps"
"One parent all too often bears the brunt of parenting (not always, but often!). Both parents can fall into the "Role Trap" of letting one parent become the number one caregiver – so make sure to be creative, keep things fresh, and try a little healthy role reversal every now and again! Although men may not be able to carry the baby for nine months or breastfeed, this doesn't mean they can't memorise the school routine, pack the lunches, or check that there is school uniform ready for tomorrow! Getting involved and sharing the load without being asked to can be a surprisingly romantic gesture that is always appreciated. Make sure that you aren't falling into a role trap and be sure to regularly check-in."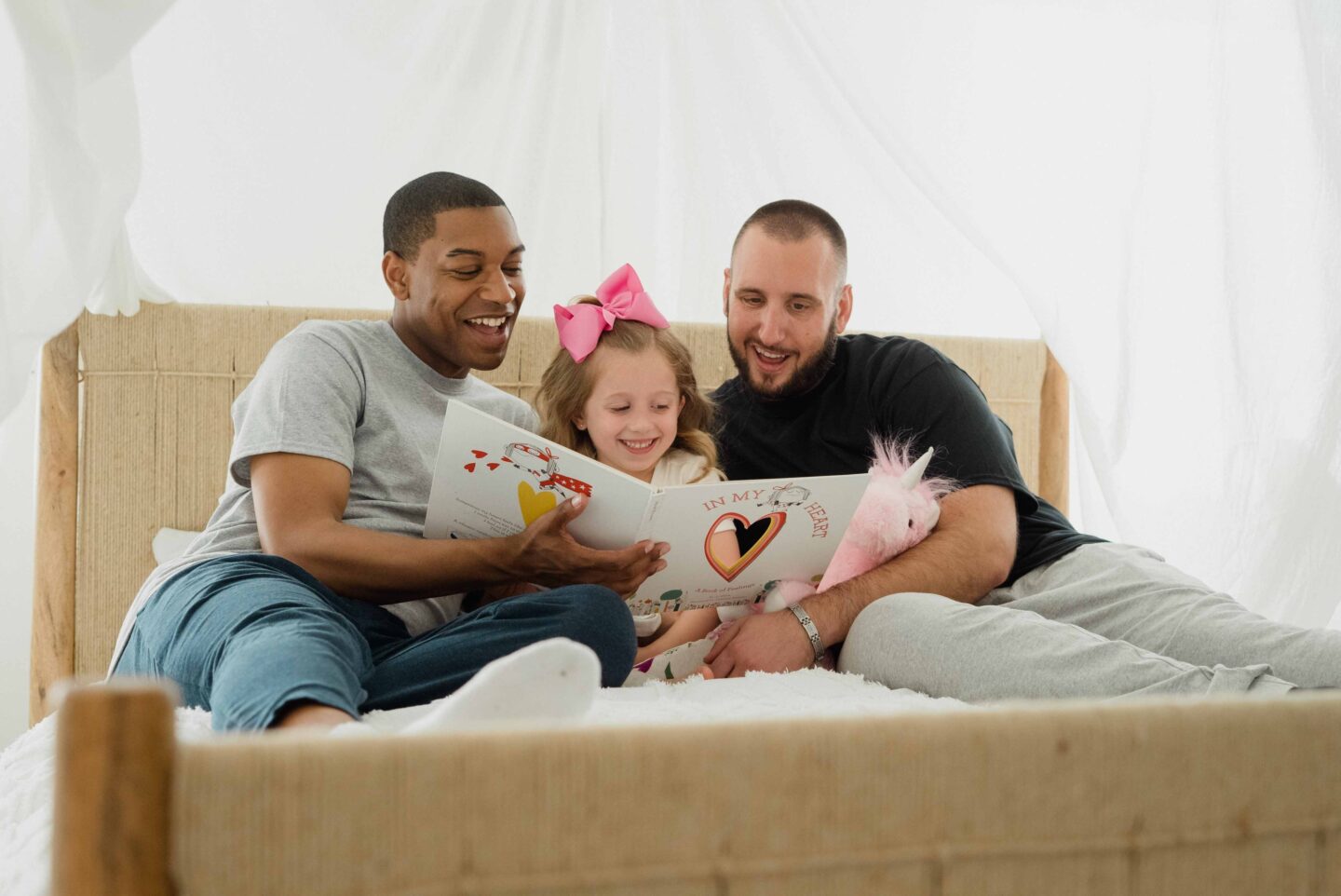 Create A "Code of Conduct" For Parenting Disagreements
Sometimes you and your partner will disagree on issues regarding your child (don't worry, you are human, and this happens to everybody). Decide in advance how to handle parenting disagreements, and try to stick to your "code". Good practice in these cases includes things like not confronting the other parent in front of the child (for example, "You didn't tell me he had stopped taking piano lessons!"), and not speaking negatively about the other parent in front of the child (for example, "Daddy shouldn't have done that"). This kind of exchange can be very confusing and upsetting for your child. If disagreements do happen in your child's presence, make an effort to explain what happened and why to your child later, and reassure them that everything is OK – you can all learn from this moment!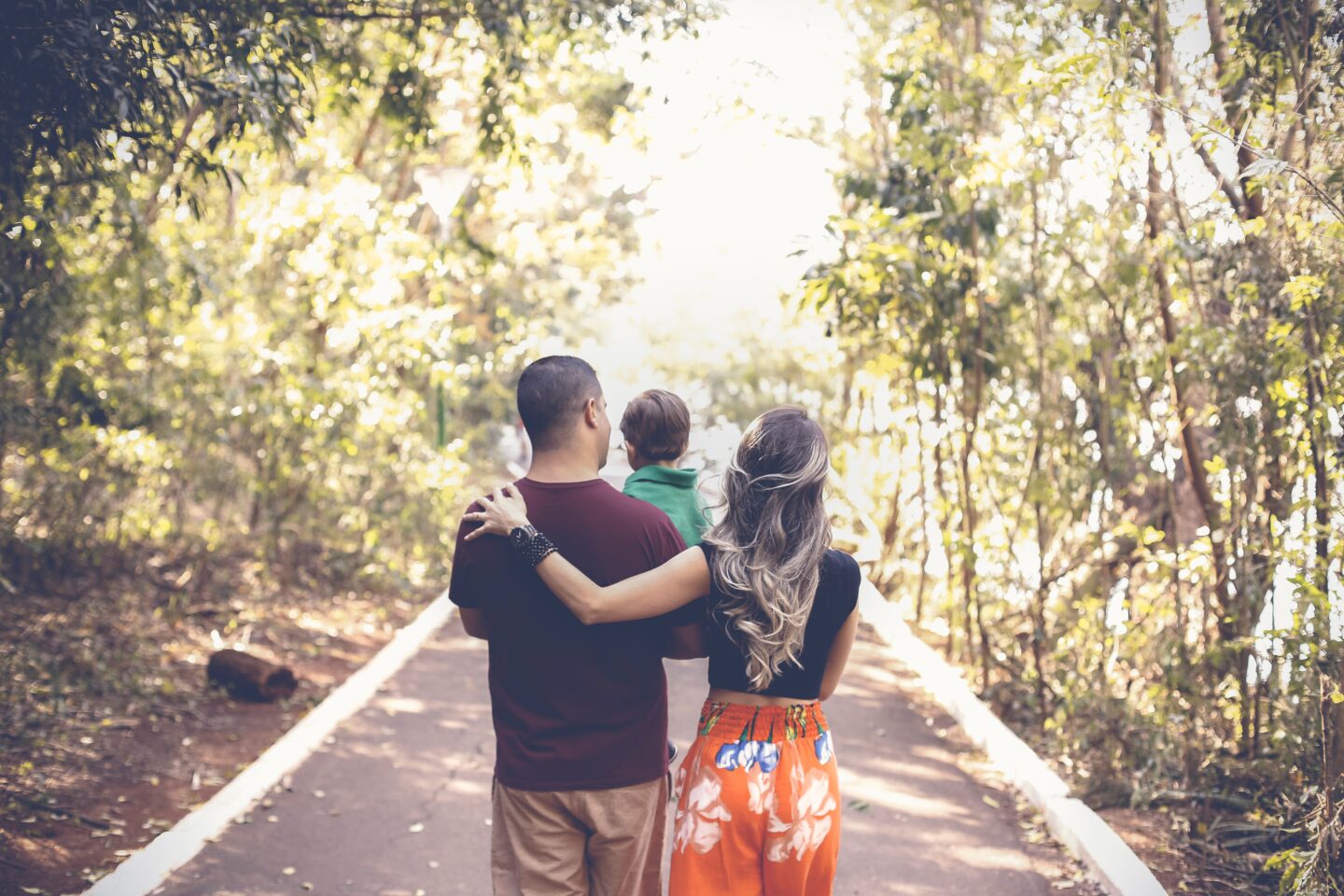 Commit To The "Parenting Journey"
"You are both in this for the long run, and parenting is a big learning curve. Talk to each other about your own childhood experiences with your own parents, how these affected you, and what kind of parent you want to be. You don't necessarily have to adopt exactly the same strategies – different members of any team will have different strengths and attributes to bring to the table. Allow each other the space and time to make mistakes, to learn from those mistakes, to forgive, forget, and give each other the support to change and grow as people."
We hope these tips for creating healthy and happy habits around children and parenting are really helpful for you. Thank you to Isobel for sharing her expertise. If you want to find out more about what Isobel does as a coach, you can visit her website here or follow her on Twitter and Instagram: @isobelmaryc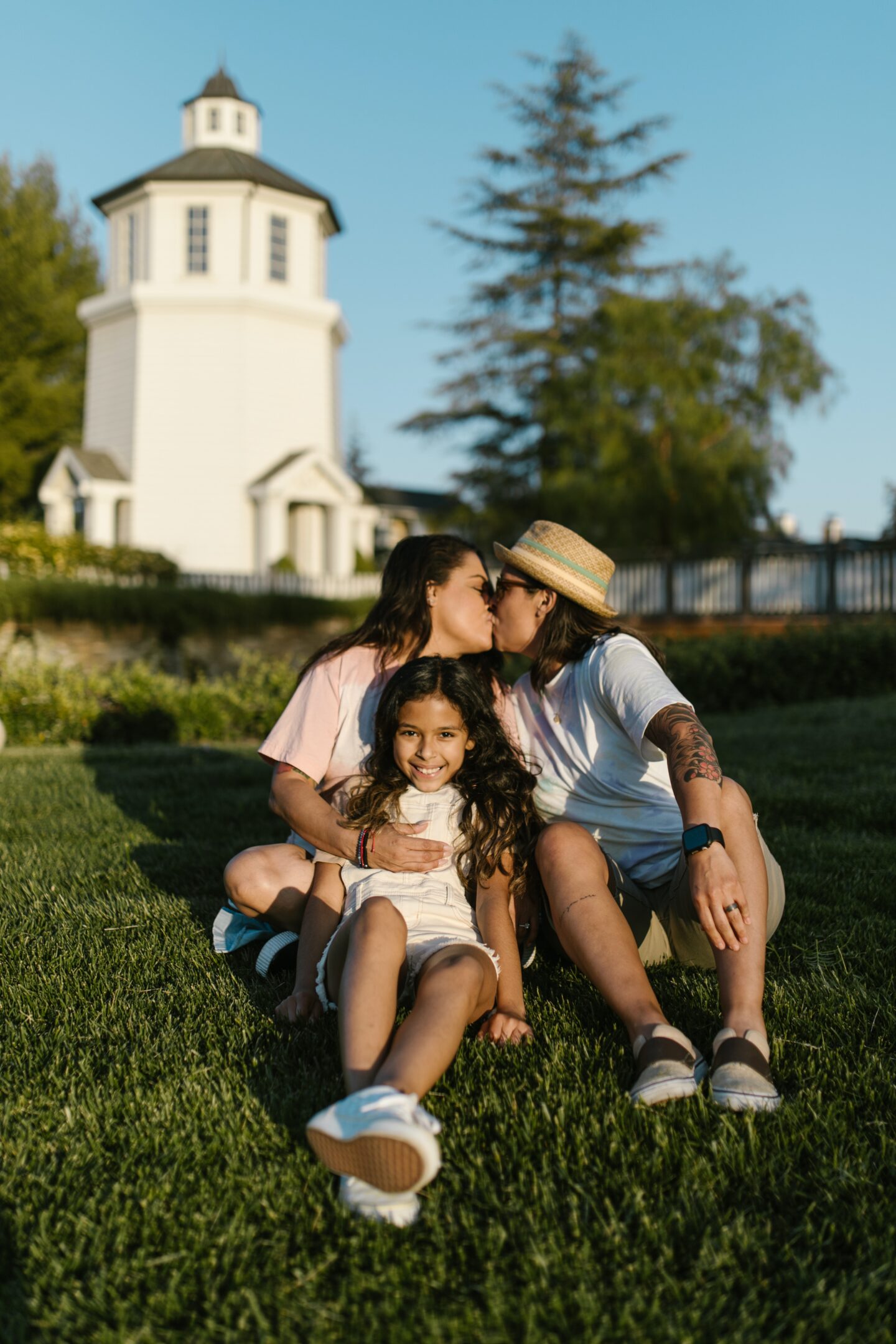 FOUND THESE HAPPY MARRIAGE TIPS USEFUL? PIN THEM!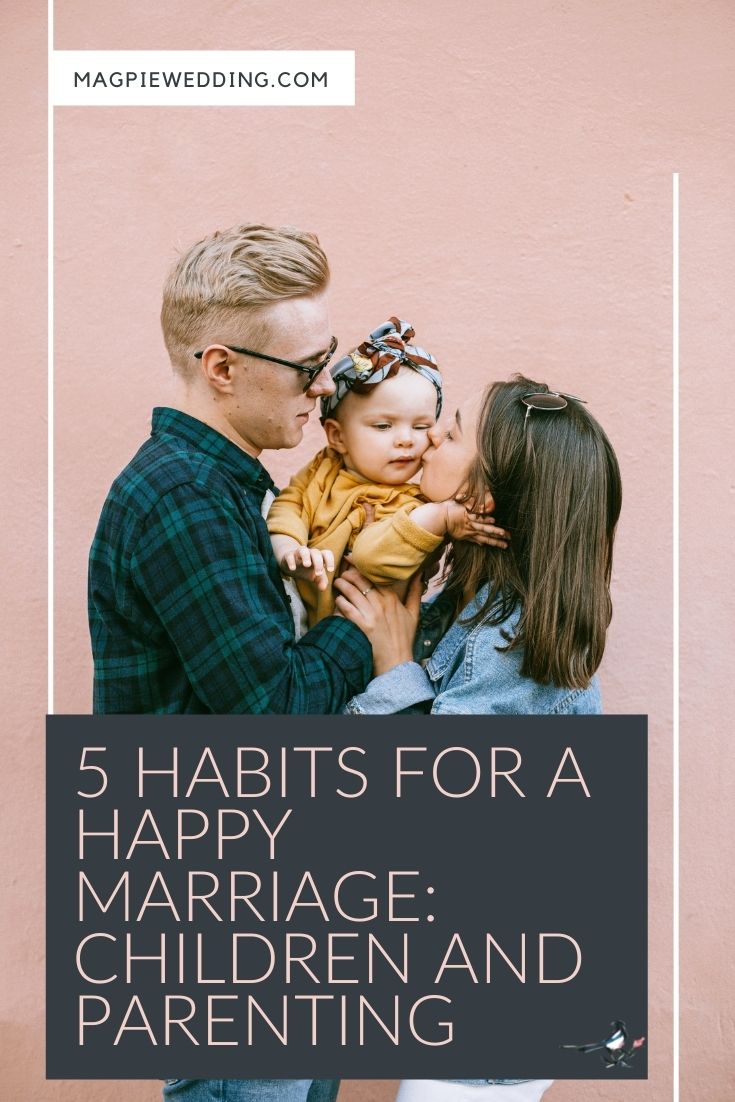 If you found these happy marriage tips useful you may also like;
5 Habits For A Happy Marriage: Intimacy and Sex
From Sex To Arguments: 10 Things All Newlyweds Experience