Spring feels like the perfect time for an engagement photoshoot. Couples taking pictures outside aren't hidden in the folds of a puffy coat or sweating the ever-living pits out of that blazer. Once more, the natural world is lending a hand with set design; that random overpass is now a riot of colour that is catnip to cameras. But, oddly enough, spring is also the season of style indecision. Winter and summer make outfit choices by default. Autumn has such its own fiercely loyal contingent of flannel-wearing pumpkin coloured shirts to enforce wardrobe decisions. Don't let lack of foresight take the bloom off a spring engagement photoshoot. Here are eight outfit ideas for couples.
Don't Layer Over Key Accessories
It's the day of a spring photoshoot. Except that it feels like second Winter or sneak attack Summer. It might even feel like both extremes over the course of the same photoshoot, depending on the time of day and the length of the session. So it makes sense to wear layers that can be added or shed to guarantee comfort. Just make sure those layers play nicely with the accessories that the outfit is built around. Pile on the scarves, but don't drape them over bridal necklaces going on a test run! Wearing a suit jacket is a romantic shot (and practical measure), but not when the sleeves obscure a beautiful round-cut engagement ring.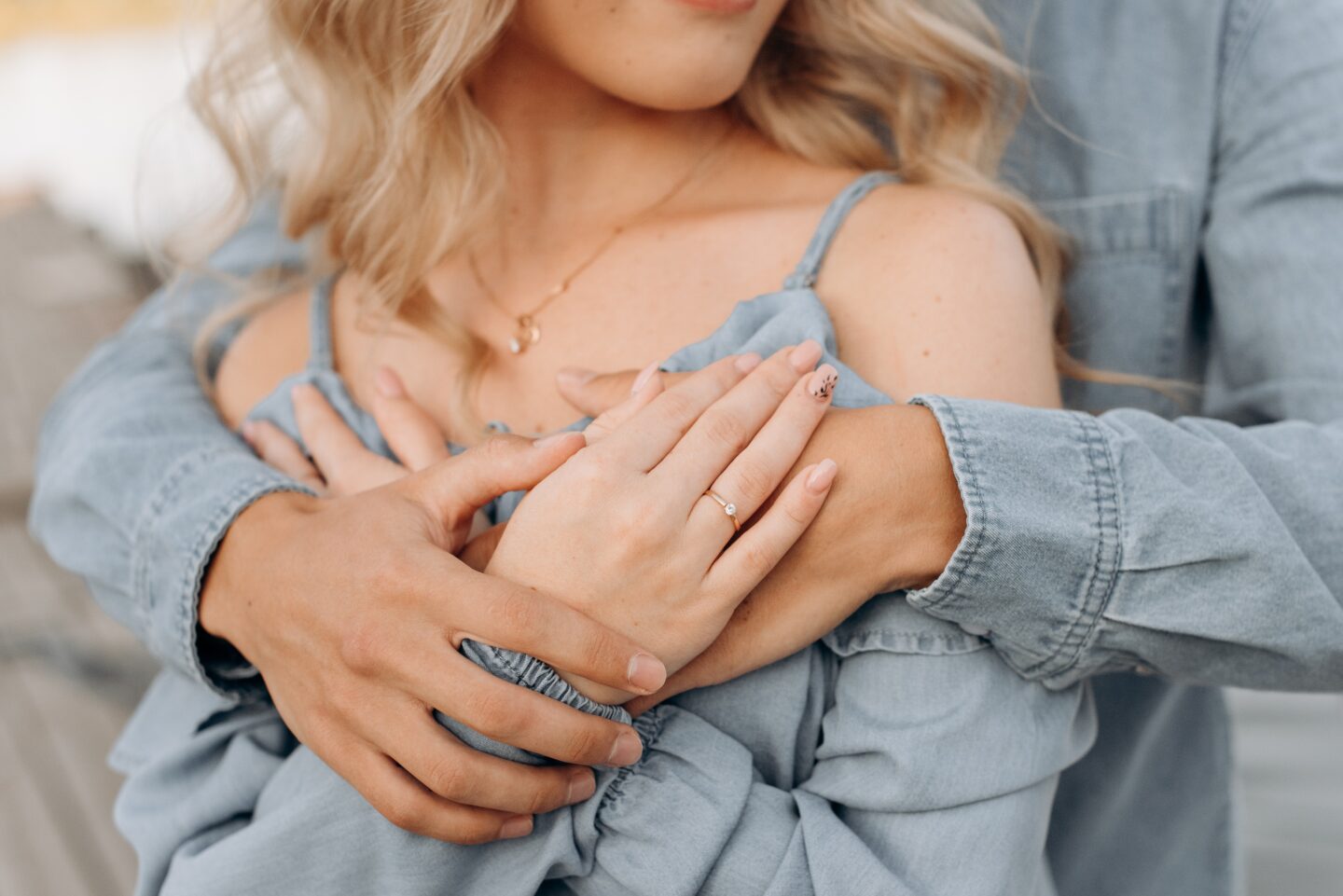 Don't Fix What Isn't Broken
The jeans and light top combo is an outdoor photoshoot staple for a reason. Resist the urge to wear the exact same combination or there's a chance it will end up featured in a future Awkward Family Photos collection. There's no need to follow an exact template, but it's hard to go wrong if you wear classics such as a white blouse with some lighter jeans.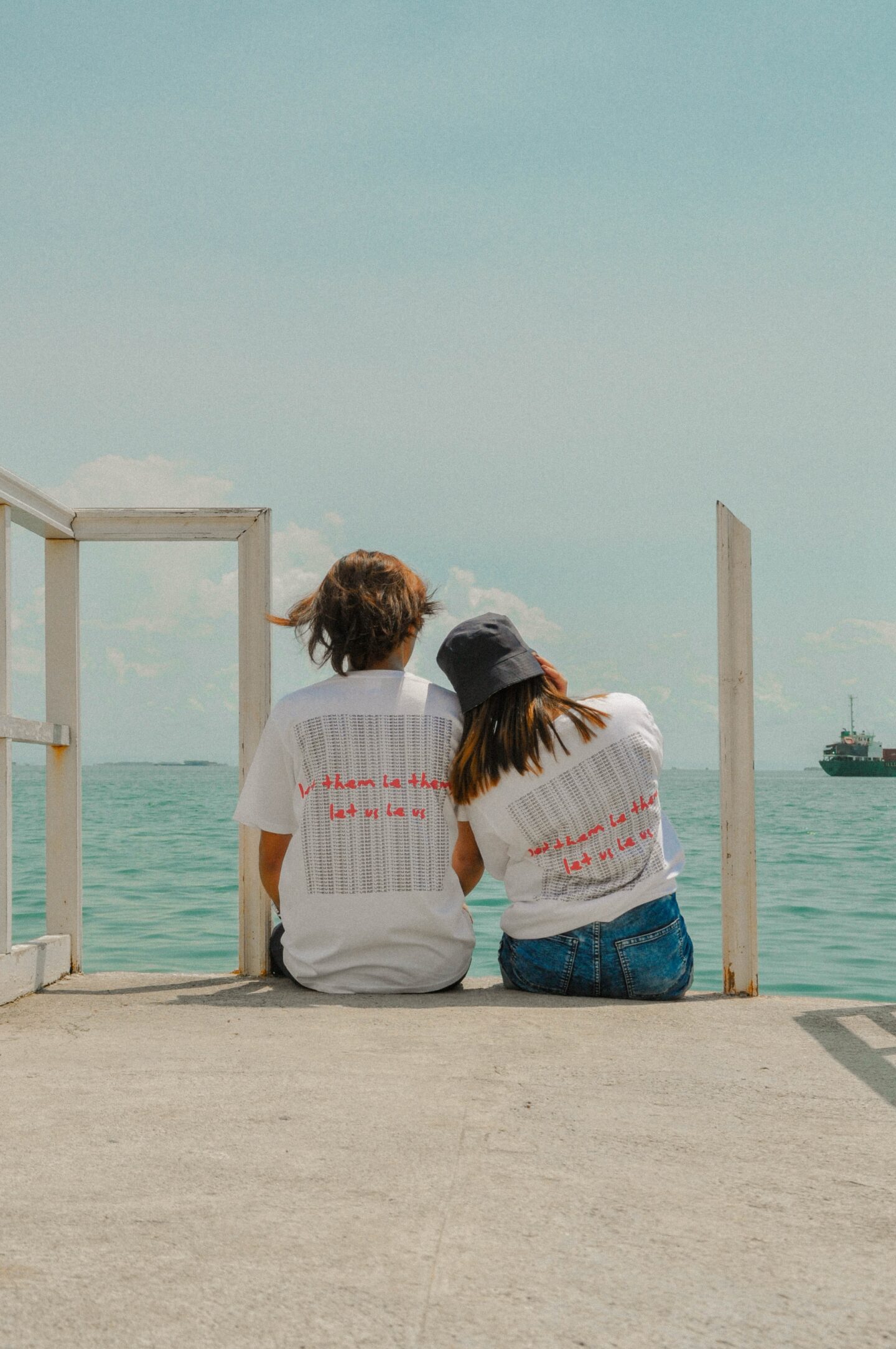 Don't Blend Into the Wallpaper
Floral outfits are a splendid option for spring photoshoots. But be careful you don't merge into the background. It's possible to fit into spring's colour scheme without vanishing into the landscape. And, if the photoshoot involves sprawling romantically on a grassy sward or kissing in front of newly verdant shrubbery, avoid green. Photoshoots are not the time for camouflage.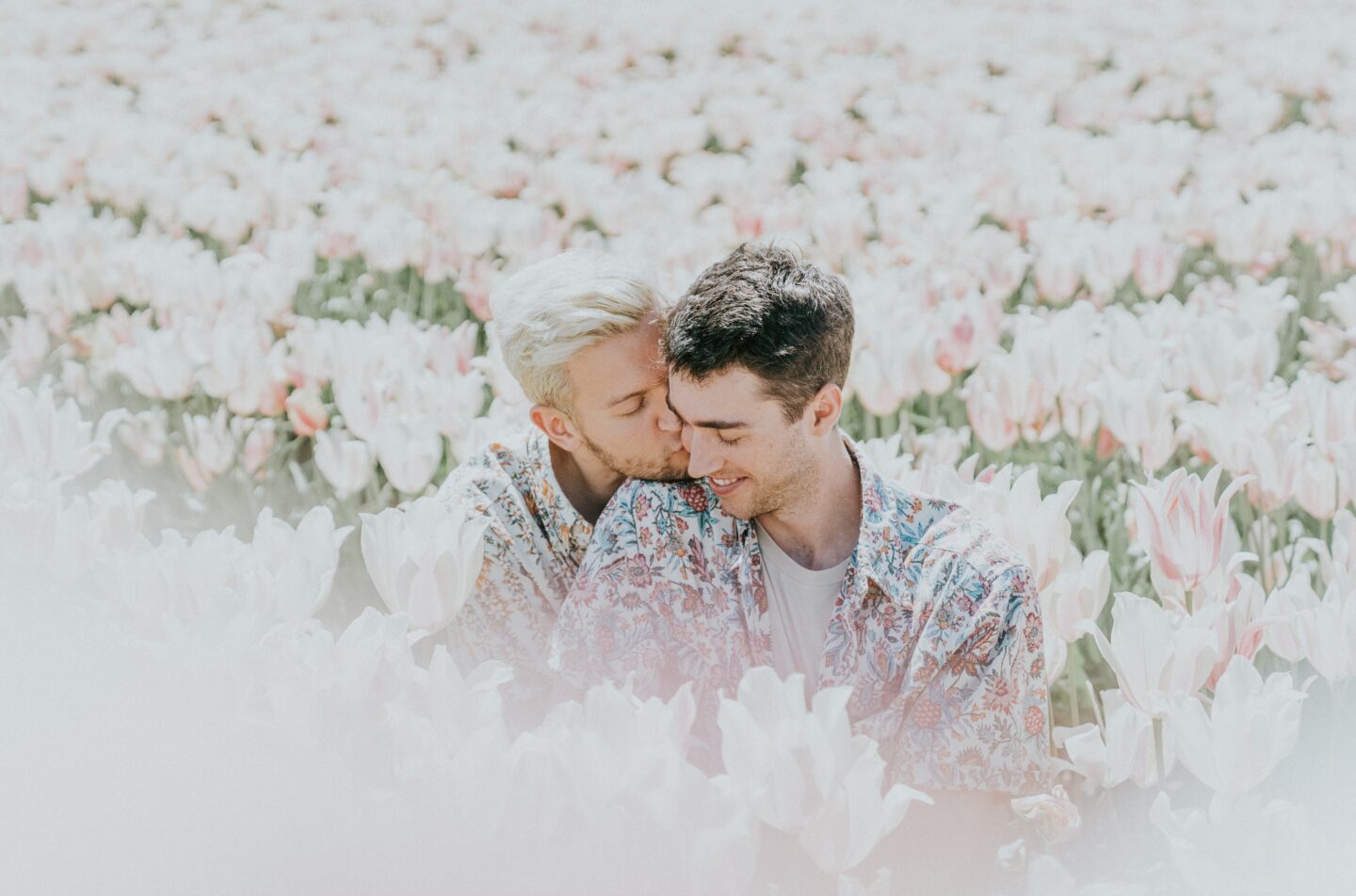 Grab Tourist Brochures
Whether it's Bluebonnet Season in Texas or Cherry Blossom Watch in DC or bluebell season in the UK, it's a safe bet that there is an especially photogenic window for the local flora and that the local tourist industry is eagerly promoting it. This might be the time to embrace hometown heritage, especially since there is probably a postcard with that picturesque plantlife, a local landmark and a complementary colour scheme.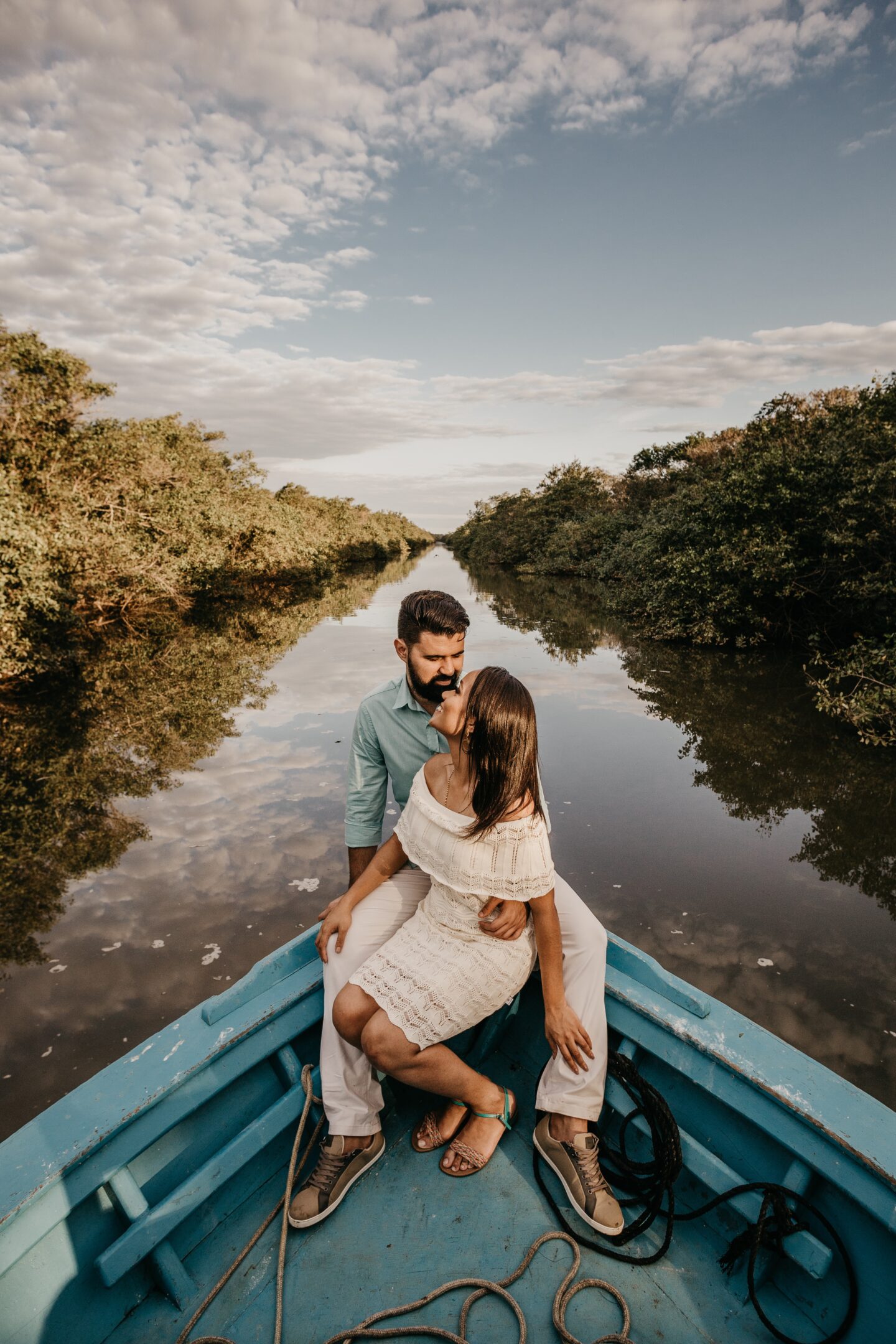 Select Black and White Friendly Colours
Choose bold textures that will print well in black and white and really highlight the cut and shape of the jewellery. Not all the photos have to be in black and white, but if the light is right and the photographer is discerning, don't pass up a rare opportunity for a striking portrait or a frameable close-up of the engagement ring. Contrasts are a key ingredient and simplicity is a guiding principle. Too many repetitive patterns or busy stripes and the result will be more etch-a-sketch than artsy.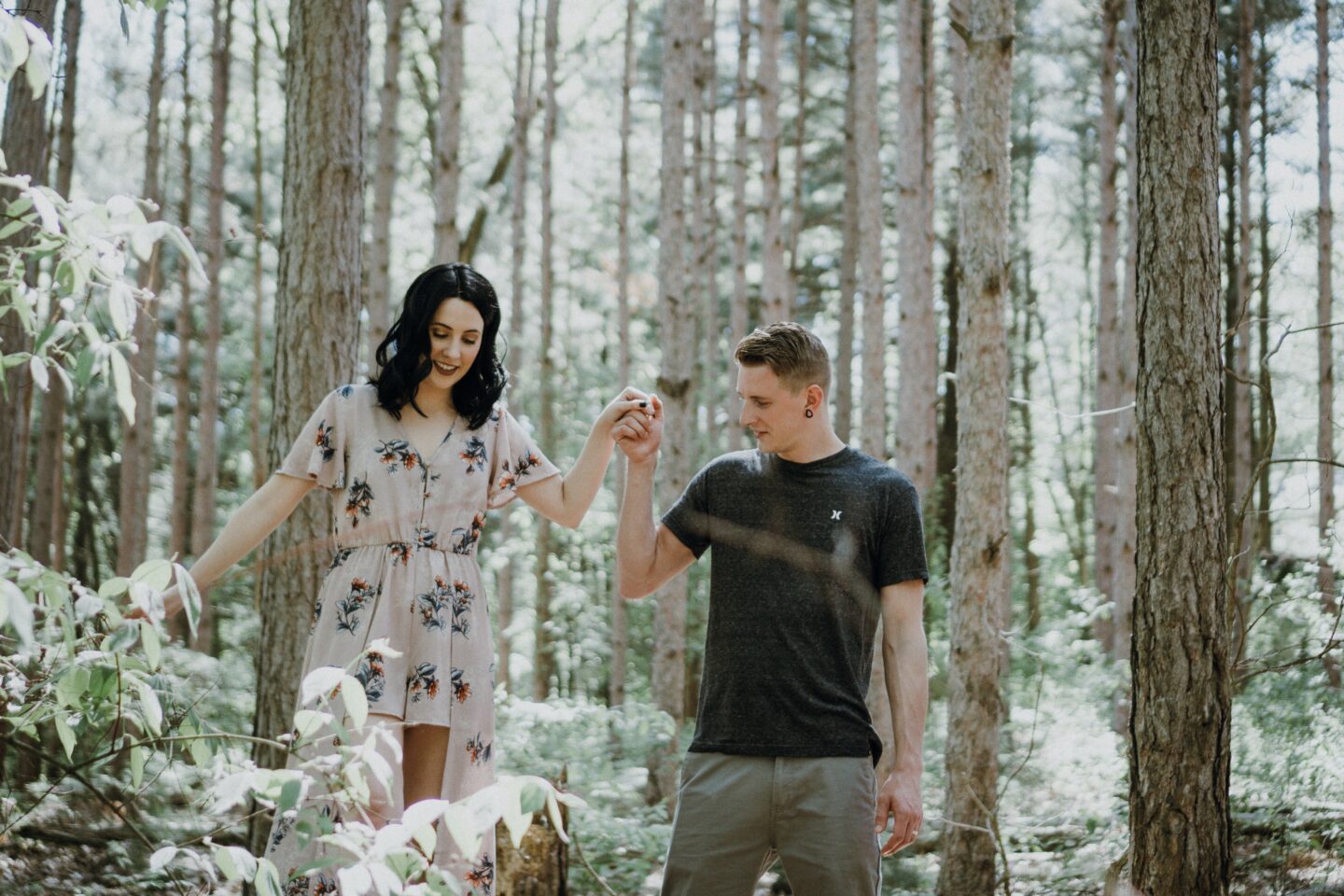 Wear a Jumpsuit and Blazer
Between playful gusts of wind and overeager plant stalks, committing to an outdoor photoshoot can be a bit more of an adventure than a skirt bargain for. Hop on the jumpsuit train. But how should a fella match up a jumpsuit in the wild, if he's only seen it in pictures captioned "Bottomless Mimosas with My Besties"? A blazer with a nicely weighted crewneck t-shirt should do the trick. One other final note on jumpsuits and other garments that are currently trending: engagement photos are meant to be held onto, so there's a good chance that anything that is especially in right now has a good chance to look a little dated. On the other hand, that's part of the fun of engagement photos. Unlike wedding photos, which firmly emphasize timelessness, engagement photos are meant to capture the sparkle of a particular moment.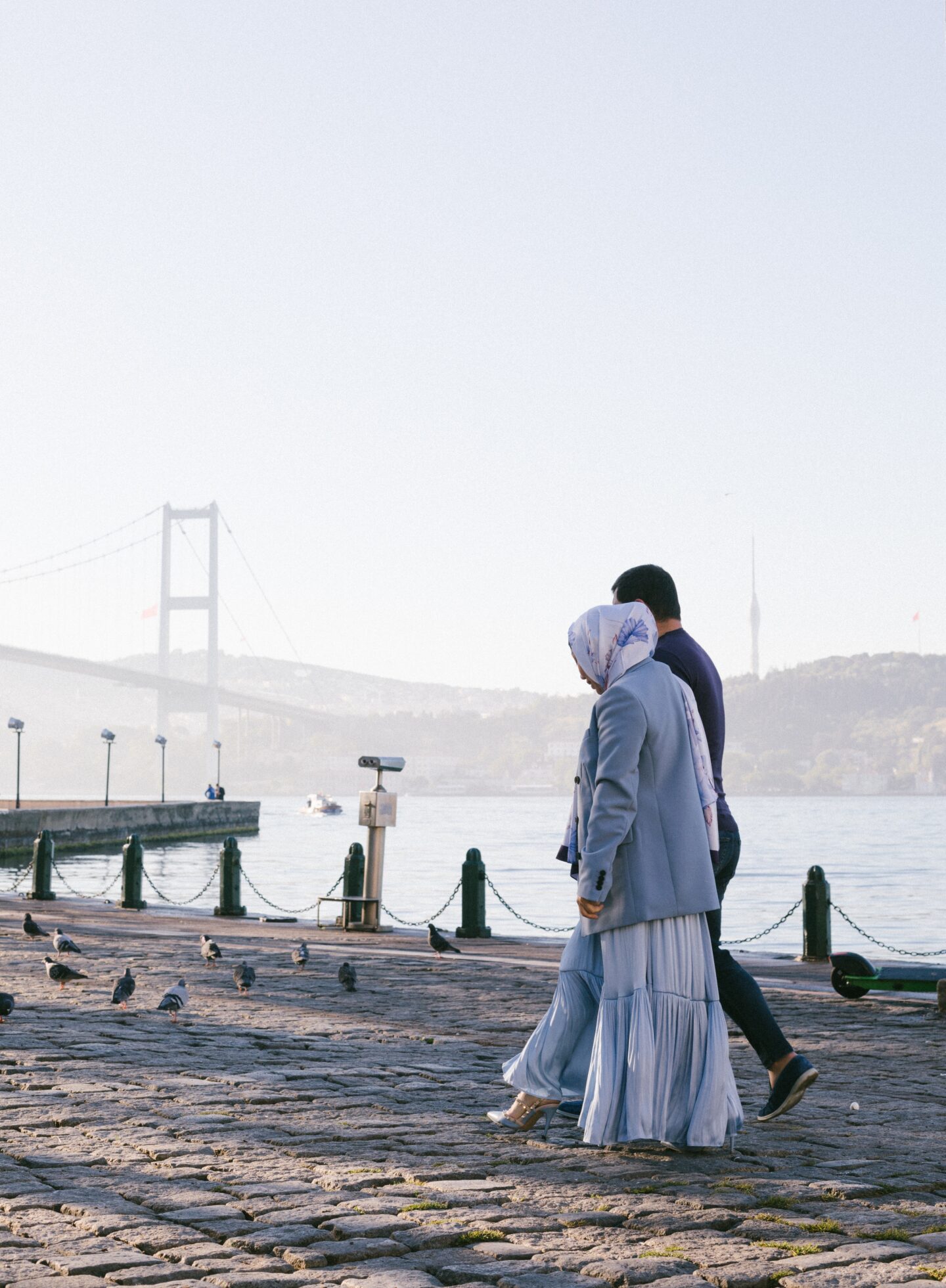 Stroll Through a Casual Wedding Preview
Maybe the couple wants the taste of a wedding photo experience that doesn't involve nervous bridesmaids hovering about with laminated schedules and spare bobby pins. She can breeze into the shoot with an A-line mini dress and some clinky casual high sandals. He can wear a relaxed button-down with some looser trousers. There's a chance that if they like the relaxed version of what they plan to wear on their wedding weekend, they might relax about what they wear on the wedding weekend.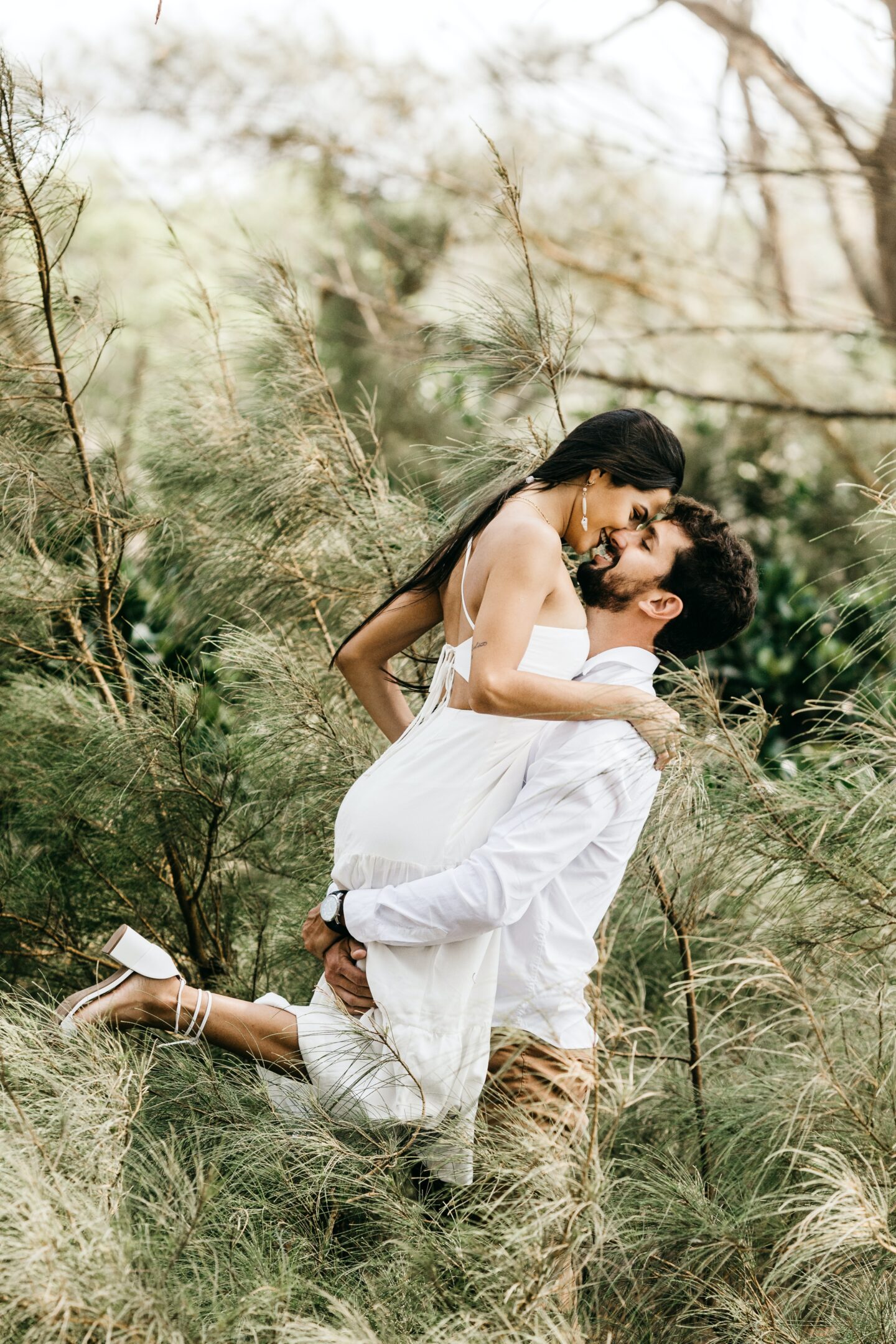 Have a Backup Plan for Spring Showers
Spring weather is fickle, remember? Romance in the rain looks attractive in the movies, but when an engagement photoshoot is interrupted by a downpour, the couple goes from betrothed to bedraggled lightning fast. Plan ahead so that an unexpected sprinkle doesn't put a damper on the photo session. Pack an umbrella. Or grab a spare outfit and enjoy recreating that scene from the Notebook before relocating those outdoor vibes to a convenient overhang or indoor space.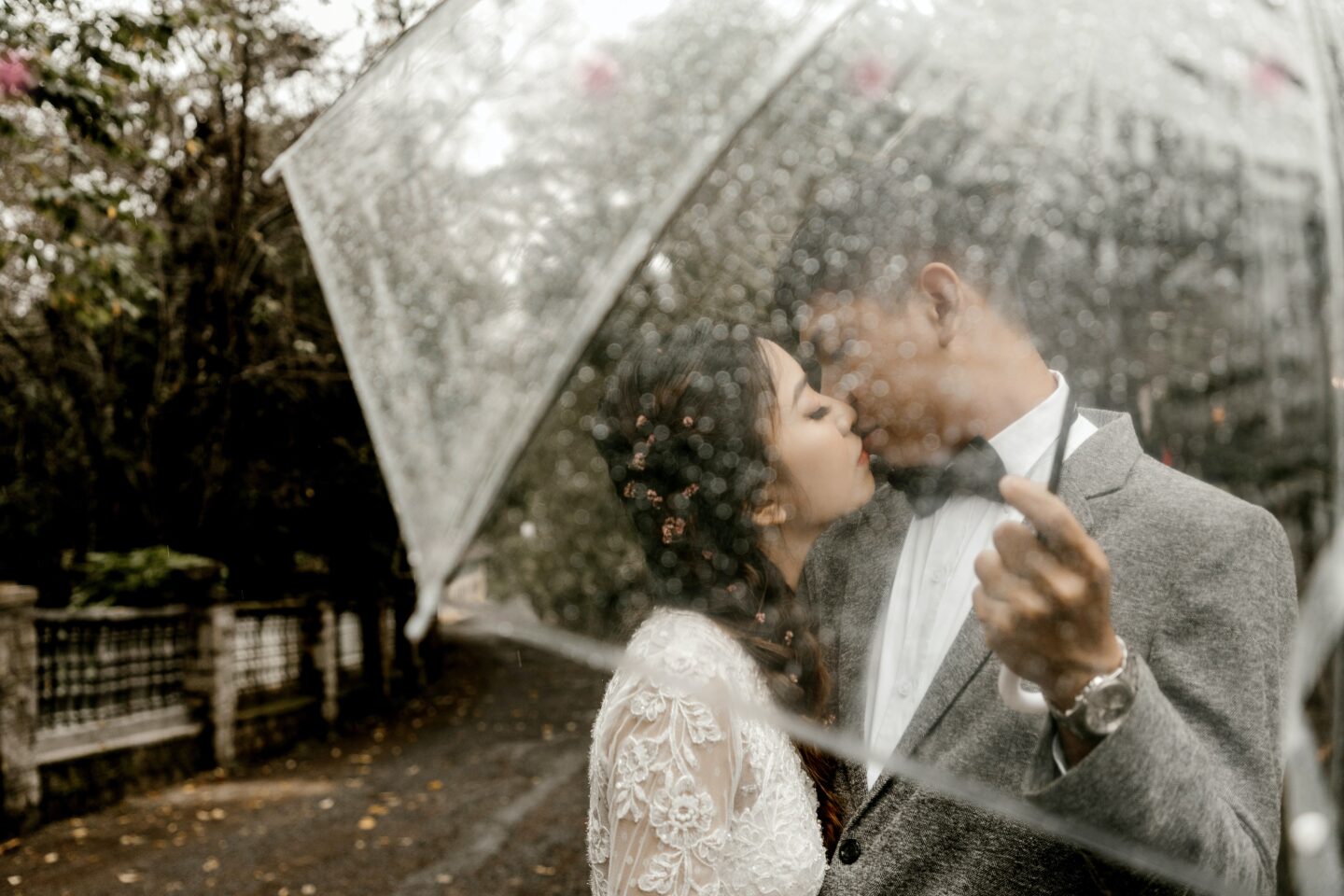 This is a collaborative post.
IF YOU LOVED THESE ENGAGEMENT SHOOT TIPS THEN PIN THEM TO YOUR BOARDS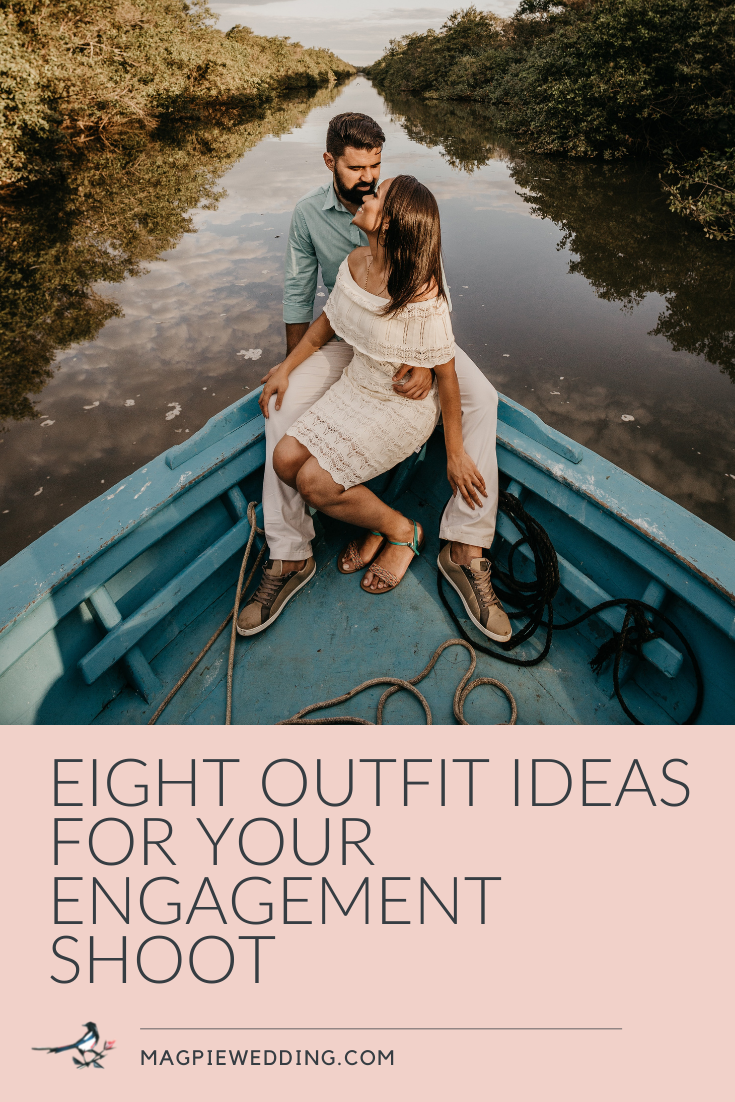 If you loved these engagement shoot ideas you may also like;
Magpie Guide: 9 Wedding And Engagement Ring Options For Modern Women
Should you have an engagement shoot before your wedding day?