Congratulations! You're engaged. Marrying your best friend is one of the best things you'll ever do. There are plenty of timelines out there that explain when to book the caterer and at what date you should send out your invites but throwing in a little self-care is crucial and doubling up on some pre-wedding skincare to have glowing radiant skin on your wedding day is key! Here are a few dos and don'ts when it comes to wedding skincare.
If you're able to, start following a skincare routine months before your wedding day. Introducing new skincare regimens and treatments can be finicky and a lot of the process is about testing to see what works. But, if you're reading this week of your wedding, don't dismiss. There are still plenty of tips to have your skin looking the best it can be on your big day.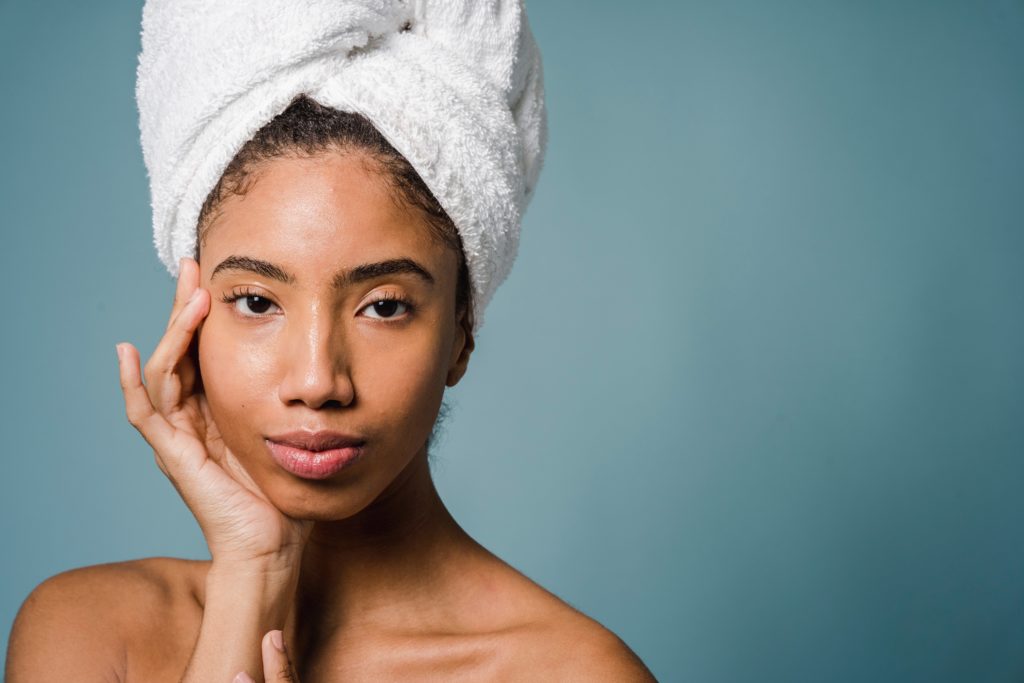 The big no no's-
Before we dive into the ultimate pre-wedding skincare timeline let's be sure to lay out a few ground rules.
First, whatever you do – don't exfoliate the day of or the day before your wedding. This will strip your skin of natural oils and could lead to redness or irritation.

Second, avoid any kind of laser treatment or extractions in the weeks leading up to your wedding day. This could leave your skin red, swollen, and irritated.

Third, don't go overboard with skincare products. Stick to gentle, natural ingredients that will nourish and protect your skin. And be sure not to try any new products in the weeks leading up to your wedding.

Don't sunbathe or use a sun tanning bed in the run-up to your wedding. We know it's tempting, especially if you're wedding is coming out of the cooler months and your dress shows off your shoulders. But risking the chance of peeling or redness is just not worth it. And protecting your skin from UV is pertinent for overall skin health.

While you're at it- don't test self-tanning or bronzer creams that you don't have previous experience with. You don't want to end up with streaky arms or a blotchy face on the big day.
Now that we've got that out of the way, let's take a look at what you should be doing in the weeks and months and weeks leading up to your wedding day.
12 months before
If you have acne-prone skin, this is the time to start treatment. Choose an acne treatment system that fits your needs – whether it's a prescription medication or over-the-counter acne cream. To start with, talk to a dermatologist. There are so many reasons for adult acne, and a professional can help you target the cause.
Many dermatologists will recommend in-office treatments. Be clear about your goals and timeline. Book your appointments as soon as possible. Appointments this far out typically consist of chemical peels, microneedling, and dermaplaning.
Be honest about your budget. Ask for recommendations on products that will not only help you achieve your desired outcome but will fit your budget and that are realistic to your habits as well.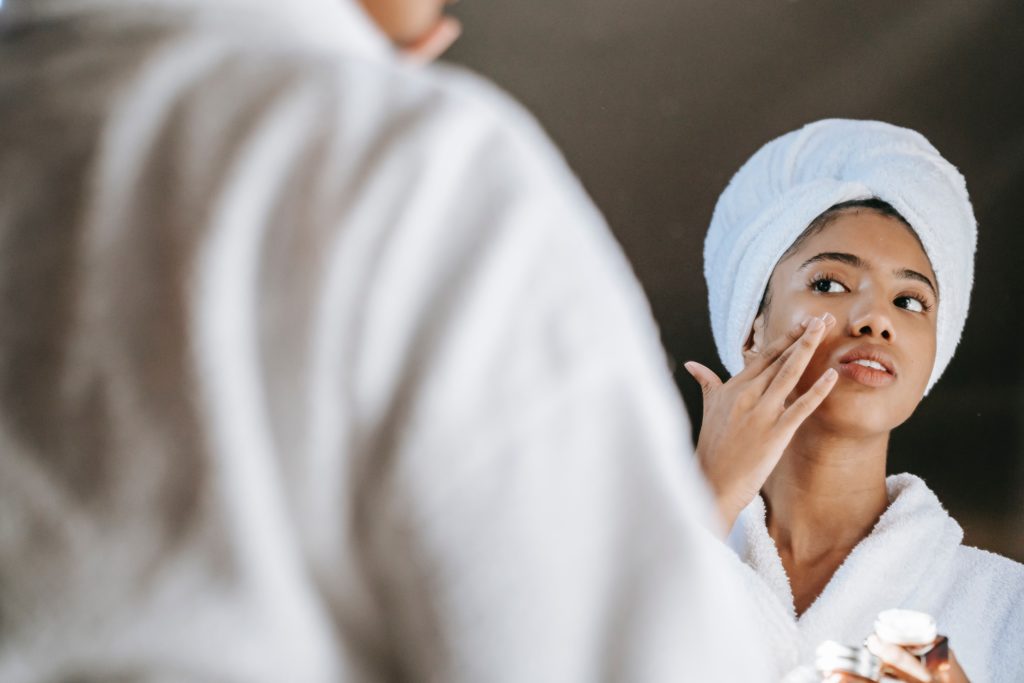 6 months before
If you're using prescription medication, it's important to start at least 6 months before your wedding day so you have time to adjust to any side effects. Professional appointments during this period will consist of healing and regenerating. Book relaxing facials that lock in deep moisture!
Start using a gentle exfoliant two to three times a week. This will help remove dead skin cells and reveal the brighter, smoother skin underneath.
3 months before
Start using a retinoid product if you want to see an overall improvement in the appearance of your skin. These products stimulate collagen production, giving you a youthful look.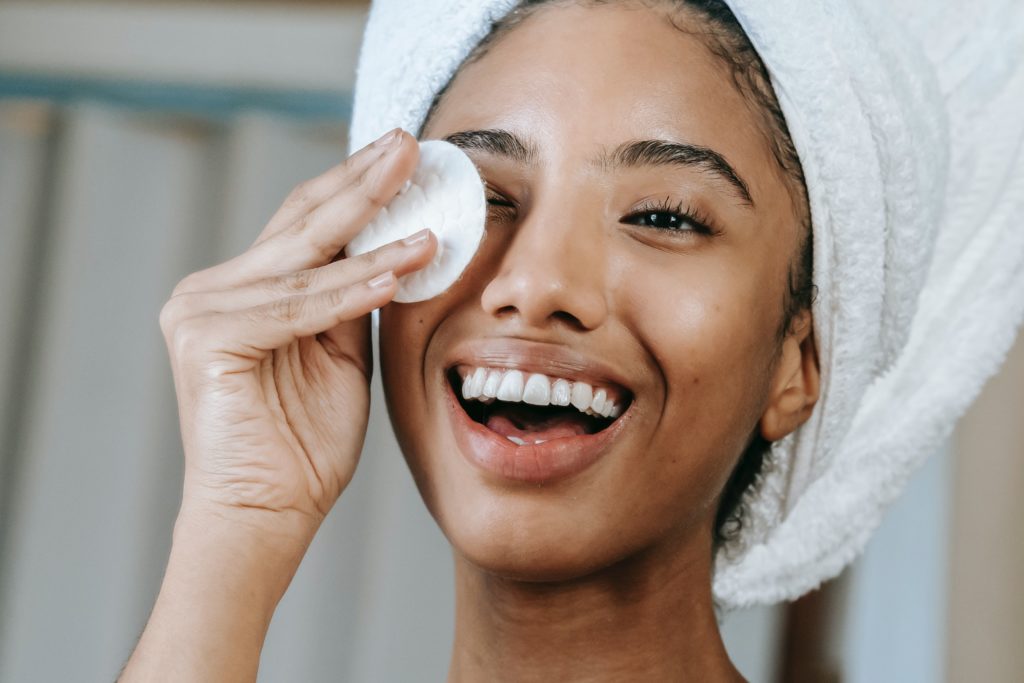 2-3 weeks before
Switch to a mild cleanser and stop using any products that are high in alcohol or fragrance. These can be drying and irritating. Exfoliate your lips and apply a lip balm every day to keep your lips hydrated and perfectly kissable.
Get a good night's sleep in the weeks leading up to your wedding. This might be easier said than done, but it will do wonders for your complexion. Aim for at least eight hours of shut-eye every night.
Don't be afraid if you see more pimples popping up before your wedding day. Stress tends to lead to mild breakouts. Treat breakouts as they happen. Stock up on pimple patches and invest in a good lightweight concealer.
If you have oily skin, avoid using heavy foundation and moisturisers in the weeks leading up to your wedding day. Stick to light, water-based formulas that will help keep your face from looking too shiny in photographs.
Consult with your dermatologist to be certain there's not anything specific to you, you should be doing in the weeks leading up to your big day.
Finally, your big day is around the corner. It's time to put the final touches on your wedding beauty routine. Don't forget to hydrate! Drink plenty of water in the days leading up to your wedding to keep your skin looking its best.
IF YOU FOUND THIS USEFUL, WHY NOT PIN IT?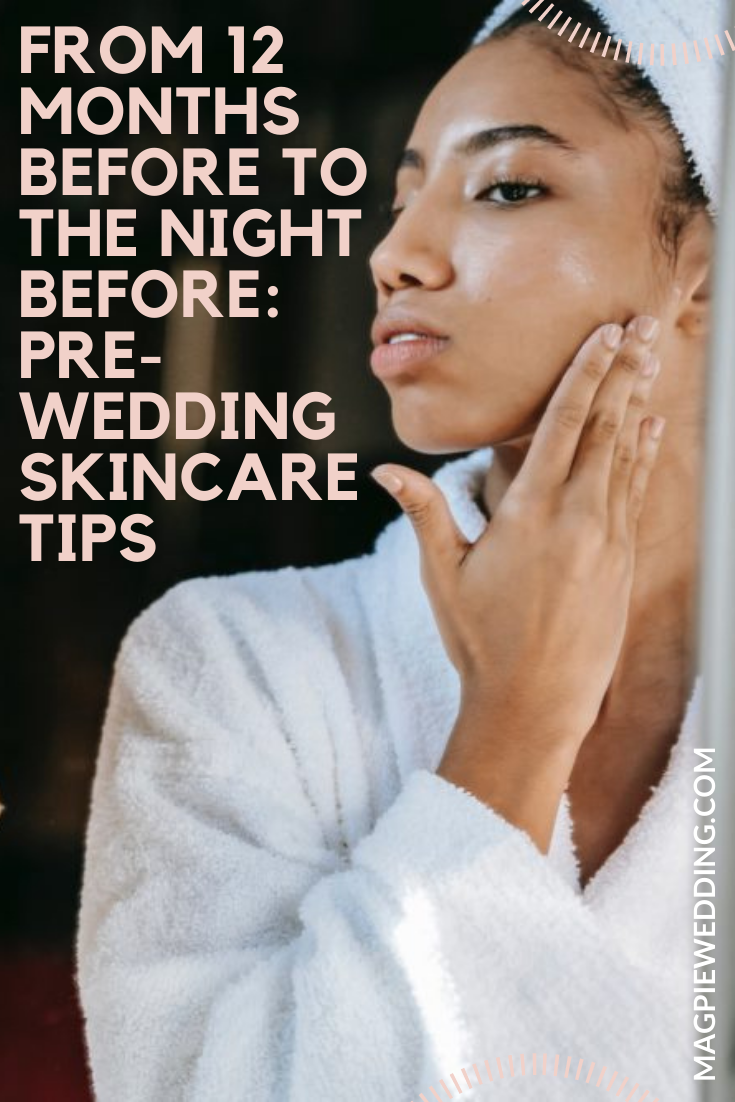 Want to know our 5 favourite beauty products for your spring skin preparation? Click here.
This is a collaborative post