We have all been indoors perhaps more than we have wanted to over the past few months. The harsh cold snap recently along with having the heating on, takes its toll on the skin. As the temperatures start to rise and we see hints of spring just around the corner, now is the time to freshen up our skin. Of course, you will want this if you are getting married soon, but even if you are not, these spring skin tips will help!
Here are five things you can add to your skincare routine to freshen up your skin as we head for sunnier days!
(This post contains affiliate links)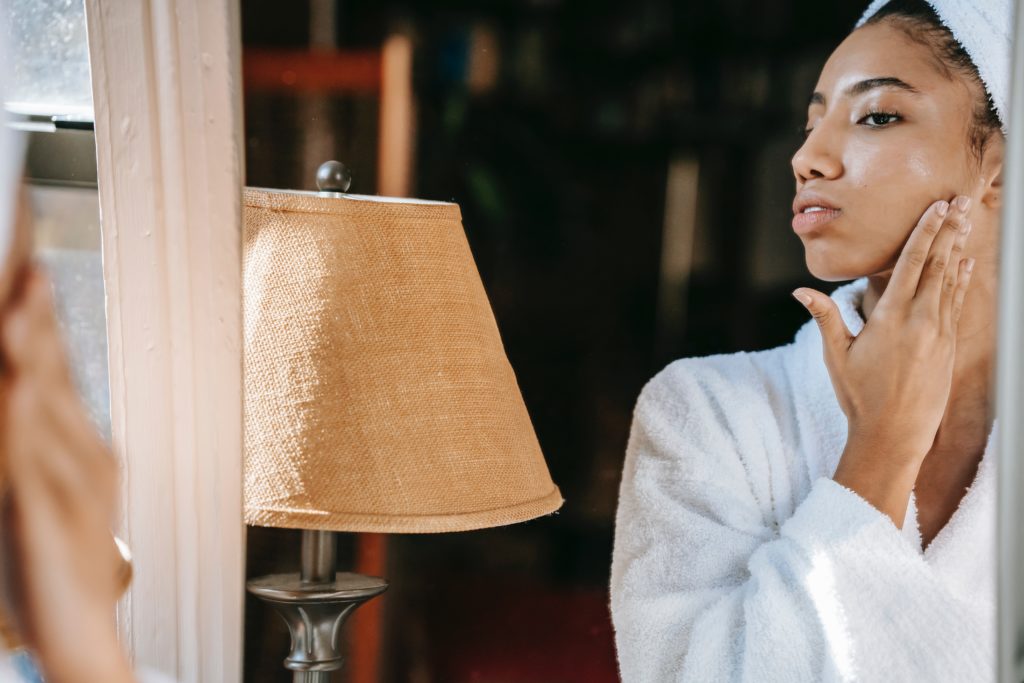 Glycolic toner
Glycolic toner gently lifts away those dead skin cells. These toners take the hassle out of exfoliating and they do it very gently. If you have sensitive skin, you might want to do this once or twice a week rather than every day. Leave the mess of the traditional exfoliants behind! Using a small amount on a reusable cotton round sweep over the face after cleansing and avoid the eye area. I love this toner by Evolve Beauty.
Hyaluronic acid
Hyaluronic acid has risen in popularity in skincare over the past year. This acid is already present in our skins. Boosting the levels can replenish hydration levels in the skin. It comes as a product on its own as a serum and is becoming an ingredient integrated with some fantastic moisturisers. Using it as a serum would be beneficial as we move into the spring. Naturally plumping apply one or two pumps to the fingertips and sweep over the face starting in centre of the face outwards. Allow this to absorb and follow with a moisturiser to lock in the hydration. I recommend this one by The Ordinary.
READ MORE – Our favourite vegan beauty products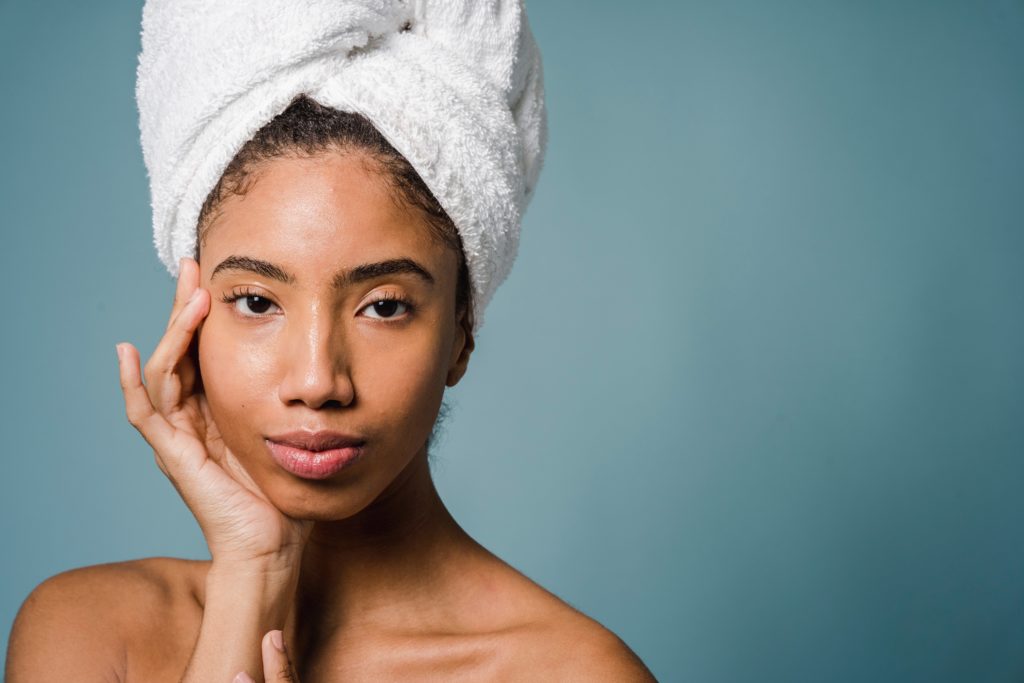 Moisturising mists
A fantastic way to improve hydration is to mist. Using a facial mist is a quick simple way to replace lost moisture. Add it to your routine by misting a couple of pumps over the face before or after your moisture. Mists are versatile and you can use them throughout the day especially if you have dry or dehydrated skin. They can be used before applying make-up and after meaning your skin will have a boost of hydration before applying any make-up or if your make-up starts to look dry during the day. I love this mist by Mario Badescu.
Warm water
Turn the heat down and avoid using hot water when cleansing your skin. If the water is too hot it strips the skin of moisture. Using warm water will be enough to remove oils and make-up on the skin. Patting your skin helps avoid moisture loss as well as not dragging the skin which can contribute to fine lines over time. Try using these muslin cloths by Eve Lom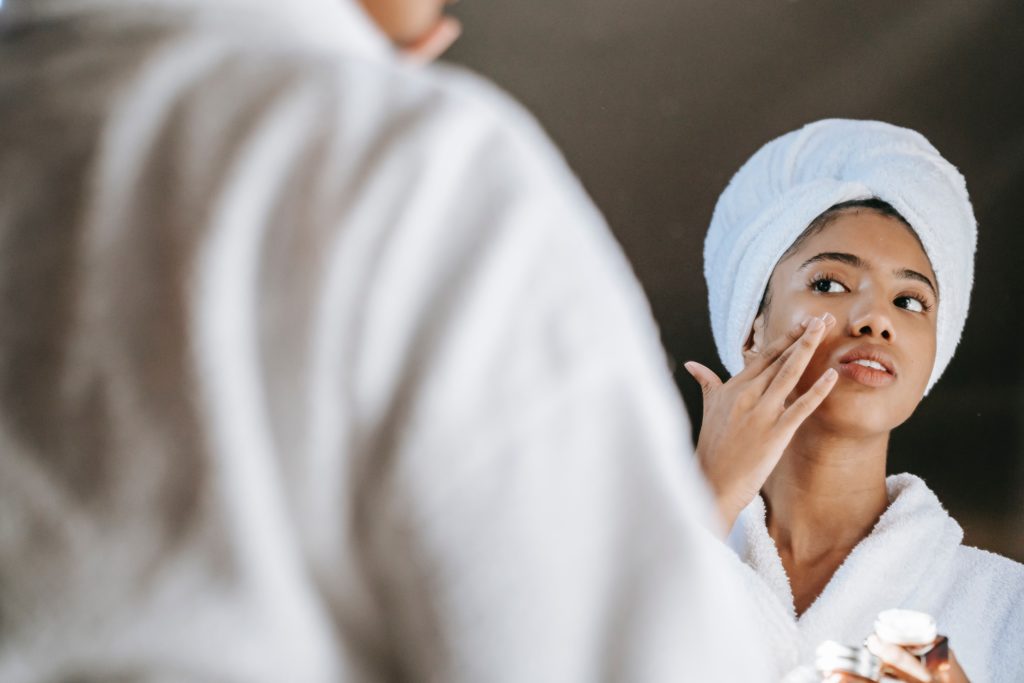 SPFs
Don't forget the SPF. Being indoors during the winter and not doing the usual to and froing means our skin could possibly burn quicker than it used to. When the sun starts to appear for longer and the temperature rises (it will!) avoid temptation of sitting out in the sun with some sunscreen. I love the beauty pie UVA fluid it is so light and works effectively under makeup. Ensure you cleanse at the end of the day as sunscreen products will block your pores if you don't take it off. My favourite SPF is by Ultrasun.
All are eco choices too – so not only are you looking after your skin, but you are not hurting the planet either. Surely that's the best spring skin preparation of all?
IF YOU FOUND THIS SPRING SKIN PREP USEFUL, WHY NOT PIN IT?