Today we bring you a guide to eternity rings – something I would like on my finger, and how they make a great alternative to a more traditional wedding ring!
The idea of the eternity ring rooted thousands of years ago in Egyptian times. Circular rings were used as a token to celebrate life and eternal love. Early examples were made of metal set with gems, as well as ring designs representing a snake devouring its own tail. A serpent or dragon eating its own tail is an ancient symbol, also called ouroboros, and was used by the Egyptians to represent eternity.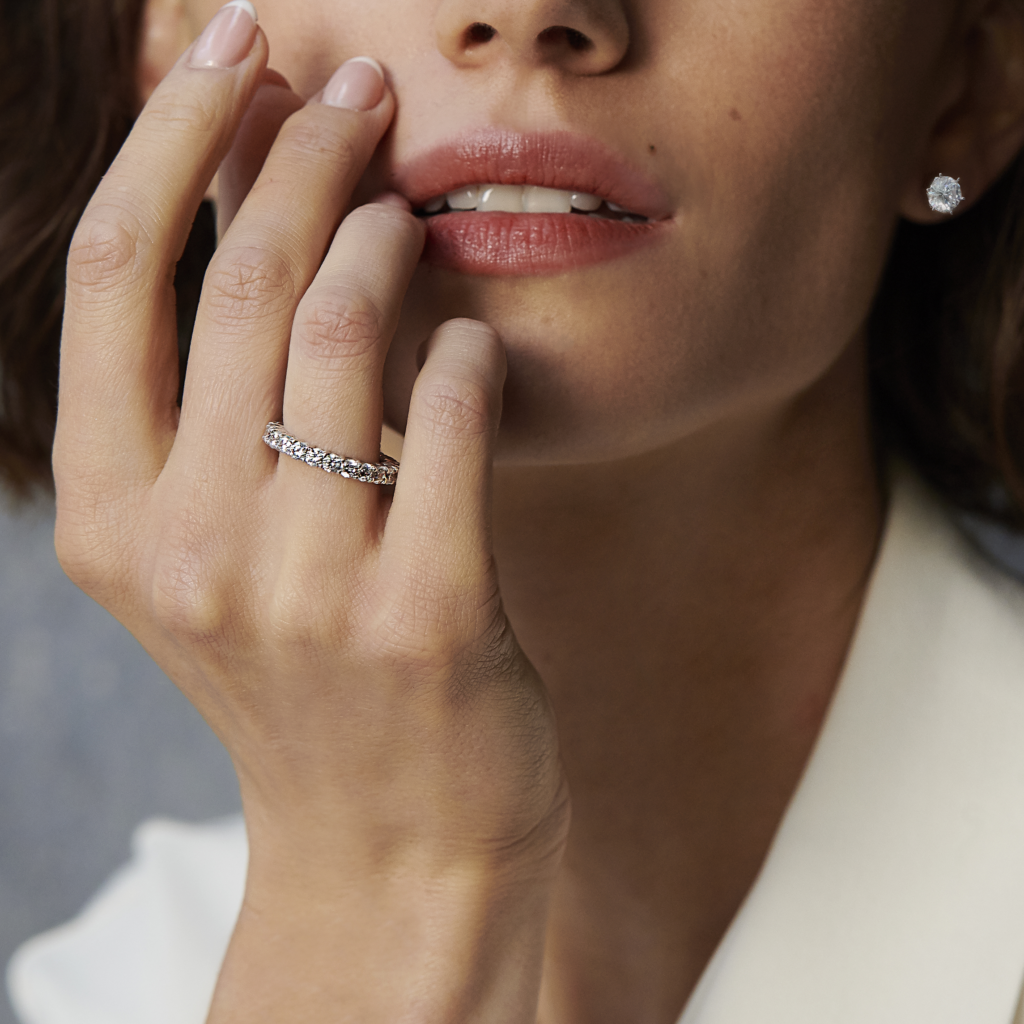 What makes eternity rings different?
Conventional wedding bands are made of precious metals such as gold and platinum. The eternity rings are made of the same materials, but they also have gems set either halfway or all the way around the ring band. These settings are known as half or full sets.
Traditionally eternity rings were only considered for women, however, thanks to the example set by many male celebrities they have become popular for men – as engagement rings, wedding bands and also as fashion statements. An eternity ring with black diamonds, for example, is the perfect gift for a man who has the confidence to wear a statement ring or would like a non-traditional wedding band.
When to give an eternity ring
A piece of jewellery embodying the concept of eternity is the ultimate romantic gift. Eternity rings are often given to celebrate important anniversaries or childbirth. However, there is also an increasing tendency to give these rings for important birthdays, at Christmas or as a promise ring given as a symbol of commitment.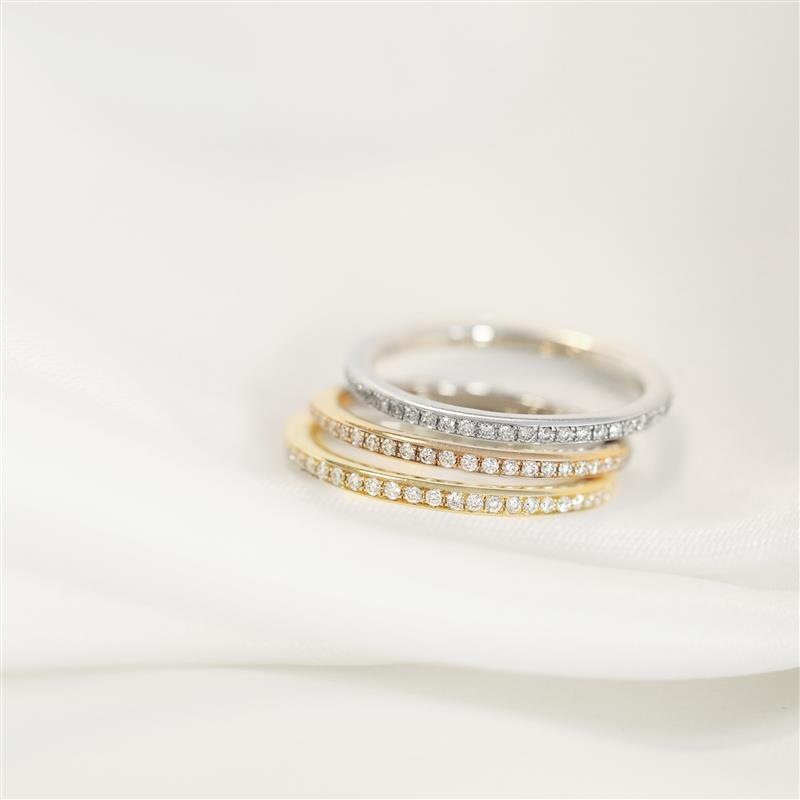 Why is an eternity ring a popular choice for a wedding band?
In recent years it has become fashionable to wear the wedding and the engagement ring on the same finger. For this reason, many brides are opting for an eternity ring (instead of the traditional wedding band). Worn together with the engagement ring, the eternity ring adds more sparkle and complements the betrothal band.
What are the most popular eternity rings?
Diamonds, a symbol of luxury and love are by far the most popular choice of gem for the eternity ring. Another popular alternative is diamonds in combination with other coloured gems such as rubies, sapphires, or emeralds. When it comes to shapes, round and princess cuts are definite winners.
Round diamonds have a beautiful sparkle thanks to their symmetrical shape. This stunning 4-prong eternity ring is a classic and elegant choice and without a doubt a timeless piece. The prong setting holds the diamonds in place and make sure they reflect the light optimally, creating extra sparkle.
Going for a more classic look? Then you should consider an eternity ring with Princess cut diamonds. The ideal choice for those who love the sparkle of a round diamond with a contemporary twist. For example, this eternity ring where the diamonds are set in a channel setting next to each other, with no metal in between. This type of ring is perfect for those with a very active lifestyle since the diamonds are safely protected within the setting.
Another very popular choice for an everyday busy lifestyle is the Bezel setting with its edgy and contemporary look. This type of setting encircles the diamond with a thin metal rim that holds the stone in place.
Can I create my own tailor-made eternity ring?
A bespoke eternity ring is a great choice if you have a particular design in mind. You can design your very own ring to make sure it suits your taste 100% or you can adapt small details such as the width and style of the band, the metal colour, and the setting type.
If you are looking for something more extravagant, have a look at this beautiful flowery design offered by BAUNAT.
BAUNAT is a digital native diamond jewellery brand founded in Antwerp in 2008. They offer high-end handmade jewellery and tailor-made products combining traditional jewellery-making methods with innovative technology.
Next to their classic and design collections that come in 18kt yellow gold, white gold, red gold and platinum, the brand offers a tailor-made service for customers looking to create their dream jewels. Led by in-house goldsmiths and designers, the service allows clients to personalise their favourite design or diamond size to suit their taste and style. After a consultation with the sales team, their creation is visualised in 3D form before being produced by BAUNAT's expert artisans in just a few weeks.
Discover BAUNAT's e-boutique online.
No matter the design or the occasion, one thing is certain, an eternity ring is the ultimate symbol of love and fidelity and it will always be in vogue!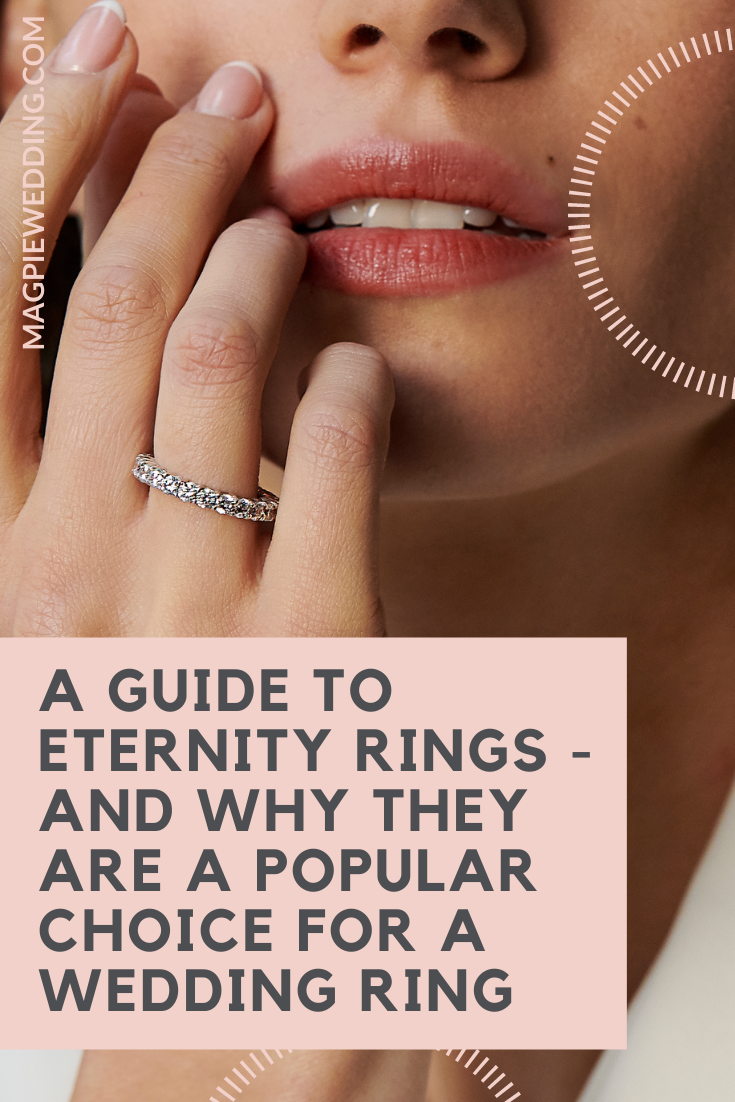 (This is a sponsored post)