Today we start a 5 part series on feminist weddings and want to talk about a more equal approach to marriage proposals by questioning some of the traditions that feel outdated and are often centered around the groom when marrying a woman. Marriage proposals date back to early traditions and are still a big part of life. Although traditions are often still followed today, it has come a long way since a man traditionally proposed to a woman by getting down on one knee with a ring. Now, we believe that anyone can propose to anyone because relationships are unique and so should a proposal be.
Creating your own traditions and rules is absolutely up to you as a couple so let's talk about alternative proposal ideas that might work best for you both. Thankfully we live in a society where people are able to marry whatever their gender but still society tells us what we should be doing when it comes to weddings, especially in a heterosexual relationship. Here are 5 ways that you can have a feminist marriage proposal that can help both partners feel equal.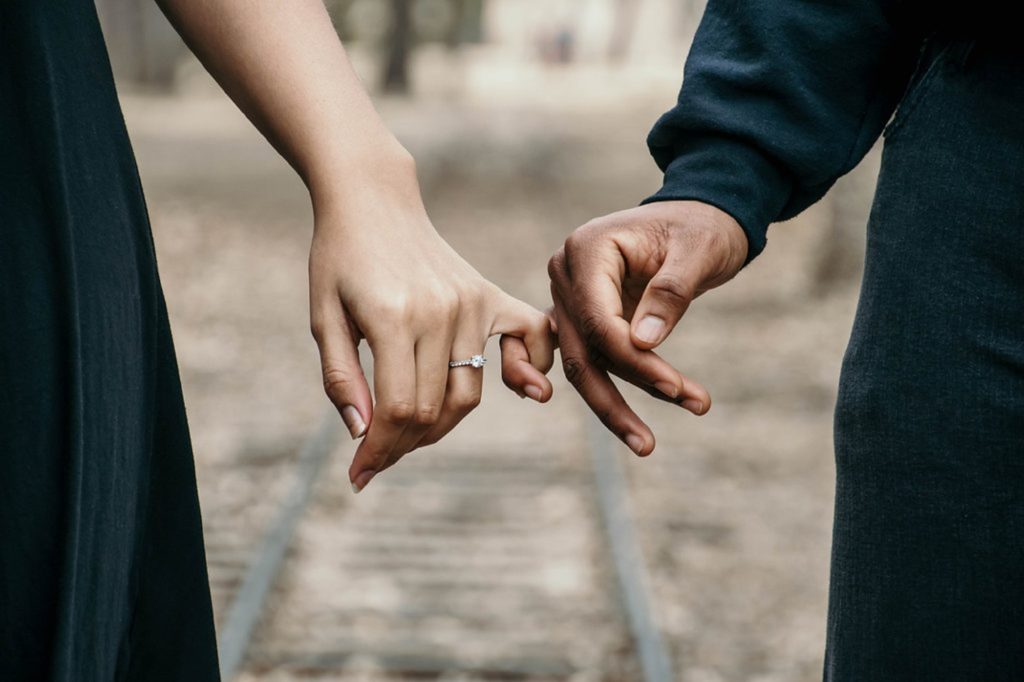 Organise a 'joint' proposal/engagement
We all know the age-old tradition of one person getting down on one knee and proposing. The world has moved on a lot since the old traditions that told us that it's the man's job to propose. Of course, if this is still your ideal way then that is absolutely fine but if you're reading this we imagine you are more of a non-traditional lover who wants to be equal and create their own traditions.
Forget the tradition that women are only supposed to propose on a leap year. If a woman wants to propose then we say absolutely go for it! Why is it that one person gets to make that decision to ask a huge question and the other just says a 'yes' or 'no'? If you want to be absolute equals in the proposing stakes then why not organise to propose together?
We have members in our Magpie Lovebirds who have talked about marriage with their partners and had various ways of deciding to be engaged. Some dedicated a day for a 'proposal' and went to their favourite place together as a meaningful experience. Others had a spur-of-the-moment conversation and made the decision. You could even take time to organise a date in advance and write up some words for each other as a 'proposal'. It's about what works for you both as a couple. One partner shouldn't need to feel the pressure of surprising the other with a proposal and equally a decision can be made by both of you in a non-pressurised way.
Buy the engagement ring together
Generally, couples will look at engagement rings together before any kind of proposal. Even if it is just a brief glance in a jewellery shop when passing by. So why not actually go and buy together when the time comes? Buying your engagement ring together can be a really fun and exciting experience. Mark a special day to dedicate to it; go for a meal, maybe to a special place for you both.
Spend some time finding the right one for you. The decision should be something that you love, feel comfortable wearing every day and reflect your personality. Why shouldn't you be involved in that choice? There are so many reasons why this is such an exciting thing to do. It's an experience that is memorable and unique. Doing this also means that you find a ring that is absolutely perfect for you and things like sorting sizes can be done right away.
Both have an engagement ring
Traditionally one person would wear the engagement ring to symbolise the commitment made. If one person is expected to wear a ring to show this then surely both people can show the same thing? There is also no reason why you can't both have an engagement ring – just as both would generally have a wedding ring. Both having a ring means you both feel that sense of commitment and dedication to one another. Long gone are the days when it must be a woman who states she is 'taken'. A ring is so much more than that. If both of you really want to have a ring that symbolises your engagement you absolutely should. Maybe you could even do the above and go together to find the perfect rings for you both at the same time.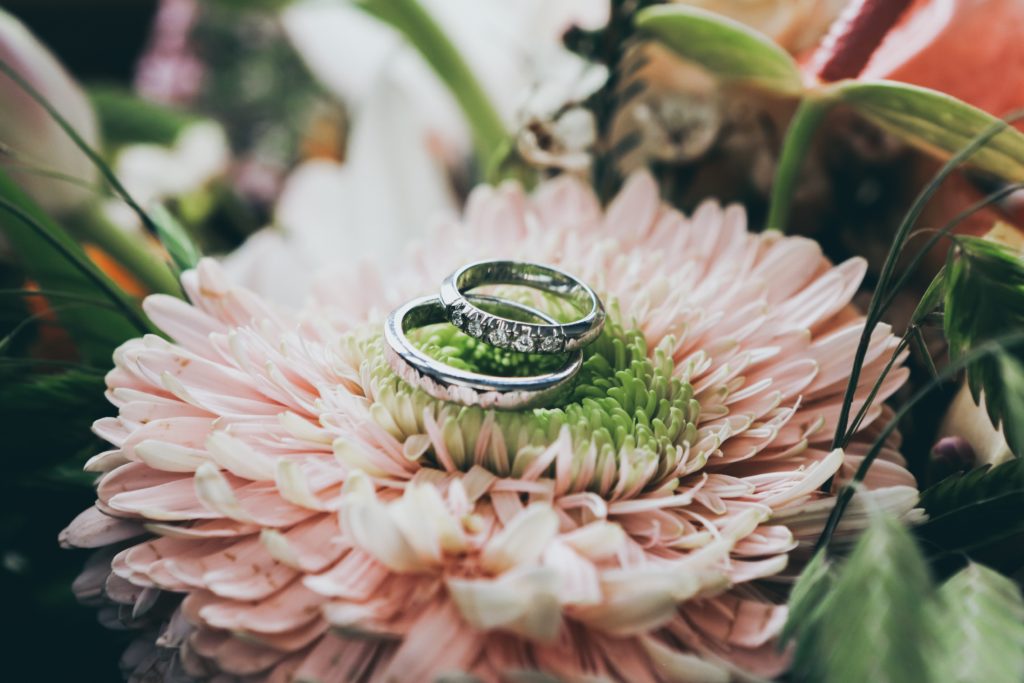 Don't have an engagement ring at all
A recent survey found that almost 1 in 5 people would be put off if their partner proposed without a ring. A ring is a symbol of eternity and synonymous with proposals but if you aren't the traditional type or simply just don't want a ring then why not consider something else? There isn't actually a rule that states you HAVE to have an engagement ring. It stems from an old tradition of a woman having a ring that means they are 'taken' by another and a formal agreement to marry has been set. It is something that we have come to acknowledge as a 'what should be done' in our society but is definitely not a reflection of many people today. Especially if you want a truly feminist engagement. There are, however, so many ways that you can have a wonderful proposal without a ring and still acknowledge the commitment to each other.
We also spoke to some of the members of our Facebook group who shared some of their proposal stories. A present that your partner will love is an alternative option to a ring if you want something to give. Really, there are no rules on how you should create that commitment between you both as long as you are happy and in agreement.
Split the cost of the engagement ring
In the UK, the average expected cost for a proposal is around £2-2.5k including the ring. Generally, it is the groom that is expected to pay for this but why can't the cost be split between both partners? The cost is a lot for just one person and can often be a factor as to why people often put off a proposal longer than they want to.
If there is a joint decision between the both of you that you want to be married then 'Going Dutch' is an option that not only could work out better financially but is also a way for both partners to feel they have had an equal part. Just as we state that just one person being expected to wear a ring doesn't have to be the case, one person being expected to pay for the ring also doesn't have to be the case.
These are just a few ways to consider if you are thinking about a feminist approach to proposals. Ultimately a proposal should be personal and special for each couple – just like your actual wedding should be. You do what works for you both and what makes you happiest regardless of older traditions and expectations from anyone else.
Want more ideas on how to have a feminist wedding? Check out our blog "How to have a feminist wedding that feels truly right for both of you"
IF YOU FOUND THIS USEFUL PLEASE PIN IT TO YOUR PINTEREST BOARDS