If you have recently got engaged, congratulations! Of course, now there are many things that you need to think about, from the date and venue to catering and entertainment. But one thing you might not have considered yet is whether or not to make your wedding sustainable. Will you be serving your drinks in plastic glasses? Has your dress been made by an ethical designer? There are plenty of ways to reduce your carbon footprint and protect the environment at your wedding (some big and some small!) and we have included some preparation tips for a eco friendly wedding below to help you!
Go handmade
Are you a crafty creative or know someone that is? Do you enjoy making your own clothes, cakes or decorations? Making your own invites, creating décor yourself or even customising your dress are great ways to add sustainability to your celebrations. Another great thing about this is that you can choose organic, recyclable materials, rather than plastic which is often used in mass-produced wedding supplies.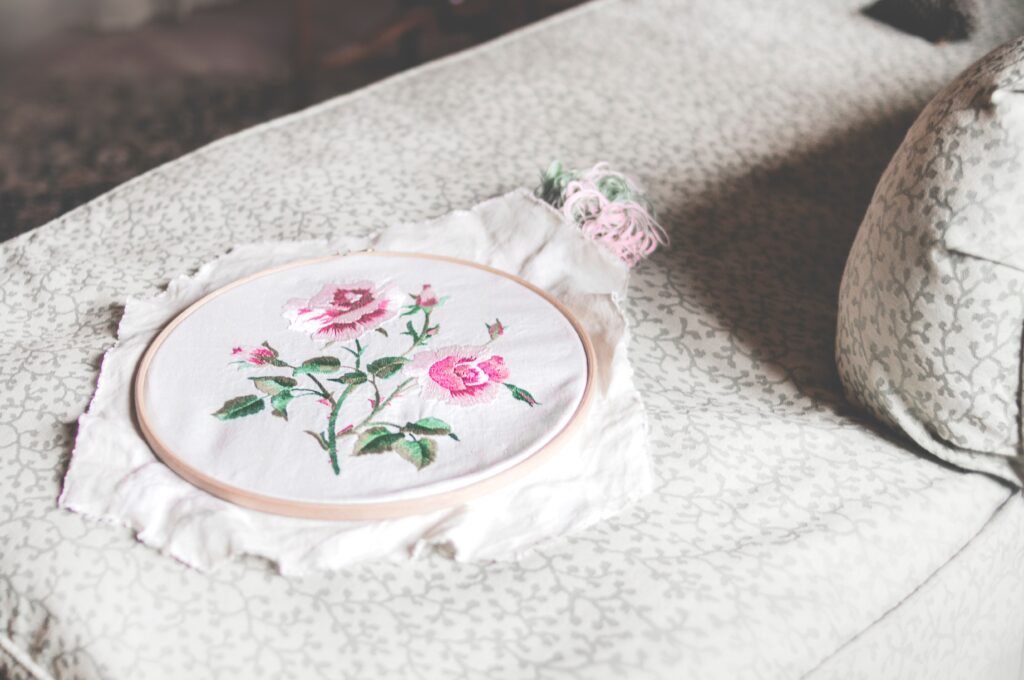 Hire instead of buy
Many brides spend thousands of pounds on a bridal gown for it never to be worn again. This is not only expensive to do, but also means that large amounts of materials are being used on items that are only worn once, which isn't great for the environment! There are many things to consider when choosing an eco friendly wedding dress, but hiring a gown is an effective way of combatting waste, and you will still look just as beautiful on the day.
Other things that you can hire instead of buying include:
Props and décor
Suits for the groom and groomsmen
Bridesmaid's dresses
Outside cover like marquees, tents and even tipis!
Games and entertainment
Glassware
Lighting
Bouquets and flower arrangements
If you have your heart set on buying your dress or accessories, why not try your local charity shops? They often have lots of hidden gems inside and you could even donate them back again after the occasion!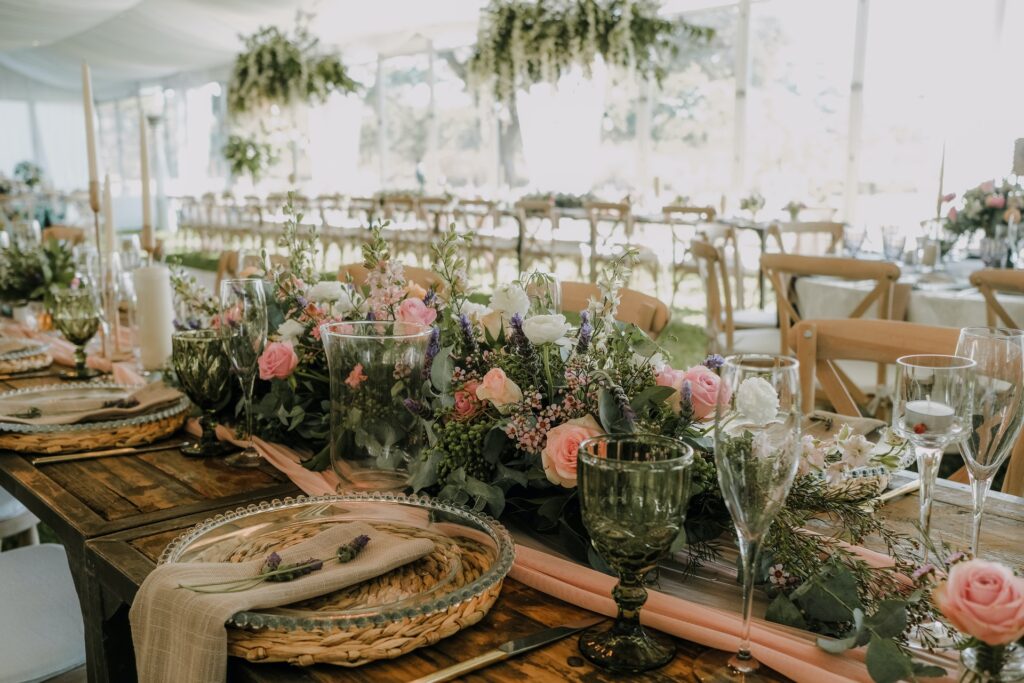 Offer meat-free options
Another way to make your wedding more sustainable is by offering vegan and meat-free options on the menu. More and more people are trying out flexitarian diets and meat-free days which bring lots of benefits to the individual, as well as the environment. Your caterer should be able to arrange this easily, but it is a good idea to speak to them well in advance.
Enlist a sustainable beautician
When it comes to your makeup, hair and beauty regime, it's possible to work with hairdressers and beauticians who only use products that are sustainable, vegan or cruelty-free. The eco-friendly beauty market is booming, so deciding to make good choices for the environment doesn't have to mean compromising on style.
For more ideas on eco friendly wedding beauty preparation, check out this handy wedding beauty prep guide by USPAAH! It counts down the week running up to your wedding and lets you know exactly what you need to be doing each day.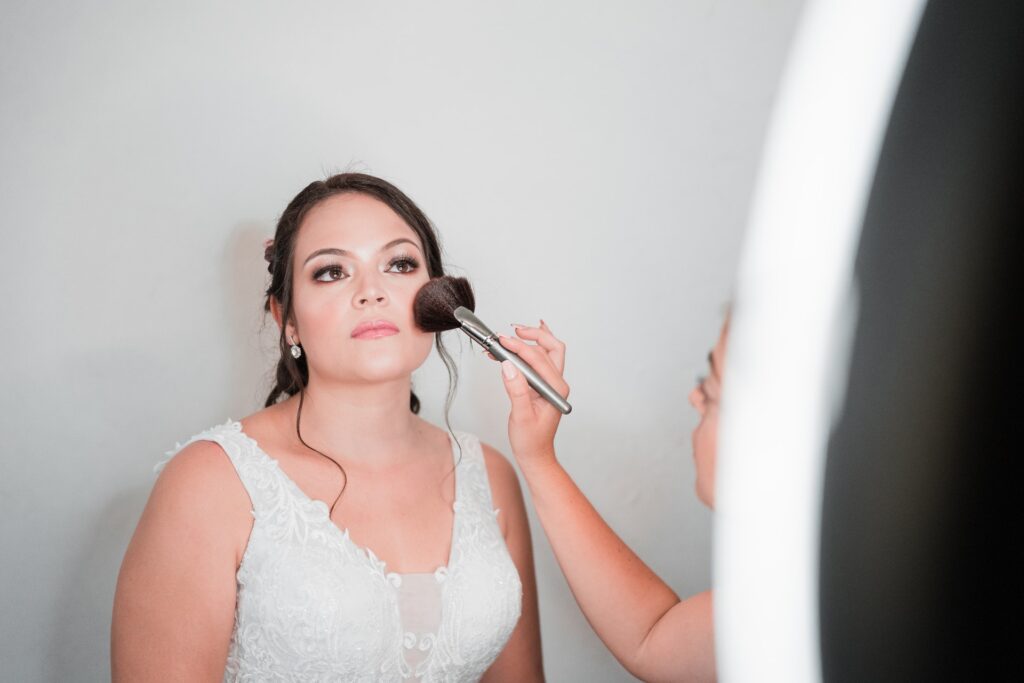 We hope you find these eco friendly wedding preparation tips useful, and that by making these small steps we can continue developing a more sustainable, eco-friendly world.
IF YOU FOUND THIS USEFUL, THEN WHY NOT PIN IT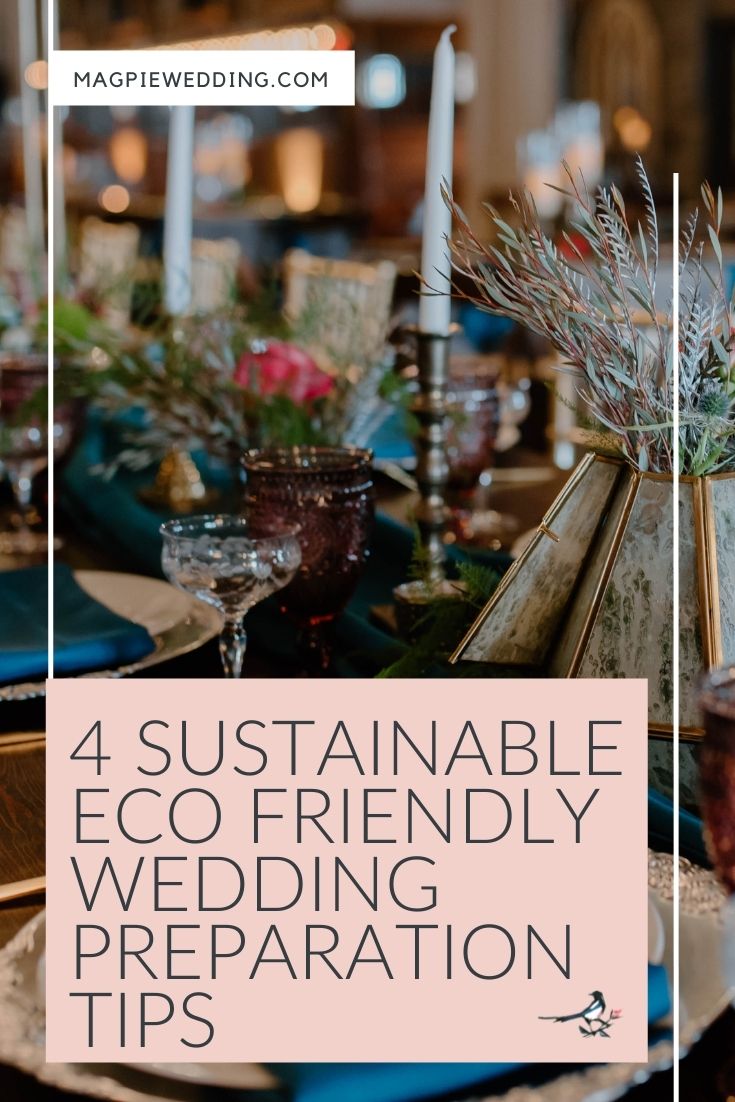 GET MORE ECO WEDDING ADVICE HERE.
This is a collaboration post.