When you are designing a wedding, there are so many things to think about. From flowers to speeches; you may well have a strong vision of what you want your day to look like. In all likelihood, you are primarily keen to have a wedding day that is unique in style and speaks to you personally in a powerful way. But at the same time, you might want to make sure that it is going to be a truly ethical and sustainable wedding day.
In this post, we will look at how you can design a wedding to be both unique to you and as ethical as possible. As long as you bear the following in mind, you should find that this is relatively straightforward to do.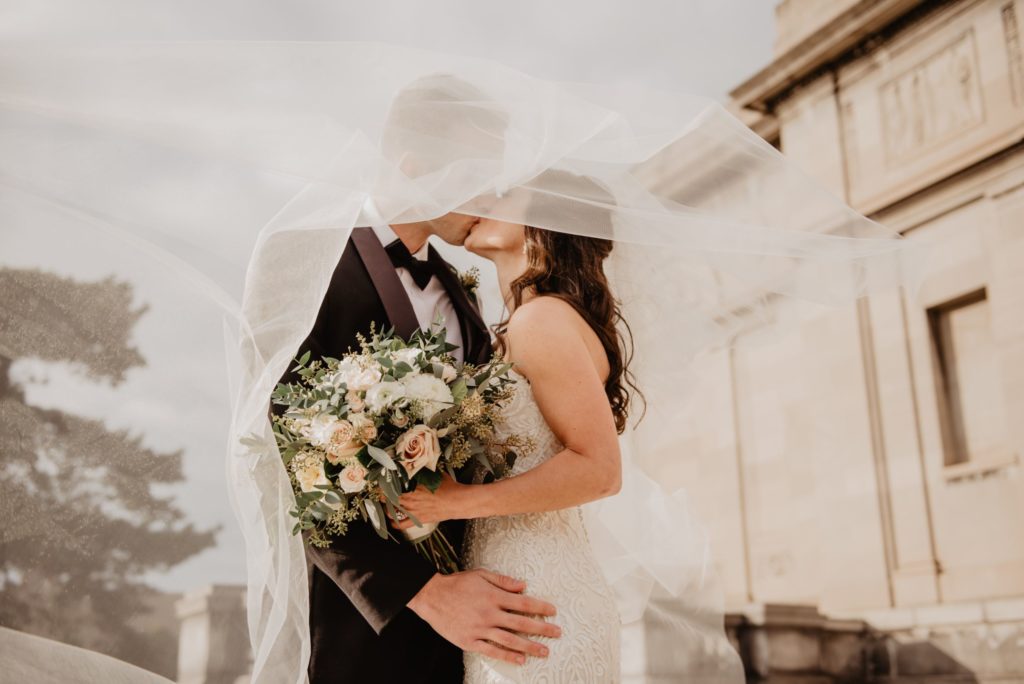 Choose The Right Sustainable Wedding Dress
The dress will be one of the most important decisions of all. As long as you are happy with the dress, you should find that you feel a lot better about the day as a whole. After all, it's great to be able to look your very best on what is the most important day of your life. If you are seeking to reduce the impact your wedding will have, however, you'll probably be keen to look into finding a sustainable or even a pre-loved dress.
Going this way, rather than buying a brand new dress, is certainly going to be a lot less wasteful. But you might find it challenging to find the right dress this way – one which is actually going to be suitable for your needs. The trick here is to give yourself plenty of time to shop around. As long as you do that, you are much more likely to find the right pre-loved dress to suit your own style and needs.
Or Get One Locally Made
Alternatively, you might want to think about getting hold of a dress that has been locally made instead. With this option, you will have all the benefits of finding the right dress, but you won't be contributing to a global supply chain that can be so damaging to the environment in so many ways. Plus, when you have a dress made locally by someone you admire, you are actually a lot more likely to end up with something that looks truly amazing and unique. After all, you can tell the designer exactly what you are hoping to get – and with that, you are going to get a much nicer dress.
As you can see, it's perfectly possible to get hold of a dress that is suitable for your needs, unique to you in every way that matters, and still perfectly ethical as a choice. There is really no excuse not to have an ethical dress, especially when you don't have to trade in your style and uniquity at all. Be sure to consider this option when you are shopping for a dress.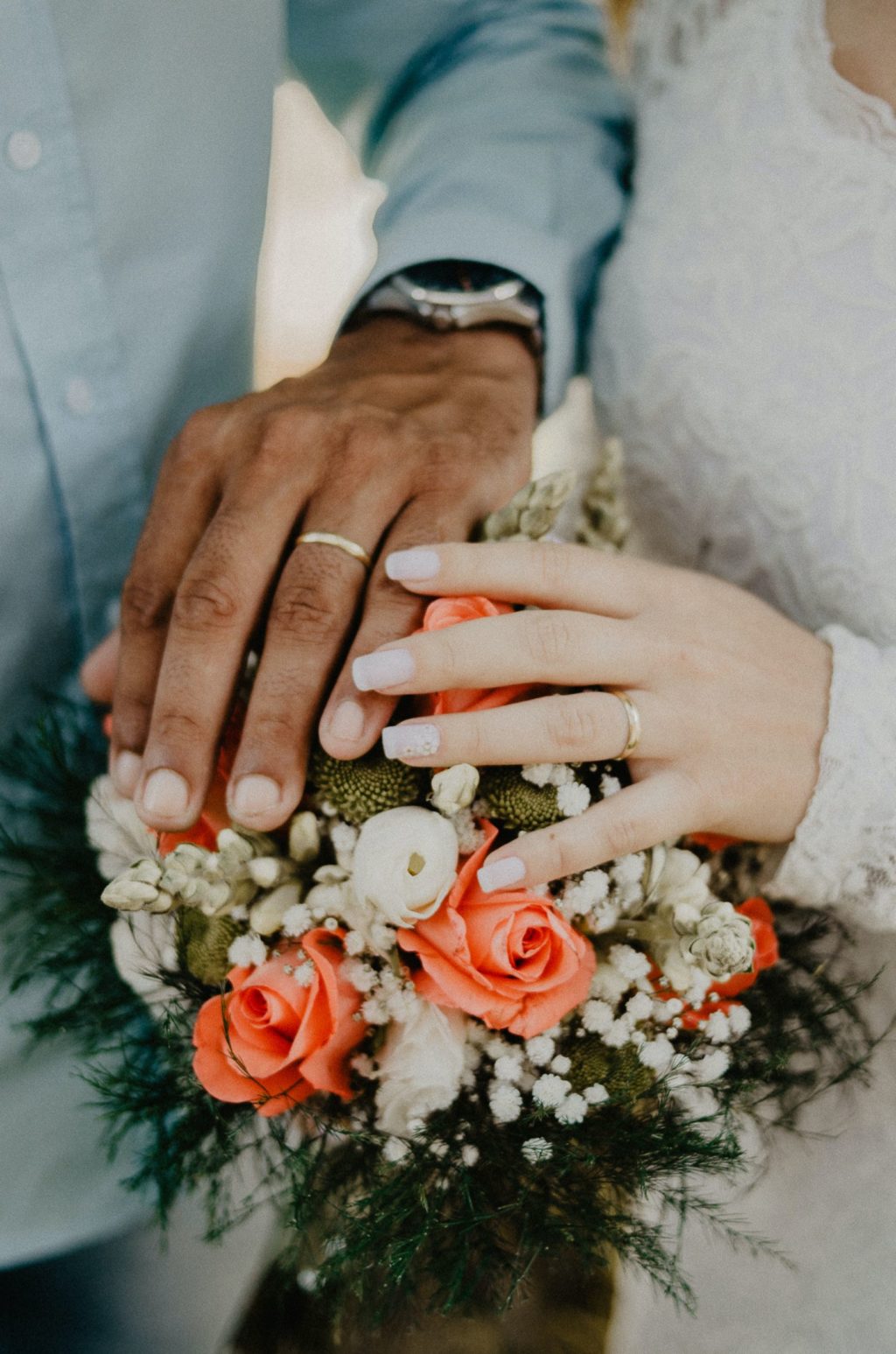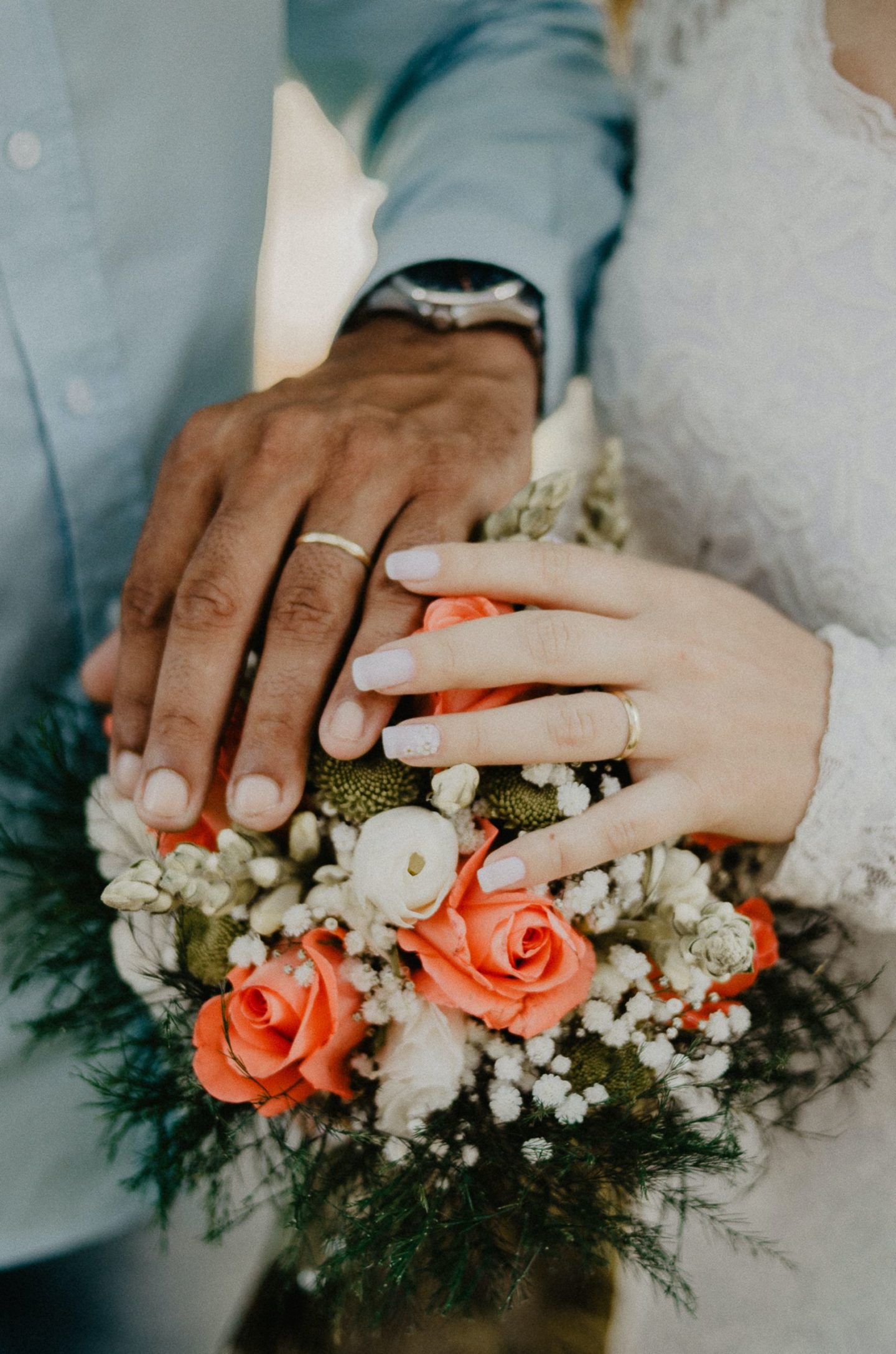 Think Outside The Jewellery Box
As for the wedding rings, this is another essential part of the whole day. But the difference here is that you are going to keep your wedding ring for the rest of your life. In other words, you want to make sure that you are truly as happy with your choice as possible. If you have spent any time whatsoever looking at rings, you will know that it can be challenging to find jewellery made ethically. So how can you make sure of this?
The simple answer is to think outside the box a little. If you change up where you would normally go to look for rings and bands, you might come across some alternative suppliers who are much more likely to offer ethical options. A good example would be something like infinitydiamondjewellery.com, which has a range of beautiful wedding bands and engagement rings that are nonetheless suitable for your ethical wedding.
As long as you have chosen well here, you are going to find it much simpler to have the most ethical, and most beautiful, jewellery possible, so be sure not to overlook this important step.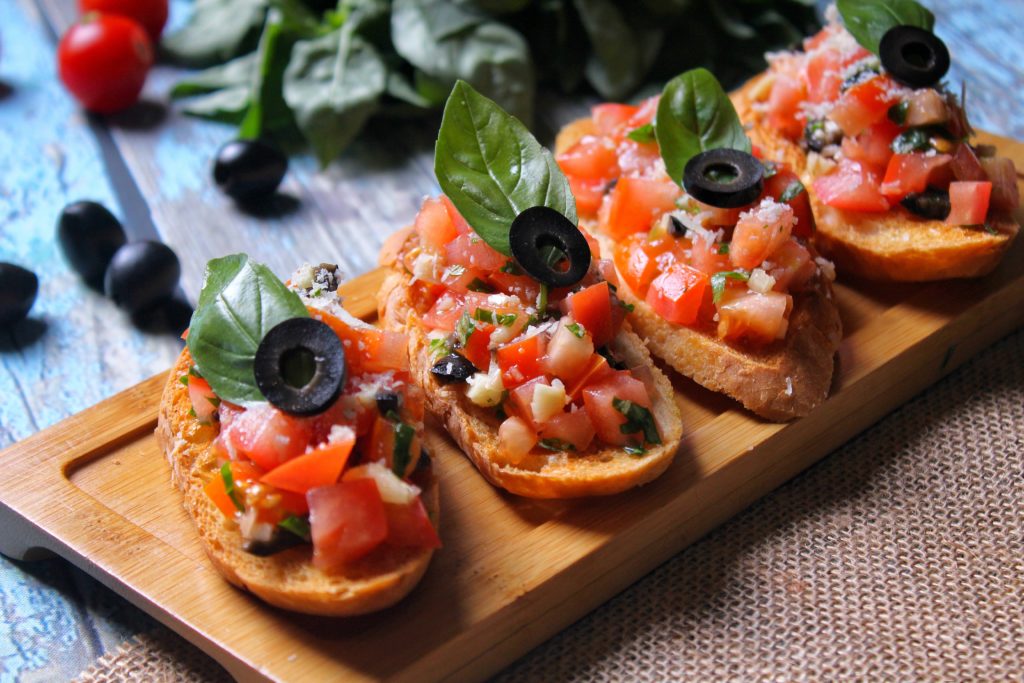 Choose Sustainable Food
If you think back to some of the best weddings you have attended in your life, chances are that you are going to remember the food above all, or at least as one of the major aspects. It really is one of your most important parts of your wedding day, not just for you but also for all of your guests, so you need to make sure that you are choosing well here. One of the most important things is that you are providing enough delicious food for all of your guests, taking into account their various diets and needs. But you also need to make sure that you are choosing ethical food for your sustainable wedding day.
In order to do that, you should ideally aim for sustainable wedding day food options above all. That means food that has been caught and gathered in an appropriate way, rather than being farmed in unfair conditions. When it comes to eggs, you should only go for free-range, for instance. The simplest way to make sure that the food is all sustainable is to make a point of using a reliably ethical catering company. They are out there, so get searching for them today.
Recycled Decor
Your decor will need to both suit your tastes, and be as ethical as possible. In order to make sure of both of these things, you will need to take a look at what recycled decor items you can find, and then use those as a central part of your decision-making process. By making the simple switch of being led by what is available in recycled areas, you are going to be definitely ethical, while still being able to find something to suit your individual tastes.
If you are thinking of using a wedding planner, seek out someone who is used to using recycled materials and can create a sustainable wedding day. You'll find that they are surprisingly common, and this is a wonderful way of making sure that your decor is going to be completely ethical while also suiting your unique style. Another important point: be sure to recycle all of those items again after you have used them, so that someone else can use them for their wedding. In this way, you will be helping out the environment in a doubly effective way, and those who come after you will be able to follow your lead.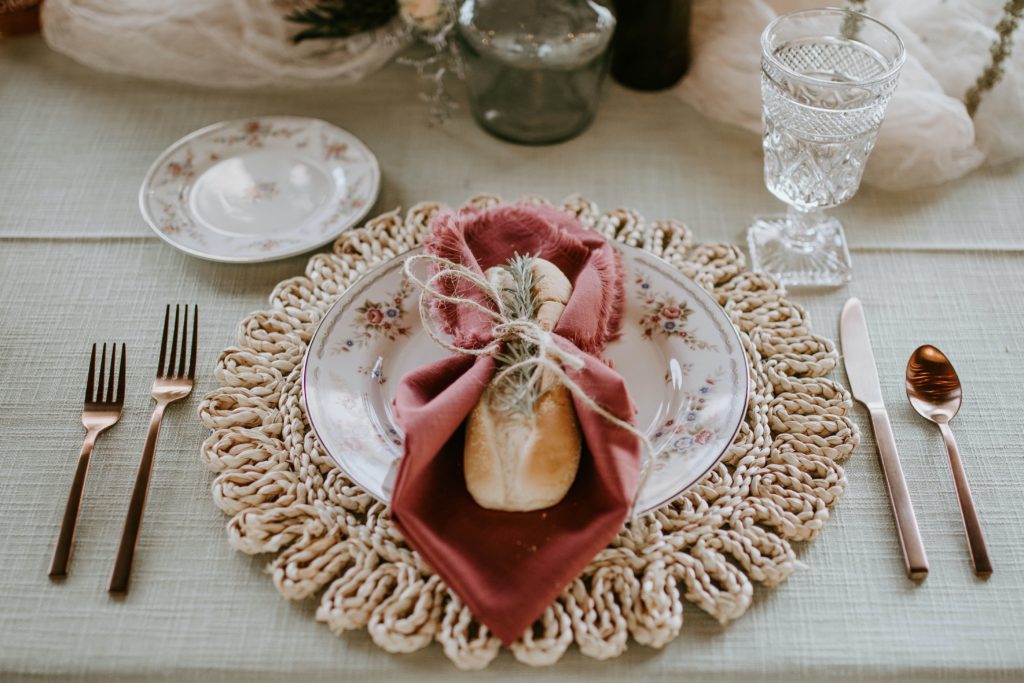 A Venue That Cares
Arguably, the earliest decision you will make will be the venue most of the time. If you are not happy with the venue, it's unlikely that the wedding as a whole is going to be quite what you want it to be. Of course, choosing a venue is famously a huge headache, and it might be even more so once you start trying to be as ethical as possible. But there are a few things you can look out for if you want to find a venue that is suitable for your style while also being ethical.
First of all, look into the background of the place. Always check who it is that owns it and runs the place, as that will give you some idea of how ethical it is like to be. At the very least, you will be able to determine how likely they are to take this stuff seriously. Then you just need to ask them all the necessary questions to ensure that they will be able to cater to your needs, ethically and stylistically.
One important point to remember when you are choosing your venue is that of location. You need to make sure that you are choosing a location that is as central to all of your guests as possible. The more successfully you do this, the less far people will have to travel, meaning that your wedding will be causing much less damage to the environment on the whole. It's thinking about these kinds of things that really make all the difference.
Beyond The Wedding: Ethical Honeymoons
Generally, you will plan for your honeymoon at the same time as planning for your wedding day, so it makes sense to think about making this ethical too. You obviously want your honeymoon to be as enjoyable and perfect for both of you as possible, but you also need to ensure that you are not going to be leaving too large a footprint on the planet. To make sure of that, you should limit the amount you travel, particularly flying. You could also choose to ask people to raise money for a charity of your choice, rather than paying towards a honeymoon. That way, you are likely going to feel a lot better about the whole effect of the wedding and honeymoon, while still being able to have an amazing time, and make the day truly yours.
By considering all of that, your wedding day will be much more ethical, and more unique at the same time. Are you having a sustainable wedding day?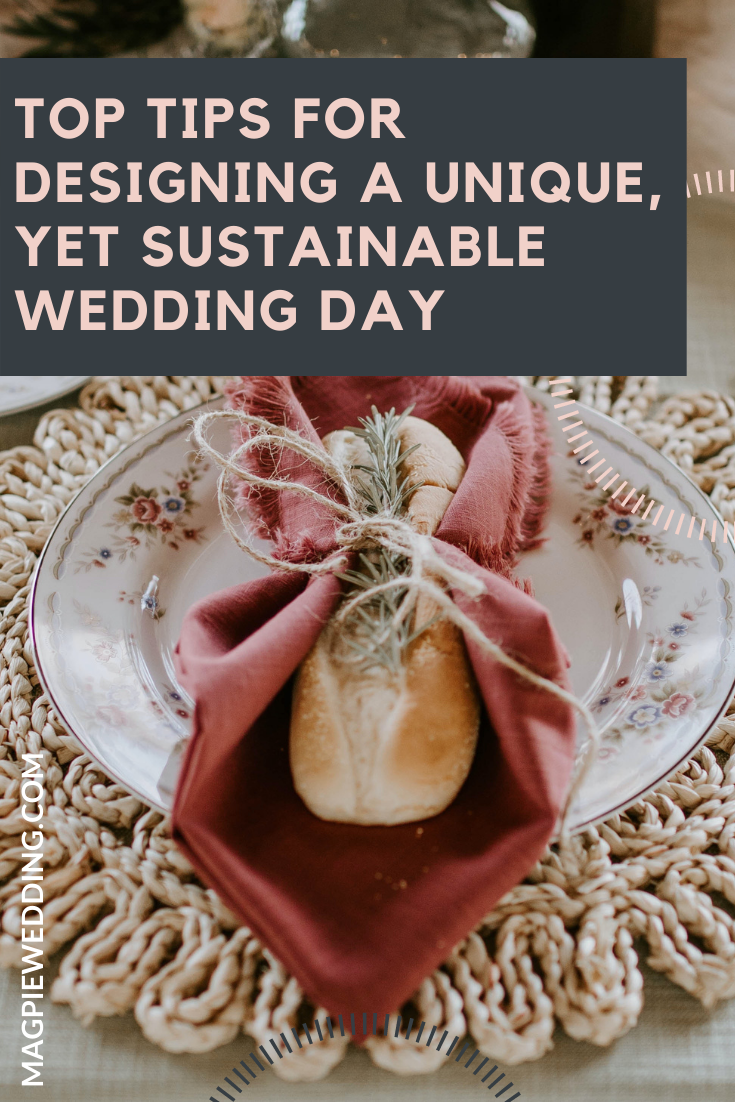 (This is a collaborative post)