Looking for some pampering for the big day? Look no further! Whether you're buying them for yourself or for your partner, we've put together our top men's grooming products for your wedding day. Today is National Beard Day so we thought it was a good day to celebrate all those beards out there! If you have a beard or not these products will help to get you looking tip-top for the big day and beyond…
(This post contains affiliate links)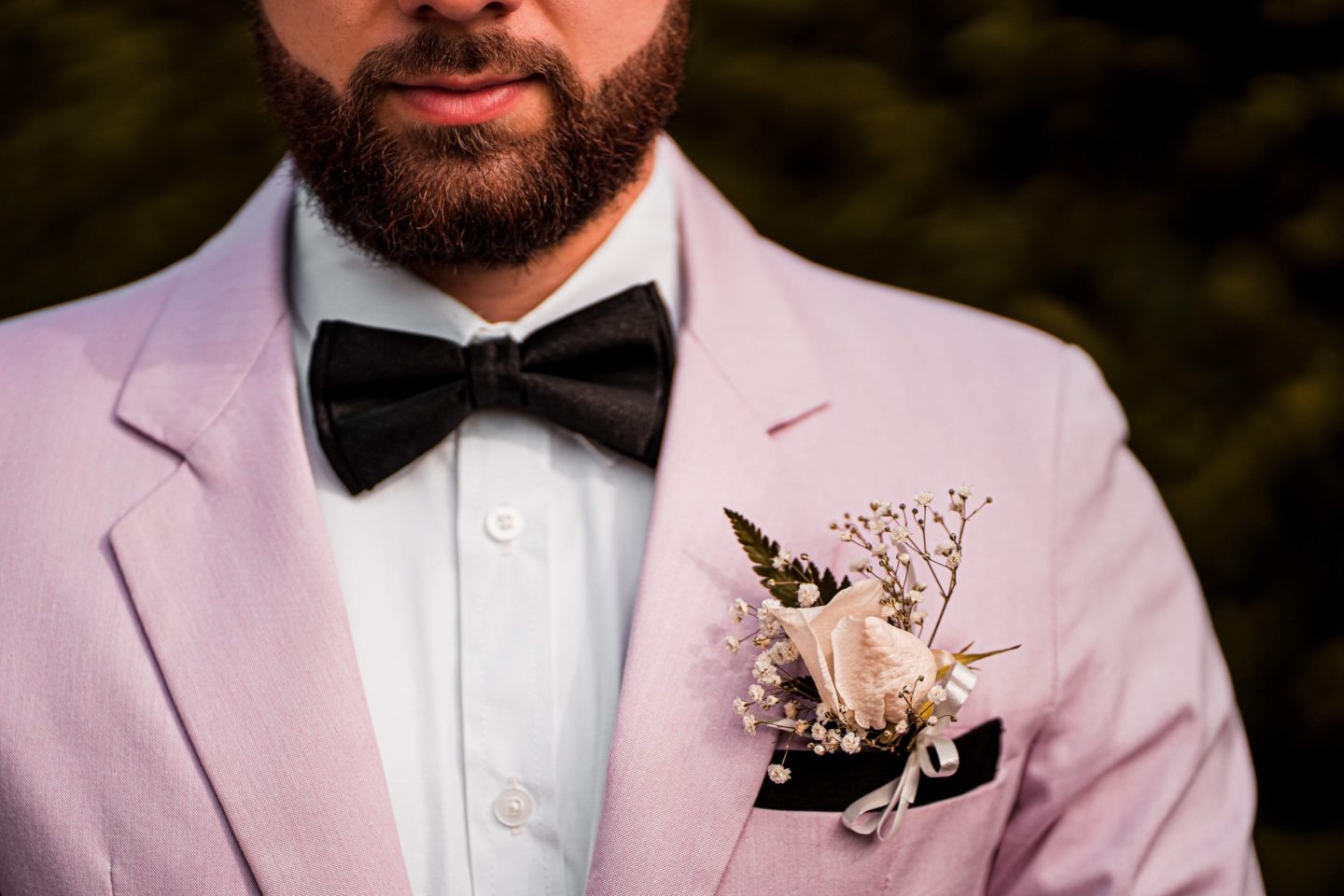 Men's Grooming Vegan Gift Set
A good all-rounder when it comes to men's grooming products, this set is super stylish and it's eco-friendly too! Perfect sustainable grooming that includes Vegan Soap Aphrodite & Ares, Organic Cotton Muslin, Vegan Solid Shampoo Bar, Lava Pumice Stone, Jute Mitten, and a Vegan Candle hand-poured. It also comes in a tin too which means you have a handy place to keep it all and it can be reused!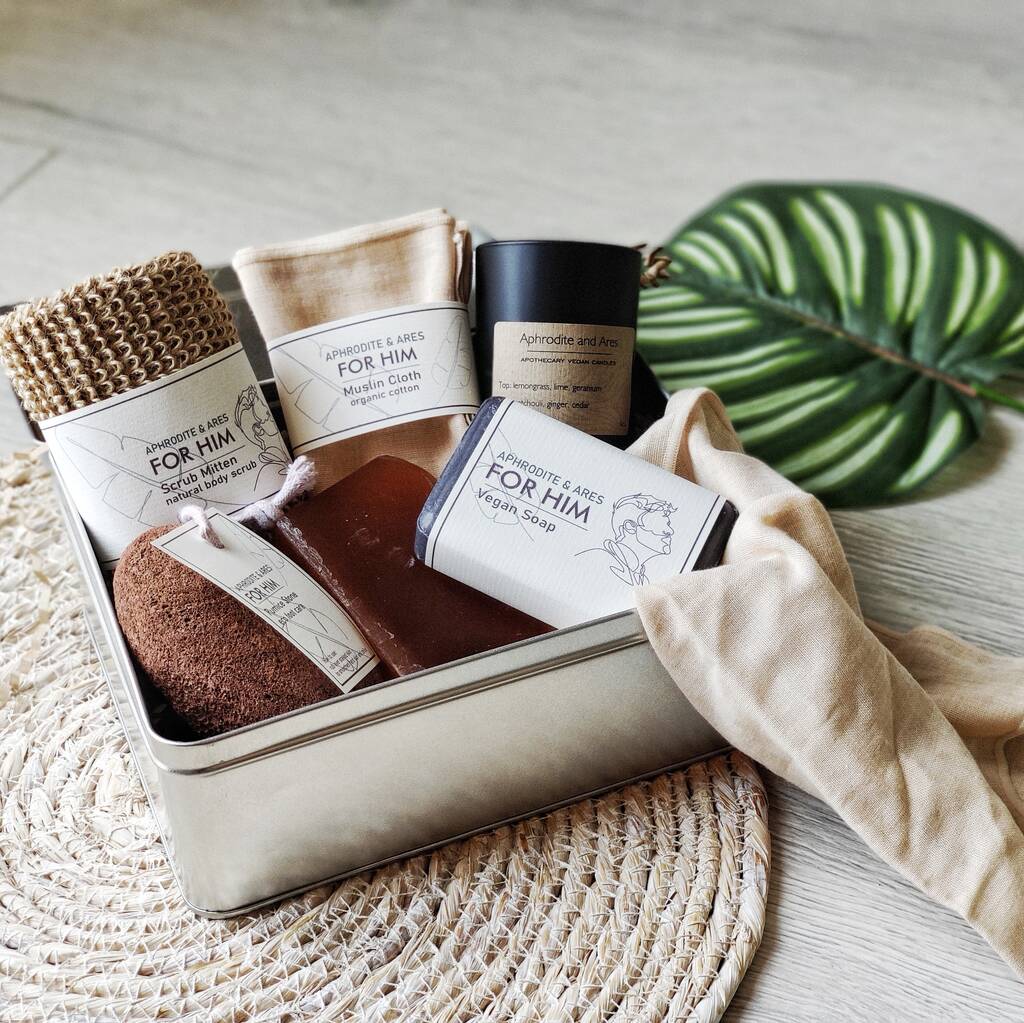 GET IT HERE >> Men's Vegan Gift Set
Organic Beard Grooming Kit
One for the bearded guys out there! This vintage style organic beard grooming kit will keep your beard tame in style it contains a Jade Sandalwood Comb, 100% Boar Bristle Brush, Barber Grade Trimming Scissors, Cold-Pressed Organic Beard Oil, Organic Beard Balm and Canvas Travel Pouch, perfect for on the move!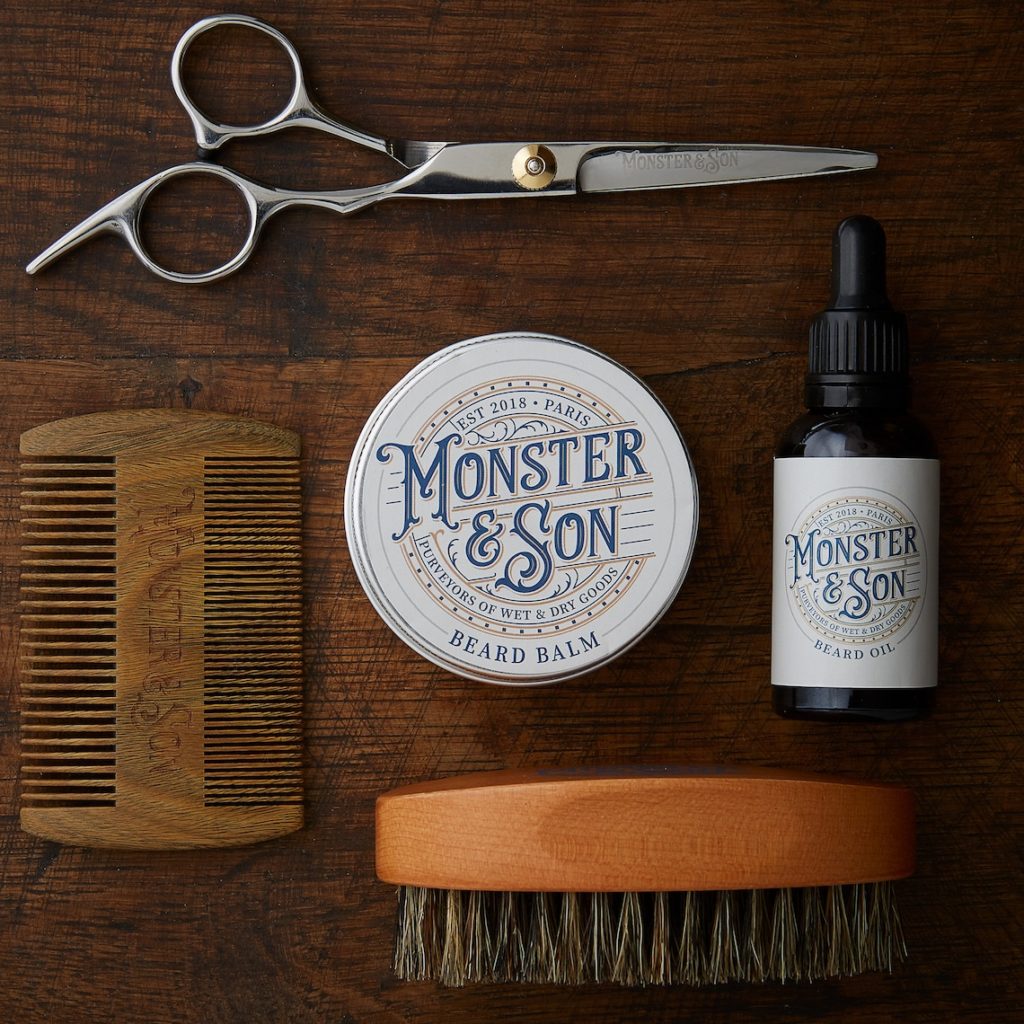 GET IT HERE >> Organic Beard Grooming Kit
Men's Custom Self Care Relaxation Gift Set
Make sure you look your best on your wedding day with this men's grooming product gift set. You can create your own combination depending on your needs and skincare routine. Pick 2-4 products of their new male-formulated grooming/relaxation products and pamper yourself! It all comes in 100% plastic-free packaging too!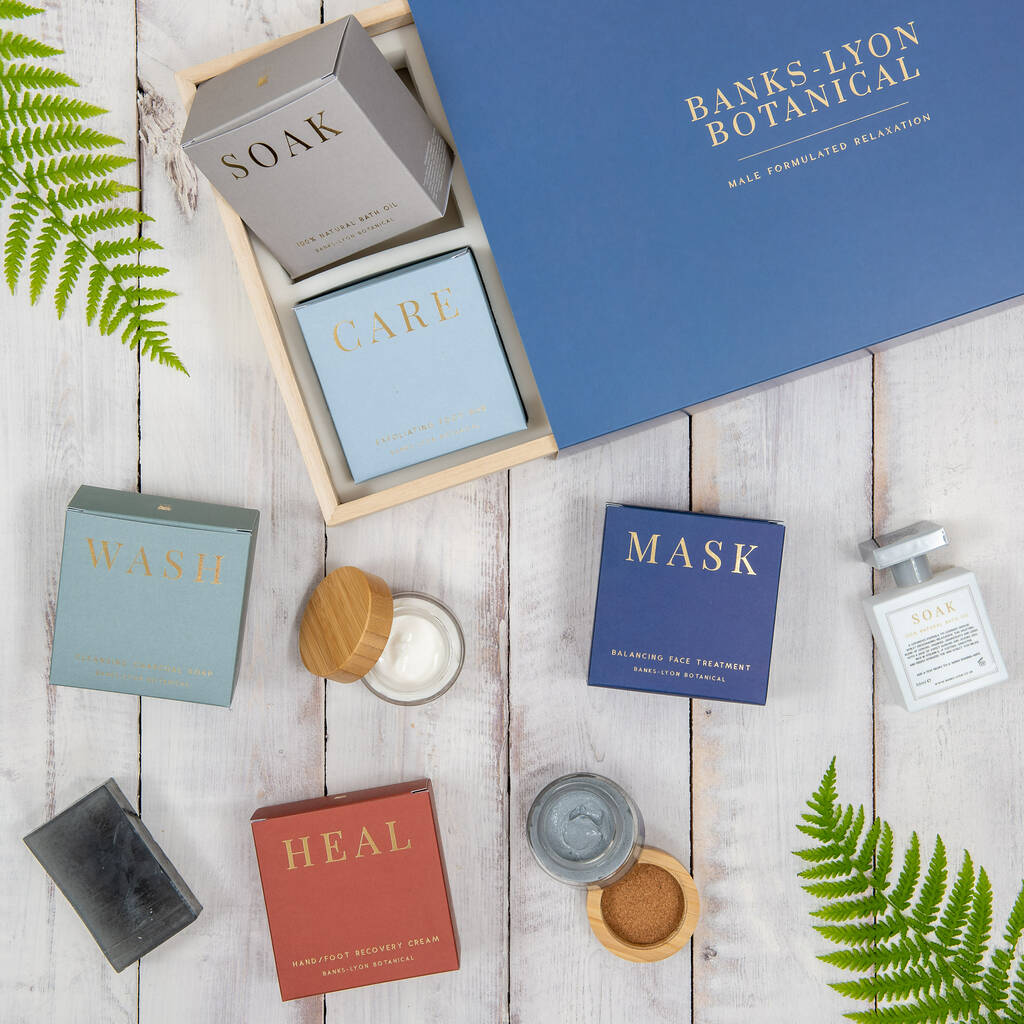 GET IT HERE >> Men's Custom Self Care Kit
The Beard and The Wonderful Premium Gift Set
A company specialising in beard and moustache products, this is the perfect pamper gifts set containing Moustache Wax, Beard Balm, Beard Oil, and Ox-Horn mini comb, in a cute gift tin! It's compact and full of amazing products to help maintain your beard or get your beard wedding ready!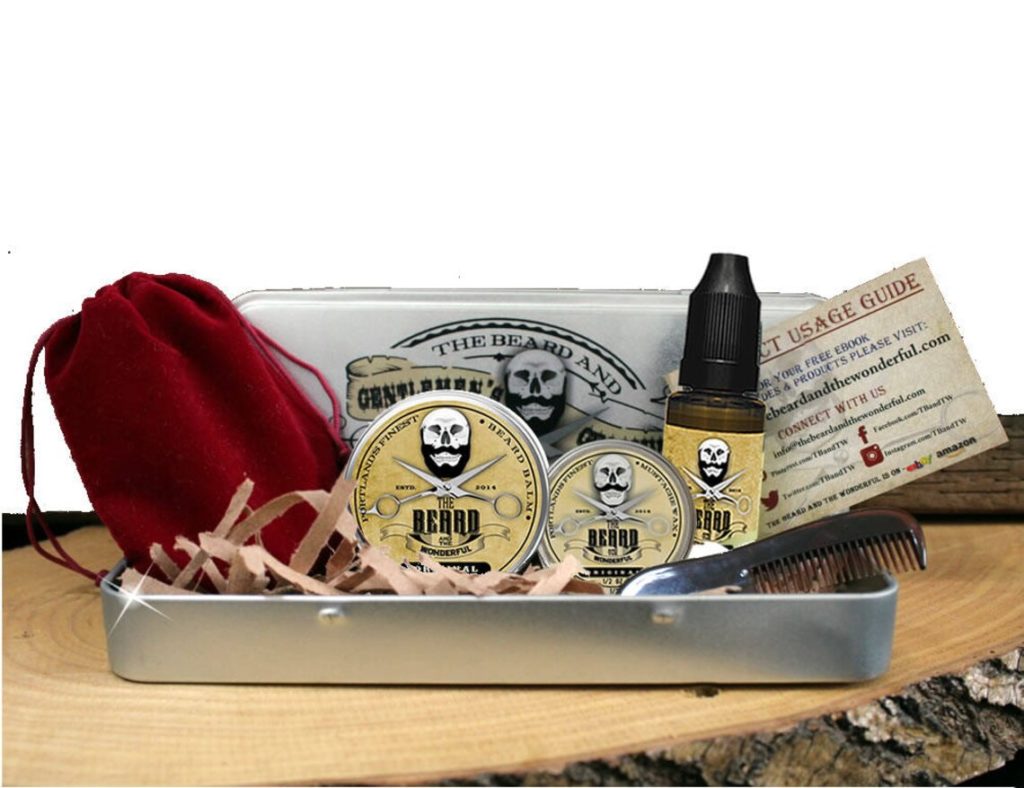 GET IT HERE >> The Beard and the Wonderful Premium Gift Set
Wedding Grooming Bag
Okay, so this one's not a men's grooming product but we couldn't resist! We love this stylish wedding grooming bag, the perfect gift for your partner!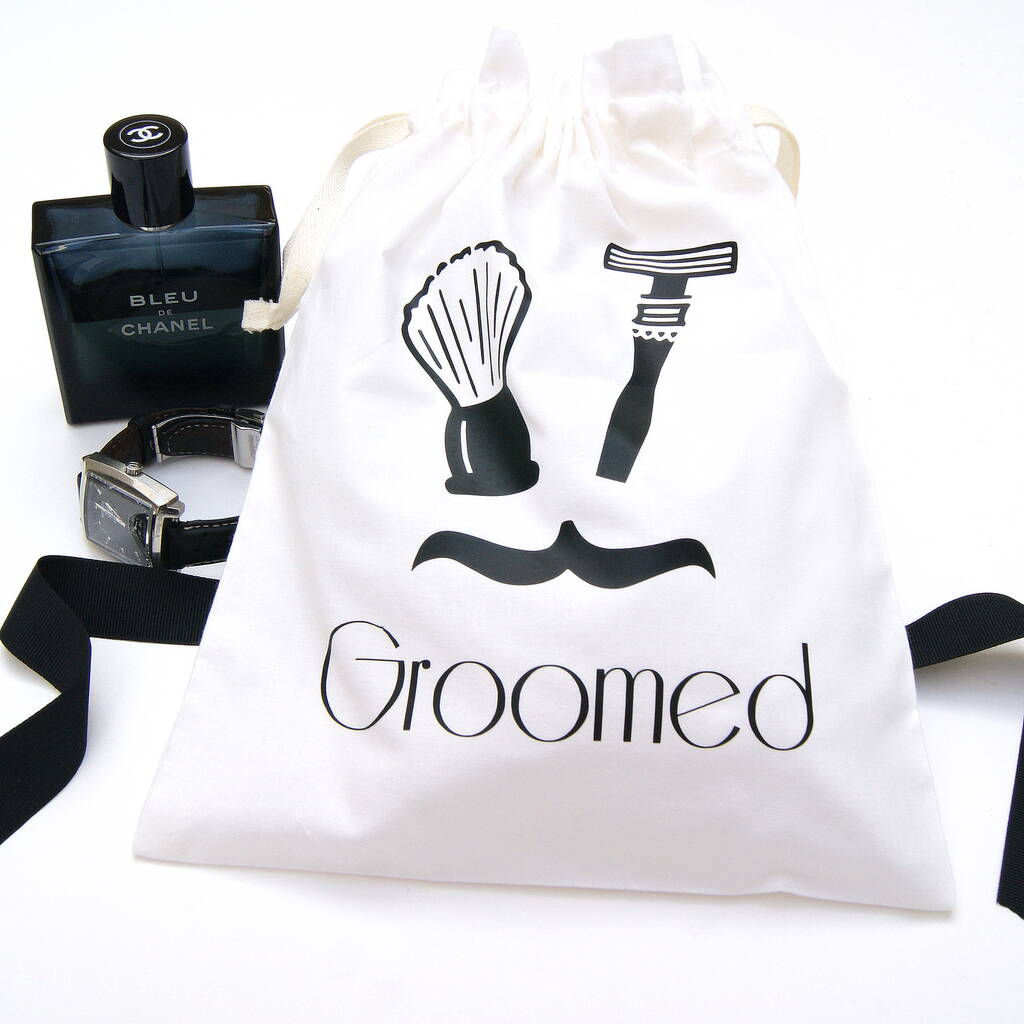 GET IT HERE >> Men's Grooming Wedding Bag
IF YOU LOVED THESE MEN'S GROOMING PRODUCTS PIN THEM TO YOUR PINTEREST BOARD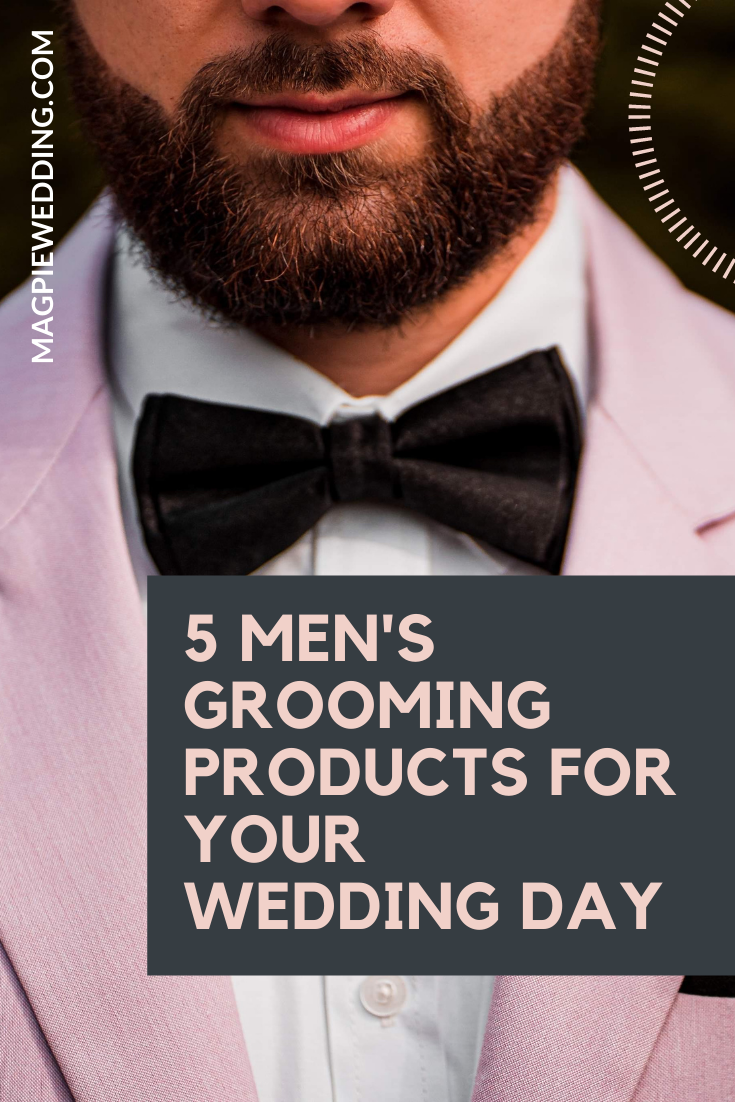 Love these men's grooming products? You may also like;
5 Groom Gifts From The Stag Do To The Wedding Day
Vintage style menswear for your groom and groomsmen
7 Modern Father of the Bride or Groom Gift Ideas For Your Wedding Day