As the name indicates, short-form videos deliver a rapid watching experience, typically lasting no longer than 60 seconds. In our previous article, we explained the benefits of short-form video content, including high engagement rates, a presence on some of the fastest growing apps, how easy they are to make, and that they show an authentic and spontaneous side of your brand.
We've also explained some of the best platforms for short-form video content, such as TikTok, YouTube, Instagram, and Pinterest. So now, let's hone in on the types of short-form videos you should be creating.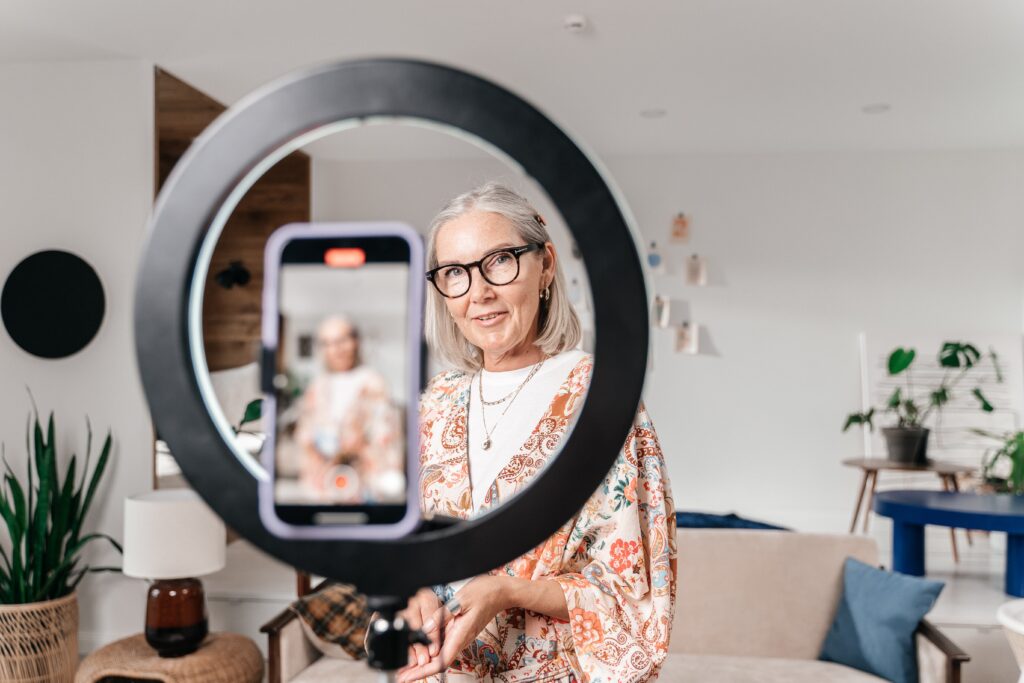 EDUCATIONAL CONTENT
'How-to' videos work incredibly well in short-form. After all, when we need to know how to do something, we want to get straight to the point. We don't want to sit through five minutes of an introduction on YouTube, which ultimately results in frustration as we try to skip to the relevant part.
Instead, a snappy video that focuses purely on the task at hand is ideal. This is why educational content is the perfect fit for short-form videos. These videos also have great shareability, becoming the go-to resource whenever someone needs to discover how to quickly do something.
IDEAS >> How to plan a wedding, how to choose your wedding cake, how to have a vegan wedding, tips for writing vows, what not to do when choosing your playlists
INSPIRATIONAL CONTENT
Video content that inspires the audience can be highly powerful. There are a number of ways you can do this in short form. If you run a wedding beauty business, for example, you can do Q&As, share makeup looks, showcase your daily beauty routine, or do a before and after journal.
The key is to focus on one message that will inspire your audience to take action. Rather than simply explaining why this is vital, show why it is!
IDEAS >> Latest trends, real weddings, styled shoots, you creating your products.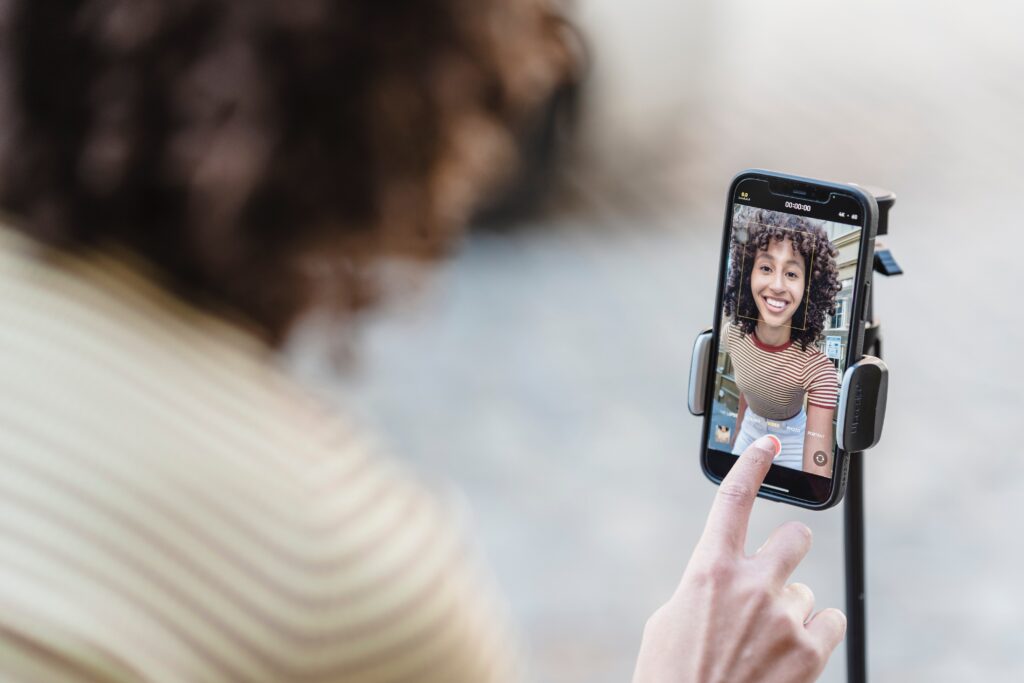 ENTERTAINING CONTENT
Of course, we cannot talk about short-form video content without mentioning entertaining videos. It's estimated that people spend an average of 147 minutes on social media per day. A lot of this time is spent scrolling through news feeds and watching videos. We'll stop and watch a video in full if it's funny and captures attention. What's more, if something makes us laugh, we're much more likely to share it with our followers too, which increases your chance of going viral.
Put yourself in the viewer's shoes. What would you find entertaining? What would make you watch a video and share it with your friends?
IDEAS >> Fun ways of showing what you do (or don't do), bloopers, lip sync over trending voice audio to make your point.
PERSONAL CONTENT
Finally, short-form videos provide you with another way of connecting with your audience, so make the most of it by creating personal content!
One of the benefits of this type of video content is that it is often spontaneous, which very much has a genuine and human feel. This is something that you can use to your advantage by creating personal content, from opinion videos to behind-the-scenes footage. Interview-style videos and vlogs also work incredibly well here.
IDEAS >> Share your story, show early work vs today's work, share the joy after a wedding you've worked at.
UNLOCK HUGE BUSINESS POTENTIAL WITH SHORT-FORM VIDEOS
The four types of videos we mentioned above work incredibly well in short-form. They show a personal, human side of your business while having high shareability.
Want help creating your own short-form video strategy? Here's how we can help:
IF YOU FOUND THIS USEFUL THEN WHY NOT PIN IT?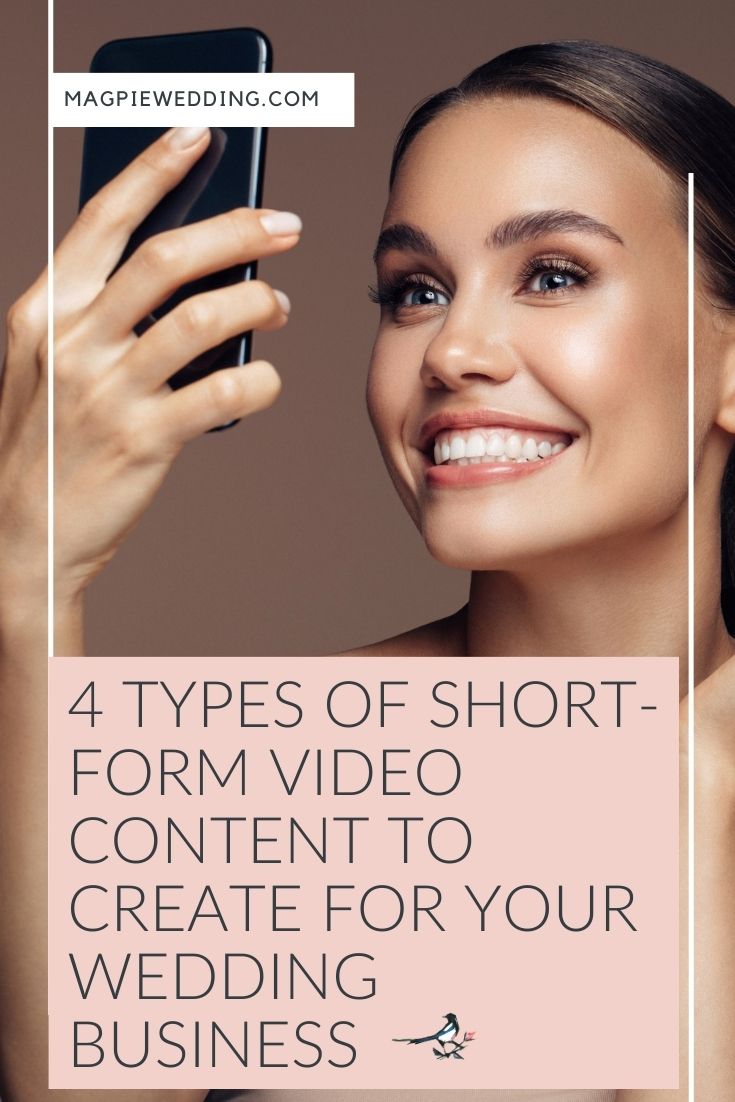 video