Your dearest friends and family are gathering together for one special day. You'll be wearing an outfit you feel a million dollars in, and before too long, you'll be exchanging vows with the person who's about to become your husband or wife for the rest of your life. It's a big deal! However, the importance of a wedding day is reflected in the fact that people are now spending an average of £21,000 on the wedding of their dreams – the equivalent of a deposit on a house!
But what if your budget doesn't stretch so far? Well, you just need to do a bit of DIY when it comes to organising your nuptials. If you have a small budget, here's how you can make the most of it without skimping on the day of your dreams…
Get creative with your venue
Stately homes and all-in-one reception and ceremony venues cost a lot of money. But you could slash the cost of your venue by getting married outside of wedding season (wedding season is May to August), and save even more by getting married on a Friday rather than a Saturday. Consider quirkier venues such as civic gardens, restaurants, court houses and public gardens: if they're licensed to conduct weddings you could bag a bargain.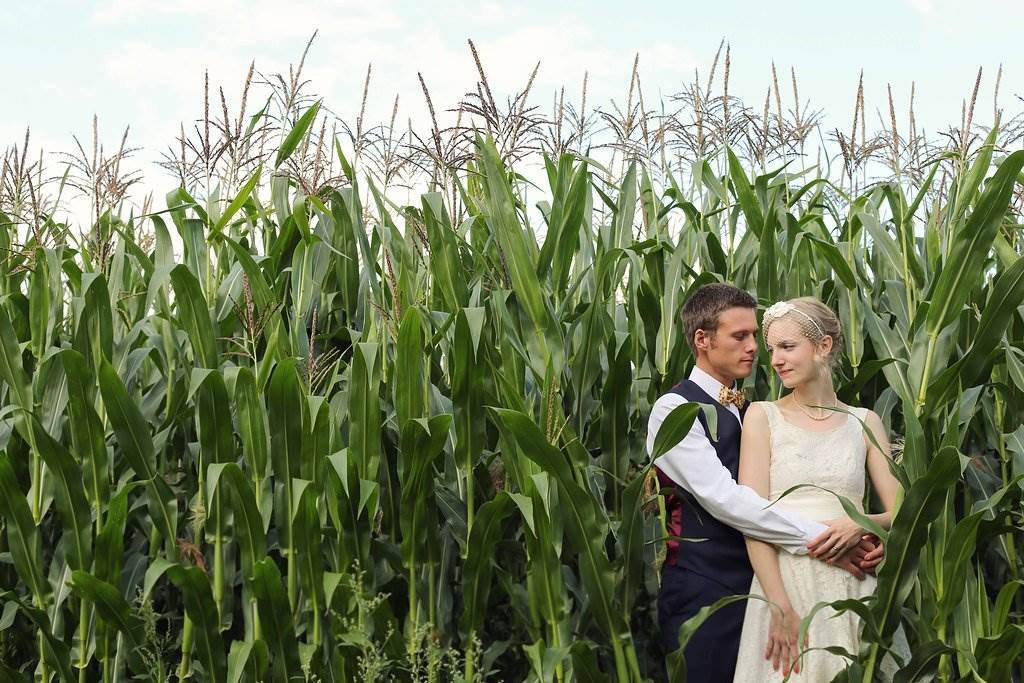 Make your own invitations and wedding programmes
Professional wedding invitations could cost £7.50 each. Cut the costs by writing your own invitations, or go digital and invite people via email or Facebook: it's not quite as romantic, but you'll save a small fortune on stationery, envelopes and stamps. Of course this isn't for everyone and there are some great stationery designers out there catering for all budgets.
Do the catering yourself, or ask friends and family
Food and drink is another super expensive part of throwing a wedding, so why not cut costs by doing some the catering yourself? Pass on paying hundreds of pounds for a three tier cake by asking your friends and family to take part in a 'Bake Off' competition – everyone can bring something of their own creation, which means you'll have plenty of cake to go around! You could also make buffet food ahead of time, or ask your nearest family members to be in charge of providing certain elements: sandwiches, salads, meat, bread and everything else can be assembled on the day in the gap between the ceremony and the reception.
Cut down the guest list
One of the most expensive elements of a wedding are the number of guests you need to accommodate and provide food and drink for. So, make the most of your small budget by cutting the guest list to the people you really want to be there – not the people you feel obliged to invite! Of course, you could invite more people if you're comfortable taking out a logbook loan or a wedding loan so that you have more cash to play with but just make sure you're able to repay whatever you borrow.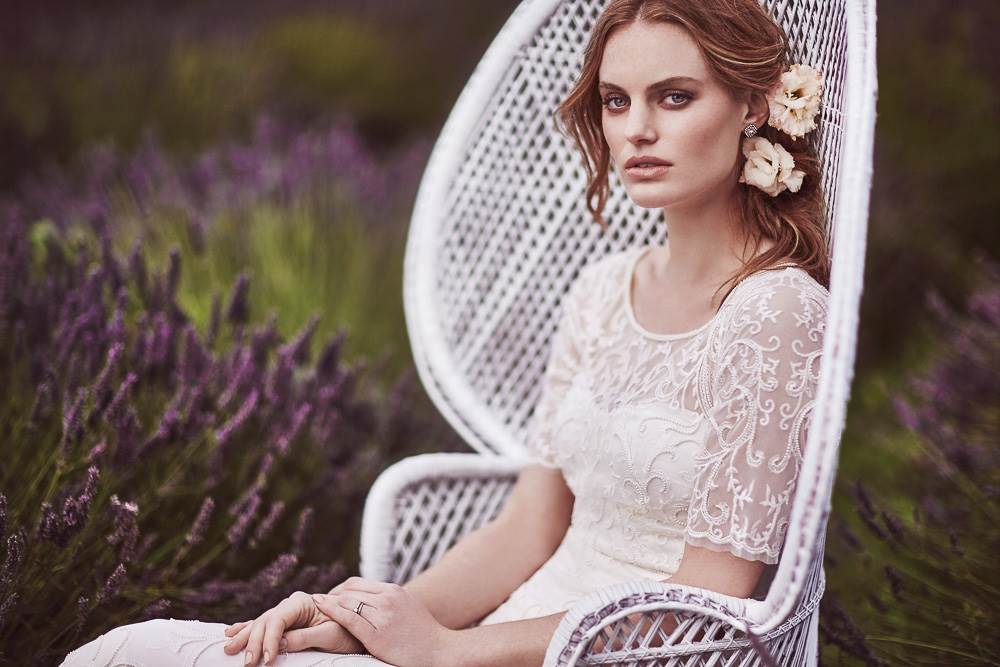 Monsoon bridal collection
Buy your outfits from the high street
If you're good at sewing, you can make your own outfits. But, even if you're not much use with a sewing machine, you could buy a wedding dress, suit and bridal party outfits from the high street and take them to a tailor to get them tweaked to fit you perfectly. Monsoon and ASOS have a range of bridal gowns for under £450, and stores like Next or Marks and Spencer will do a beautiful suit for a similar price.
So, as you can see, a wonderful wedding doesn't have to cost a fortune if you're up for a bit of DIY and creativity!
(This is a collaborated post with Naomi Webb – for more info check out our disclaimer)