We are excited to share news that involves two of our exhibitors: Frock and Soul and Belle and Bunty. Both were at last years Manchester event and have fabulous eye for design.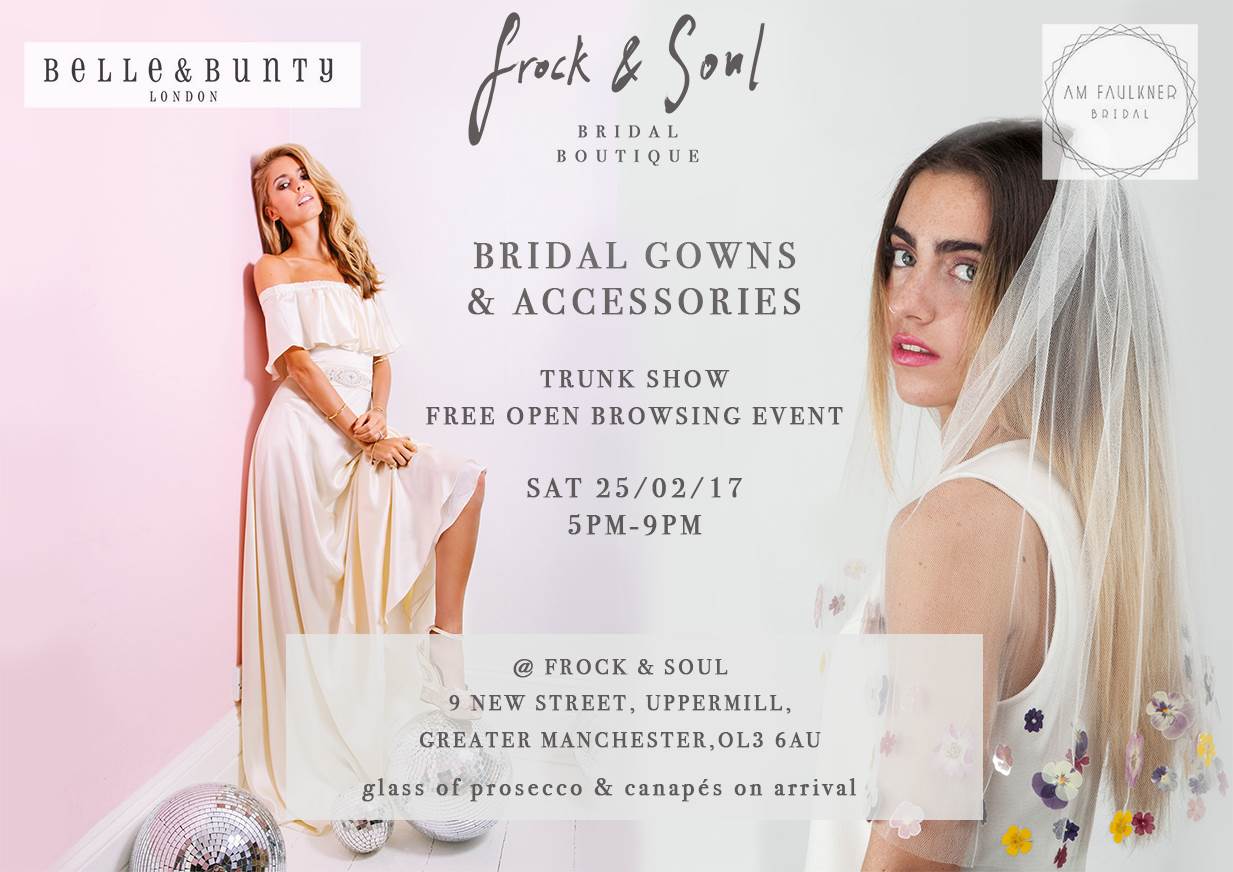 Frock & Soul is a newly opened boutique in the heart of Saddleworth in Greater Manchester. They offer a refreshing perspective on the experience of getting married and enable the carefree, modern bride to shop in a relaxing, Zen environment. They describe themselves as "a retreat for open-minded brides in an overcrowded bridal market, stocking a fashion-forward selection of the most bespoke and beautiful designers from across the globe."
They are holding a Trunk Show event this Saturday, 25th February, and is the perfect opportunity for brides in the North of England to come and browse cutting-edge collections by the London designers Belle & Bunty and AM-Faulkner at their leisure in an open event setting. These two exclusive collections will be available at Frock & Soul in public for one night only, and then for a further 1.5 weeks in an appointment only setting.
Their collections consistently keep to current fashion trends whilst remaining true to Frock & Soul's bohemian roots. Think delicate lace, romantic silk, contemporary boho-luxe silhouettes… with no frump or poof in sight! Our permanent collections include styles by designers Poppy Dover, Theia, Anais Anette and Felicity Cooper. These collections will also be available to view and try on at our Trunk Show event alongside the Belle & Bunty and AM-Faulkner pieces.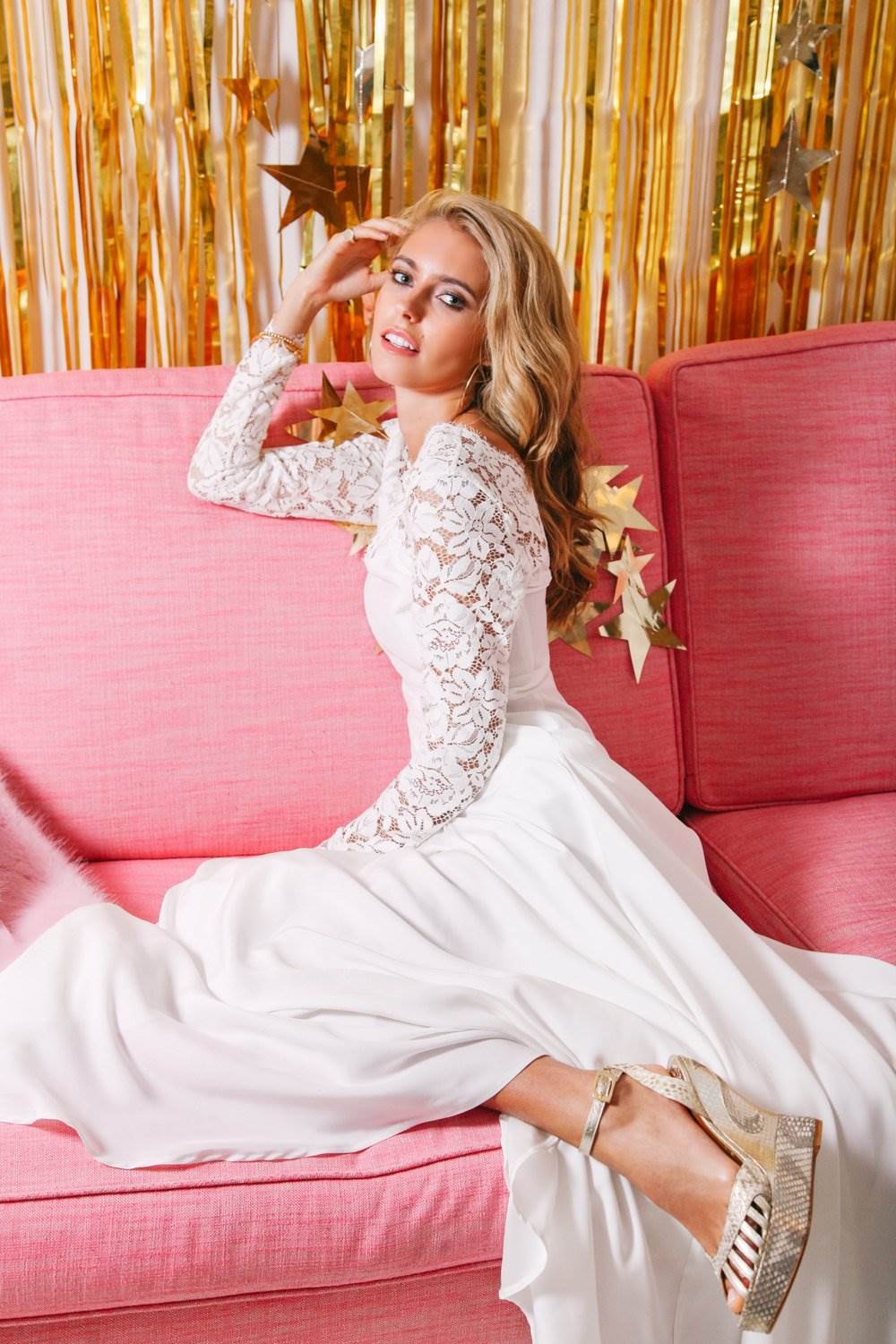 The event is free to attend and will take place at the Frock & Soul boutique at 9 New Street, Uppermill, Greater Manchester, OL3 6AU from 5pm-9pm on Saturday 25th Feb 2017. All welcome. Prosecco and Canapés on arrival.