There is no doubt that Marilyn Monroe was a true beauty, who had an effortless style that we can only dream of having today. When we think of her, we remember the iconic film images such as her white dress blowing up as she stood over the subway grate in the 1955 film The Seven Year Itch or her cerise pink wiggle dress which she wore while singing "Diamonds are a girl's best friend" in the 1953 film Gentlemen Prefer Blondes. But when we stop and reminisce, how many of us remember her wedding photos?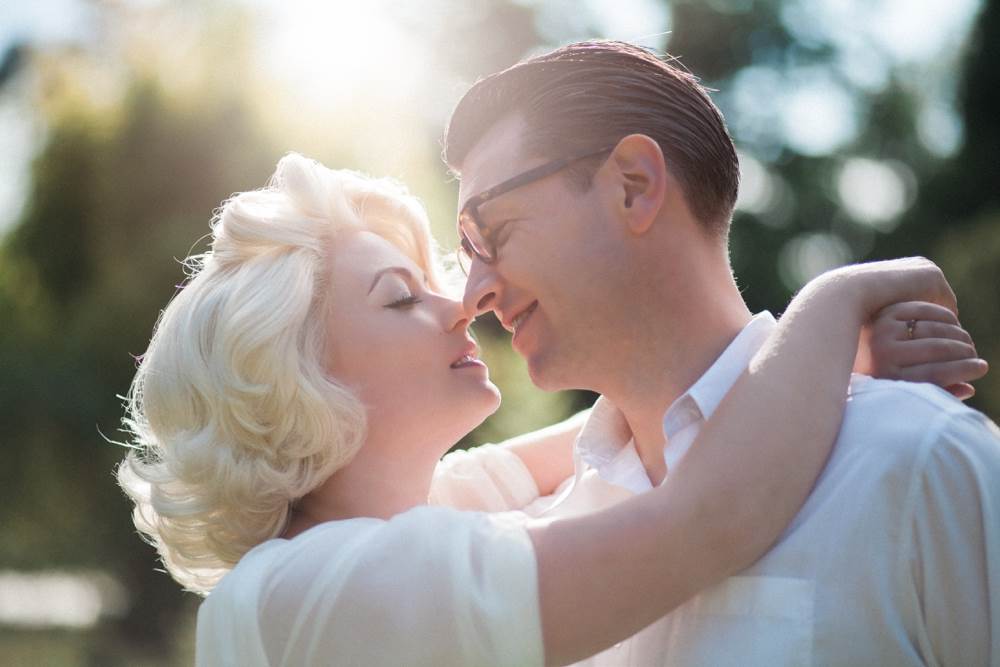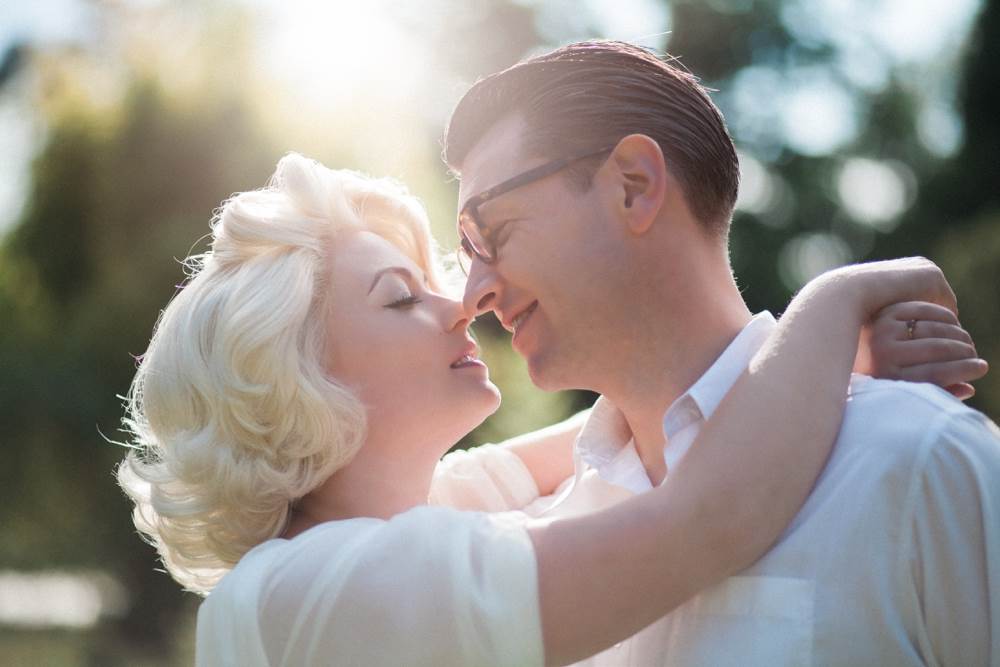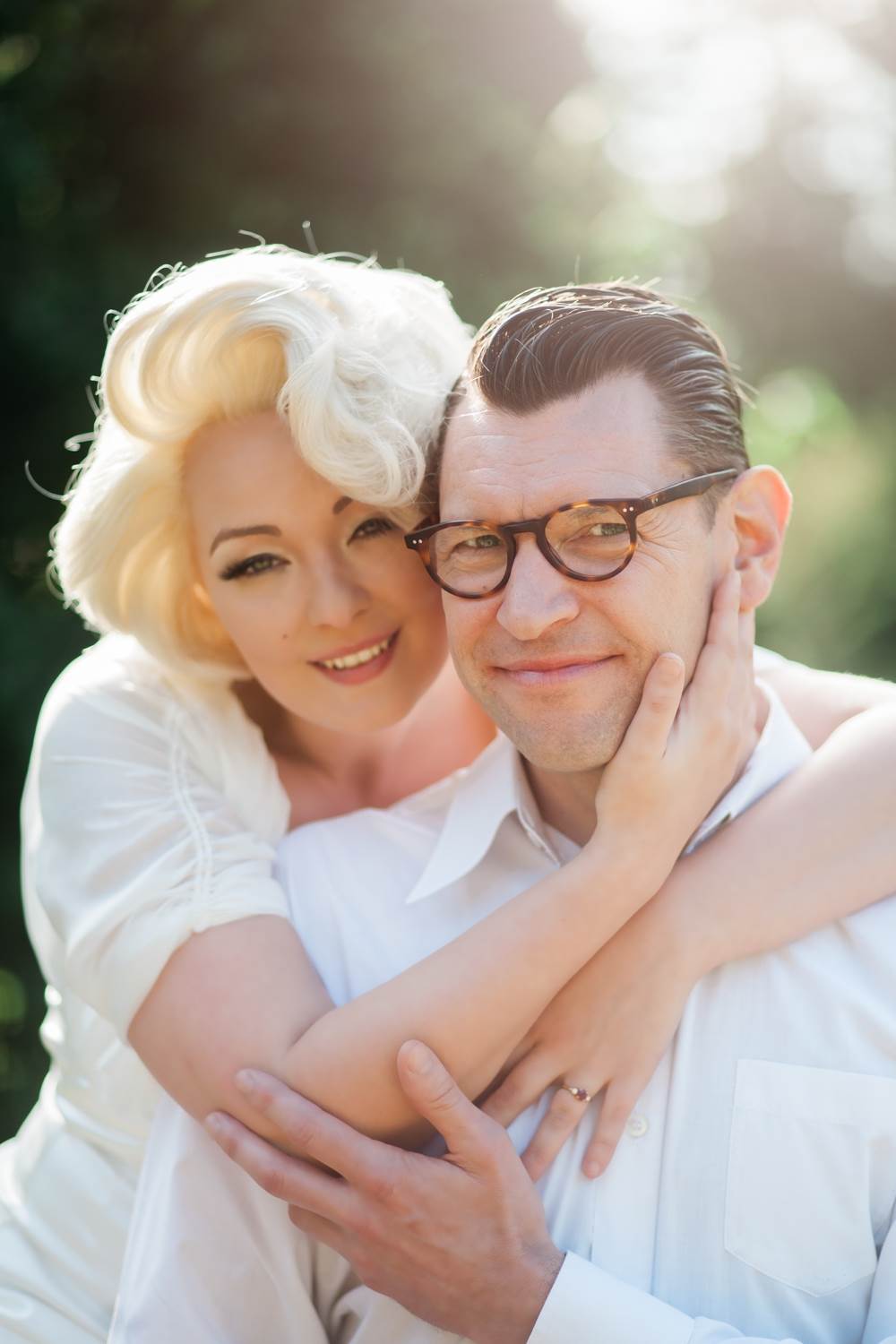 Marilyn married three times but it is her wedding to Arthur Miller in 1956 that we are reminded of here today. Claire Macintyre has re-captured the photographs shot back then by the original photographer Milton Greene, and created something that is both beautiful yet tinged with sadness due to her fragility and that we lost her way too soon. It is also something that without doubt reminds us that the wedding style of the 1950s is elegant, flattering and one that is very popular today.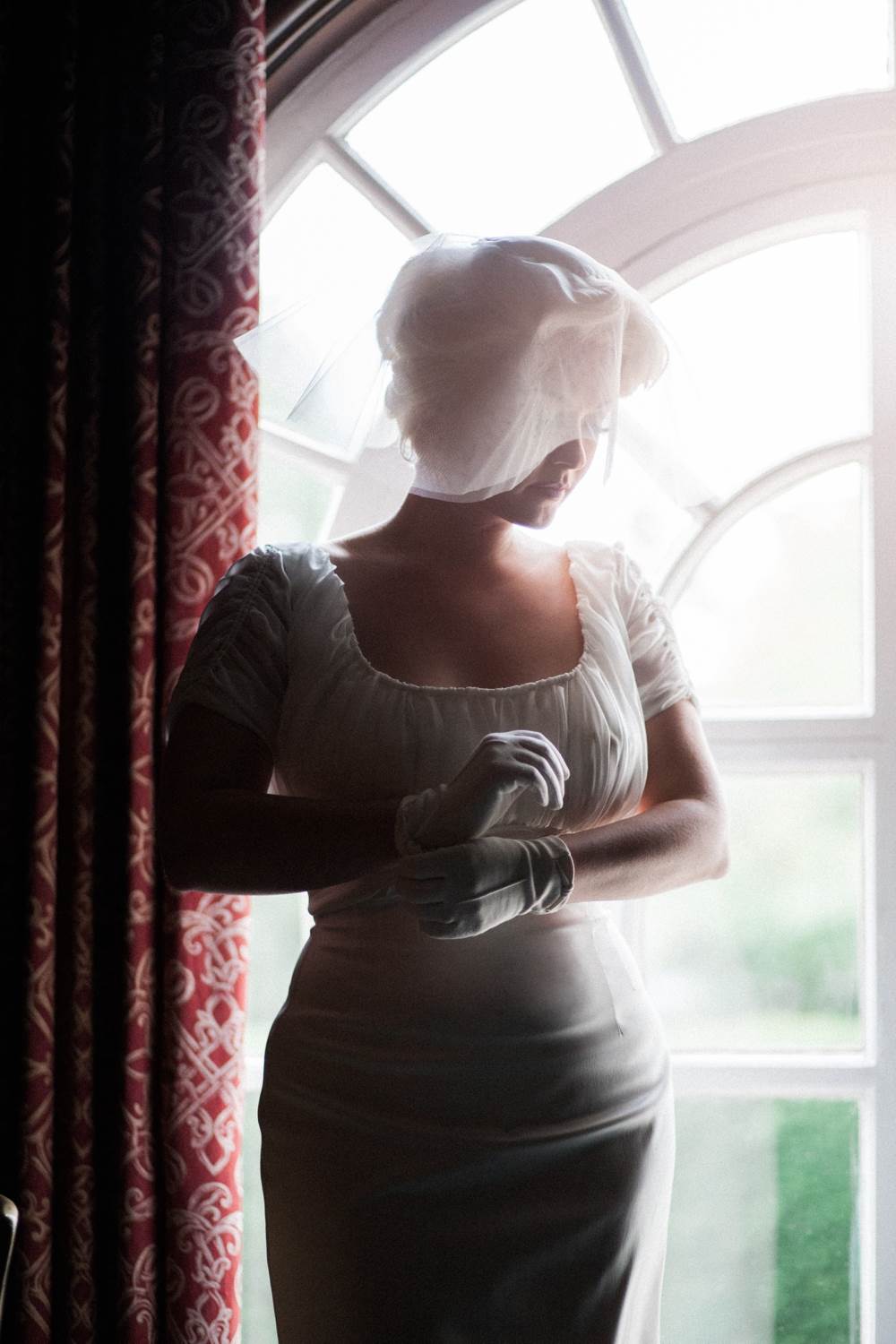 Claire, the photographer, describes the shoot as a "dream that in reality, should not have happened. Many times, people have asked me, "If you could shoot one wedding, who's would it be?" My answer is always, Marilyn Monroe's."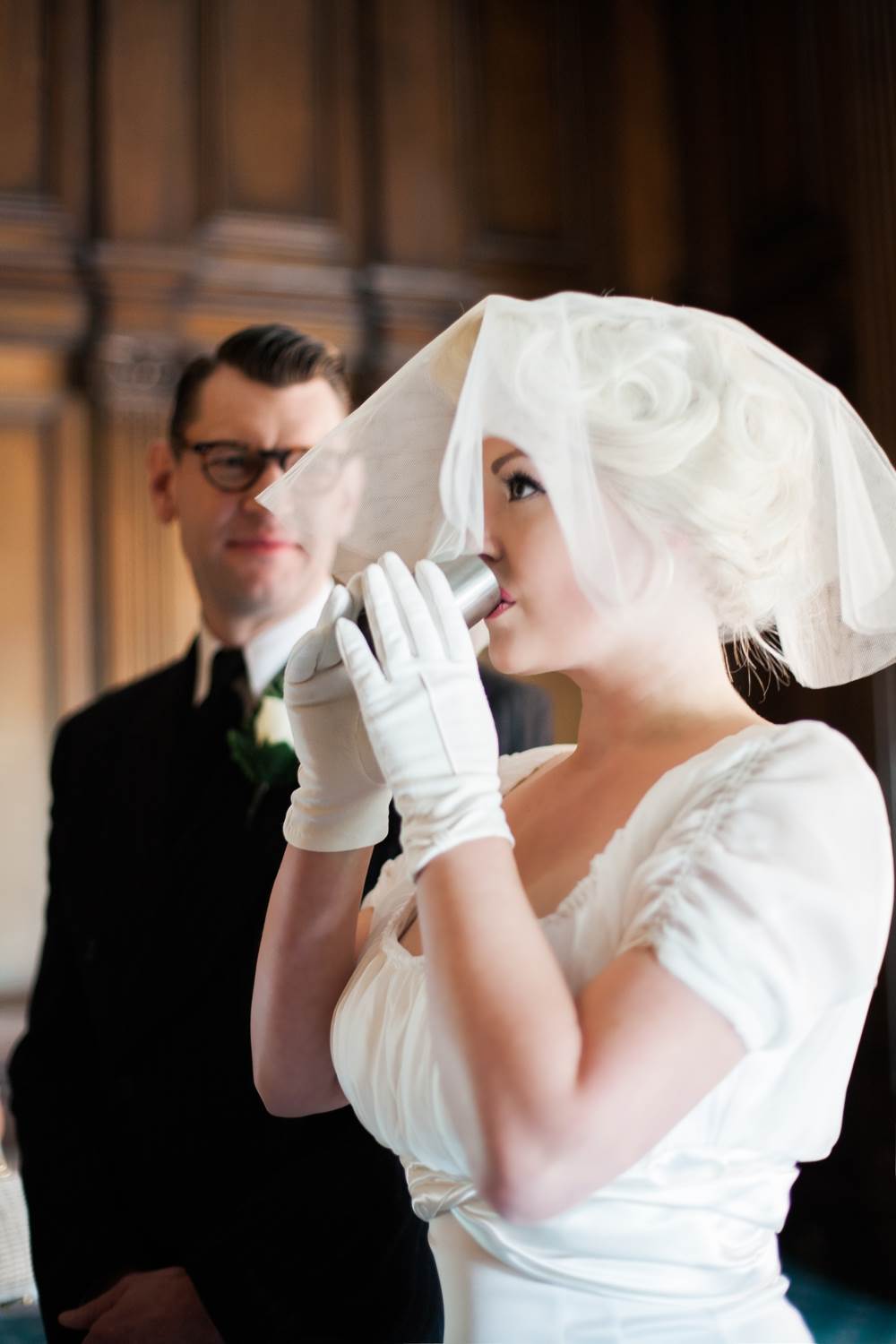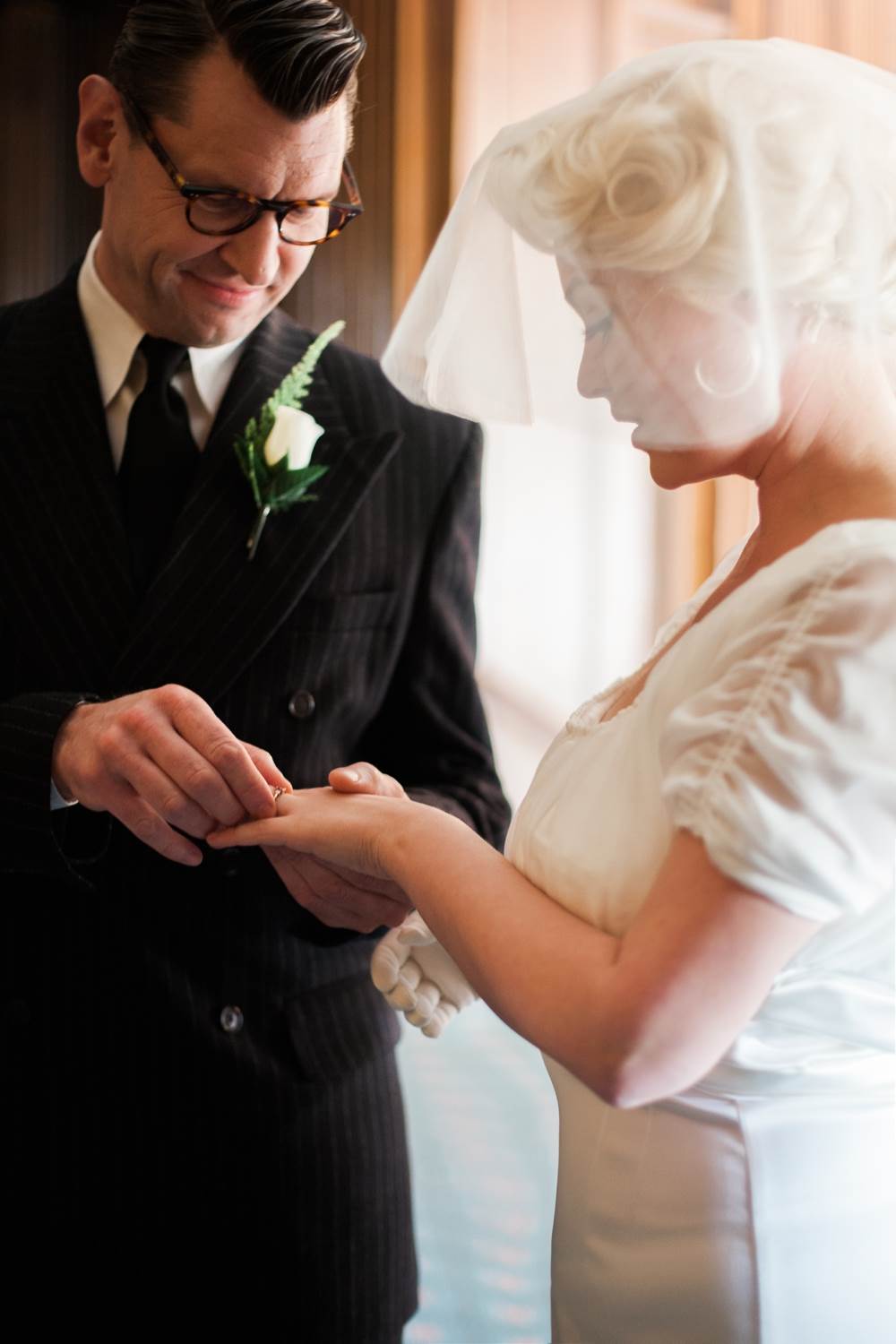 "When I met the phenomenal Laura Nixon, one of the best working Marilyn Monroe tribute artists in the world, I knew instantly that I could make my dream wedding come true. Laura not only looks strikingly like Marilyn when she is costume, but she emanates her aura and personality and she is able to portray both her sexuality and fragility, and this was always going to be very important to me, in my quest to find, Marilyn."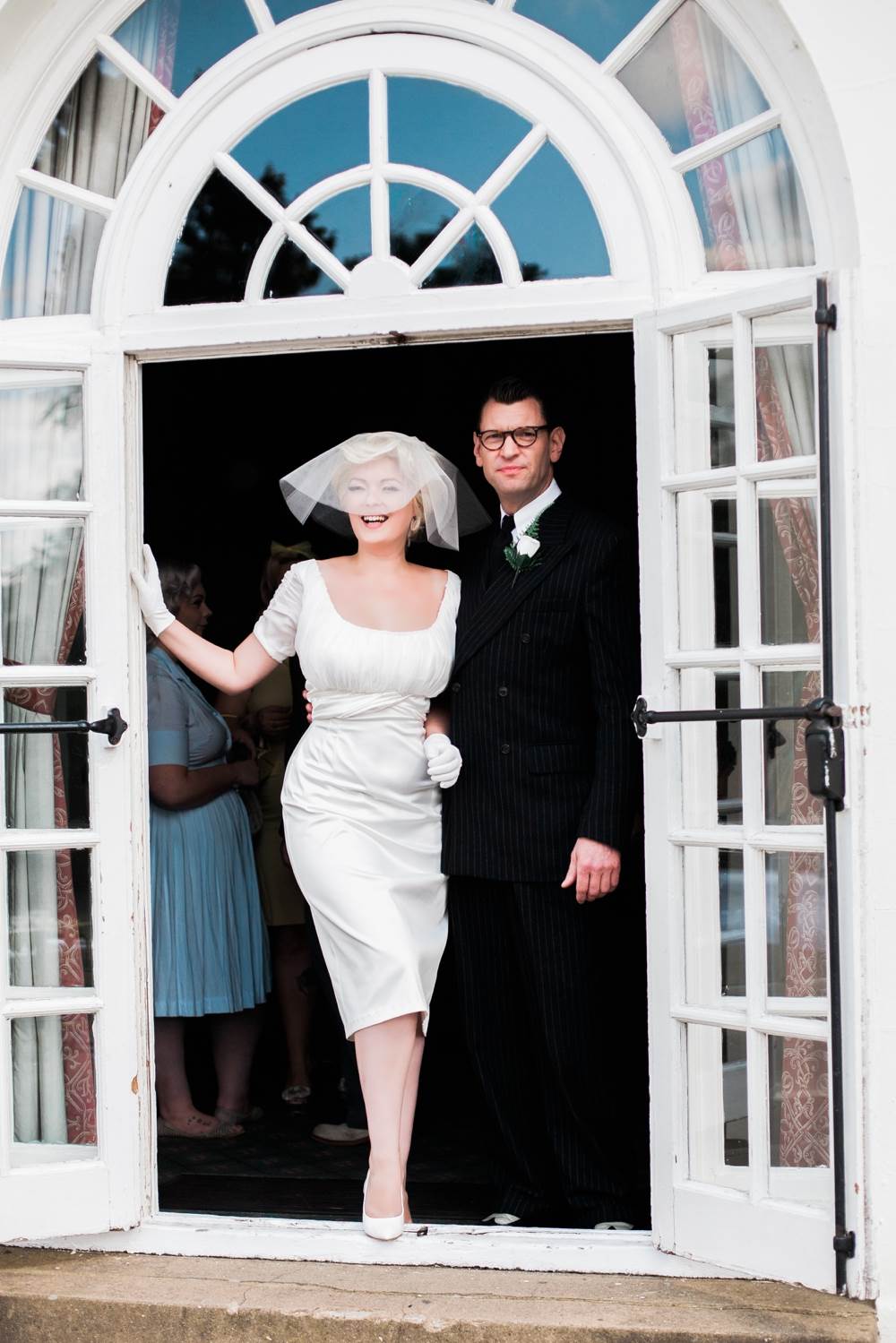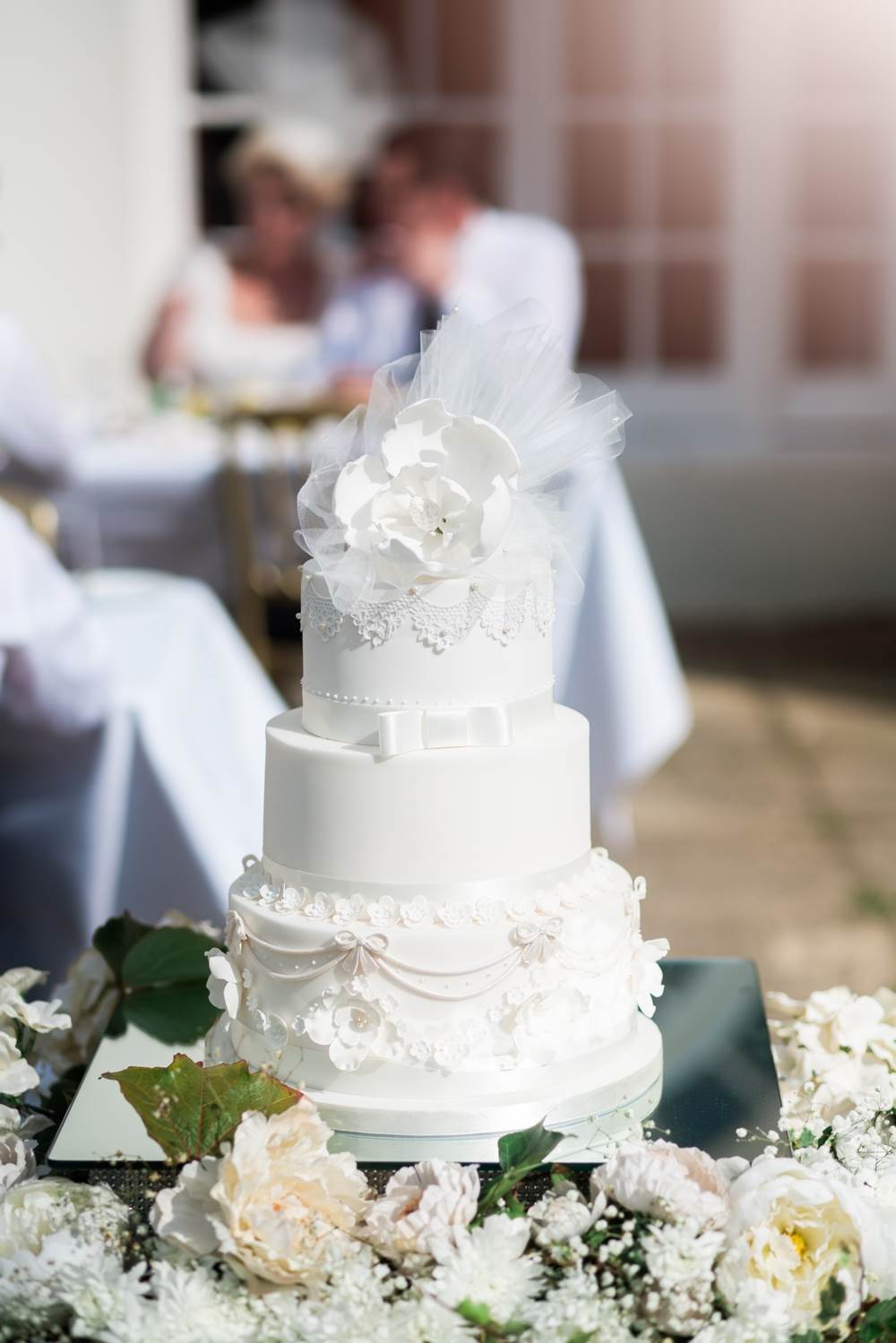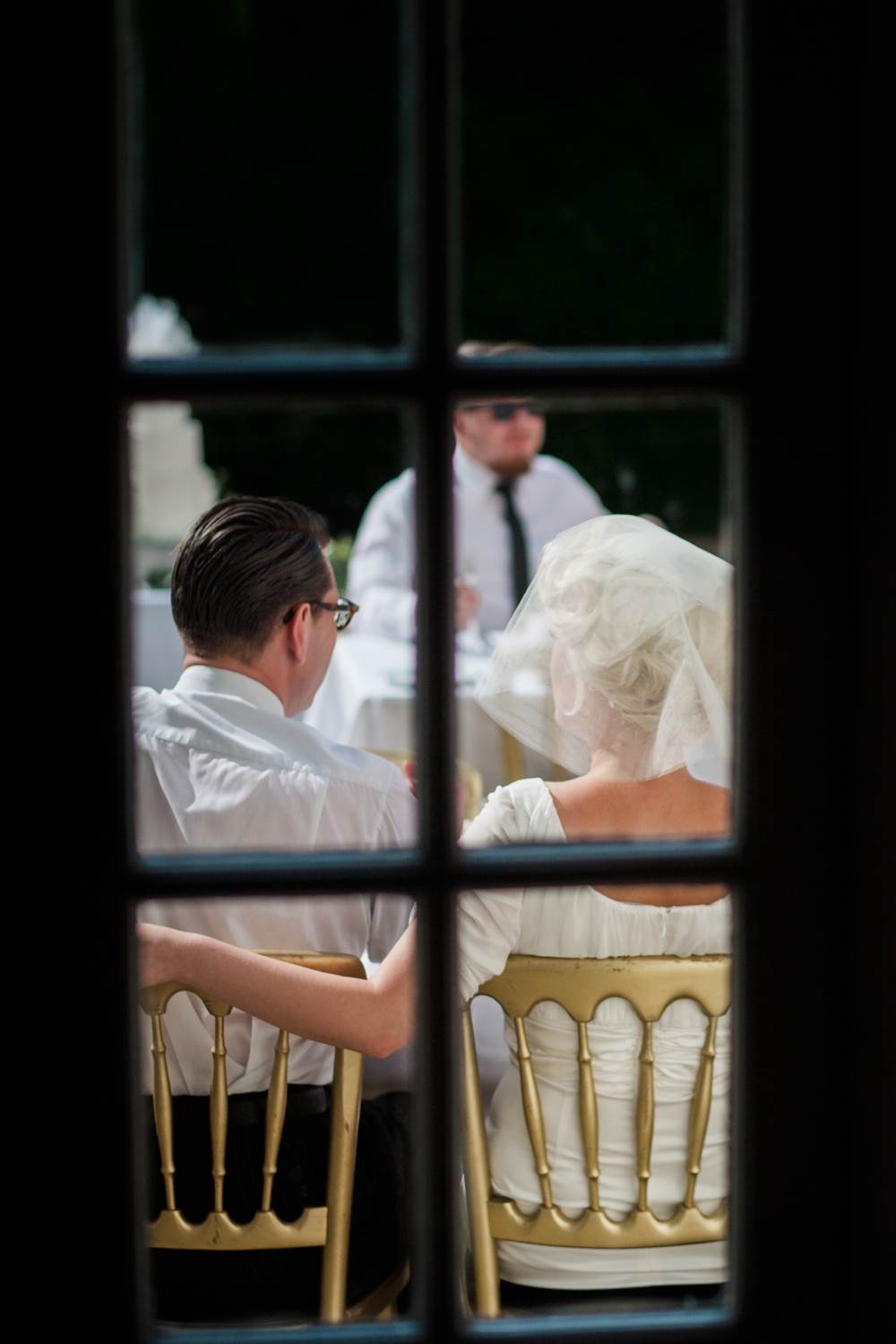 "So Team Marilyn's Wedding assembled! We headed off to Pinewood Studios to shoot the wedding and to feel in some small way connected to her, and we camped out at Heatherden Hall, a place Marilyn actually frequented while shooting The Prince and The Showgirl, and the original heart of Pinewood Studios and a superb wedding venue, and came up with this -tribute and re-enactment of Marilyn Monroe & Arthur Miller's Wedding."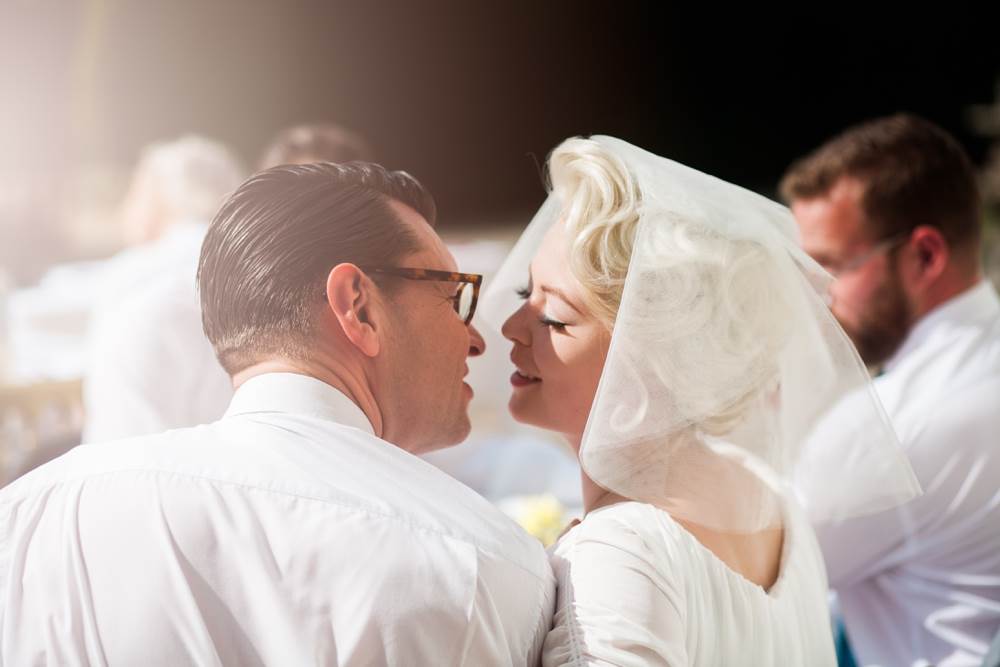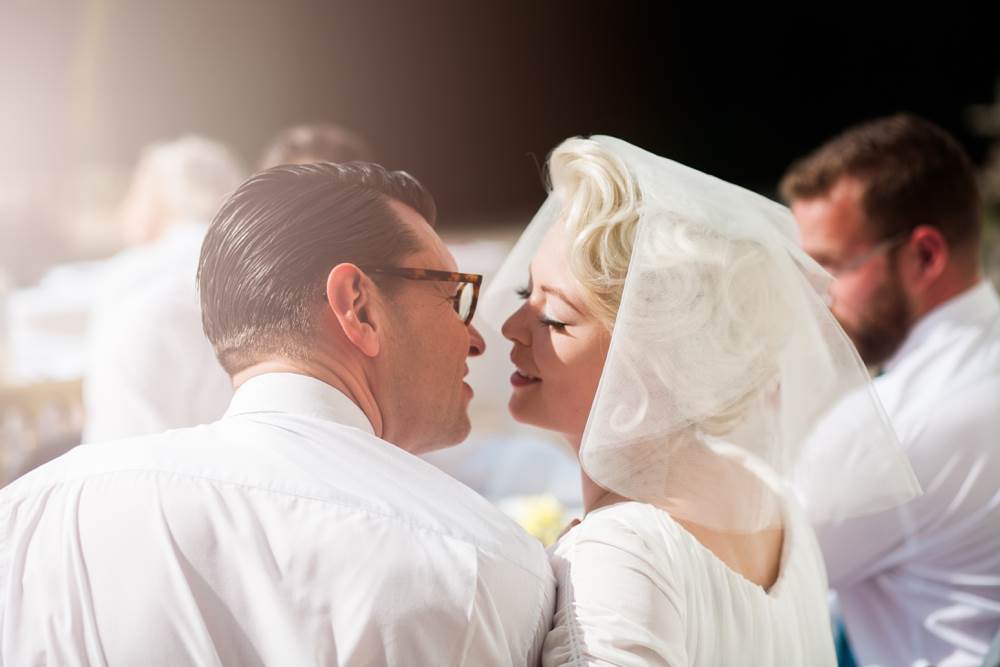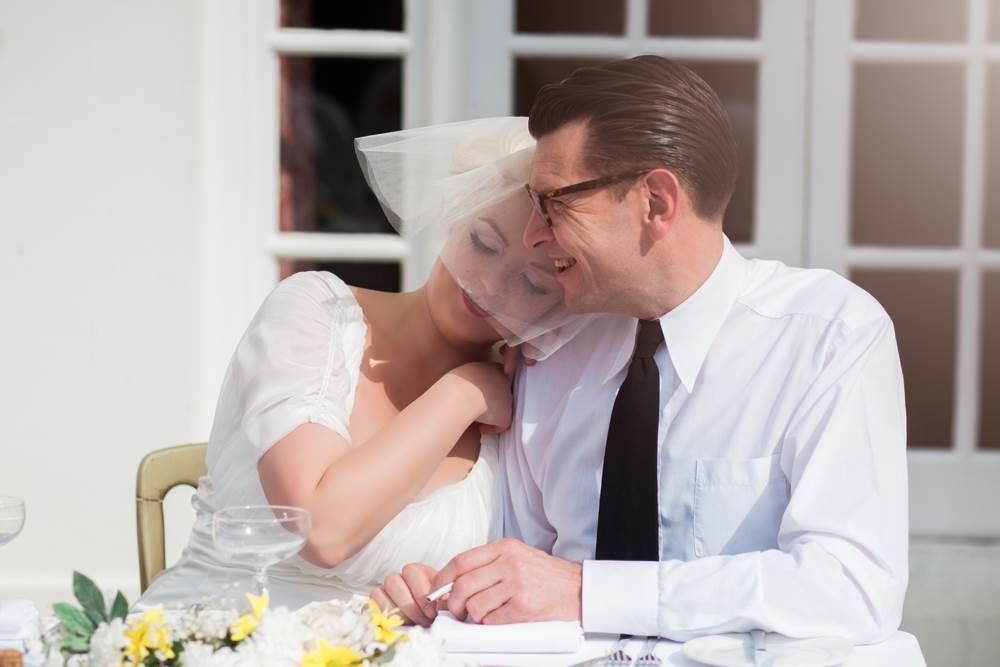 Grab yourself a cuppa and enjoy the rest of the shoot.
We featured this shoot in this month's Vintage Life magazine.
Credits:
CONCEPT & PHOTOGRAPHY: Claire Macintyre
MARILYN MONROE: Laura Nixon
ARTHUR MILLER: Stuart Emmerton
VENUE: Heatherden Hall at Pinewood Studios
HAIR & MAKEUP: The Vanity Box
MARILYN'S DRESS: Lisa Sheridan Frocks
ARTHUR'S CLOTHING: Chester Cordite
MARILYN'S CAKE: Just Because Cakes
MARILYN'S VEIL: McFayden Millinery