Today's shoot is really special on many levels. Firstly, it has been shot in an upcycled greenhouse, to be featured on Reloved Magazine (who I write for). But more than that, it features stunning autumnal wedding flowers designed by the owner of said greenhouse; Grace from Young Blooms.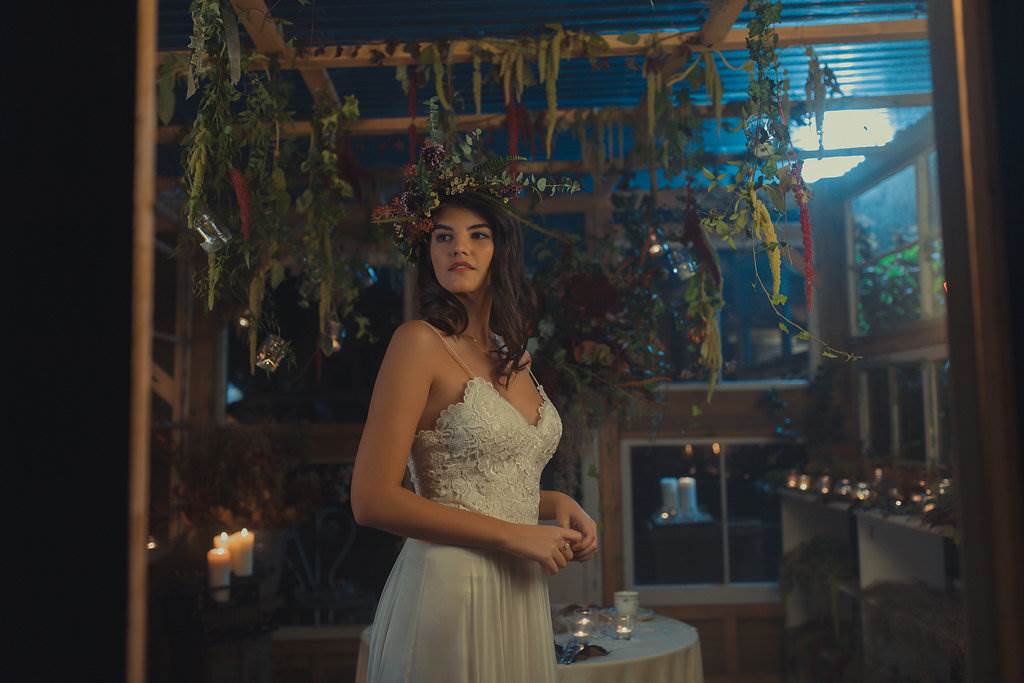 Grace grows her own flowers as part of her business Not So Secret Garden, giving her full creative control of materials (the flowers) she wants to use as well as being more ethical.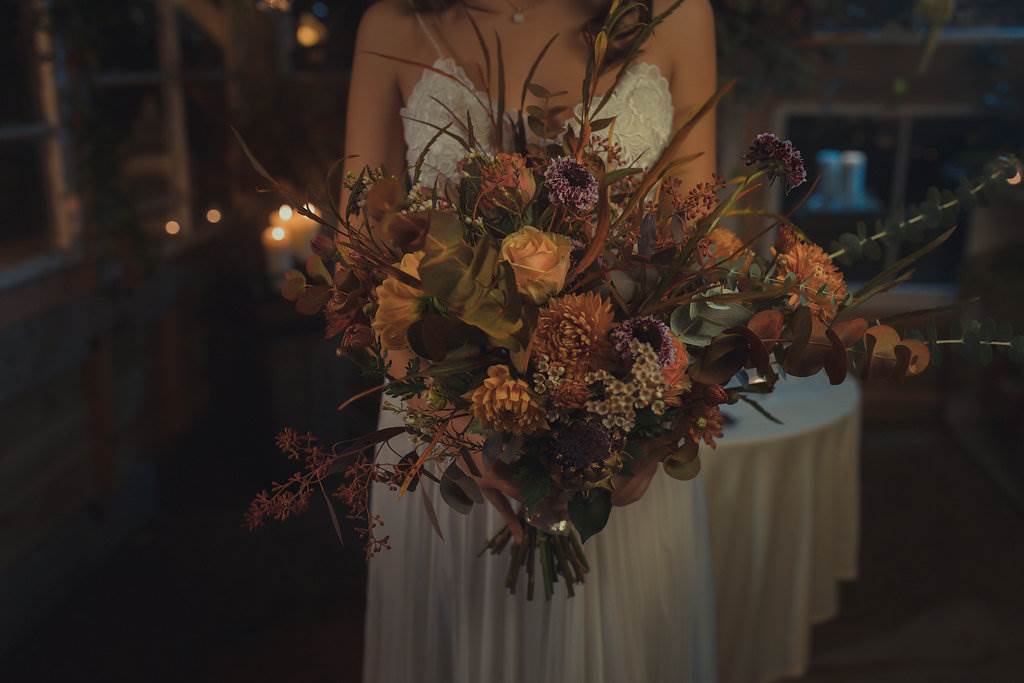 She describes the greenhouse as,
a fantastic space and we really wanted to celebrate it as a space and also use the fabulous selection of vendors that we have in the area.
"I instigated the shoot as we had just had the new glass-house built in our garden. It's all made out of recycled materials which makes it quite fun. For the most part the flowers are all grown in our garden as I wanted to celebrate the local side of it. The suppliers are all based within the southwest.
The starting point was the Secret Garden, we wanted an autumnal wedding feel and evening shoot. Very romantic and relaxed, hence buckets of candles."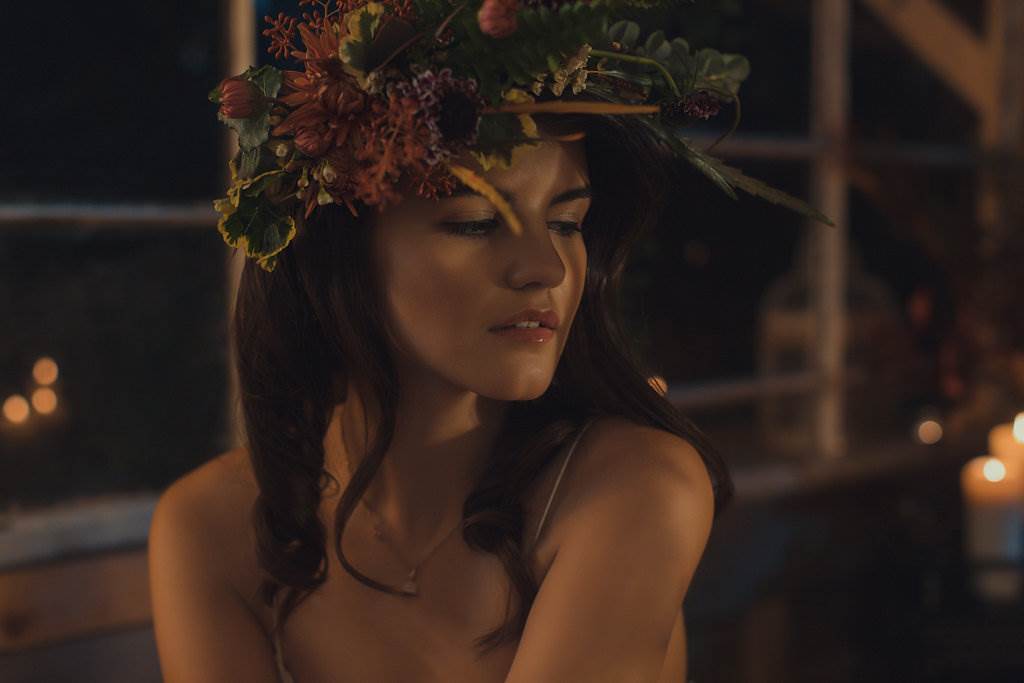 For me, I love the moody feel with the dark lighting, making it feel like it is set in an autumn evening. So many bridal shoots are light and airy (and fantastic) but I really love the almost mystical feel to this. The colours of the blooms are also perfect for an autumnal wedding.
CREDITS:
Flowers: Young Blooms
Photography James Green
Dress: Flossy and Willow
Hair & Make-up: Rebecca Green Bridal