Chic, glamorous, and timeless this jaw-dropping styled shoot set in Hotel Windsor, Australia, will make you want to get on a plane and go and re-create your pre-wedding preparation in this exact location!!
It's not only just full of beautiful and inspirational bridal designs but pre wedding preparation advice from the team involved- here we catch up with the team, including shoot co-ordinator and stylist Bwedding Invitations to find out all about this pre-wedding preparation shoot…
Pre-Wedding Preparation at Windsor Hotel with Uber Chic Bridal Gowns and Regal Accessories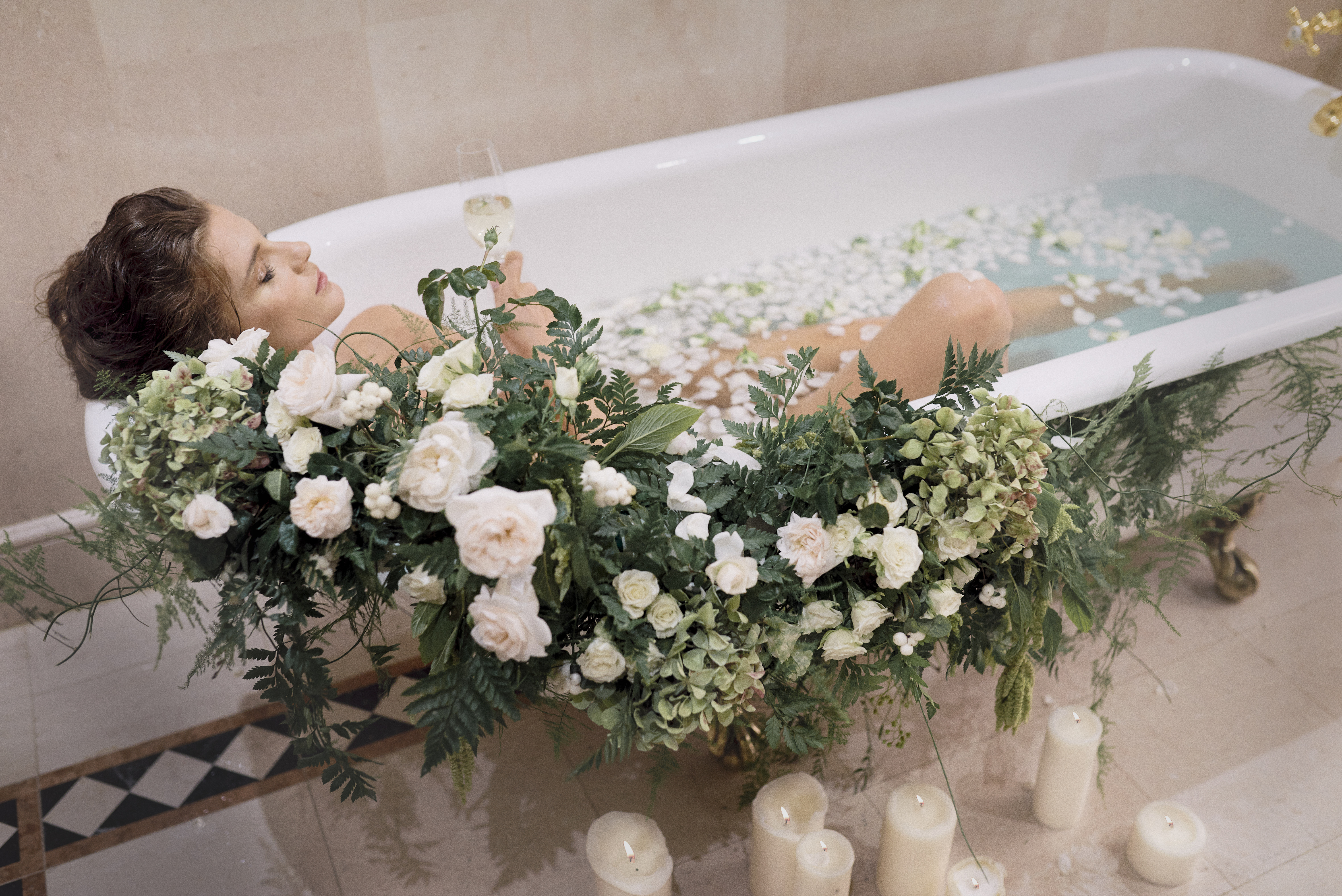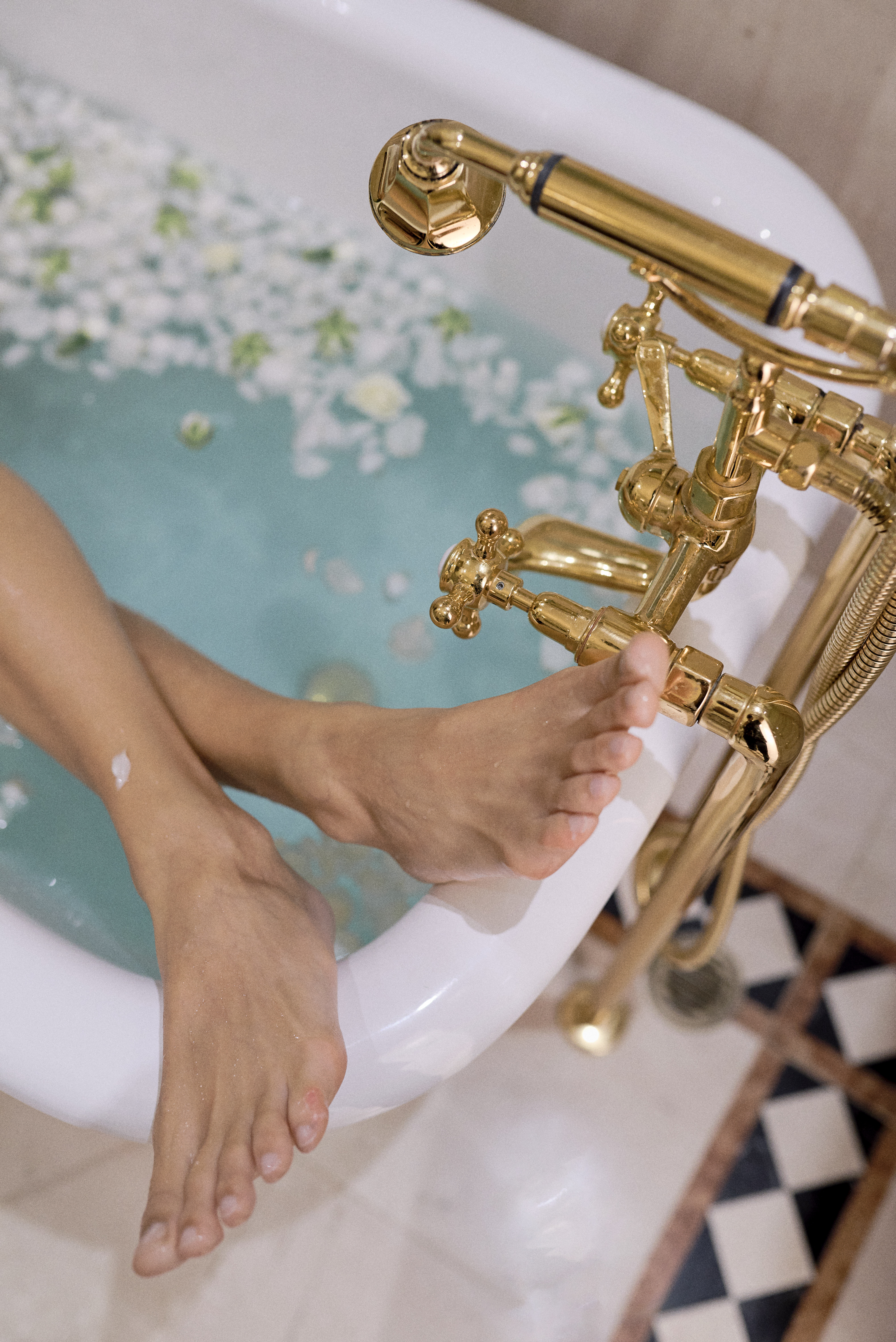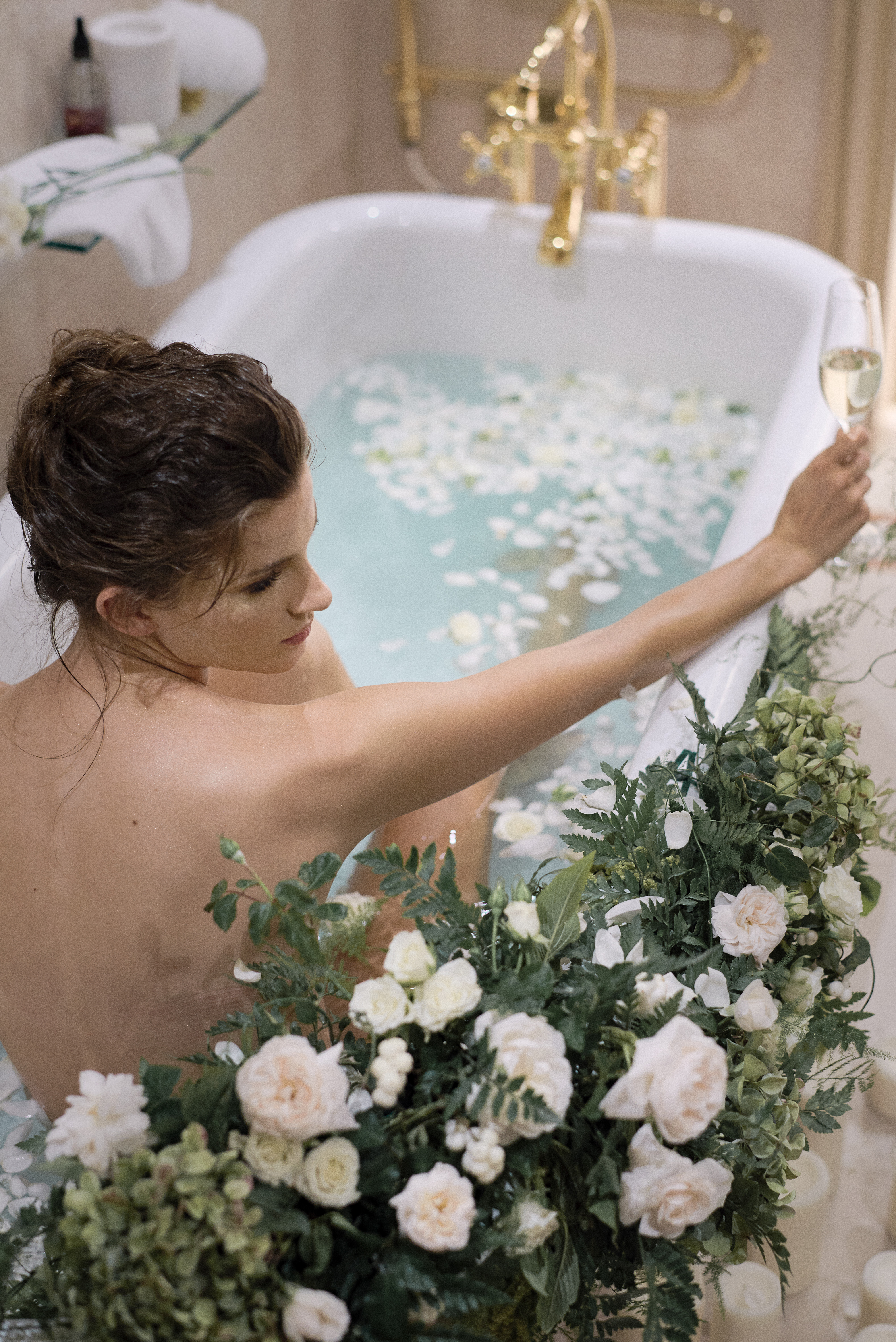 "Your wedding day is a special day to be remembered, but sometimes stress can get the better of you leading up to the magical moment of walking down the aisle. The morning of the wedding does not have to be stressful. All the planning is done, now it is time to sit back, relax and savour the moment. This gorgeous styled shoot brings inspiration to the bride-to-be on her morning of elegance."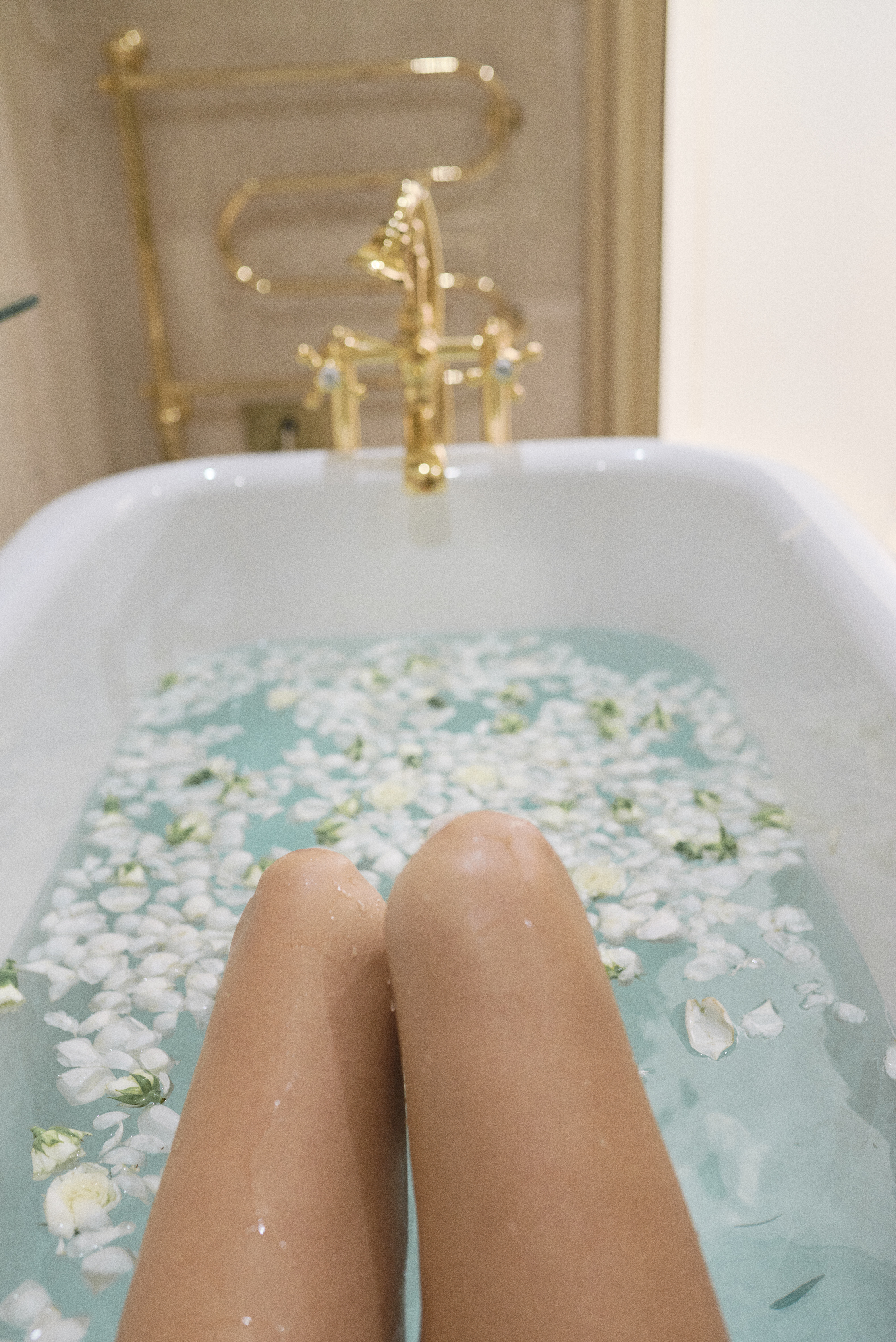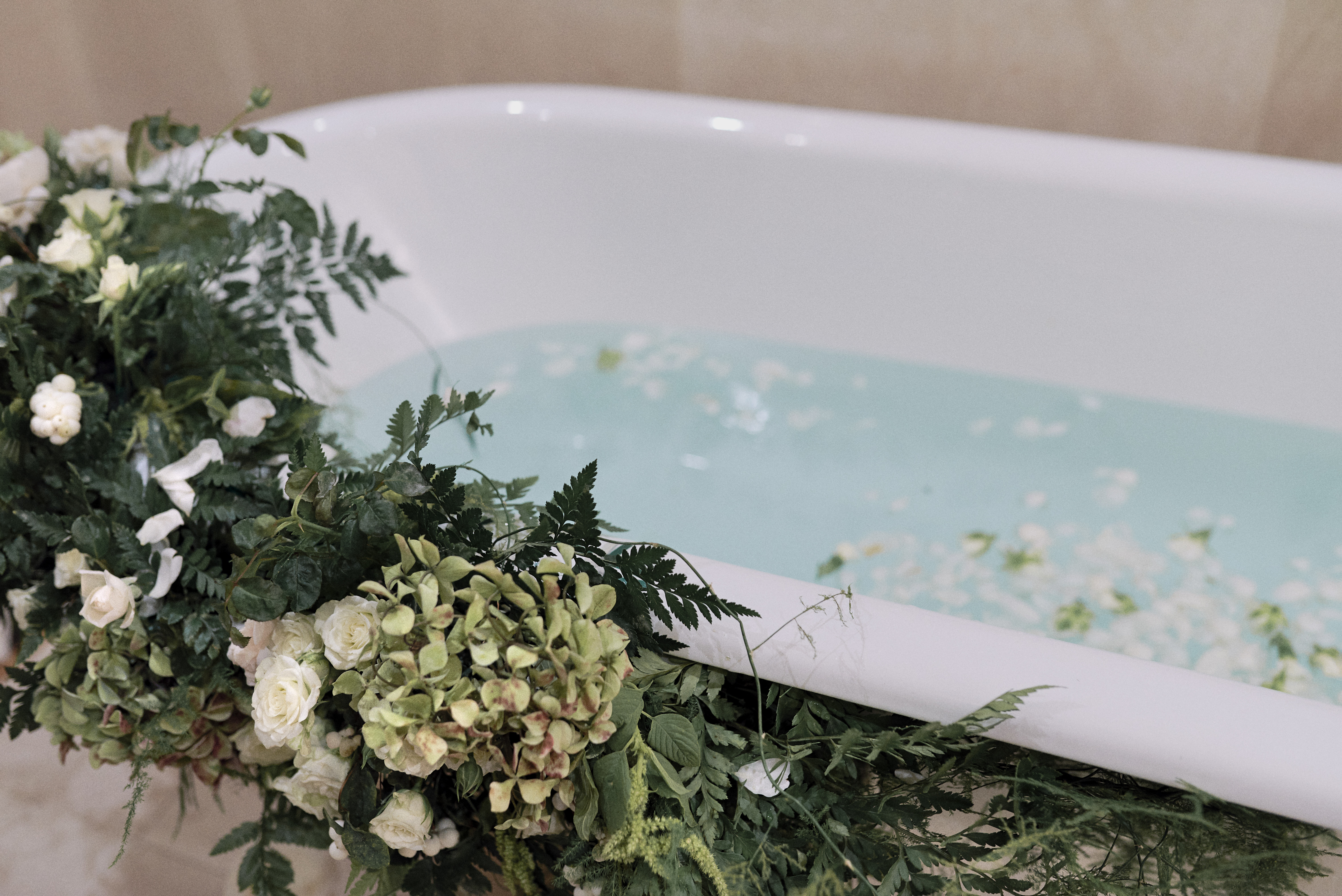 "This shoot embodies a new era for graceful brides, reflecting how the morning of the wedding can be a relaxing time of pampering and self-care."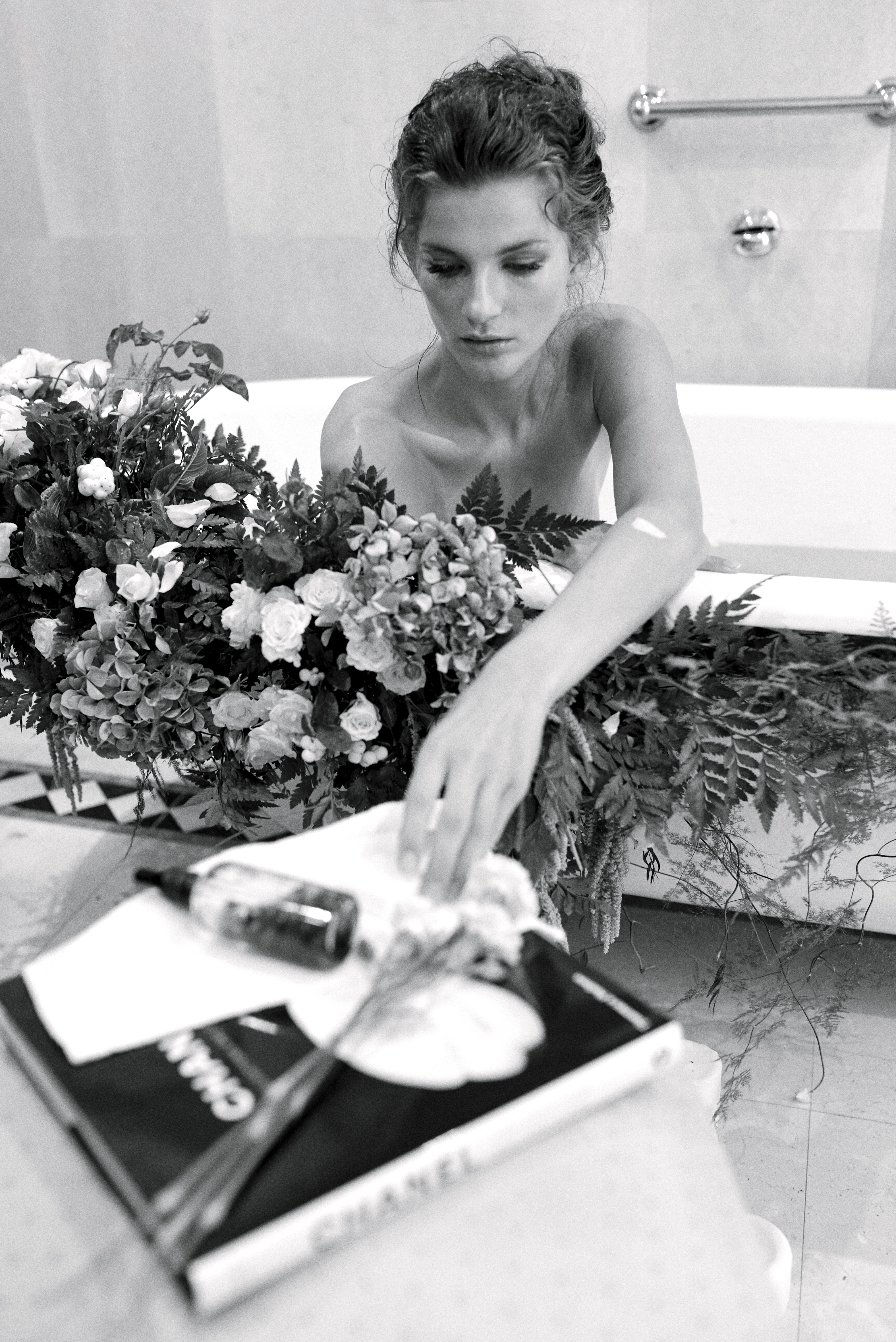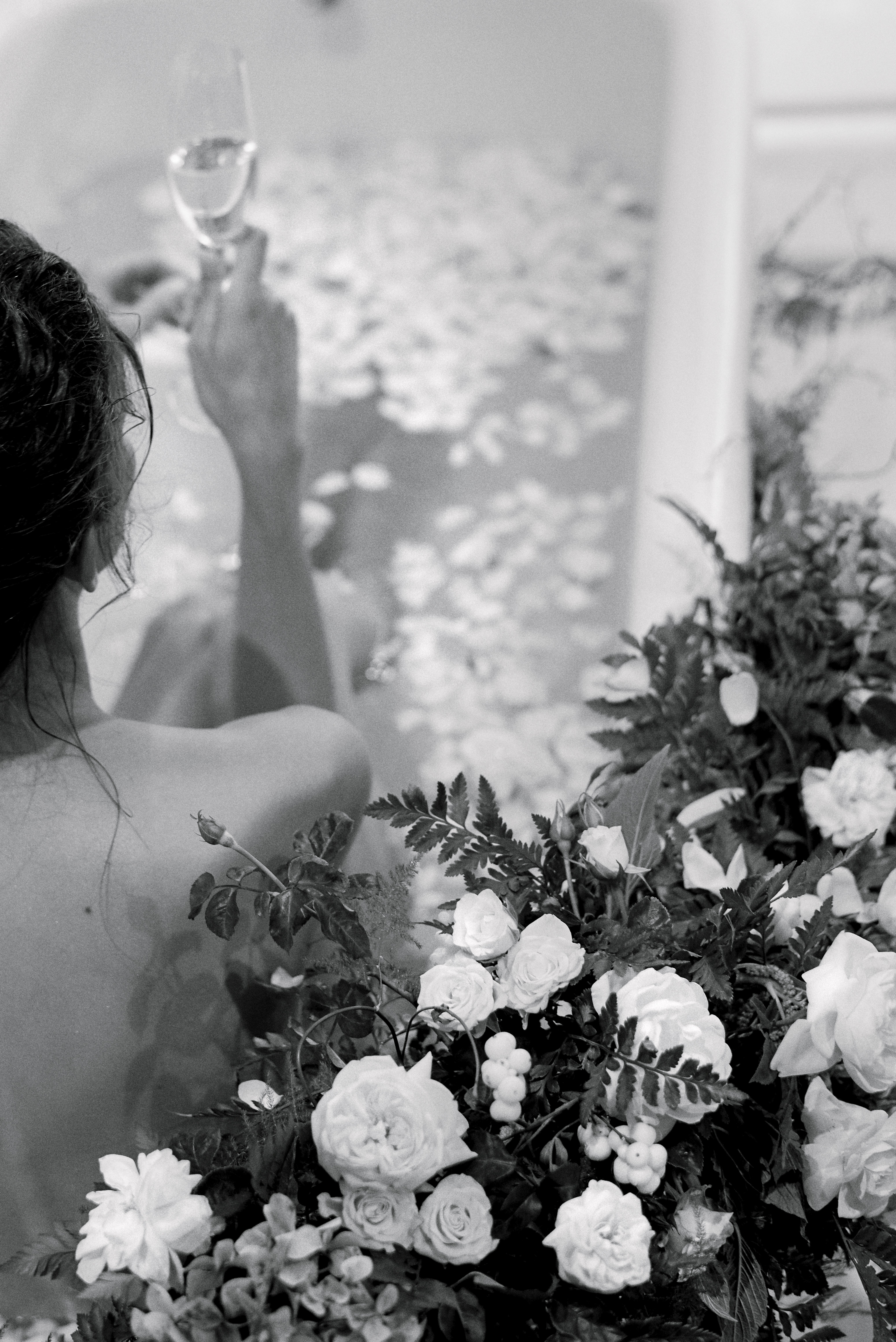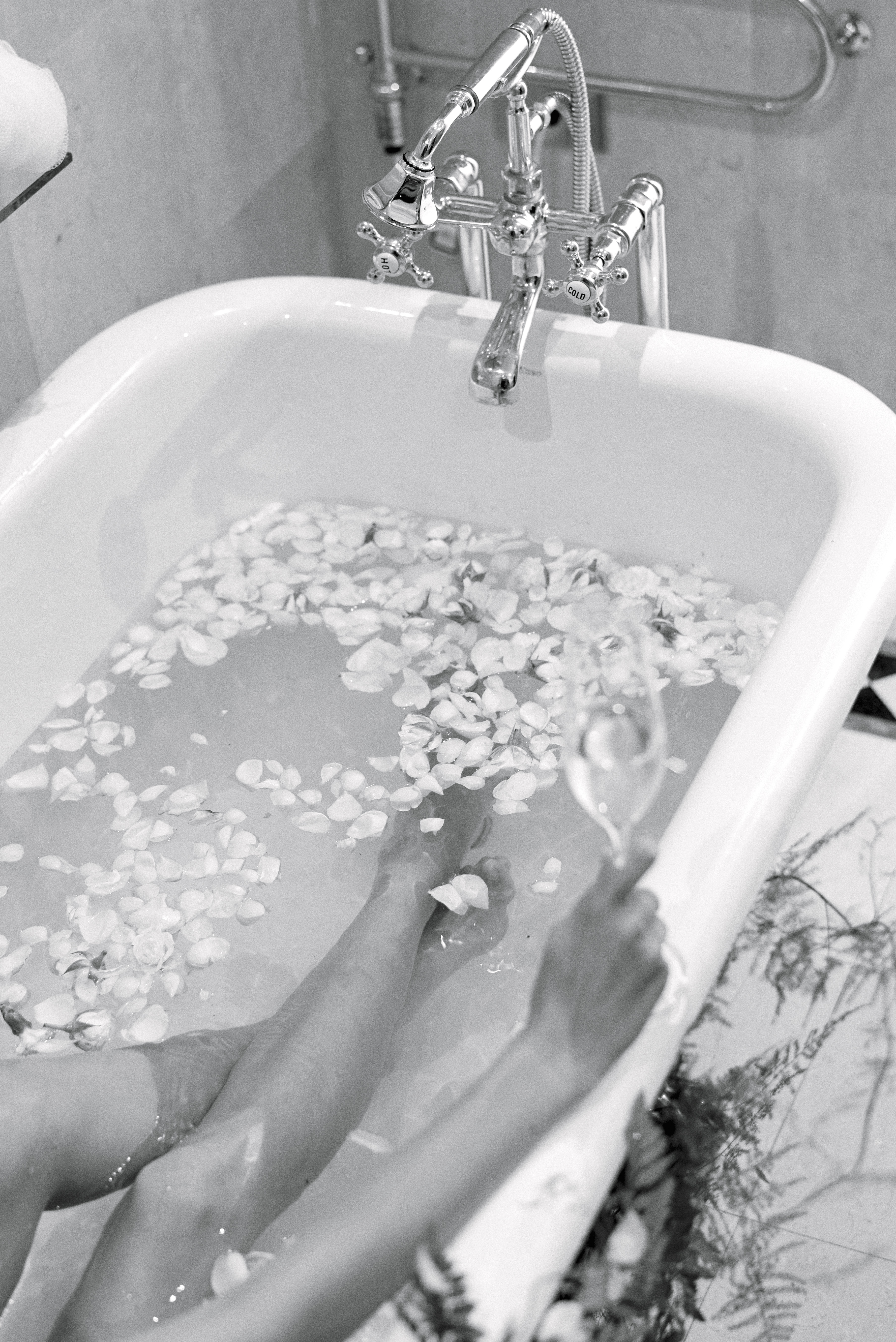 "We love the idea of self-care and pamper for the bride and drew inspiration from gorgeous flower baths filled with aromatic oils, flower petals and bath salts. Collaborating together with industry specialists, wedding gown designers Galia Lahav, Cassandra Renee and multi-award-winning accessories designer Viktoria Novak, we pulled together our different signature styles to bring together a trendsetting shoot."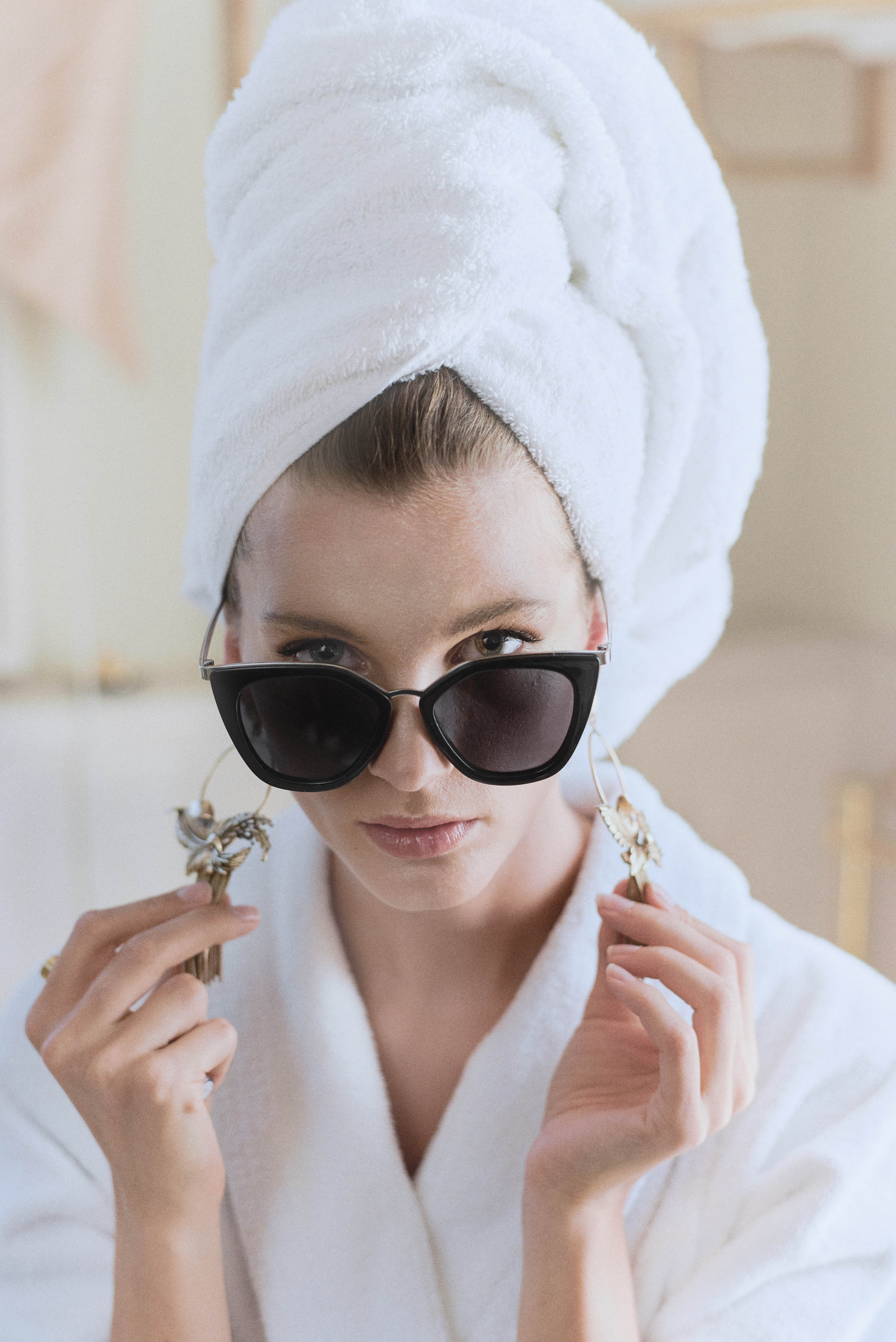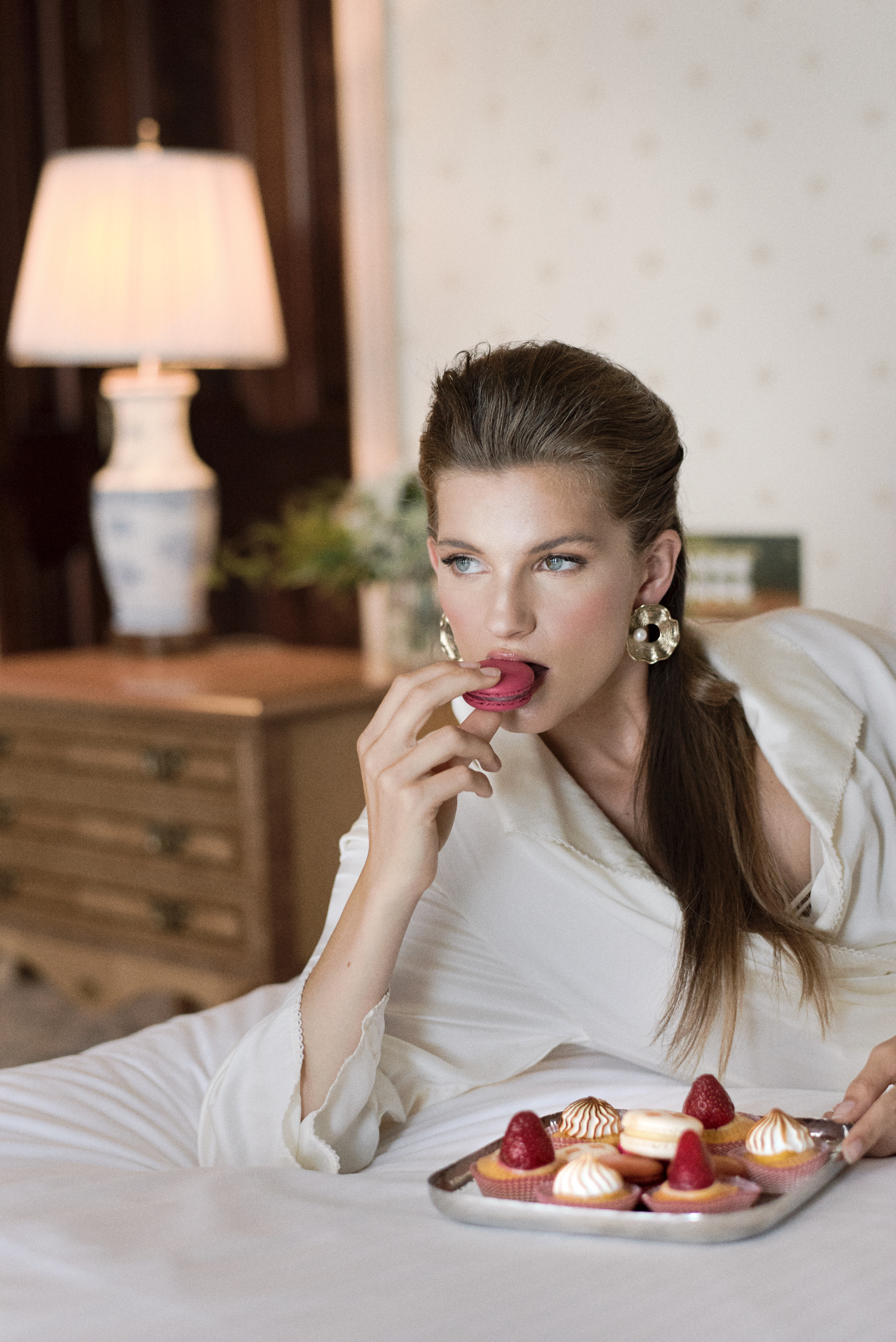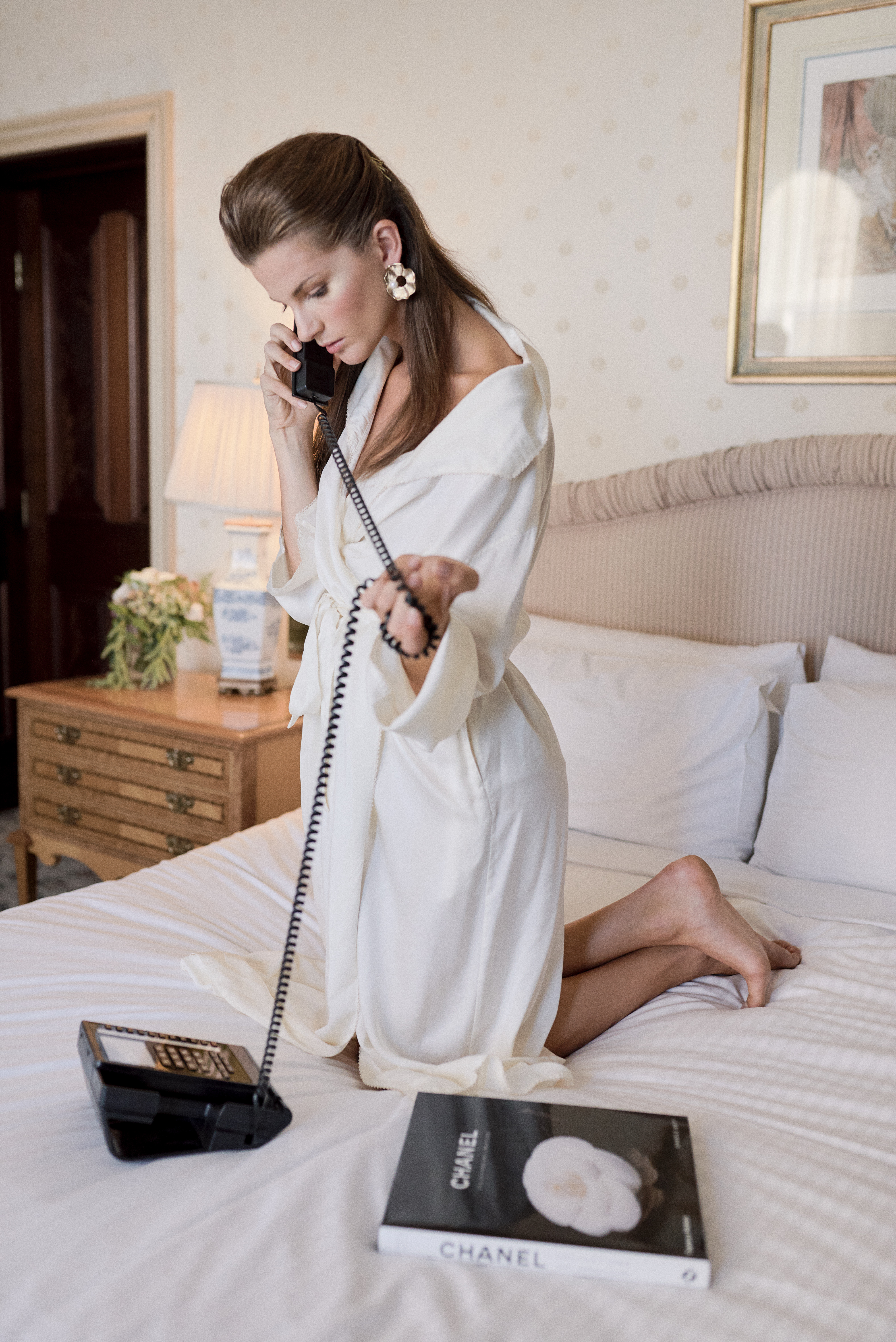 Styling – Bwedding Invitations
"The breathtakingly styled shoot is based on the timeless palette of classic beige and gold with subtle greenery. Keeping it classic and simple, you can also add a pop of colour with rich tones. In this shoot, we styled with tones of rich teal and pale blush envelopes. Invitations are transparent with elegant white font keeping the theme of simple elegance, whilst adding a modern fresh twist. The bath was decorated with beautiful lush greenery and matte leaves, topped with creamy white florals. The bath was filled with aromatic oils and floral petals.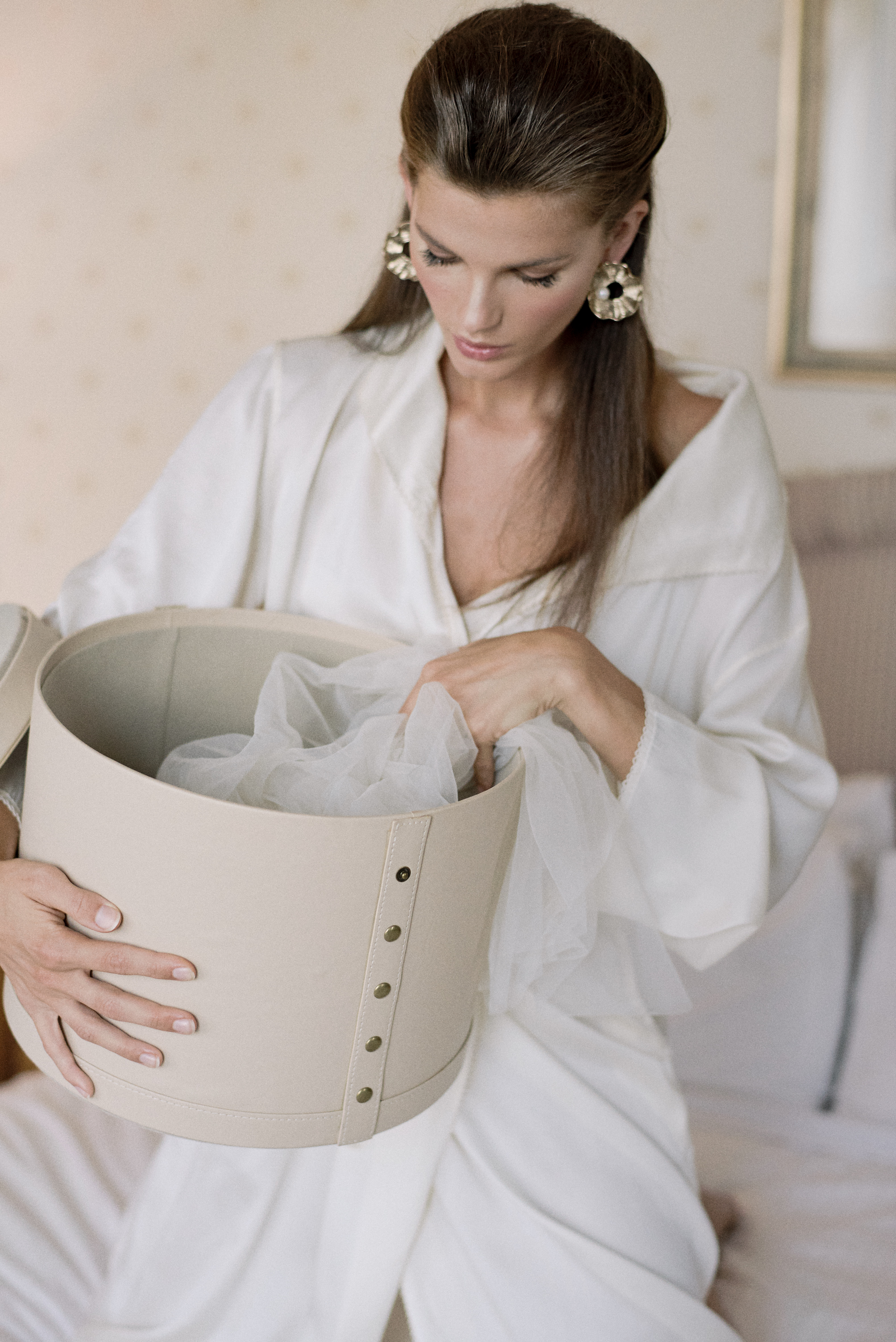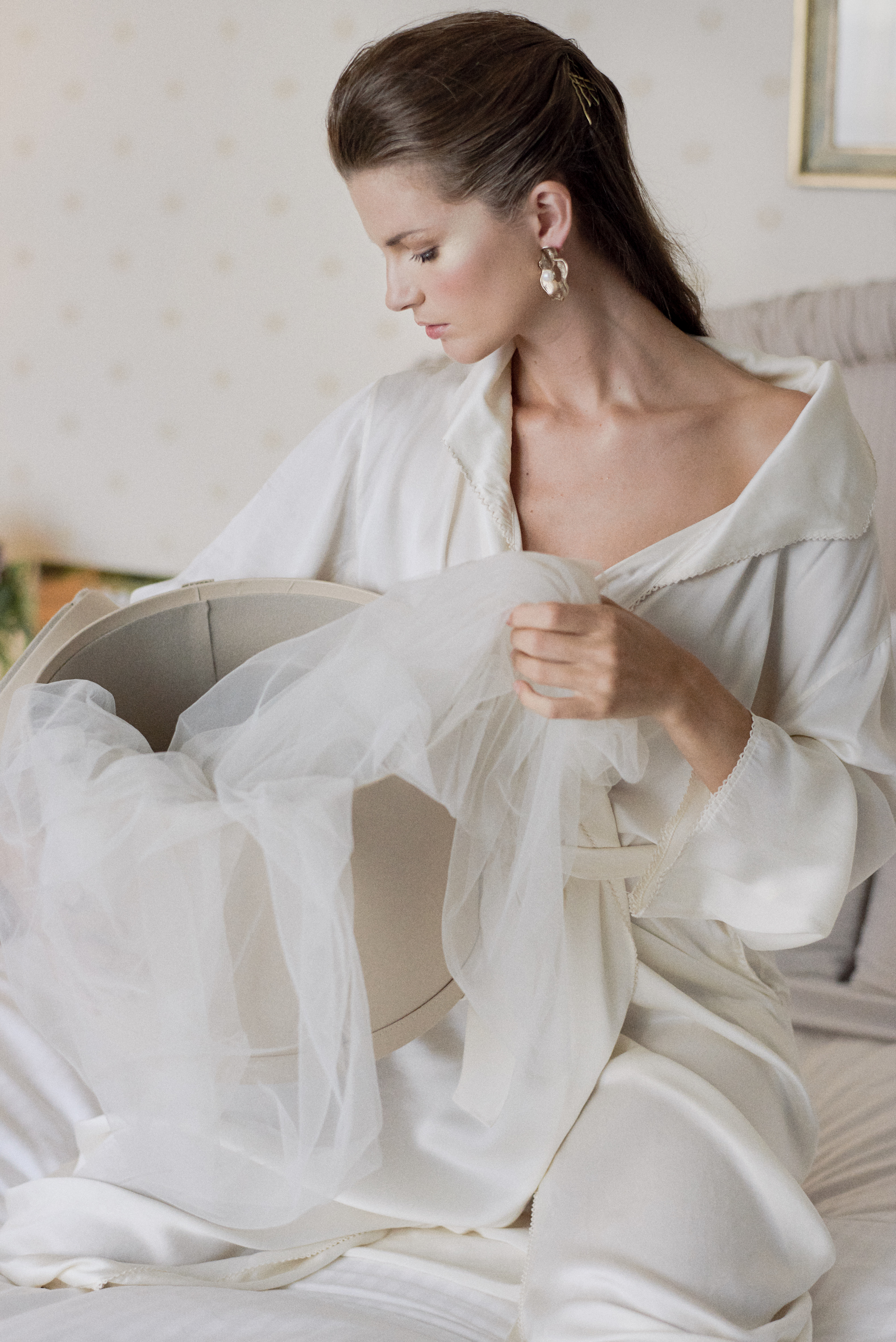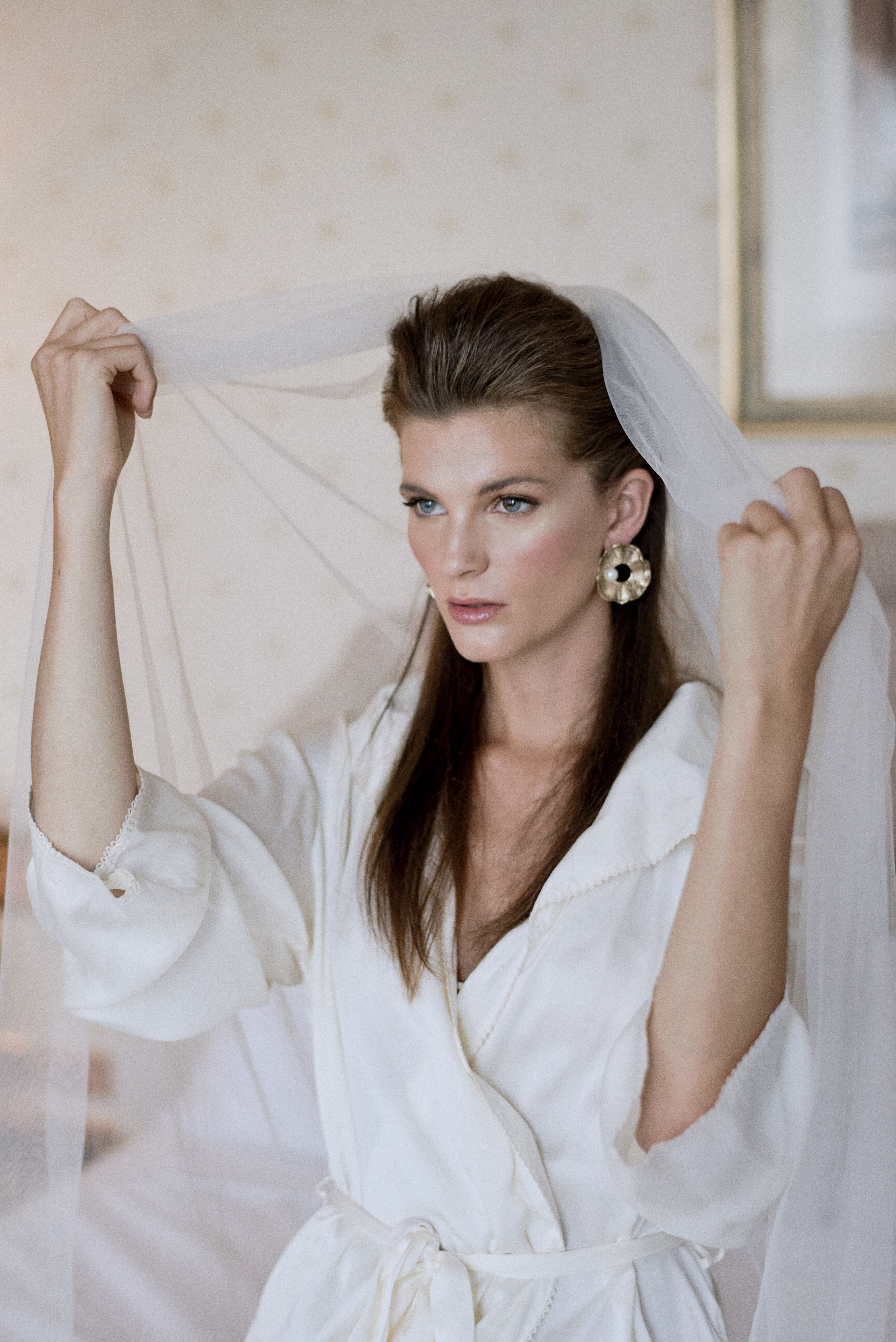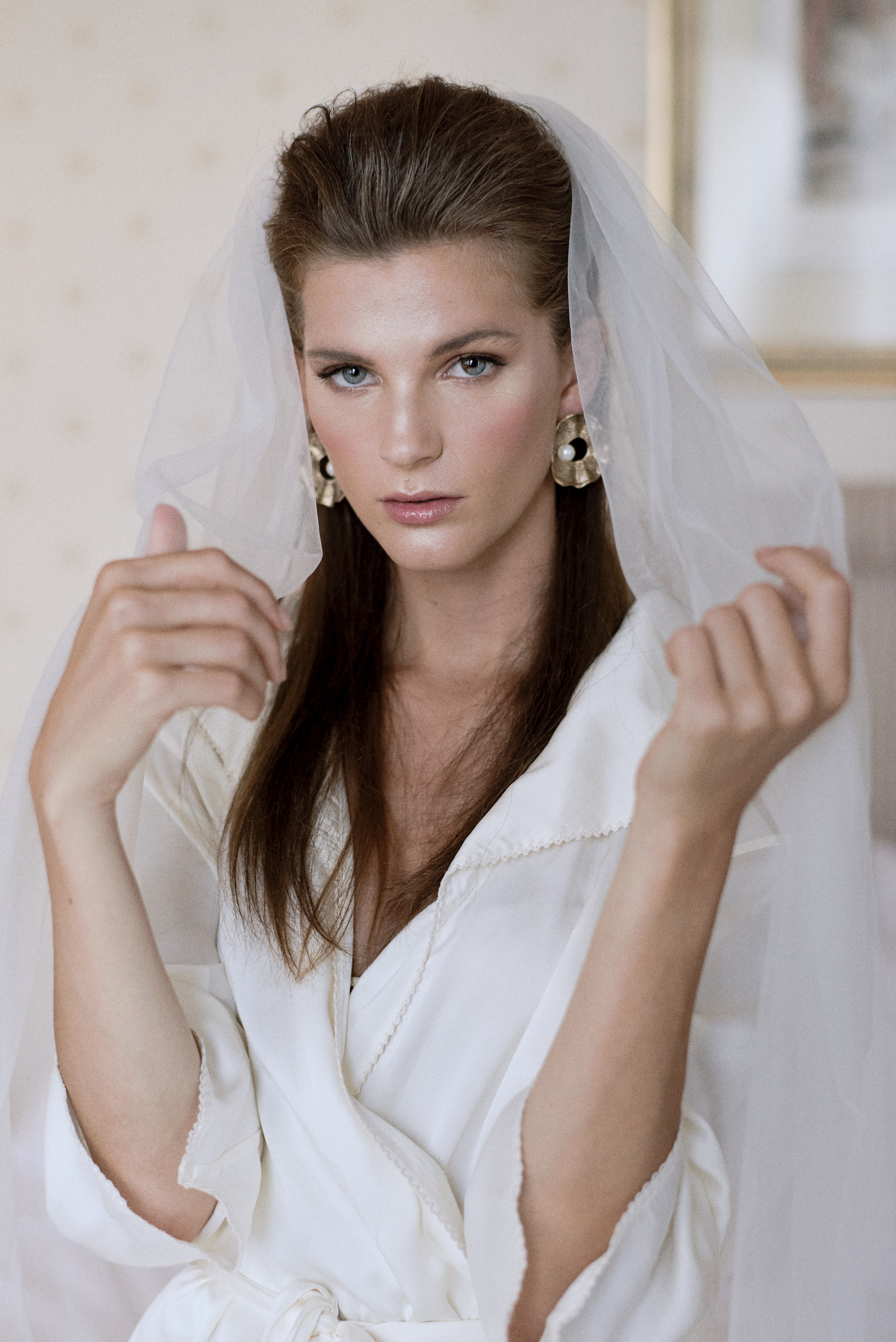 Photography – Sephory Photography
"Gently capturing the ever so flattering light, the photographer effortlessly manages to accentuate the beauty of her morning elegance – the style is romantic, dreamy, elegant, artistic and relaxed. Utilising the perfect angles and artistic directions, the alluring styled shoot was created to perfection.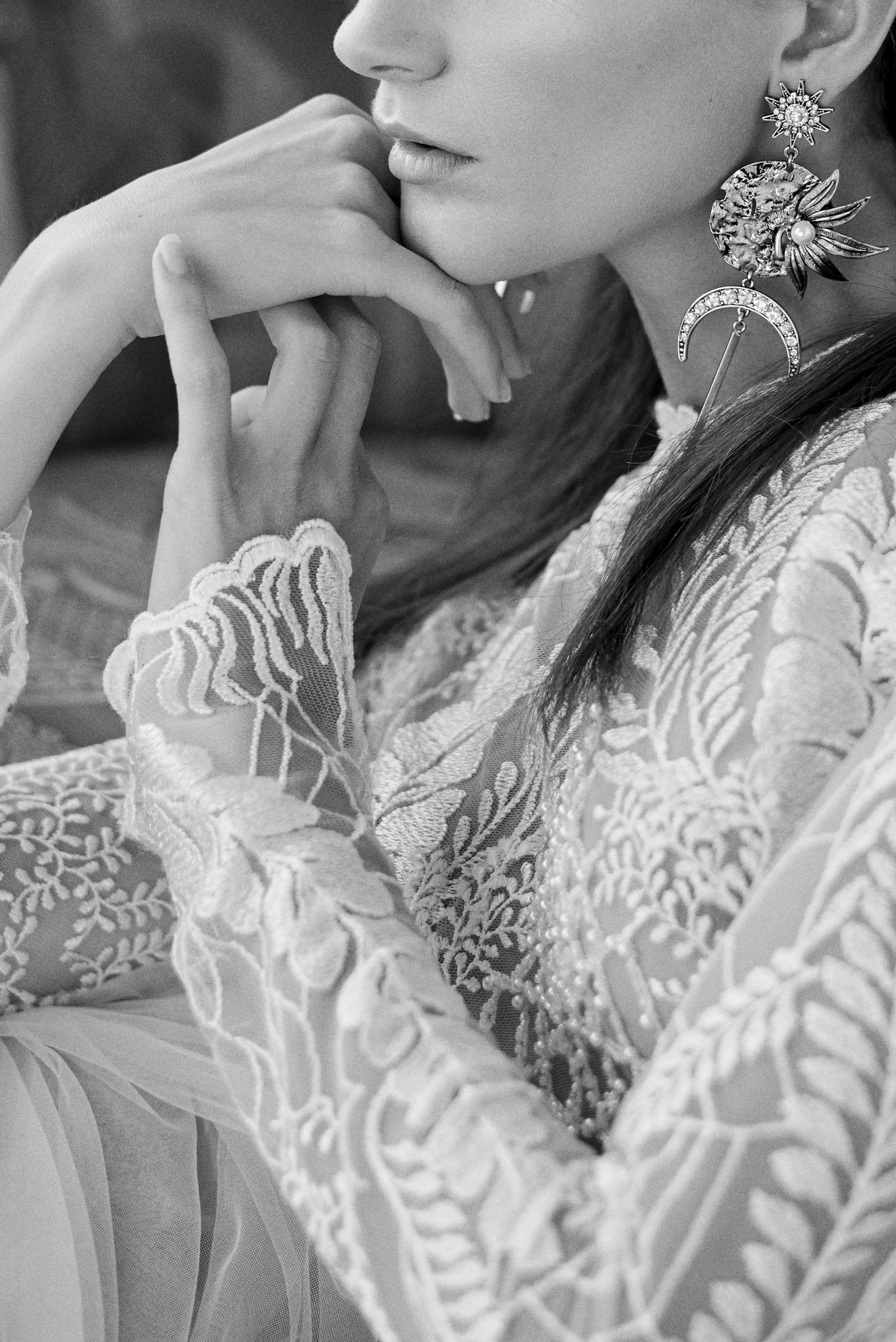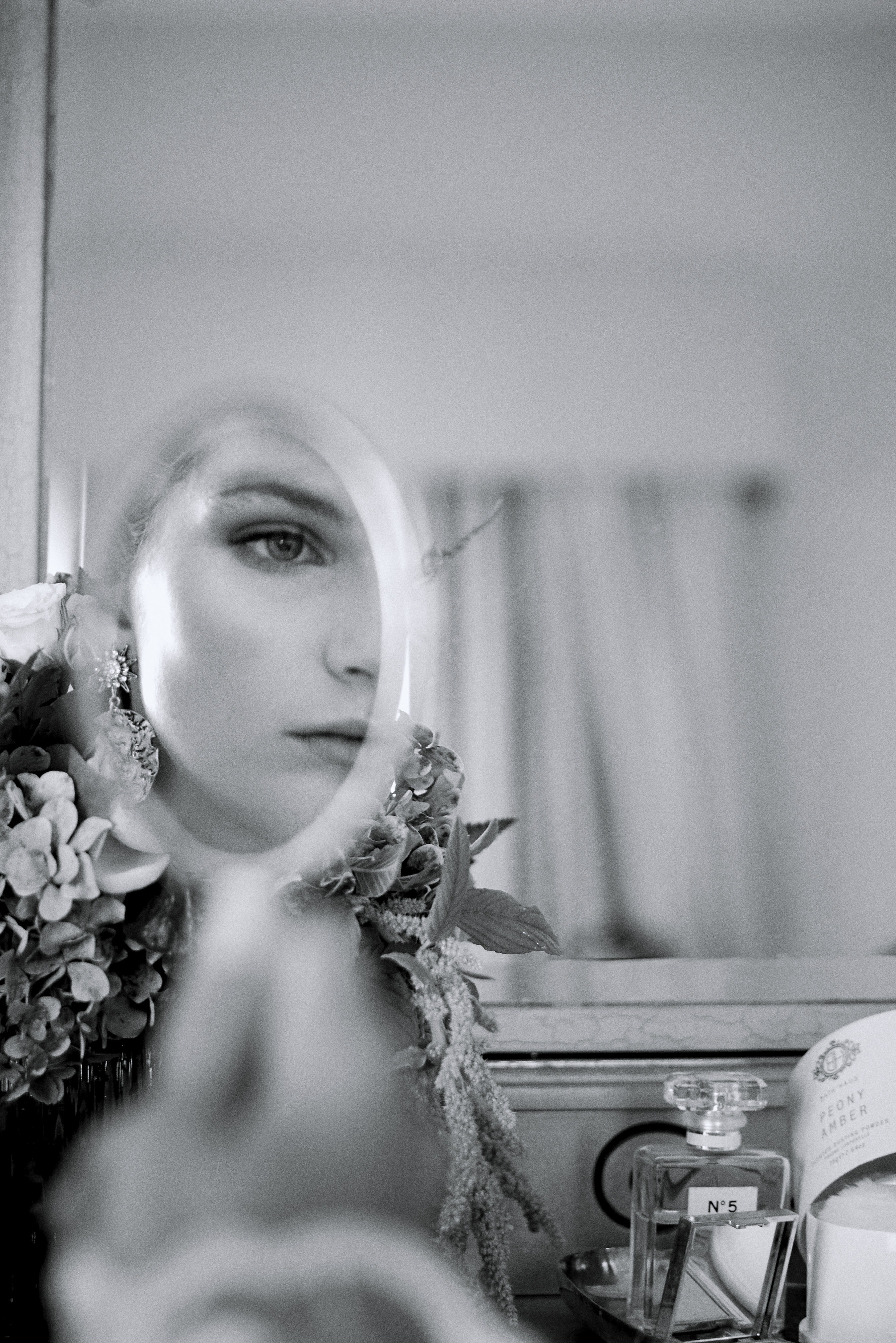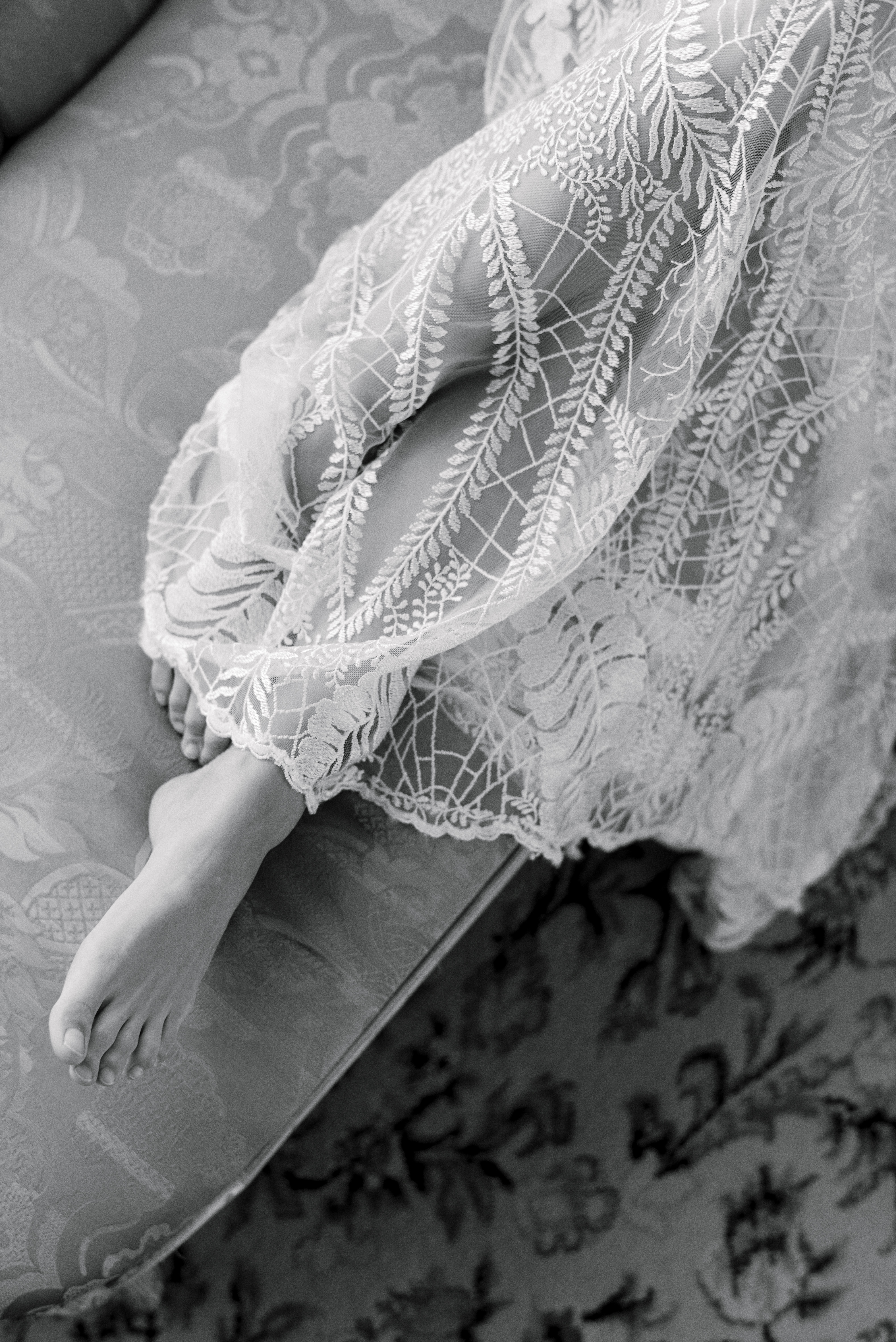 Bridal Gowns
"The glowing bride's first dress is by Galia Lahav with modern sheer lace, styled with oversized gold earrings and a half updo. Her second dress is a flattering, perfectly body-fitted mermaid gown by Cassandra Renee. Her hair is styled in a natural voluminous updo, crowned with Viktoria Novak's handmade Grecian inspired headband.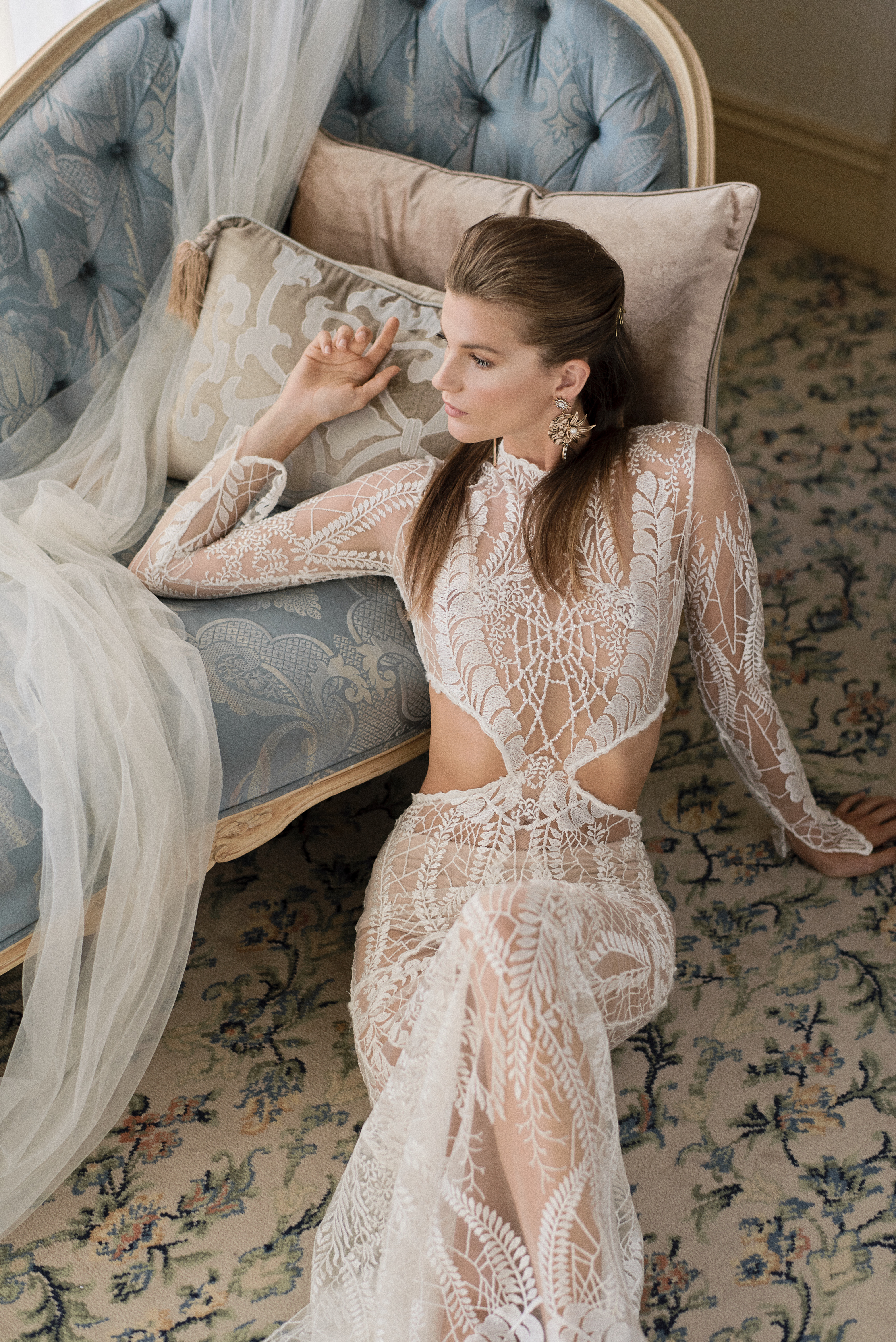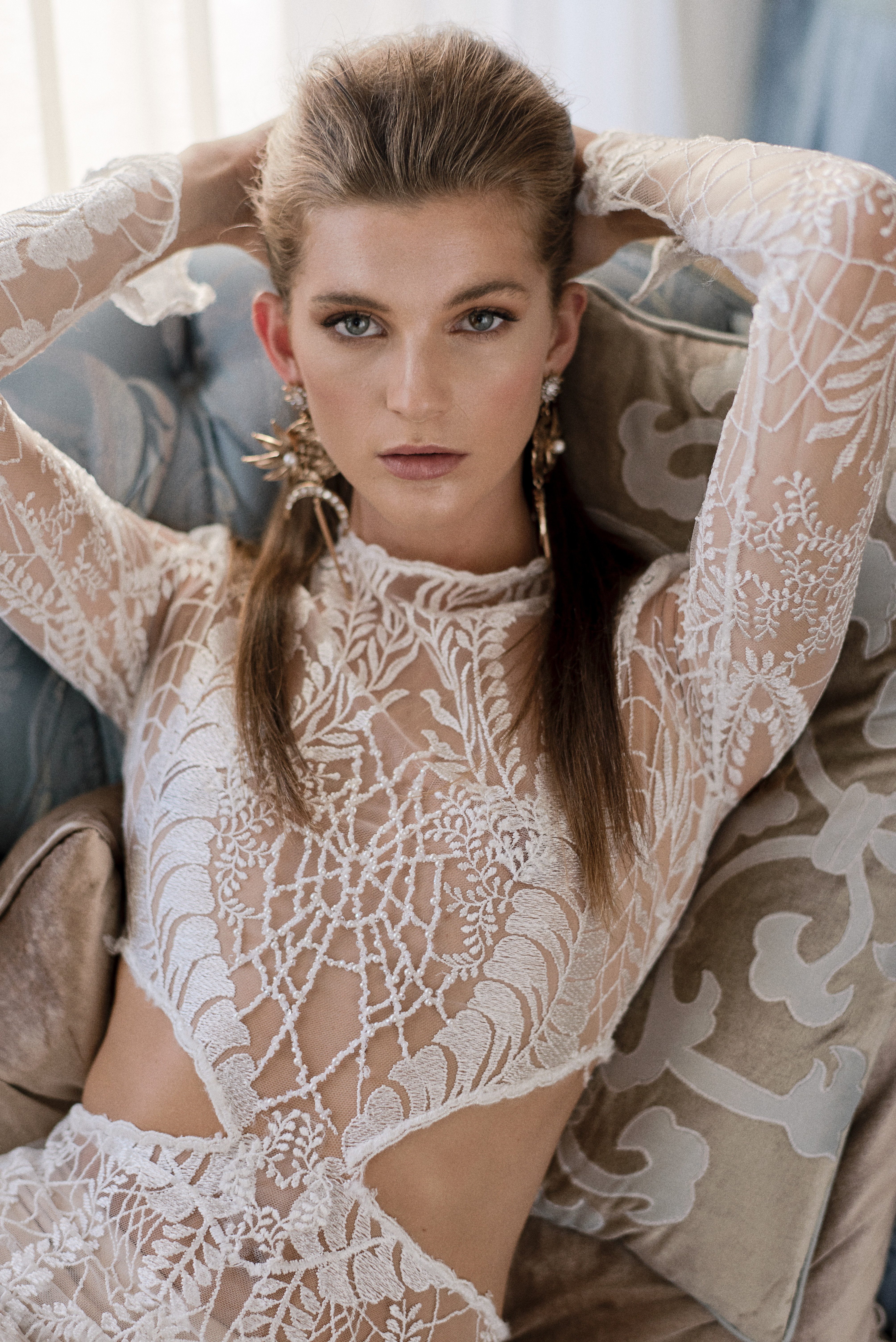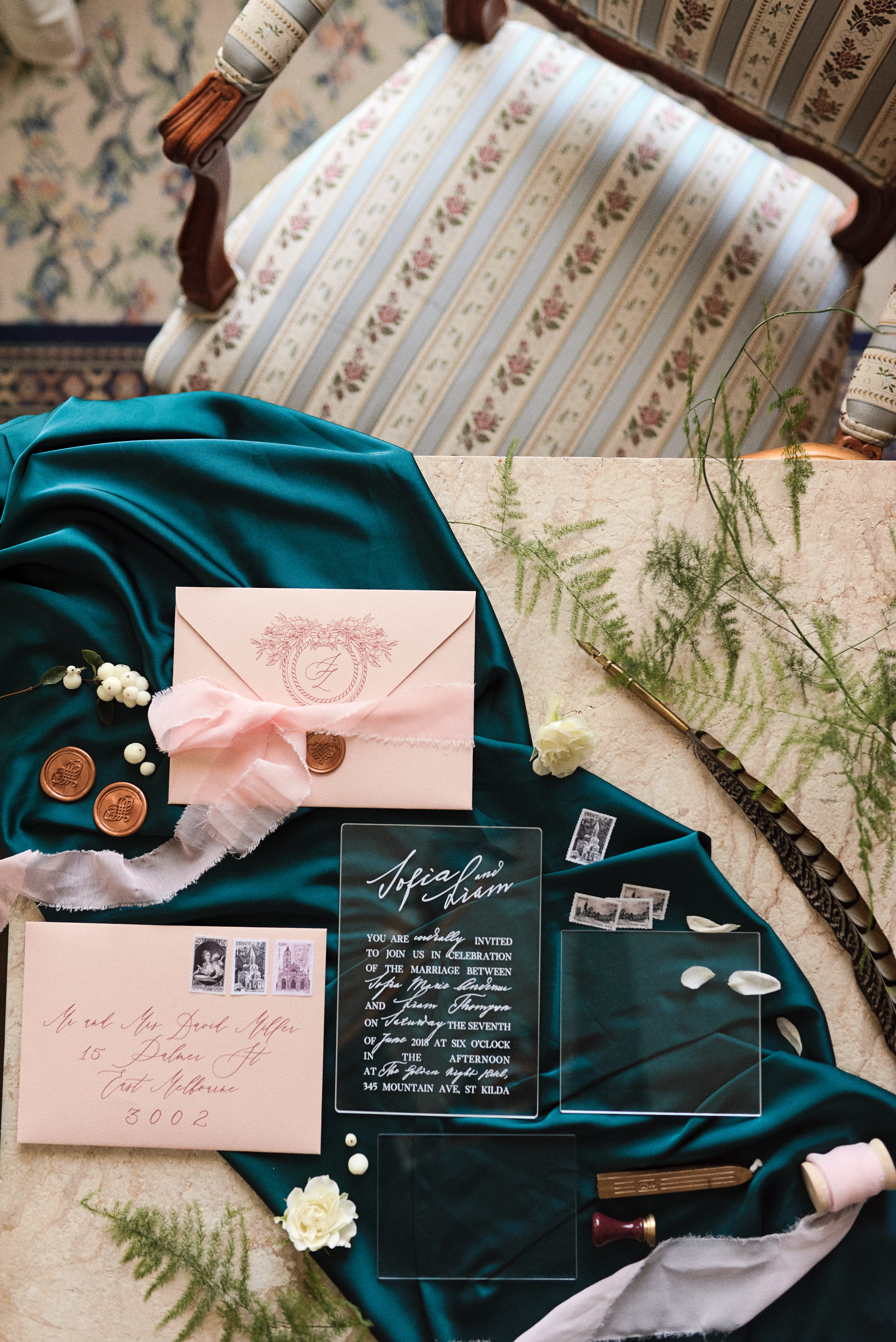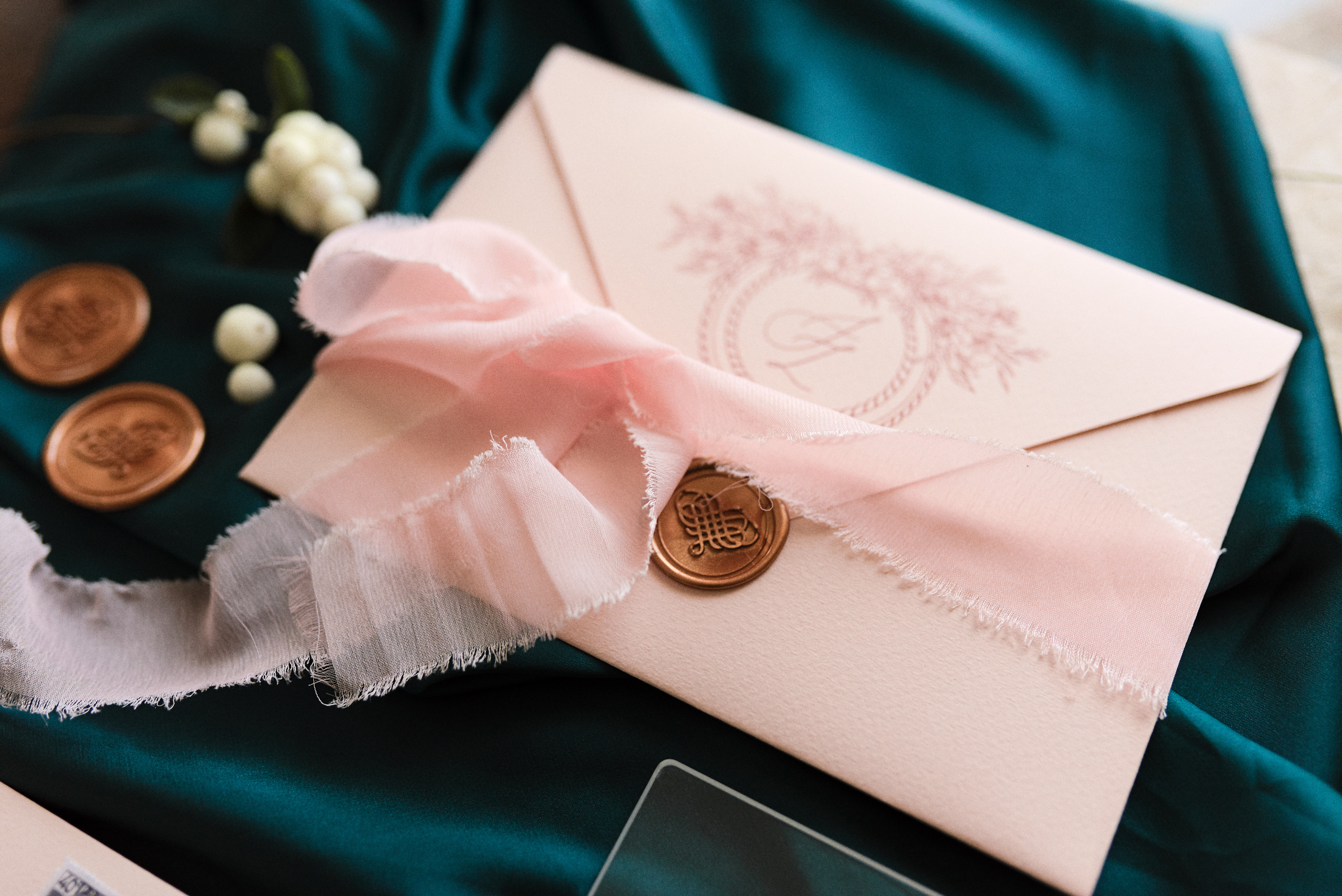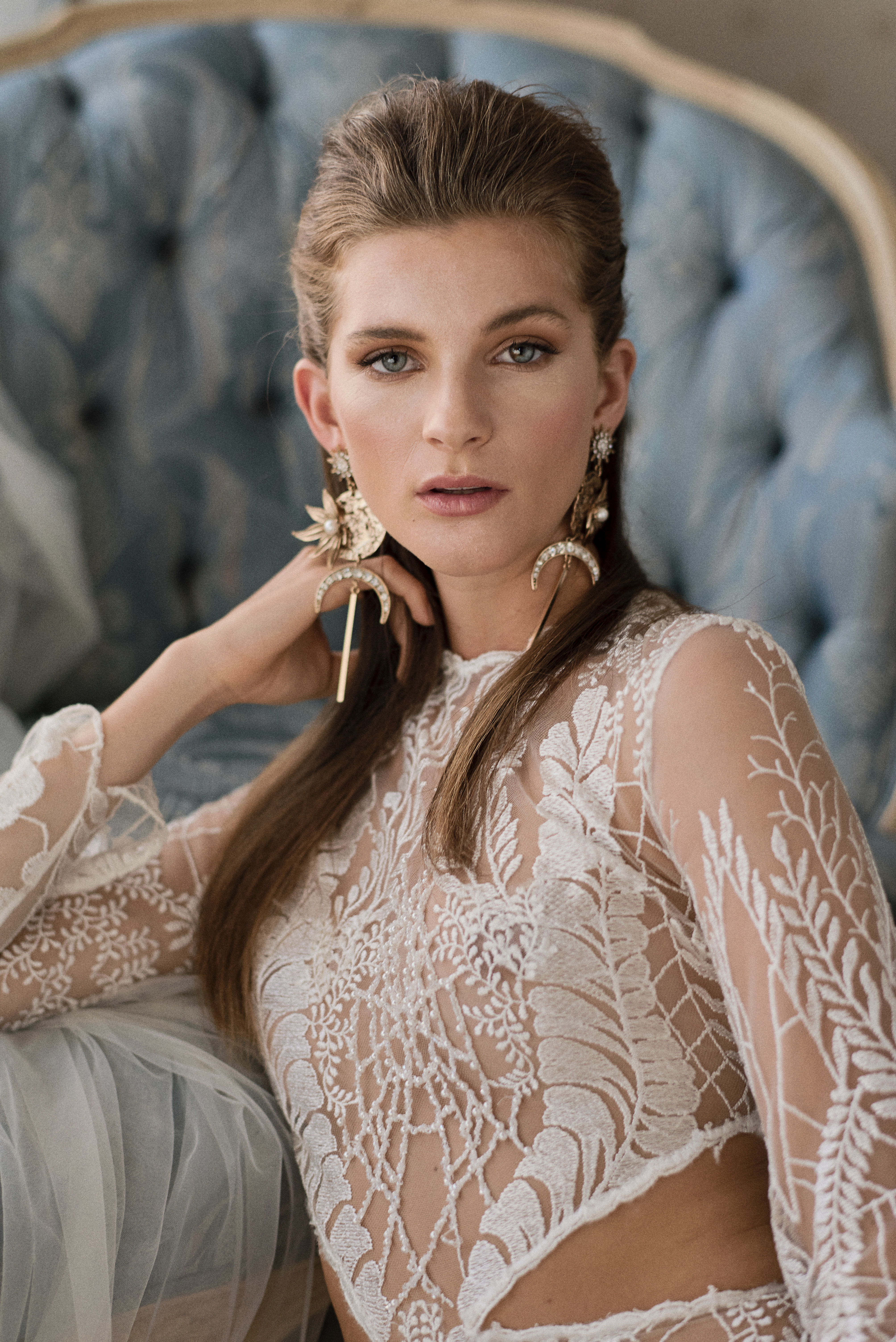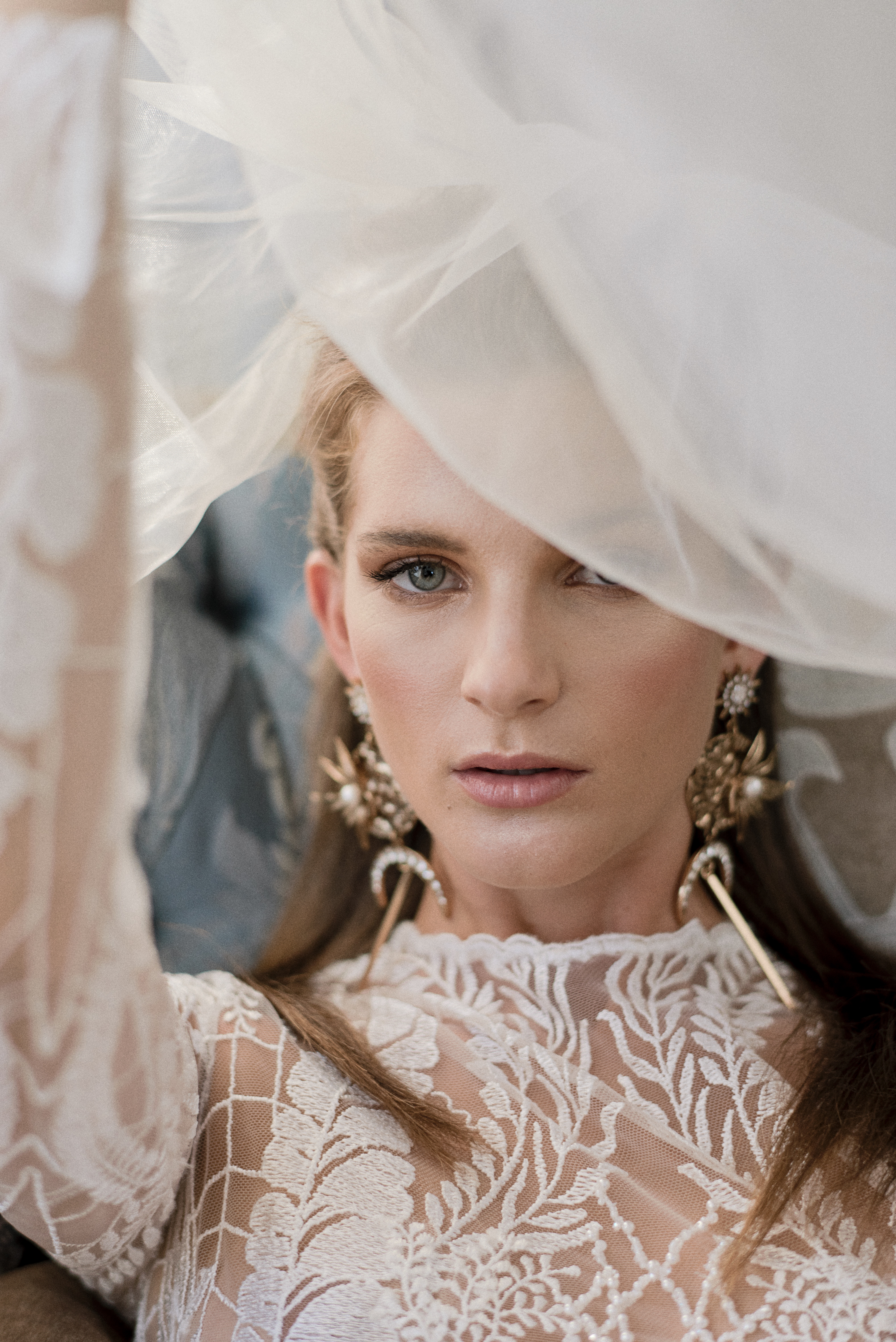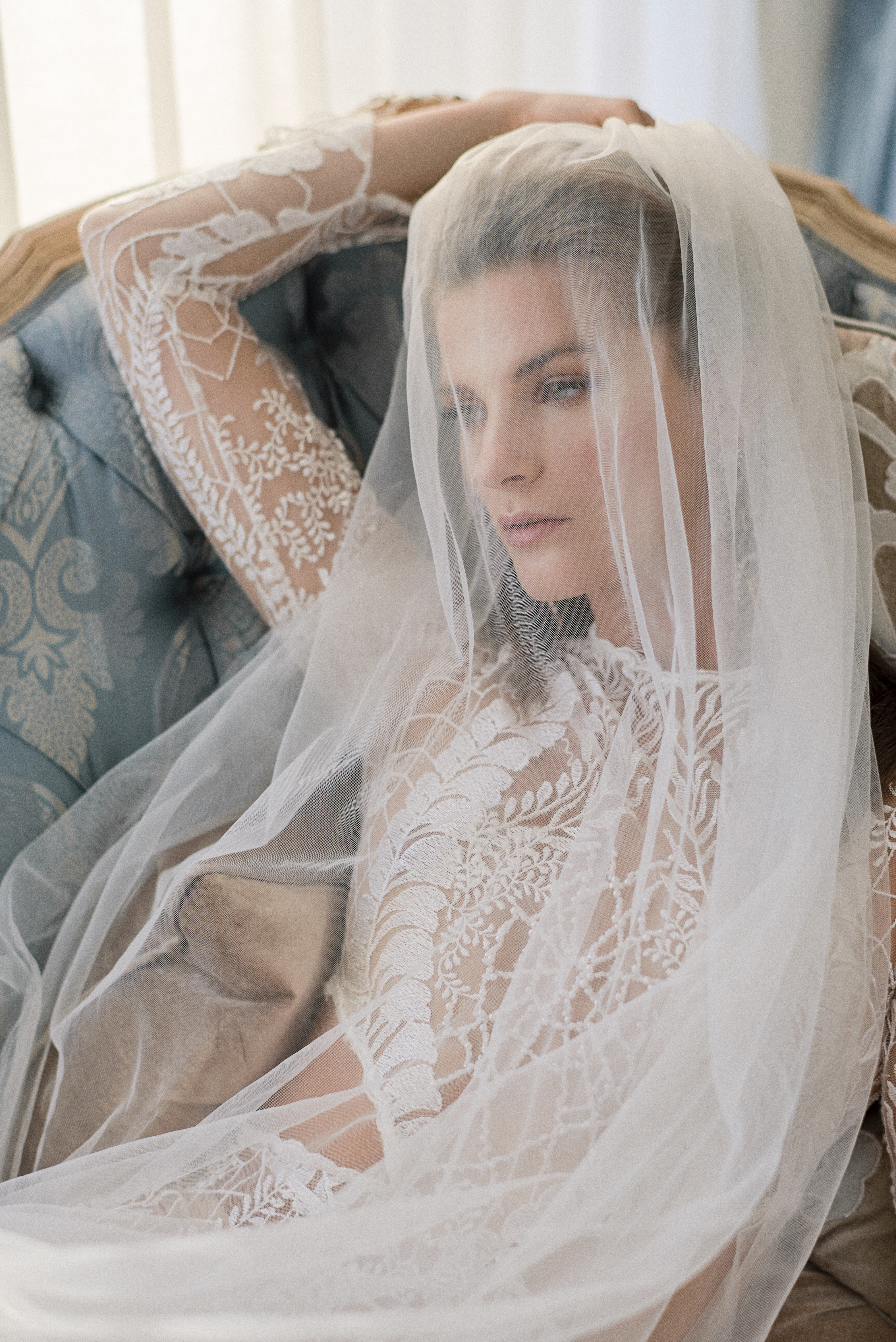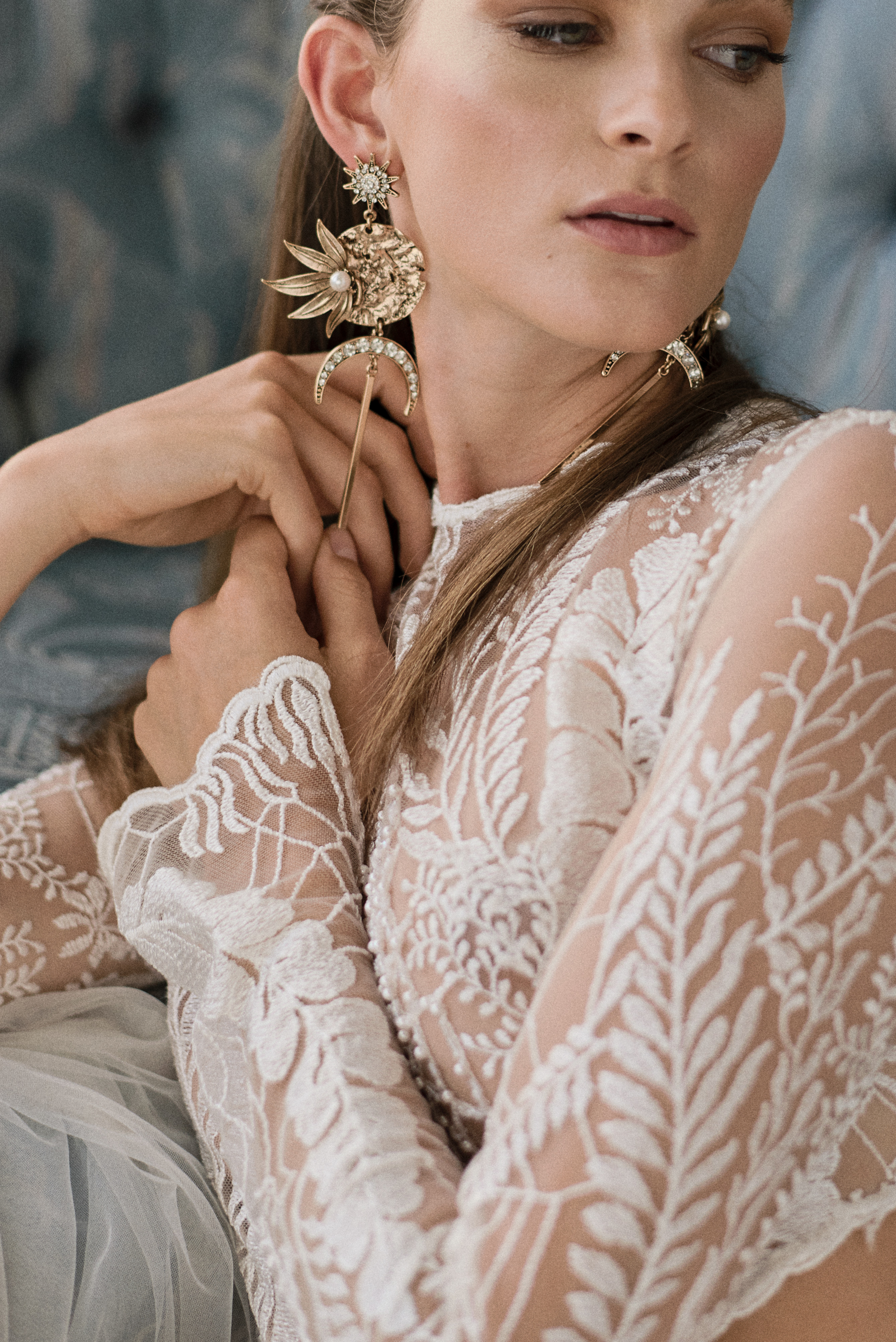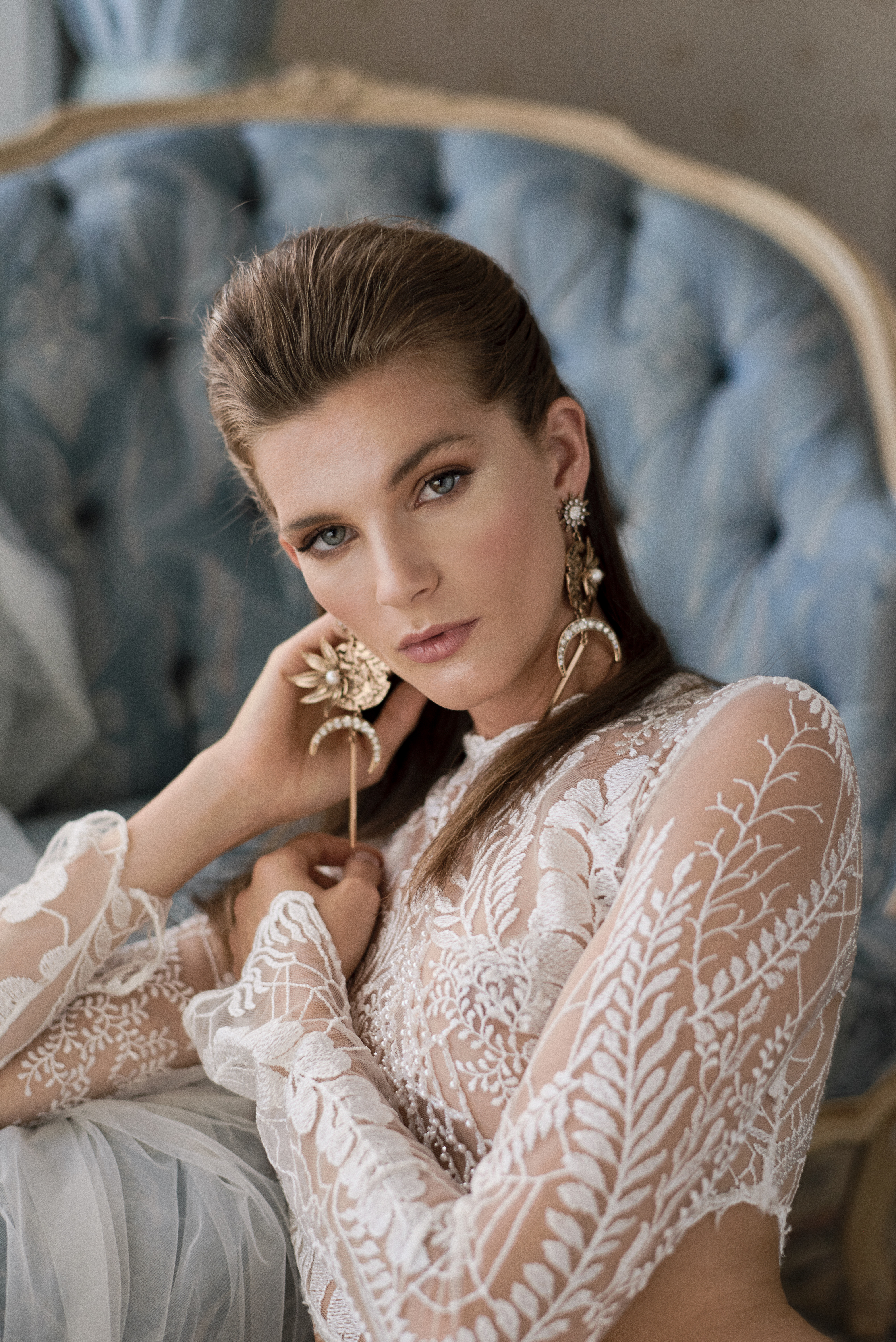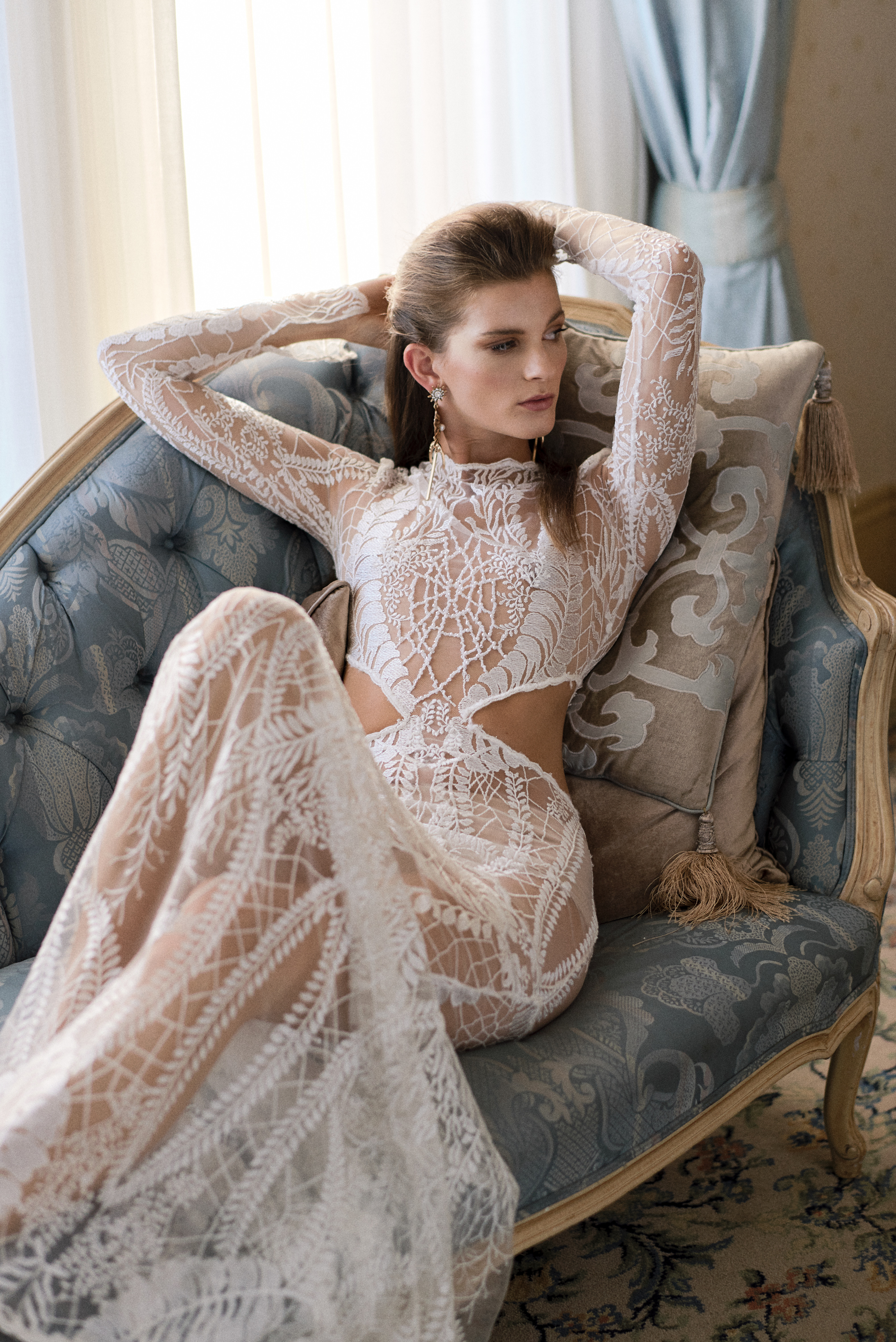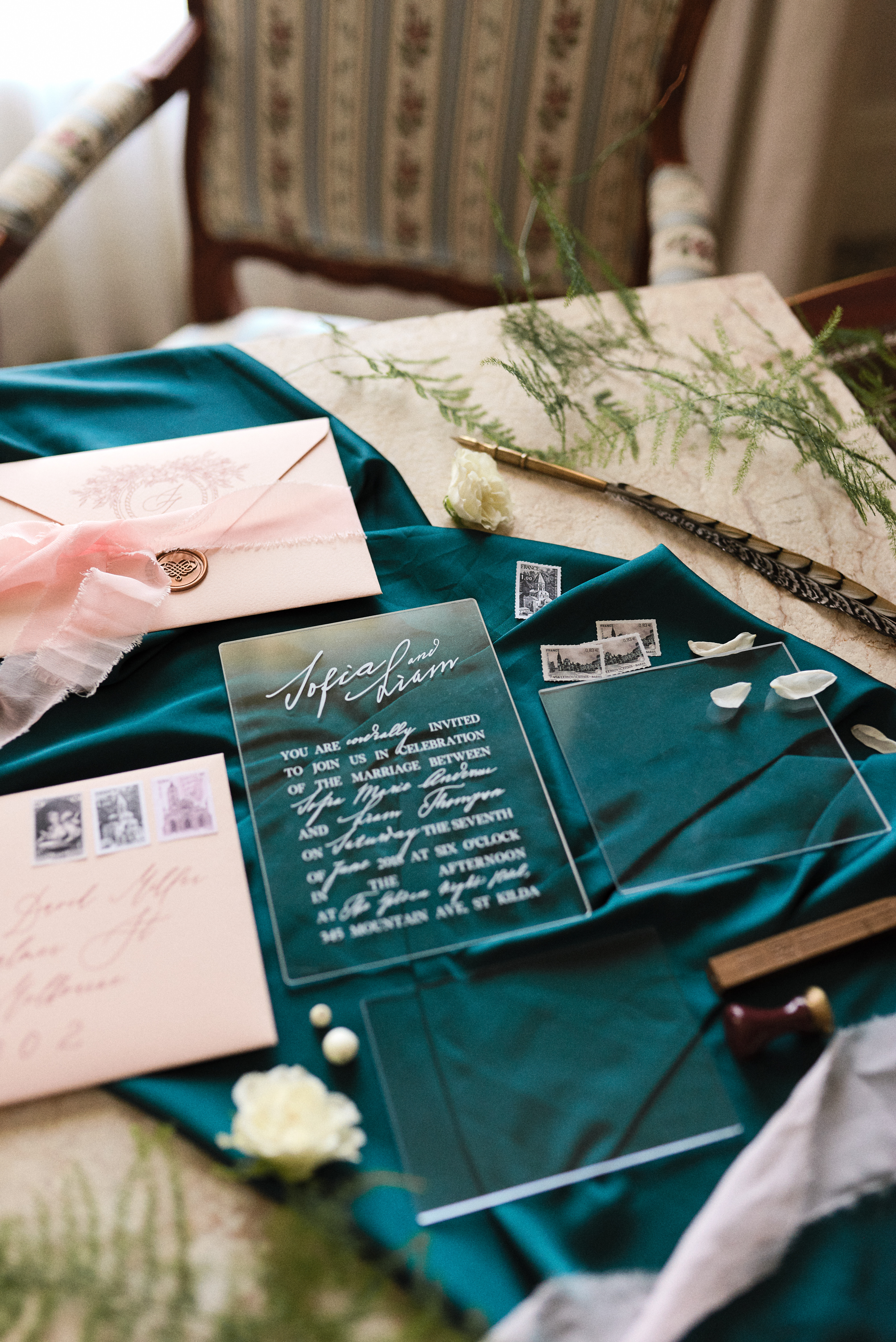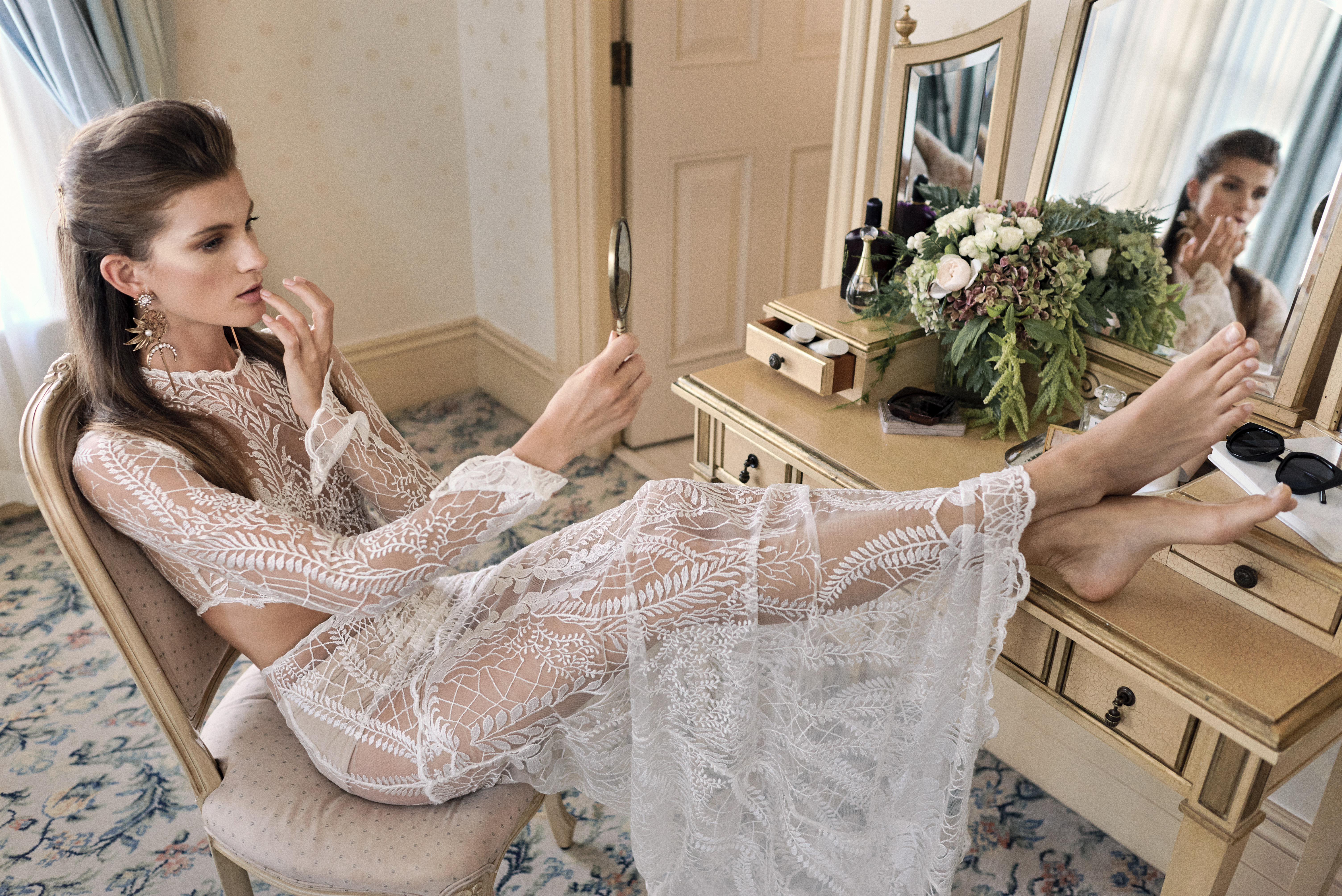 Flowers – Chloe Lashay Floristry
"Two gentle tones of matte green leaves to contrast beautifully with classic pure white flowers, displayed on the vintage style bath and on top of the fire place below the antique designed golden mirror. Flowers are also used in the bath."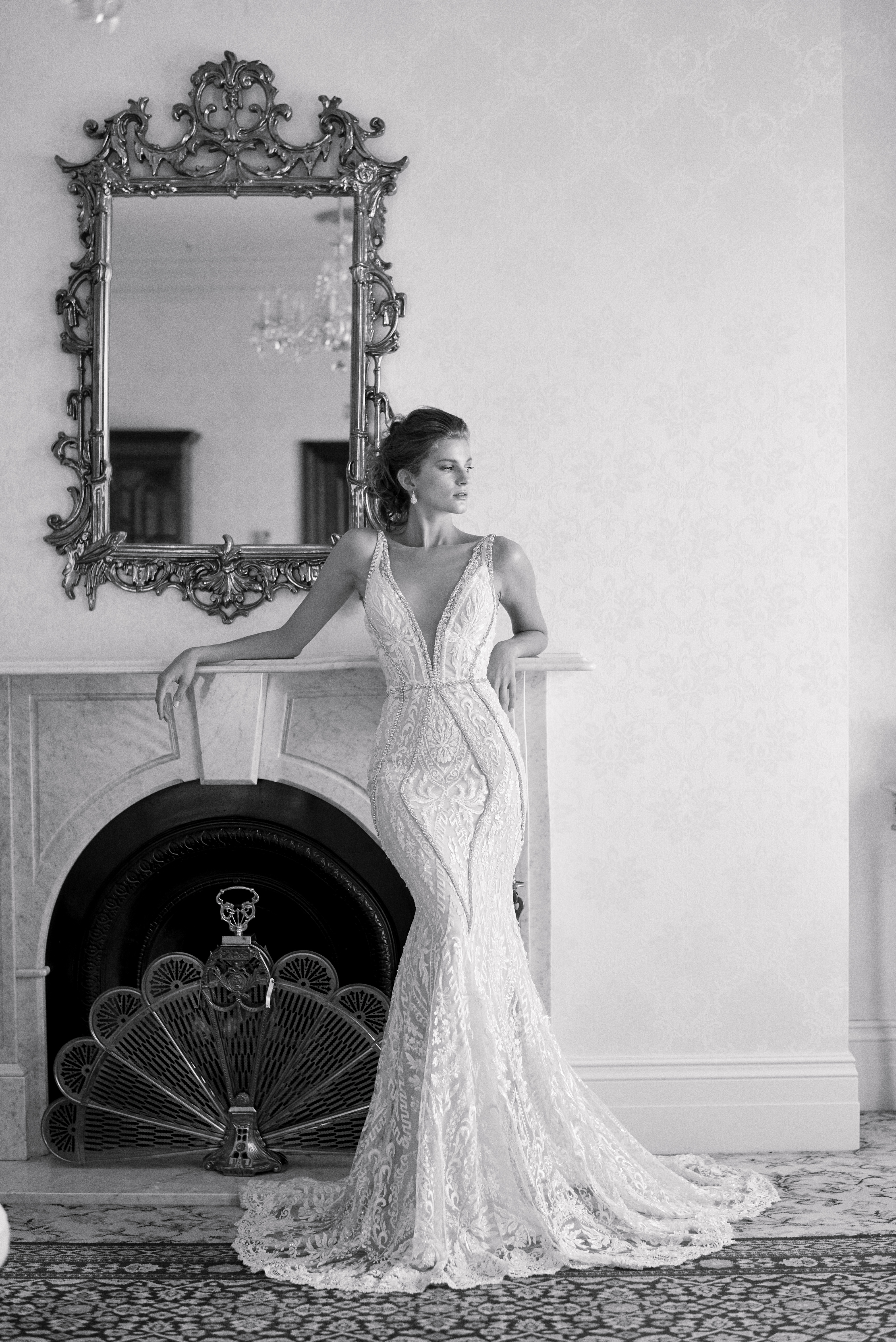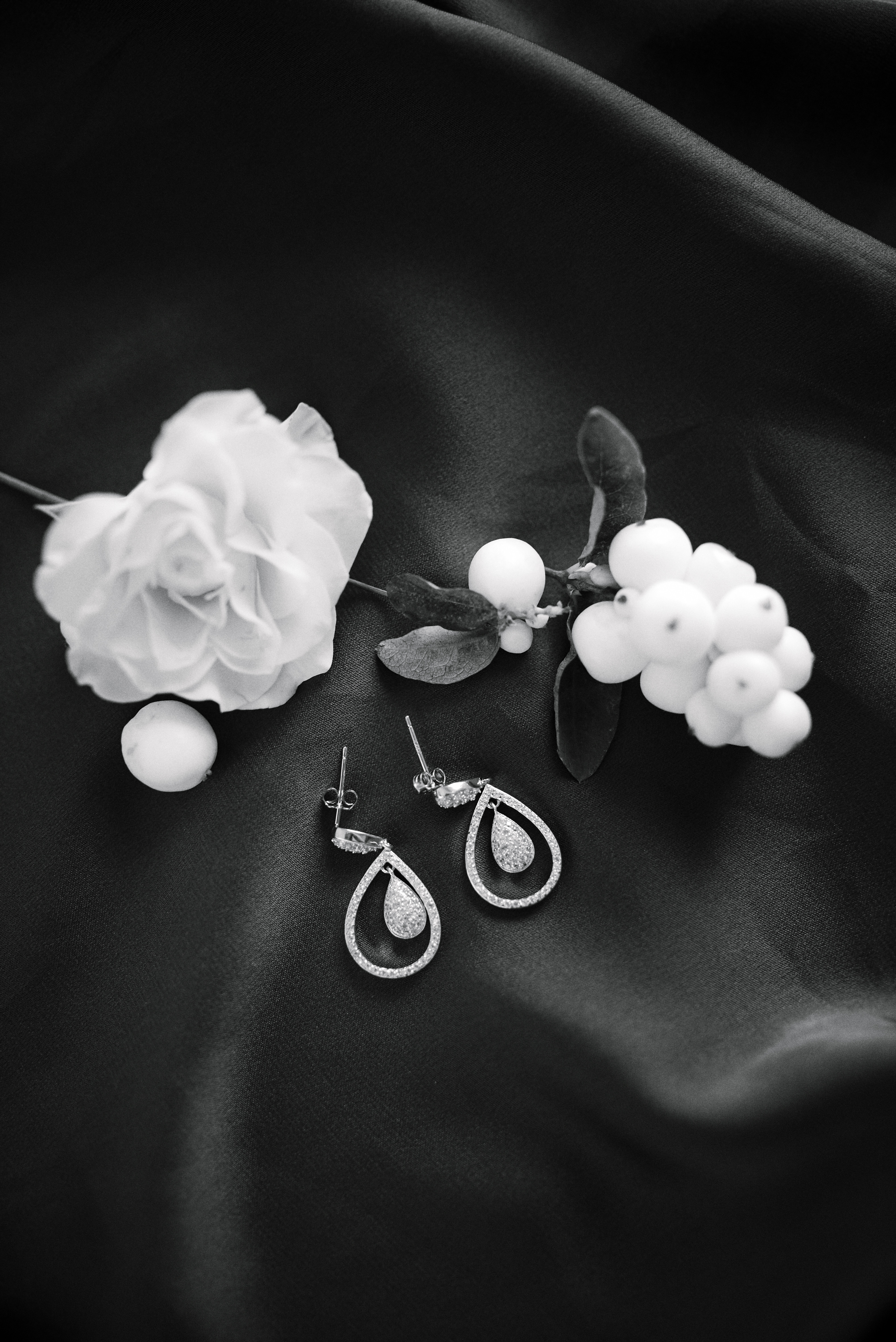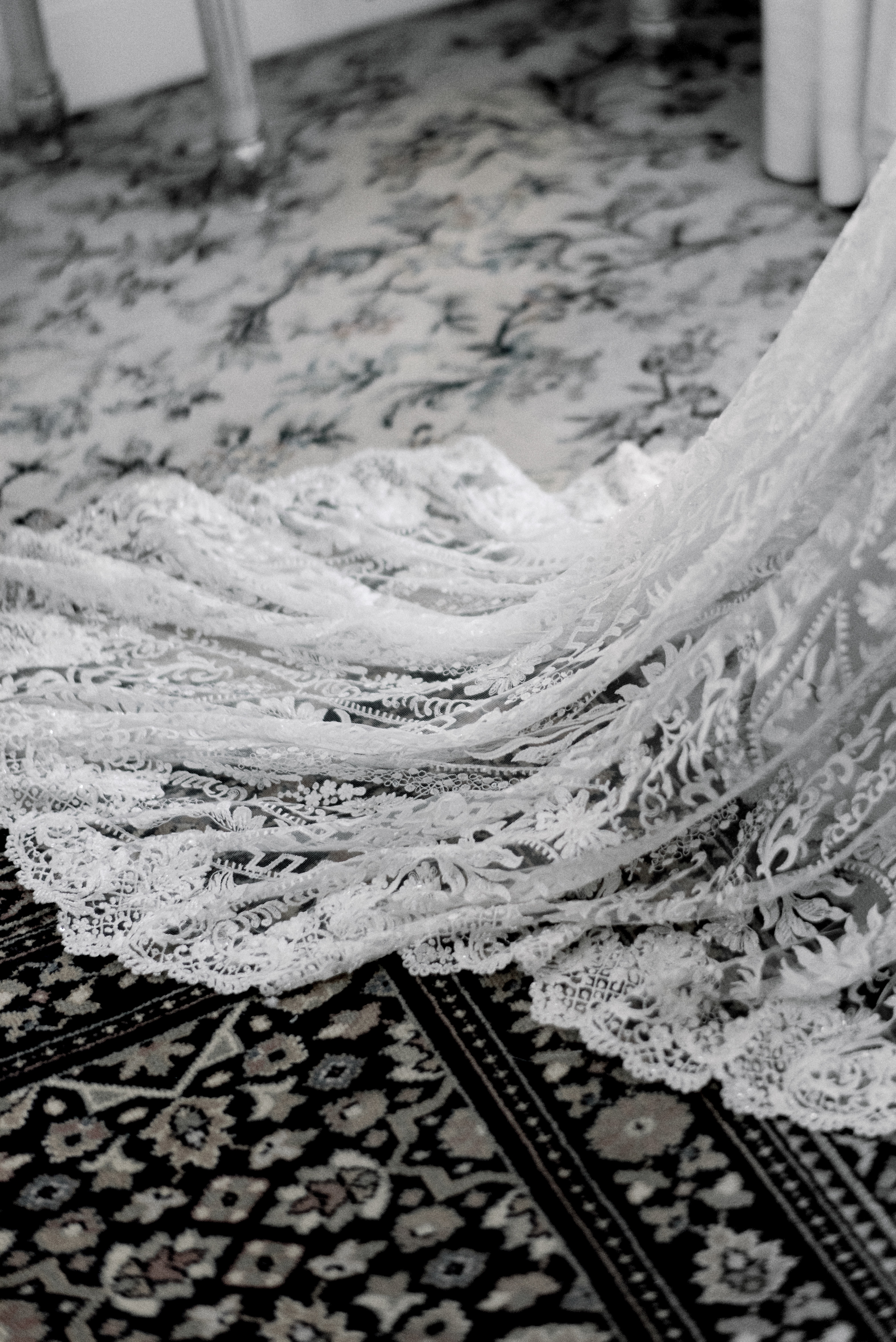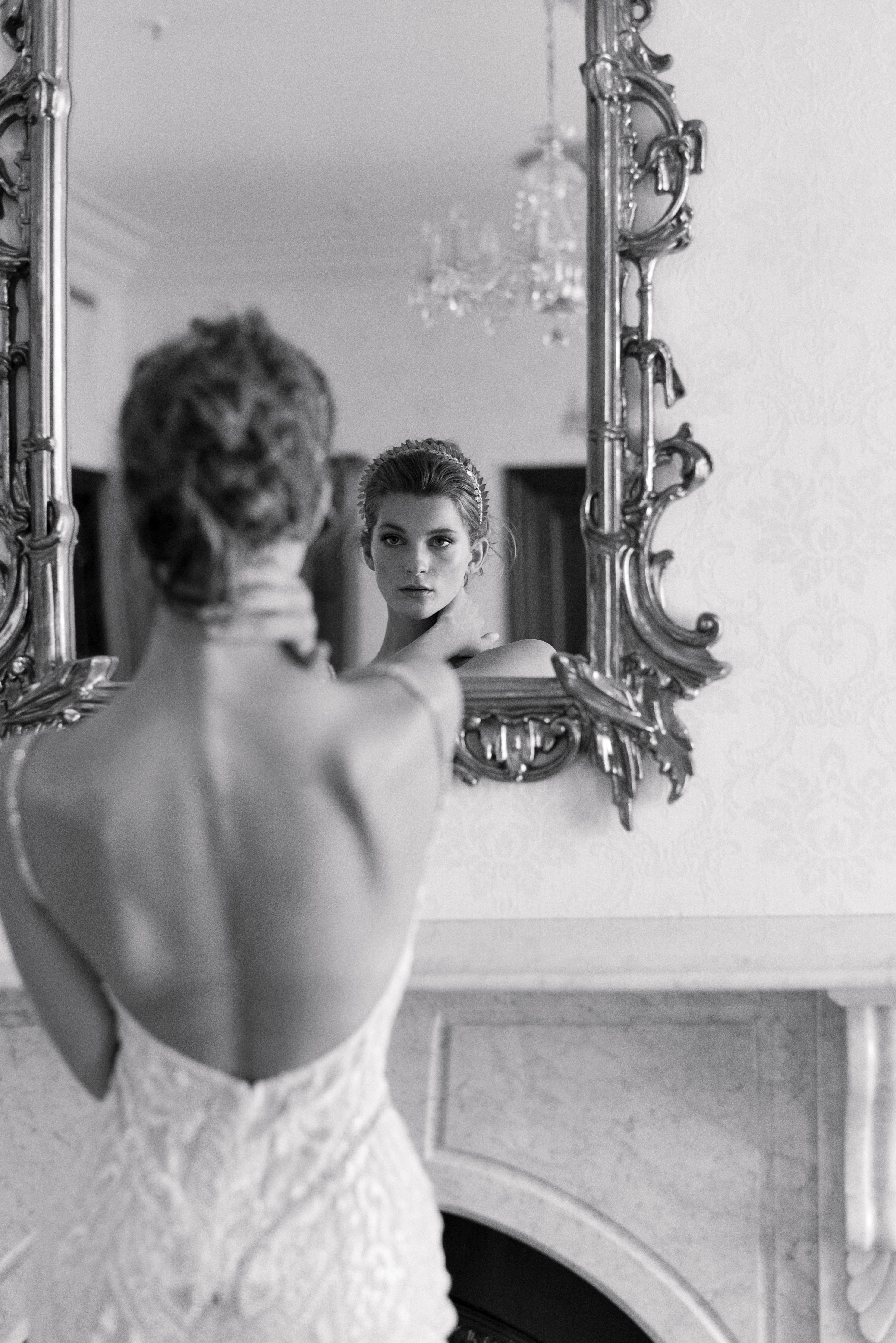 Make Up – Make Up By Laurie
"The make up is natural and soft to match the theme of simple and effortless elegance."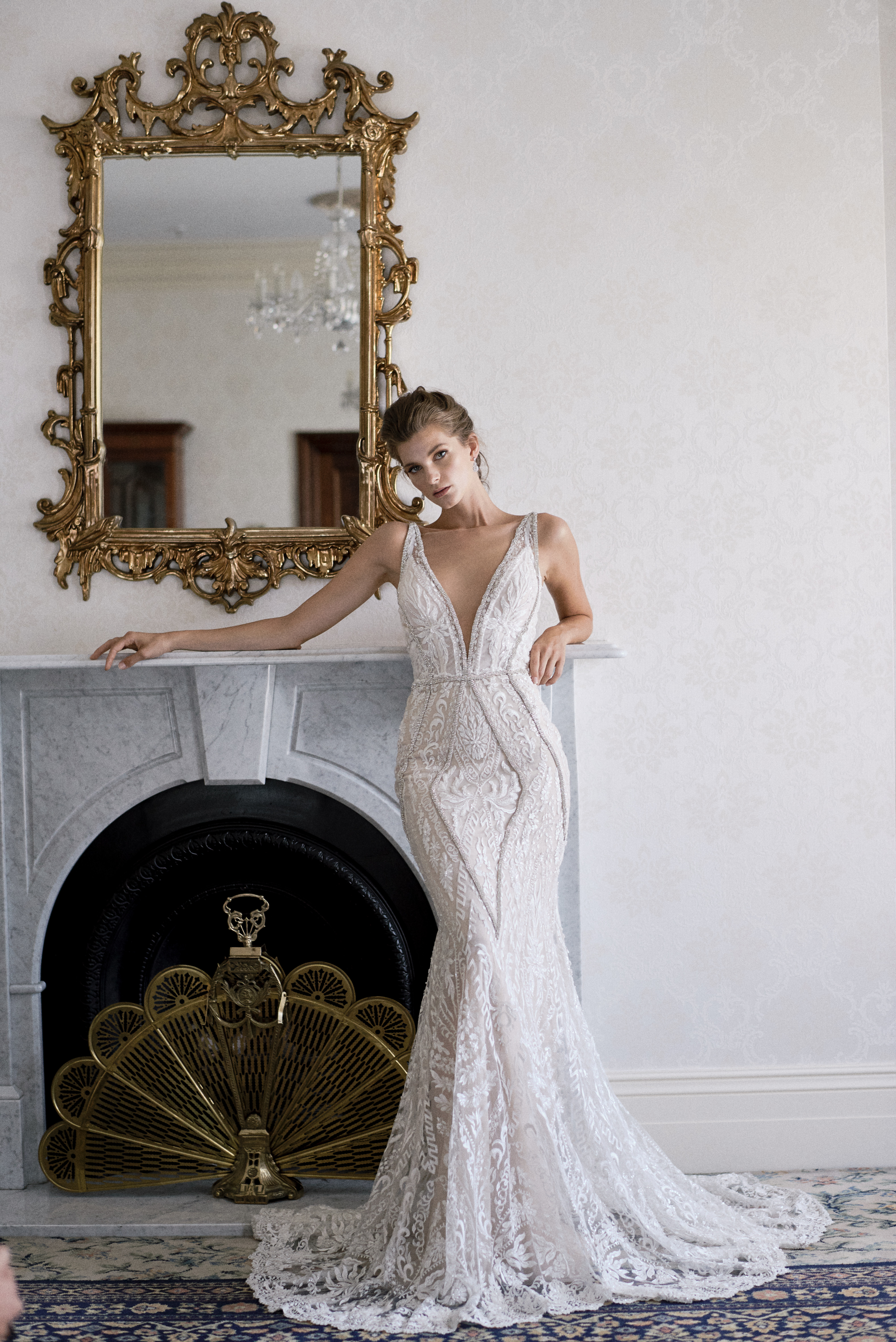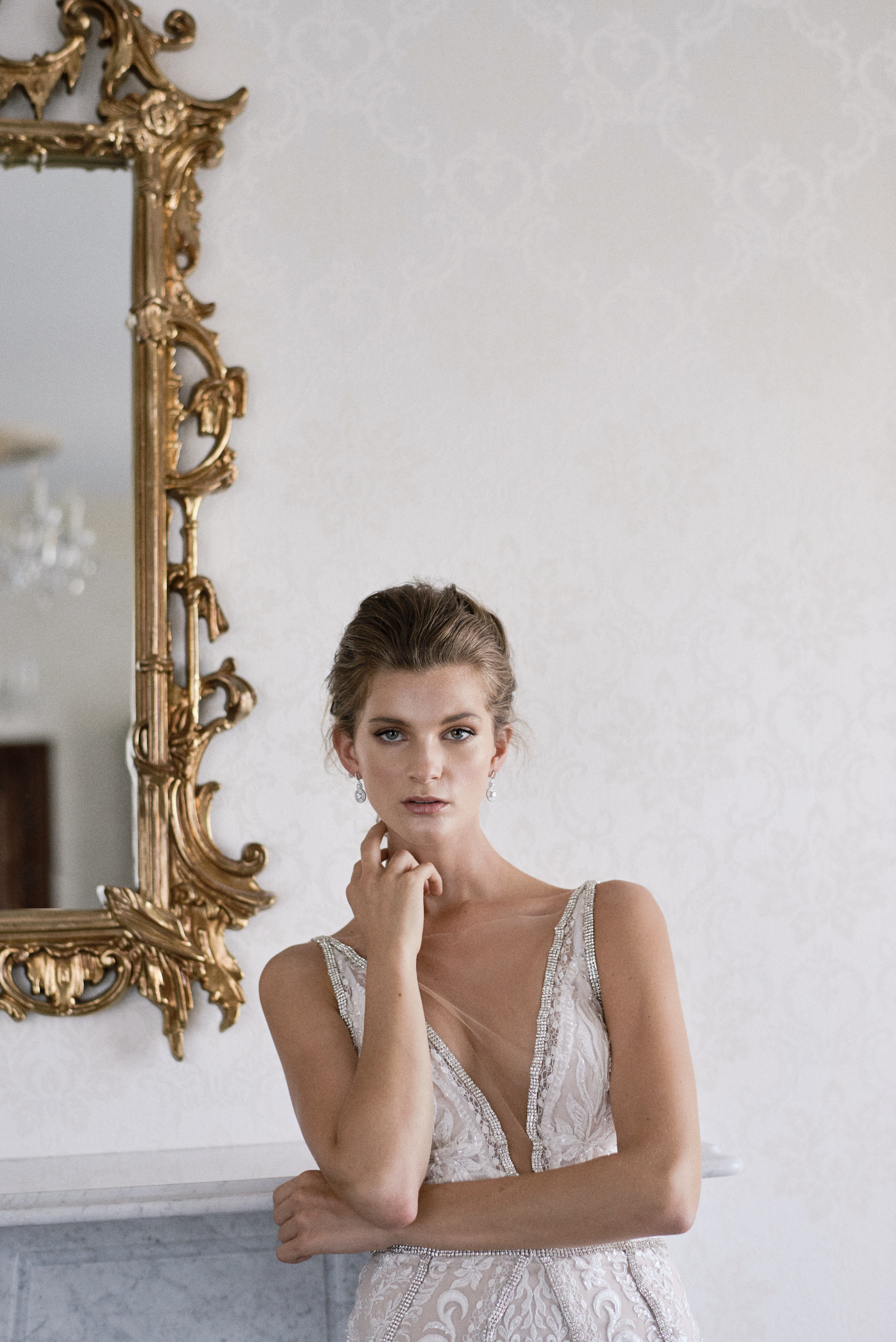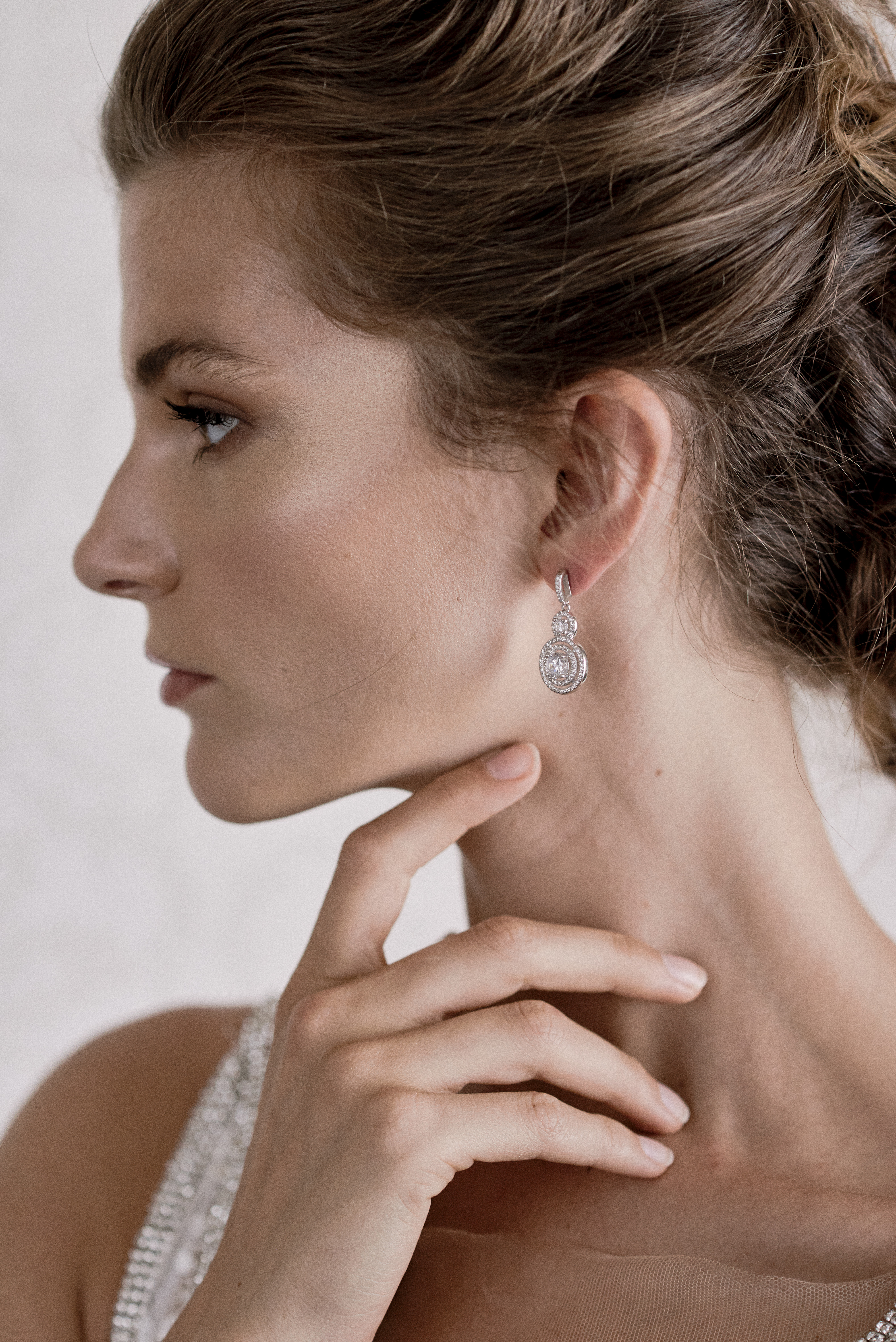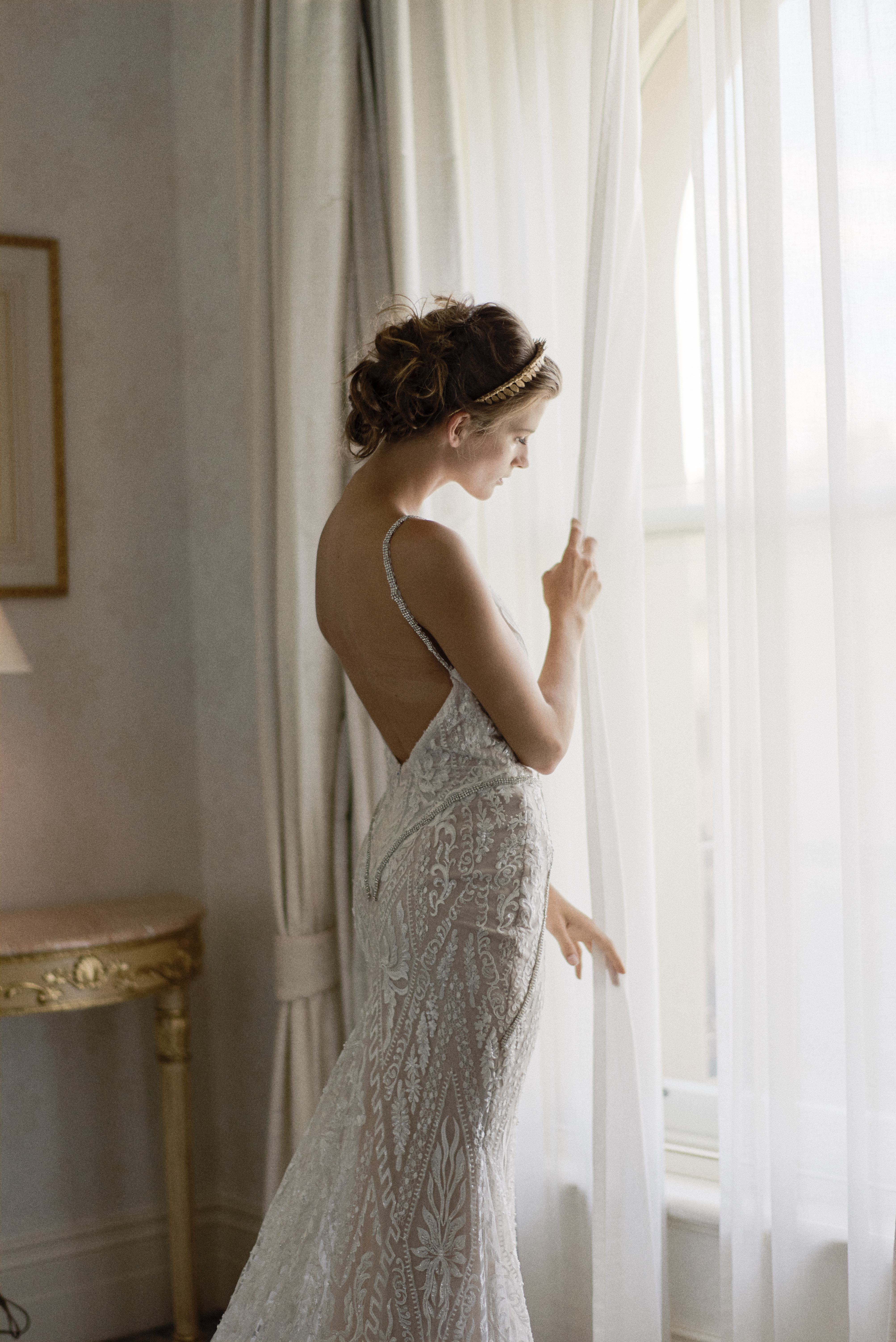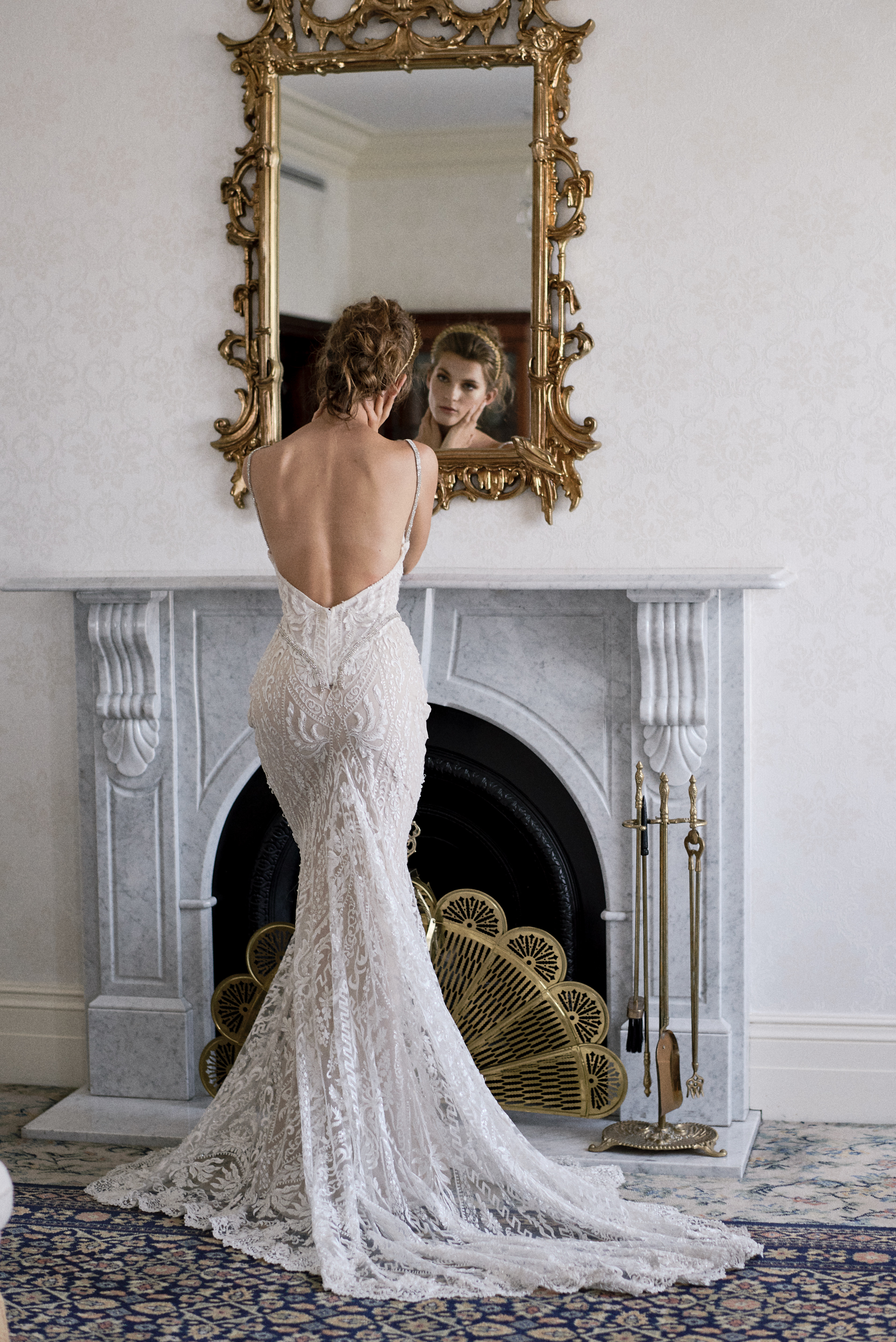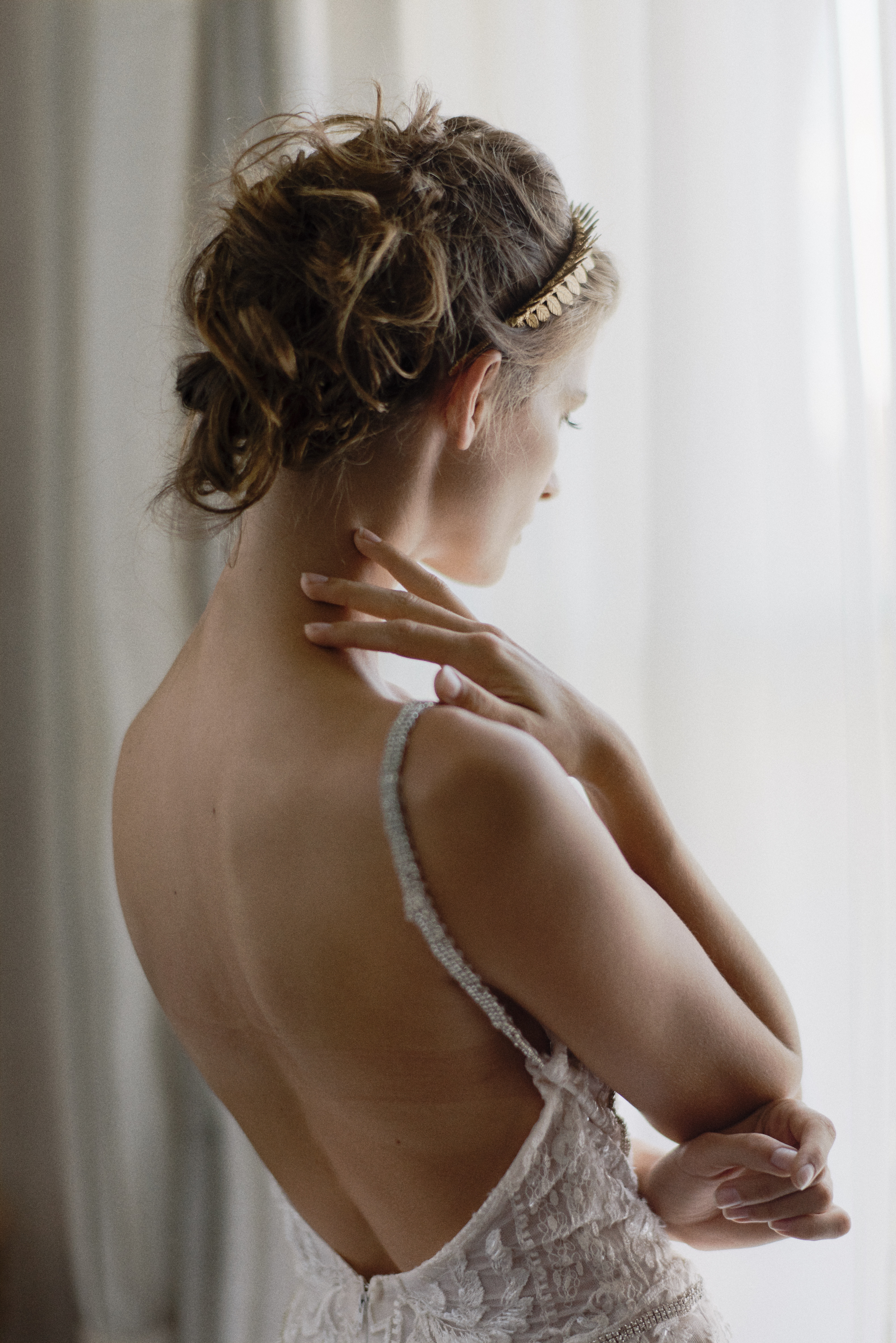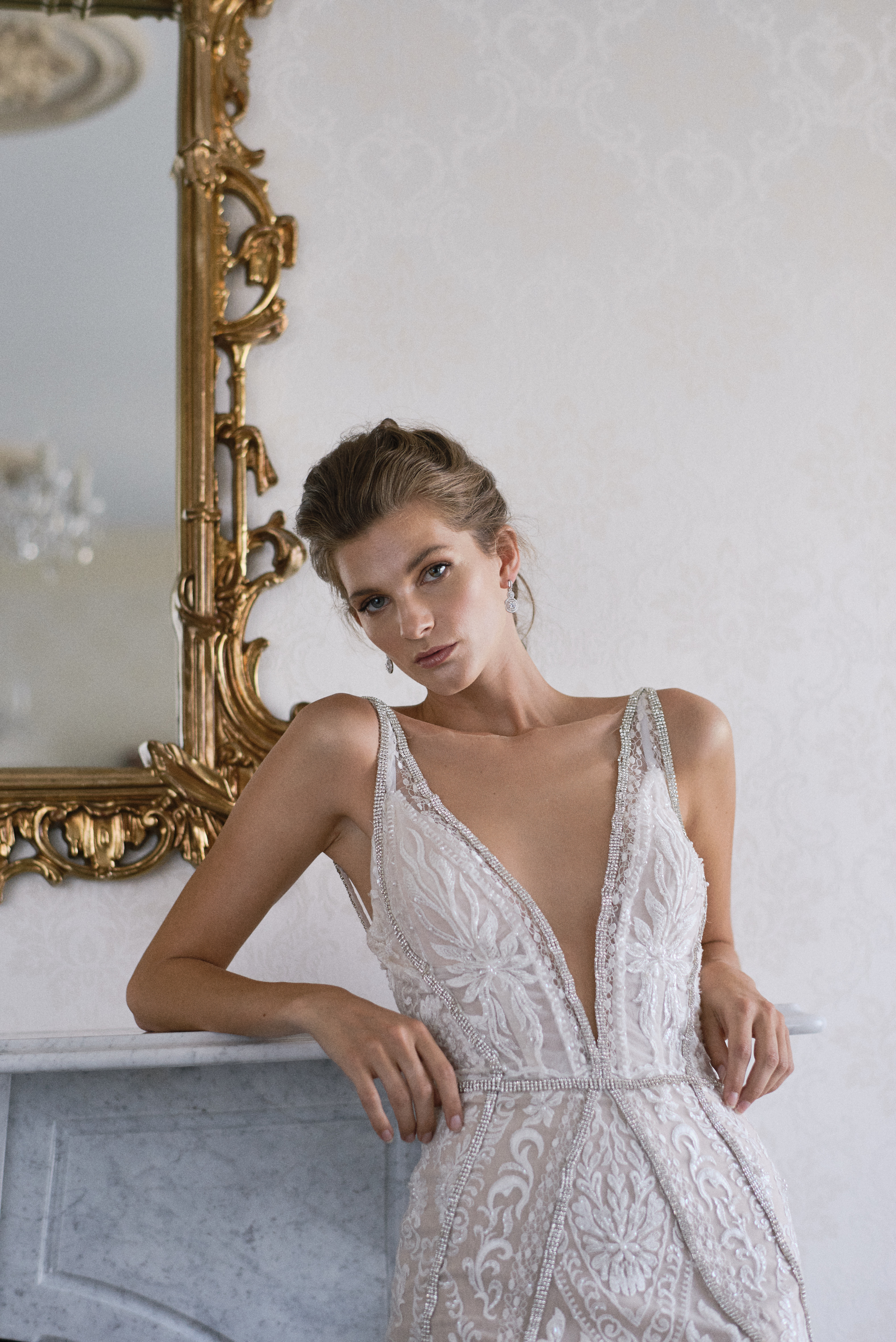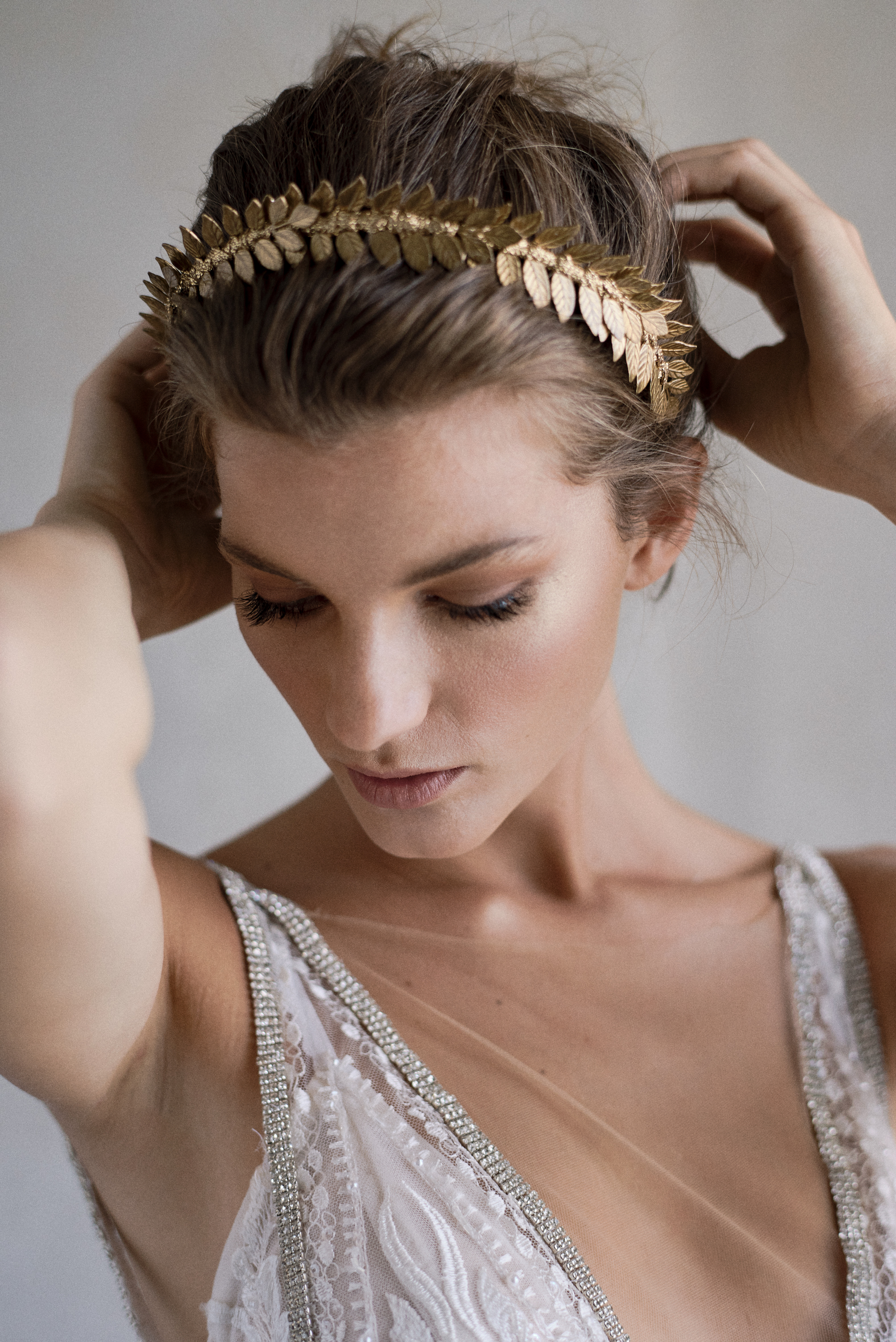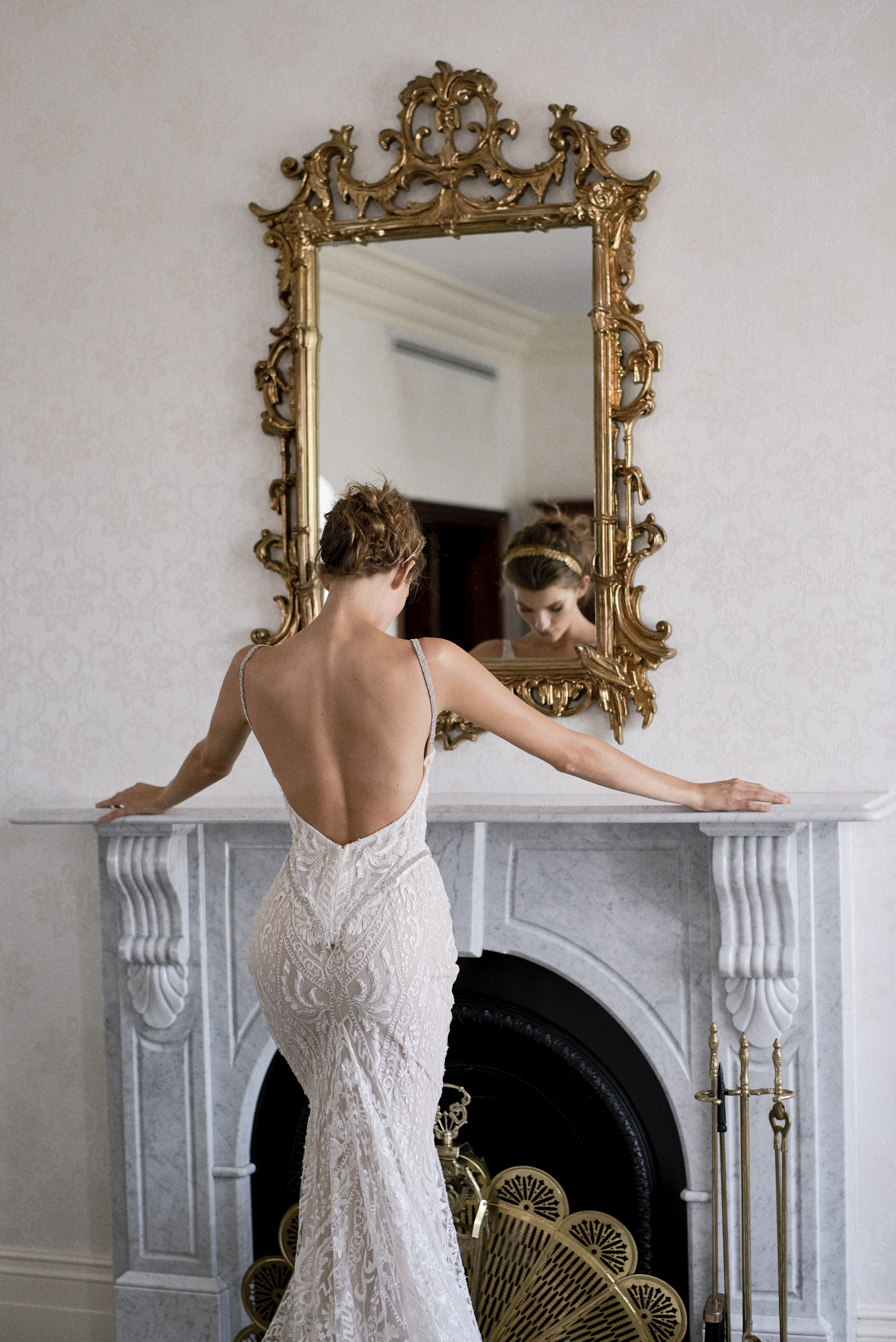 The Team – Pre-Wedding Preparation at Windsor Hotel with Uber Chic Bridal Gowns and Regal Accessories
Shoot Co-ordinator and Stylist – Bwedding Invitations
Hair – Michelle Towers – @hairbymichelletowers
Makeup – Make up by Laurie – @makeup_bylaurie
Bridal –
Galia Lahav – @galialahav
Cassandra Renee – @cassandrareneecouture
Eternal Bridal – @eternalbridal
Venue – Windsor Hotel Australia – @hotel_windsor
Florist – Chloe Lashay Floristry – @chloelashayfloristry
Stationery – Adorn Invitations – @adorninvitations
Crowns – Viktoria Novak – @viktorianovak
Graphic Design – Catsy Creative
Jewellery –
Love on Jewellery – @loveonjewellery
Kitte Jewellery – @kitte_au
Model – Selma from Chadwick Models – @selmalunde
Photography – Sephory Photography – @sephoryphotography
Custom Printing – Inktank Printing – @inktankprinting
Looking for more pre-wedding preparation and advice? Check out our blog on Industry Expert Advice – Why you need to hire a Wedding Planner