We recently have had our 1960s vintage wedding photos featured in Vintage Life magazine and on Love My Dress blog. Here is the article and photos.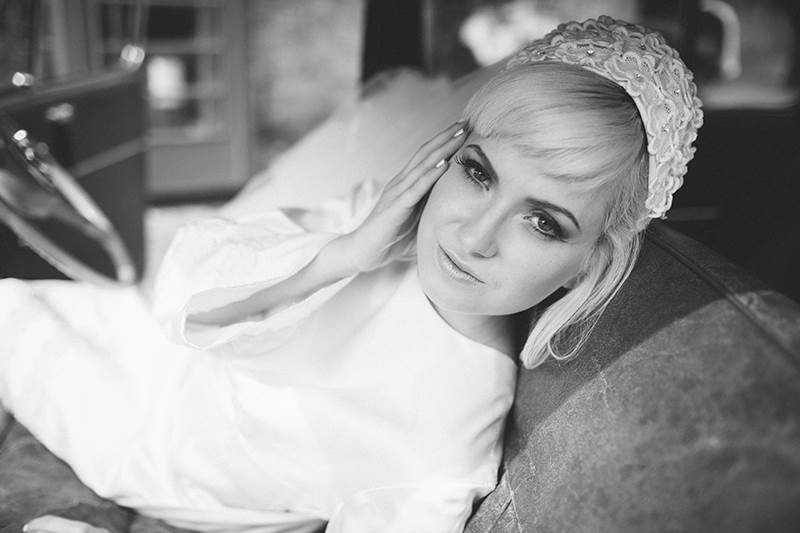 The 1960s brought about a shift in attitude towards fashion which included wedding dresses. Designers recognised that a bride wanted a dress that was fitting for a church service, yet one that was also youthful and fashionable. Designers such as Mary Quant and Bellville Sassoon created Ready to Wear dresses in the early 60s which were a shorter knee length yet still with the fit and flare shape from the 1950s. However most brides still chose a full length gown with a fitted bodice and A-line column skirt, feeling the need to play it safe.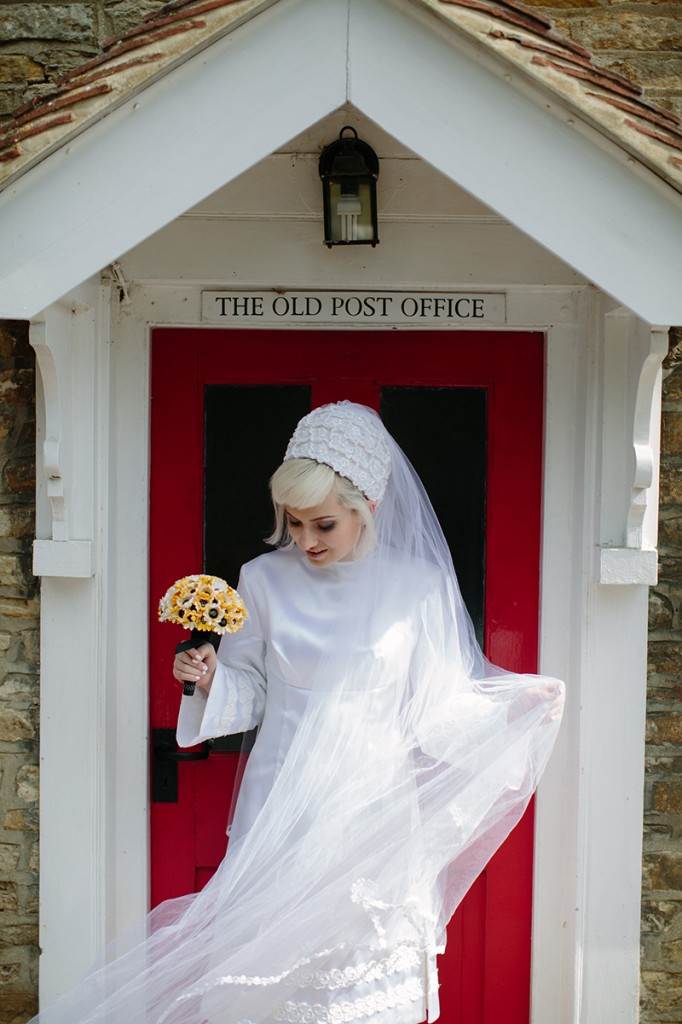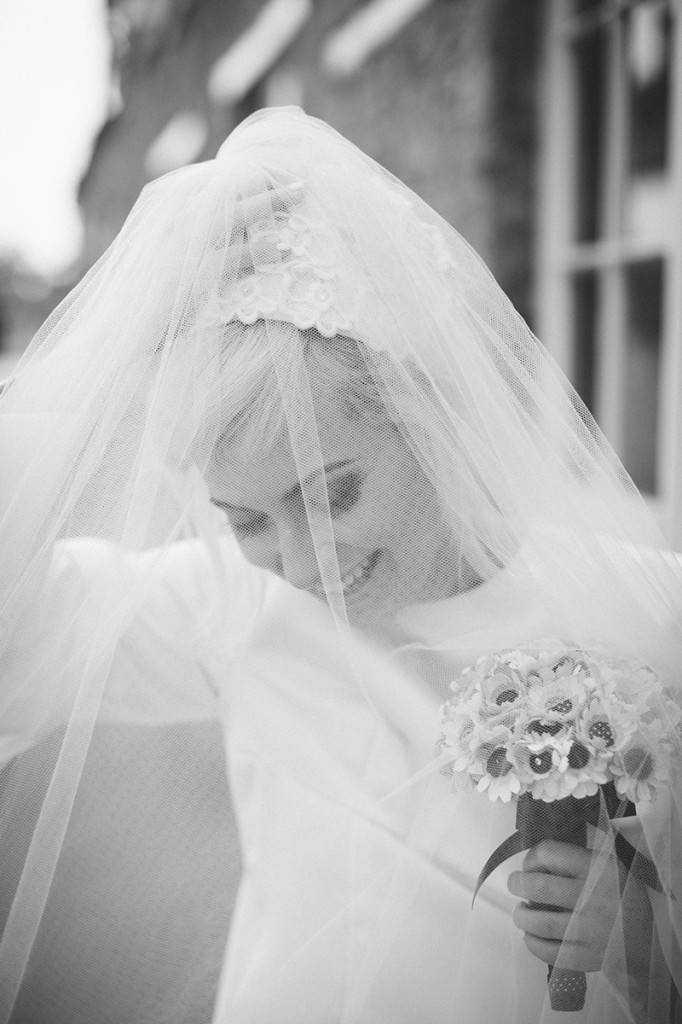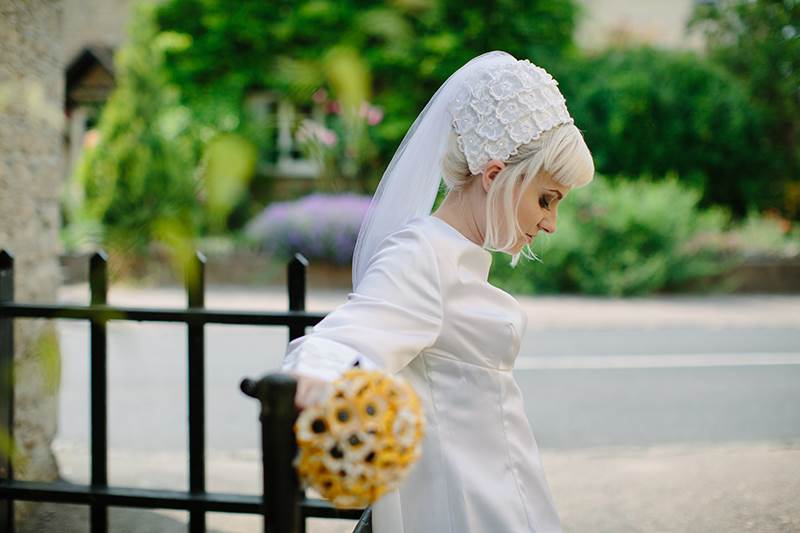 However in the second half of the decade bridal hemlines were short to match the daywear. John Bates designed a mini dress and coat for his Jean Veron label which can be seen in the V&A museum this year.
Despite its short length it was still felt to be appropriate for the occasion. Veils were short and puffy, worn on the back of the head. Another popular choice was a pillbox hat, a decorated skull cap or even a large rimmed floppy hat.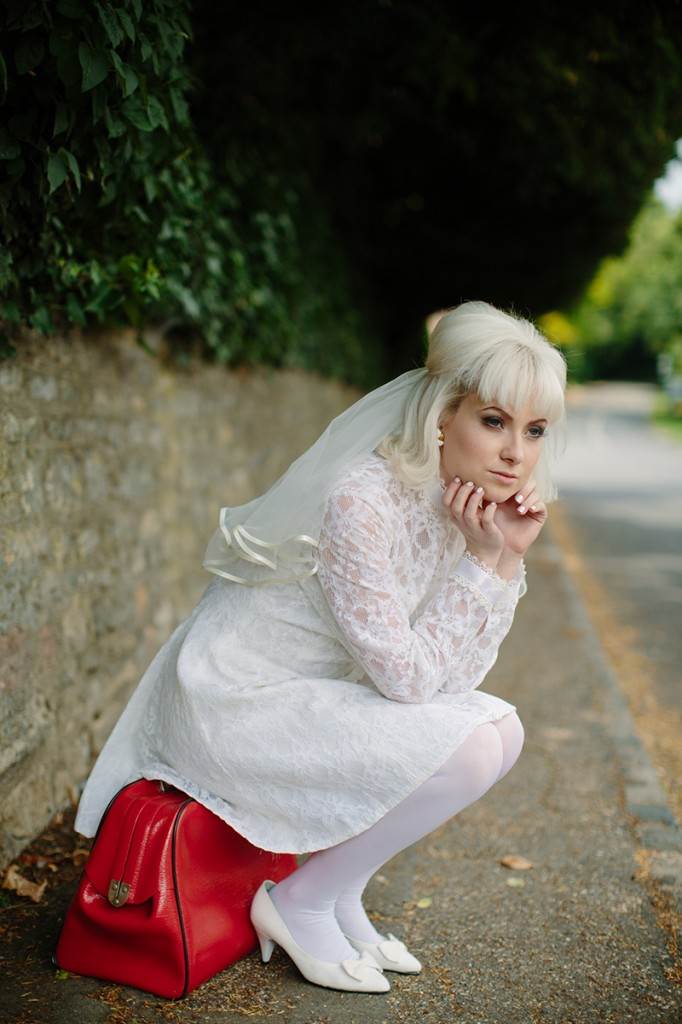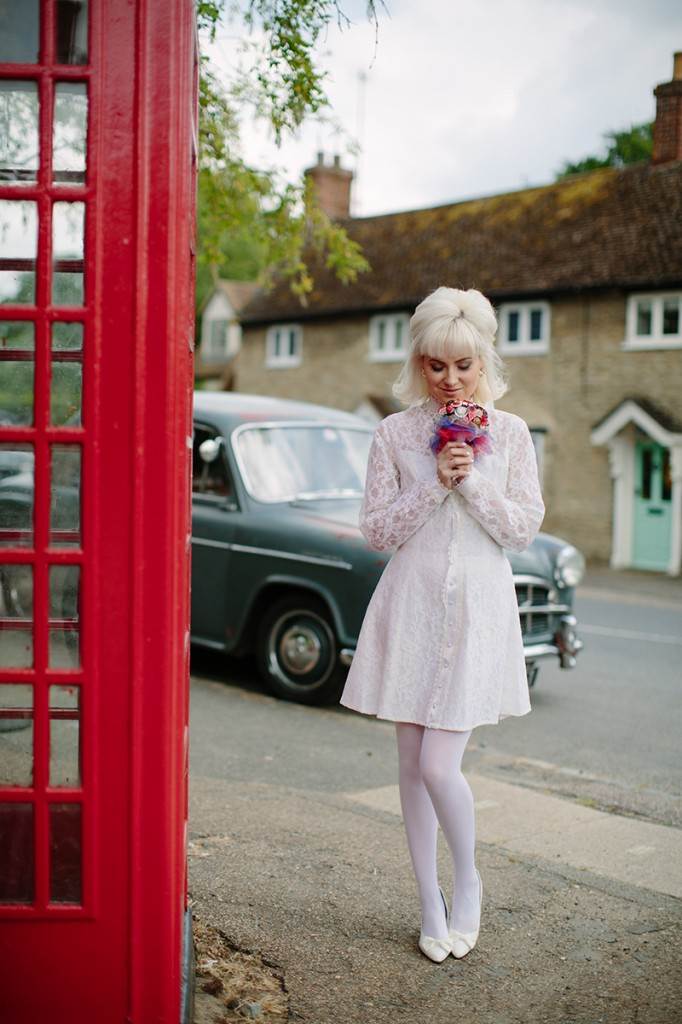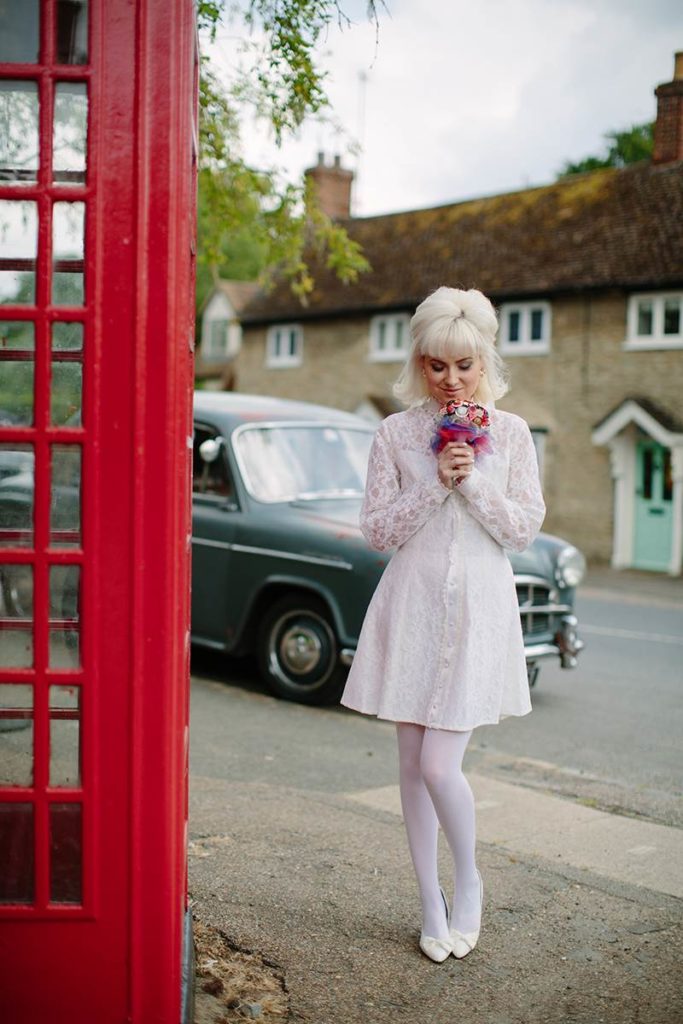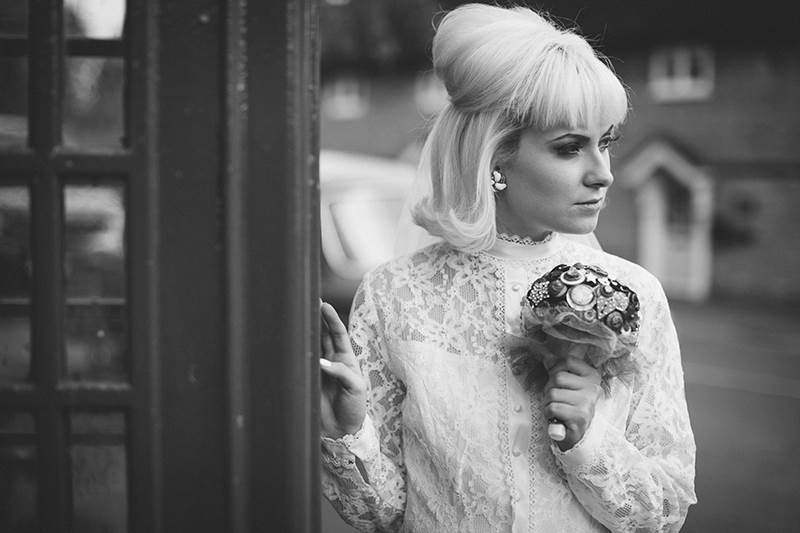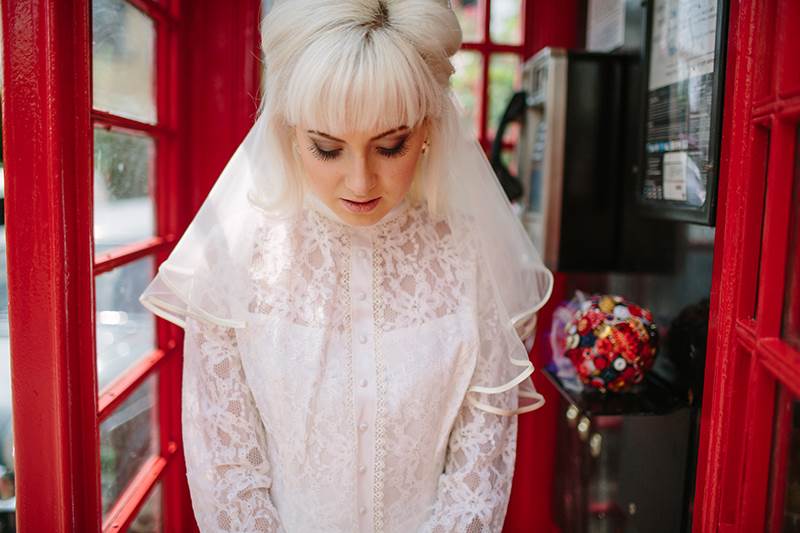 Daisies were everywhere – seen within the lace of the dresses, the veils, on caps making them the perfect choice for bouquets. Shoes were pointy, pale tights were often worn and hair was big.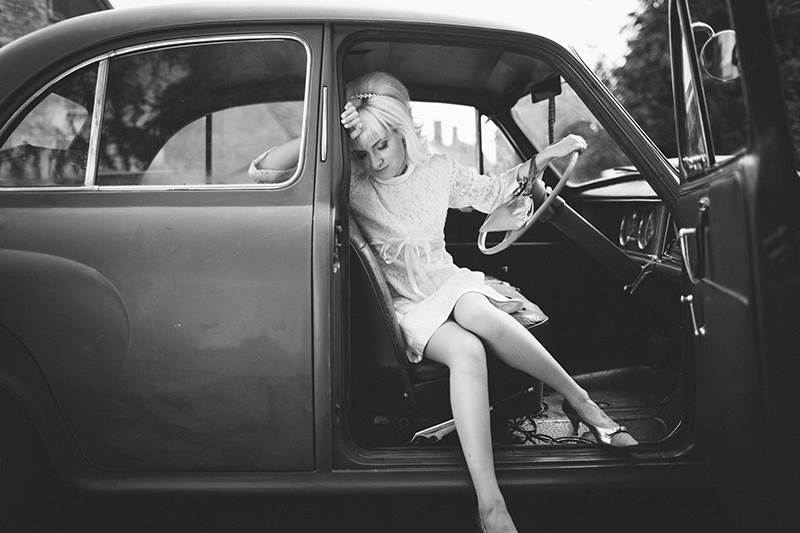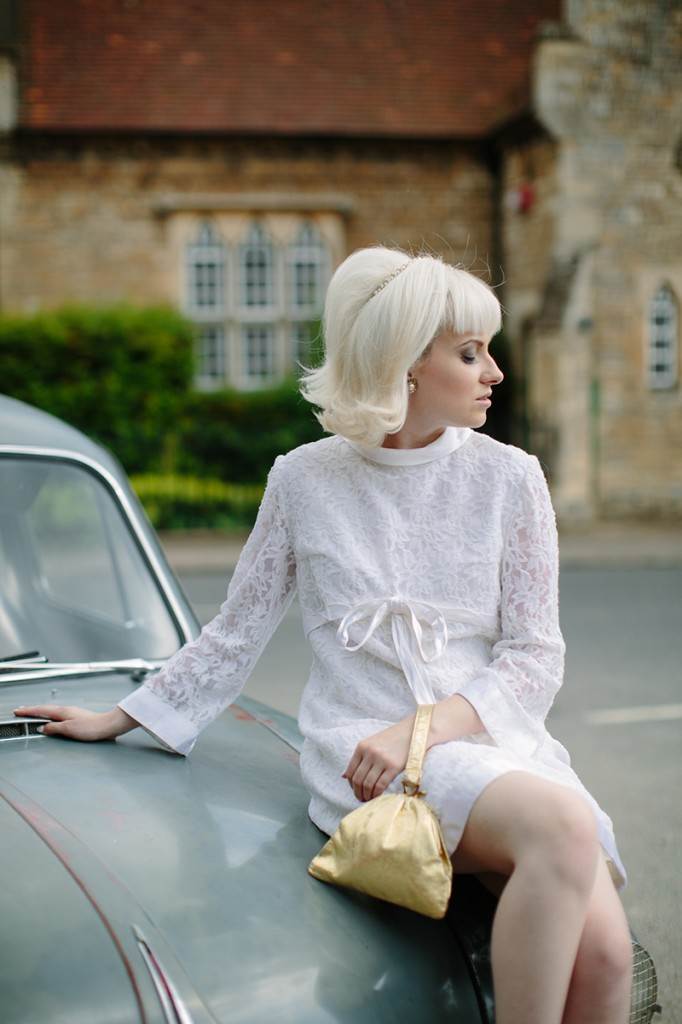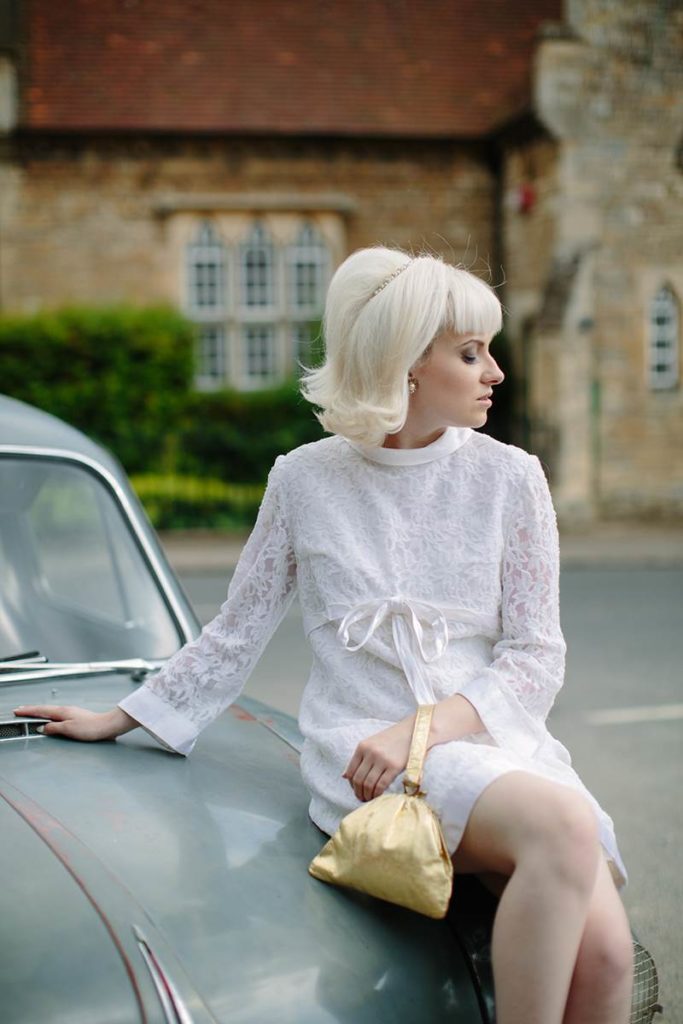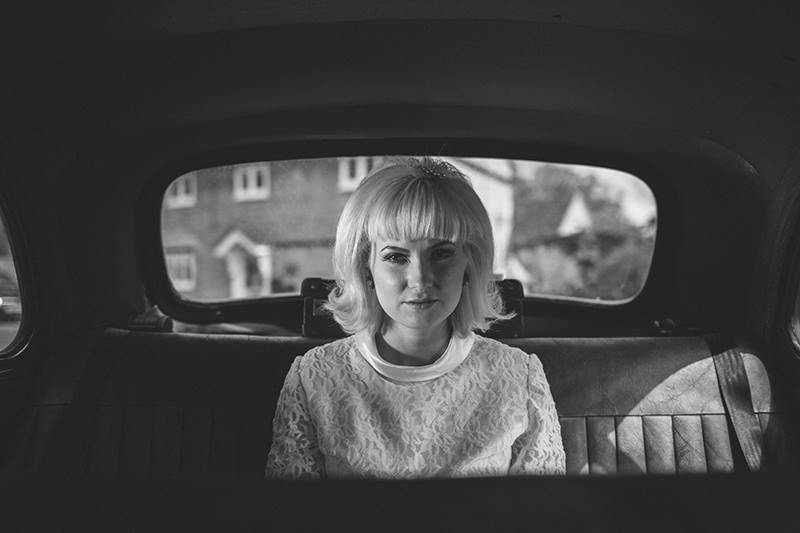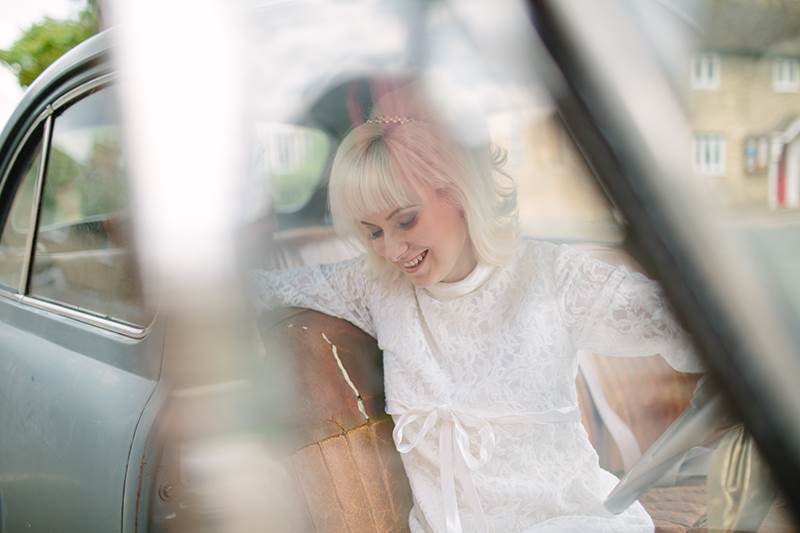 Photography: Binky Nixon Photography
Model: Dakota Hunt
Hair: Lee Danagher for The Chiswick Salon and Cassie Collings, CeeCee Hair Extensions.
Make-up: Barbara Stepansky
Styling: Kate Beavis
Dresses: Glory Days Vintage, Story of My Dress and The Vintage Gown
Short Veil: Petite Lumiere
Long veil and cap: Truly Vintage
Pearl head piece: Cherished
Button Bouquets: I Heart Buttons
Jewellery and handbags: Your Vintage Life