The wedding cake is an ancient tradition dating back to Roman and Medieval times. Back then a stack of buns would be used instead of a tiered cake but the symbolism was still the same. Over the centuries there have been many traditions created surrounding the cake and it still remains an important aspect of any wedding. But would you choose a fruit cake wedding cake now?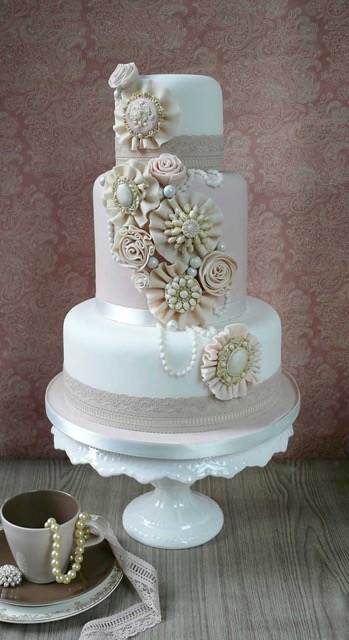 Cake by Pink Cocoa
The tradition for a fruit cake wedding cake began in the 16th century in Britain, when sugarcane became readily available from the West Indies. The new style dark fruitcake was made with molasses and was much more dense than previous versions. So dense, in fact, that brides were often forced to cut it with serrated cake saws made of silver!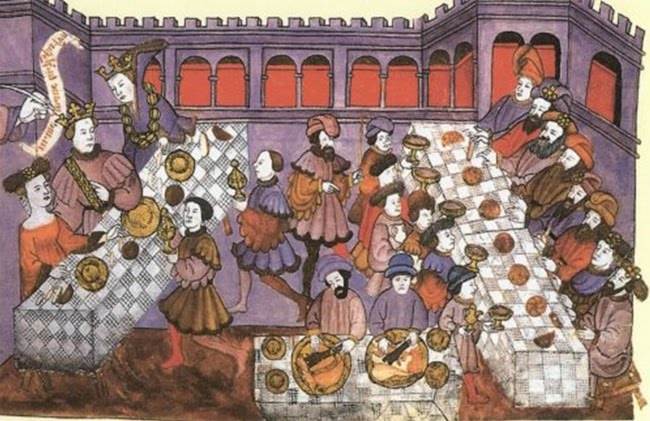 Because dark fruitcake doesn't easily spoil and its dried fruit inside stands the test of time, it suited wedding traditions perfectly. You've likely heard of keeping the top tier of wedding cake and eating it on the first wedding anniversary?
Pre-freezer days, these traditions weren't easily fulfilled by sweets other than dark fruitcakes, which could last up to a year as long as they were properly wrapped to keep insects out. Richly flavored, especially when doused with alcohol, fruitcake was also perfect for warming guests at weddings and showed how affluent the brides family were.

In the UK, traditionally wedding cake is still made from fruitcake, but brides now can choose anything from carrot cake to chocolate to sponge to red velvet. Even with the advent of all these different varieties there's still something truly 'wedding' about having at least one tier of fruitcake still. If there was no rich fruitcake, wrapped in marzipan and royal icing to have with tea and coffee in the afternoon there would be a guest mutiny!
Written by Sarah Gorlov