The proposal has finally happened, and the very next day you start searching for your perfect wedding dress (or in fact have found the dress long before the engagement ring is on your finger!). This is what I hear all the time, but often the bridesmaid dress is left until much later in the planning process. Sometimes brides rush out to the high street in a panic for their maids, when there is the perfect vintage bridesmaid dress out there. Here are some of our favourites, perfect for every era of wedding, with no hint of peach taffeta, that your best friends are going to love you for.
A 1920s Vintage Bridesmaid Dress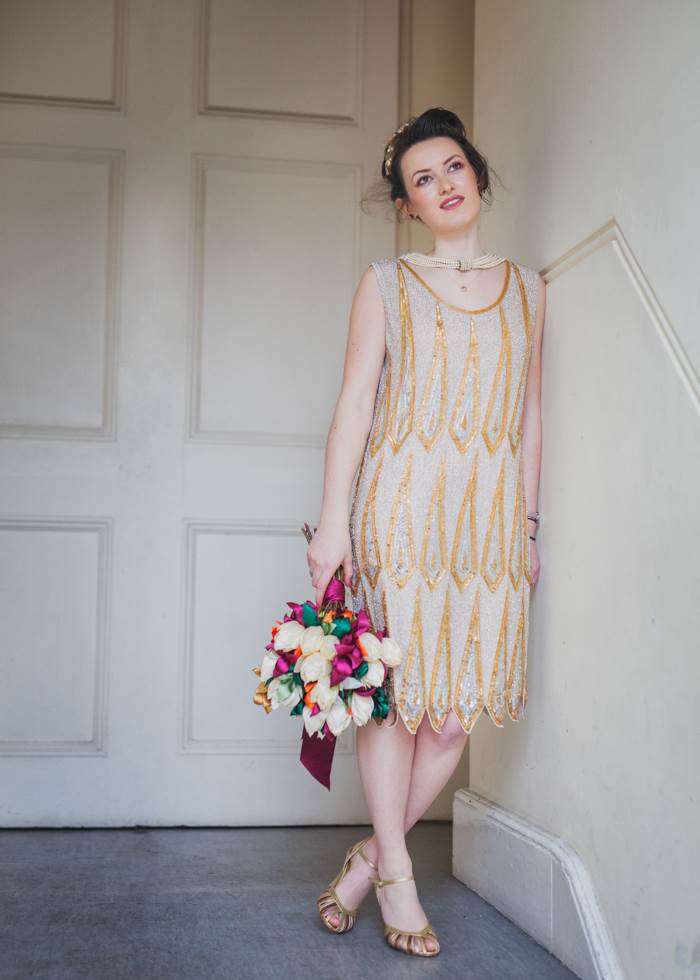 Image by Meghan Lorna
This beaded vintage inspired flapper frock by Days of Grace, is a fun look for a 1920s wedding and comes in a variety of colours. Maybe you could choose one in blue, pink, gold and grey so all your bridesmaids look different?
A 1930s Vintage Bridesmaid Dress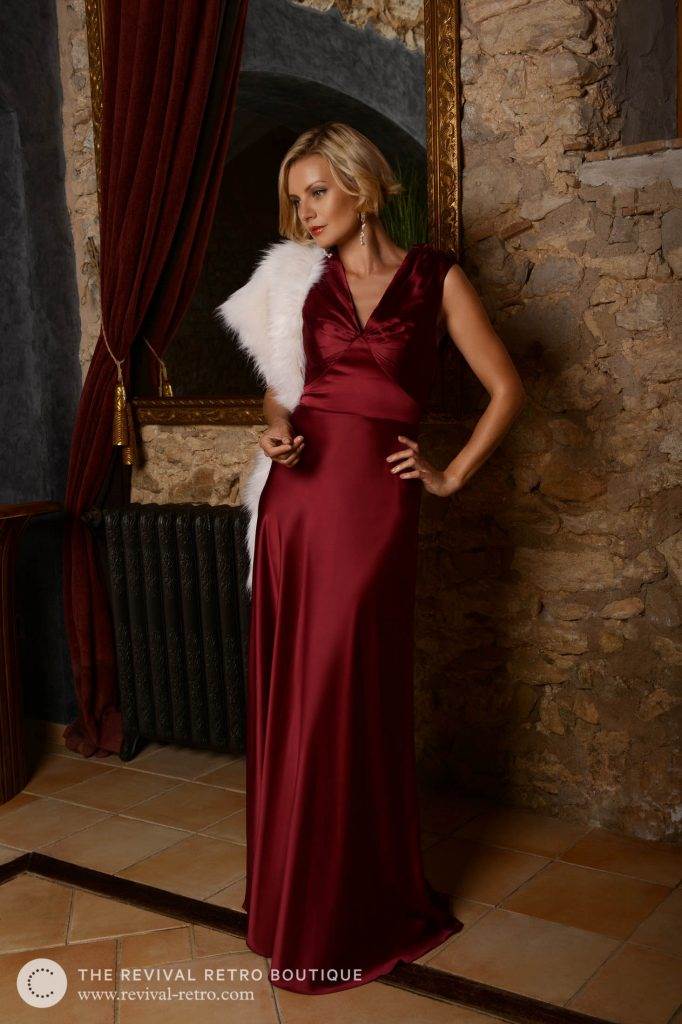 A 1930s bride will be wearing a silk bias cut elegant gown so surely your bridesmaid should mirror this look? The Harlow dress from Revival Retro, comes in wine or emerald green and oozes glamour.
A 1940s Vintage Bridesmaid Dress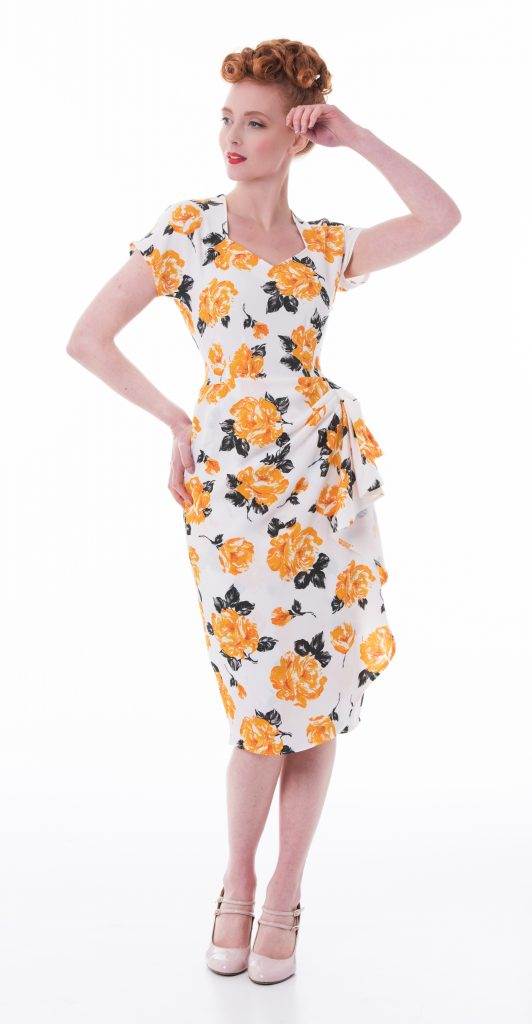 Rather than choosing a classic 1940s tea dress for your bridesmaids, how about a fitted sarong dress. This Hayworth floral dress by The House of Foxy, has a matching bolero jacket, and is based on American Hollywood wartime designs so perfect for a 1940s wedding.
A 1950s Vintage Bridesmaid Dress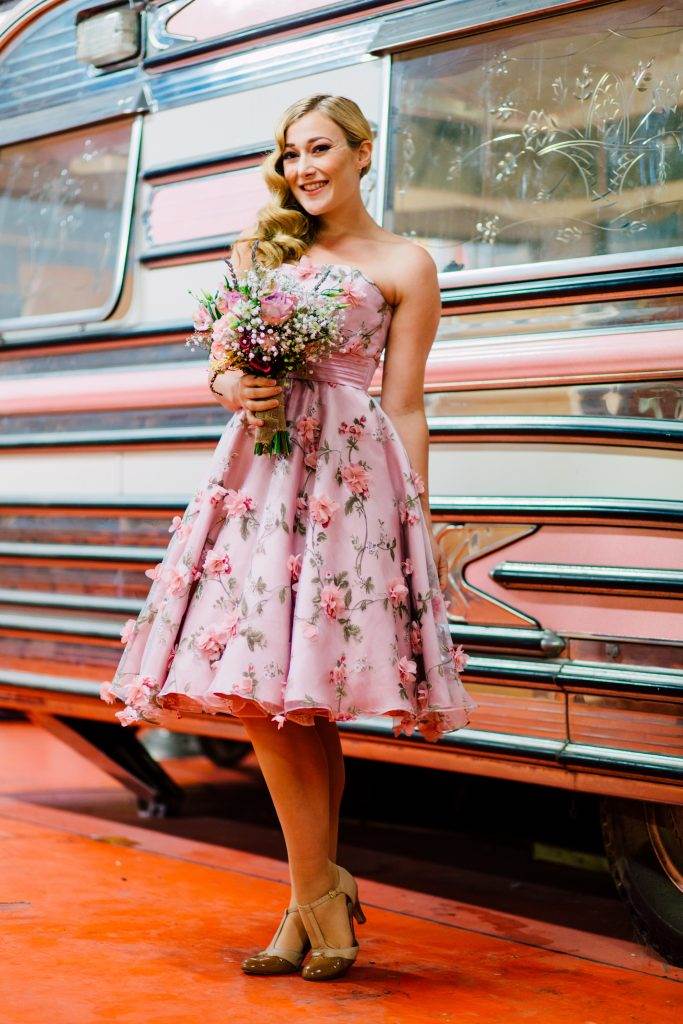 Image by Amy Rose Photography
There are so many 1950s style dresses available for bridesmaids but we love this pretty pastel dress by English Country Vintage. The bandeau style with nipped in waist and full skirt epitomises this decade, and by adding a pink petticoat underneath, your bridesmaid will have tonnes of fun in this frock!
A 1960s Vintage Bridesmaid Dress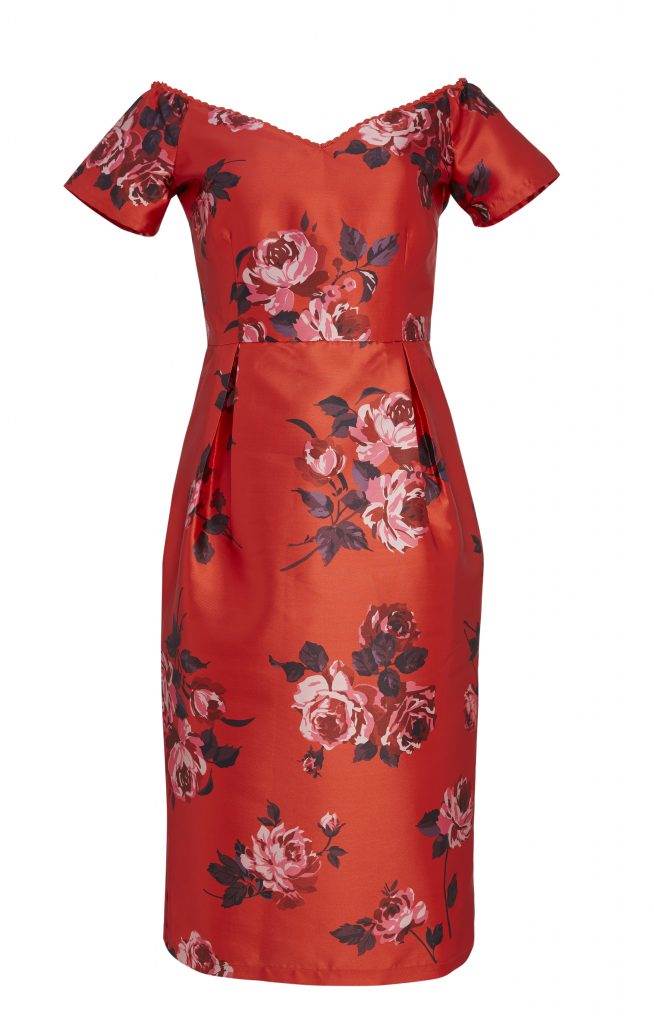 The Sybil dress by Joannie Clothing has an early 1960s feel to it is perfect for a vintage wedding. The red colour is so vibrant to contrast with an ivory wedding dress, and the knee length hemline is perfect for this decade.
A 1970s Vintage Bridesmaid Dress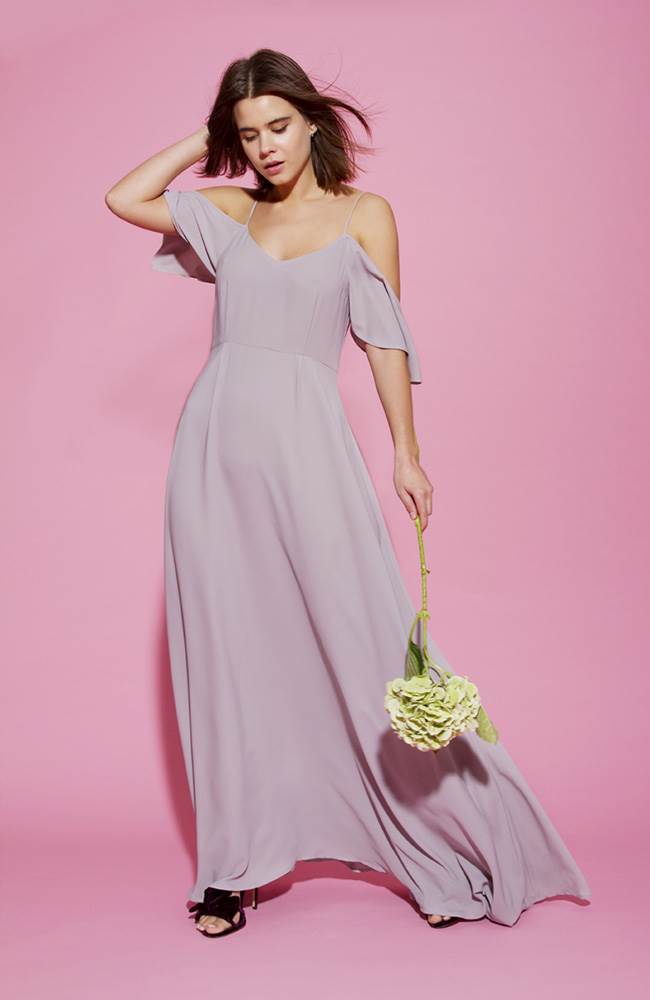 Boho 1970s inspired brides will want boho bridesmaids to complete the look. These maxi dresses by Rewritten are smart enough for a wedding but also can be worn on holiday – and they come in a variety of colours.
A 1980/90s Vintage Bridesmaid Dress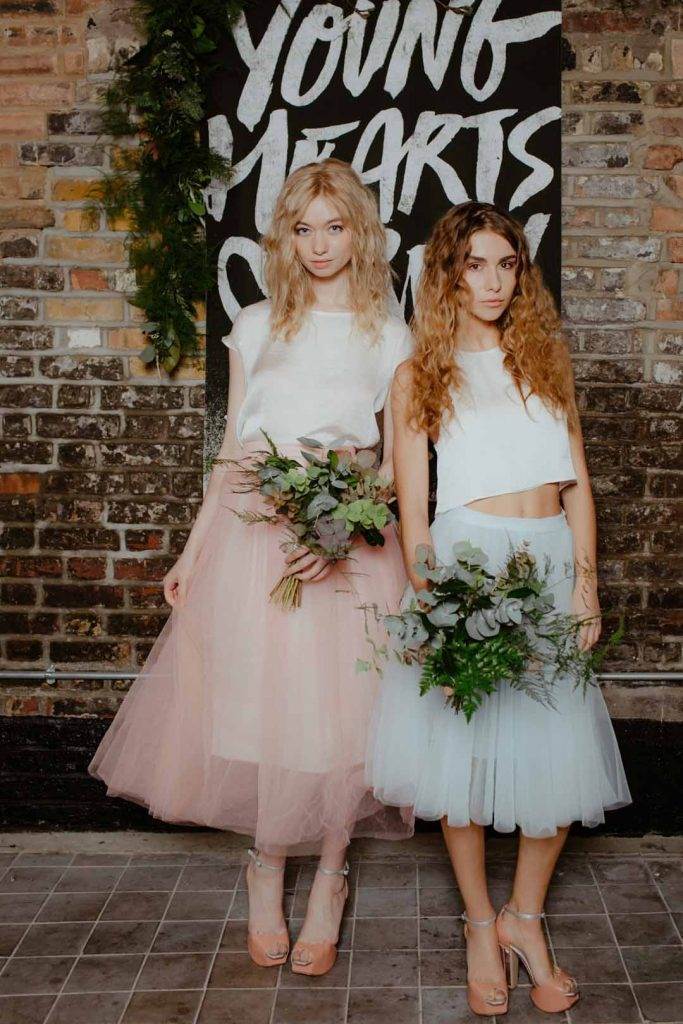 Image by Cinzia Bruschini
Yes, 80s and early 90s vintage weddings aren't as popular as earlier decades but these bridesmaid separates designed by Velvet Johnstone and Rock The Frock, have a modern vintage vibe. Plus, your maids can wear them again as the silk cami looks great with jeans and the skirt has a real 50s prom feel to it.
This is my article for Vintage Life Magazine, as their wedding editor.