We love the 1970s – from glam rock's Ziggy Stardust, to punk and then to disco – all are perfect to inject some vintage fun into a wedding. Today we share a disco wedding styled shoot from Rock The Frock, photographed in their alternative and über cool bridal boutique. If you love a glitter ball, oodles of sequins and sparkles then you will love this look.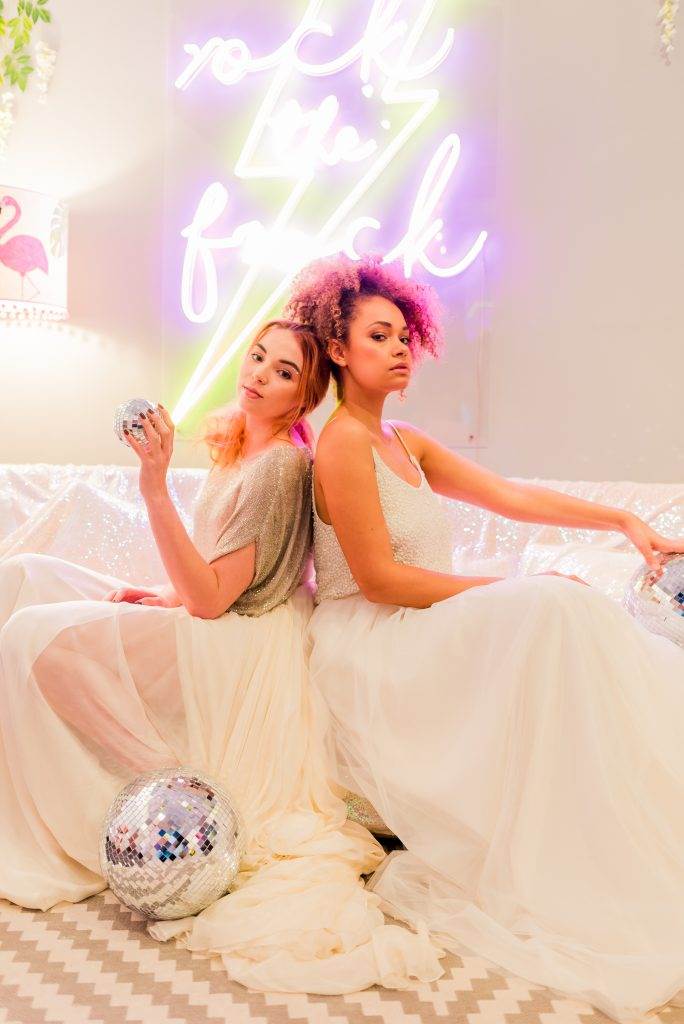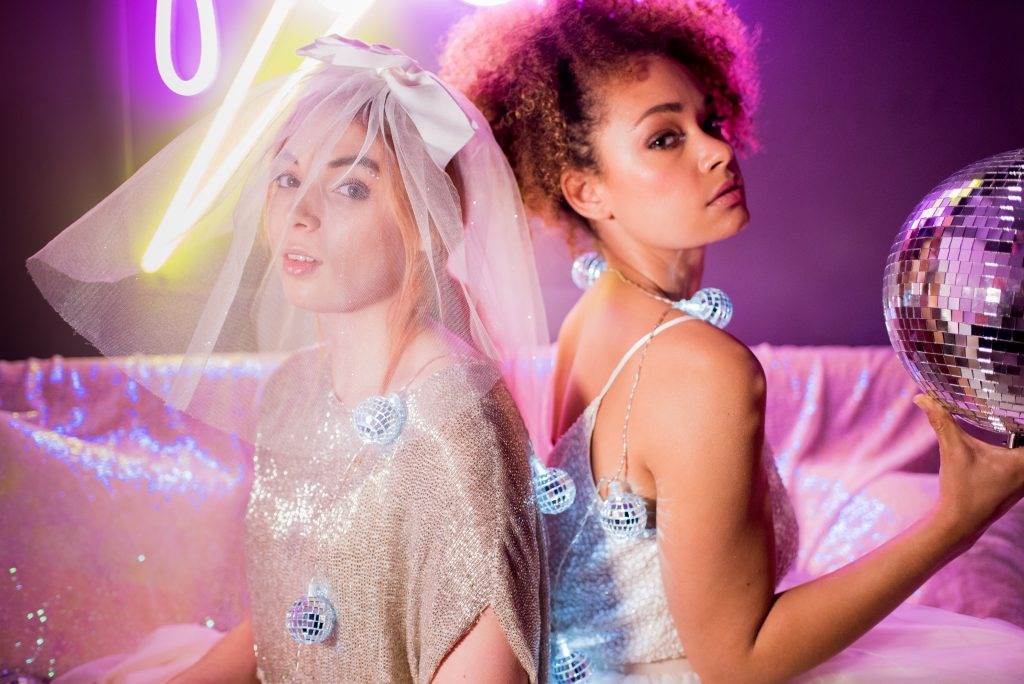 The power house behind the brand is Karen Whybro, who I caught up with to find out more about the look and the styling in her shop.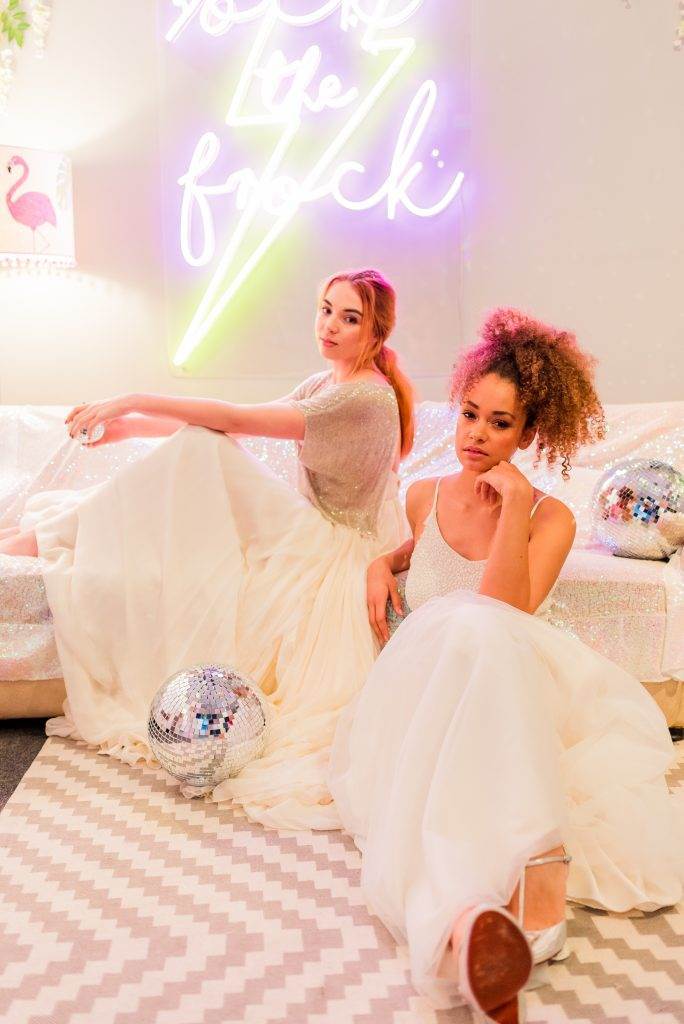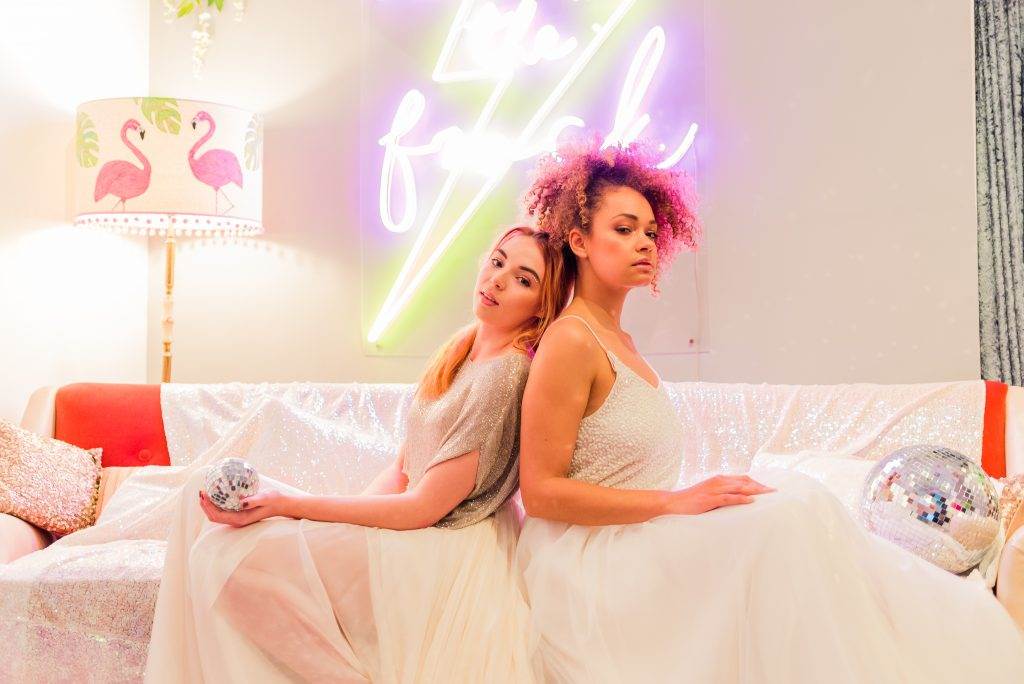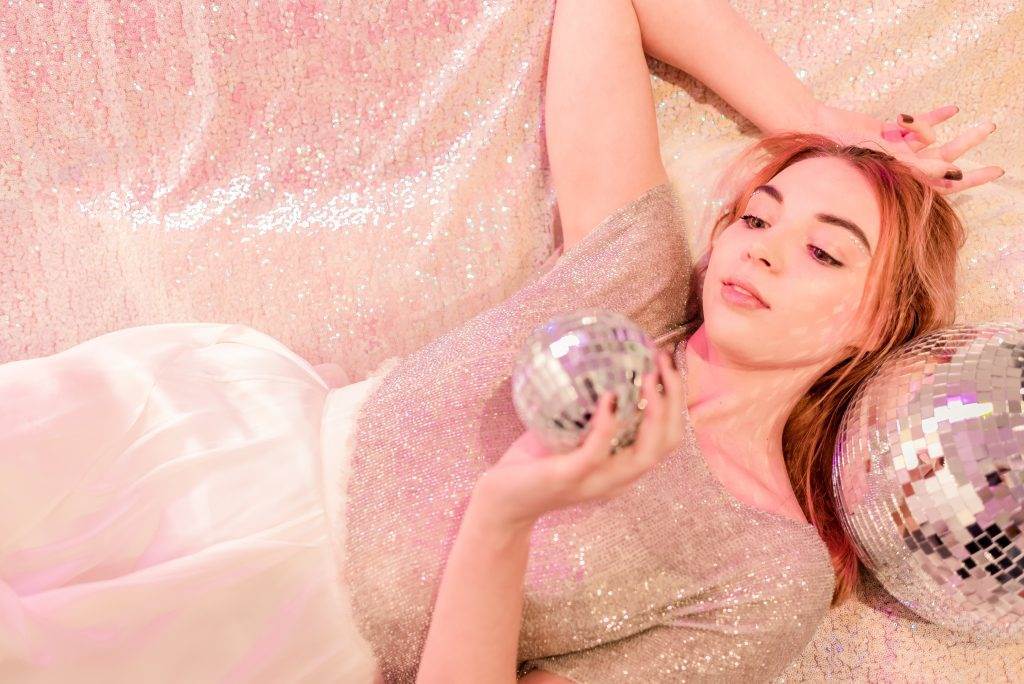 We wanted to capture the theme of 70s disco but with two different looks that both contrast & complement each other. Our good friend, Kerrie Mitchell , did an incredible job & brought all our ideas to reality! The iridescent backdrop to the celestial feel images is a great juxtaposition against the bright, colourful images. Having moved to a new, improved boutique in December last year, it seemed a perfect opportunity to capture some amazing images with an amazing team for an intimate yet awesome mini-shoot at the shop. Our neon sign in a big part of our aesthetic here at RTF & the central point in the boutique so it HAD to feature. We also wanted to feature our amazing shoe designer friend, Merle & Morris who have the perfect complement to our dresses with their new range of bridal shoes.
The disco themed styling was provided by our sister company Rock The Day who can always be called upon to make a Pinterest dream come true!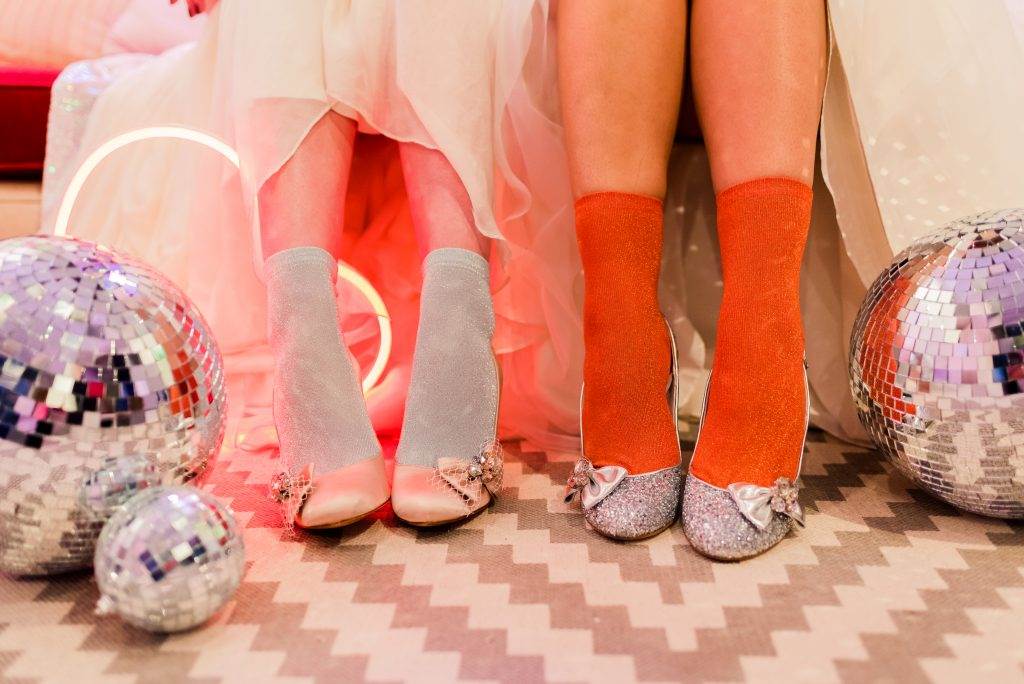 No 1970s disco wedding is complete without extra sequins and these jackets don't disappoint. And you can always wear them afterwards too!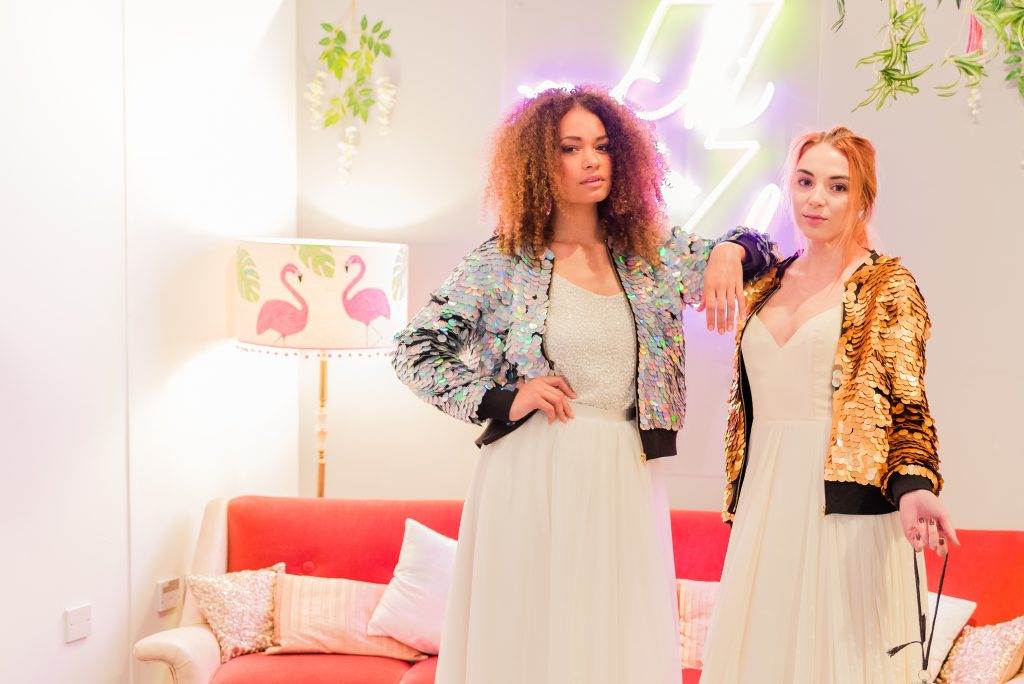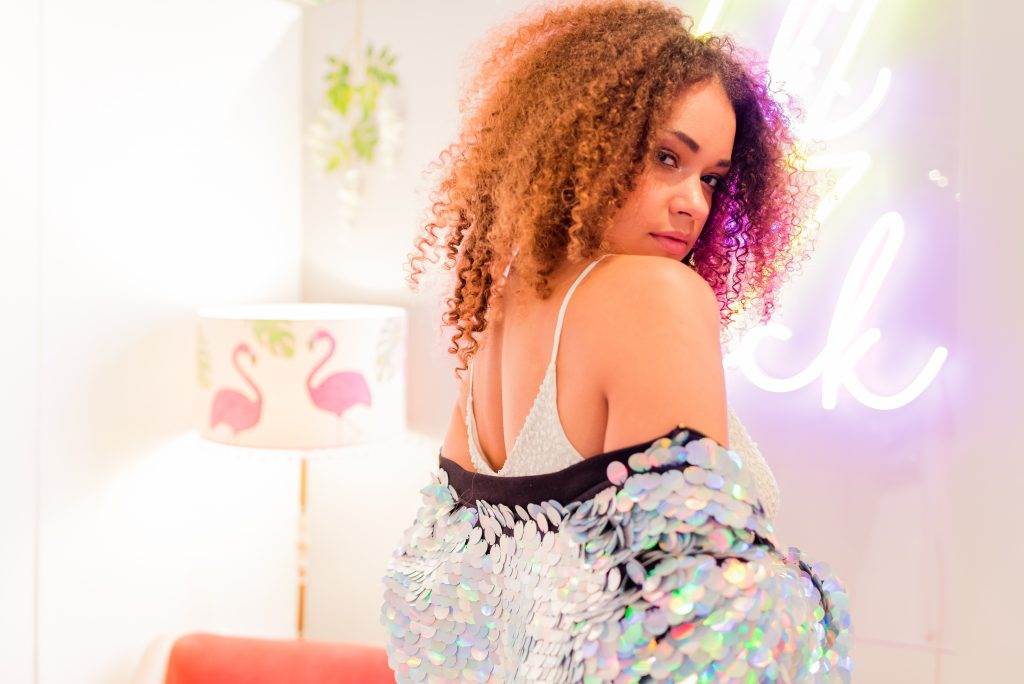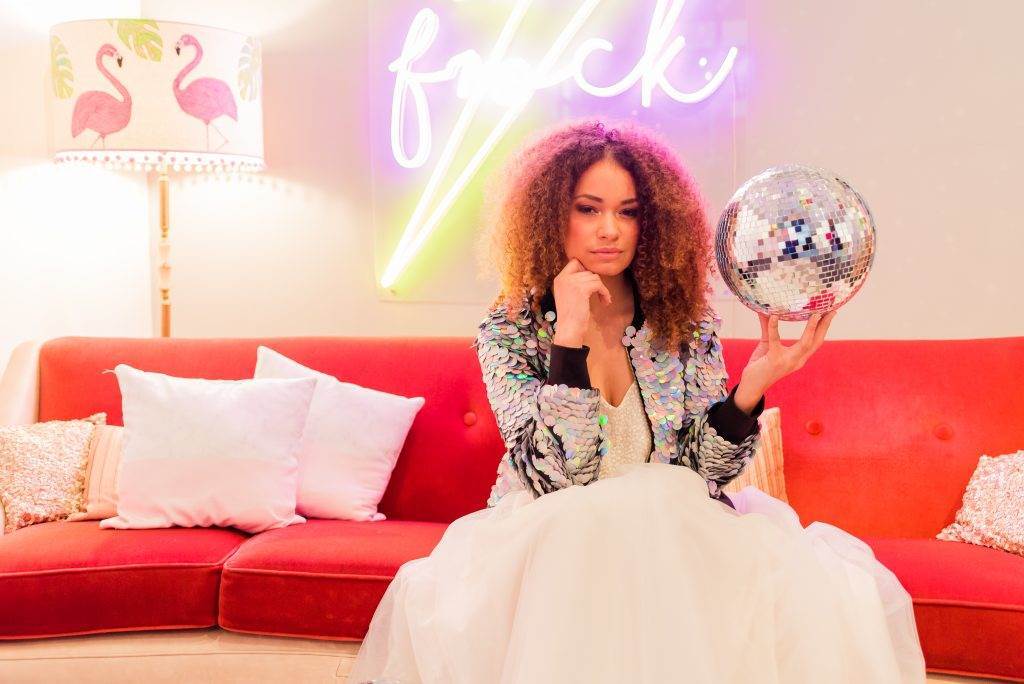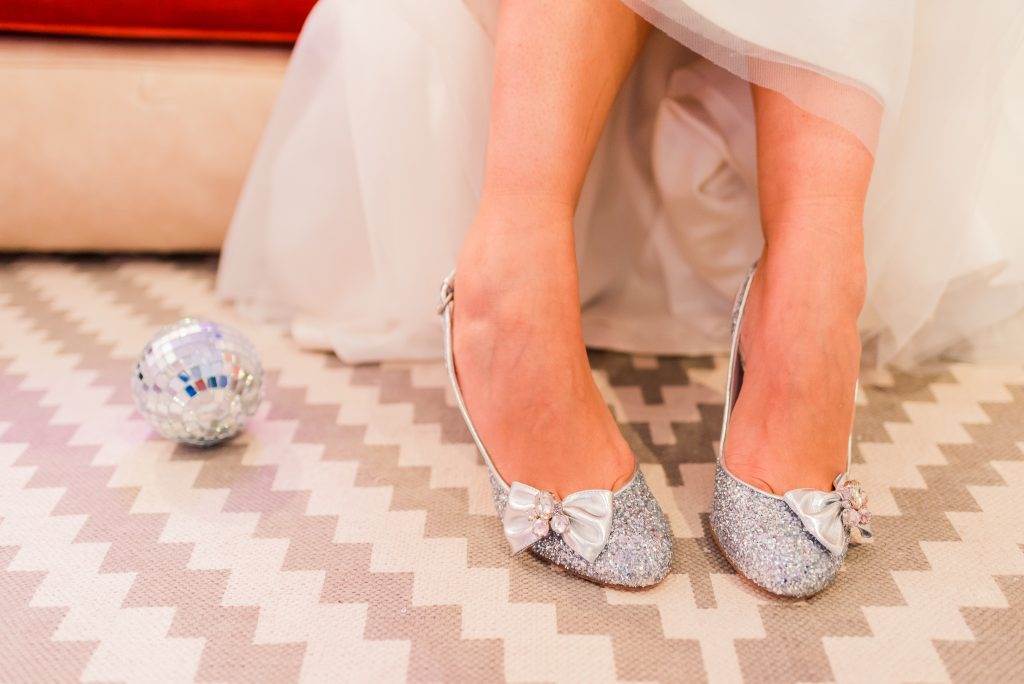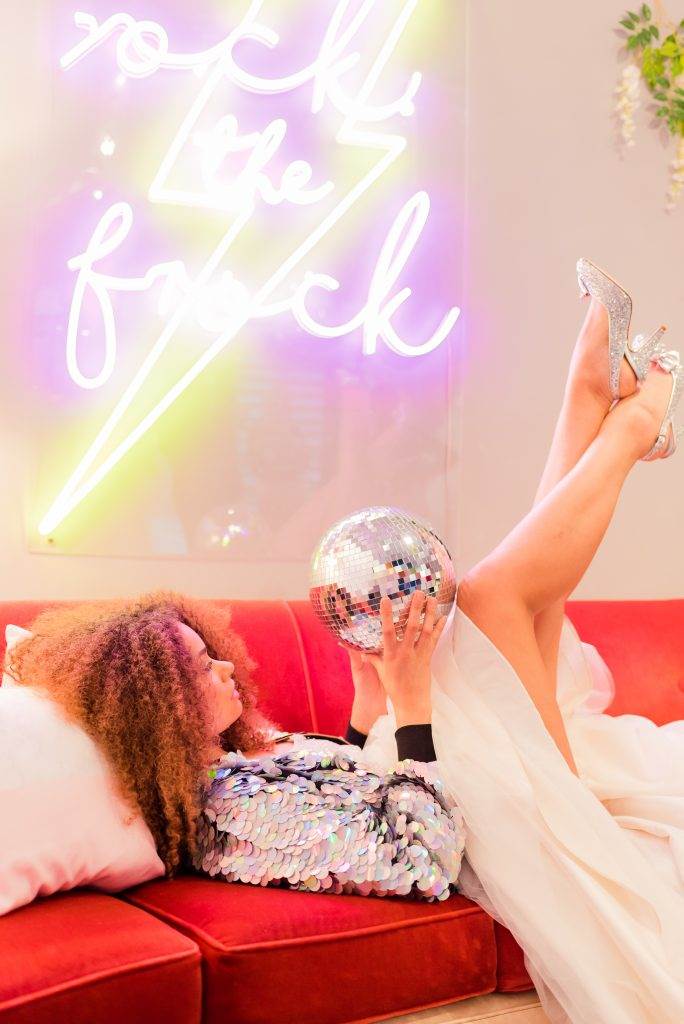 Rock the Frock is in Chelmsford, Essex and has a concession in Plymouth. You can arrange an appointment via the website but these get snapped up quick. Here you will be greeted with a relaxed yet awesome service with no scary pushy sales team. This is a boutique with a real difference – think neon signs, copper tones and the odd glitter ball! Can't get there – well come to our London show to meet them, try on their frocks and bridesmaid dresses.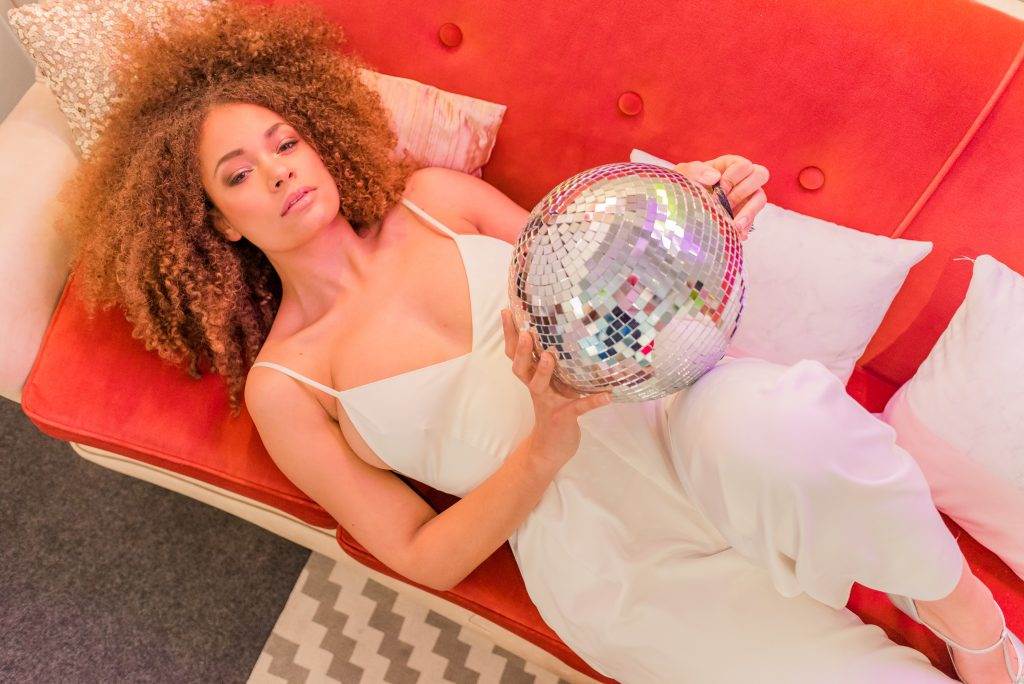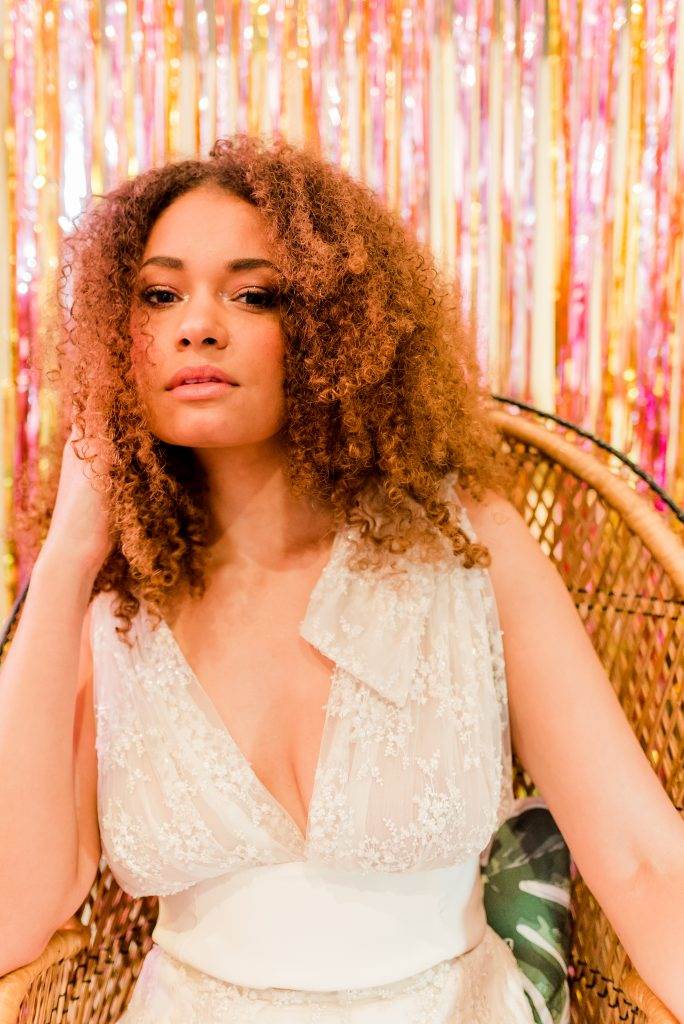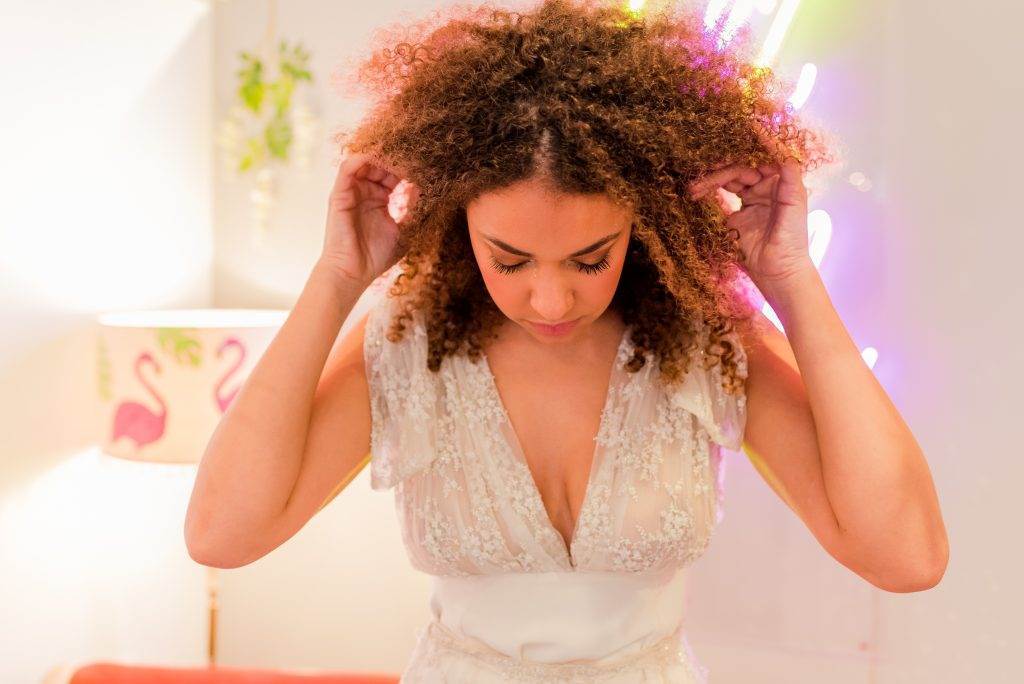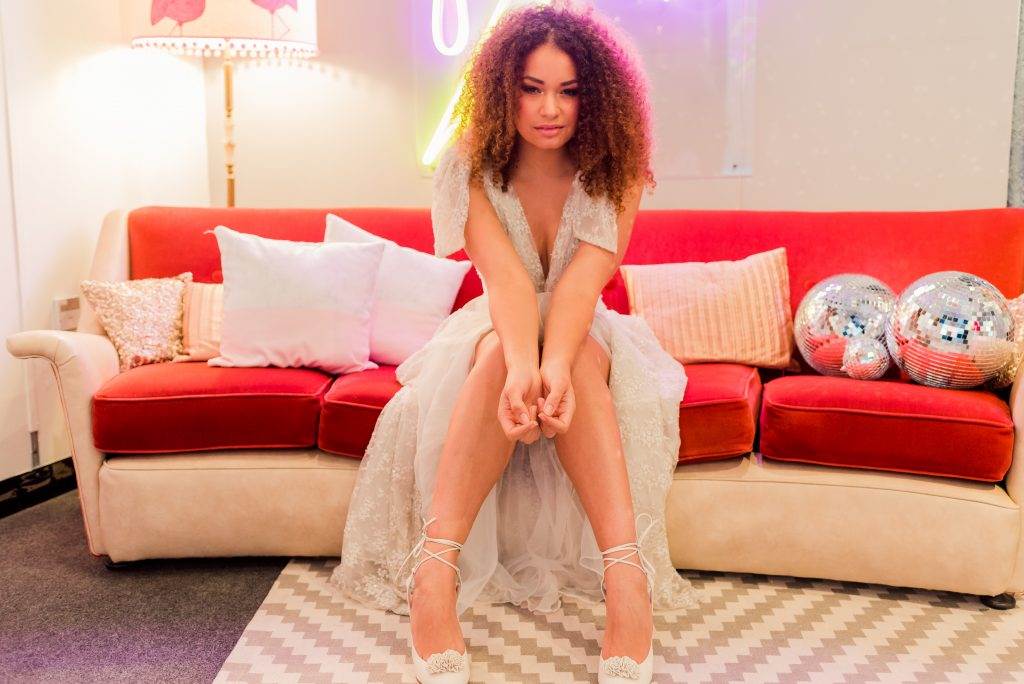 CREDITS:
Photography: Kerrie Mitchell Photography
Hair & Make Up: Knot Your Average Bride
Shoes: Merle and Morris
Styling: Rock The Day Styling
Sequin Bomber Jackets: Rosa Bloom
Dresses: Velvet Johnstone & Hazaar of London
Models Emma Cargill & Chloe Papworth