A vintage wedding dress (or tux), repurposed decorations, sustainable invitations – you're going all-out green on your big day. And you have every detail down to a tee, except for one: eco-friendly catering. 
A typical wedding in the UK produces 14.5 tonnes of carbon dioxide and around 400 to 700 pounds of solid waste, a large portion of which comes from catering. Opting for eco-friendly catering helps reduce the carbon footprint, food wastage, and adverse environmental impact of your special day on the planet.
But while most eco-friendly alternatives can be easily integrated into your wedding, setting up sustainable catering is a bit trickier. In fact, it could be a hot topic of contention. Apart from the menu, you need to carefully consider other factors, including the venue, the food preparation process, the garbage disposal, even the dinnerware.
Still, the benefits of eco-friendly catering are too good to pass up. But where and how to begin? Here are tips to help you make your green dream wedding come true.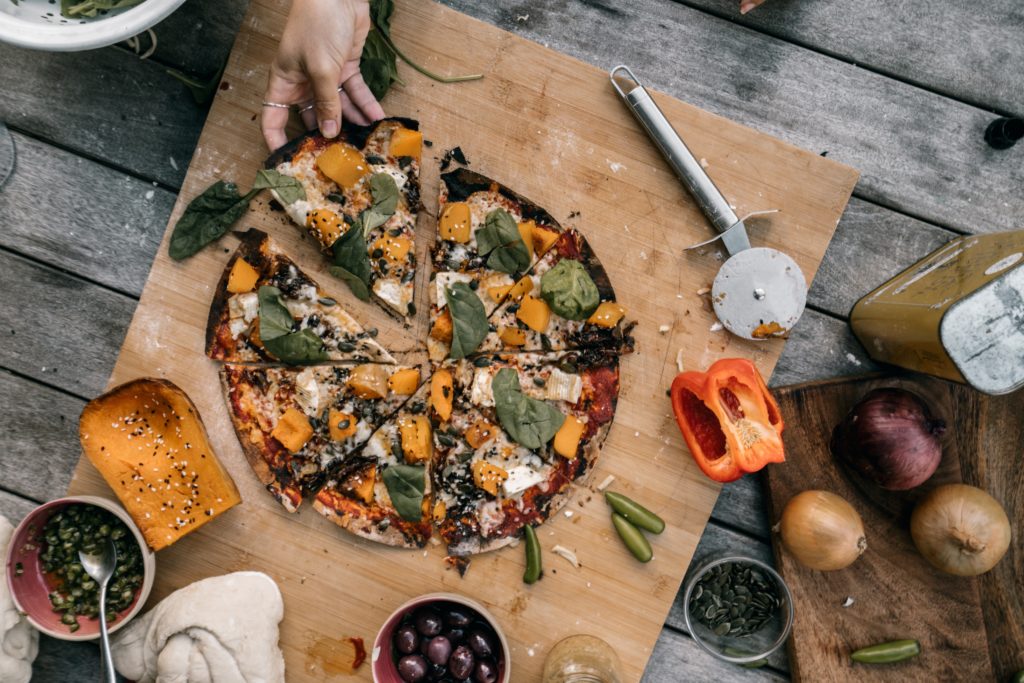 Location Location
Serious about cutting down carbon emissions on your big day? Shun those costly overseas wedding packages and go local. The closer the location to your home, the smaller the carbon footprint from travelling. Better yet, consider holding both ceremony and reception in one place to reduce the number of vehicles making the trip to attend your celebration. Be sure the venue observes eco-friendly practices, such as composting, recycling and donating surplus food and used flowers to charity.
When it comes to a green wedding, nothing beats basking in the beauty of nature as you exchange "I dos." Go for an outdoor venue in the countryside and hire electric campervans or eco-friendly motorhomes for your guests to share a ride. Here, you will find the perfect excuse to incorporate natural elements, such as sunshine, wildflowers, greenery, even trees, into your wedding details. With an alfresco reception, you can enjoy scenic views and fresh air whilst indulging in a sumptuous feast. Plus, it drastically shrinks electricity consumption, so you are giving back to Mother Earth.
Take note, however, that outdoor venues work best with smaller weddings. It means you would have to scale down the number of guests you invite. At first glance, this may sound daunting. But fewer people equate to less waste produced. Besides, smaller weddings are more personal and intimate.
Try Vegetarian Dining
According to statistics, a vegetarian diet has twice less carbon footprint than a meat diet. Indeed, intensive animal farming poses various environmental hazards and pollution. For instance, the need for more land for cattle ranches accounts for 70 percent of the Amazon deforestation. 
Reducing the amount of meat on your menu or offering an entirely vegetarian dining experience may interest your guests in trying more eco-friendly and sustainable options. In addition, you are encouraging, albeit indirectly, family and friends to adopt healthier eating habits.
If you decide to opt for a wholly vegetarian menu, make sure you pick seasonal, organic, and homegrown produce. In-season, locally sourced products taste amazing because they are at their peak freshness. But not only that. They are also better-quality, healthier and safer to consume because they are free from preservatives that keep imported food "fresh" during transportation. More importantly, you support local farmers and businesses whilst helping minimize the carbon footprint from long-distance shipping.
You can take the farm-to-table concept a level higher by selecting local breweries and wineries for your beverage. Look for natural and biodynamic bottlings from eco-conscious winemakers who utilise earth-friendly vinification methods.
Lastly, go for a plated dinner instead of a buffet to avoid producing wasted leftovers. If the option is not available, be mindful of portion sizes and the number of courses you pick. But even with careful planning, having surplus food at weddings is inevitable. You can work with the venue manager or your caterer to donate the extra food to a local food bank.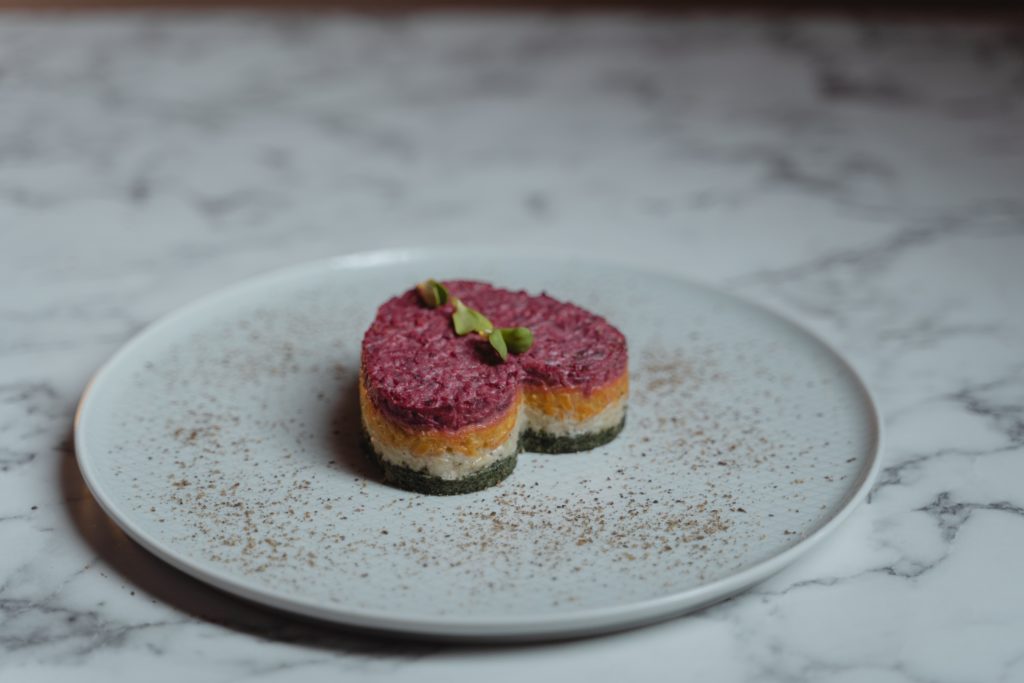 Use Disposable and Degradable Dinnerware
True, rented tableware, stemware and china look more elegant and are arguably better for the environment. But, if you are on a tight budget or plan an outdoor wedding, it may be best to use disposable dinnerware for economy, simplicity and convenience. 
Let us emphasise this: disposables do not automatically mean plastics. The extensive supply of ethically sourced and environmentally friendly degradable dinnerware products in the market will surprise you. Think of bamboo tableware, plant-based compostable plates, biodegradable wooden cutlery and paper straws. They are perfect for that rustic, shabby-chic look. In addition, many of these items come from recycled materials or all-natural, chemical-free ingredients.  
Hunt for eco-friendly wedding ornaments. A recycled macrame glass jar makes an ideal centerpiece. Lighted beeswax candles add a cosy touch, while hessian table runners create a boho look. After the wedding, you can take these assortments home to decorate your house.
And because you are using disposable products, ensure that the venue practices proper garbage disposal. Try to recycle as much as you can and compost the rest, particularly food waste.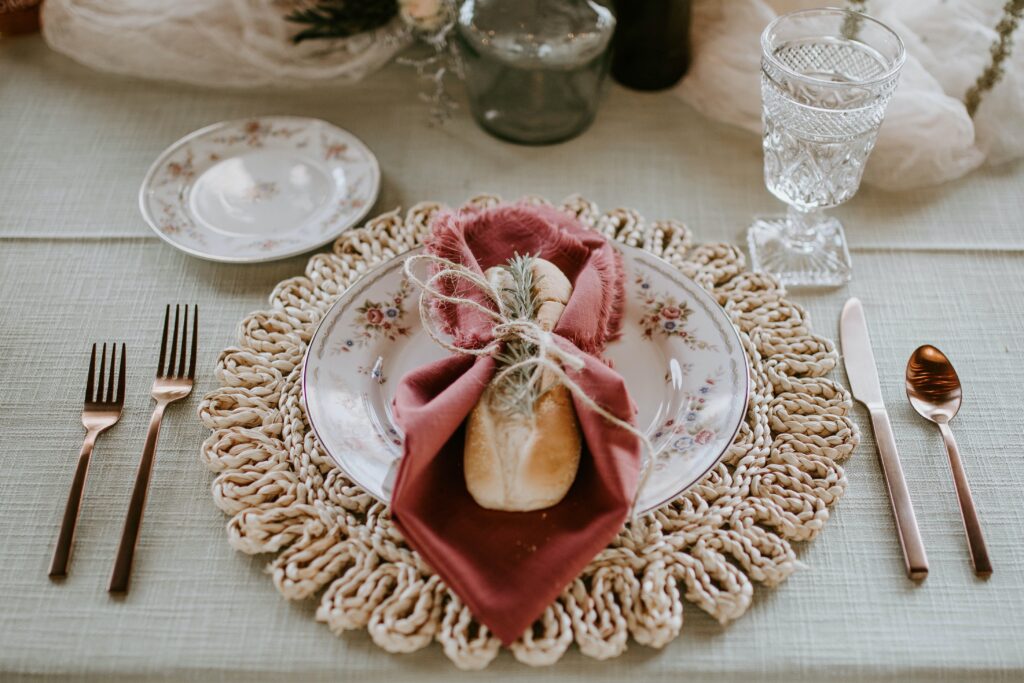 Food Hygiene
Chances are you chose your caterer mainly for its culinary expertise and eco-friendly services. However, there is one aspect you should never overlook, and that is your catering service must have a food hygiene certificate. This certification guarantees that your caterer complies with industry-standard food safety regulations. You don't want your guests getting ill on your special day.
Transportation of cooked food may expose it to various elements and bacteria that can cause spoilage and lead to food poisoning. The caterer must have the proper equipment, facilities, and utensils to reduce the risk of contamination during travel. Furthermore, the staff must be suitably trained and adhere to the highest food safety standards.
If you are cooking the food yourself, you have to take a certified food hygiene training course. Wedding menus require thorough planning, and catering is an elaborate feat – from getting the best ingredients to preparing the dishes and serving them to guests. Training will teach you the basics of food safety. It will also inform you of all the requirements you have to comply with before you become eligible to serve food to multiple people.
For more eco-friendly wedding ideas have a look at these articles:
How to choose an eco wedding venue
How to have a zero waste wedding
IF YOU FOUND THIS USEFUL, WHY NOT PIN IT?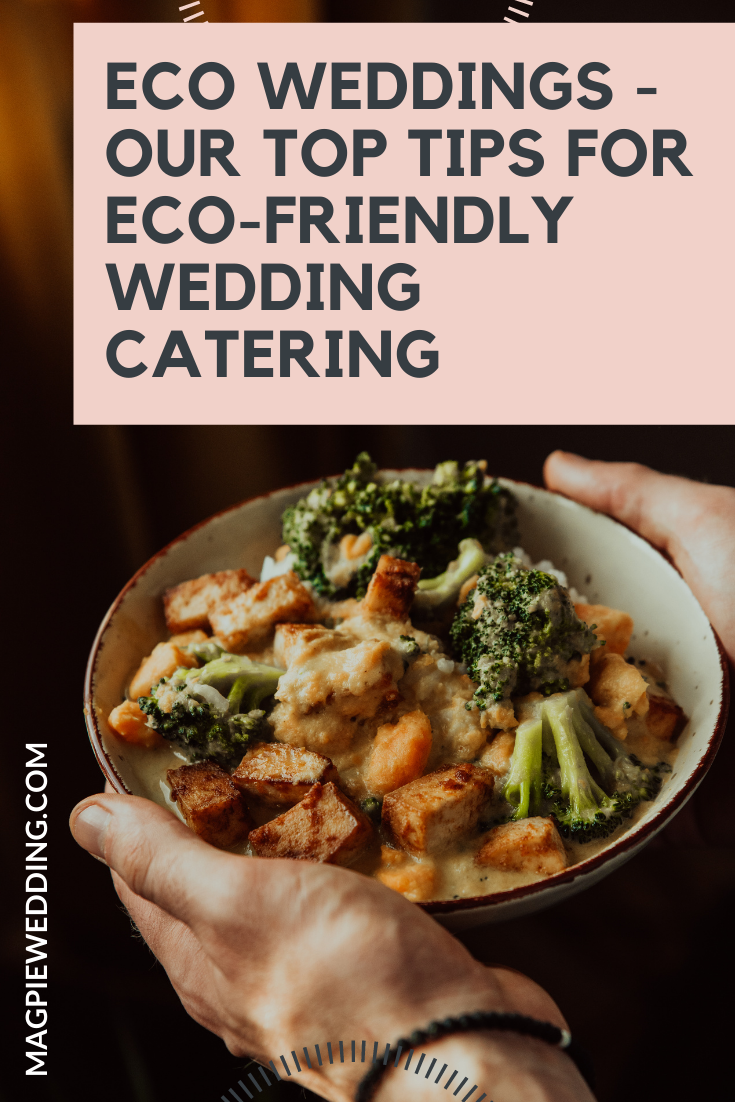 This is a contributed post