As far as memorable nights go, a hen do ranks high. After all, it's a time to celebrate the bride-to-be and a reason to indulge in luxurious experiences with friends. This is exemplified in Made in Chelsea star Sophia Habboo's own hen party, which featured a lavish dinner party filled with free-flowing champagne and expensive goodie bags.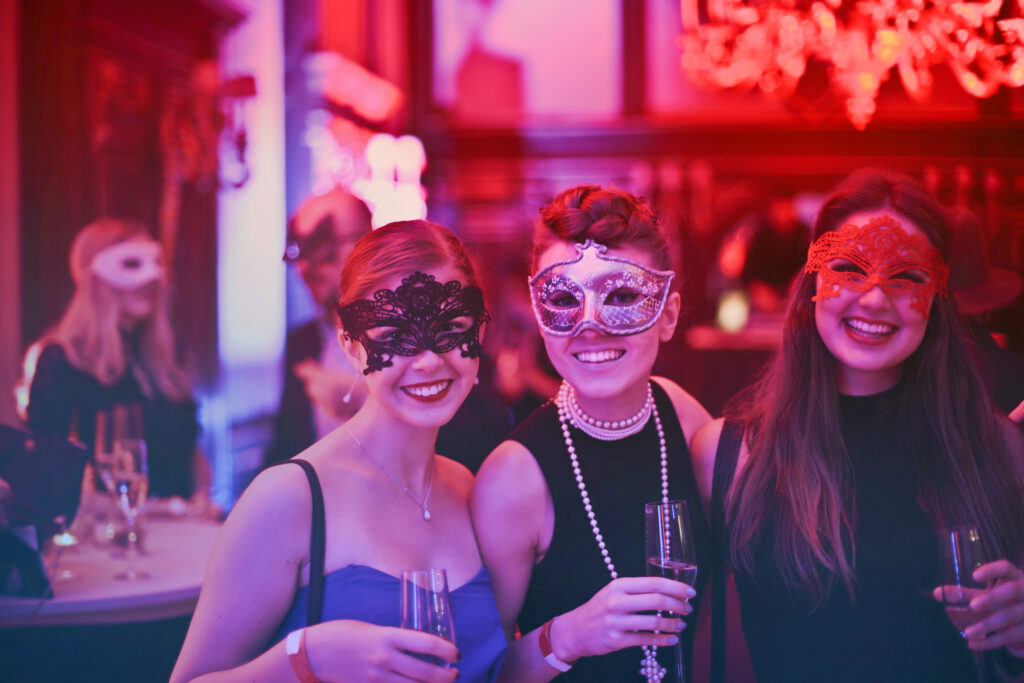 All that said, because it's a once-in-a-lifetime celebration, it's worth looking into luxury accommodations that can elevate the party. In fact, a 2023 Cosmopolitan feature on UK hen do ideas demonstrates how glamping at the Madhatters campsite, for instance—which entails catering and in-tent massages—is a wonderful way to up the excitement and allure of the experience.

So on that note, below are four luxury accommodations that you should consider for your hen do.

Hen party house

Our post '7 Alternative Hen Party Ideas in Manchester' explains that a hen party house's a glamourous accommodation that lets you extend your night in a perfect town location—especially since hot tubs and small pools are typically offered at Manchester's prime spots. For example, La Jungle Du Swan transports you amidst the jungle's sweeping canopies with its decorative flamingo art and palm tree wall features. The stylish pad fits 23 people, with most rooms including double beds and double bathrooms so your bridal party can stay comfortable throughout the duration of your stay. The best part? The pad is located in Manchester City Centre, so you can effortlessly swing by stunning, high-class bars like On the Hush and The Alchemist Manchester—which include an exciting selection of cocktails and Instagrammable photo spots.

Luxury ocean cruise ship


Travelling by water is an incredible option if you want a hen do that's both elegant and revitalising. For example, a river cruise in Paris would imbue some class to the event. If you want to take it up a notch, however, then secure a luxury ocean cruise ship. The trips by Explora Luxury Cruises showcase how this kind of voyage can take you through amazing destinations such as Northern Europe and the Mediterranean. Aboard the ship, they provide all-inclusive experiences such as delicious menus crafted by food and beverage experts, diverse fitness programmes, and indoor and outdoor spas so your bridal party can relax to their heart's content. By the end of the cruise, you and your guests will have soaked in gorgeous white sand beaches while experiencing every pampering service imaginable—a perfect way to rejuvenate as the wedding draws closer.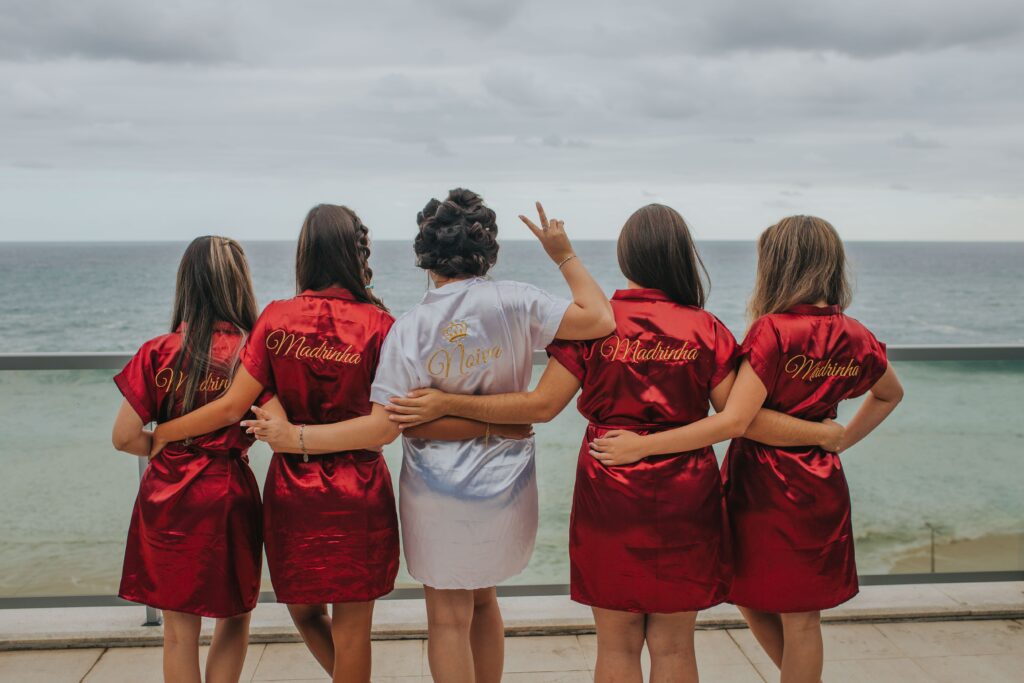 Chartered superyacht


Yachting has seen an immense demand in recent years as more individuals are looking for luxe experiences around popular destinations like Croatia. If you're a bride-to-be who's looking for an equally great form of water travel as luxury cruises, then consider the one chartered by Yacht Freedom. Here, your bridal party can enjoy a heart-pounding adventure, as the superyacht provides a slew of water toys like electrical foil surfboards, inflatable kayaks, and water scooters. If you want to unwind with your loved ones afterwards, some of the cabins have been converted into a wellness area with a sauna and steam room. To cap off your exploration of Croatia's waters, 11 crew members are ready to serve your bridal entourage delicious meals for dinner on board.

Premium party bus


According to party bus company All Stretched Out, this transportation is highly utilised in bustling cities like Bristol since it's an amazing way to celebrate important life events. Starlite party buses and limousines are a stylish way to complete your itinerary for the night. Depending on the size of your bridal party, you can opt to book the Silver Party bus that fits up to 16 people or the Magnum Party coach for up to 24. If you have a tight-knit circle of friends—and want an even more extravagant ride—then an 8-seater stretch limo is available. Any one of the vehicles listed above will provide you with an exhilarating atmosphere, as they're equipped with high-specification sound systems and colour-changing light shows. As a bonus? Complimentary champagne is offered—which is a great way to start off your tour across London's finest nightlife hotspots.


You're only given one chance to plan the hen do of your dreams. By booking any one of the accommodations provided above, you can take your party to new heights. We hope you find this article useful and that it has given you Creative Wedding Inspiration.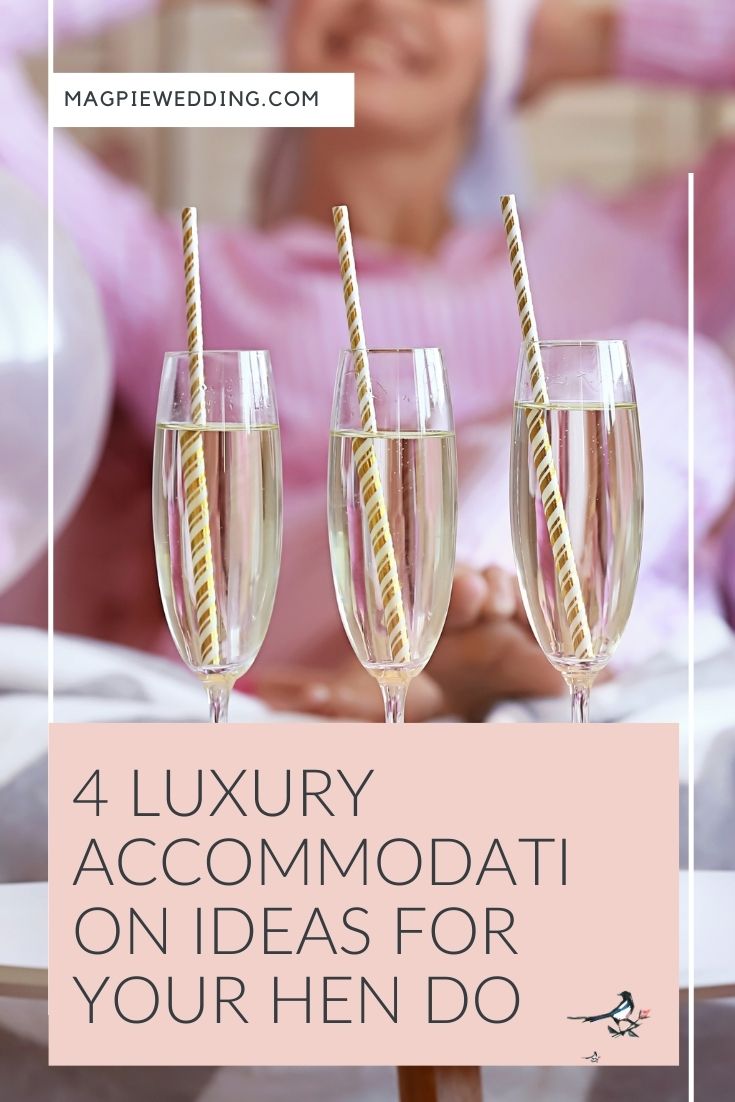 This is a collaborative post