Springtime calls for dreamy fresh colours and the start of a beautiful new season! If you're looking for a modern way to style your wedding then the colour blue is perfect and it's definitely something you should consider! With a wide colour palette that blends beautifully throughout it's perfect for a spring wedding. Think pastel shades, bright contemporary florals and blue hues for your wedding tables, plus it can be your 'something blue' too! Check out our something blue spring wedding ideas for your modern wedding…
(This post contains affiliate links)
Stationery
Your something blue spring wedding starts with your stationery of course! Set the scene with a dreamy colour palette that will reflect your day. Whether you're going for dark and light shades of the true blue colour palette or mixing in some pastel pinks and foliage greens, wow your guests from the offset with beautiful save-the-dates and invitations. We love these ones!
The Invite Shack / Clo Hapilly Ever After / Tavern Creative
Blue Hue Groom
Forget the classic navy suit, spring calls for something a bit lighter! We love this pastel blue three-piece for a chic and contemporary look. If you'd prefer to keep a darker suit brighten it up with a pastel blue shirt and a beautiful spring floral tie set! Perfect for grooms wanting to make a statement on their wedding day.
Dreamy Florals
Blue florals are often overlooked but there are some beautiful ones out there! Keep to pastel shades if you're looking for a chic and modern look. We love the mix of this bouquet. Don't be afraid to ask your florist to use a mixture of fresh, dried and silk too. Adding texture with different types makes a beautiful bold bouquet and will give you more scope when adding florals to your tables too!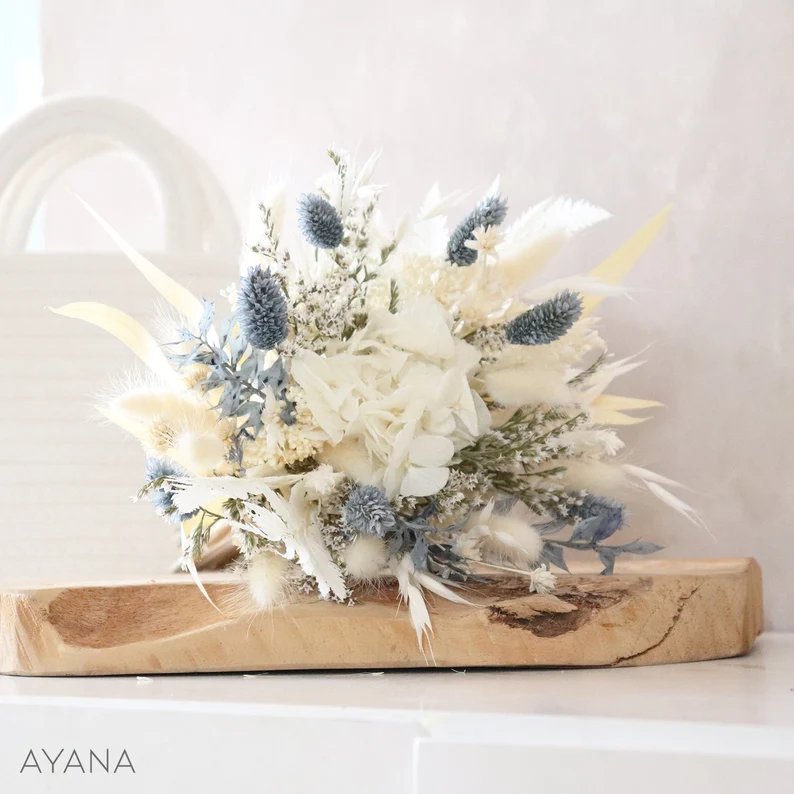 Perfect Napkins and Bows
Wow your guests with their dining experience with these stunning personalised napkins and bows. You can mix up the blue colours with ease and create a sea of beautiful blue hues across your tables. The details are always what people remember and these would make great favours too!
The Embroidered Napkin Company
The Details
From beautiful marbled candles to vintage-style vases you can really get creative with using blue in the styling of your wedding. Dark blues, pastel blues and light blues, anything goes. Mix it with other pastel shades for a contemporary look or keep it true blue for a beautiful cohesive look throughout your whole day!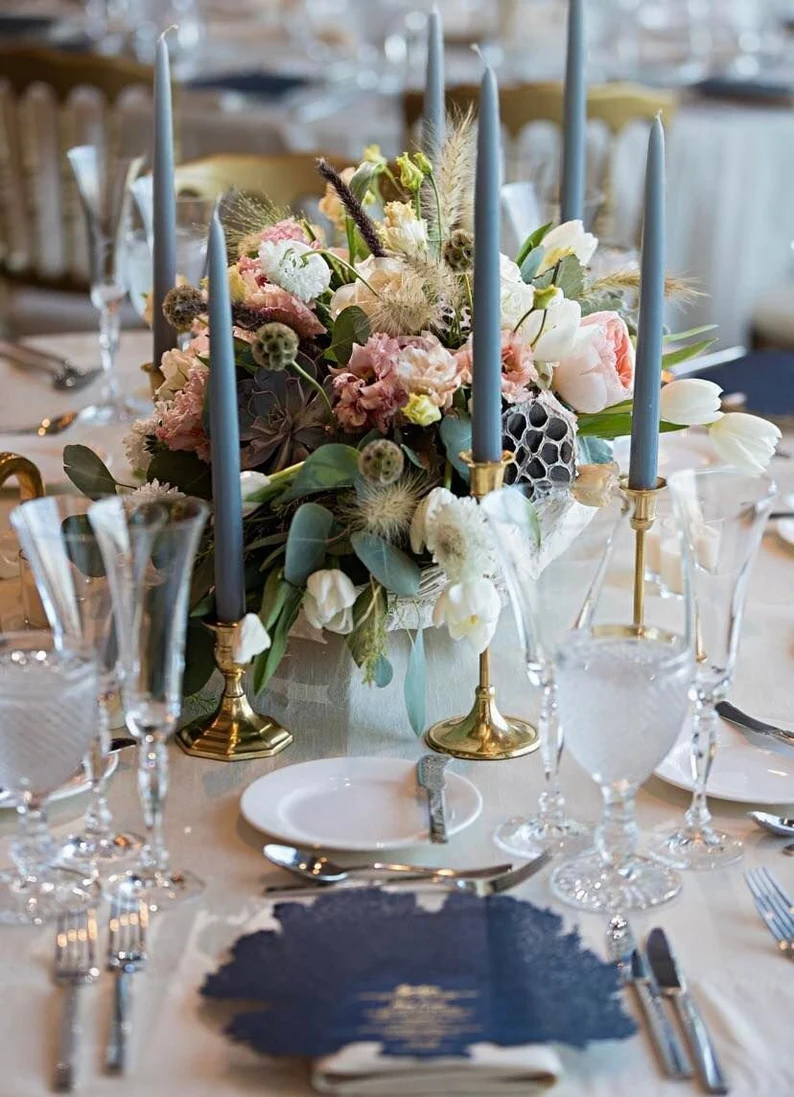 Shiny Bright Designs / Moonlix Candles / The Wedding of My Dreams
IF YOU LOVED THESE BLUE SPRING WEDDING IDEAS, SAVE THEM FOR LATER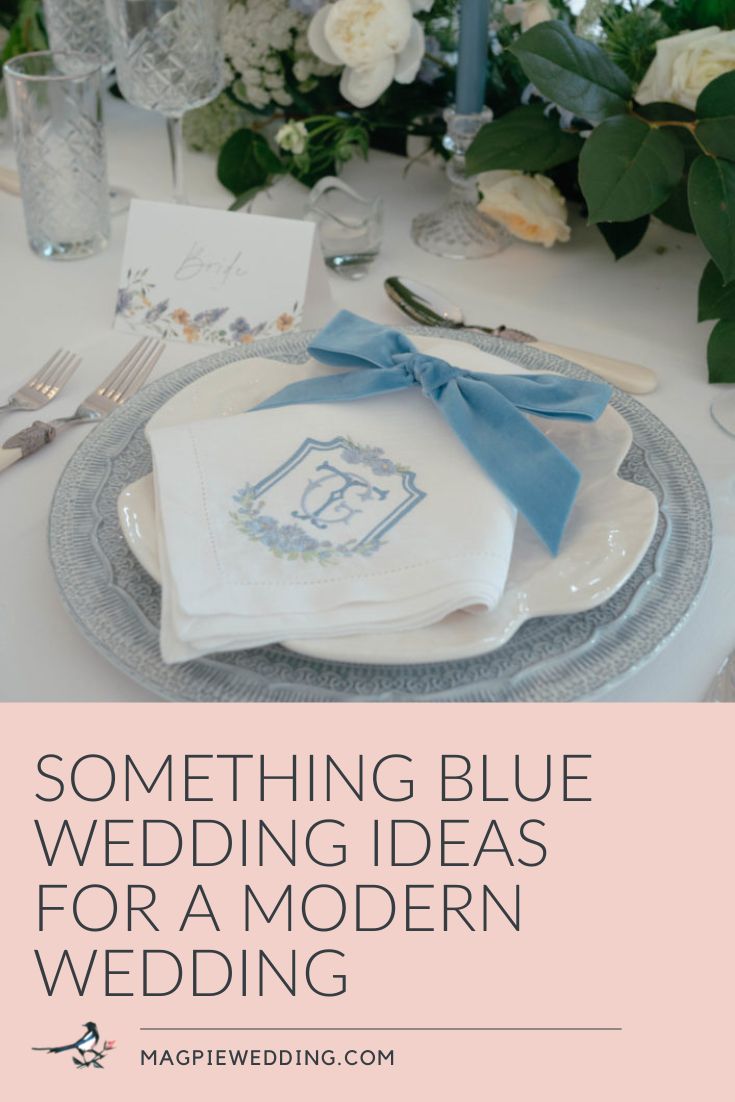 If you loved these blue spring wedding ideas you may also like;
The Best In-Season Spring Wedding Flowers For Your Wedding Day
Our Favourite Spring Wedding Ideas For Your Easter Wedding