We all know that the best way to show your true self on your wedding day is to add your own personal touches along the way. This beautiful personalised wedding jewellery is a great way to add that custom vibe to your wedding day look. Whether you're wanting something delicate and chic or bold and beautiful we have some great ideas for you! Take a look…
(This post contains affiliate links)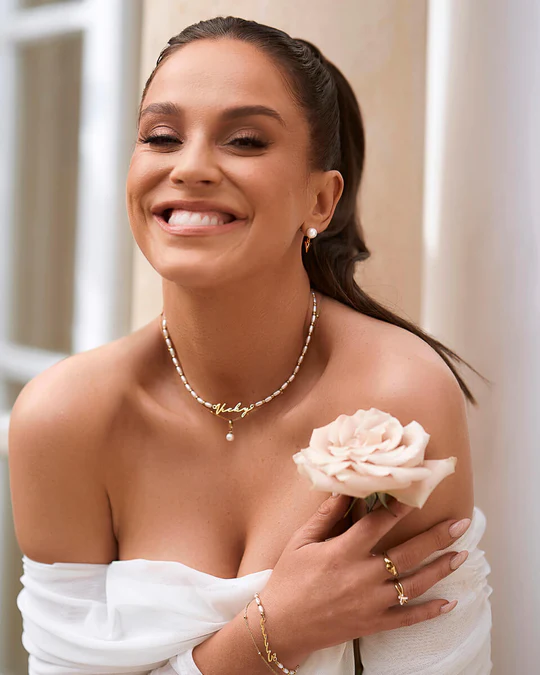 Figaro Chain Necklace
The Circular Figaro Chain Necklace features a chunky chain link design – it's a bold statement worn alone or perfect for that stylish layered. Available in gold, rose gold and silver. You can make it personal by engraving your initial on the pendant or create the ultimate luxury personalised gift for someone special like your bridesmaids!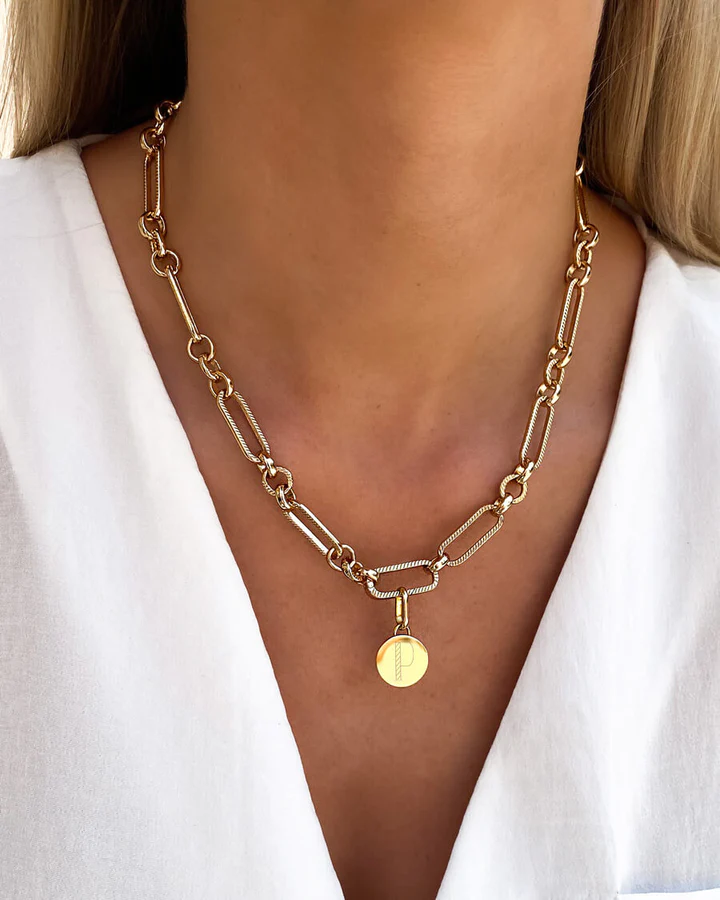 Signature Name Bracelet
With a range of chains, colours and styles to choose from, the iconic Signature Name Bracelet enables you to create the ultimate signature accessory or gift for you or your wedding party. These exclusive pieces are handmade to order, so are totally unique to you. You can also make your bracelet even more personalised by adding the birthstone of your choice too making the perfect thoughtful gift.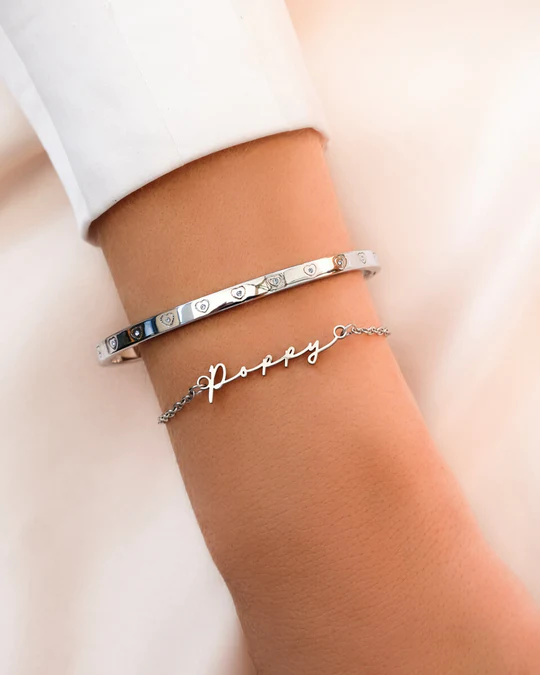 Mini Pearl Name Necklace
Representing beauty and love the Mini Pearl Name Necklace adds a touch of romance to your bridal look. Totally unique to you, you can have any name personalised to create a luxury, bespoke piece and it's made from over sixty per cent recycled materials too!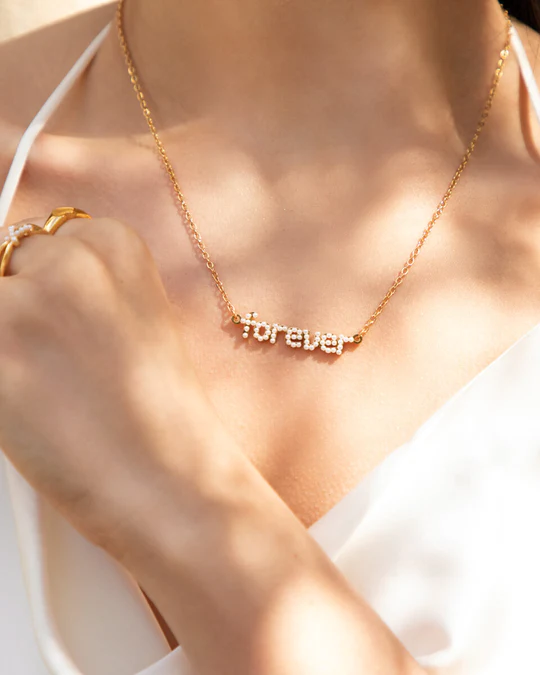 Pearl Initial Drop Earrings
Pearl Initial Drop Earrings are an understated and chic way to add some personalization to your wedding day look. You could have your own initial or the initial of your loved one to represent something meaningful to you. They're the perfect personalised wedding jewellery for your big day.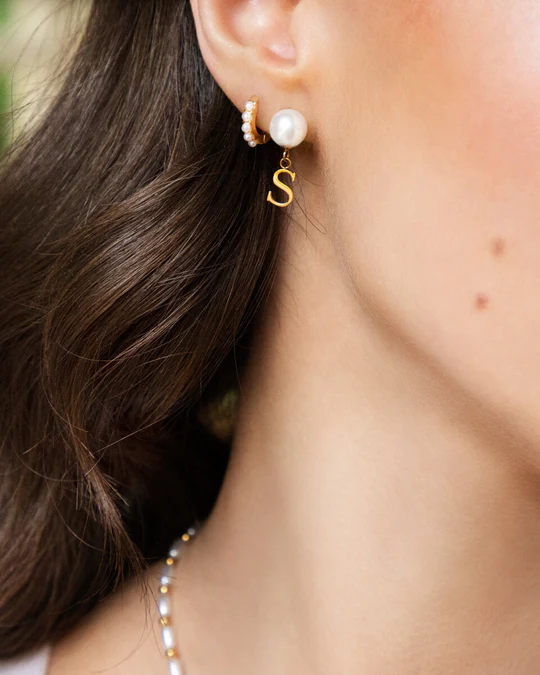 Enamel Editorial Name Necklace
Fancy adding a pop of colour to your wedding day look? The Enamel Editorial Name Necklace is specially handmade and bespoke to you. Choose from pastel pink, sky blue or white and create a bespoke piece that celebrates you or makes the perfect gift for someone special. The perfect gifts for your bridesmaids!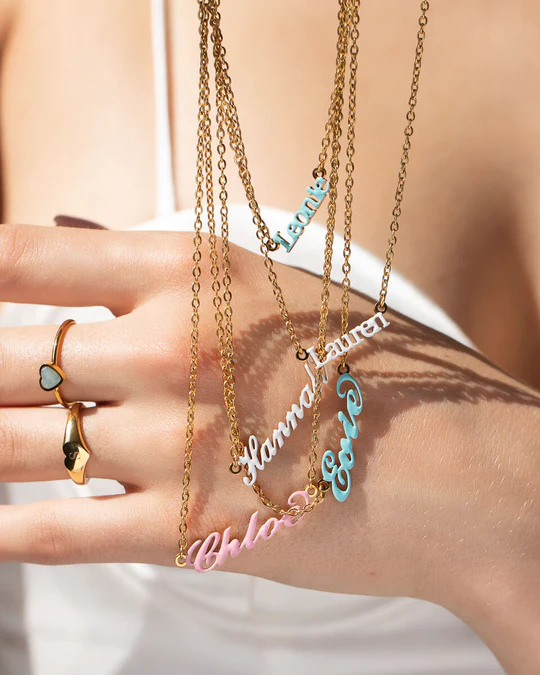 Initial and Birthstone Pearl Chain Necklace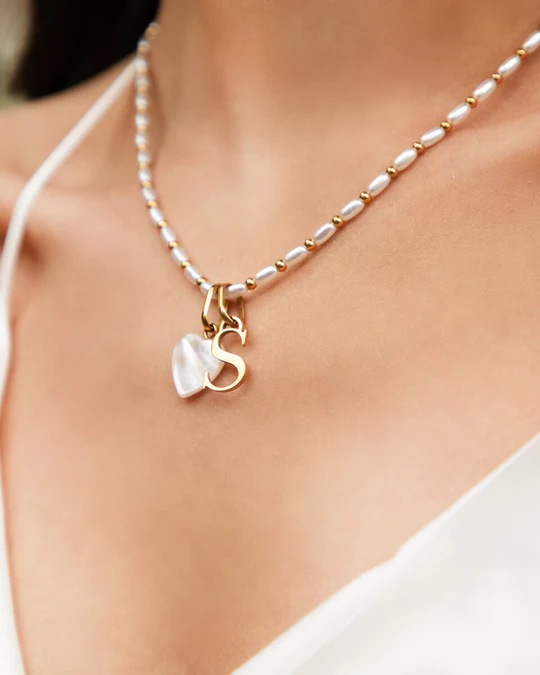 Custom Bead Bracelet
The Custom Bead Bracelet is a luxury 18k Gold plated stainless steel, quartz stone and enamel piece which will look beautiful on your wedding day. This bracelet allows you to create the name or word of your choice with chic letter beads and for an extra special touch, you can add the birthstone hearts that represent you or someone you love.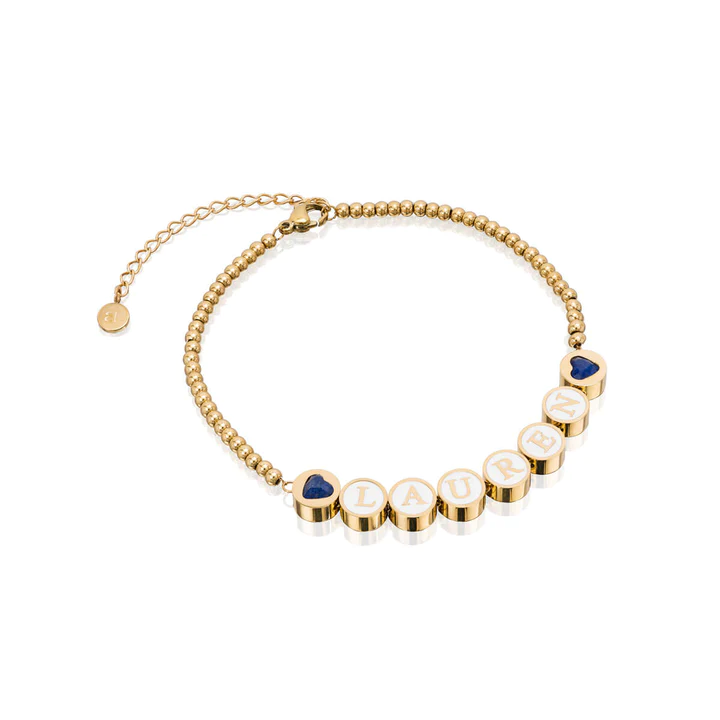 Custom Name Heart Necklace
Custom Name Heart Necklace is beautifully delicate and would look perfect if you're wanting an understated necklace for your wedding day. Play with up to 7 characters and select your favourite chain to create a classic bespoke necklace that's all about you or someone special.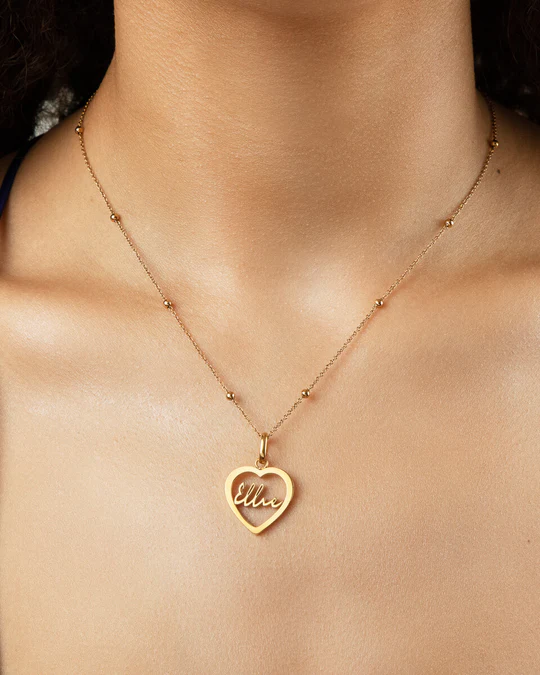 Custom Name Rainbow Tennis Necklace
To celebrate Pride Month the Custom Name Rainbow Tennis Necklace sales donate 100% of proceeds to Switchboard, the LGTBQ+ Helpline which provides a safe space for anyone to discuss anything, including sexuality, gender identity, sexual health and emotional well-being. So treat yourself for your wedding day and know that you're doing something good in the process.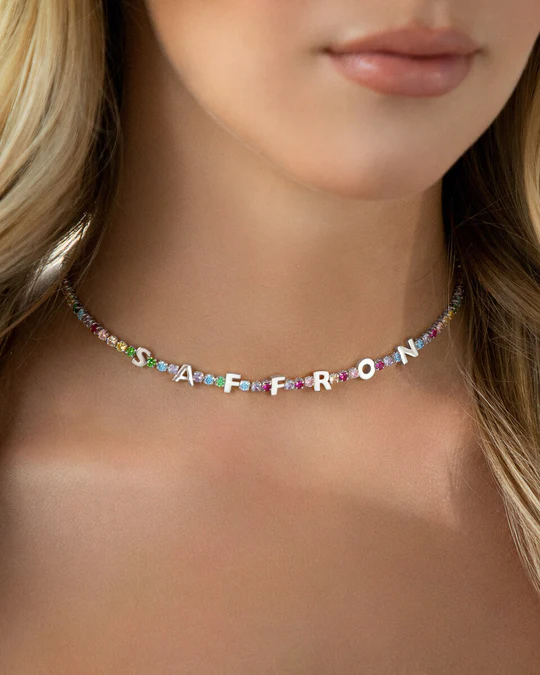 Pearl Chain Signature Name Bracelet
Simple and elegant the Pearl Chain Signature Name Bracelet represents beauty and love. A bespoke piece which you can personalise to your heart's content. It comes in a range of colours and makes the perfect gift for someone special, or of course, yourself!

(This post contains affiliate links)
IF YOU LOVED THESE PERSONALISED WEDDING JEWELLERY IDEAS PIN THEM FOR LATER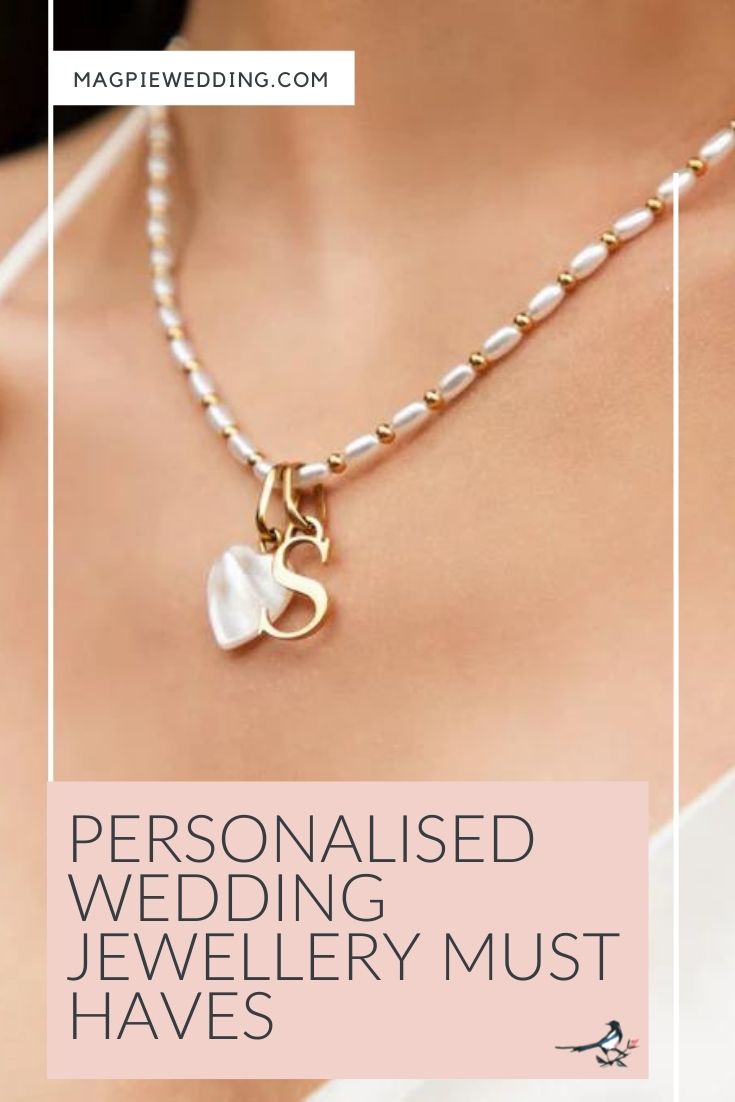 If you loved these personalised wedding jewellery ideas you may also like;
10 Things To Consider When Choosing Your Wedding Jewellery
5 Alternative Wedding Jewellery Ideas For You and Your Bridesmaids