Now this is a truly amazing shoot which got me so excited after the second that I saw it. It has colour, it has flowers (boy, does it have flowers), it has vintage, it has whippets, it has ballet and it also has the most glorious frocks. What is not to love about this shoot. In fact if I had my wedding all over again, I would want this. I mean, vintage pictures hanging from trees…wow!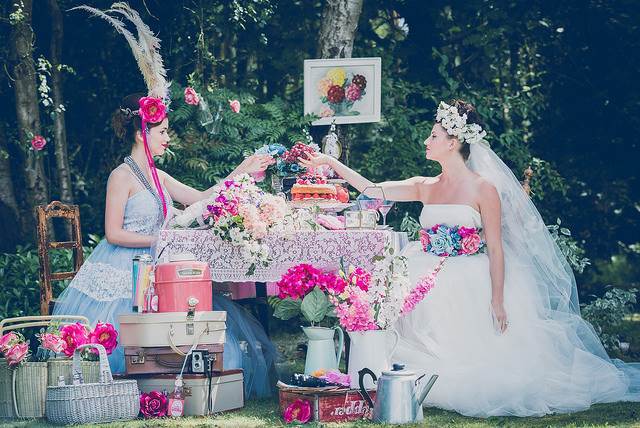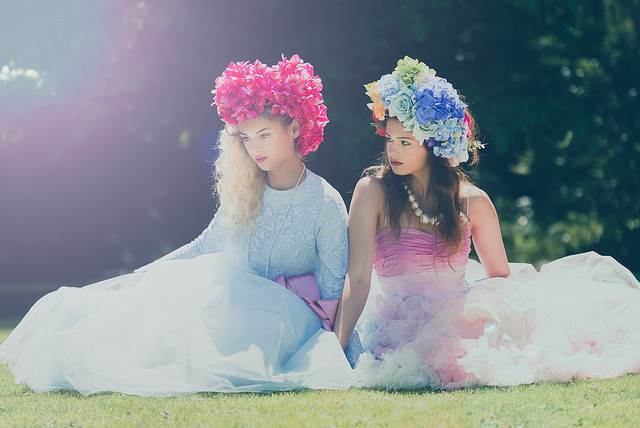 It was styled by Sam Freeman from Rosadior who describes the inspiration behind the shoot.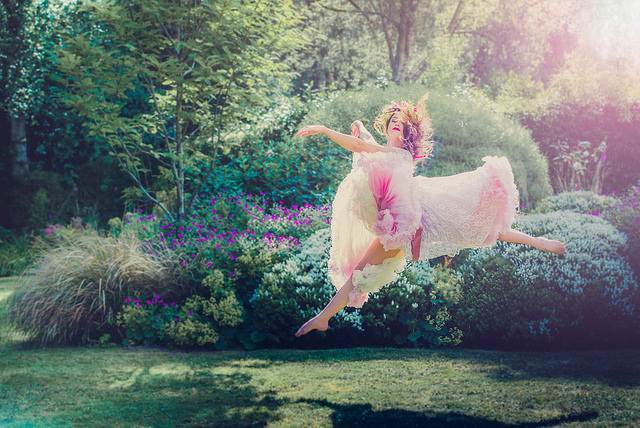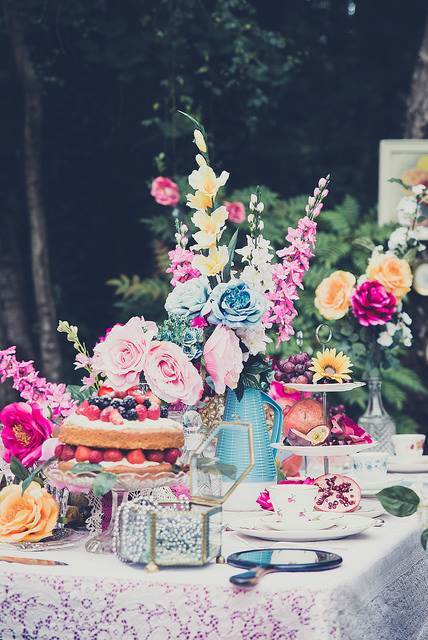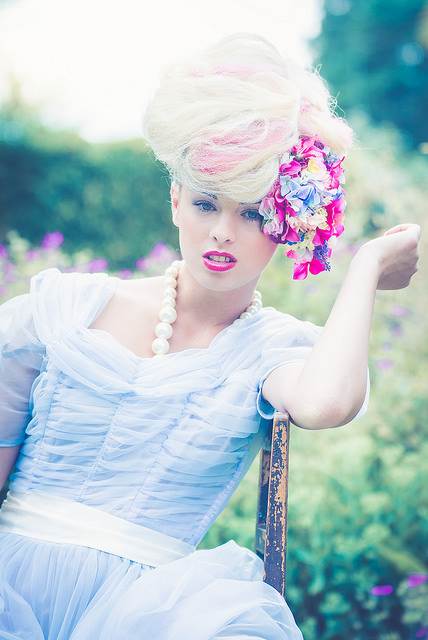 "It was a gorgeous sunny afternoon and I had taken my workbench into the garden to work on some orders. I had filled a few cases with flowers and tools and took them out with me. As usual I was soon surrounded by flowers and floristry wire."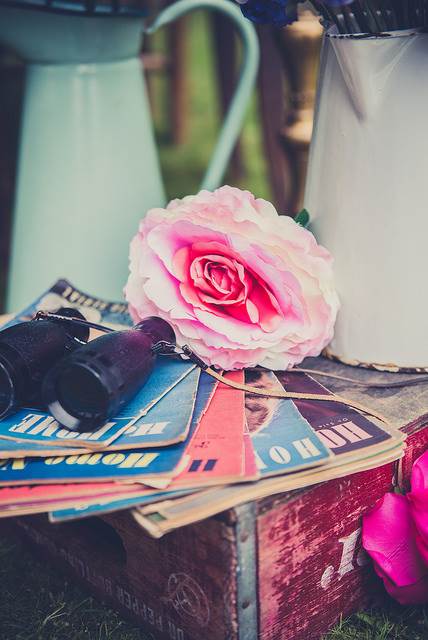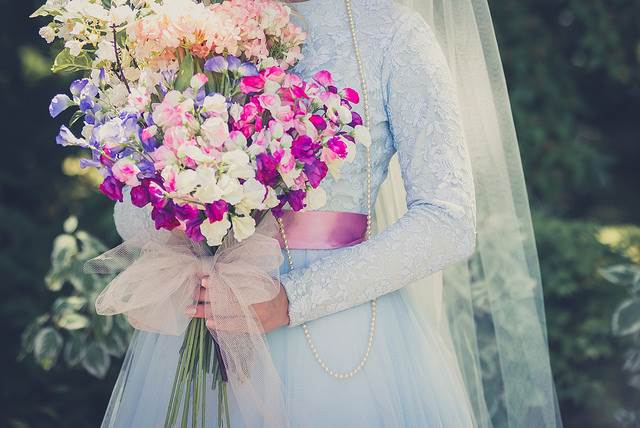 "Whilst on a tea break I looked across the lawn with all the flower heads scattered about the grass and the idea of a lawn/garden tea party came to my mind. I rang the photographer and said, I know what the next shoot will be!!!"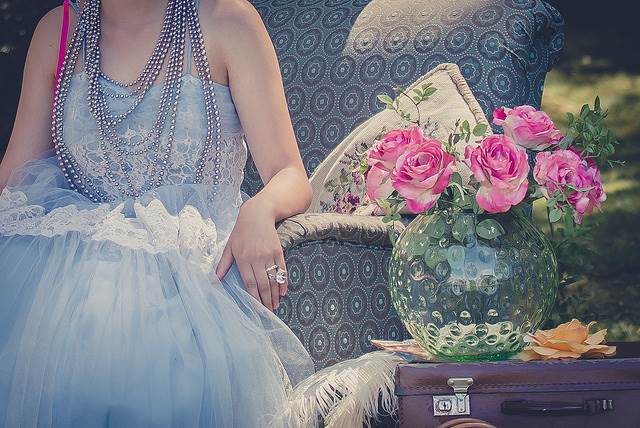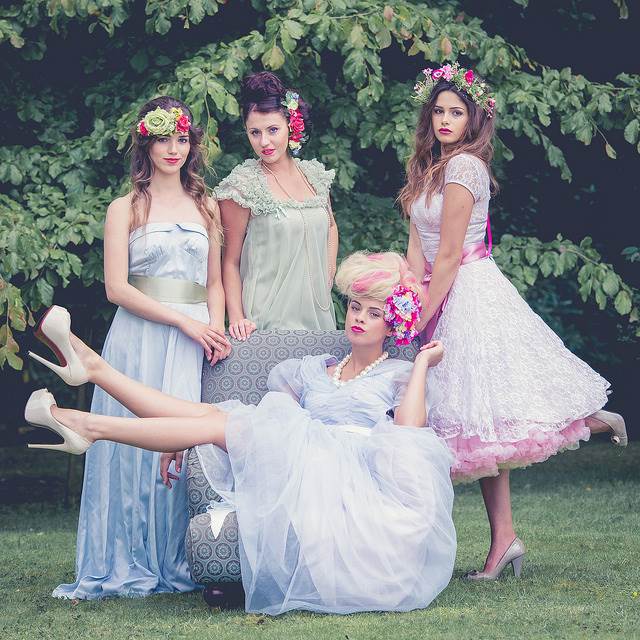 "I have recently moved from a 3 story Victorian semi to a sprawling late 50's, early 60's single story property in the heart of Grayshott Village. I have been collecting 1960's art glass and fab retro kitchen and picnic ware so I wanted to introduce these elements into the shoot, along with my endless love of all things flowery and vintage. I collect 1950's still life flower paintings by the likes of Vernon Ward, so I had to get a framed picture in the shoot too!"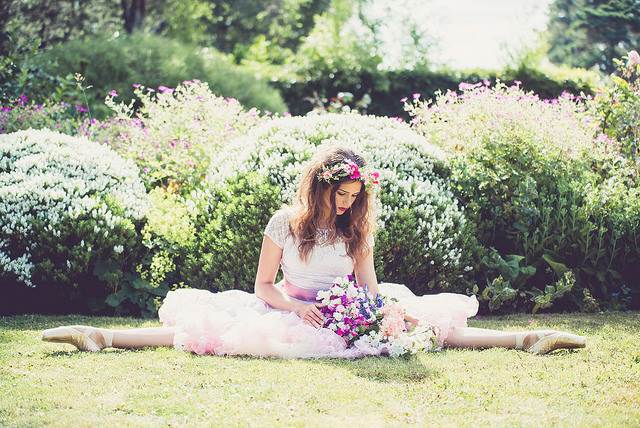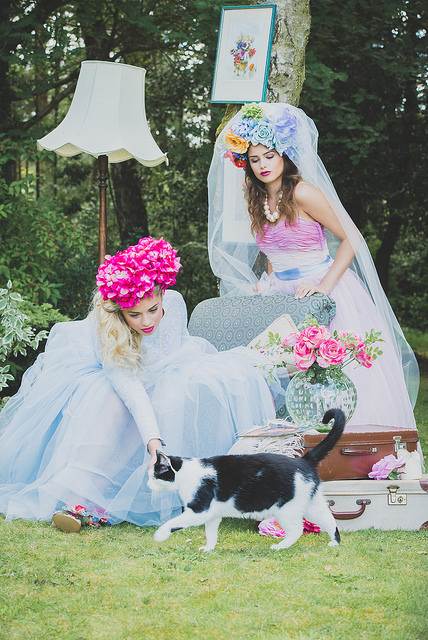 There are so many photos that I want to share, so make sure you check out the gallery!
Credits:
PHOTOGRAPHY: Jane Geoghegan www.janeyannaphotography.com
FLORAL ACCESSORIES, STYLING AND PROPS: Sam Freeman www.rosadior.co.uk
DRESSES: Erica Jordan www.realgreendress.com
MUA: Viktoria Khol www.artblush.com
HAIR: Mark Lewis www.facebook.com/TravellingHairStylist
VINTAGE CHINA HIRE: Helen Baker www.bettylovesvintage.co.uk
MODELS: Brook Nicholls, Nikita Salt, Rosie Baker & Katherine Powell