If you're currently planning your eco wedding day and looking for some sweet treats for your guests, then you've come to the right place! With Easter around the corner, we thought we'd take a look at what vegan delicacies are out there in the form of chocolate. From have the best vegan chocolate ideas on the market!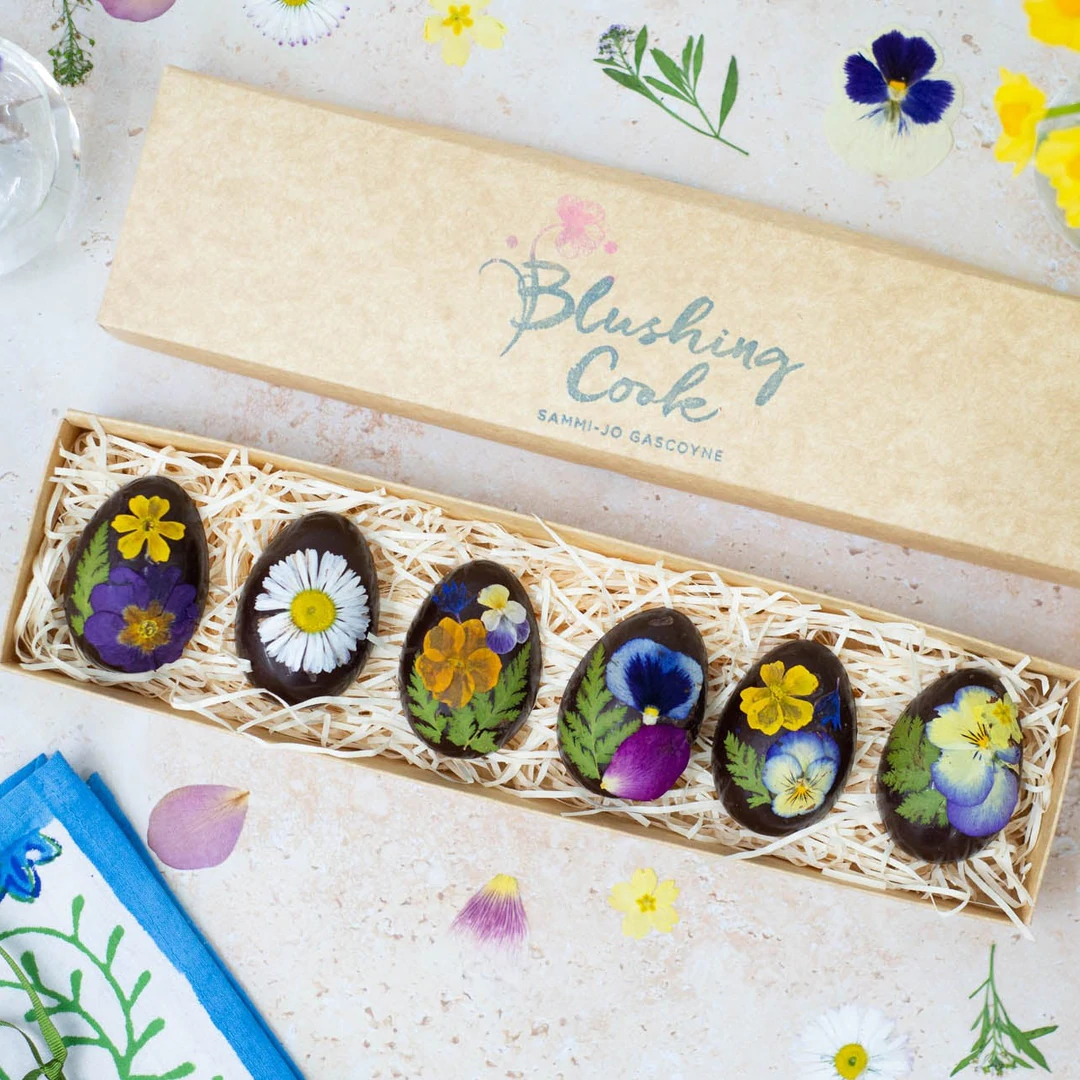 Willies Cacao
Looking for a little bit of luxury for your eco wedding day? Willies Cacao creates the most divine selection of vegan chocolate! Most of their range is dairy-free and suitable for vegans and they source the finest beans for their creations. From Champagne truffles to cute miniature bars, you are sure to find something perfect for your big day!
Blushing Cook
The Blushing Cook's brightly coloured and damn right beautiful creations will definitely wow your guests! They're made with the finest ingredients and decorated with organically grown edible flowers from Devon. They come in lots of designs and themes and they have a gluten-free version too! Presented in a beautiful hand-stamped gift box they would be the perfect addition to your wedding day tables. The ultimate vegan treat for your eco wedding day and perfect for an Easter wedding!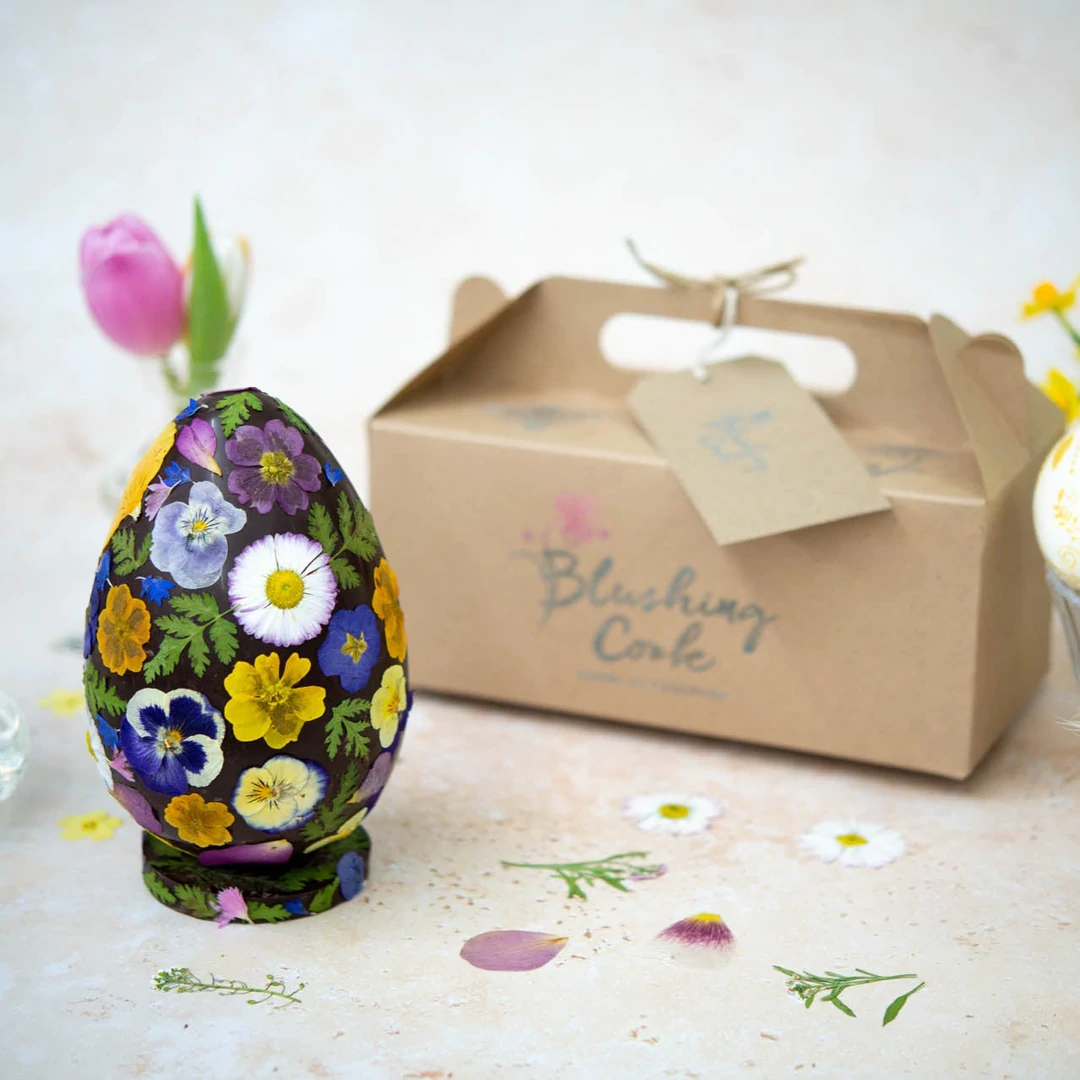 Happi Chocolate
HAPPi Chocolate has just launched its yummy range of Easter eggs in three delicious flavours, plain m!lk, salted caramel and orange. Made using single-origin 47% Colombian cacao and oat milk, their lip-smacking chocolate tastes deliciously smooth and creamy. They have a whole range of products including Easter bunny lollies and hot chocolate spoons which would be perfect for your eco wedding day favours. As they like to say… 'We've got all the Ooo without the Moo'.
Choc Affair
The vegan range from Choc Affair is great for wedding favours on the big day, or just to enjoy the night before the wedding. The company wanted to produce something that gave that same, satisfying feeling as sipping on a cold G&T – but in the form of an indulgent bar of chocolate. Their bars come in a variety of flavours including rhubarb, raspberry and blood orange and are Vegan Society registered. What's not to love and we can tell you it's delicious!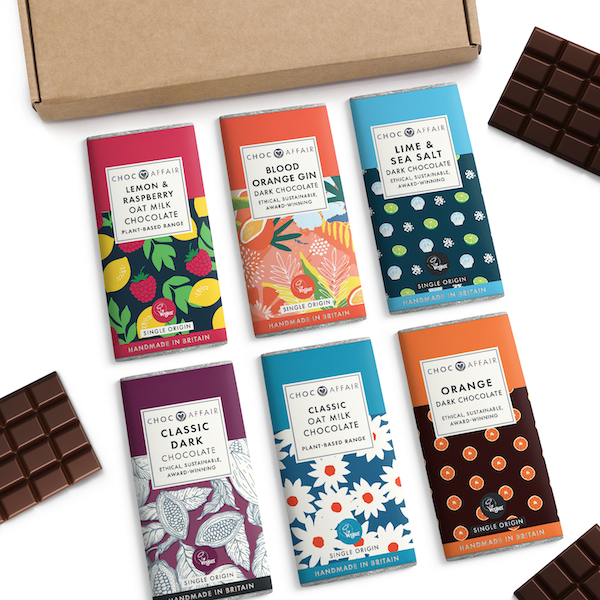 Play In Choc
PLAYin CHOC makes bean to bar chocolate and is an ethical, plastic-free and sustainable chocolate brand that produces the cutest products for your eco wedding day. Their organic chocolate is made using just cacao, coconut and vanilla so are not only vegan but free from 14 of the main allergens meaning they're suitable as gifts for most people. They have numerous different ranges including their classic range of bars marked with heart and play, a cute way to decorate your tables and a ToyChoc Box collection which is perfect for children or as quirky favours!
LOVED THIS VEGAN CHOCOLATE FOR YOUR ECO WEDDING? PIN IT TO YOUR IDEAS BOARDS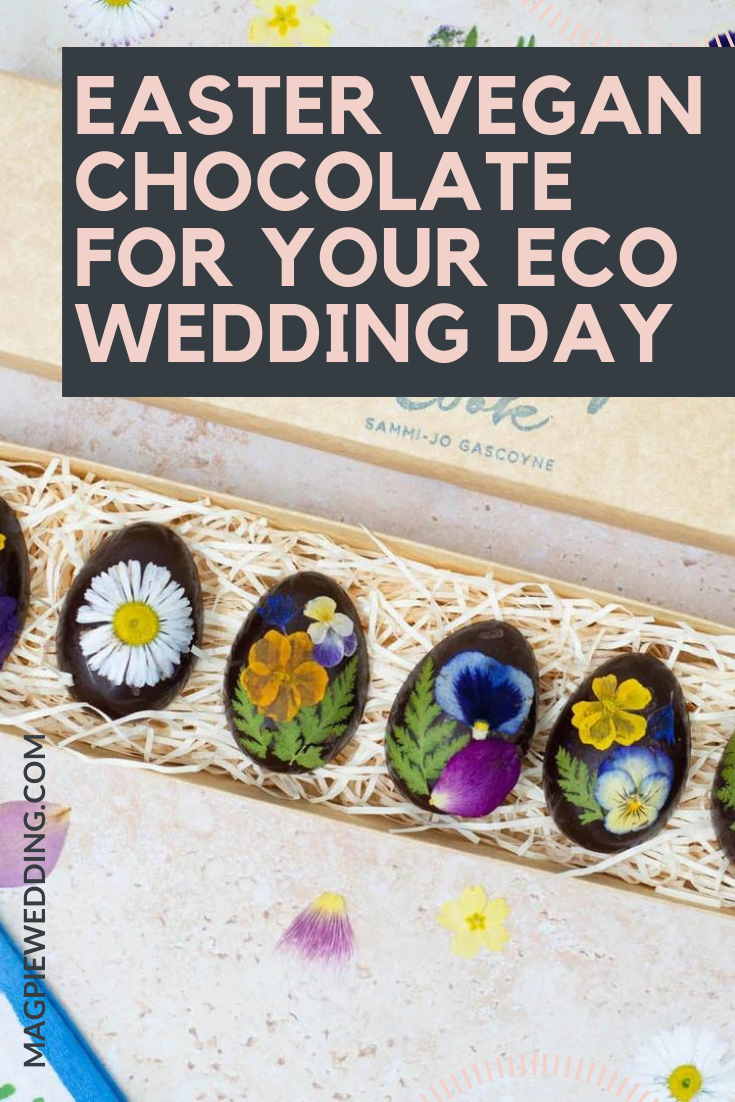 If you loved this vegan chocolate you may also like;
8 Vegan Food Treats For Veganuary & Your Wedding Day
Our Favourite Wedding Vegan Makeup And Beauty Products
10 Vegan Beauty & Wellbeing Treats For Veganuary & Your Wedding Day