You're likely reading this article today because you're busy planning your big day, and you can't wait to marry the significant other in your life. The thing is, you have one major worry in your mind: you don't want your wedding day to be boring, plain, or just "vanilla." In fact, you want it to be a non-traditional wedding.
It goes without saying that everyone's big day should be fun and planned with their tastes and requirements in mind. And it does not need to be unique but we know from chatting with you all, that this is one of the things you want it to be. If you're worried that won't apply to your wedding, take a look at the following ways to make it more unique and non-traditional: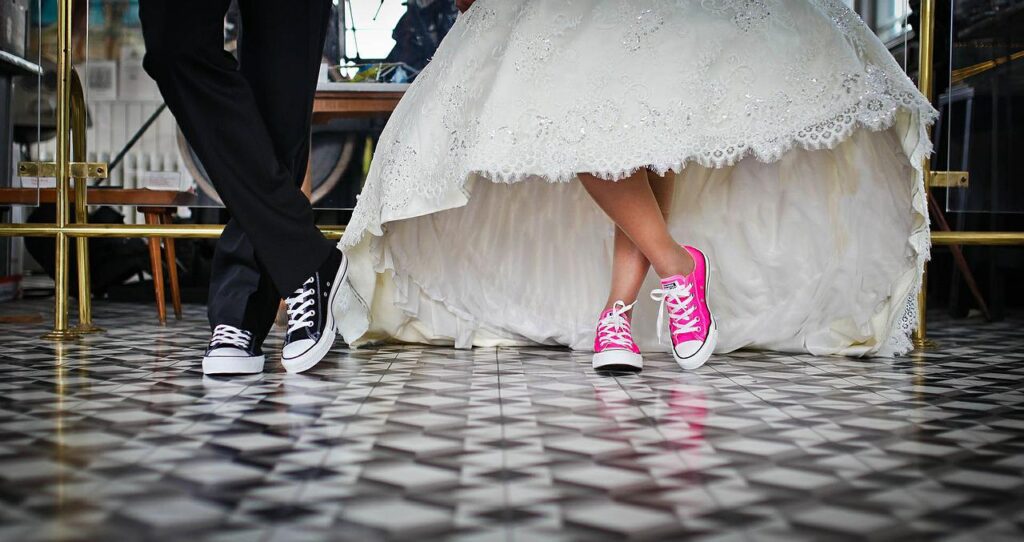 Drop The Formalities
While there's nothing wrong with a formal church wedding, it's not everyone's cup of tea. If you're a couple that hates formalities, convention and sticking with social norms, why not have a wedding where there are no formalities?
For example, you could inform your guests that they can come in their casual attire and not need to wear a suit or even go for the "smart casual" look – even if you've got a traditional bridal outfit to wear.
Instead, they could attend wearing shorts and a T-shirt – useful if you're planning a summer wedding during the midst of a heatwave!
Get Married Somewhere Unusual
In a traditional wedding, the couple would marry in a church. Of course, not everyone wants to have a conventional wedding, and so many people opt for ones hosted at register offices or similar venues.
One way to ensure your wedding stands out from the crowd is by hosting the venue somewhere unusual. But, what counts as "unusual"?
You could get married on a canal boat, or if you're both football-mad, your venue could be a favourite stadium (at least there would be plenty of seating available!).
Send Your Guests Something Personalised
You'd typically have "favours" on each table for your guests in a conventional wedding. Of course, your big day is all about doing things your way and defying what tradition expects you to do!
There are lots of things you can do instead of having wedding favours. One example is to send each guest something personalised after your happy day.
For instance, did you know you can create your own personalised calendar? With that thought in mind, you could send your guests a calendar containing photos from your wedding day.
Make The Day Fun For Everyone
While weddings should be fun, sometimes they aren't. You may have to socialise with people you have nothing in common with, and if you're not a drinker, it can get tiresome watching everyone get drunk at the reception.
Plus, if you've got kids with you, the occasion can become stressful as they'll get bored of people-watching.
That's why it's a good idea to plan your wedding, so everyone has fun. One example might be to have a pop-up crazy golf course available for adults and kids to play, or perhaps a room filled with video games and a pool table or two.
Ask Guests To Bring Food For The Reception
Catering for a wedding reception can often be tricky as you've got to consider people's dietary requirements. Some people might be on a meat-free diet, while others cannot have anything with gluten, nuts, or dairy in it.
One way to get around that problem and make the occasion feel more like an extended get-together of family and friends is by asking everyone to bring some food to share with others.
You can essentially end up with a large buffet-style arrangement, and there will be food that everyone wants to eat. Why not send out hampers for people to fill for a picnic or start a Bake Off style cake table?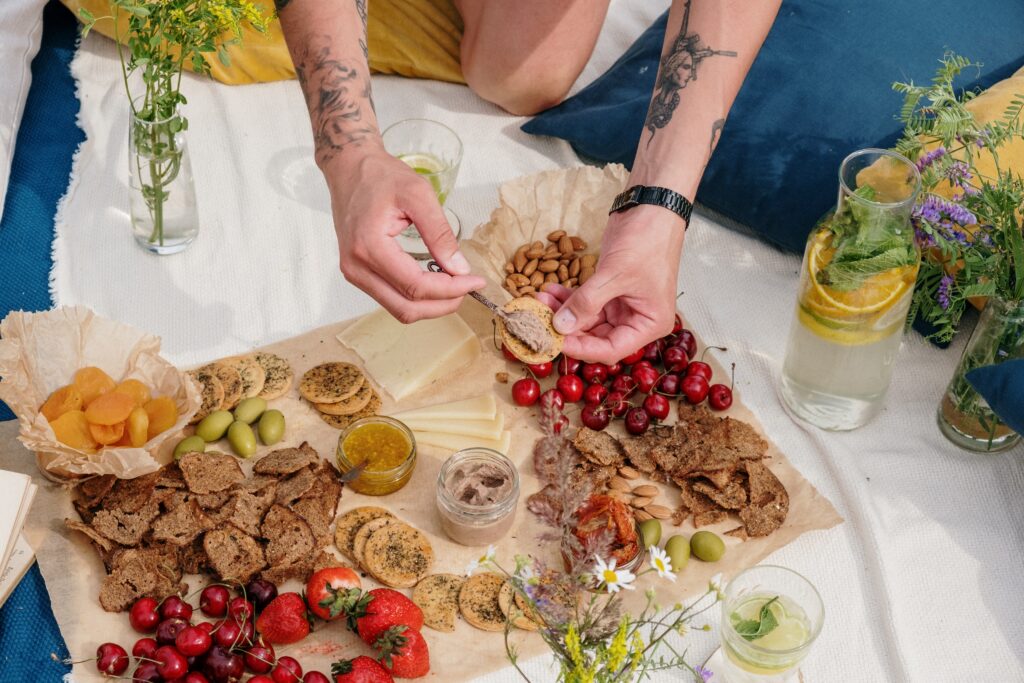 Play Some Celebrity Greetings
You might not know it, but you can pay celebrities to record personalised video greetings messages.
Suppose music is going to play a significant role in your wedding reception. In that case, you could create a setlist involving music from your favourite artists and have a personalised greeting played before each song.
It's certainly a unique way to have music at your wedding, and it's one where it can feel like your favourite celebrity musicians are there with you enjoying your big day!
Charter A Train
One of the challenges of hosting a wedding at a specific venue is logistics. Getting everyone to your venue can be a nightmare if they come from all corners of the country, and you will worry that some people won't make it in time.
What if there was a way to have your wedding at a fantastic venue and guarantee that everyone would get there simultaneously? This thought can become a reality by hiring a train to transport your guests there and back!
If you've got a large group, it can be cheaper to transport everyone on a train than organising coaches or taxis or relying on your guests to make their way to your wedding venue.
Ask Guests To Bring Their Pets
Most people that get married are animal lovers. Wouldn't it be fantastic if you could celebrate that fact with your spouse-to-be and all your guests as part of your big day?
One way to make that happen is by asking if your guests want to bring their pets with them. Obviously, some pets like dogs are easier to bring than others, but it's an amazing idea and one where your guests won't need to organise petsitters.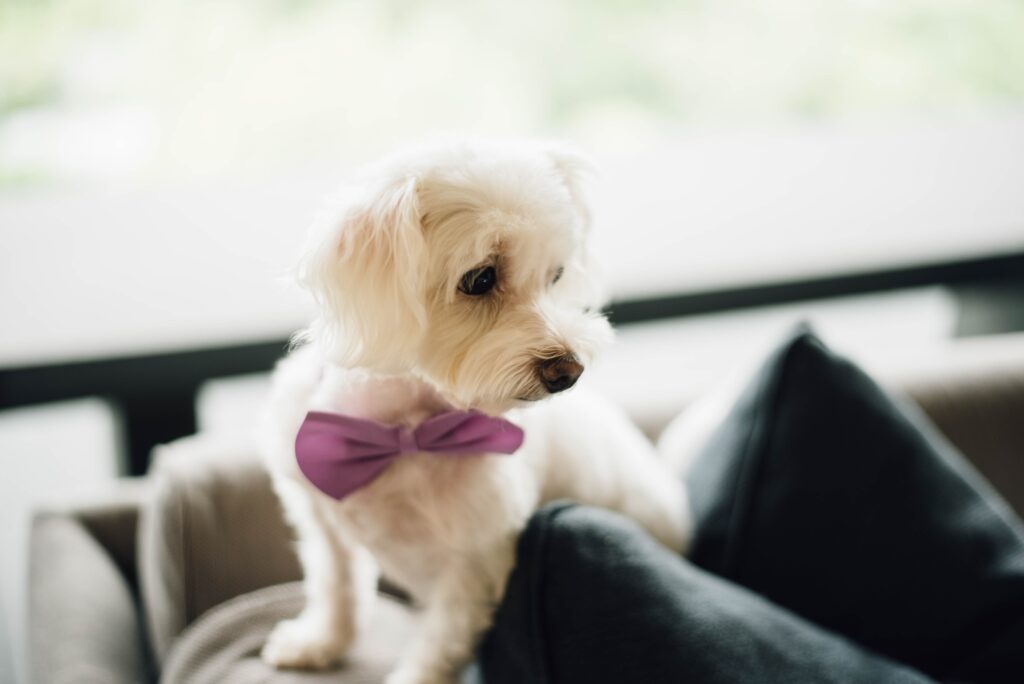 Invite Some Alpacas
Sticking with the animal theme, another idea to make your wedding day more unique might be to invite a couple of alpacas to it!
Many alpaca farms across the country will let people hire a couple of their animals for occasions like school or nursing home visits and, of course, weddings.
Having a pair of alpacas at your wedding day, especially ones that get dressed with bow ties and hats, can add a whole new level of awesomeness to your big day!
Hire A Videographer
Lastly, you've probably got a photographer booked to take some photos of the event and your guests. But, you could also enhance your memories of the date by hiring a videographer.
A videographer can record the main event and highlights from the reception, such as wedding speeches and your first dance, and they can even use a drone to fly high up into the sky to capture part of the event if it's held outdoors!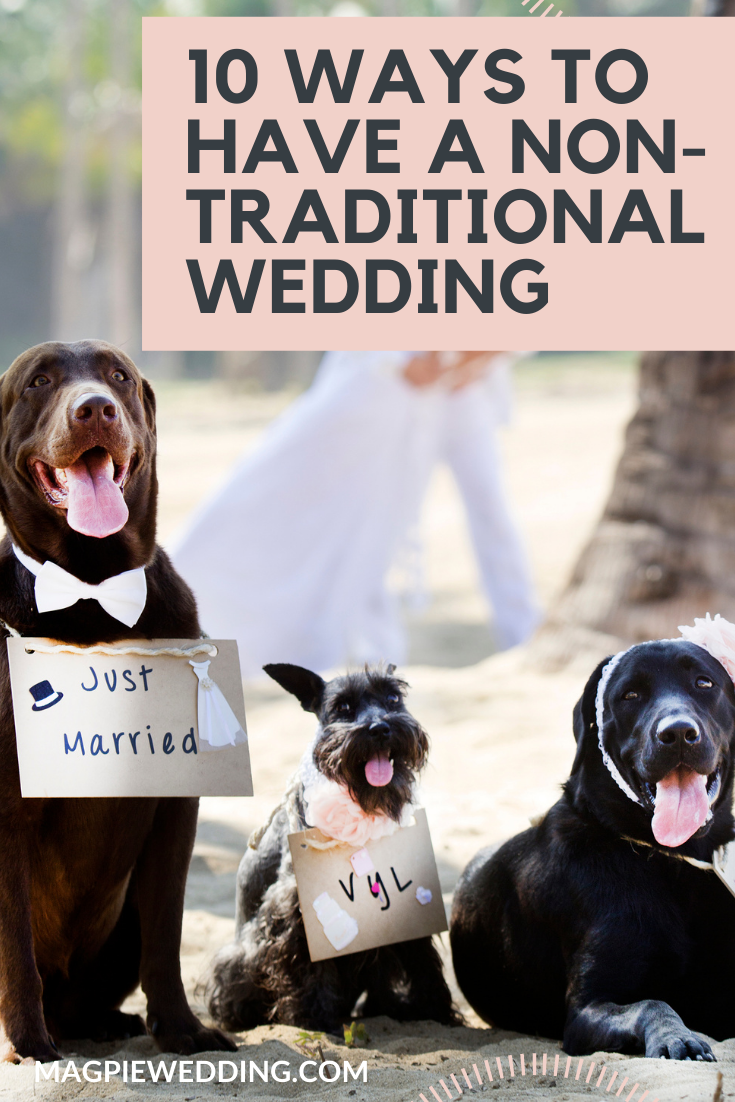 This is a collaborative post