We all know the rhyme – 'Something old, something new, something borrowed, something blue' but did you know it has a fifth part?
'…and a sixpence in her shoe.'
The something old represents the brides past, the something new represent her new life with her husband, something borrowed would be borrowed from a happily married woman to get some of her "luck" and the something blue was because blue has been connected to weddings for centuries. In ancient Rome, brides wore blue to symbolise love, modesty and fidelity. Before the late 19th century, blue was a popular colour for wedding gowns, as seen in rhymes like, 'Marry in blue, lover be true.'
And the sixpence in the shoe was supposed to guarantee that the couple would always have all the money they need. A silver sixpence in the bride's shoe represents wealth and financial security and it could date back to a Scottish custom of a groom putting a silver coin under his foot for good luck. For the biggest fortune, the sixpence should be in the left shoe.
For hundreds of years, brides honoured the tradition of wearing a sixpence in their shoe on their wedding day to bless the marriage with wealth and prosperity. But in modern times (at least since the change in our currency system) the final line of the famous wedding rhyme seems to have been forgotten which seems a real shame. We at National Vintage Wedding Fair think anything that promises extra good luck (and fortune!) has to be a good thing!
The sixpence tradition began in the late 17th century as a part of the dowry gift to the groom, but as time went on, the coin became more of a good luck charm worn in the left shoe of the bride on her wedding day. The sixpence or 'tanner' was used in Britain from 1551 to 1967 and was made of silver and worth six old pennies – about 28p in new money.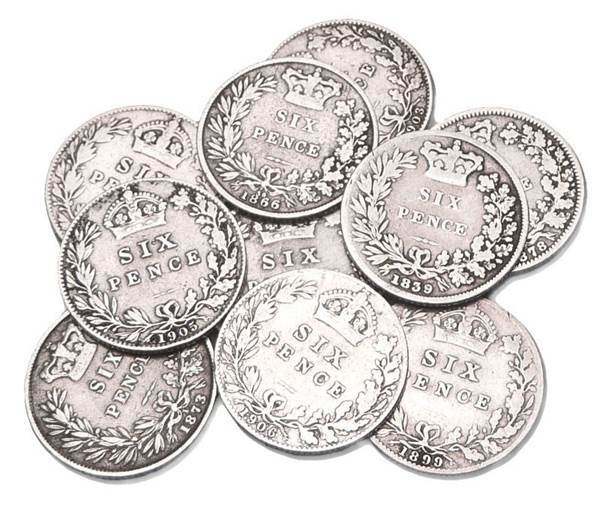 If you're worried about it hurting your feet during the day either add an insole on top of it or tape in underneath the sole of your shoe.
If you'd like to keep this lovely tradition you can buy vintage coins that are now out of circulation via many retailers including Not on the High Street and the Royal Mint. Save the silver coin and start a new tradition – pass it along to family members, friends or one day, maybe even your own daughter.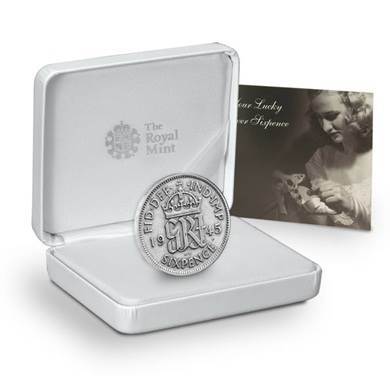 What do you remember from weddings of the past that we don't see so often now? Share one of your wedding memories with us and we'll feature it in an upcoming blog at National Vintage Wedding Fair.
Are you going to be a vintage bride soon? Come visit one of our upcoming vintage wedding fairs in Cambridge on 14th September, Harrogate on 21st September, Stoke Newington, London on 12th October or Chiswick, London on 9th November and find everything you need for your big day. For more details check the website – www.vintageweddingfair.co.uk.
Written by Sarah Gorlov
******************************************ARE YOU A WEDDING BUSINESS?**********************************************