These days it has become traditional to cut the cake at your wedding reception following the meal, speeches and gift giving. It is the last formal part of the wedding and marks the end of the reception – although, these days, the reception will very often carry on unbroken into the evening party. The bride and groom make the first cut of the cake together, after which it is taken away by the staff at the reception venue and divided into portions which are then served to the guests at the reception. In days gone by it was common to keep a number of portions back for people who were unable to attend the wedding and send them out at a later date as a keepsake.
In the past, most wedding cakes were made from fruitcake and its robust longevity made it last for many weeks after the wedding without going stale and made it easy to be sent by post as a token to those who were unable to attend or who were not quite important enough to receive an invitation. This 'after the wedding' cake-posting is a long-standing tradition, as seen by this New York Times report on a disturbing spate of lost cake boxes back in 1894:
"Complaints have recently been made that when wedding cake is sent by mail it rarely reaches its destination, and it is generally supposed that it is appropriated and eaten by the Post Office clerks. Whether the latter accusation be true or not, it is certainly true that when a piece of wedding cake is intrusted to the English Post Office the chances are that it will never reach its destination."
These days with cakes made with tiers of sponge and chocolate cake plus the rising costs of postage, sending cake slices out has become a thing of the past. However, recently The Duke and Duchess of Cornwall sent out slices from their eight tier cake after their wedding in a pretty presentation tin as stunning mementos of their day.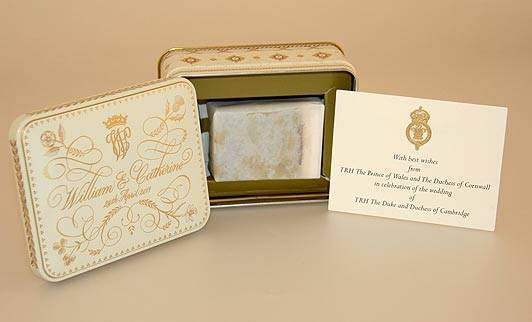 This was also done for the wedding of Prince Williams parents, Prince Charles and Lady Diana in 1981, his grandparents Queen Elizabeth and Prince Phillip in 1947 and has been being done for all the main royal weddings including Queen Victorias in 1840.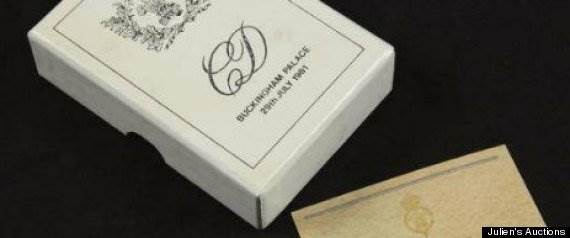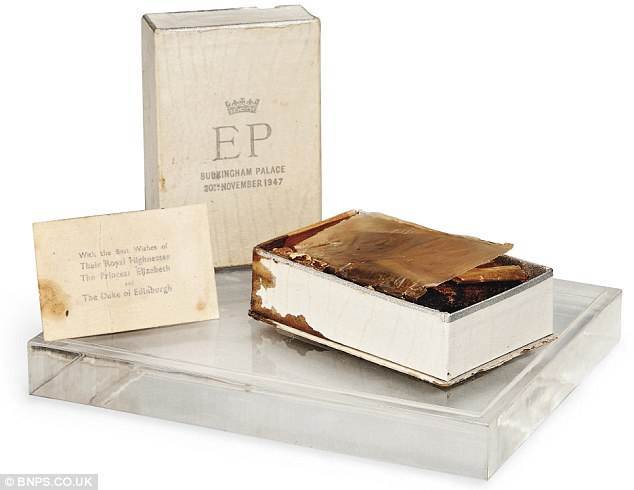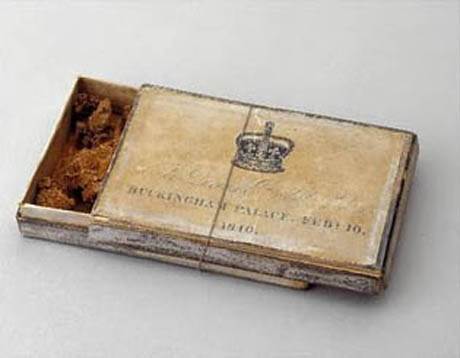 These days there are lots of pretty cake boxes and tins to choose from if you do what to buck the trend and send out your cake, but do note, if you are planning to send a piece of cake abroad by post, make sure the country to which you are sending it allows foodstuffs to be sent through the mail as not all do. We at National Vintage Wedding Fair think cake boxes should be used anyway at any great vintage wedding – who wants the worry of it getting squashed and ruined in your guests bags or pockets on their way home?
What do you remember from weddings of the past that we don't see so often now? Share one of your wedding memories with us and we'll feature it in an upcoming blog at National Vintage Wedding Fair.
Are you going to be a vintage bride soon? Come visit one of our upcoming vintage wedding fairs in Cambridge on 14th September, Harrogate on 21st September, Stoke Newington, London on 12th October or Chiswick, London on 9th November and find everything you need for your big day. For more details check the website – www.vintageweddingfair.co.uk.
Written by Sarah Gorlov
******************************************ARE YOU A WEDDING BUSINESS?**********************************************