When we got married three years ago my mum made us a cake made from cheese. As she had owned a cheese shop since the early 1990s, she was indeed the expert for this creative wedding cheese cake. Plus, as she had been making then for years, well before the current trend, she knew what would work and what wouldn't.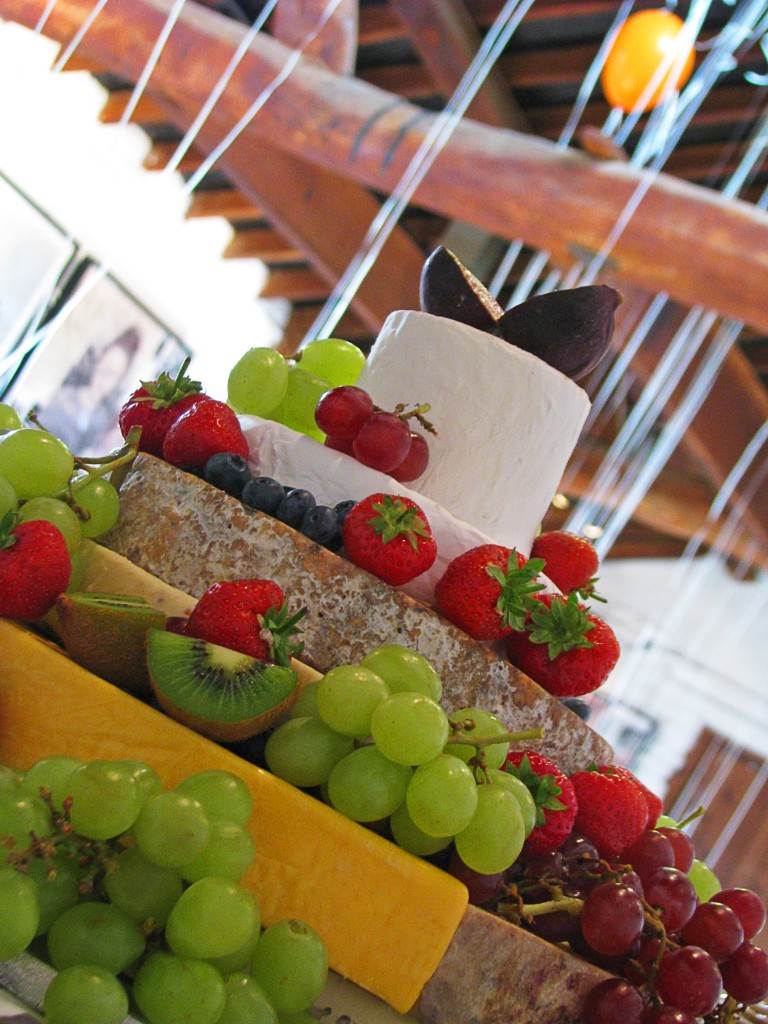 One of our exhibitors at Manchester's Victoria Baths, The WellBeing Farm know just how wonderful cheese cakes are, so we caught up with them to find out more about them.
"I often wondered how I could combine my love of food and floristry and I'm so thrilled I finally found a mechanism of doing just this – in cheese wedding cakes!
Some of the brides who had held weddings at our farm wanted something a bit different for their evening do than just a bacon sandwich or buffet. They wanted something with a wow factor but also something which would feed their guests at the same time – the answer arrived in the form of a cheese wedding cake.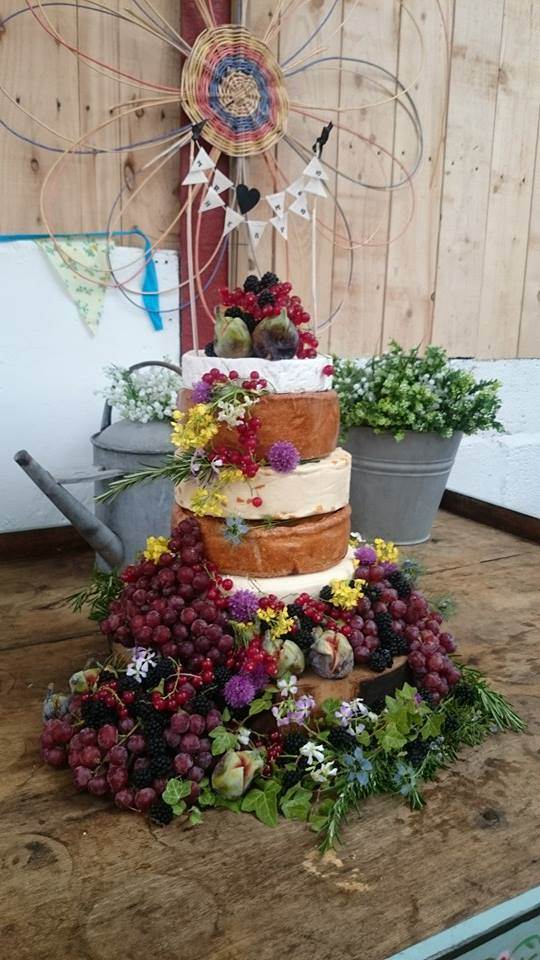 When you think of all the varieties of cheese you can obtain and the wonderful textures and colours, it's not surprising why the cheese wedding cake has become the latest trend for weddings and are growing in popularity. It's uniqueness, appearance and cost-effectiveness makes it a great choice for any type of wedding.
The best cheese wedding cakes seems to be made from layers of different round cheeses (although you can even buy heart shaped cheese or use pork pies) on top of each other to resemble a wedding cake. The cake can then be decorated with your favourite fruit and you could even link the cheese wedding cake to your colour scheme. At the farm we tend to use a variety of different herbs, edible flowers and seasonal fruit accompanied by homemade chutneys and rustic crackers.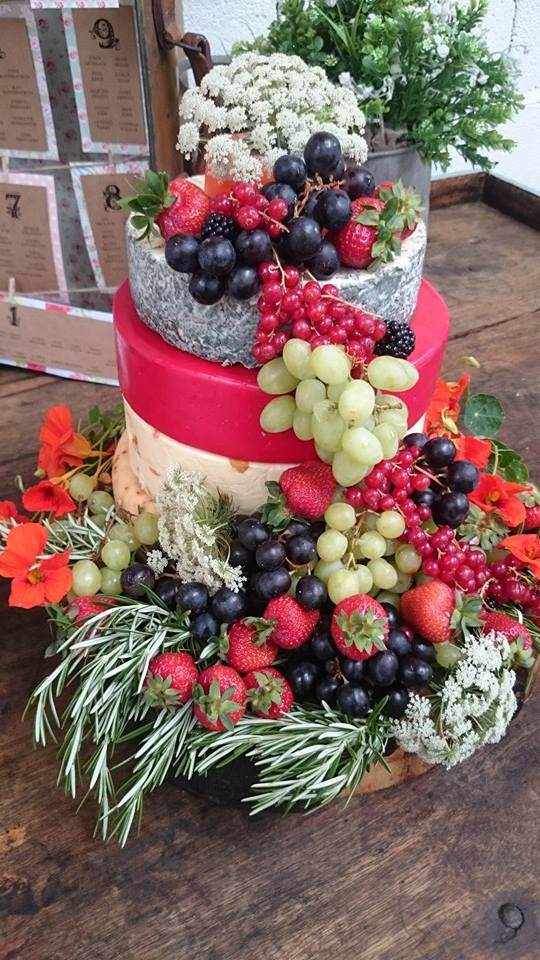 I found a great resource on cheese wedding cakes from the British Cheese Board website (which by the way has this great list of Top 10 tips to help you choose the perfect cheese wedding cake and also has a host of great information such as the most popular British cheeses for cheese wedding cakes and other useful information).
Whether the link between a cheese wedding cake and the trend for vintage style weddings is strong is questionable, and the trend may be more suited for a more rustic style wedding. However where there is a link is in the variety of vintage cheeses on offer and the fact that you could always serve the cheese wedding cake on a fabulous vintage cake stand accompanied by gorgeous vintage cheese knives … Either way, there has always been something special about finishing a dinner party or nice meal with a nice glass of wine and cheese – and that specialness can definitely be applied to a wedding!"
Make sure you drop by our event on October 18th, to meet Celia and the team and maybe talk all things cheese!