Did you know the first official task as a married couple is the cutting of the wedding cake?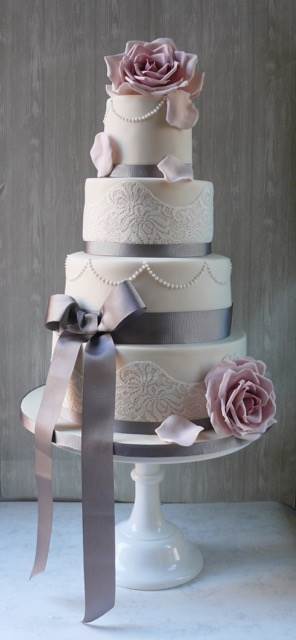 It is said the sharing of a piece of the cake firstly between the bride and groom before being given out was to symbolise that they promise to forever provide for each other.
The cake was originally cut and given out by just the bride, as consuming of the cake would ensure fertility. The job became a joint task as wedding guest numbers grew, the cake got larger so the help of the groom was required.
The tradition of the wedding cake can be traced back centuries though it has changed rather a lot. In Medieval times when the 'cake' then made of wheat was rather oddly thrown at the bride. Slightly nicer, in ancient Rome, the 'cake' bread was broken over the head of the bride to bring good fortune.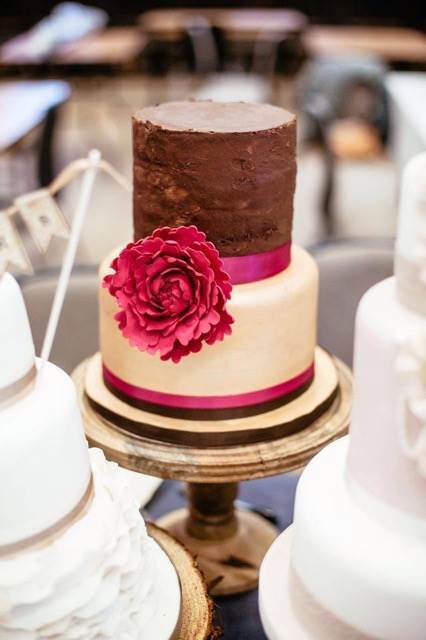 The tiered wedding cake is said to have originated in the 18th century when a baker's apprentice asked for his boss's daughter's hand in marriage by making her a large, decorated cake inspired by the local church spire.
It was the marriage of Queen Victoria to Prince Albert in February 1840 that saw the first signs of the kind of cake we have today. Victoria not only wore white which was a first, but also had the first white iced cake, white symbolising virginity and purity, It set a trend.
By the Edwardian era, hours upon hours of heavily piped decoration was seen, not only including flowers, swags and scrolls but love birds and cupid often topped off with a vase of flowers.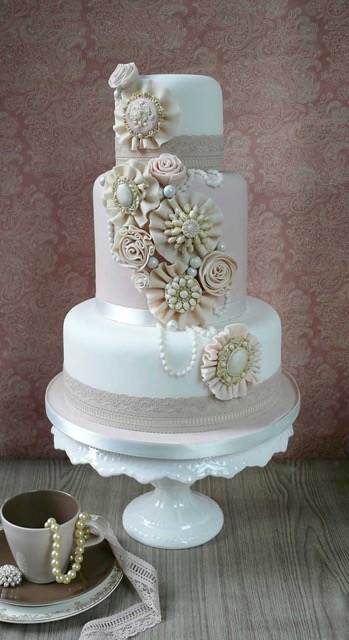 In the 1920's cake toppers featuring a bride and groom figures became popular made from porcelain or wood and became keepsakes. This trend carried on through the decades to the 1950's with material such as bakelite being used.
During the Second World War with the lack of food and rationing many ingredients were hard to come by so a very small cake made with powdered egg was placed under a white cardboard box decorated and covered with satin, which could then be reused.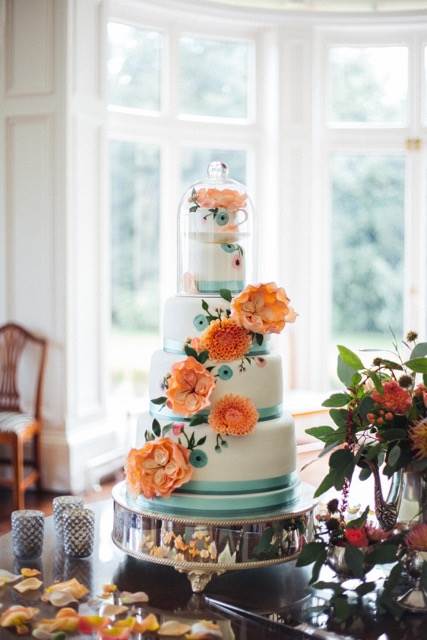 While the tradition of a tiered iced cake is still going strong influenced by trends and fashions from around the world, tastes are changing. Now there is a greater use of colour, from pastel pinks to gold and sliver, lace to glamorous sequin effects to the more natural, rustic look of the naked 'Un-iced' cake or towers of cupcakes or all of these combined on dessert tables.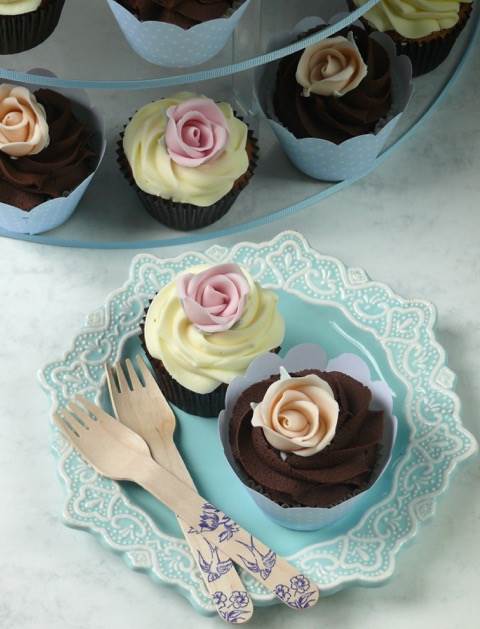 Today the world is your oyster in regards to choice of design and the kind of cake you have, you can let your imagination run wild.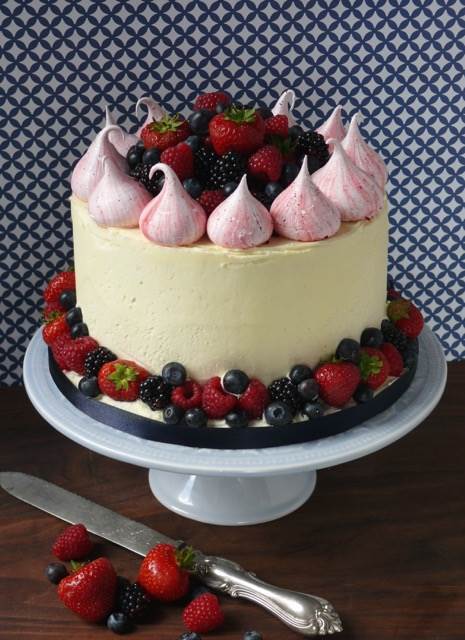 Blog written by Sarah Jenkins from Pink Cocoa who will showcasing her beautiful cakes at Manchester, Victoria Baths on October 18th (next week!)