Holding your wedding outdoors can add something truly special to the day. If you're a couple that likes spending time outdoors, getting married outside is a great way to add some of your personality to your wedding day. However, having an outdoor wedding also comes with risks- especially in the UK.
With the seasons becoming ever more unpredictable, it can be difficult to think of everything when it comes to keeping everyone comfortable and protected. Here are some top tips for planning an outdoor wedding in the UK so you don't have to think of everything.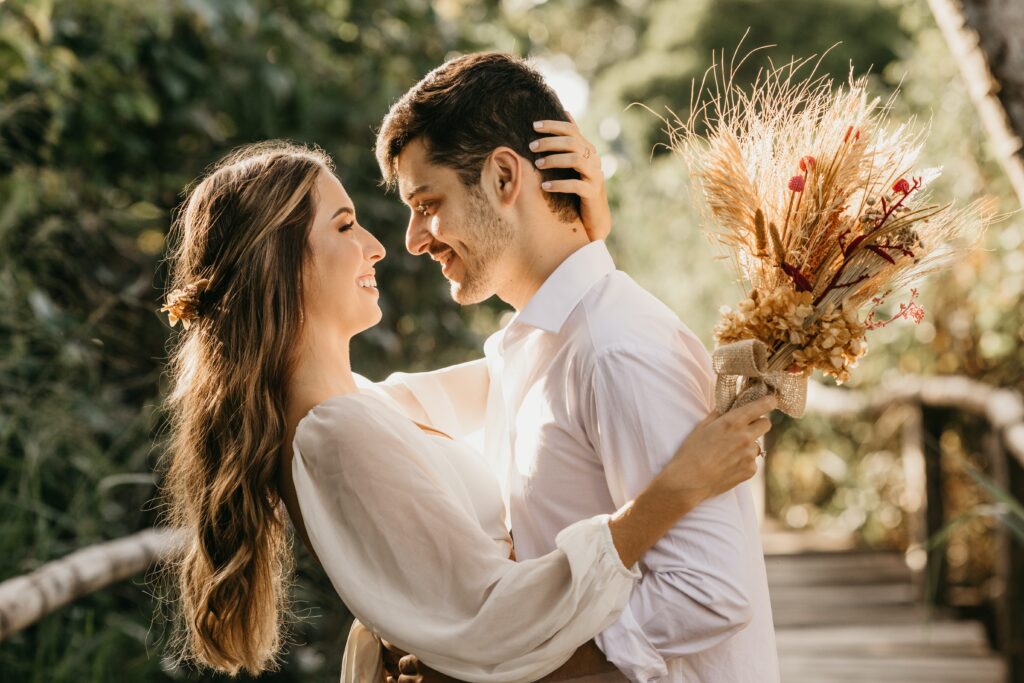 Prepare For Rain
Even when you plan your wedding in the middle of summer, you can still be surprised by a downpouring of rain. It's important to have a contingency plan for wet weather if you're planning an outdoor ceremony. If it's just a few light showers throughout the day, you may want to muddle through by providing your guests with umbrellas.
If the forecast says you're in for torrential rain, umbrellas aren't going to cut it. Ask your wedding venue if there is an alternative indoor space you can use as a plan B. Make sure the space isn't hired on the day of your wedding.
Prepare For Sun
Most people look forward to seeing the sun on their wedding day but the sun can also cause a few problems. If you're hoping for a sunny day, it's important to walk around your outdoor venue space and see how much shade there is for your guests. If there isn't much shade and the sun is blazing, you could find that your guests become uncomfortable.
You may want to hire some marquees for guests to take shelter. Other alternatives include wedding teepees or sun umbrellas. Make sure there are plenty of cool drinks ready to serve after the ceremony too.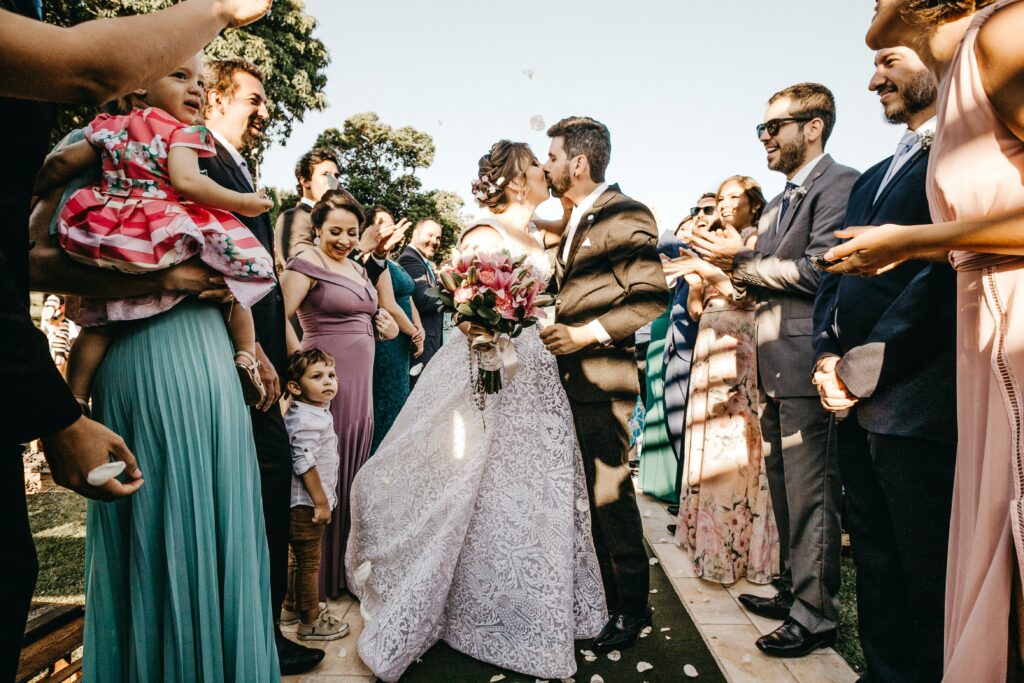 Outdoor Entertainment
If you intend on staying outdoors for the whole wedding, you'll need to hire entertainment that is used to performing outside. If you're hiring a band, they'll need equipment that will allow them to play outside. This could involve the use of a generator or a special connection to electrical points at the venue.
An acoustic singer can work well in an outdoor setting. They give a summer vibe while needing little access to electricity, if at all. Other ideal outdoor entertainment could range from magicians and caricaturists to stilt walkers and ice cream vans.
Hire a Planner
No matter how organised you are, there will always be things you forget. After all, most people are planning a wedding day for the first time. It can help to hire a wedding planner with experience in outdoor weddings.
That wealth of knowledge will come in handy when it comes to thinking of everything. If you hire an outdoor wedding venue, you may get the benefit of an in-house wedding planner. For example, the staff at St Osyth Priory have years of experience in preparing the best outdoor weddings for their clients.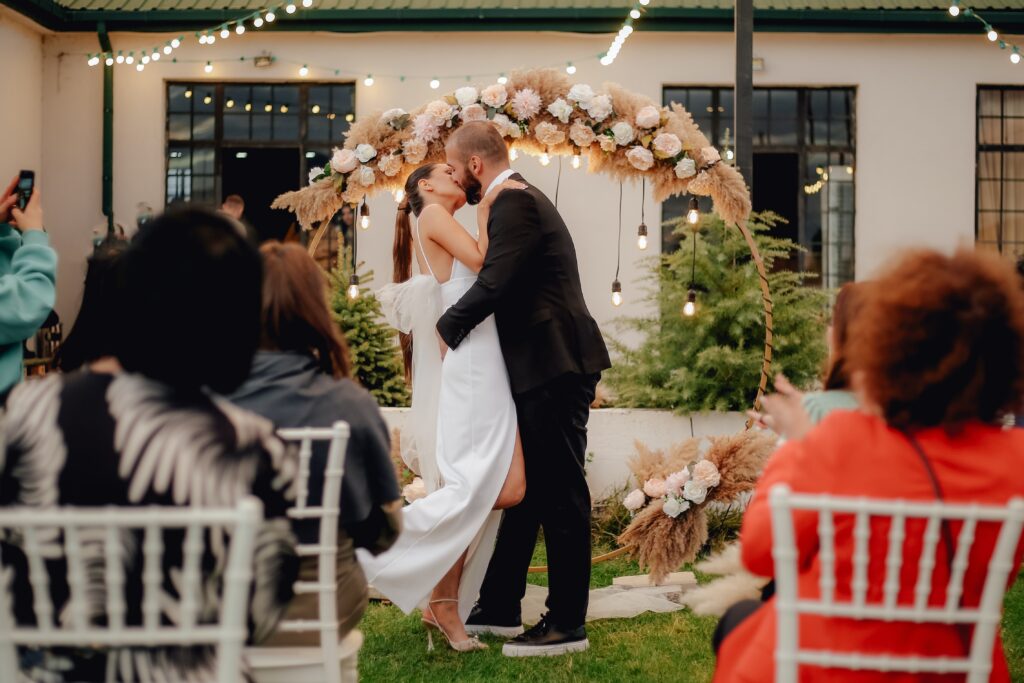 Pest Control
The one thing that can spoil a lovely summer's evening is the presence of pests. Whether it's gnats floating around drinks or flies around your food, all guests will concur that pests are unwelcome. Fortunately, there are a few things you can do to keep these pests at bay.
For instance, lighting some scented candles during the evening is a great way to keep gnats away from tables. You could even treat the ground the day before the wedding to ensure the presence of creepy crawlies is limited when you arrive the next day.
Keep Guests Warm
As the evening approaches, it can become colder outside. It can be difficult for guests to prepare for all temperatures in the UK. If it gets significantly colder through the evening, you'll want your guests to remain comfortable.
It can help to have a basket of blankets that guests can take a blanket from at any point during the evening. You may also want to put cushions on chairs and add some outdoor heaters if necessary.
Plenty of Seating
Although many people will end up on their feet for the majority of the day, it's important to have options for your guests. This is especially true if you have any elderly or vulnerable guests at your wedding. Once the ceremony is over, be sure to dot seating around the entirety of your wedding space so your guests don't have to look for seating wherever they are.
It can help to have more seats than there are people because one group won't necessarily want to sit next to another. Make sure there are comfortable seats for those of your guests who will remain seated for the majority of the day.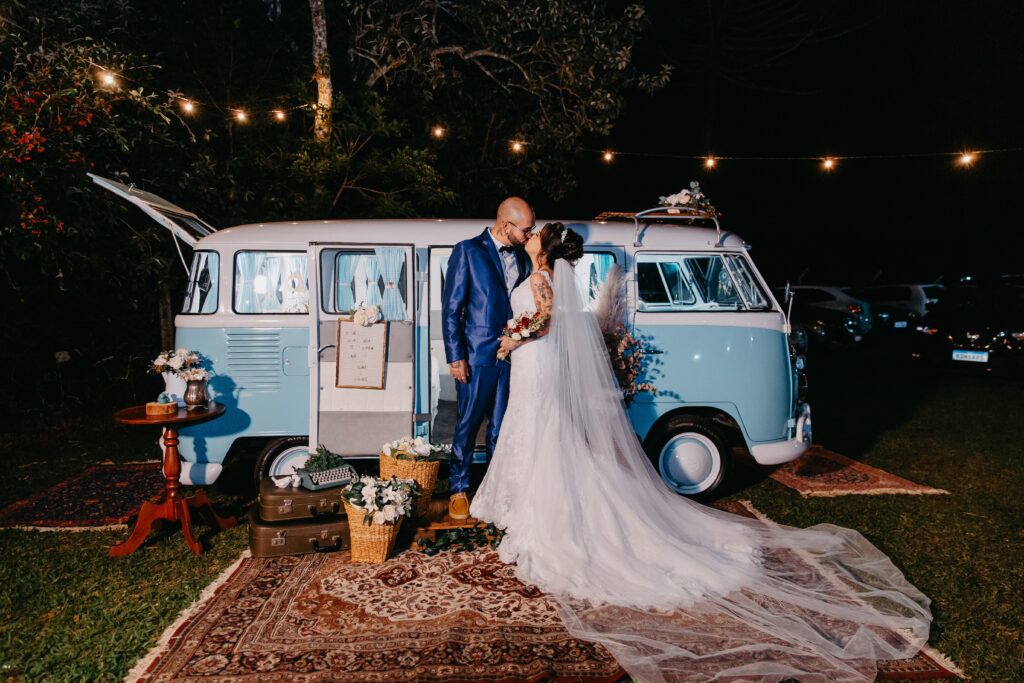 Keep Decorations Natural
Natural decorations look at home outdoors. Think about using plenty of flowers, wreaths, and arches. Incorporate foliage into your table designs or chair decoration.
The great thing about getting married outdoors is that you don't need to change much to make the surroundings beautiful. Nature is beautiful in itself so you won't have to work hard to enhance it. Add a few twinkle lights and you're good to go. You could even use some of the local flowers and foliage for bridal and bridesmaid hair design.
Don't Panic
No matter how prepared you are, you can never tame nature. Part of getting married outdoors is embracing spontaneity and going with the flow. Take your opportunities where they come and be willing to just enjoy the day.
No matter what kind of wedding you plan, you can't control everything. Remember what the day is all about and put celebrating with your new spouse above all else.
IF YOU FOUND THIS USEFUL, THEN WHY NOT PIN IT?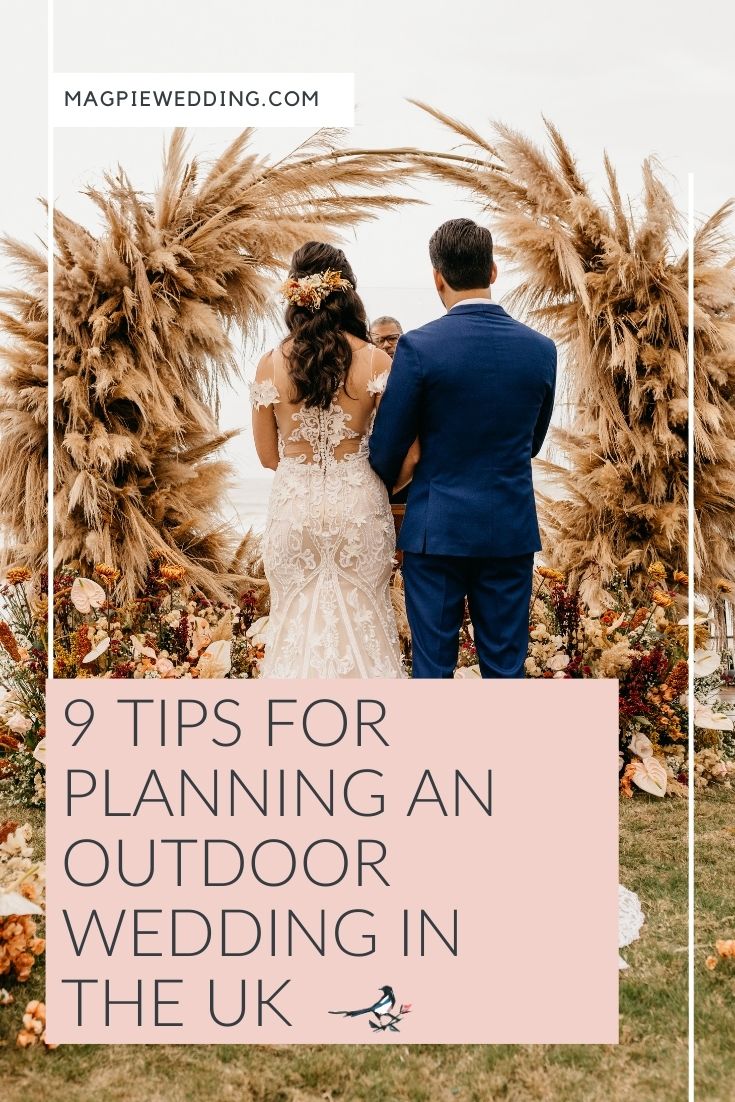 This is a collaborative post