Wedding rings are as important as the marriage itself. As your marriage is meant to last for a lifetime, so also your wedding ring should remain shining and sparkling for a lifetime. However, many couples, especially men do not know how to care for their wedding rings to prolong their lifespan. For instance, there's a huge difference between cleaning your wedding ring and cleaning it the right way. If you use the wrong methods to clean your and your partner's wedding ring, you would end up shortening its lifespan rather than extending it. Here is a list of care tips to keep your and his men's wedding band beautiful and shining for a lifetime.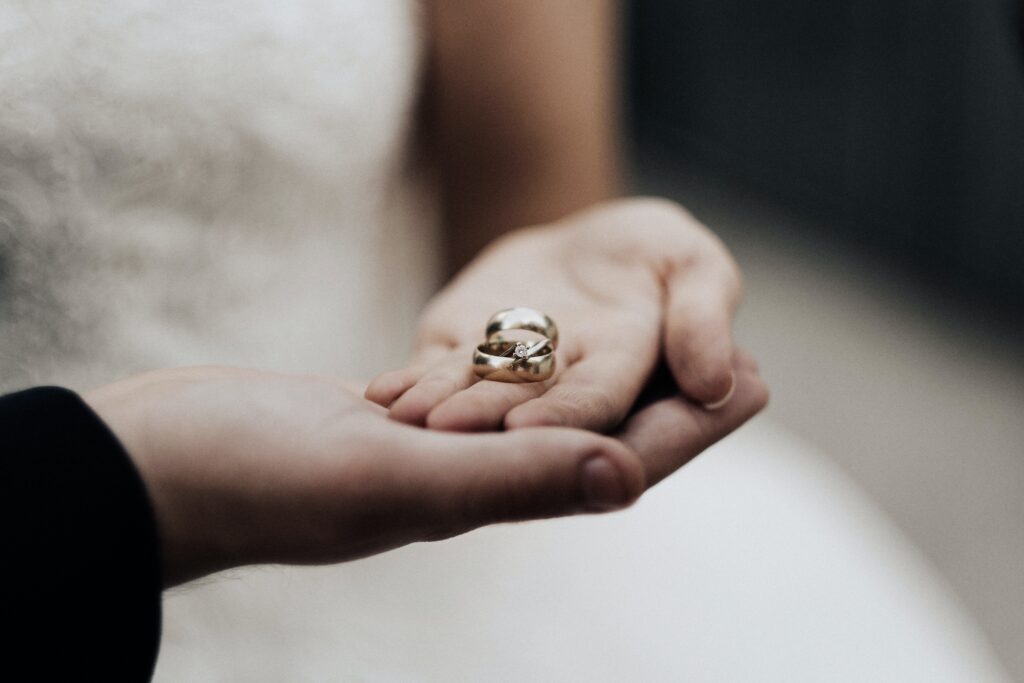 Care Tips for Wedding Rings
Go for a Professional Ring Check at Least Twice a Year
At least twice a year, visit a jeweller to inspect your wedding ring and also clean them. They'll check for loose settings, worn prongs, and other potential defaults. This will prevent any future damage to the ring. Worried about the cost? Most jewellers will offer this inspection at zero cost, even if you didn't purchase the ring from their store. Therefore, you have nothing to worry about. During your visits, ask the experts for helpful tips on how to clean your ring at home.
Clean Your Ring Regularly
Aside from the general ring inspection, ensure you also clean your wedding ring at home from time to time. This helps to avoid dirt buildup on the ring. However, you need to do this with utmost care.
For regular cleaning of your wedding ring, you may not need to visit a jeweler. You can follow the steps below.
Fill a bowl with warm water and add one full drop of dish detergent. Then, use a spoon to mix the water and dish detergent.

Note: Avoid using the chlorine-based cleaner as it may tamper with the precious metal of your ring.
Put your ring in soapy water for 8 to 10 minutes to break down dirt particles and oil.
Remove your ring and clean it with a soft toothbrush or any soft brush. brush each side of the ring gently, especially the edges and the back.
Put your ring back in the soapy water. Brush gently and continuously to wash off any loosened dirt on the ring.
When you're satisfied, bring out the ring and rinse it with clean running water.
Use a hair dryer to dry your ring.

Note: Do not air dry the ring.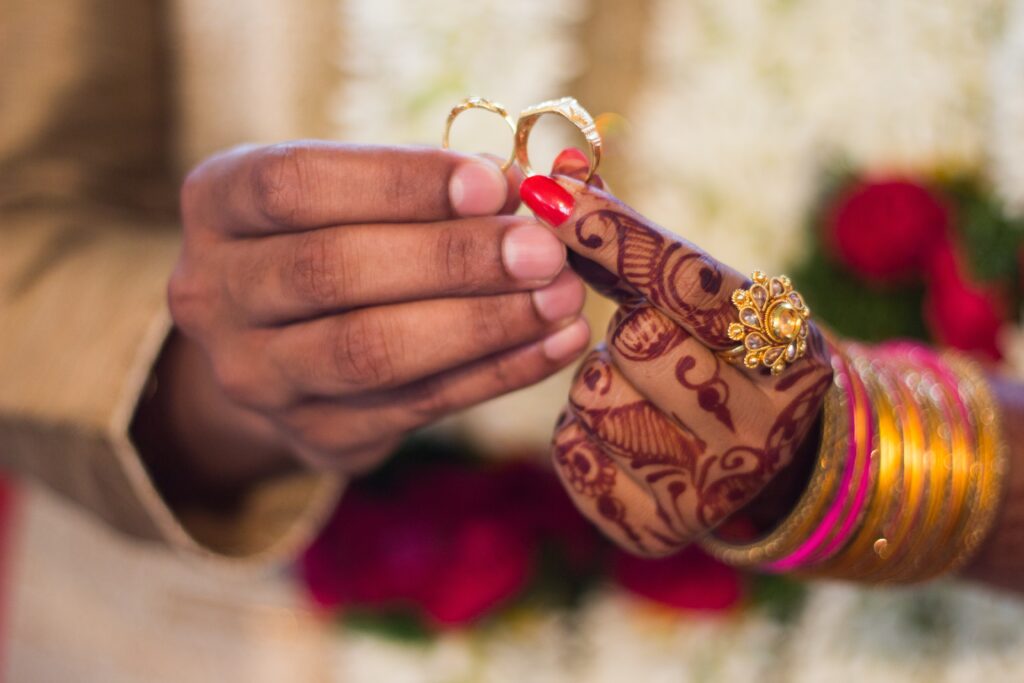 If your ring is made of diamond or gold, avoid the following cleaning agents.
Use a small amount of toothpaste instead of detergents or washing soaps. Washing soaps or detergents will make the diamond white, or tarnish the gold if yours is gold.
Baking soda. It removes the sparkles from the gold and causes it to look dull.
Iodine changes the golden color of the ring.
Bleaching powder causes the golden ring to lose its sparkles.
Vinegar and hyper peroxide tarnish diamond rings and oxidize the golden metal.
Note: The type of metal your ring is made of determines the type of care it can be subjected to. Rings like enamel rings don't require special care, while diamond or golden rings require special and cautious care to maintain them.
Carry Out Preventive Repairs on Your Wedding Ring
Don't wait till your ring spoils completely before you take it for repair. If you notice a loose stone or a worn-out prong on your ring, take it to a jeweller immediately for inspection and repair.
Keep Your Wedding Ring Safely
When you're not putting on your ring or other important pieces of jewellery, keep each of them in a separate container. Avoid storing jewellery together, it can lead to scratches. Do not stack your rings on top of one another, it can cause damage.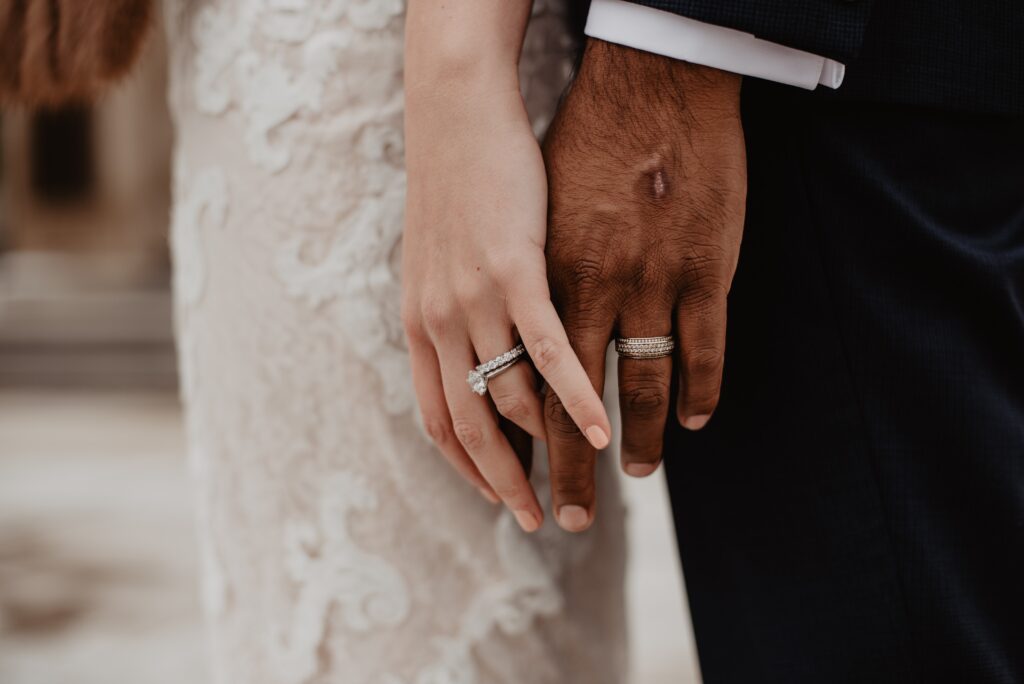 Buy a Ring With a Warranty
When purchasing your wedding ring, buy from a reputable online store that offers a warranty for their jewellery products. Reputable brands offer a lifetime warranty for their jewellery products. When you buy from a reputable vendor, you can have peace of mind knowing that you'll always receive maximum care for your ring even years later.
Take Off Your Ring During Hand-heavy Activities
Activities like moving furniture, gardening, lifting weights and doing manual labor, swimming will require you to take off your wedding ring. This will help prolong its lifespan and also minimize the chances of it getting lost. When you take off your ring, you minimize its exposure to harsh chemicals and prevent knocking it against hard surfaces. The less your ring is exposed to harsh chemicals, the better for it.
Avoid Removing Your Ring in Public
Avoid removing your wedding ring in public places, it could get lost or you might forget it if care isn't taken. You can plan, in advance, for outdoor activities by keeping your ring safely at home before you step out.
Get Your Ring Insured
Your ring is a valuable piece of jewellery that should be rightly insured. Make sure that you get the right insurance coverage for your ring, so if you experience loss or damage, you're covered. According to Investopedia, a good insurance policy must cover all contingencies on your wedding ring.
Buy a "Backup" Ring
There is a need for couples to buy a " backup" ring. Despite being extra careful, there's a probability that you may lose your expensive wedding ring at a point in your life. Having a backup wedding ring will save your main wedding ring the risk of wearing out or getting lost. You can always have your backup ring on instead of your original expensive wedding ring whenever you're doing any laborious activity.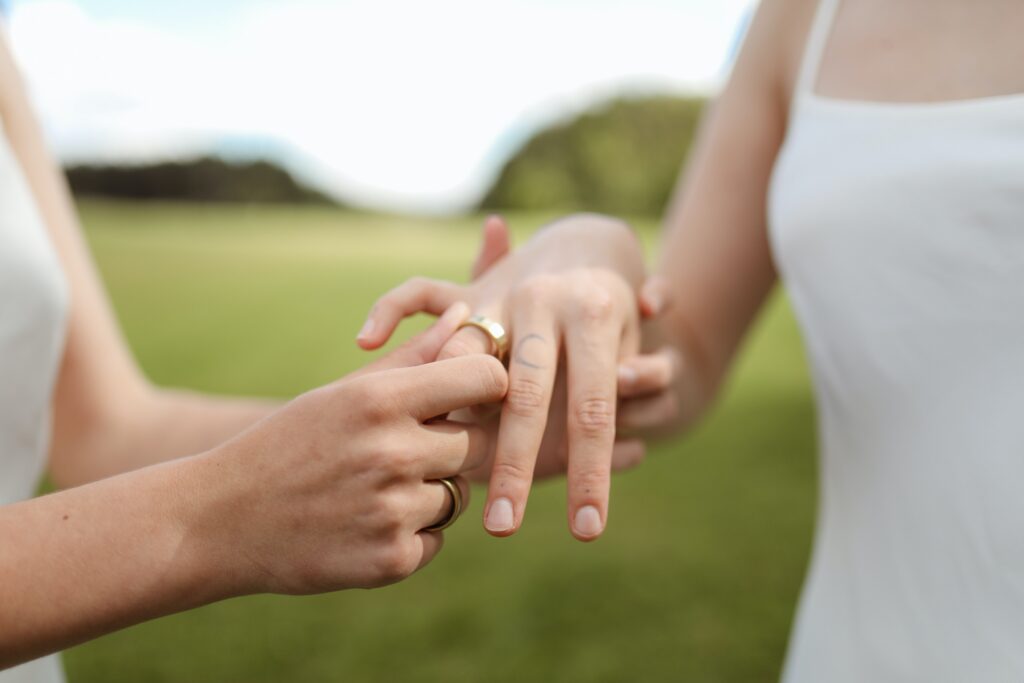 FAQs
Should I bathe with my wedding ring?
No, always remove your wedding ring before showering to avoid getting it damaged. Also, do not have your wedding ring on when applying lotion to your body. Body lotions or shampoo may cause a grimy buildup on your wedding ring.
Can I clean my wedding ring with alcohol?
Yes! You can clean your wedding ring with alcohol. Alcohol helps to disinfect pieces of jewellery. When you clean your wedding ring with alcohol, you do not need to rinse it because it dries completely on metal surfaces.
How often do I have to clean my wedding ring?
You may not need to clean your wedding ring professionally more than twice a year. But, it is recommended that you give your wedding ring a light clean fortnightly. This will help you minimize dirt buildup on your ring.
Should I sleep with my wedding ring on?
Sleeping with your wedding ring on can cause damage to the prongs on your ring. You should take it off before you go to bed at night.
Take Away
It is important to create a safe ring-wearing habit to avoid damaging your wedding ring. You should enjoy your wedding ring throughout your lifetime and that can only be possible if you take good care of it.
It is also important that you practice the care tips as required by the metal that your wedding ring is made of. For example, diamonds, being the hardest substance on earth, can scratch other jewellery accessories if you put them together. Therefore, if your wedding ring is made of diamond, always keep it away from other pieces of jewellery.
IF YOU FOUND THIS USEFUL THEN WHY NOT PIN IT?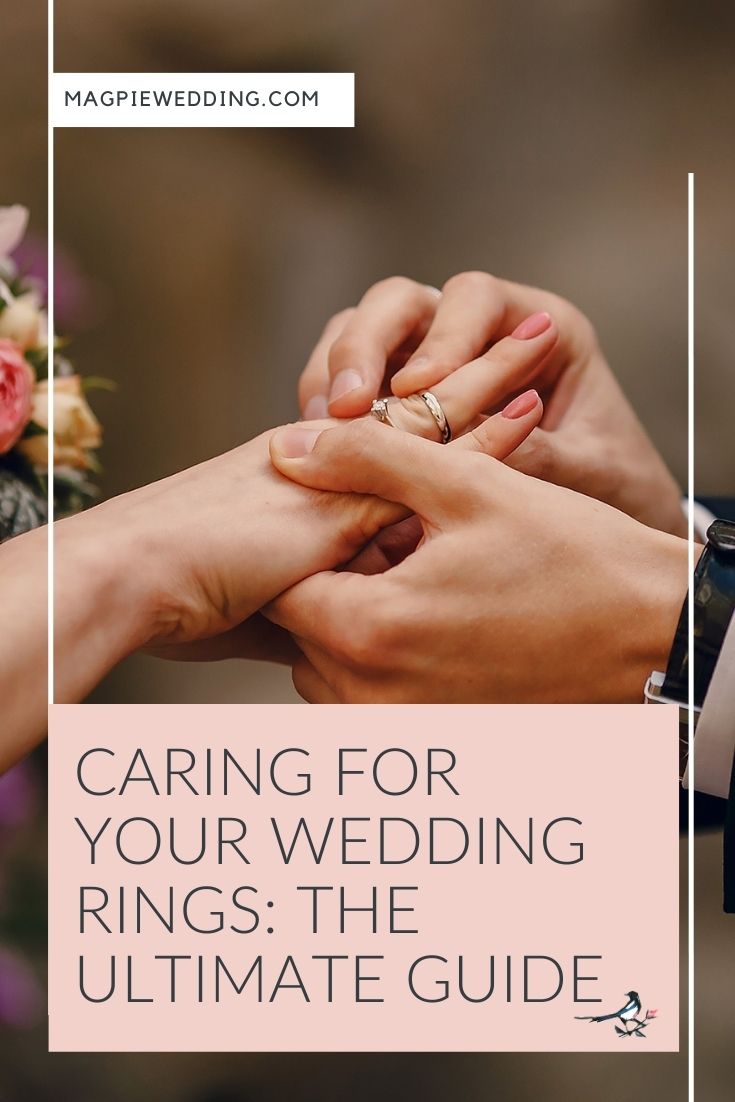 This is a collaborative post