Weddings are a day filled with love with your close ones by your side, exactly the way it should be! They're one incredible (and more often than not) expensive party and a wonderful experience for all involved. Not only do they incur costs for the happy couple but the wedding party and guests will also have to pay for certain things when attending a wedding, especially when it comes to the direct wedding party. For most of us, it's an absolute honour to be asked to be a Bridesmaid, Bridesman, Bridemate or Maid of Honour for your bestie, and it should be! Today on National Bridesmaids Day we want to take a look at what the cost of being a bridesmaid truly is in 2023 and we give you some top tips on how to budget if you really want to be there for your bestie but are struggling to afford what might be expected…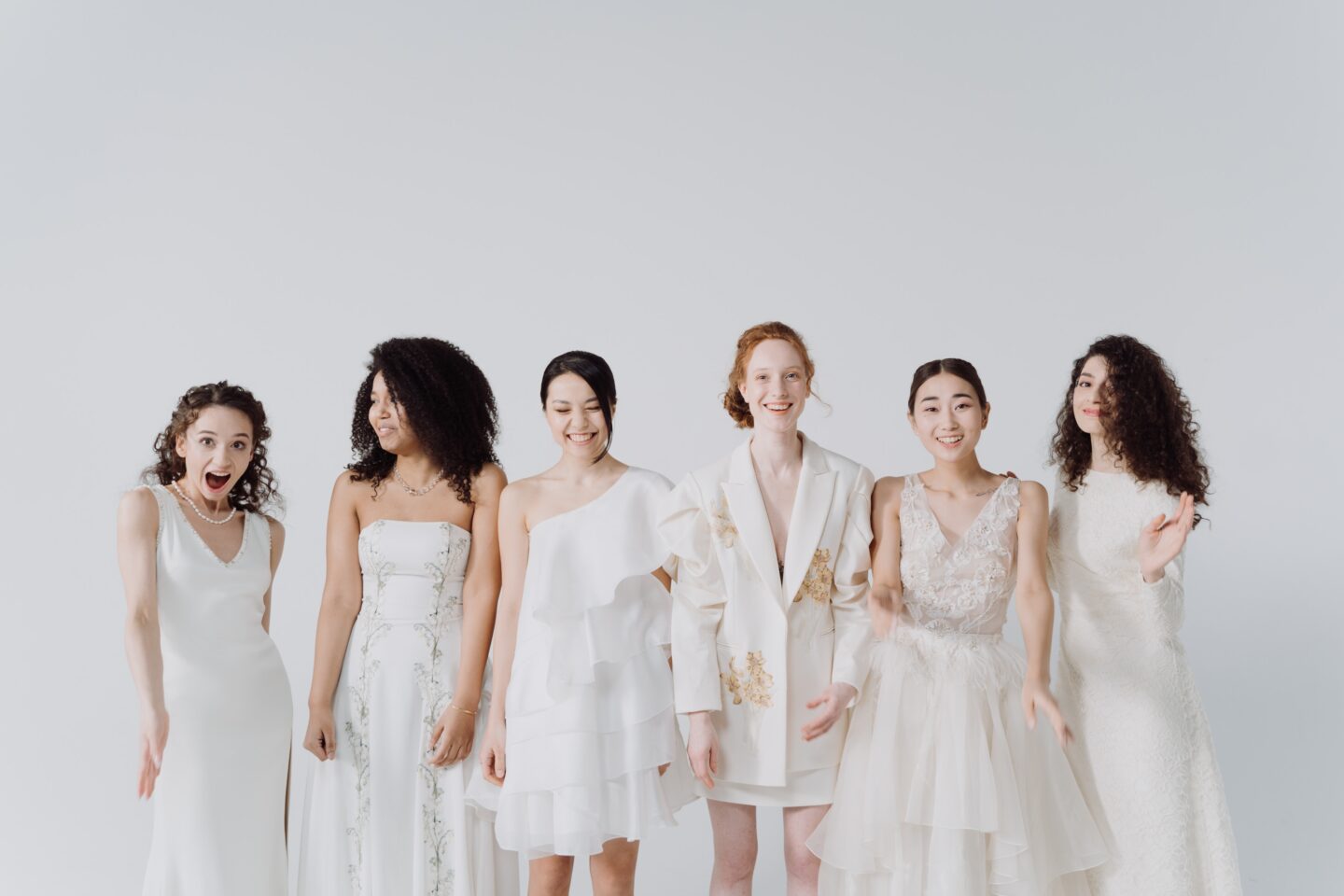 Hen party company Fizzbox has revealed that UK bridesmaids are expected to pay around £665 for the honour of standing by their bestie's side on their wedding day. And that cost may be more if you're the maid of honour; BUT the most important bit… "Despite the large cost associated with being a bridesmaid, virtually all of the survey respondents revealed their joy at being asked to be such a special part of their friend or family member's wedding."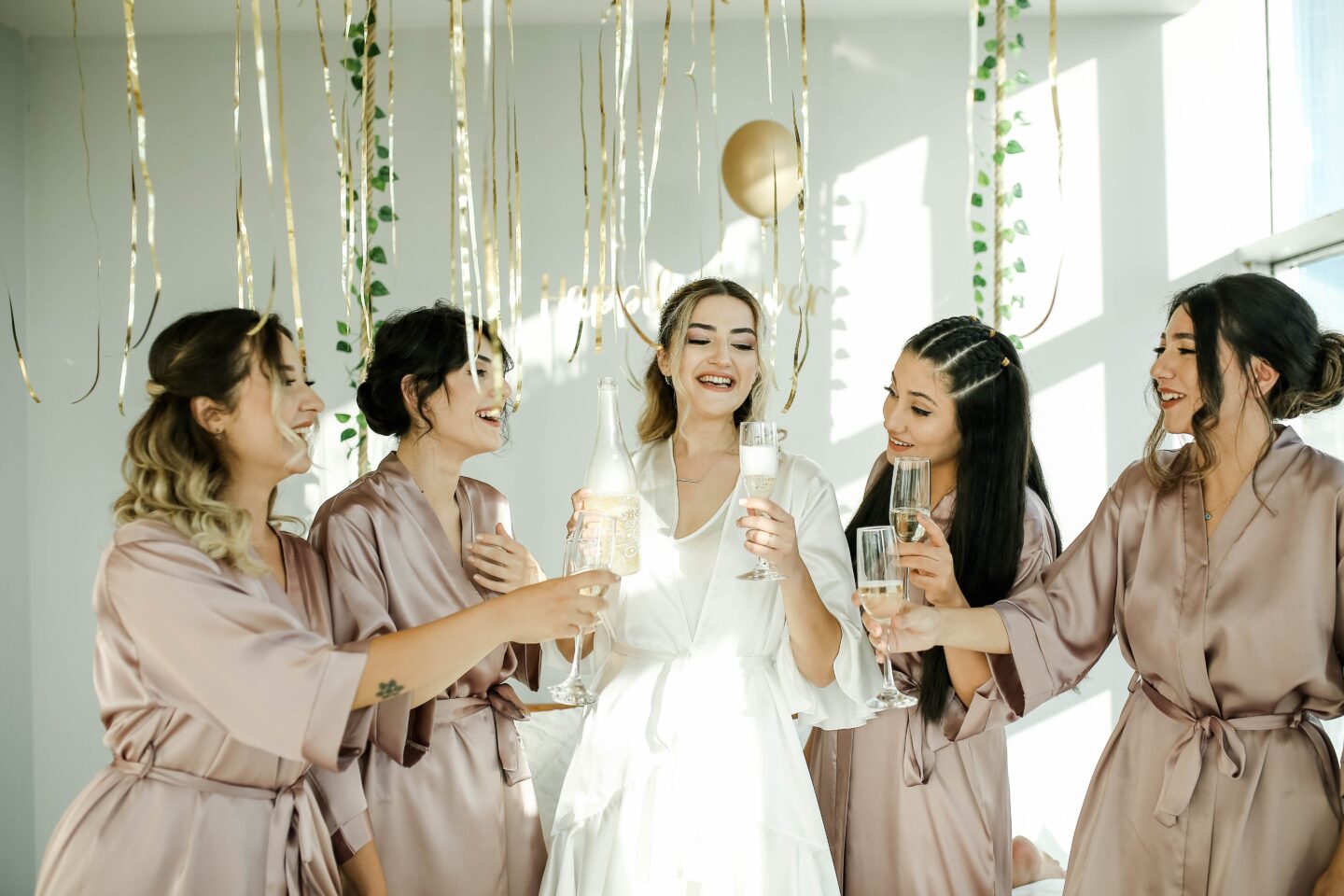 According to their survey, going out to 300 women attending a wedding as a bridesmaid (survey went out in November 2022):
The average bridesmaid would give a gift worth £25 when attending a wedding.
The average maid of honour would give a gift worth £100 when attending a wedding.
81% of bridesmaids said they have had to pay for their own hair and make-up at an average of £70 each.
32% of bridesmaids said they had to pay for their own bridesmaid dress at an average of £120.
35% of bridesmaids said they pay approximately £80 for hotel accommodation for a wedding. 31% say they pay £81-£120 for their accommodation and 12% pay more than £151.
Accommodation providers expect an 8.2% increase in prices for 2023.
Travel costs are around £70 per person but rail fares are expected to rise by 6% and airfare by 5.5% in 2023.
Drinks at the wedding add a further £50 each.
The hen party is the biggest bridesmaid expense at a whopping £250 on average per person.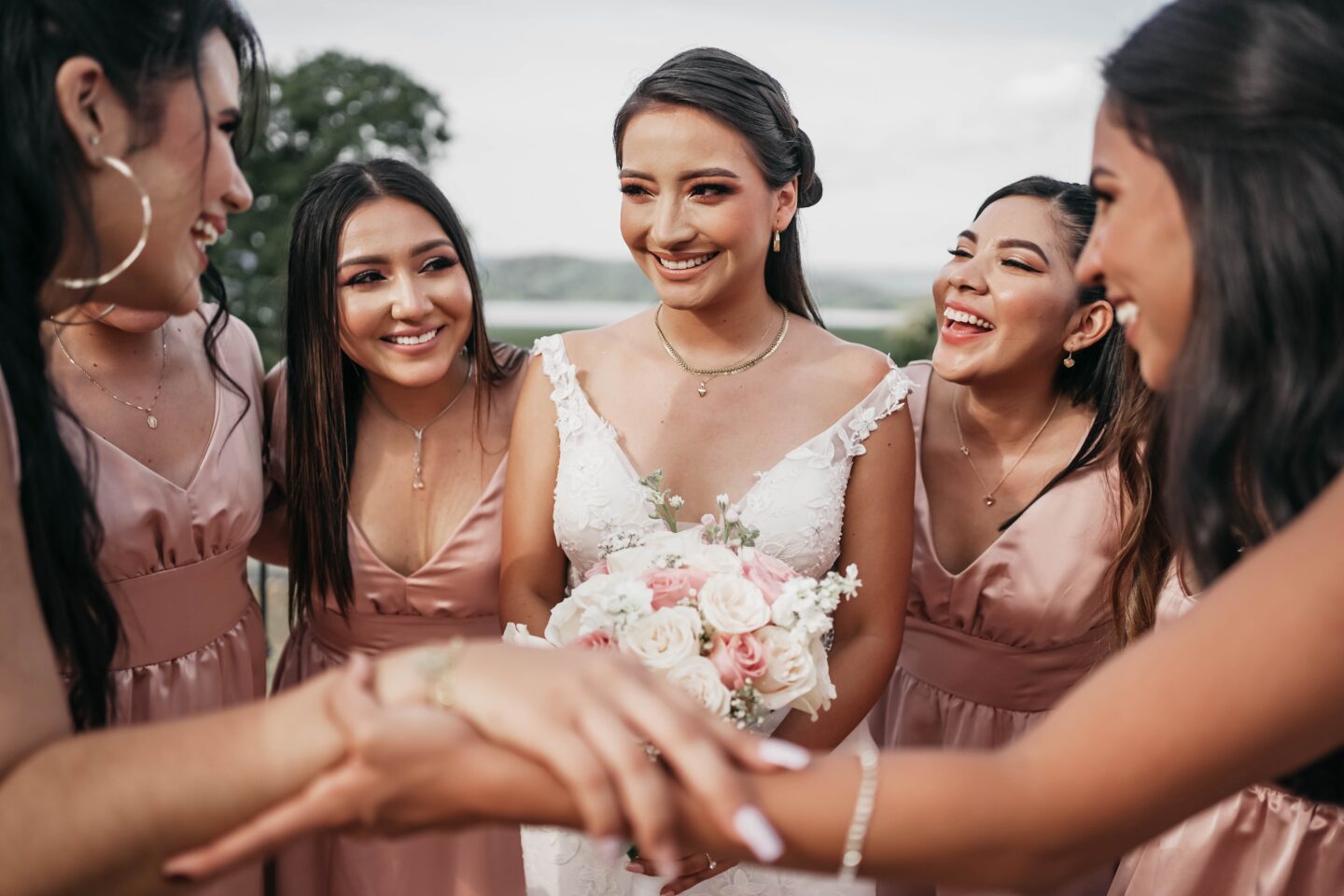 "The hen party is the largest outgoing for bridesmaids at approximately £250 per person on average. 2023 has also seen a rise in group activity prices if you're planning to celebrate the hen do in Europe, with costs rising by 2-5% on average. But it's good news for UK hen parties as Fizzbox has seen many experience providers hold their prices, meaning an average price increase of just 0-0.5%. The price of the most popular hen party activity, cocktail making, has remained consistent, largely thanks to an increased number of venues offering it, helping to keep costs down for the people attending".
"Another money-saving trend that Fizzbox has spotted is the end of London's 20-year reign as the most popular hen party destination in the UK. Since 2022, Liverpool has overtaken, offering hens better value for money and a more purse-friendly night out. It should also be stated that the bride often doesn't pay for her own hen do. This cost is quite often shared out by the rest of the hen group, or the bridesmaids, which can add to the total cost for them. A cheaper option is for the group to pay for an activity where the bride-to-be gets a free place, such as a butler in the buff or a boat party."
"And it isn't just the cost of being a bridesmaid that's increasing. These figures follow a recent Fizzbox survey on 300 UK couples on the cost of living and weddings (October 2022) which revealed that wedding costs are expected to rise by 6.9% in 2023. 91% of respondents were worried about the cost of living crisis and 57% of respondents were considering getting hitched abroad to cut costs. 69% of couples felt that they shouldn't be responsible for buying bridesmaid dresses".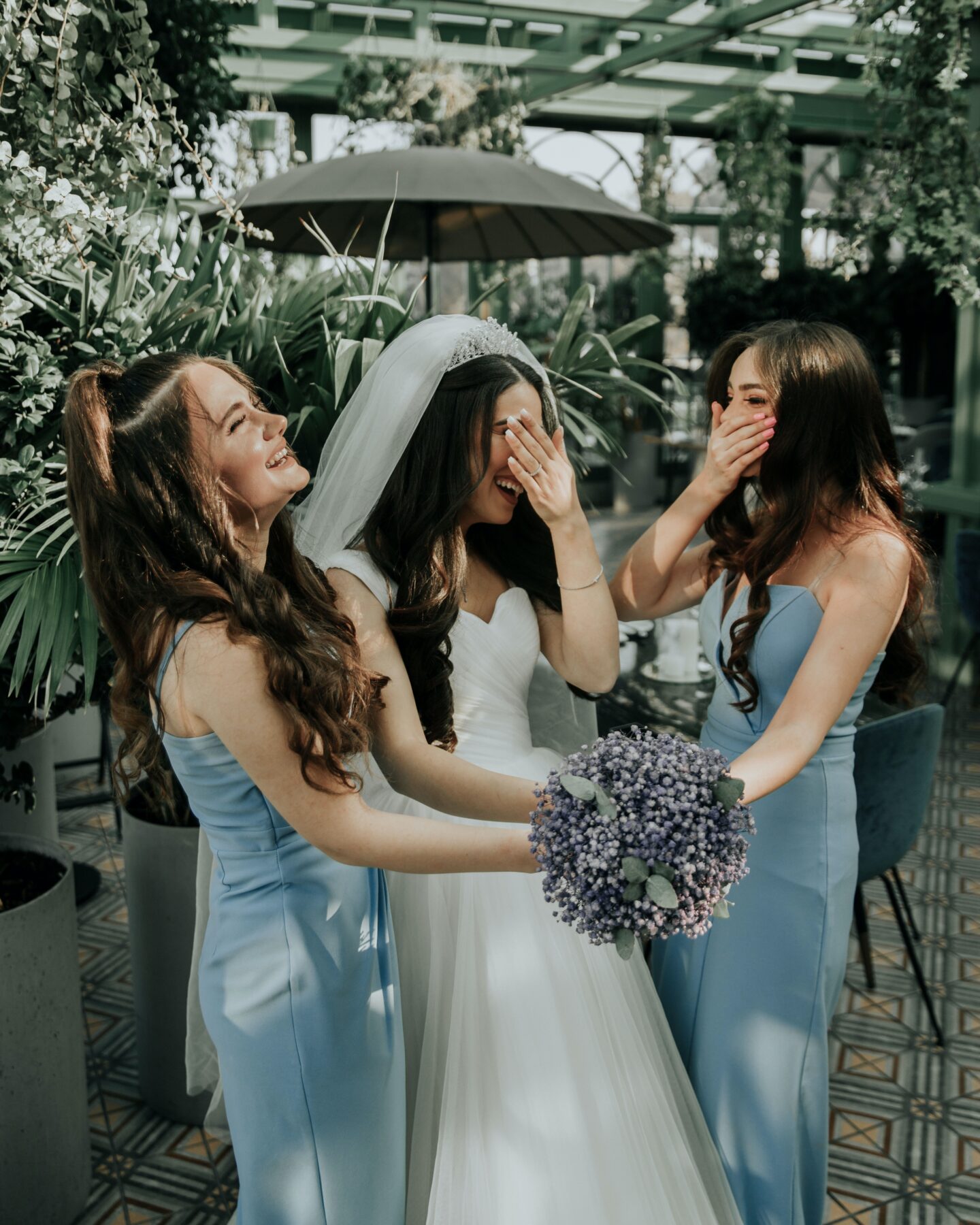 Budgeting Tips
Rather than letting things spiral and creating stress for yourself, it's important to think about budgeting. We can almost guarantee that the happy couple wouldn't want to cause extra pressure which may lead to anxiety and their wedding day be the cause. It's about thinking smart and knowing your limits when it comes to what you can afford. Check out the tips below…
Want to know the ins and outs of your duties? Check this out >> What Do Bridesmaids Do Before and During Your Wedding?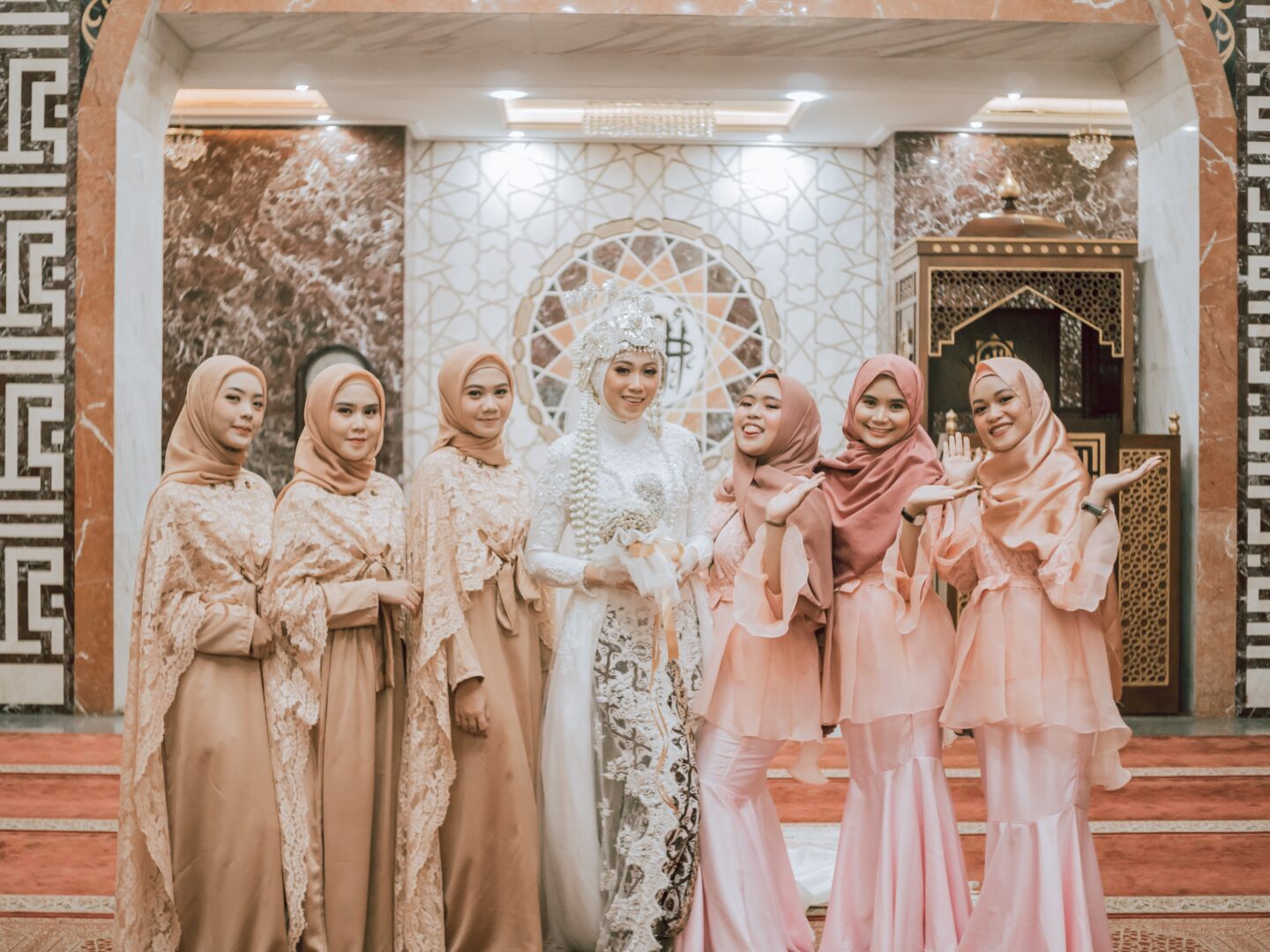 Be honest with the bride
Honesty is a huge part of a friendship and being open about things is generally the best option Fizzbox says; "If costs are spiralling out of control and you're struggling to afford things, please talk to the bride. If you're close, she should understand the financial pressures you're under and be able to make compromises that suit both of you."
This is important for the hen party too; ensure the person organising it asks what everyone's budget is before they start booking expensive weekends away.
I'm sure your bestie will agree that nothing is worth putting a strain on your relationship so honesty is a must!
Share a room
Accommodation costs can be high, Fizzbox says; "If you're needing overnight accommodation for the wedding, share it with a friend or loved one to keep the costs down."
This also applies to the hen party too! Find someone who you are comfortable enough to share with if you don't know anyone, or if the hen party is local consider staying at home and travelling to and from it to keep your costs down.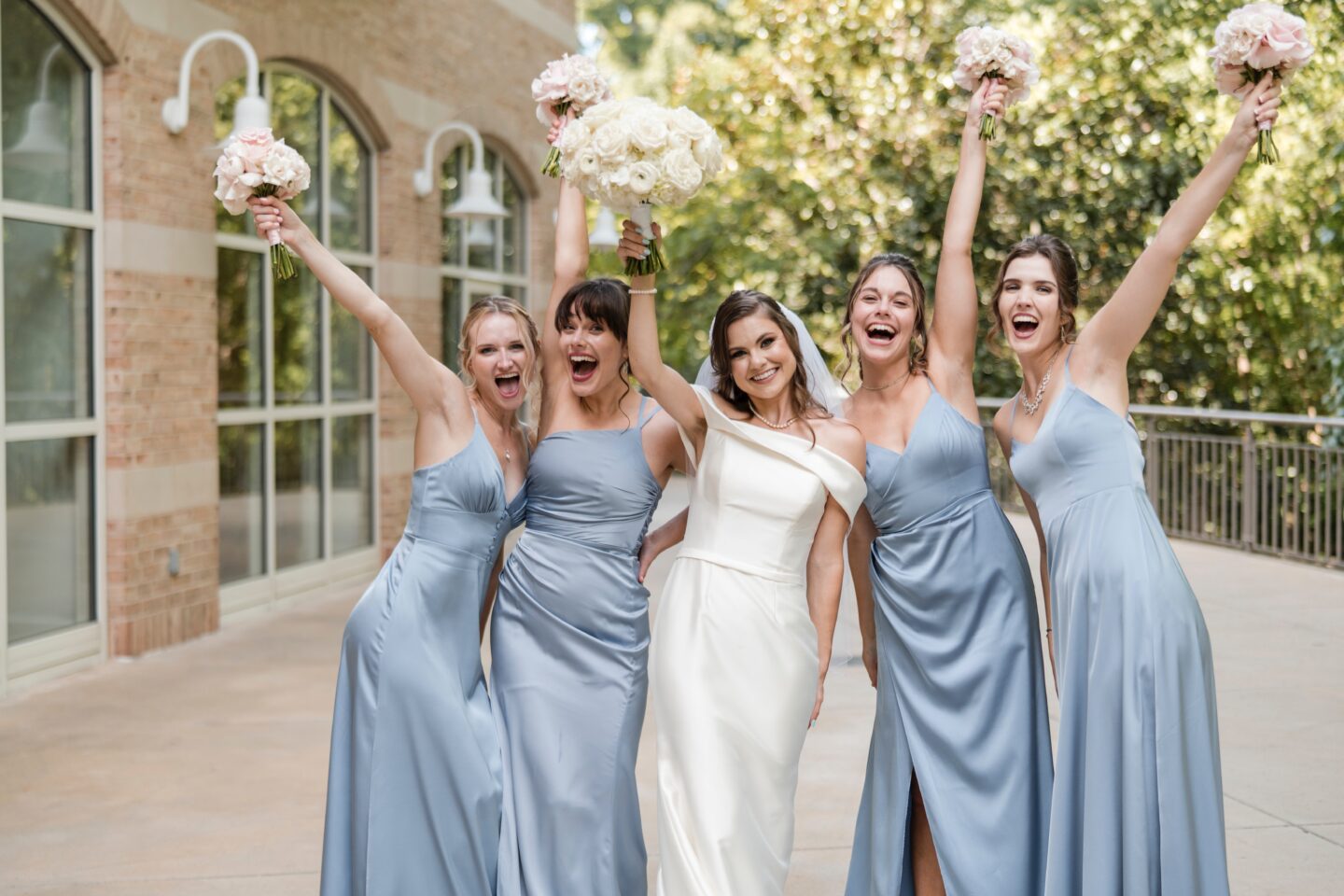 Choose a bridesmaid's dress you can wear again
Fizzbox says; "Instead of opting for something very traditional from a wedding boutique, you could suggest getting dresses from a high street shop that you can wear again. You'll save money and could choose something you're able to wear again."
This is becoming more and more of a trend, bridesmaids dresses aren't what they used to be at most weddings and some couples now even just pick a colour and let their bridesmaids, bridesmen or bridesmate choose their dresses based on a loose colour scheme. You may even have something in your wardrobe you can re-purpose or customise for the big day. Don't forget you can also go vintage or rent your dress! This is a great way to be eco-conscious too!
This goes for shoes and accessories too; wear your own or choose styles that can be worn again.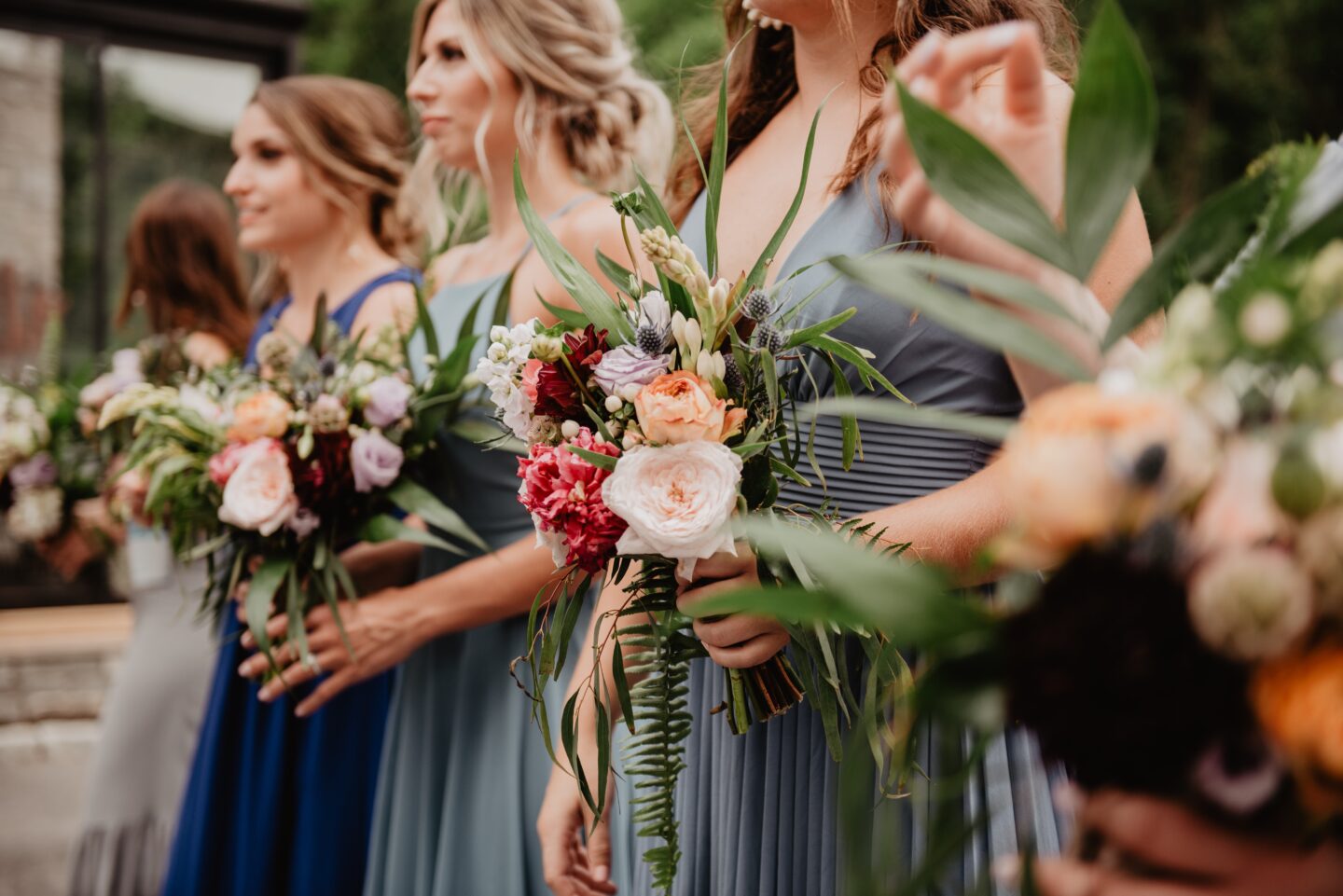 Make your gifts or do something sentimental
If you are planning on getting a gift then it doesn't have to be something physical. You can do something sentimental that may mean so much more to the happy couple rather than a gift. If buying a present is not within your budget then a beautiful card handmade or bought with some lovely words inside is a wonderful way to show your happiness. If you love arts and crafts or you have a special talent then do something based on this! It will mean so much more!
Have a Local Hen Party
Fizzbox says; "Instead of travelling to Europe and beyond or even to a faraway UK city, why not celebrate the upcoming wedding at a city near you? This way, you'll save a considerable amount of money on travel costs. You'll also benefit from your local knowledge, tapping into nostalgia as you revisit your favourite restaurants, bars and clubs as well as saving time and hassle on planning. If you have your heart set on sunshine, somewhere like Benidorm in Spain offers excellent value for money."
Hunt for Hen Party Deals
Fizzbox adds; "If you're eating out during your hen party, it's a great idea to look out for deals online or via the restaurant's app. You can also take advantage of schemes like the Taste card and Meerkat Meals that offer two-for-one meals and other discounts. When it comes to the hen party, it's always beneficial to be organised. Booking your activities in advance is a great way to save money. It's also a good idea to avoid bank holidays and national days that could see a price hike affecting a range of elements."
Book Early
Travel costs rise the nearer to the wedding so be prepared and book early. This goes for transport for the hen party, and the wedding itself as well as hotel rooms and car parking.
IF YOU FOUND THIS ADVICE USEFUL, SAVE IT FOR LATER!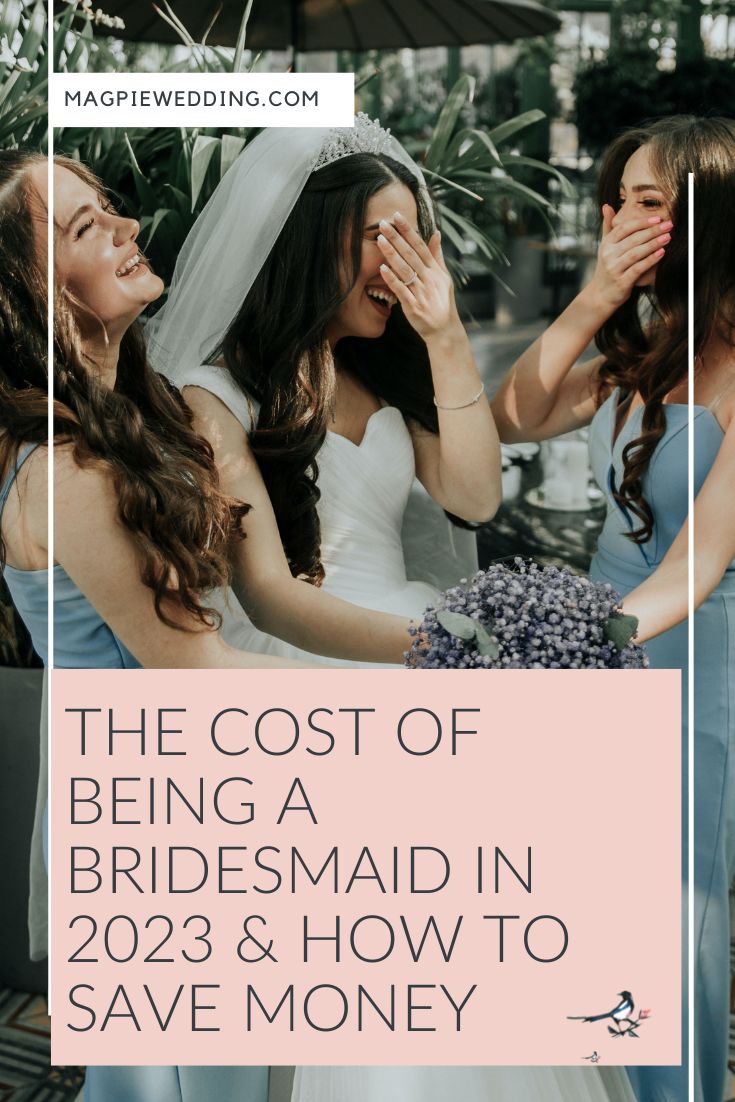 If you loved this bridesmaid advice you may also like;
5 Ways Bridesmaids Can Support The Bride From Wedding Prep To The Day Itself