In many ways, being a bridesmaid is very much the best role, apart from being the bride! You are able to soak up the attention, but you don't have the duties. In many ways, all you need to do is show up! But the bridesmaid's role at a wedding is one of those diverse roles that you should be ready for. If you are asked to be a bridesmaid, naturally it's flattering, but you have to remember that being the best bridesmaid possible comprises some of the following…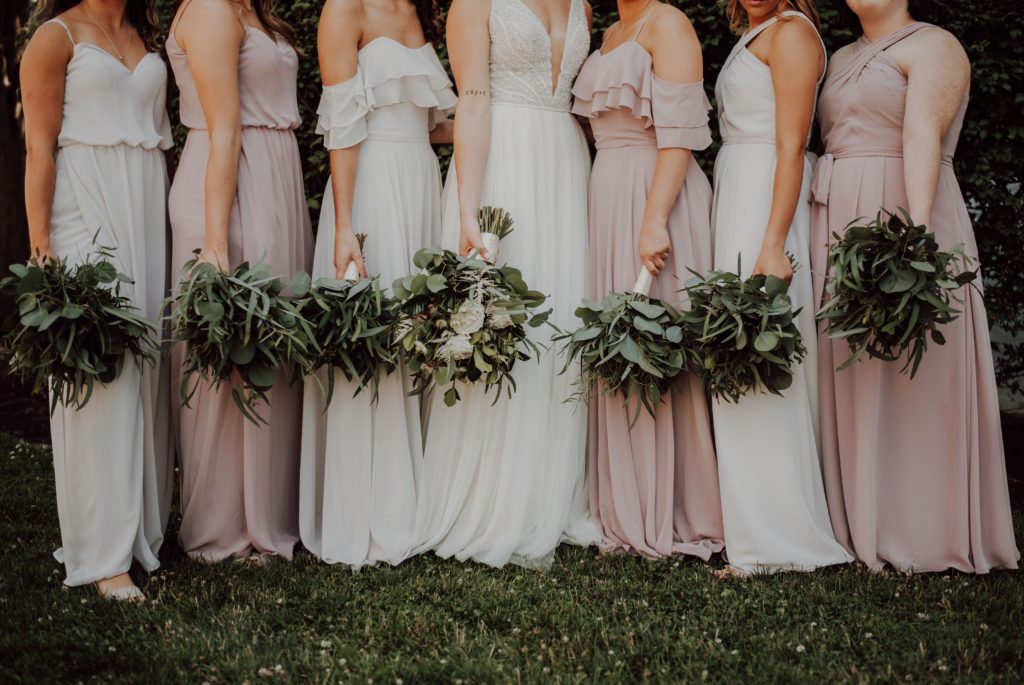 The Moral Support
You are a close friend, and you've been trusted with such an important role, so you need to step up to the plate. Moral support is just as important as being able to help with wedding planning. When you are working with the bride in the run-up to the wedding, you may see them at their very best, but also at their very worst. It is vital for you to remember this, especially if you've not tied the knot yourself, that there are extreme stresses in the entire process. And that moral support is vital. You can do some simple things to help your bride out. One of the best wedding gifts is a personal organiser or a wedding planner. When you are providing moral support, you've got to rely on your friendship, but also realise that there are things you know about them that could go against them as far as planning and preparation is concerned. Giving them some helpful hints and support throughout the process could make a big difference between a calm bride and a stressed bride!
Listen to the Bride
In some respects, you feel that you want to give them a lot of surprises, especially when it comes to the hen do. But it's vital that you listen to the bride. If they don't want to go overseas or have a stripper, you've got to pay attention to this. And when there are many bridesmaids, there could be some disagreements. But you have to provide a united front. It's not about you, it is about the bride. And you have to remember this, even if there are disagreements behind the scenes.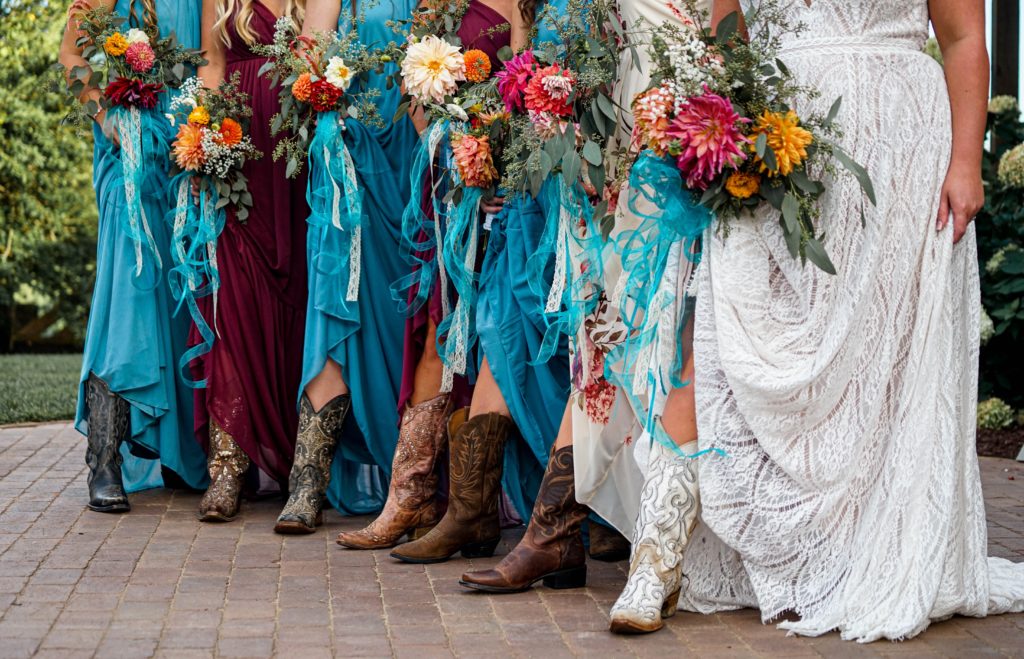 Giving the Bride Time Before the Wedding
Again, this is part of the idea that bridesmaids pretty much turn up on the day, and that is it! You've got to go the extra mile. If the bride is going to make table decorations or wedding favours, you've got to sacrifice a couple of weekends to help her out. There will also be issues that crop up that the bride is not able to handle by herself. Bridesmaid dresses can be an issue – from some of you loving them to others hating them. Remember it is not about you, so instead of giving the bride more to worry about, suggest alternatives or go with it! Many bridal boutiques offer different styles of dresses in the same colour so you call all find something that works for you and your shape. Do not complain to the bride if the dress is the wrong size if it arrives – step in to see what you can do to resolve the issue. After all, the bride has enough on her plate.
On the Big Day…
You might be asked to help set things up, and one of the many issues brides have on the day is feeling that they don't have enough time to get ready. You've got to remember that the bride is the only one who has to look perfect. Of course, you want to look great, but you've got to get ready as quickly, efficiently, and quietly as possible. The morning of the big day is when the bride has so many things going through her head, and the one thing she has control over is making sure she looks amazing. If you hog the mirror or the hair straighteners, or you have a tantrum because your hair is not perfect, you've got to straighten up. You may very well be asked to help with the wedding venue in the lead-up, or work with the photographer. A handy piece of advice would be to be prepared for emergencies by having a little kit prepared, which includes baby wipes, lipsticks, tissues, and plasters.
Gone are the days where the bridesmaids are just there to prop up the pictures. More and more bridesmaids give speeches these days. And you have to remember that the reason you are asked to be a bridesmaid is that the bride really views you as important. This is why you need to support her as much as you can!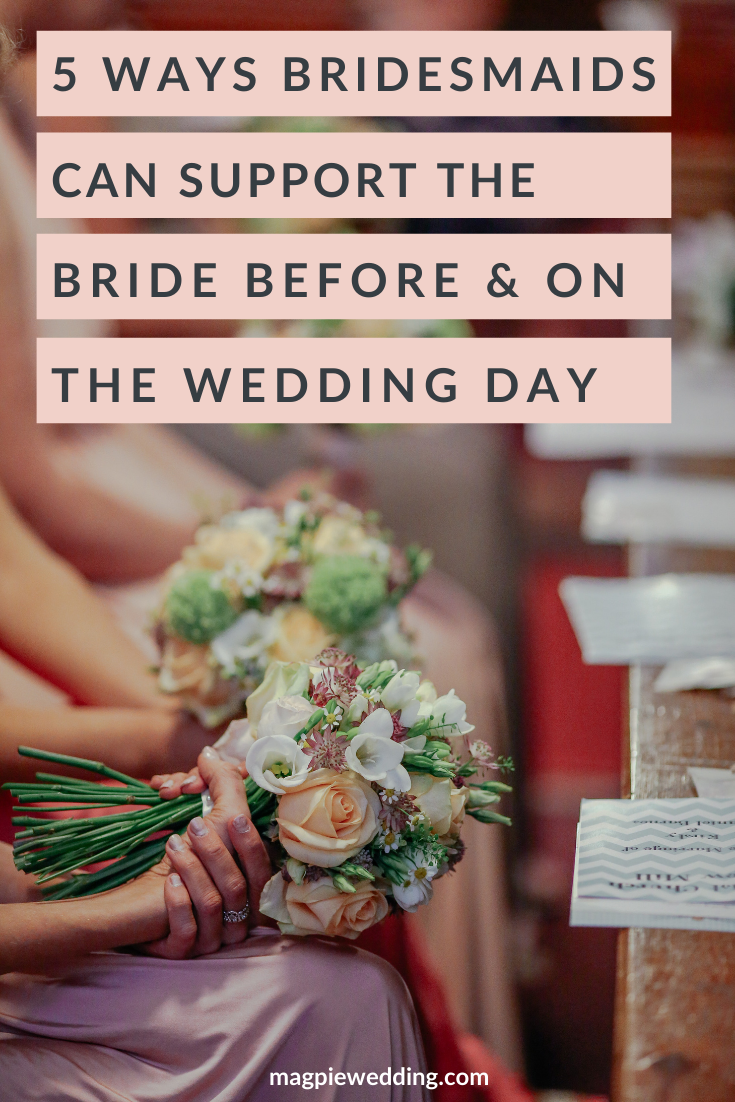 (This is a collaborative post)