If you find yourself in the market for an engagement ring — congratulations! You and your significant other are about to embark on the journey of a lifetime and it all starts with the engagement ring.
With all options out there, it can be difficult to make a choice. However, you can relieve this stress and avoid being overwhelmed simply by having a firm foundation of knowledge on the subject.
Welcome to Engagement Ring Shopping 101. Here's everything you need to know when shopping for an engagement ring.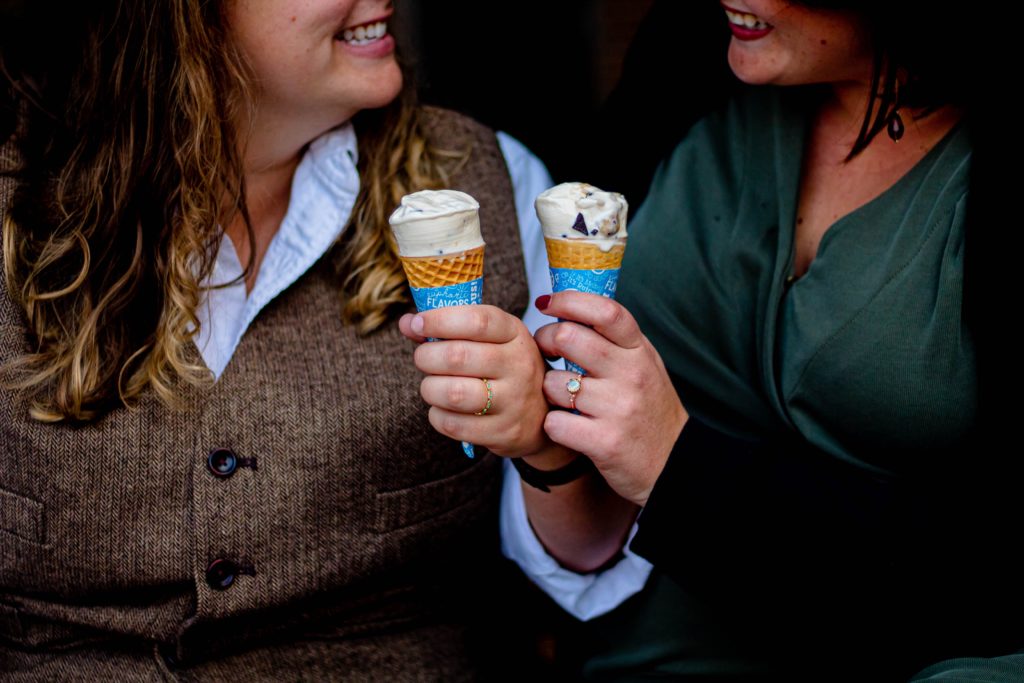 The Fundamentals of Ring Shopping
While it's completely possible to start your engagement ring shopping journey with no real idea of what you want and still walk out with a great ring — it's not the best way to go about your shopping experience. Here are some things to know before you start your engagement ring search:
Stone Settings

– A

stone's setting

can impact its wearability, durability, and it's overall aesthetic. Stones can be set in a variety of ways, some of the most common settings are bezel, tension, trellis, and prong.

Style Preferences

– It's important to have a deep understanding of your partner's style, so you can choose a ring that suits it.

Ring Size

– Don't go into your engagement ring search without knowing your partner's ring size. Whether you bring in a ring that they currently own or have surreptitiously measured their ring finger on your own, this step can save you a lot of time.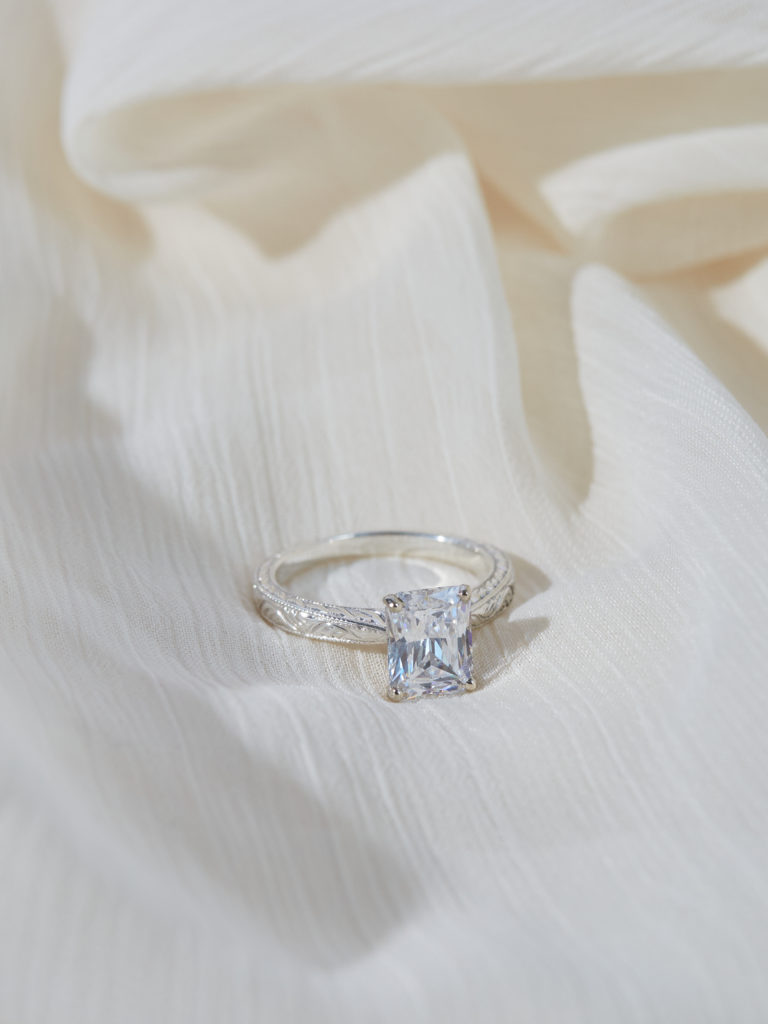 The 4 Cs
Luckily, there's a simple mnemonic device that can help you determine the value of a stone — the 4 Cs. It's an easy way to remember the four most important aspects of a stone: cut, color, clarity, and carat.
A stone's cut refers to the way that a jeweller has cut the diamond to highlight its brilliance, shine, and aesthetic. The jeweller will have cut the stone at specific angles and into the desired shape, such as emerald or princess, this process requires an expert's hand.
In general, colour is meant to describe a stone's hue (colouring), saturation, and tone. All diamonds, including lab-grown diamonds, are graded for colour on an alphabetical scale with 'D' being the best and 'Z' containing the most colour.
Clarity refers to any blemishes or lack thereof in stones, they include internal fractures, liquid or gas pockets, the inclusion of other minerals, and any surface blemishes. The fewer blemishes a stone has the higher its value.
The weight of a stone will also impact its value. A larger and heavier stone will be priced higher than a stone of the same nature that is smaller and lighter. Stones are measured in one-fifth gram increments called carats.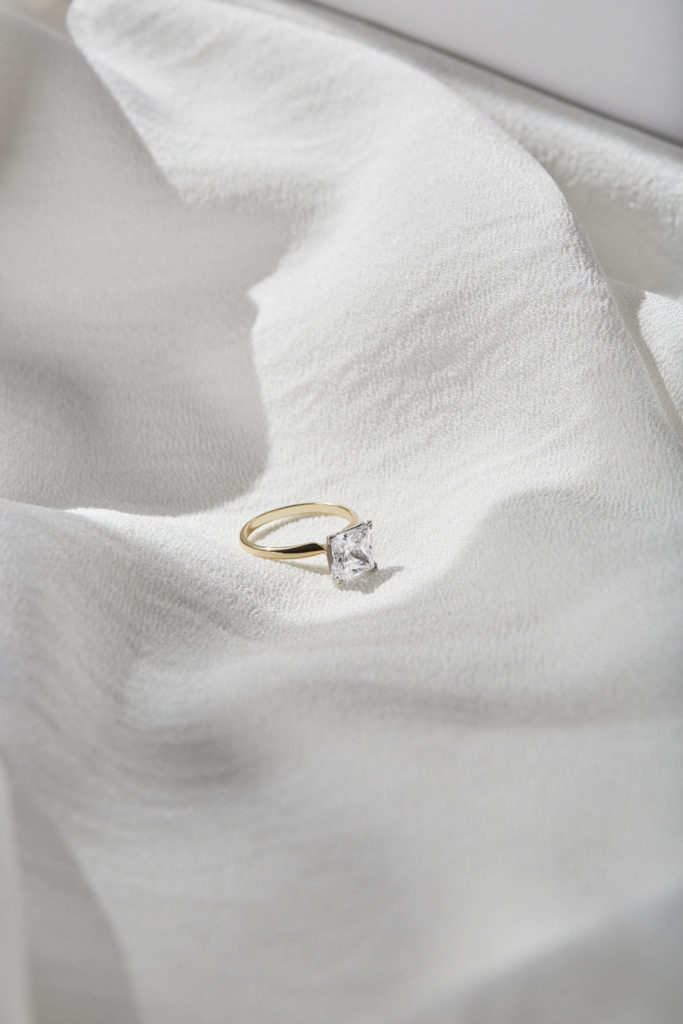 Vendor Options: Online or In-Store?
Of course, one of the most important choices that you will have to make in your engagement ring shopping experience is where to purchase your ring. Whether you're choosing between an in-store or online shopping experience is up to you!
Regardless, you'll need to ensure that you should only work with accredited jewellery vendors who have a long-standing reputation for satisfying customers and using high-quality materials. There are horror stories of being sold fake diamonds at exorbitant prices or even spending money on a ring that you'll never receive — the best way to avoid this situation is to do your due diligence. In short? Do your research!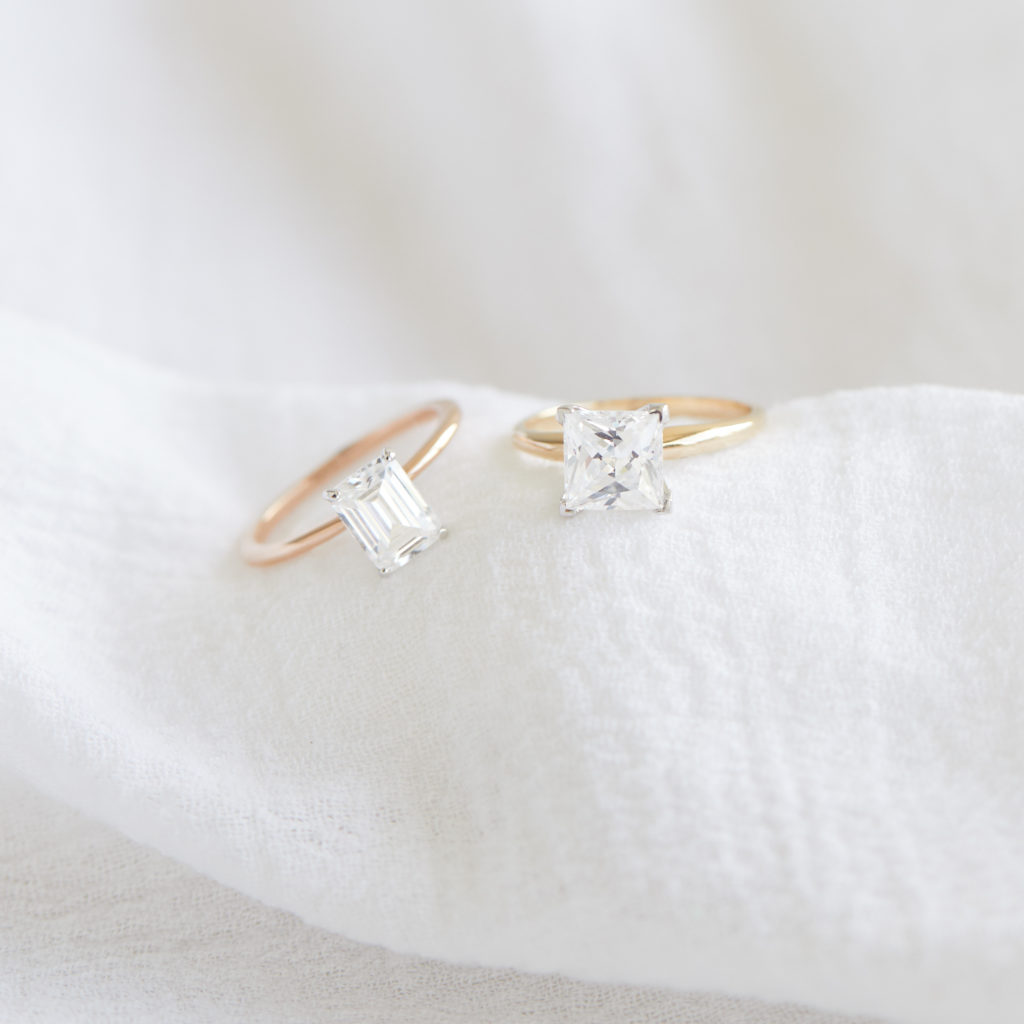 Final Thoughts
Shopping for an engagement ring is a big deal, that said, it doesn't have to be a stressful experience. Knowing what you are looking for going in can make engagement ring shopping a breeze.
Finally, don't be afraid to ask for help! Whether you are shopping in store or online, asking for an expert's opinion is the best way to ensure that you have all the facts before making the big purchase. Congrats again!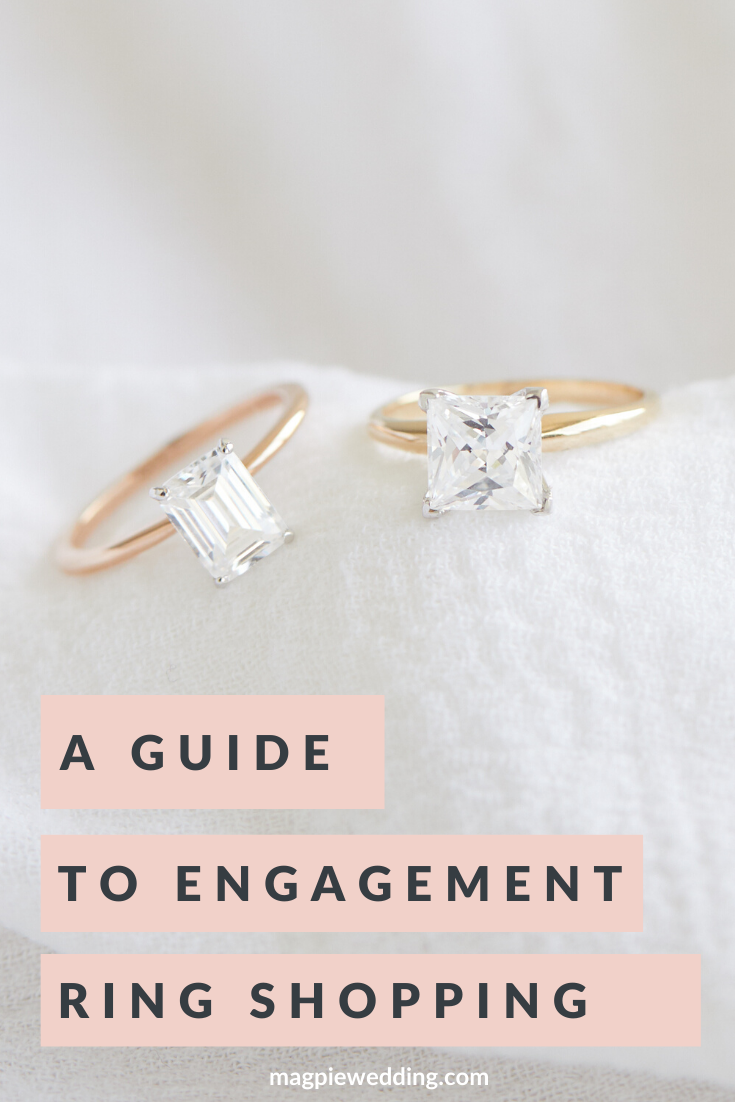 For more engagement ring shopping advice, read our blog How to choose your vintage, ethical engagement ring.
This is a paid partnership with Great Heights.