In the past few years, vintage engagement rings have make a stylish comeback. From Art Deco to Mid-Century Modern, these antique-esque ring styles are gracing the hands of 21st Century women everywhere. But, how do you make sure you get the absolutely perfect ring? And, how do you make sure it's 100% ethically sourced? We went to the experts at Clean Origin to find out!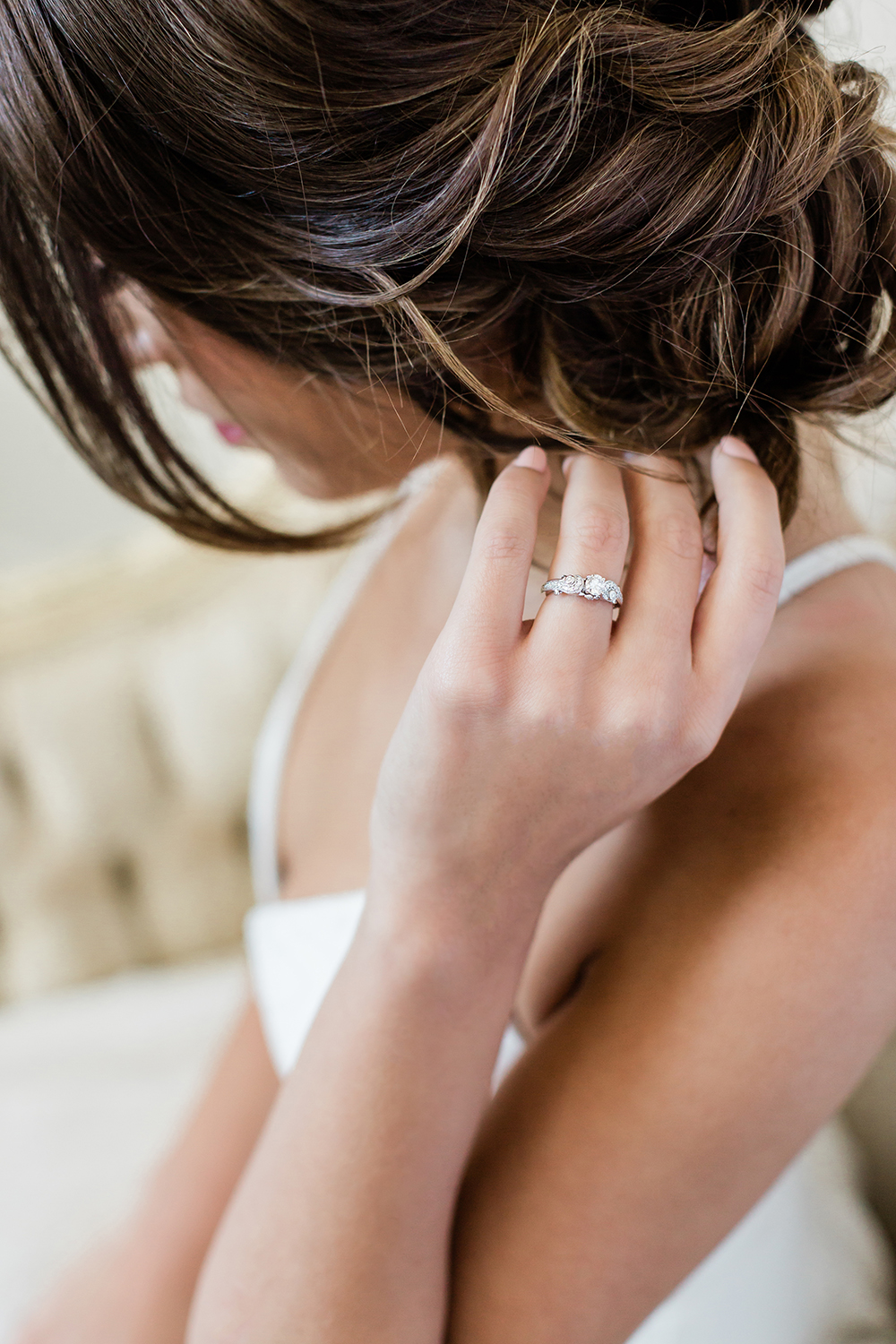 Picking Your Era
If you're looking to really go back in time, you might be interested in a Victorian engagement ring. During this time, coloured bands and halos were extremely popular. The accent diamonds used in a halo setting were meant to represent flowers, giving the ring an even more feminine touch. At the time, diamonds were few and far between, so the centre stones were usually fairly small. Today, you have the option of adding a much larger stone! For a perfect Victorian lookalike, Clean Origin recommends their Garden Ring in yellow gold.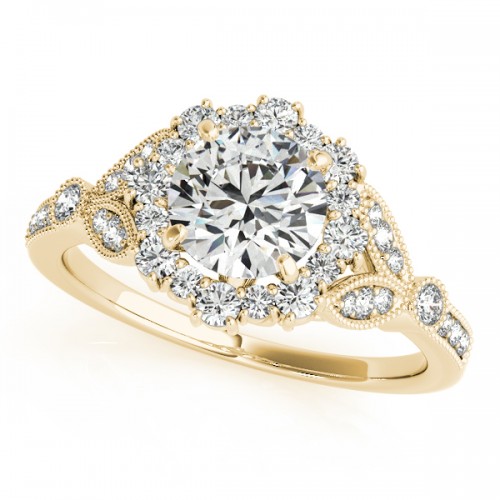 Entering the 1900s, we have the start of Edwardian engagement rings. These rings were decorated with tons of filigree — metal work that created artistic designs on the rings — and the idea of flowers on a ring became even more apparent. Edwardian rings were mostly made of platinum. Clean Origin suggests their Floral Petal Bridal Set in platinum to have a true representation of this era.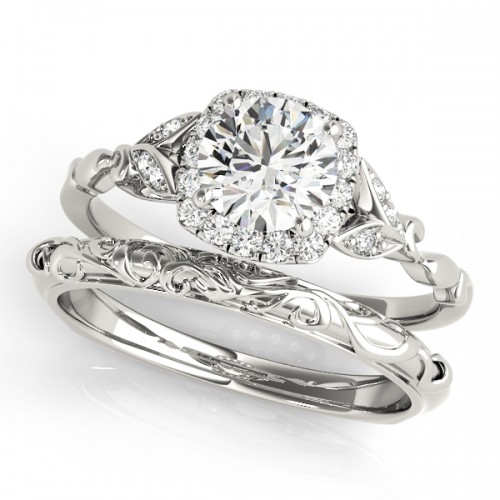 Art Deco is next, rolling in the styles of the roaring '20s. And, as the Great Gatsby once said, "Can't repeat the past?…Why of course you can!" Which is how Clean Origin has created their stunning Square Halo with Milgrain Ring that closely repeats many of the structural, geometric ring styles from the Art Deco period. The parties and extravagances of the period suggest a rose gold ring would be the perfect fit.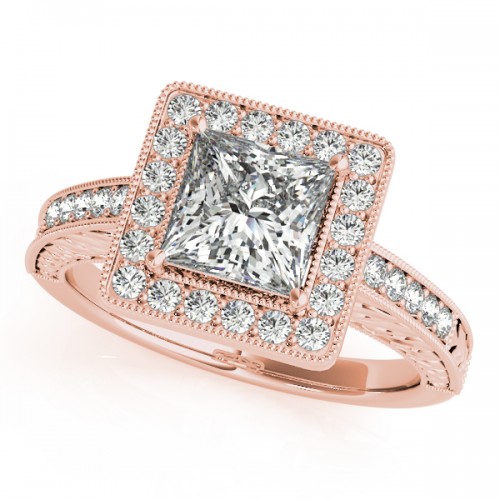 Modern Choices
If you're designing a custom vintage engagement ring, you have much more choice today than you would have during any of these time periods. For starters, all Clean Origin rings come in white, yellow, and rose gold, as well as platinum. Many of the antique rings were made with the only metals that were available or affordable. This is one place where you can make the ring your own. Vintage bridal sets are also now much more popular than they were back then. Purchasing your engagement ring and wedding band at the same time not only saves you time, but it will ensure that they are stylistically the same.
You also have the option nowadays to create your vintage engagement ring with a modern twist — lab-grown diamonds. This is how you can ensure that your vintage ring was created with 100% ethically sourced stones. Although this may not have been a huge concern in the '18 and 1900s, science and education has brought us a long way. We now understand the destruction and unethical practices that take place in the mined diamond industries. Clean Origin only offers rings made with man-made diamonds because they believe in being on the right side of history…while also being able to offer styles that transgress across time.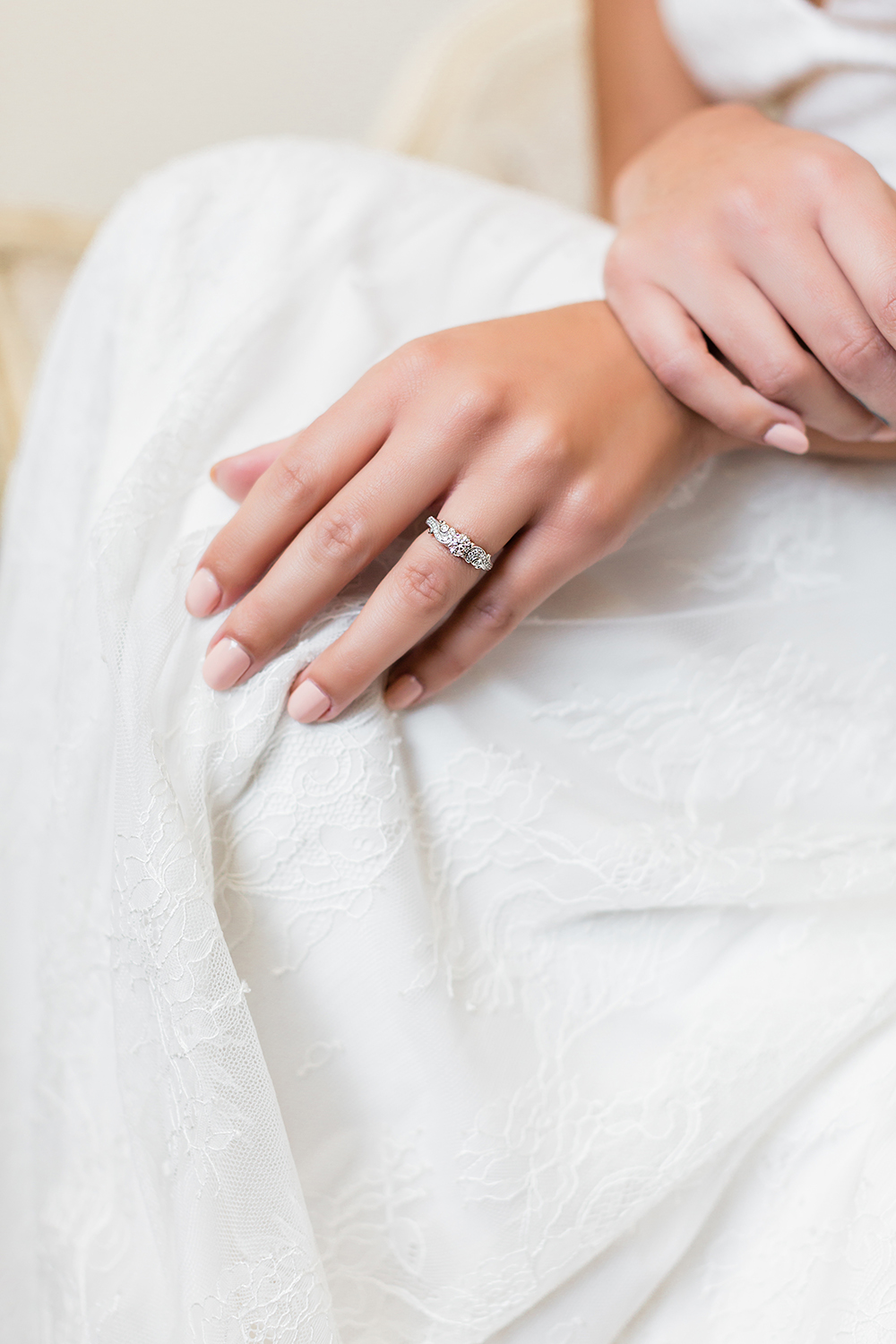 So, if you're looking for a ring that gives you the appeal of the vintage eras, with the modern responsibility of lab-grown diamonds, Clean Origin is your go-to! Plus, with a 100 day return policy, you can make sure the style is exactly what you're looking for. Visit them at cleanorigin.com to learn more!
This is a paid partnership with Clean Origin