This is exciting: a new wedding magazine and wedding experience day is launching at Hunton Park, Hertfordshire, aimed at creative couples who have a certain sense of style. It is on Saturday 9th March from 1 – 5 pm.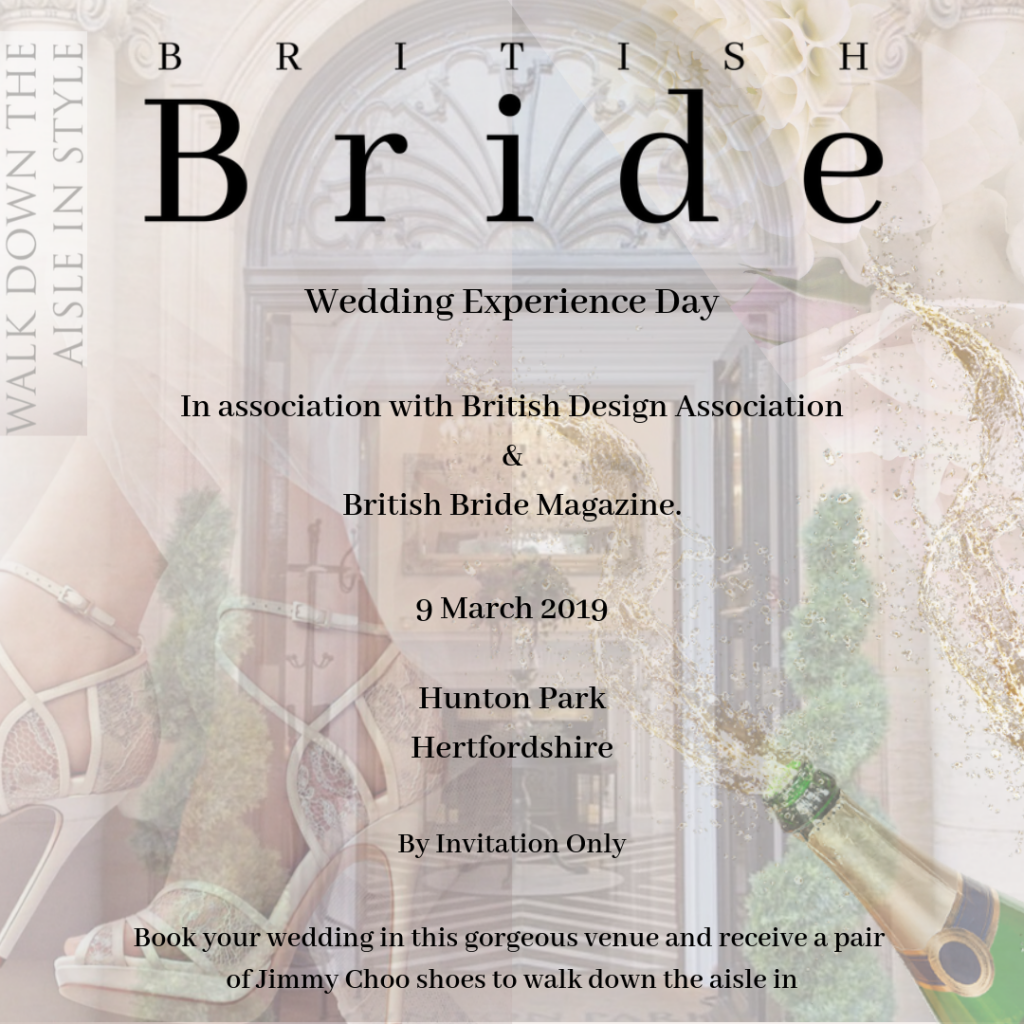 It will be an afternoon of immersive inspiration and advice from British Bride's handpicked team of expert creatives. But this is no ordinary wedding fair – there are no stands and no hard sell!
Instead, immerse yourselves in their beautiful selection of luxury wedding gowns, florals, table settings, wedding cakes & patisserie. All their creatives have worked together to show how you can achieve a stylish, luxurious wedding day.
We caught up with the team behind the magazine and day to find out what we can expect.
"When you arrive, you will be greeted by the staff at Hunton Park with a glass of champagne, they will the show you through to The Apsley where you will get your first look at the styling of our day, this will be a little taster of what is to come."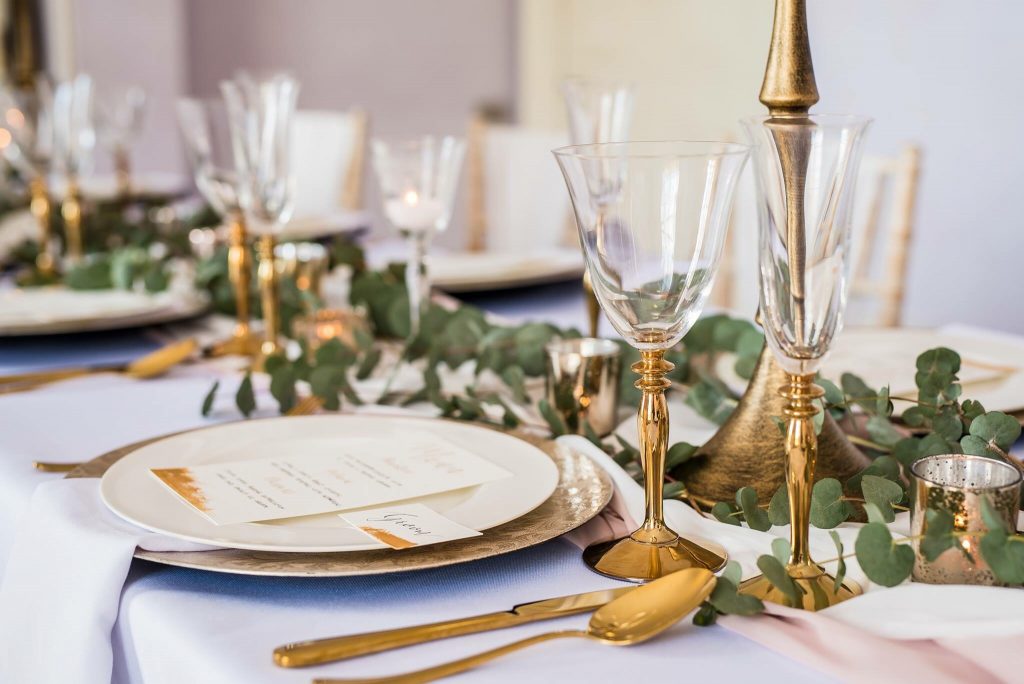 Image by FJS Photography
"You will be invited by Ami from Ami Louisa Photography to have your photograph taken in front of a beautiful fireplace which has been adorned with luscious floral arrangement by Lizzy from The Flower Story. You will then be shown through to take your seat in the Orangery where a symphony for your senses will await. Do take a moment to take in your beautiful surroundings. The Orangery has incredible views of the stunning gardens at Hunton Park, a luxurious tablescape will take centre stage, laden with lush foliage and spring blooms artfully arranged by James Clarke and curiously juxtaposed with delicate hair accessories by Rachel Sokhal Bridal. Expect classic linens and table settings enhanced by handcrafted stationery and favours. And the final touch; delectable cakes and patisseries from Lindsay Pemberton to whet your appetite, who would ever want to leave this table?!"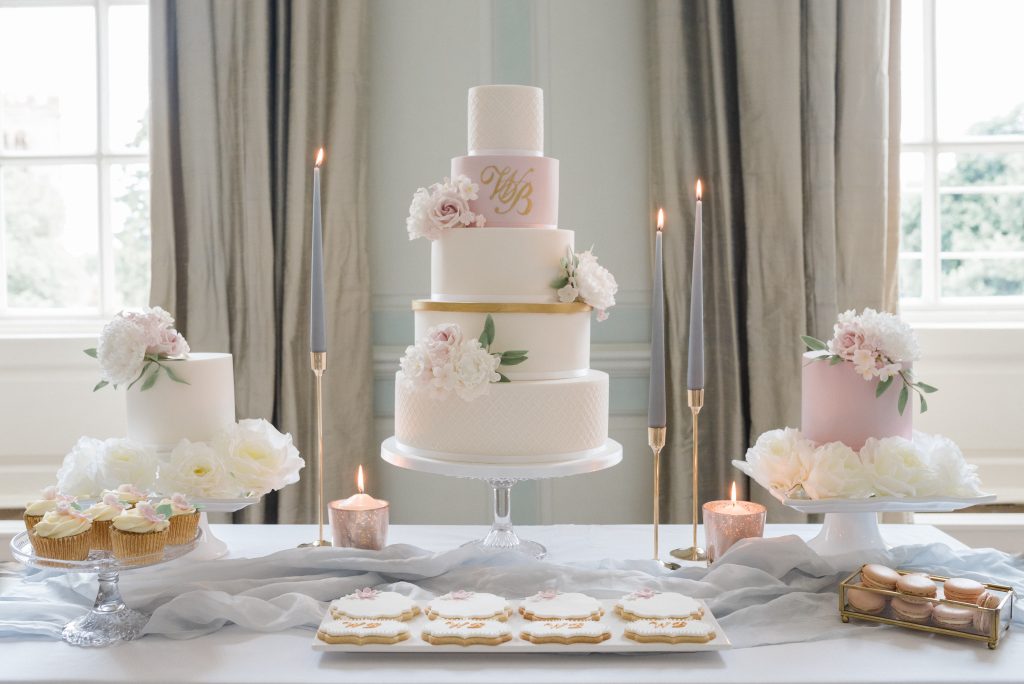 "Whilst you take your seat in anticipation of our fabulous catwalk you will enjoy the dulcet tones of our cellist Steve Donoghue whose mesmerising melodies mingled together with the heady scents of artisan scented candles by Celene at Lillian Ivy will carry you away to balmy summer days."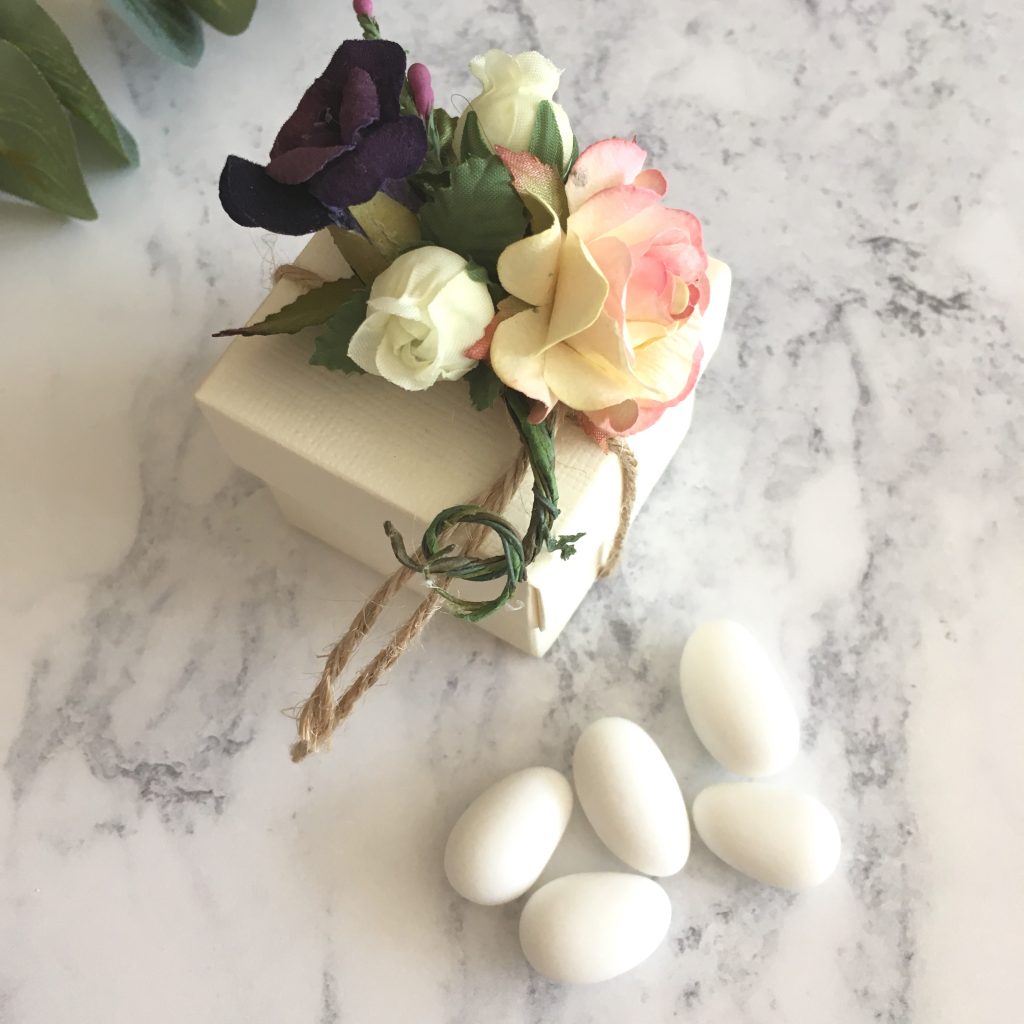 "At 1:30pm our catwalk show will begin, we have four fabulous designer's gowns, all different to each other. You will have to wait to see who three of them are however we are completely thrilled to have the debut of James Clarke's Haute Couture collection. James's gowns are quite simply a work of art, exquisite bespoke pieces, each stitch hand sewn by James himself. Once you see each intricate detail you will understand how some of these gowns have taken over 400 hours work to complete. James's attention to detail is simply breath-taking."
"Once our catwalk has come to a close you will be able to take a closer look at our beautiful tablescape which has been curated by our handpicked wedding creatives all of whom can be found on the brand section of the British Design Association's website."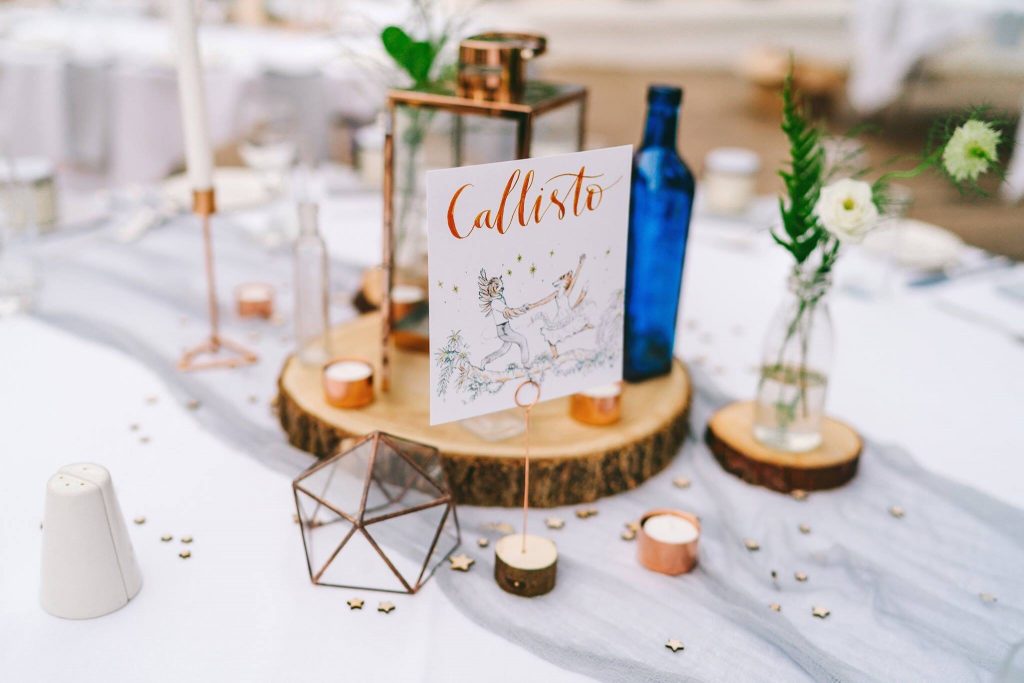 "In the Apsley room, there will be two further table settings offering different styles and colourways, dressed with beautiful accessories from our team. Once again Lizzy has worked her magic creating our floral centre pieces, and we will have hand-crafted stationery from Tracy at Tiggity Boo who can create bespoke pieces to complement any aspect of your wedding styling plus a range of favours including traditional sugared almonds from Maria at Bonbonniere by Maria all beautifully presented in hand-decorated boxes which make a lovely keepsake. Our tables have been meticulously co-ordinated by our very talented wedding planner, Susannah of Couture Weddings & Events, please do speak to Susannah to understand how a wedding planner can take away the strain of co-ordinating your wedding plans, and for finishing touches to our tables and chairs, Sara from Venue Styling by Sara has added beautiful silks, stylishly enhancing Hunton Parks Chiavari chairs. Music will be provided by Dom from Dom Plays Sax and Mark Potter from Blue Mark Entertainment."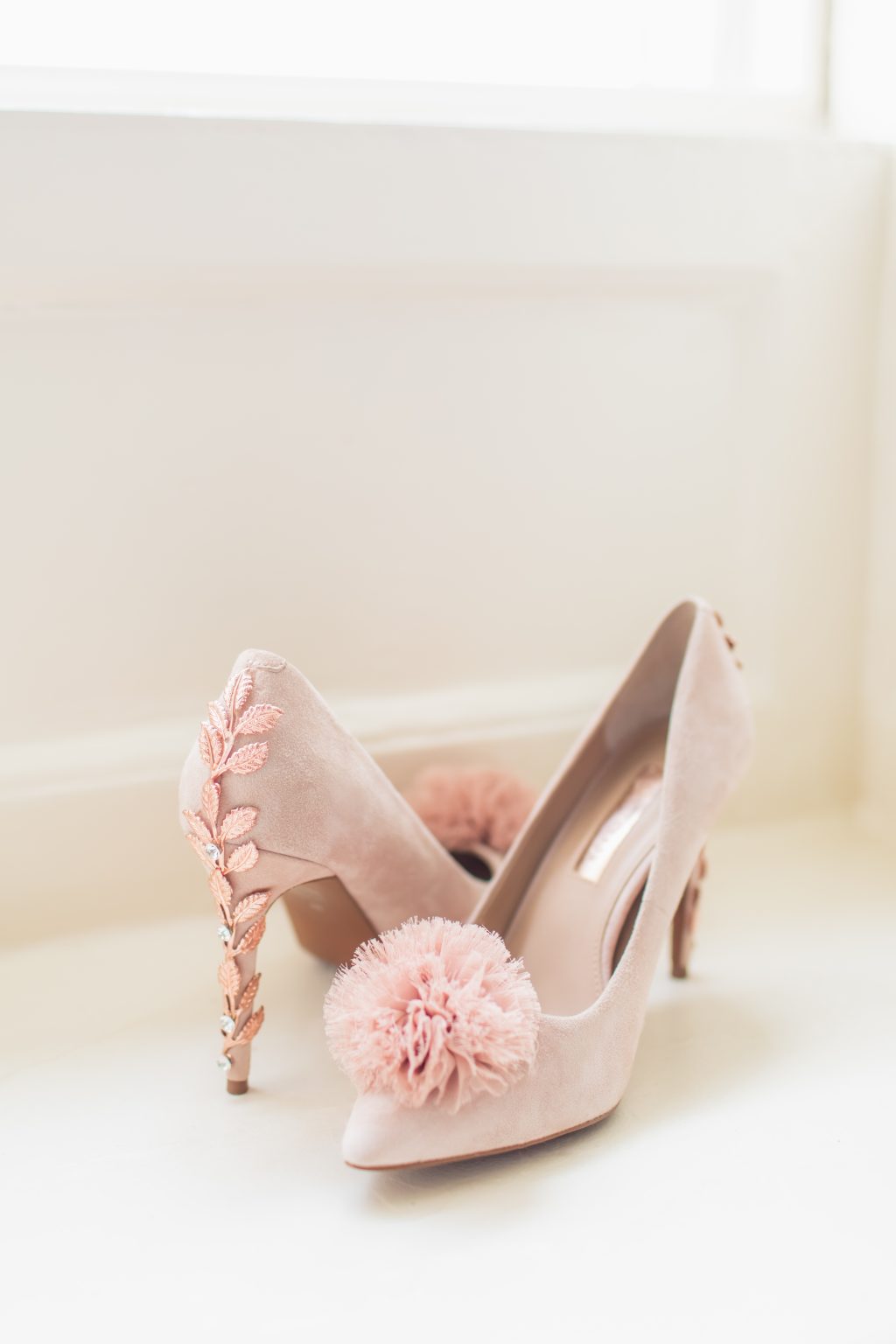 "In the Apsley you will also be able to see a beautiful dessert table arrangement from Lindsay Pemberton. Dessert tables are a very decadent option for your wedding guests offering a range of cakes and patisseries. It is an opportunity for your wedding guests to mingle and choose which sweet treat they would like and with so many on offer who can resist having a little of everything. The cakes and patisserie on this dessert table are just for display but the Hunton Park staff will be offering samples for you to try, together with more champagne so keep an eye out for them. They will also be offering a taster of their wedding menu with canapes and they will be happy to give you a tour of all the hotel's facilities."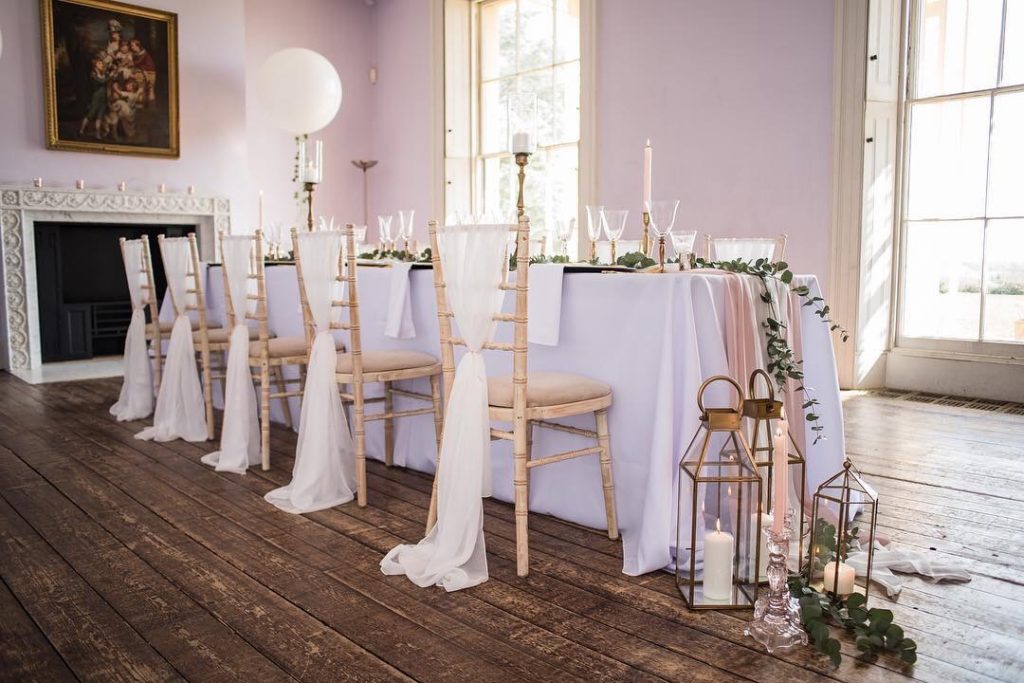 Image by FJS Photography
Please feel free to wander through all the rooms and talk with their experts who will be only too pleased to discuss your wedding day with you, offer suggestions of how you can style your venue to make it personal to you. Their bridal designers will be available to discuss their collections. Gemma Rimmington, the hair and make-up artist will also be on hand for any questions on how to create your wedding look and Rachel Sokhal of Rachel Sokhal Bridal will have her bespoke hand-crafted hair accessories and shoes to try on so you can see how to finish your look.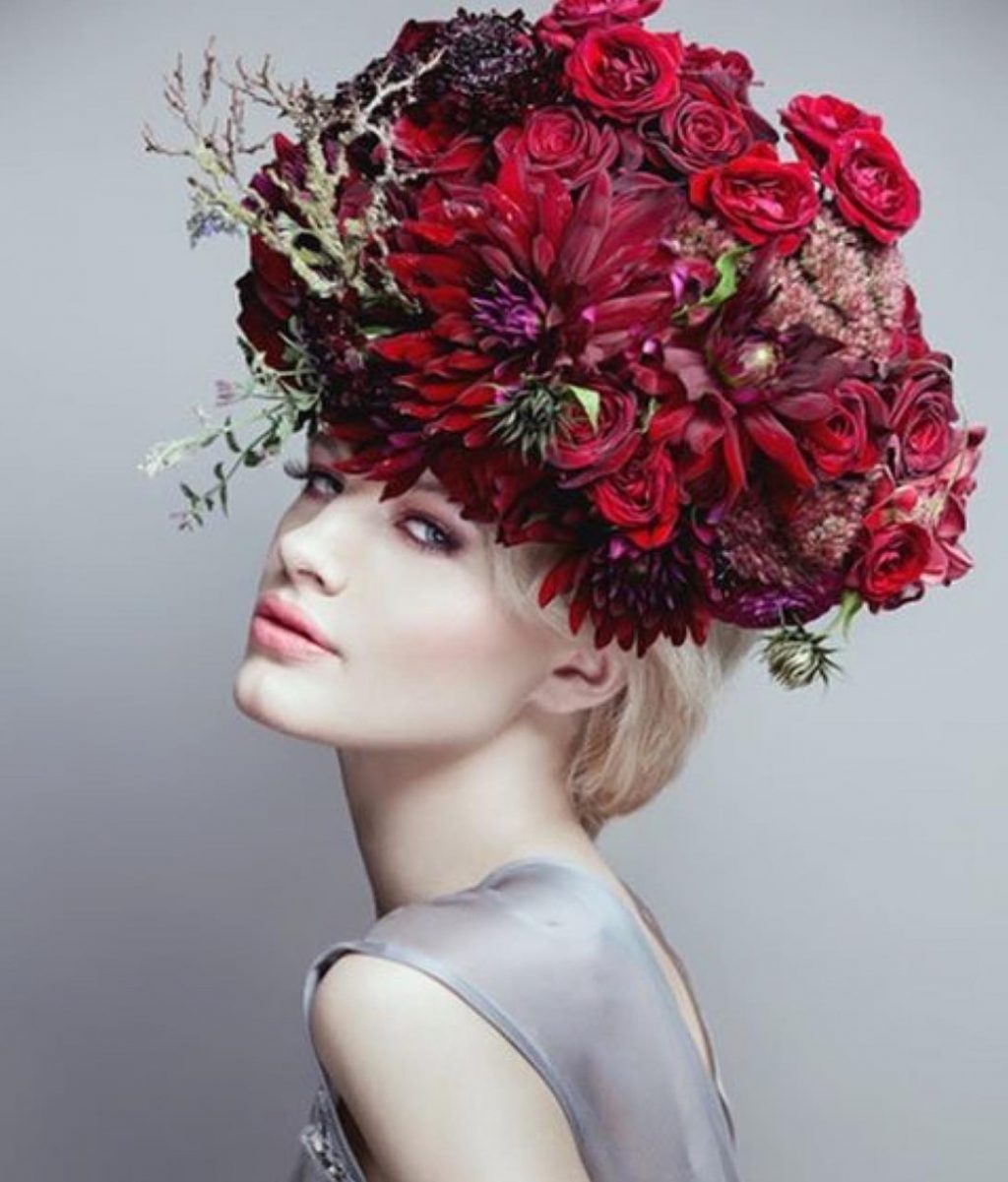 Before you leave please be sure to collect your goody bag which will be full of giveaways and information on everything you have experienced. And if that is not enough, if you decide to book your wedding at Hunton Park you will receive a complimentary pair of Jimmy Choo shoes to walk down the aisle. Do you need any more persuading to attend?!
WOW right? Sounds amazing but there are limited seats at the fashion show so you need to get your space booked FAST. To register for your invitation please visit HERE and select how may seats you would like to reserve for you and your friends.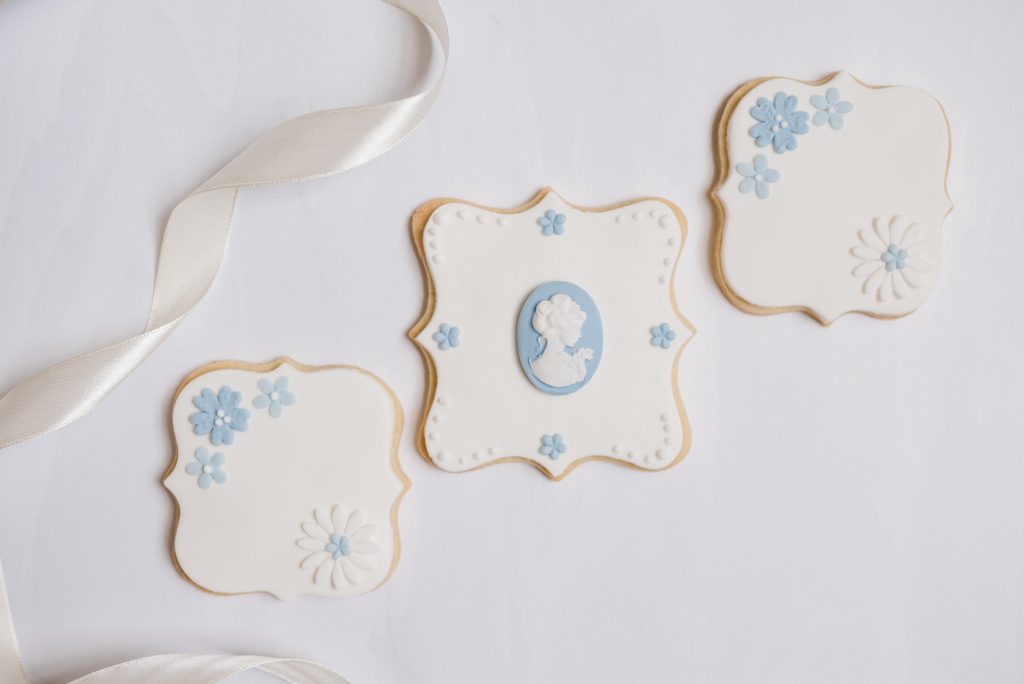 So let's meet the team involved:
James Clarke
James Clarke has blossomed into one of the most sought after luxury British designers. After beginning his career in fashion, James left the fashion world behind for flowers and fragrance. He has now successfully returned back to fashion with his bespoke tailoring range. And our Wedding Experience Day will see the debut of his Haute Couture bridal collection. The James Clarke brand is renowned for the highest quality and great craftsmanship together with an impeccable eye for the finer details.
Lindsay Pemberton
Blending exceptional flavour with artistry, Lindsay Pemberton specialises in distinctive one-of-a-kind cakes, exquisitely crafted sugar flowers, and the unmistakable luxury of personal service. As a pastry chef with a reputation for fine sugar work, she is passionate about creating a visual and culinary centrepiece for your wedding that beautifully reflects your style and taste.
This forms part of our Supporting Events work and is therefore an advertorial.