You are invited to a special open day to preview the bespoke wedding dress collection by Perfect Fit Bridal Couture based in Leeds, West Yorkshire. They are also celebrating the completion of their beautiful new bridal design studio.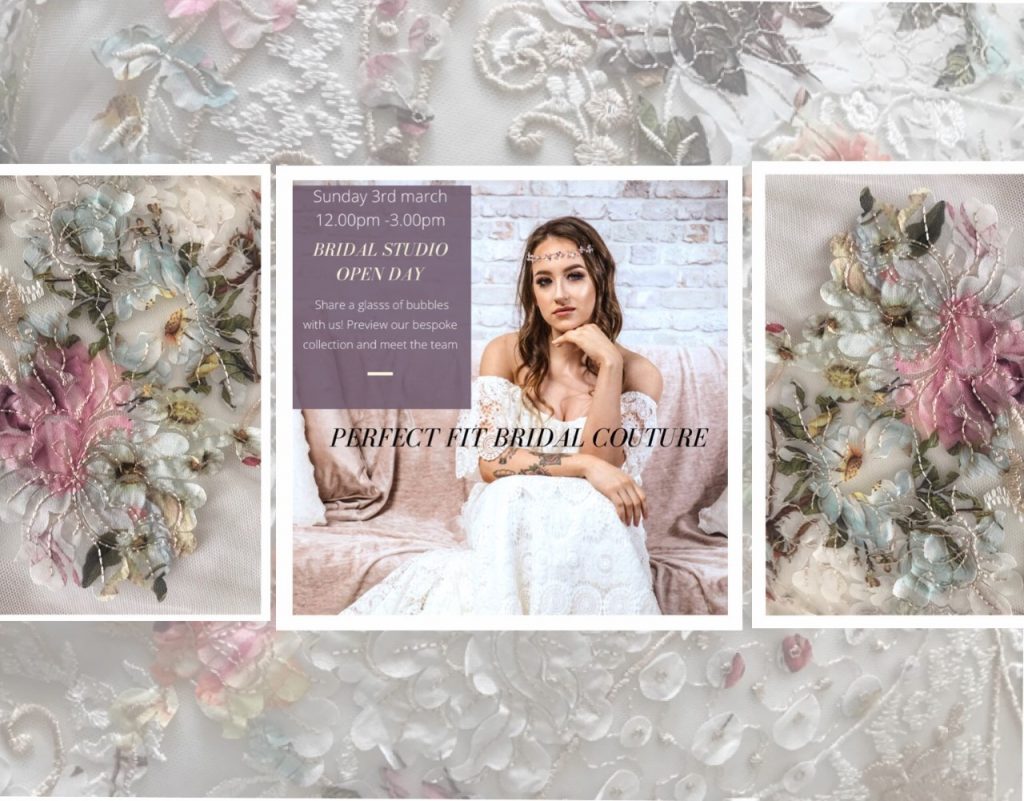 We caught up with Wendie, the owner and founder, to find out more about the event.
"It has been a fantastic journey from start to finish, a natural progression for us here at Perfect Fit Bridal Couture to move into a studio that could accommodate our creative growth.
It has taken four months of hard work bringing our dream into reality, but seeing the studio bloom into this modern, stylish boudoir-esque bridal studio has been an incredible experience and our pleasure.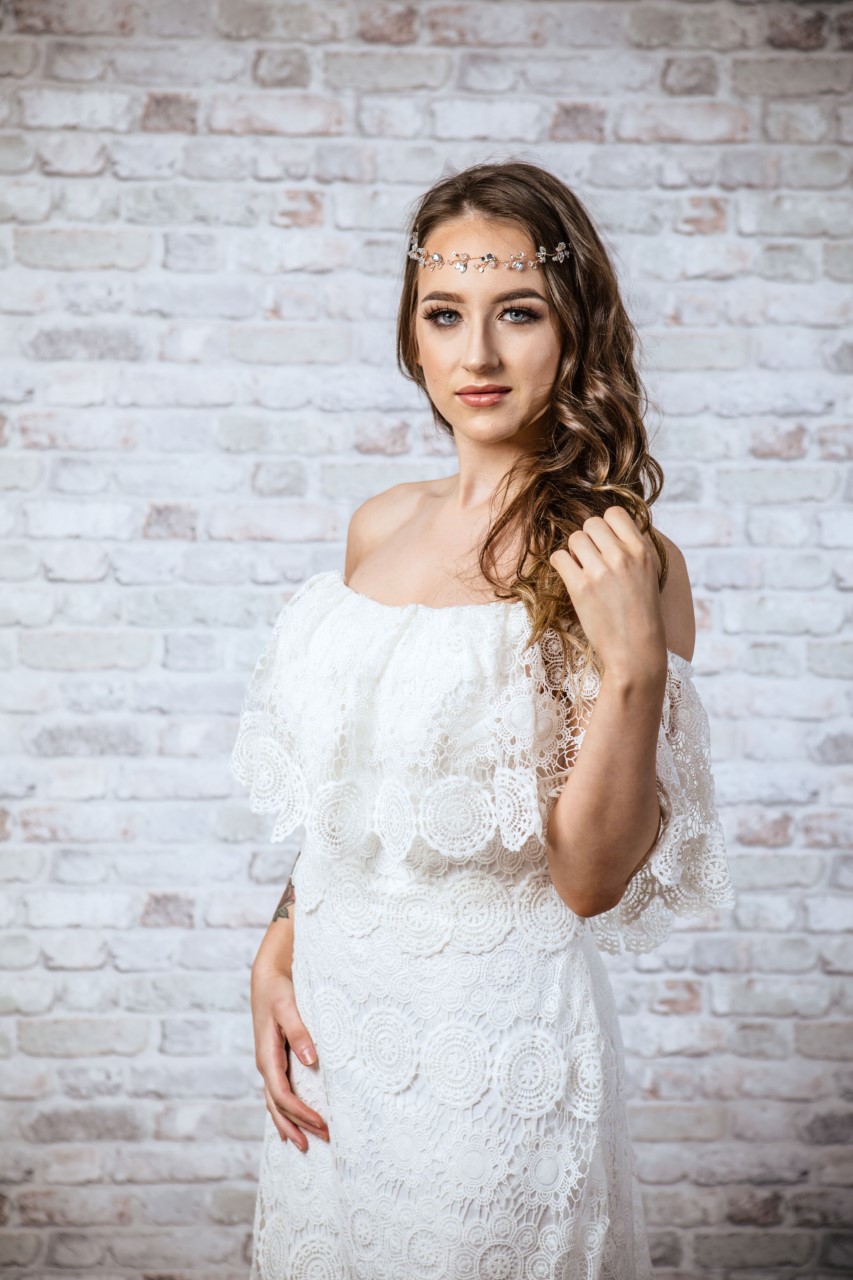 We are inviting everyone to preview our Bespoke Couture Collection 2019, which is a fabulous way for us to share our vision of Perfect Fit Bridal Couture's future with our brides to be.
Working on our collection has been a labour of love, we pride ourselves in the fact that we are a design studio offering a completely intimate one-to-one experience for our bespoke brides, with our new collection we have aimed to show the diversity in our art, with each piece flowing into the next but with subtle differences to cater for all styles.
We look forward to welcoming everyone to our Open Day. We have had the privilege of working along with other like minded suppliers in the industry, some of which will be joining us for our event.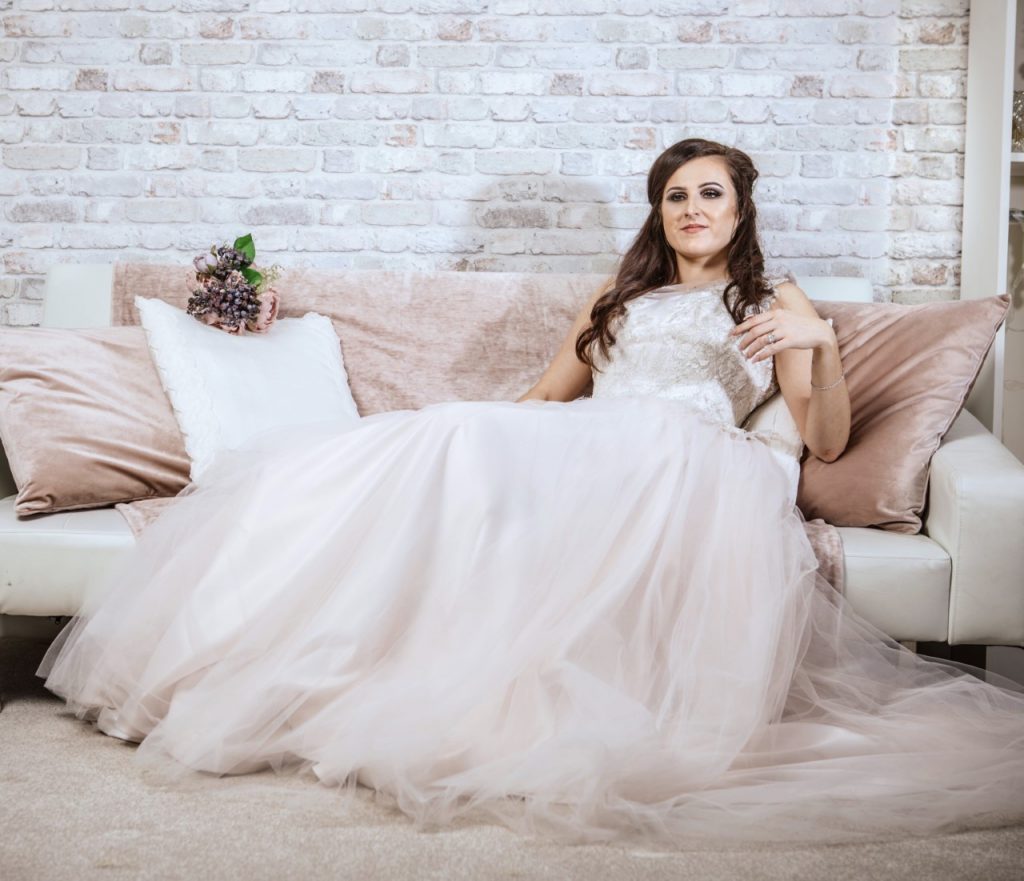 Holding hair and makeup demonstrations with lots of helpful hints from Retreat Wakefield and make up buy Kirsty. Also on hand is Mathew kitchen Photography, a talented artist in his field. Gillian from "where Bees Meet" will also be showcasing some of her stunning flower crowns.
To really kickstart our new beginnings we will be holding a Giveaway, for a voucher £250 towards a bespoke design wedding dress and £150 accessory voucher (terms and conditions apply) "
Come and enjoy a glass of fizz – all the details are in our Events Calendar here or tell them you're coming here.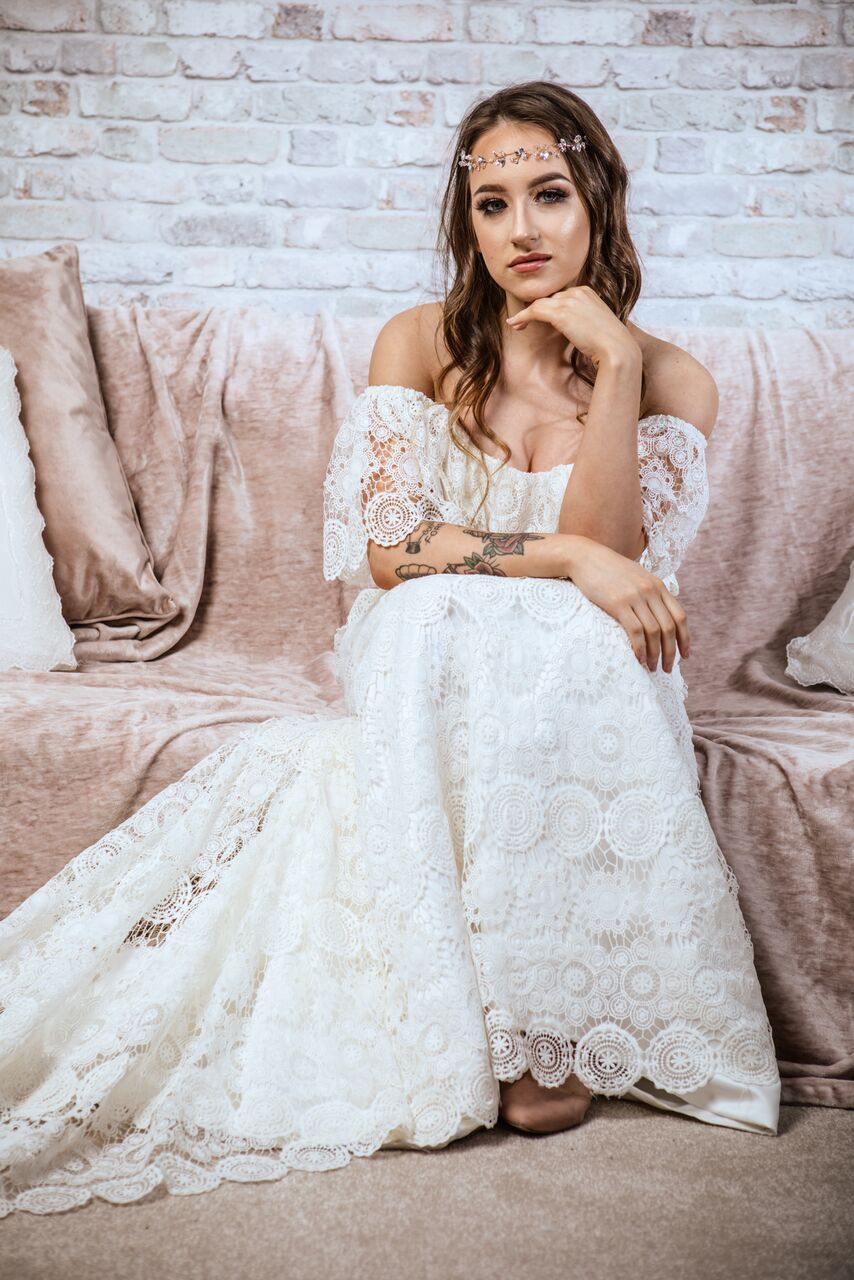 Photo credits:
Photography: Matthew Kitchen Photography
Hair: Retreat Wakefield
Beauty: Make up by Kirsty
Models: Liberty Buxton and Shona Fairweather
This forms part of our Supporting Events work and is therefore an advertorial.