We know it's tradition for the Father Of The Bride to walk you down the aisle or even do a speech at the wedding breakfast. However, even though these are long-held traditions it still feels as though the mother gets a lot more focus. Mother Of The Bride is often talked about, from clothing and what she should wear to joining the hen do and generally being talked about in the lead up to the day. But what about the dads? They have a role to play too and making them feel extra special is really important. Especially if you aren't going for the two traditions above.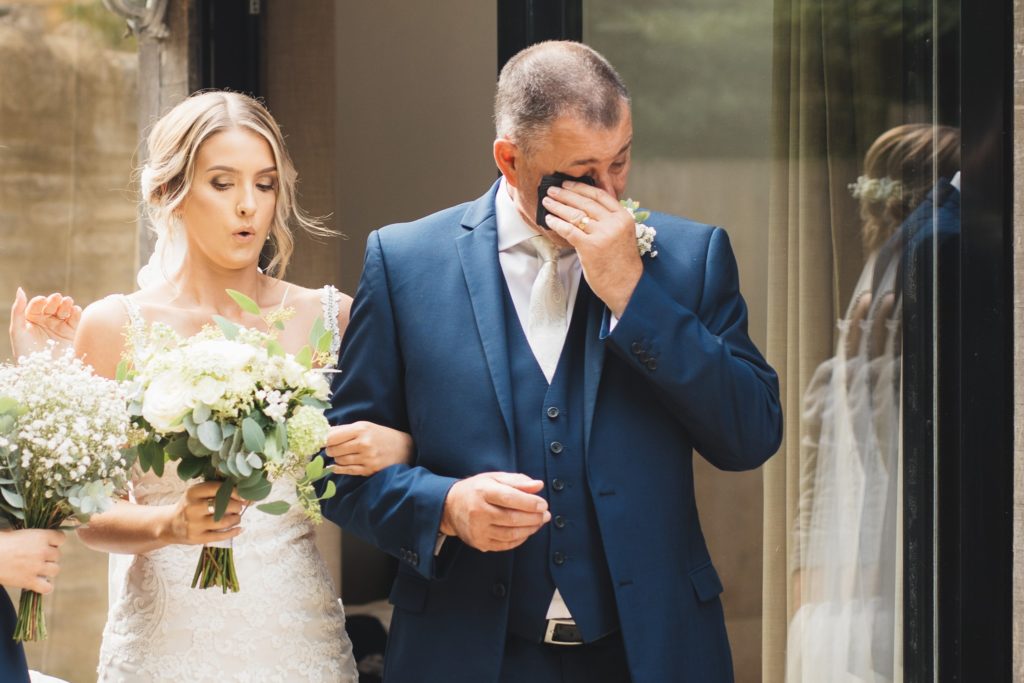 Image by Cat Lane
Ways to make the father of the bride feel extra special – Aside from aisle walks and speeches
Not every dad is going to want to do a speech, and if they feel uncomfortable about it then you can absolutely make them feel extra special in other ways. Here are some ideas:
Father / Daughter Dance – This has become popular again over the years and is such a lovely way for your father to feel special. Traditionally this would happen before the couple's first dance and be the 'sending off' but you can do this in whatever way you feel. Maybe choose a song that both you and your dad love or something special that always makes you think of a moment between you both. Make it a lovely serious dance, or surprise all your guests and create something funny – whatever you feel comfortable doing and that feels right for you both.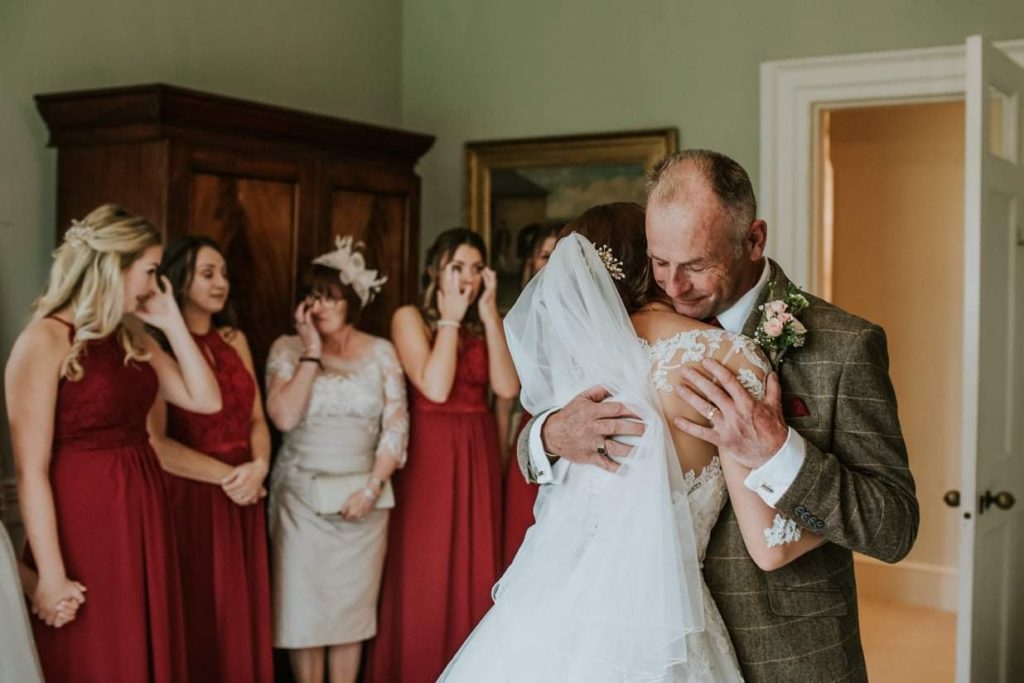 Image by Daniel Ackerley
Have him as your ring bearer – Often this job tends to go to the best man or one of the groomsmen but why not have your dad do this instead? It's the perfect opportunity for him to be right there in the moment with you both and feel extra special. Plus you can guarantee that those rings will be highly looked after. It's such a moment and a role to cherish.
Ask him to do a ceremony reading – If you are having readings as part of your ceremony, why not consider asking your dad to do one? Standing up in front of everyone is a big ask but readings are always so special to the couple and including the father of the bride will give him a shining moment. Maybe you could choose a song that means a lot to you both, or let him choose a text that means something to him and he wants to share.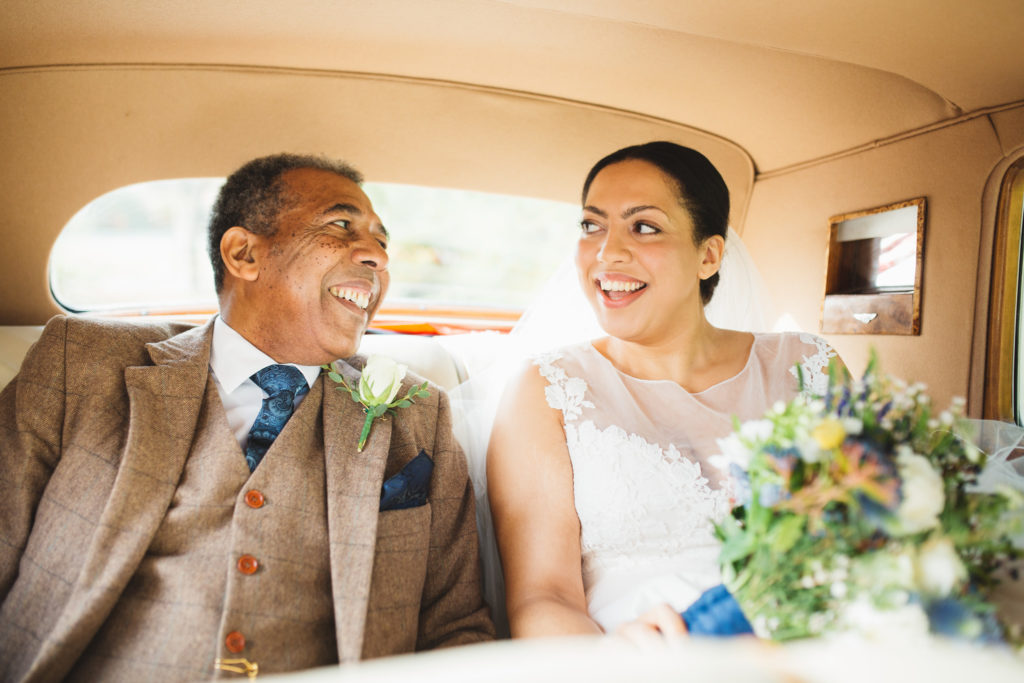 Image by Cat Lane
Have a special moment before the wedding – A lot of photographers will always want to capture that 'first look' moment. It is such a lovely moment to remember but why not consider having a quiet moment with just your dad. Maybe you could have a drink together beforehand or simply just a moment of calm with him. Moments alone feel so special and yes having a photo is beautiful but you can't beat just a moment of calm with nobody else around.
Get a special button hole just for him – Nothing makes someone feel that bit extra special than having something unique to other people. Why not ask your florist (or yourself if you are creating them) to make your dad a unique button hole that is different to the rest. This makes him stand out and feel like his role is unique. You could make it a little bigger than the others or simply use different flowers. Plus it is something that he can keep for a little bit after the wedding itself too.
Get him a special gift – It's quite normal to get parents a gift to say thank you after the wedding but consider getting something more unique and memorable. Something that dad can cherish for a long time or keep forever rather than something that can only be used once or is finished rather quickly. We have a whole other blog on unique gifts for dads so have a read for more ideas here and here. Alternatively, if you wish to give him something unique and out-of-the-box, consider planning experience days for him. These memorable experiences would surely make him feel extra special.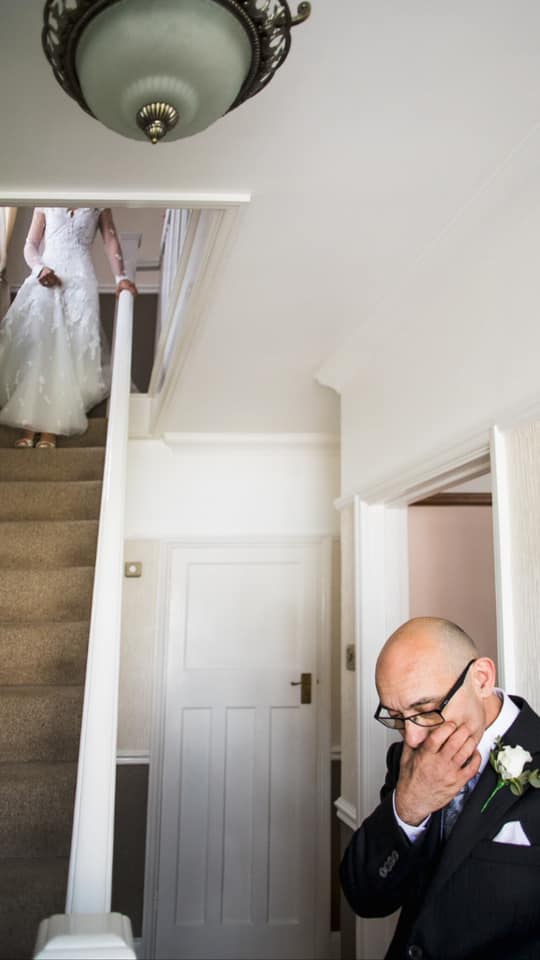 Image by Two-D Photography
Choose his suit together – Sometimes the fathers might be part of the groomsmen and wear matching suits but sometimes they prefer to be on their own. If so, why not have a special day where you go and pick out his suit together? Mums generally get a special moment if they go bridal shopping so why not give dad a moment too. Plus it will mean some quality time, something that he will always remember. Making the suit even more special.
If unfortunately, your dad cannot make your wedding for any reason then consider setting up a live stream so he can watch it from where he is. There are so many companies that offer amazing options for this. It means he still gets to feel included in all of the moments and not miss out on seeing your big day.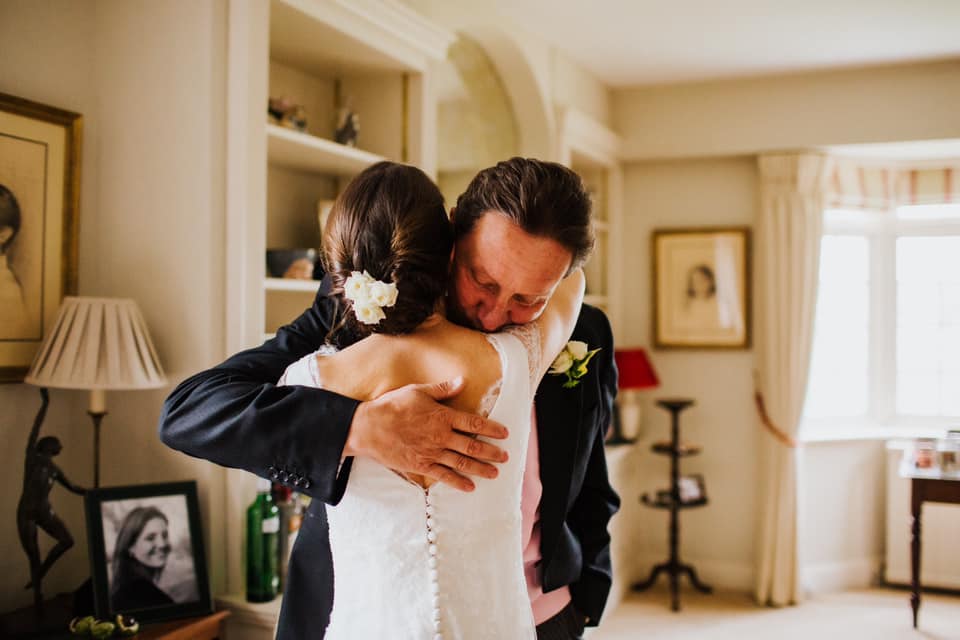 Image by Sally Forder for Binky Nixon
There are so many ways that you can make your dad feel extra special on your wedding day without the walk down the aisle or having them do a speech. The key things are just to make things personal and allow him to feel included and have his important role.
IF YOU FOUND THESE IDEAS USEFUL, WHY NOT PIN THEM TO YOUR PINTEREST BOARDS?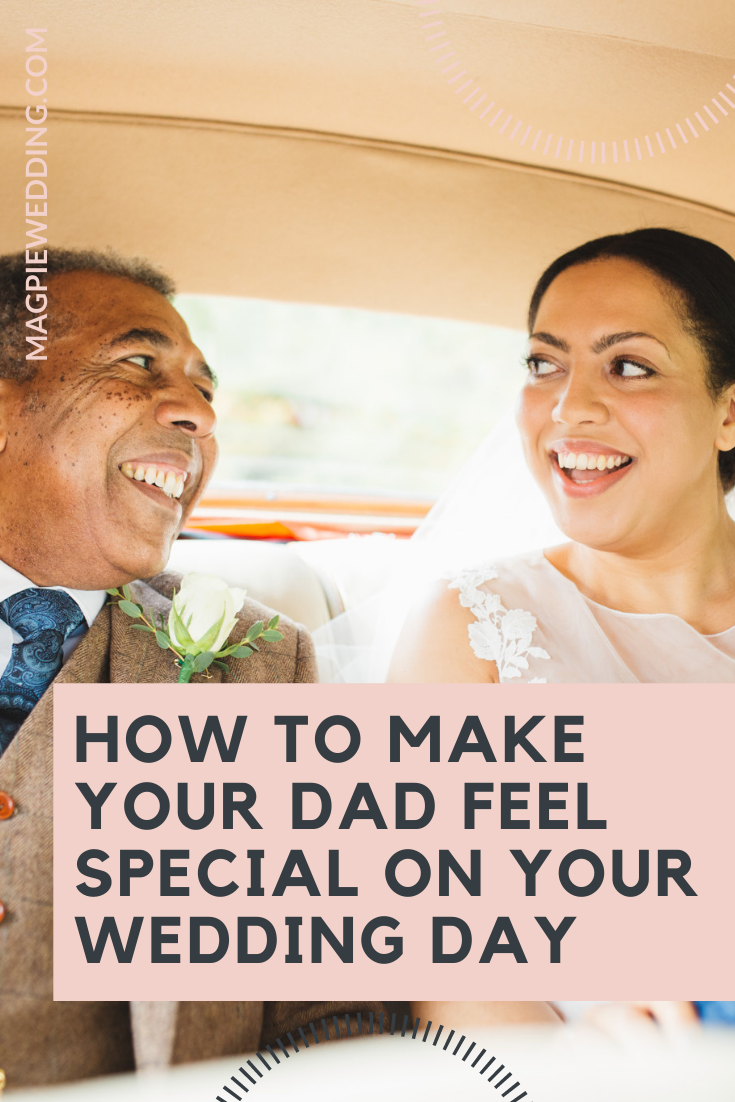 Other Father of the Bride/Groom blogs you may well find useful:
7 alternative speech ideas for the Father Of The Bride
How to write a Father of the Bride speech and deliver it without tears
Father of the Bride gift ideas