Tis the season… After the first wave of new proposals across Christmas and New Year, Valentines is upon us. Supermarkets become a sea of red and commercial radio start their search for an unsuspecting loved one to be surprised as they arrive at work, still munching on a piece of toast, with twenty cupcakes and a choir to sing how much John from Brentwood loves them.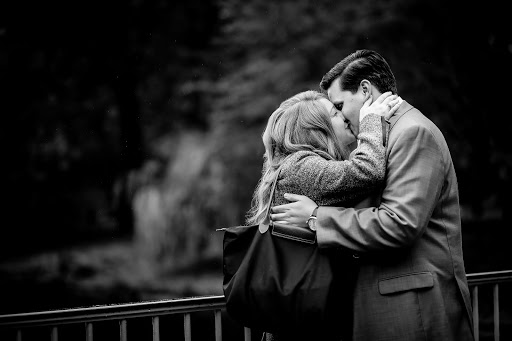 Marriage Proposals – 5 reasons Why A Photographer Should Be Part Of It
You may sneer at the commercialism of it all, but spare a thought for those who are planning their big marriage proposal and all the extra pressure that comes with asking someone to marry you in the age of social media. The amount of times I have heard a bride to be say 'thank goodness I had my nails done!' as they recall their proposal story, or you see endless comments of 'we need to see the ring!' when the happy couple dare to just post and image of beaming, smiling faces.
One accessory to a proposal that is growing in popularity in this instagram-age is having a professional photographer capture it for you, and having been hugely honoured to shoot our first proposal last year, I'm going to say if you forget all the bells and whistles, this is one extra to consider budgeting for.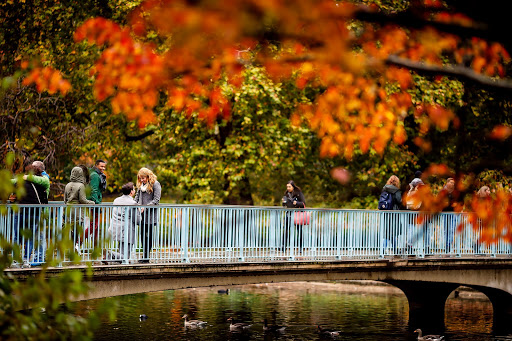 Marriage Proposals – Stealth
Having a professional photographer lurking in the bushes may sound weird, but in the majority of cases it's easy to disguise the reason for taking photos so that your beloved is none the wiser. For an outdoor proposal, it's fairly simple for the photographer to just be another tourist taking pictures of the birds, yet as that key conversation starts, the lens is in your direction, capturing this huge moment in your lives.
Marriage Proposals – A Third Set of Eyes
When big things happen to us, of course they are memorable, but never in a crystal clear way. As the realisation unfolds that the proposal is actually happening, having a photographer capture it in real time will help you physically visualise the moment after which can aid in retaining the memory. No fakery here, just raw emotion.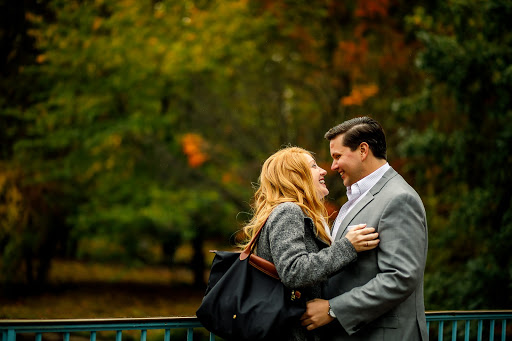 Marriage Proposals – The World Didn't Stand Still
It's easy to think the world stops while these things happen to us, but it doesn't, in fact there may have been a lovely reaction to you, beaming faces, the sun may have come out. Maybe all the animals flocked to look like in a Disney movie? All part of your story that you may have missed, captured in time for you to look back on and take it all in.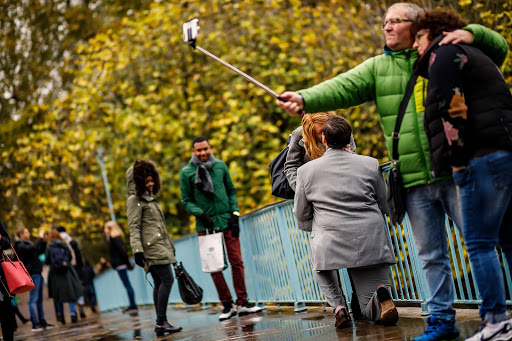 Marriage Proposals – The Afterglow
You said yes and then what? The tears? Best hug of your life? The congratulations from a stranger… Those looks between you that you have never shared before, all captured, and able to be shared with your loved ones who weren't there but will be overjoyed to see.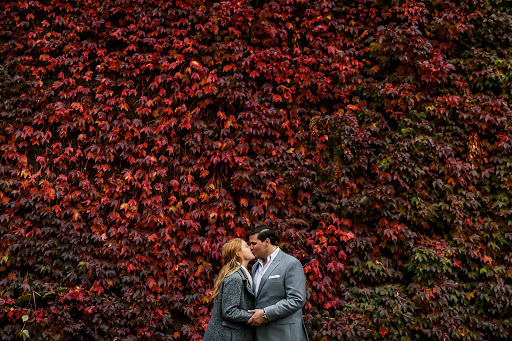 Marriage Proposals – Celebrate
Had a glass of something to settle yourself? Good. Now let's capture that post proposal glow in an engagement shoot. There's no need for direction here, it's just all that love and excitement bubbling up on the outside caught on camera, lovely stuff.
Most couples wouldn't go without a photographer for the wedding, so why not have one for what most people call the most important moment of their life thus far? Having your proposal professionally captured is the start of your story.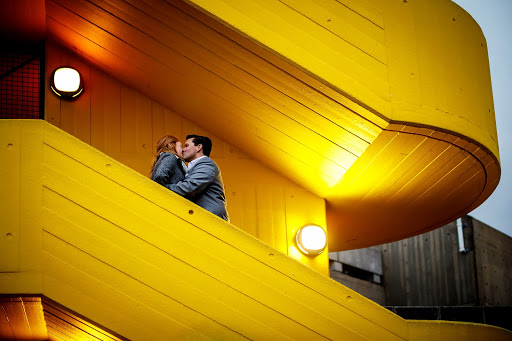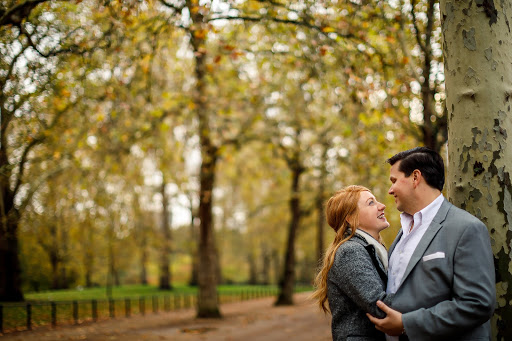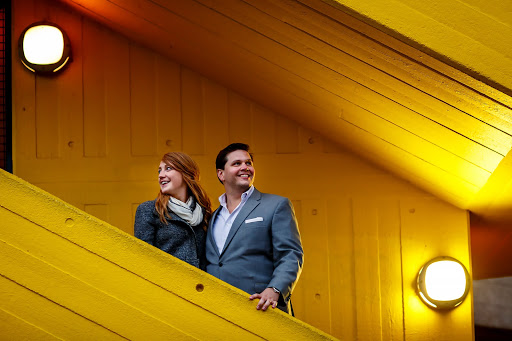 Marriage Proposals – How Does It Feel For The Photographer
Utterly terrifying – but in a euphoric way. Tom and I have been shooting weddings for ten years and don't really get nervous as such these days, but before our first proposal our hearts were thumping out of our chests. "I still have goosebumps when I think of seeing Dave get down one knee down my lens" says Tom, "I thought, he we go buddy! Call it solidarity I guess." There are so many variables to consider when shooting a proposal but when her face beamed and we knew he'd done it, there was a rush of love and happiness, and that's just from us! What an amazing moment to witness.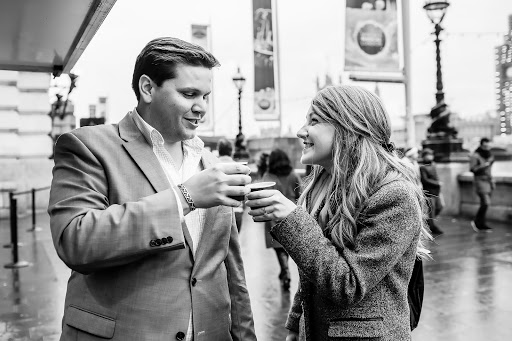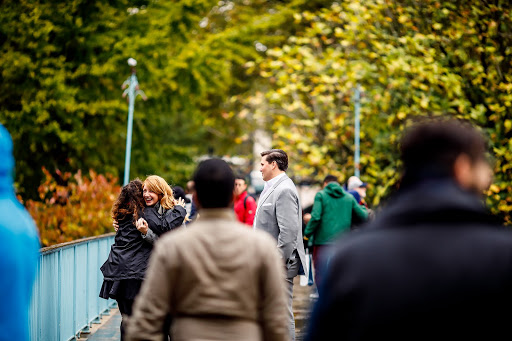 We'd never met Becca before this moment, but when Dave introduced me, I HAD to hug her.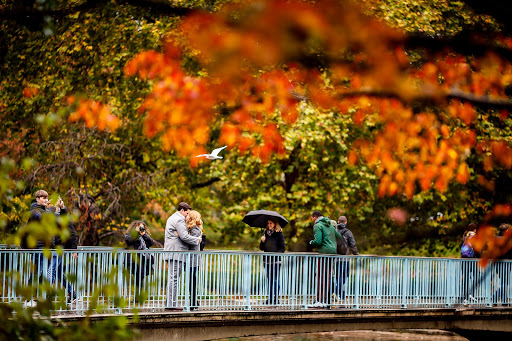 Yes we are in an instagram age, and if your significant other loves to post then surely they'll thank you for it, but the bigger reason to hire a photographer is so you can look back yourself at the start of this new chapter of your lives together. Without this moment there wouldn't be a wedding: your story starts here.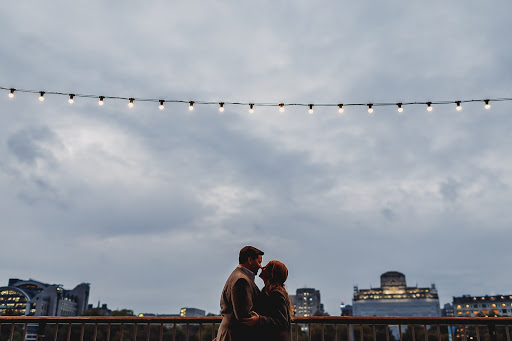 And do we have our proposal captured? You bet. Granted it was a 'selfie' though…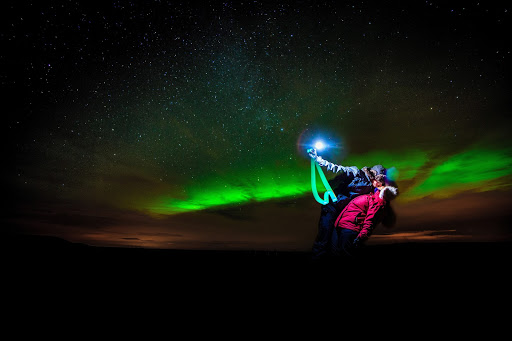 Photography: Lina and Tom Photography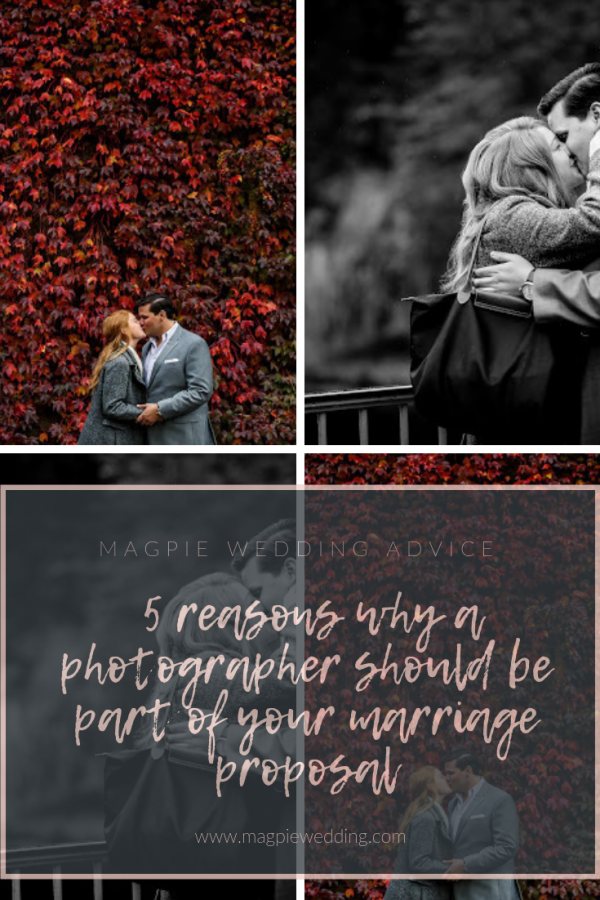 Looking for more wedding day advice? Check out our online magazine BOND BRIDE