Are you thinking of renting your wedding dress? We think it's a great idea! Not only does it have eco-benefits but practical benefits too, plus it can double up as your 'something borrowed'. It's a great way to find your perfect dress without an astronomical price tag, and of course, it's a much more eco-friendly way to shop for your gown especially if you're an eco-conscious couple who are looking to reduce your carbon footprint as much as possible when it comes to planning your wedding. Come check out our stats and tips for renting your wedding dress…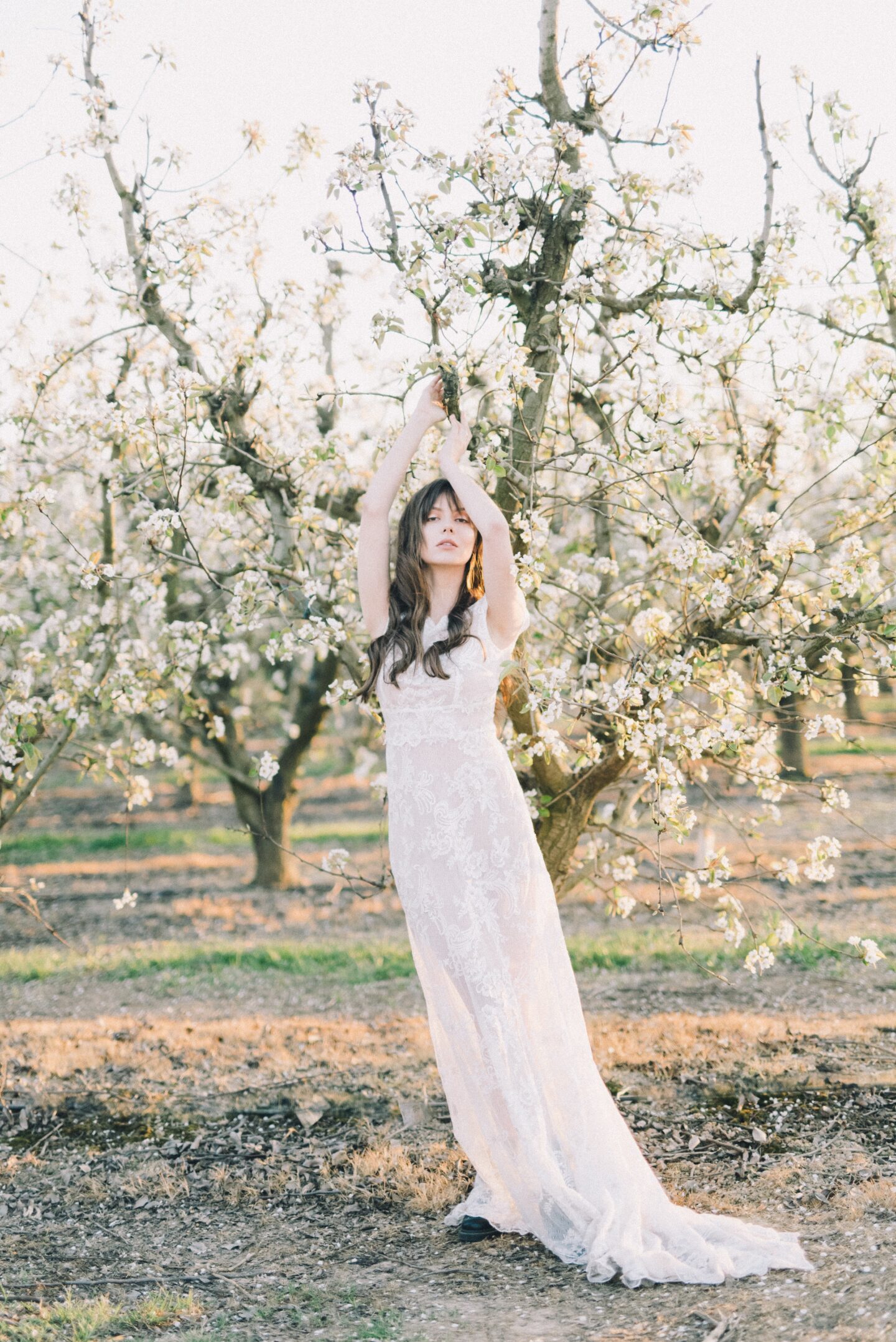 It is thought that the average wedding creates 14.5 tonnes of gas and if there are (as in 2022) 250,000 weddings a year that adds up fast to 3,625,000 tonnes of gas created. Your wedding dress is part of this impact. Many wedding dresses are flown from the other side of the world, using questionable labour, using plastic in their manufacturing in sequins, and plastic sequins and beading for a dress that is worn once. This means if your wedding dress is similar to this then it is not sustainable. Renting a dress is a more eco option as while many of the dresses will have also been made on the other side of the world, they are now being worn over and over reducing their footprint over time. Practically, renting is a cheaper option plus you will not need to store the dress afterward nor dry clean it. You can also rent a dress nearer where your wedding is (perfect for destination weddings) meaning you don't need to travel with it.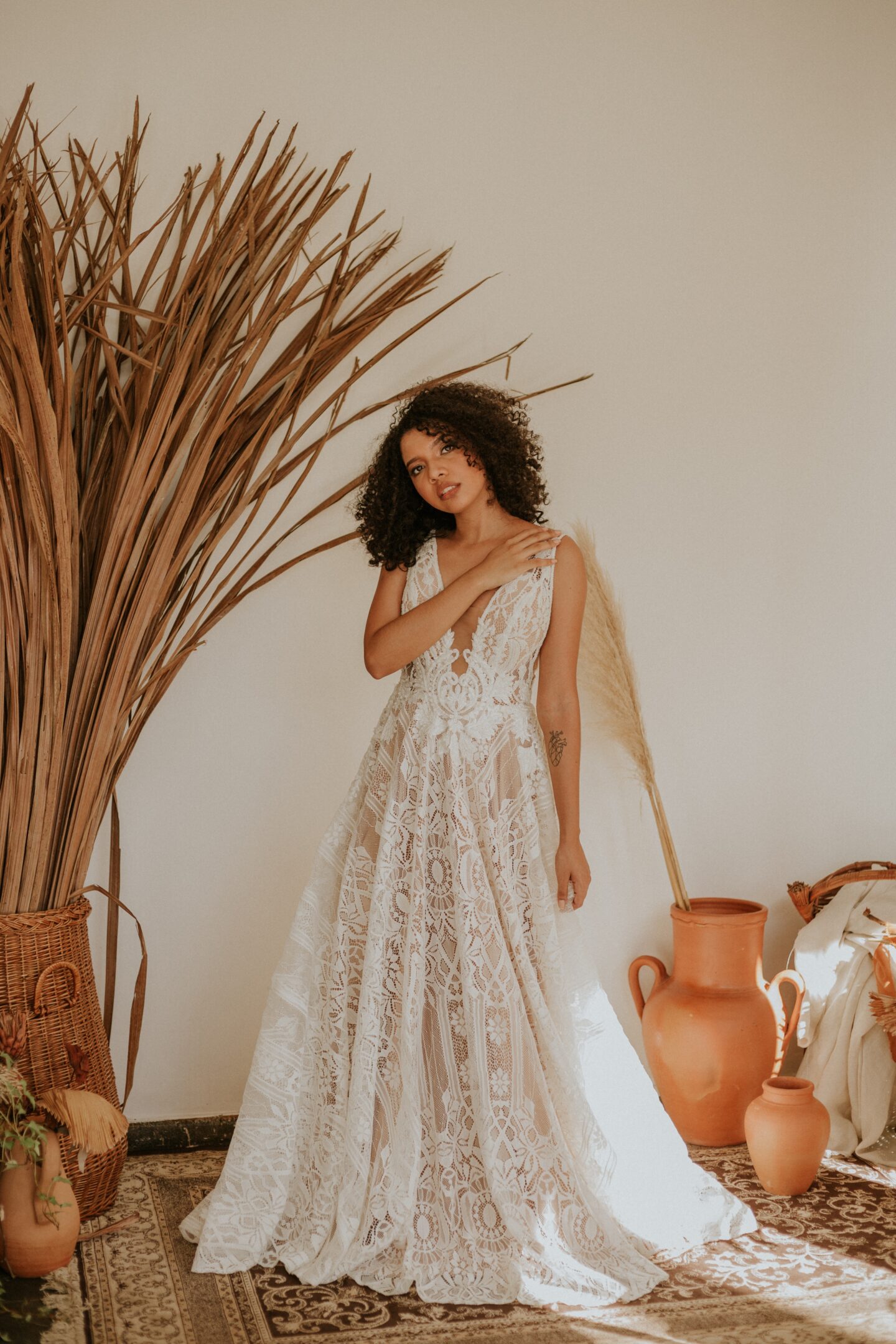 Be Flexible
Being flexible is key when it comes to renting your wedding dress. Like with any wedding dress shopping, it is good to know your likes and dislikes BUT have an open mind about what you want. For example, think about the details you would like and prioritise what's absolutely important to you. Is it the silhouette? Is it that your dress must have sleeves? So often brides fall in love with a style they weren't expecting. When renting, there are fewer options so you need to be flexible when it comes to choosing a dress that's perfect for you. You will more than likely have to compromise somewhere so be prepared and think about the bits you are prepared to compromise on and the bits that you aren't.
Know Your Sizing
When it comes to sizing, accuracy is key. Know your measurements as opposed to your dress size. Bridal dresses vary considerably so your measurements are much more accurate. When renting a dress remember you will not be able to alter it (which you can do when you buy one). Make sure that the rental business will let you try on an array of different dresses as you will need to find the best fit for you.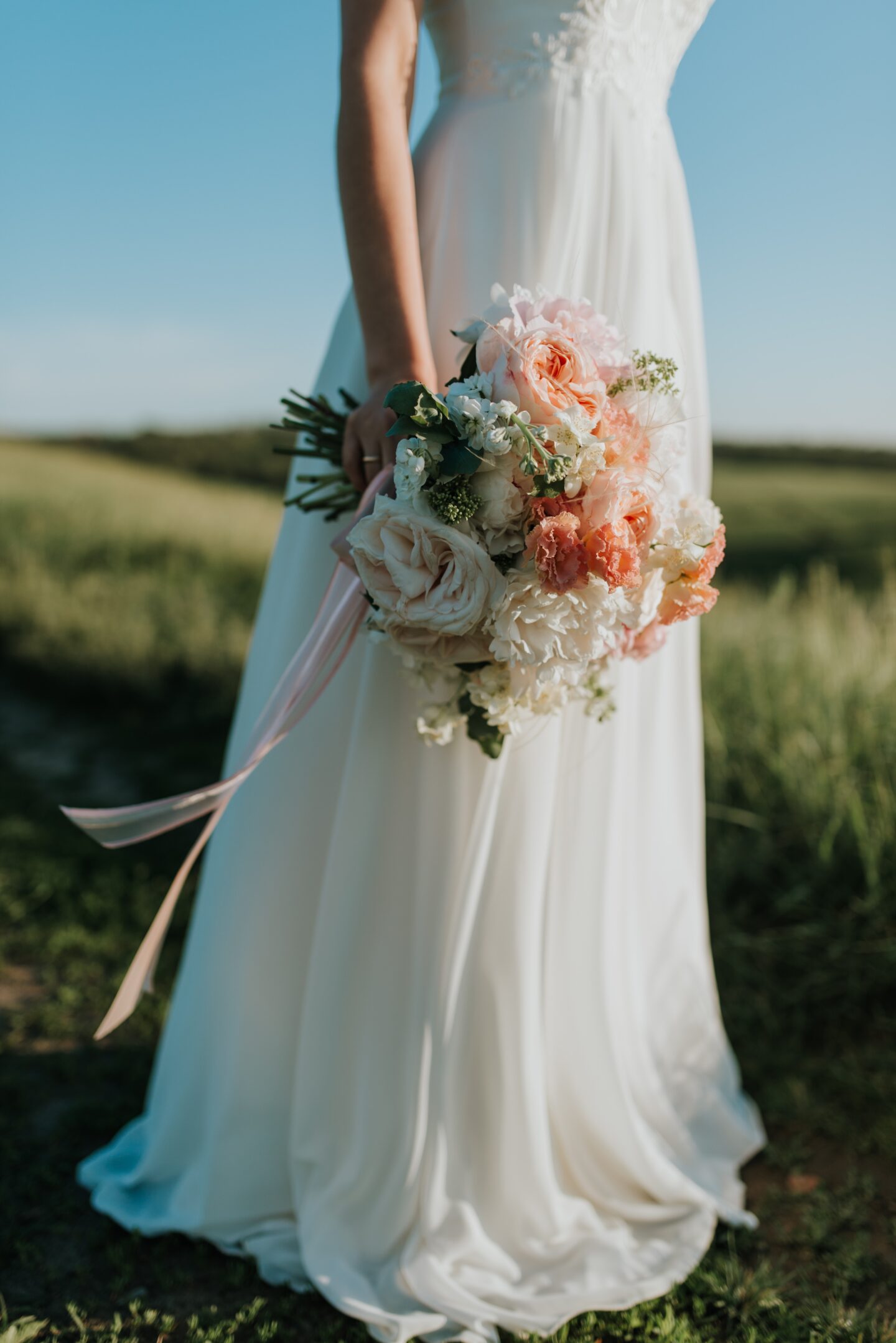 Read The Reviews
When researching rental companies make sure you read their customer reviews so you know what to expect from the business. You want to know that your dress will arrive on time, and in perfect condition for you. Your dress will arrive (or you will collect it) a lot closer to your wedding date so you need to make sure it is a reputable company that you can trust. Reading other brides' reviews will help you make an educated decision on which company is best for you.
Read The Terms and Conditions
Read and re-read their terms and conditions. You do not want to be caught out and face any unexpected fees. For example, are you responsible for cleaning the dress after the wedding day? Do they clean it and is this included in the cost of the rental? What happens if you tear it or get red wine down it? When does the dress need to be returned, as you don't want to get up early in the morning after your wedding? Going through these with a fine tooth comb will leave you feeling in control and avoid any unnecessary stress!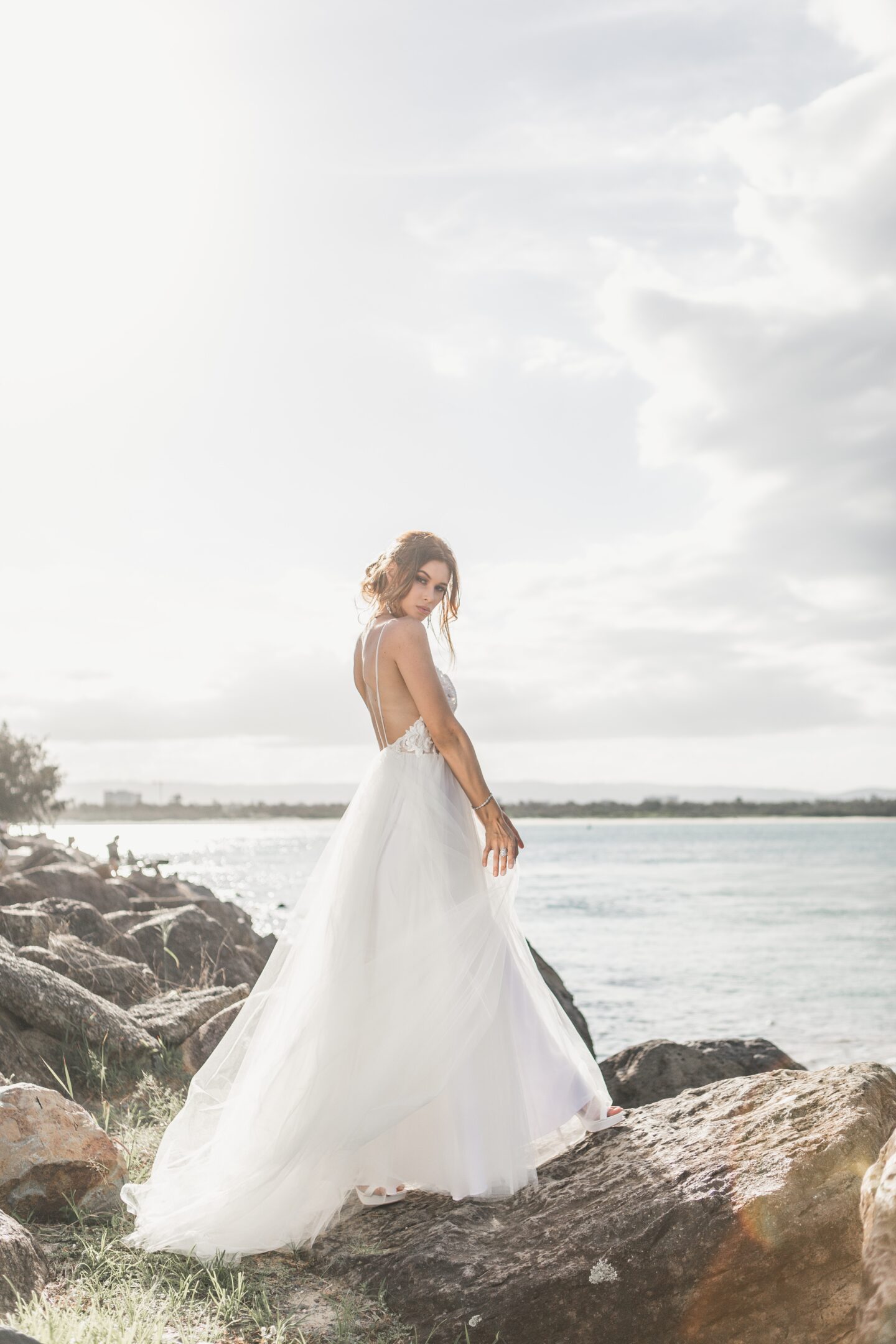 What Else Can You Rent?
Does the company have other things you can rent from them? You could make your wedding day ensemble even more eco by renting your shoes, veil, a sash for your bridal gown or accessories to complete your wedding day look!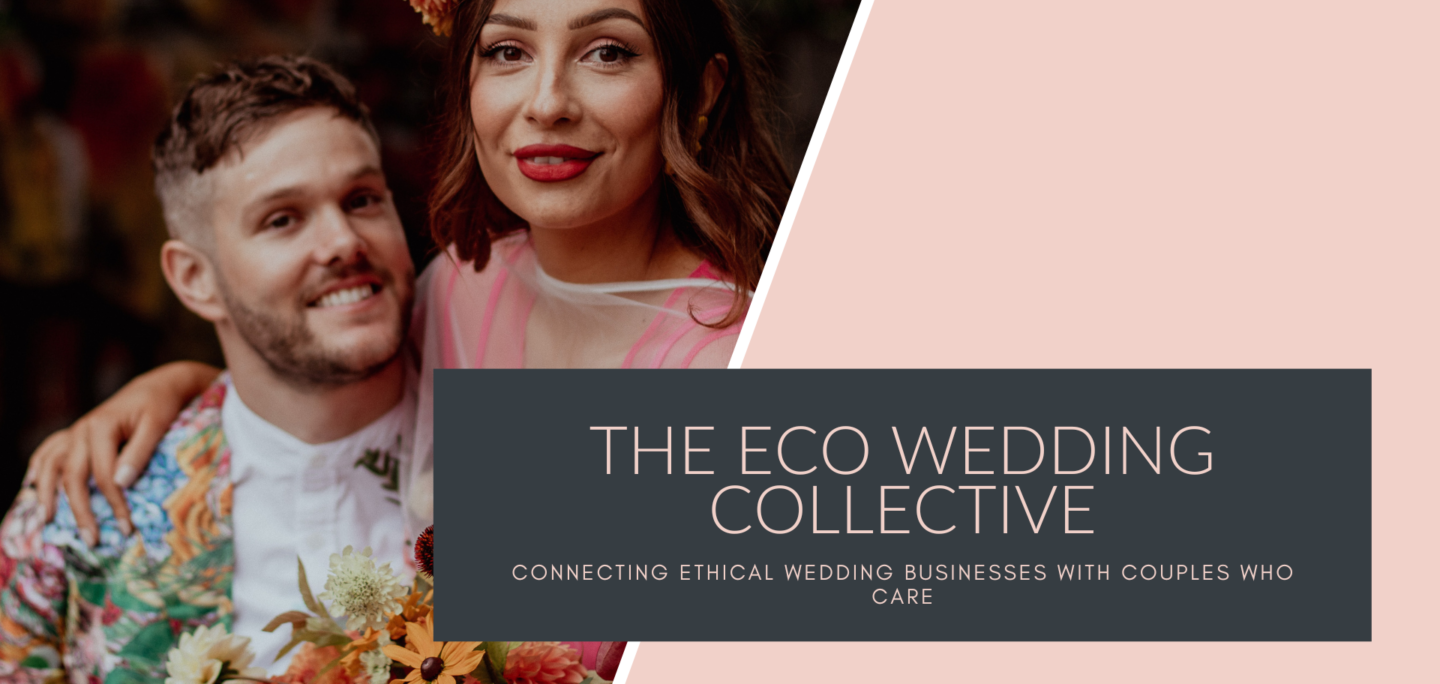 Looking for more ethical suppliers for your wedding day? Check out The Eco Wedding Collective! It's full of ethical, creative and offbeat suppliers that want to work with planet-loving couples and create a wedding day that's perfect for the two of you!
IF YOU LOVED THESE TIPS ON RENTING YOUR WEDDING DRESS, PIN THEM FOR LATER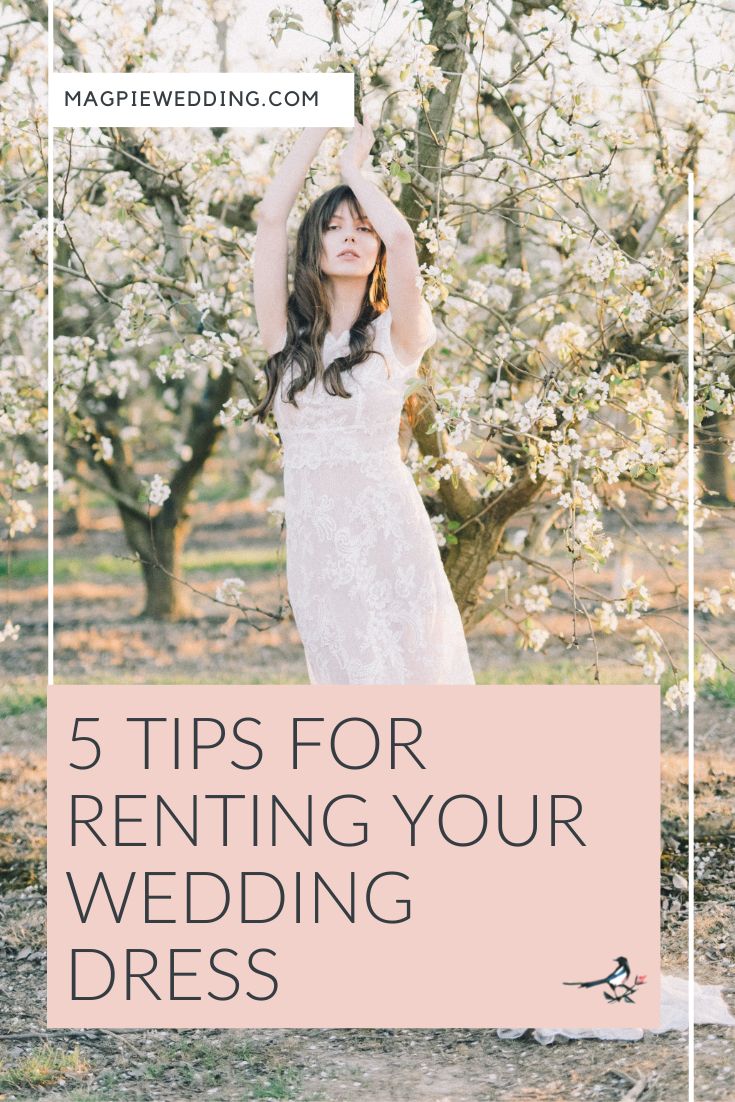 If you loved these tips on renting your wedding dress you may also like;
Reasons Why You Should Consider Renting Your Wedding Dress
Dos and Don'ts When Buying A Second-Hand Wedding Dress