We've all heard the phrase "find a penny, pick it up, and all the day you'll have good luck…" right? It's a superstition that is well known throughout the world and of course, good luck is what you want when it comes to your wedding day and more importantly, your marriage! Placing a penny, or a sixpence in your shoe symbolizes a life of wealth and prosperity and as today is Lucky Penny Day, it seemed the perfect time to talk about this superstition and the other superstitions and wedding day traditions that surround weddings. What are the meanings behind these and what are the pros and cons to each, giving you an education in these things can then help you make up your mind which to include, or not include on your own big day!
Lucky Penny – Sixpence In Her Shoe
The middle ages brought many superstitions and the 'Lucky Sixpence' superstition was one that developed throughout this time. During the 1600's it was expected for the Lord of the Manor to give his bride a piece of silver as her wedding gift, hence a silver sixpence coin. It later became a tradition to include the coin in the dowry and was thought to bring good luck to the couple. Some families have kept this tradition alive and passed the same sixpence throughout the generations of weddings within their family.
If you're superstitious then this one is one of the oldest traditions going, it's evolved over the years and has become part of some brands that include the 'sixpence' on their products, stitched onto your garter or placed in the sole of your shoe, so it's an easy tradition to follow if you choose to do so! Now, most of us won't have a sixpence that's been passed down for generations, but it might be something you want to start within your family? It's a cute way to pass down something that will age but still be used in years to come!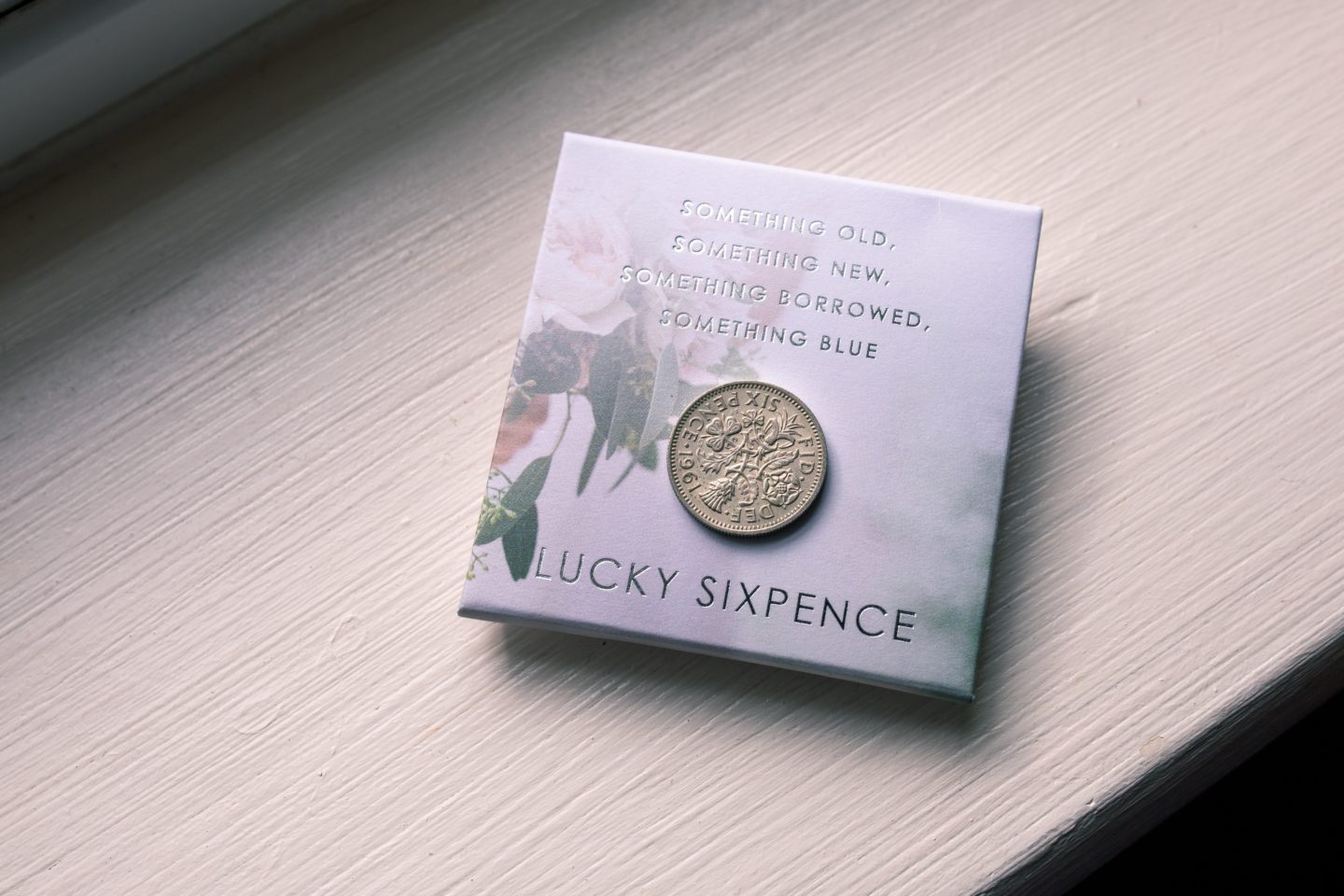 Veil
The veil is documented as the oldest part of the bridal ensemble, and throughout the years it's had its peaks and troughs in popularity for brides (and some grooms). The wearing of a veil is based on the superstition that a bride's face should be covered and hidden whilst she reaches the end of the alter, to protect her from evil spirits who may want to thwart her happiness. Whether you believe this or not, the veil is still seen as an important part of the bridal ensemble, especially after Queen Victoria became the first modern monarch to wear a veil that cascaded down her back, paired with a white dress, she created the image of 'the bride'.
You may choose to wear a veil based on superstitions or you might just love the thought of wearing a veil to complete your bridal look… after all when else do you get to wear one! There are so many amazing veils out there today, from coloured to embroidered and personalised, we say whether you're superstitious or not, if you want to wear a veil… DO IT!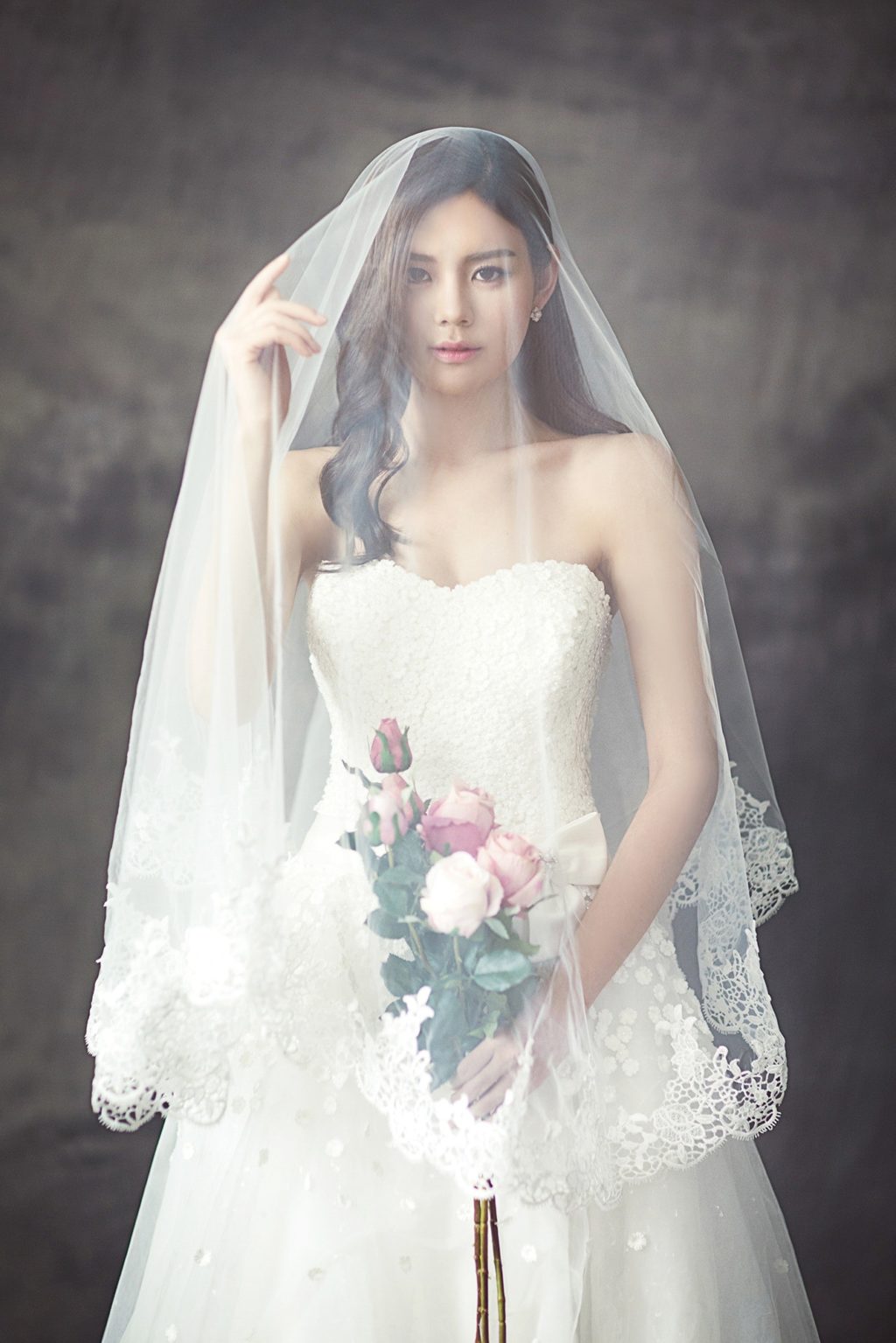 Horseshoe
If you're planning on trying to have children after the wedding day then history states that this superstition would be for you. Having or being given a horseshoe on your wedding day is a long-standing superstition. It was thought to represent a crescent moon and was therefore a good luck charm for your fertility and the future of your family. This one's definitely one of the least popular ones that haven't carried forward in force, but, they still make a good photo opportunity and are traditionally symbolic of weddings.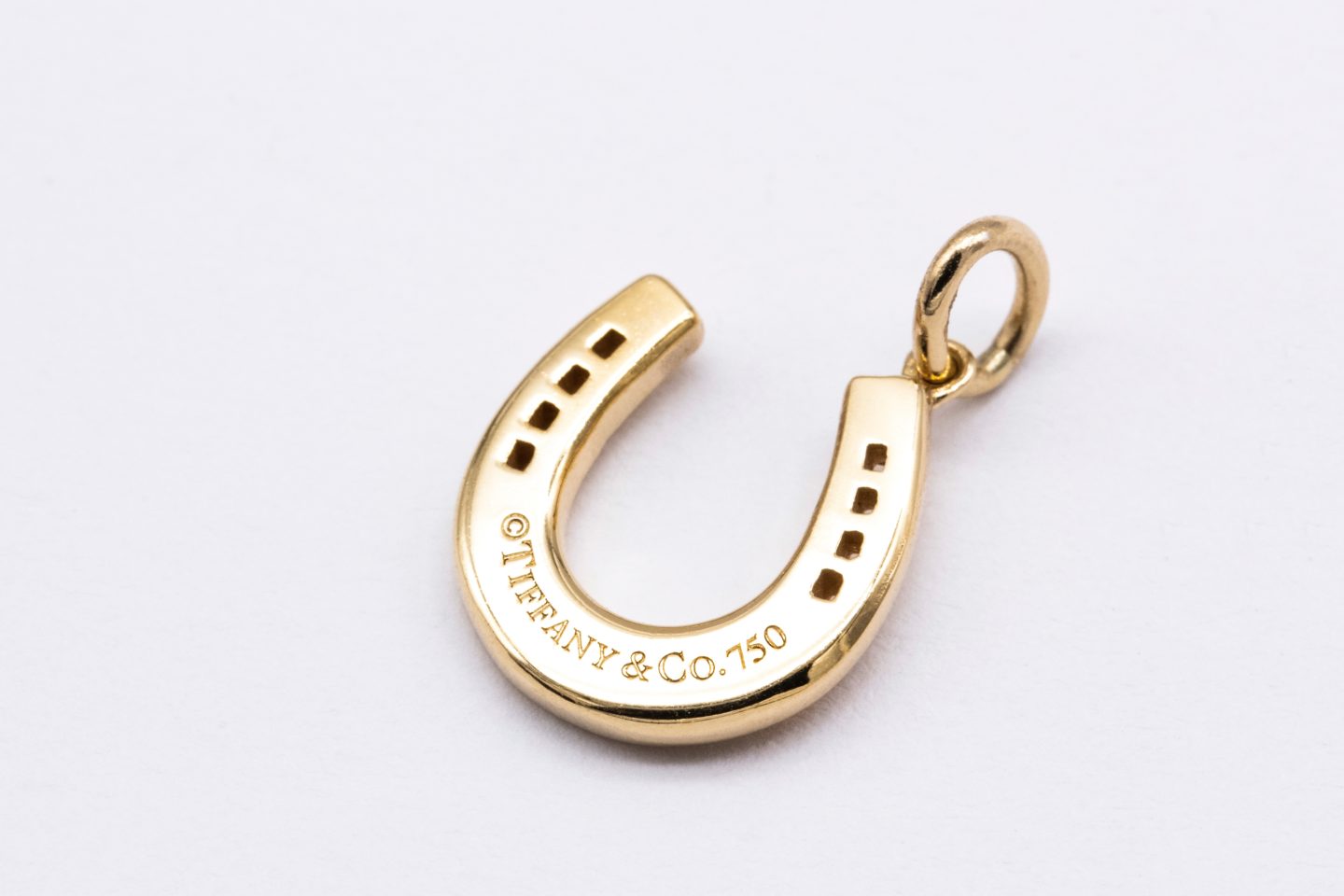 Bouquet Toss
Old superstition predicts that it is good luck to touch the bride on her wedding day and the bouquet toss is part of this tradition that has evolved over time. Originally the female guests used to try and rip pieces off the bride's dress and flowers (shock horror) in order to attain some of her good luck, to distract the guests from doing this she would toss her wedding bouquet and run away! Superstitions also surrounded the smell of the bouquets which would often include herbs and garlic, in order to ward off evil spirits.
The bouquet toss has since evolved over time, where now the single ladies are the ones who try to catch and this signifies they will be the next one to be married thus the bride passes her good luck on. It's a great photo opportunity if you're looking to add this to the album, however, if you're a bride that's not a fan of attention this might be one you want to miss out on. Alternatively, ask everyone to join in and not just the single ladies!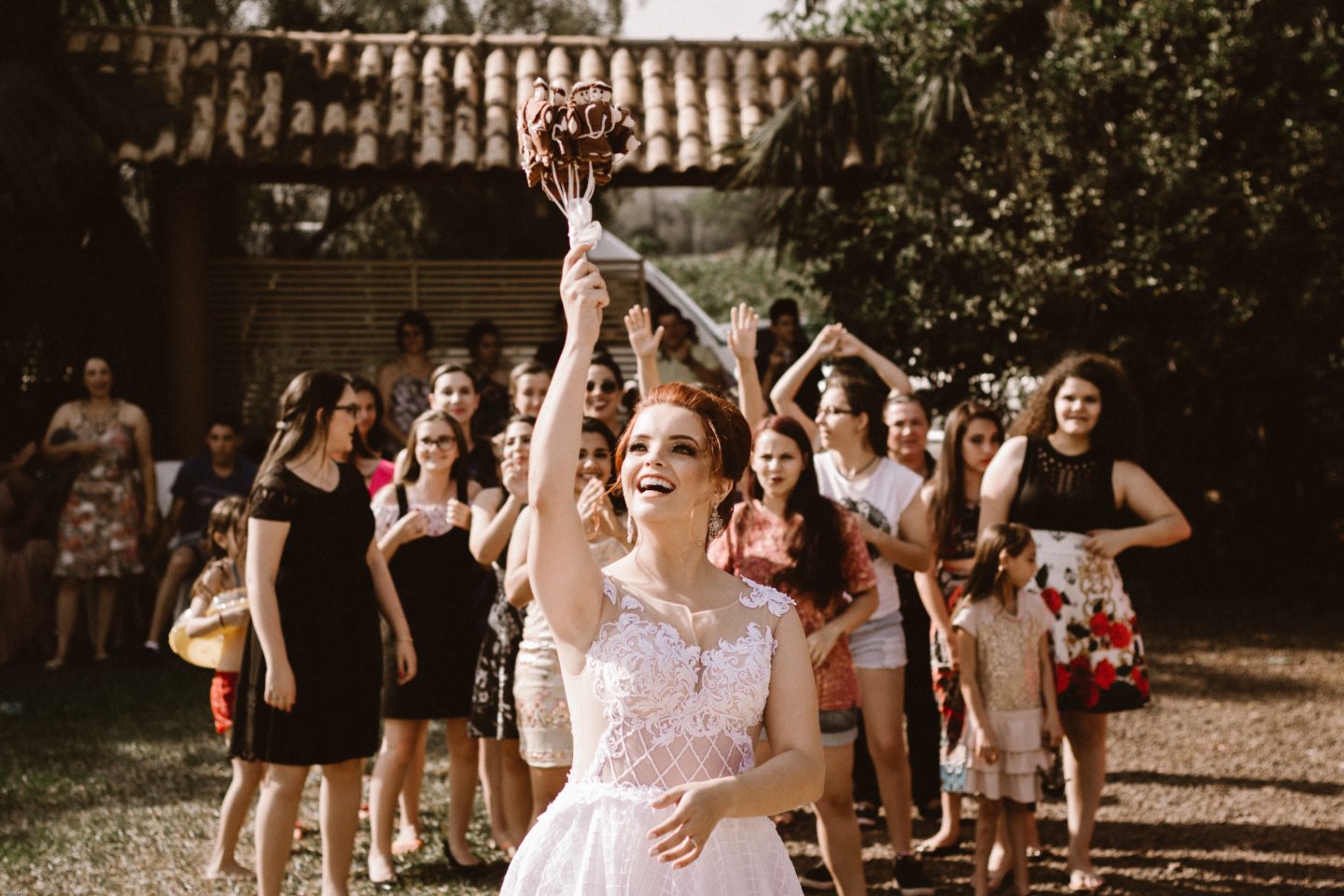 The Night Before the Wedding
Why should you spend the night before your wedding away from your partner? Some people will agree with it, some won't, but traditionally this superstitious behaviour holds a non-romantic reason behind it! Weddings were supposed to mark a break between old and new, so it was thought that you should spend the night away from your partner to mark this. It was bad luck for you to see your partner before the wedding. In some cultures, especially in arranged marriages, it was and still is used as a preventative measure to stop the other from changing their mind on the marriage.
Times have changed, however, and most of us now live with our partners way before we get married. We say if you want to spend the night before your wedding day with your partner you should. Some couples are nervous and ground each other, and some just don't want to be separated the night before their wedding. Others think it still marks a tradition and it does give you a chance to spend time with your other loved ones before the big day.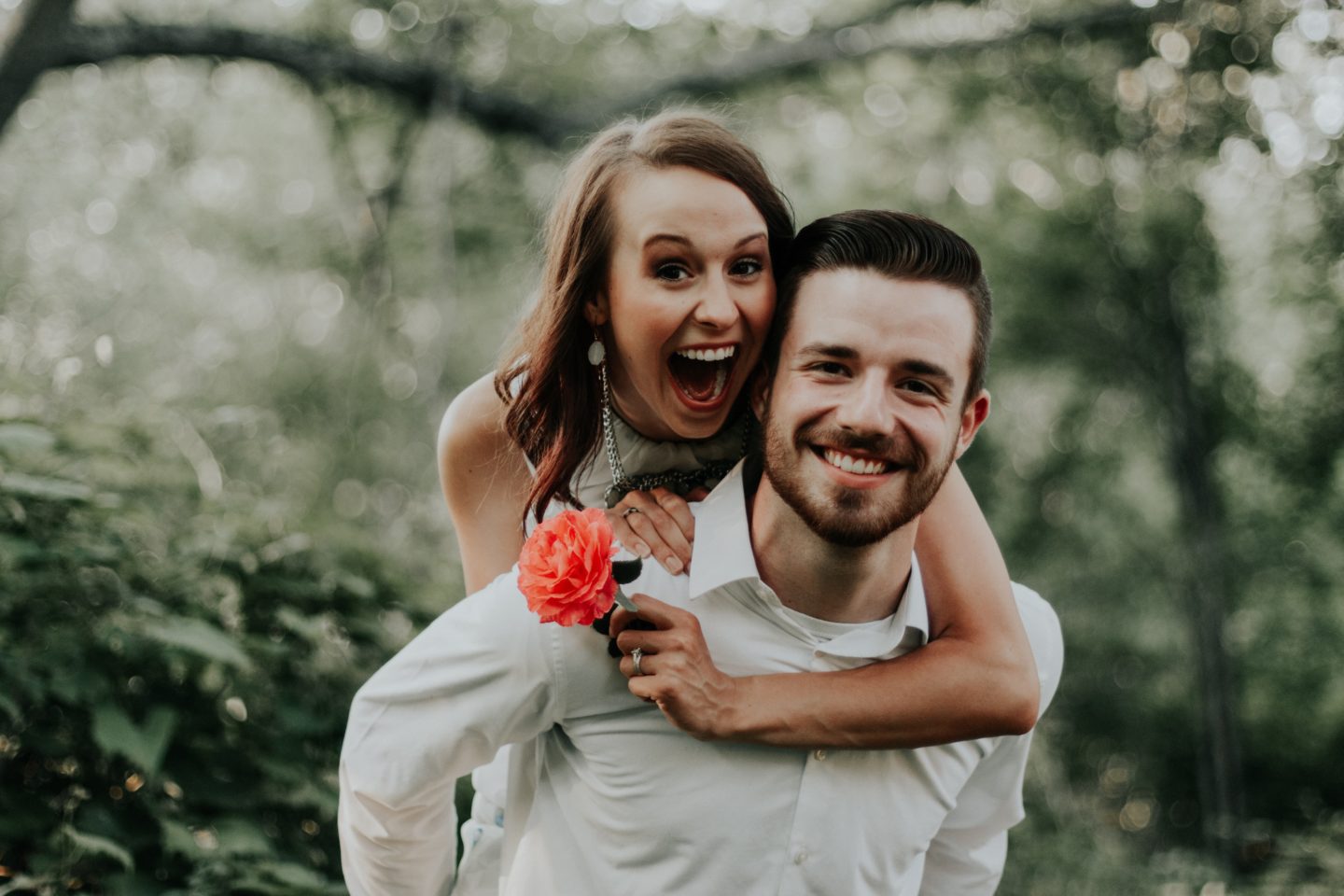 Whether you're superstitious or not, wedding day traditions should be based on whether you want to do them. Whether they suit your wedding and suit the two of you as a couple. At the end of the day, your wedding day is about the two of you and it should always be your day, your way, no matter what everyone else thinks and no matter what historic superstitions say!
IF YOU FOUND THESE WEDDING DAY TRADITIONS USEFUL PIN THEM TO YOUR WEDDING PINTEREST BOARD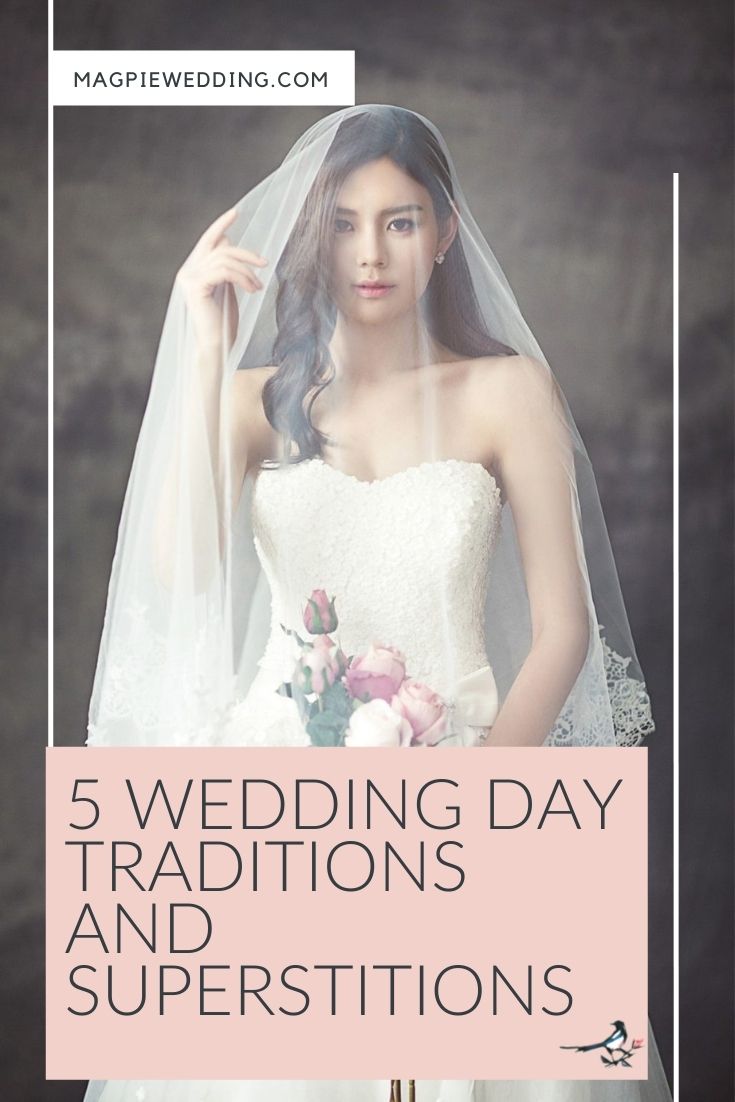 If you found these wedding day traditions useful you may also like;
Pre-Wedding Foot Prep To Get Your Feet Ready For Your Wedding Shoes
Coping Techniques for Anxious and Nervous Grooms & Men On Their Wedding Day
First Dance Advice: 5 Ways To Add Confidence To Your First Dance