We LOVE lipstick so we are excited to share some of our favourite vegan lipsticks (with a discount code for one!) and some top tips from expert make up artists so that your lips look fabulous on your wedding day.
Delilah Cosmetics
We love Delilah Cosmetics (I wear it every day!) as it's vegan, sustainable and really great quality. Their Colour Intense lipsticks are luxurious vegan lipsticks and formulated to provide a soft, creamy feel with a silky matte effect. It is enriched with spherical polymers that provide a velvety feeling for easy glide-on application and vitamin E as a powerful antioxidant. Colour Intense melts onto your lips and lasts for hours.
I am also a personal fan of their liquid matte lipstick and love the natural pink in Beau. Enriched with natural mineral clays for a supple matte finish, this innovative formula helps to lock in moisture leaving the lips smooth and saturated.
Get 20% off all cosmetics with code UniqueBride20 exclusive for Magpie Wedding readers.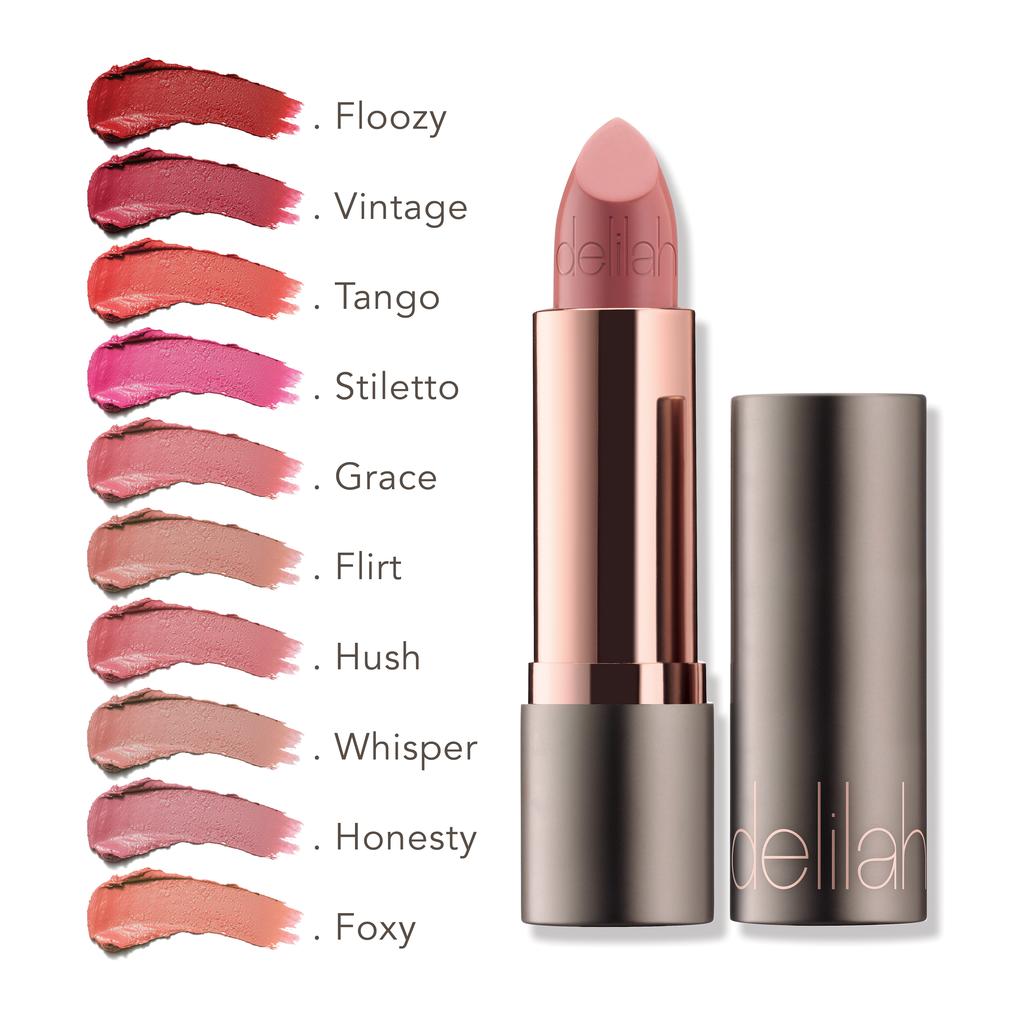 Lipstick Advice: "Prepping your lips is important, no lipstick is going to look good on top of dry, flaky lips. You can start off with a lip scrub; personally, I prefer to make my own using a lovely rich creamy lip balm such as Dr. Lipp and a touch of brown sugar. Slather in the balm and massage in, add a dab of sugar and rub in circular motions. Keep it gentle when you get to the edge of the lip line and gently wipe away with a wet flannel. Finish with another thin layer of lip balm. This can be a weekly treatment, but it's a good idea to get in the habit of giving your lips a quick, firm rub over with a flannel in the morning and apply your lip balm with your morning skincare." Makeup by Katy
Dr PAWPAW
Another favourite is the multi-purpose tinted balms from Dr PAWPAW. Enriched with the same award-winning formula as their Original Balm, the tinted balms are the perfect solution to a lip care product that will hydrate & soften whilst adding a pop of colour. For use on the face, lips, cheeks and eyelids, this diverse range of tinted balms have been specially formulated to suit all skin types and tones, making all shades part of a truly inclusive range. Fragrance-free, these vegan tinted balms are available in the following tinted shades: Peach Pink, Hot Pink, Ultimate Red, Rich Mocha and Outrageous Orange.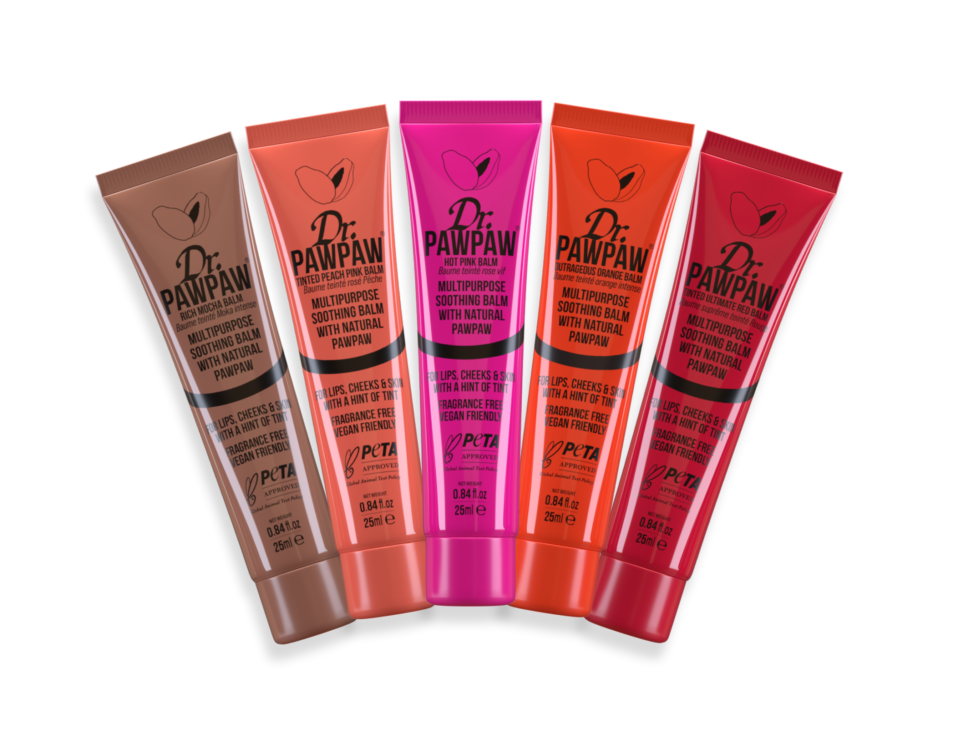 Lipstick Advice: "When it comes to picking the lipstick, now more than ever you have SO MUCH CHOICE. If you want very subtle, low impact lips you can go for a tinted lip balm or a really sheer lipstick. One of my favourites is Beauty Pie, Master Sweet. It's slightly deeper than lip tone and creamy and sheer. Blot off excess lip balm first and apply one sheer layer, blot again then apply a second layer. This is KEY to getting more time out of one application but here's the honest truth: the creamier and more moisturising (and therefore comfortable) your lipstick, the quicker it wears off. The drier and more matte the lipstick, the longer it will last. Layering two thin coats is the same concept as painting your nails or even your walls! Two sheer layers are better than one thick one." Makeup by Katy
Live In The Light / Pure Anada
Live In The Light is a natural and organic lifestyle store focusing on products that will make you feel good as well as looking after the planet. We love their vegan lipsticks by Pure Anada; there is no silicone, dyes or artificial flavours, just fabulous moisture and colour from nature!
This moisture-intensive natural lipstick features certified organic rosehip seed oil, rich butters, plant oils, and waxes to provide a smooth, creamy consistency. Rosehip Seed Oil is known to repair dry, damaged skin and promote cell regeneration- a perfect treatment to hydrate and smooth your lips!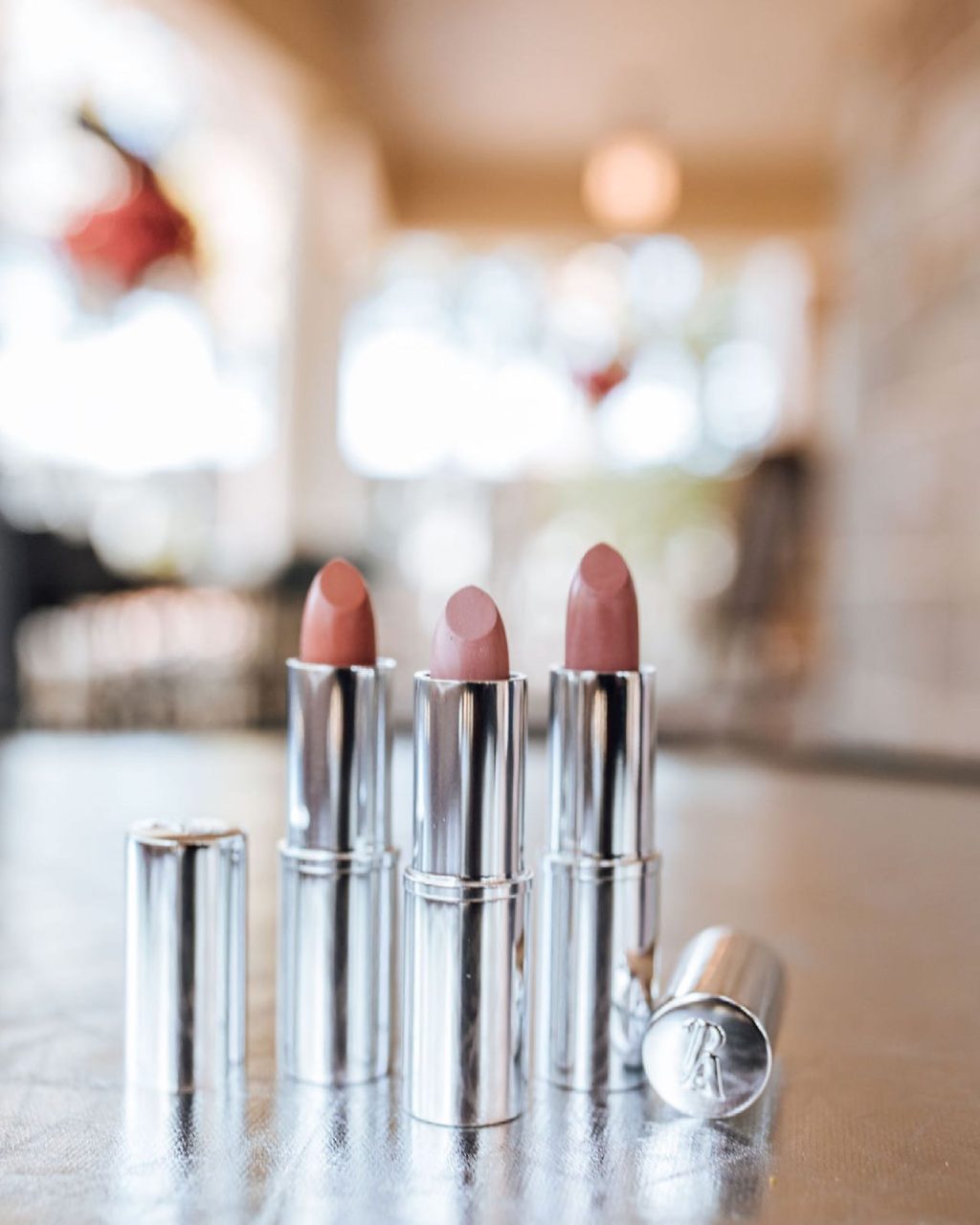 Lipstick Advice: "If you want your lips to pop, try out a lip plumping treatment. Keep your lip product in place by using a pencil and if you want to correct your lip shape use the pencil just over the lip line. If you are unsure of what lipstick suits you best try a few lips sticks on and take a selfie. This will help you choose the perfect shade for you. Do not be afraid to mix a couple of colours together or layer lipstick and gloss." Jenny Buckland Makeup
Hydrating Lipstick by Emani
Hydrating lipstick by Emani is an innovative matte lipstick formula that keeps lips hydrated all day long with bold, long-lasting colour that works as hard as you do. It gives you a rich colour whilst maintaining an intense hydration. It's infused with a high concentration of natural apricot and sunflower oils. This, combined with its high impact pigment gives lips a smooth, plump finish, and it's available in 8 different shades.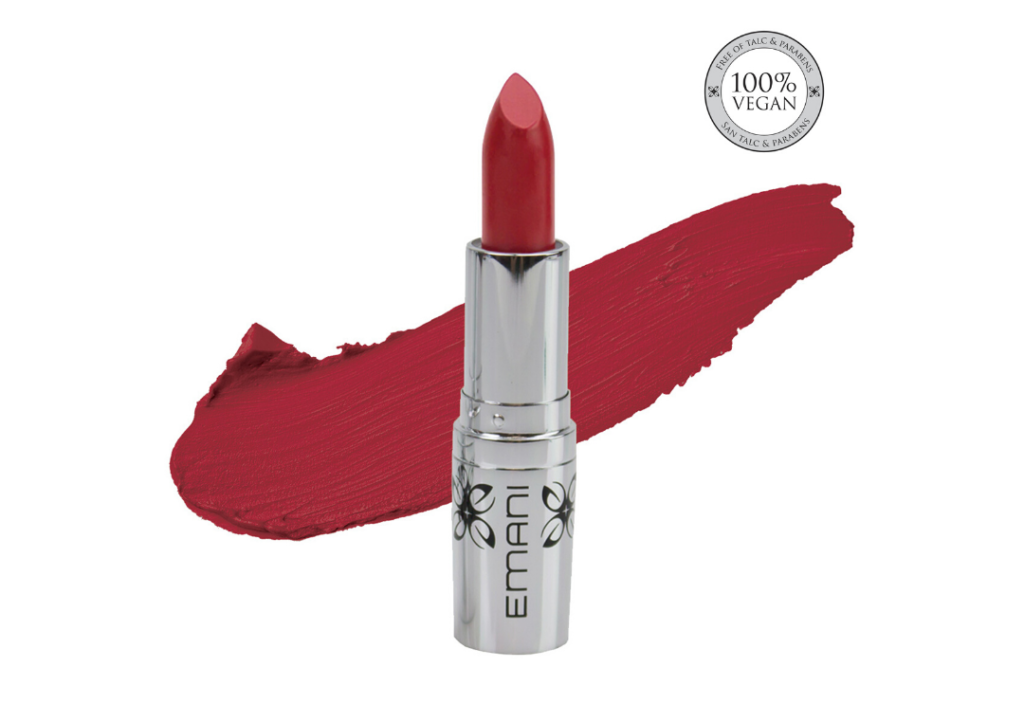 Lipstick Advice: "If you're choosing a bolder, deeper colour make sure to line the outer edges of your lips in a similar shade to the chosen lipstick, then fill in the entire lip. This will ensure you get longer-lasting colour all over. Go in with the lipstick bullet to swipe the colour on, then blot and repeat, to make sure the colour gets into every crease of your lips. Using a translucent powder, such as Laura Mercier Translucent Setting Powder, gently add a very light dusting over your lips. It will make sure your lipstick will stay put! Kerry Curl
IF YOU LOVED THESE VEGAN LIPSTICKS PIN THEM TO YOUR PINTEREST BOARDS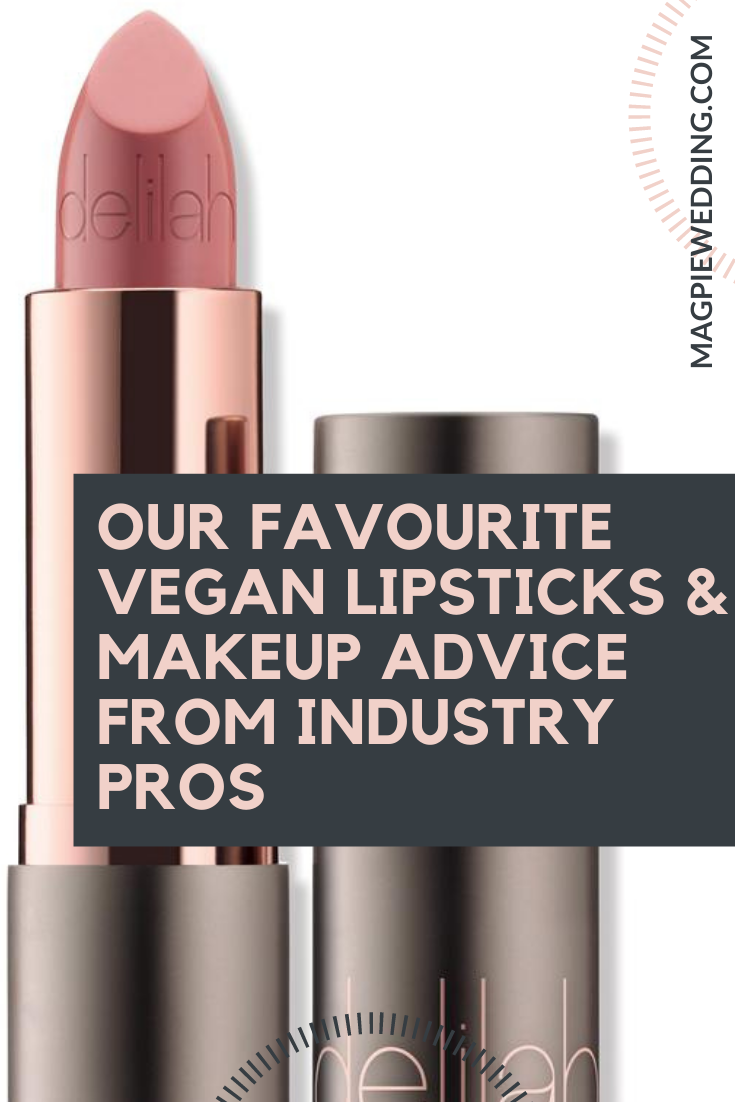 If you loved these vegan lipsticks you may also like;
How to apply a perfect red lipstick for your Valentine's Day wedding
The Beauty Edit: Lipstick Tips And Tricks For Your Wedding Day
Our Favourite Wedding Vegan Makeup And Beauty Products