The wedding industry is an enormous one with several employment opportunities. You can design the ideal path for your career if you're seeking work in the wedding business. You can leverage your skills, ability, and experience to figure out a position in this business that best suits you. For instance, depending on your expertise or choice, you can work as a photographer, a planner or even as a wedding dress model. But have you ever wondered that some jobs in this field may be really cool and filled with fun?
We have worked with experts from job aggregator Jooble to discuss the top 10 fun jobs in the wedding industry. Let's get started.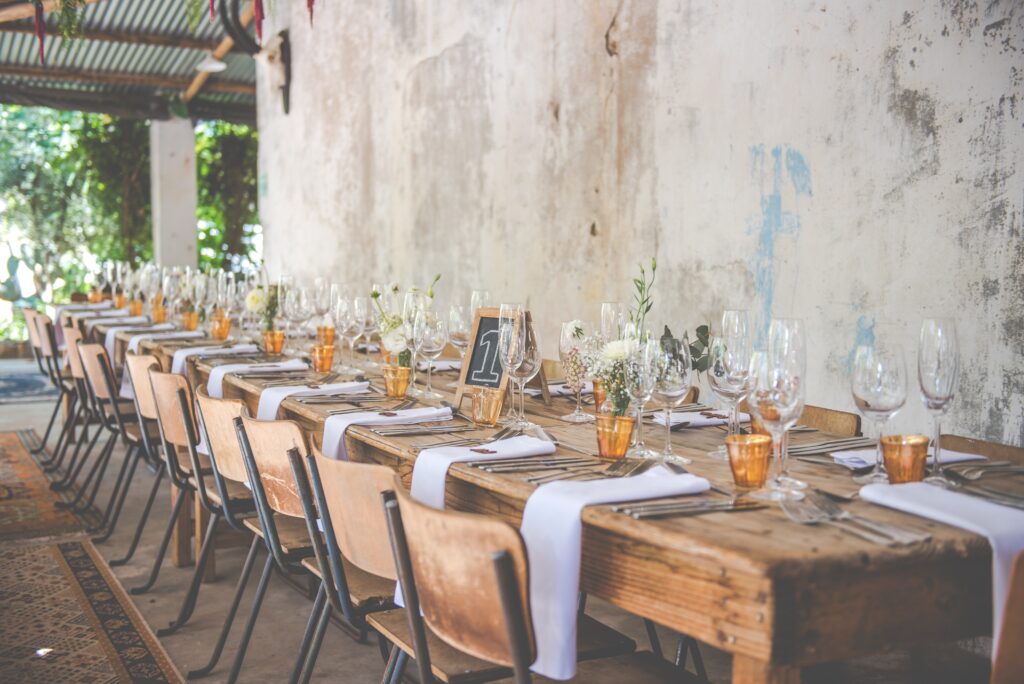 Professional Guest
Did you know you can hire professional guests therefore you could become one yourself!
A professional wedding guest who can pass for a friend, a family member, or even a superior is often used by persons who don't have many relatives who can attend their wedding. A standard guest through Office Agents can be hired for as little as $200, but if you want them to dance or give a speech, it will cost more. Sounds like a great way to spend the afternoon, and get paid!
Wedding Planner
A wedding planner's responsibility is to ensure that every guest and the couple is pleased with how beautifully the wedding is arranged. They manage the entire event from start to finish, working within the couple's budget to find the ideal location, obtain the perfect gown, and decorate the event to the highest standards. They also ensure that the venue is restored to its initial condition after an event. To be a planner, you need to be super organised, great with a spreadsheet and a brilliant negotiator.
Wedding Day Coordinator
As a wedding day coordinator, you oversee and plan many elements of a couple's wedding ceremony, reception, and other events. You approach different suppliers to get the kind of catering, music, flowers, photography, and other services your clients desire for their wedding. Your primary obligations and tasks will be to plan the setup for all wedding day activities. The couple, the couple's family, and the wedding planner can all work together to coordinate the details. You ensure that every venue is prepared for events and that everything proceeds according to schedule. You can help with the setup and cleanup following the wedding.
Wedding Photographer
Everyone's wedding is an exciting time in their life, and nobody wants their wedding to be without memories. They hire a photographer to take pictures to capture their wedding and often funny moments forever. Of course, to be a wedding photographer you need to be highly skilled in photography but also a great people person as you will be working with the couple all day. The hours are long for this one!
Cake Decorator
Without cake, what would a wedding be? Cake cutting is essential for weddings, and cakes should be beautifully designed. According to research, cake designers are in high demand and receive good pay for their work. Cake decorators are responsible for creating, planning, and packing cakes for wedding-related events. They make beautiful designs, add dates, put labels, and guarantee consumer satisfaction with their products. To be successful you need to have a great eye for detail, be creative but also understand health and hygiene regulations.
Fashion Designer
Fashion designers create clothing and accessories. Their primary responsibilities include market research to determine the hottest styles, methods, and fabrics. They employ their talents and ingenuity to develop the most flattering attire for people and couples planning to attend events like weddings. Fashion designers also work with team members to select seasonal themes that may complement event sites. Wedding dress designers create their own designs and make them bespoke for the bride. Some will do alterations too. Of course, to be a designer you need to have studied fashion; to understand pattern cutting, design and sewing.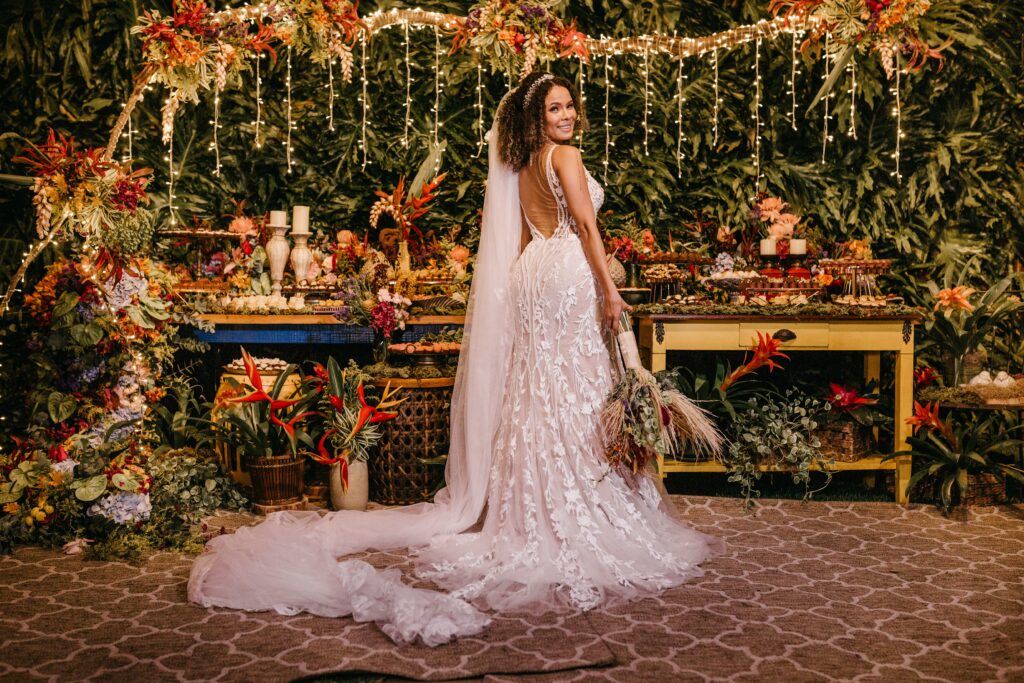 Venue Manager
To schedule events at a particular venue, venue managers collaborate with clients and event planners. Events in the ballroom, theatre, hotel room, or conference room might be planned by them. They ensure that everyone involved in the wedding preparation uses the venue correctly and that it is cleaned up after an event. Managers of venues communicate with the sales lead and sustain relationships with repeat customers. To be a great venue manager you need to be super organised and have great customer service skills.
Event Coordinator
Event coordinators support and coordinate event planners or event managers when organising and arranging a special event. They visit with customers to assess their requirements, train staff, find venues, and select vendors. Event planners may also be in charge of billing and invoicing. To ensure the success of special occasions and meet the needs of their clients, they collaborate with other business owners in this industry.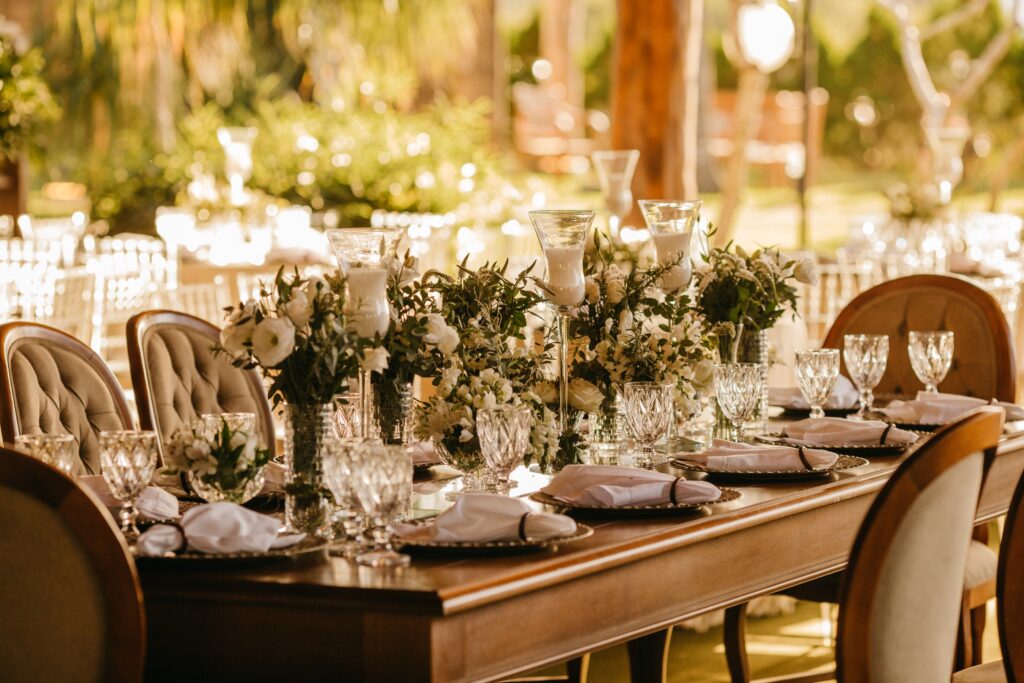 Social Media Manager
People increasingly use social media for advertising their weddings and other events, a common practice among famous people and other significant figures. The knowledge of a social media manager is necessary for this to be accomplished in the best possible manner. A social media manager represents a business or brand on many social media platforms. They might also engage with customers, create advertisements, and plan campaigns.
These professionals assemble analytical data and develop marketing strategies for the products and services of brands. Social media managers can successfully publicise unique events like weddings and make them memorable. Want help with your wedding social media? Email us at kate@magpiewedding.com to find out more!
Hospitality Manager
Restaurants, lodgings, and other destinations that are popular with tourists and for special occasions such as weddings are managed by hospitality managers. They coordinate with those who wish to hold a wedding, hire members, and put policies and programmes in place to keep visitors satisfied. In addition, hospitality managers adhere to a budget and go over extra event alternatives and contracts with visitors.
There are several options in the enormous wedding industry, and so many more than mentioned here. If you like organising events, you might want to look into the job opportunities in the wedding industry. This will allow you to make a living doing what you enjoy.
IF YOU FOUND THIS USEFUL WHY NOT PIN IT?