Dreamy blush elopement with fairytale vibes on this styled shoot at The Boathouse at Newmillerdam Yorkshire. Lam of Lam Peretti Photography created and coordinated the shoot and wanted to transport couples planning their weddings to a 'fairy-tale storybook setting' and the beautiful, picturesque backdrop and dreamy blush details does just that. Here we catch up with Lam and the team involved…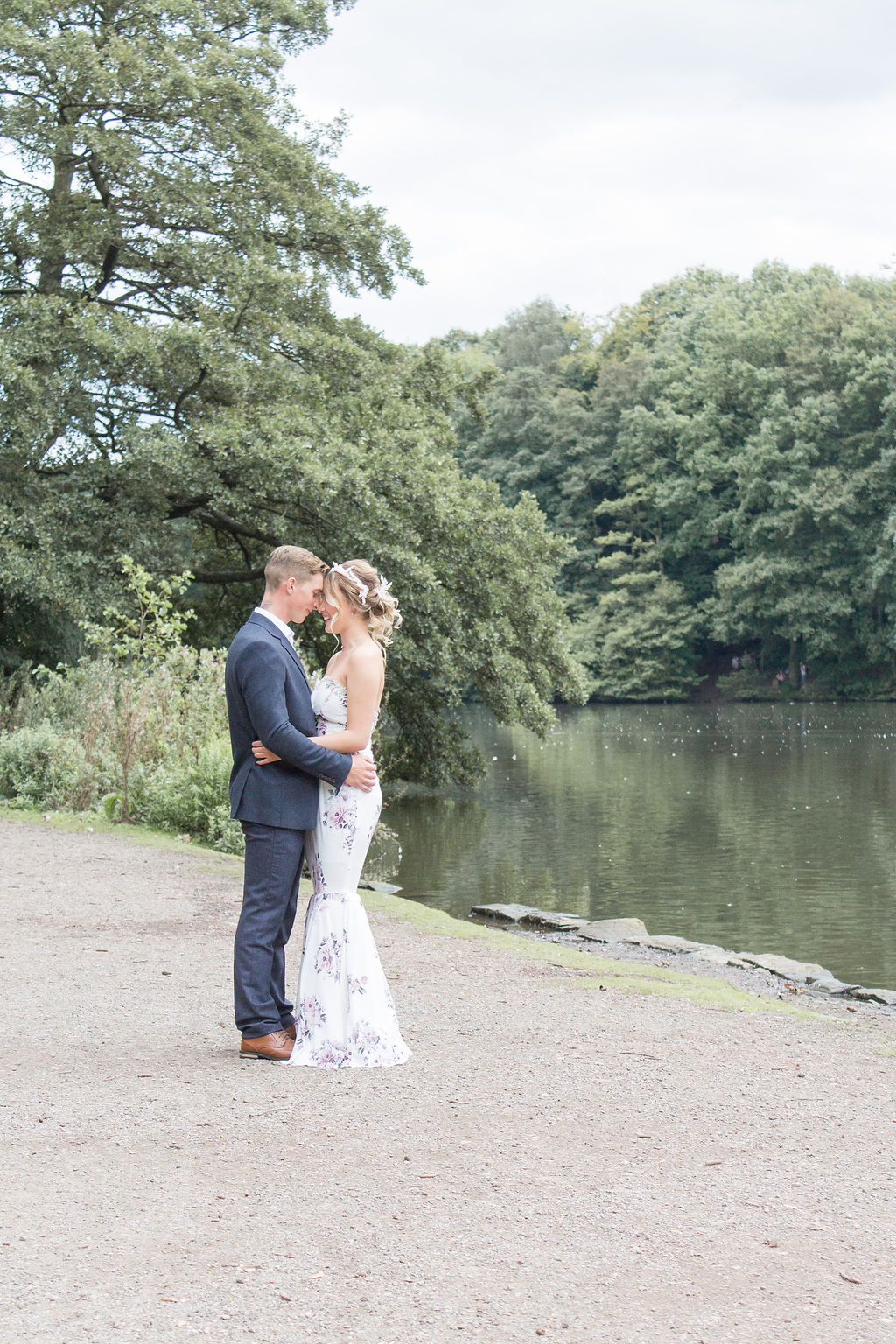 "The inspiration behind the shoot was a fairy-tale romantic feel with the help of pastel pink, blush, white and gold colour pallet, tied together with the themes of peonies and roses throughout the details and a hidden gem location in Wakefield, West Yorkshire. The colour pallet for the shoot reflects the fairy-tale storybook setting that we are trying to transport the couple to. The pastel pink, blush, white and gold colour pallet of this shoot might not be a new concept and inspiration, but what makes this shoot different is in the way that it was executed. I wanted something that looks romantic, pink, and beautiful while still remaining somewhat eco-friendly. Hints of peonies and roses throughout the decoration on the cake, stationary, dress, plates, lollies, napkins, and bouquet really tied all the details in the shoot together for a cohesive lovely feel.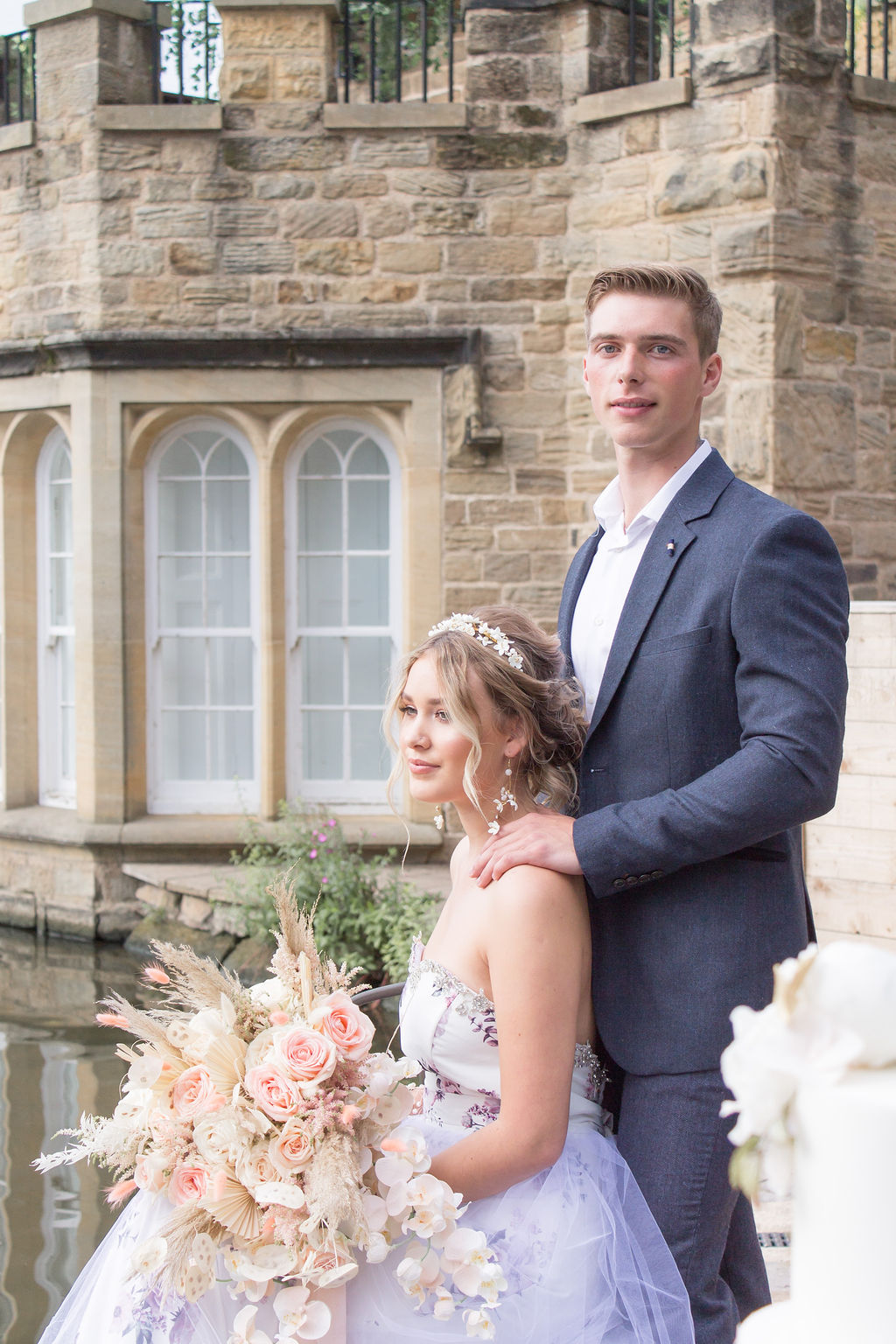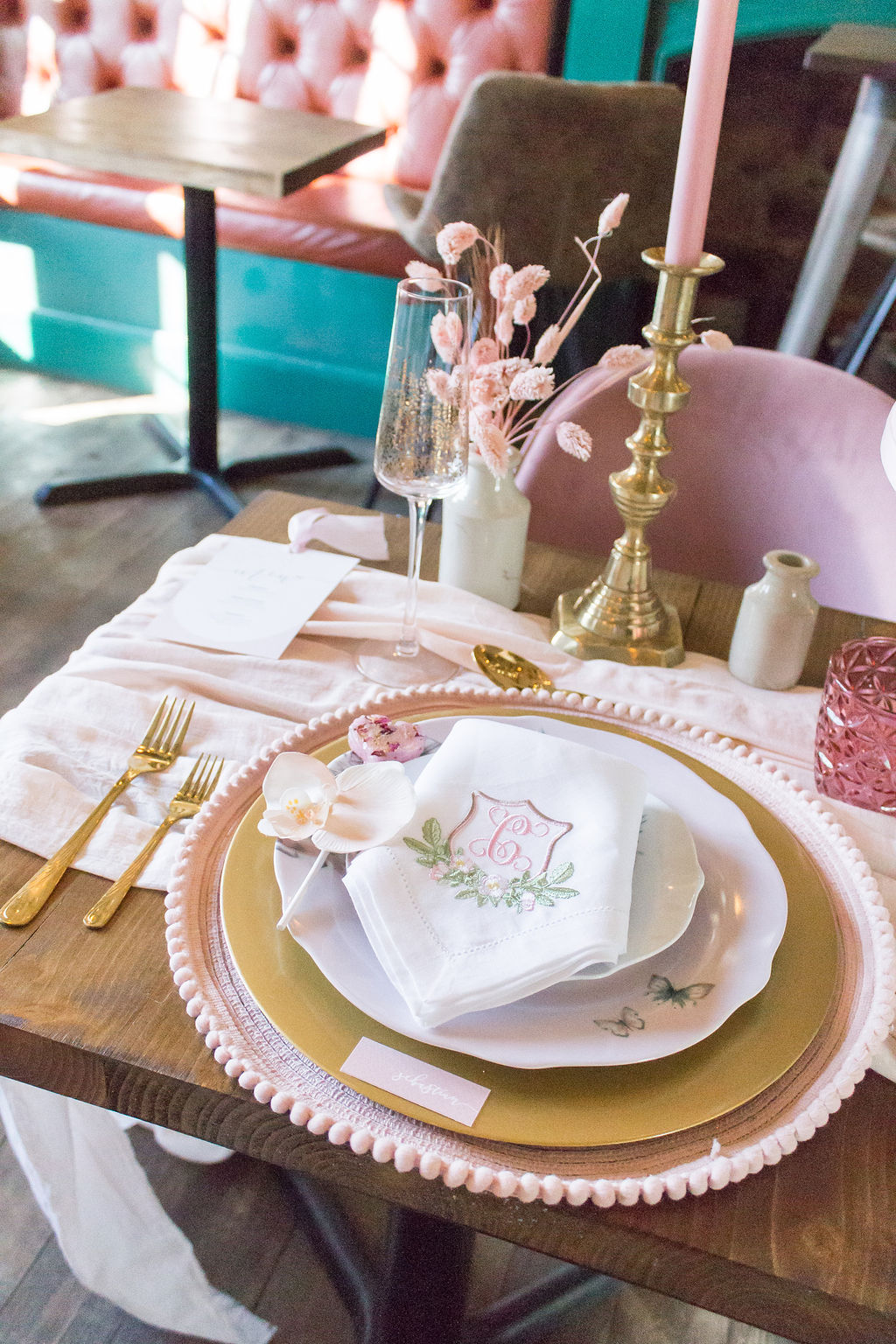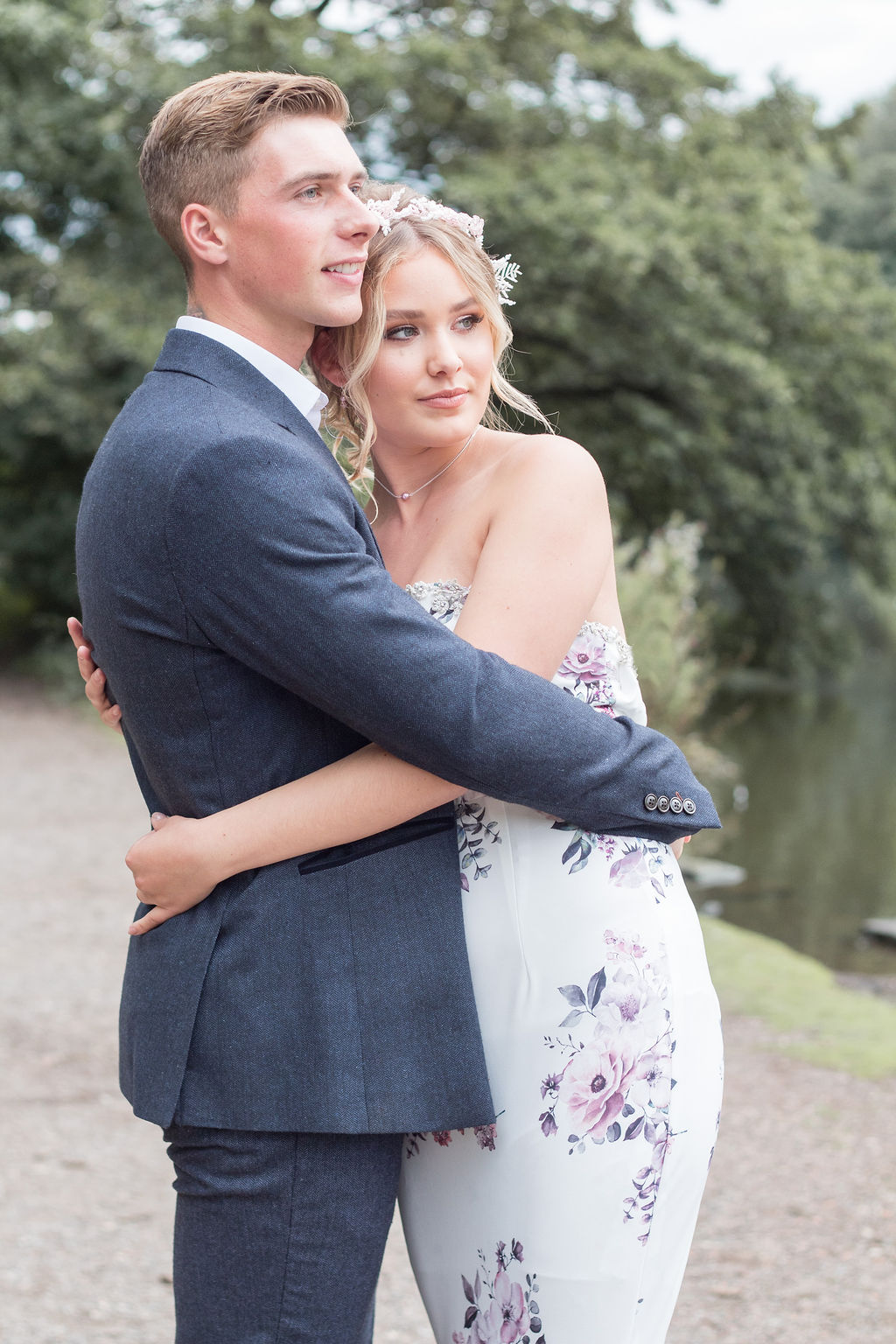 "Newmillerdam Boathouse Café is perfect for any intimate event, especially an elopement during these times of always on edge about keeping everything minimal and covid secure. This venue is a perfect place to come after a courthouse elopement to celebrate with an intimate picnic or lunch. The location is super romantic and could be a scene out of a swan lake ballet with its miniature castle-like structure partially in the lake of Newmillerdam Park. The boathouse at Newmillerdam is an absolute gem perched on the water looking over the Dam with its veranda looking over the beautiful lake. Newmillerdam Boathouse Café can be dressed and styled to any themes and its large open outdoor space could be used for a boho setup."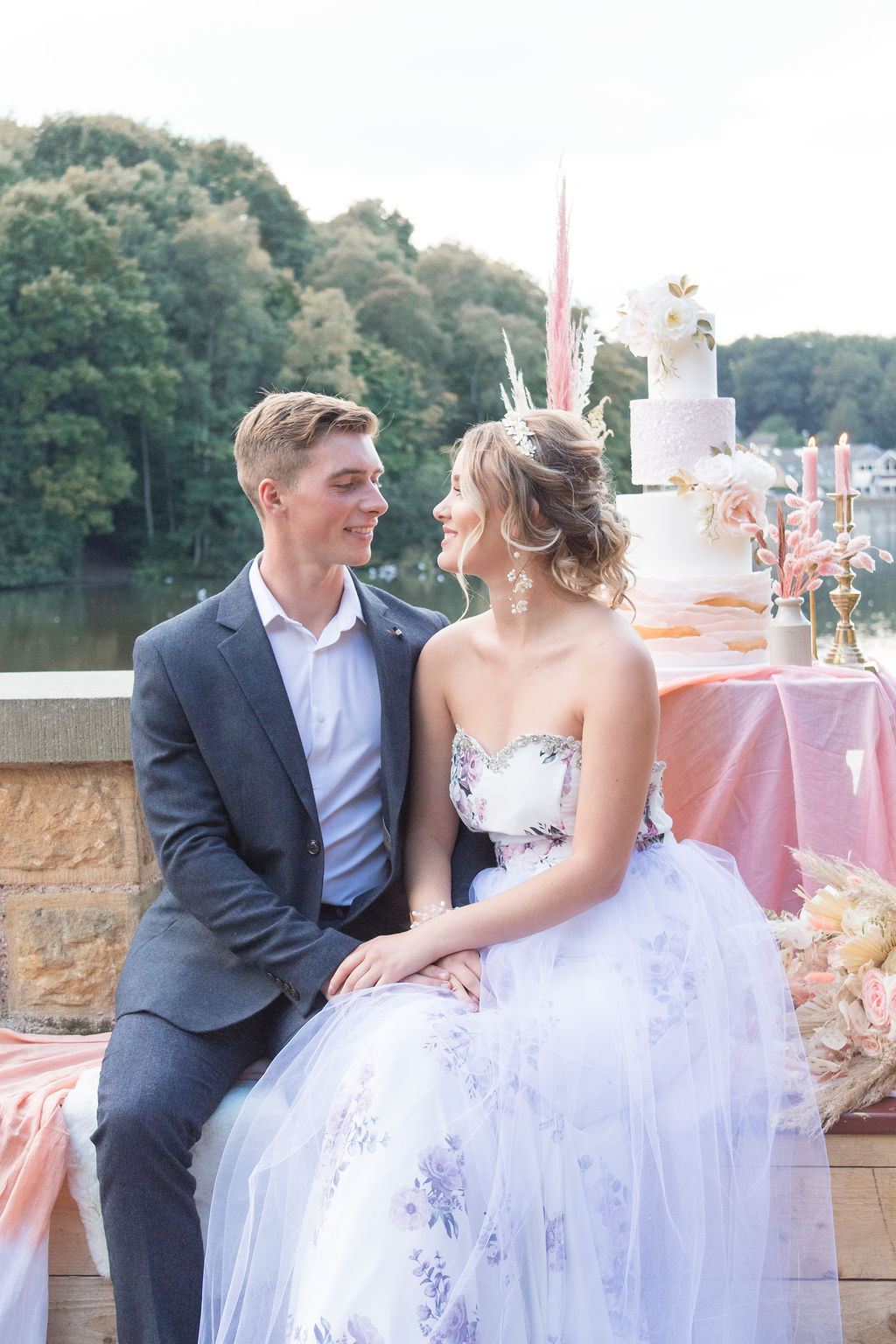 Styling & Flowers – Maedae
"I'm inspired by texture so I tend to create my bouquets and styling based on the colour and textures of dried and fresh flowers. I source my flowers from local suppliers as much as possible and dry out the flowers myself. I don't like waste and try and reuse items as much as possible. My background in sustainable fashion is something I think about when making bouquets and styling weddings, it's ingrained into me. In the shoot, I used my hand dyed muslin table runners and experimented with an ombre technique to mix the pink and peach colours. My tips for brides wanting to achieve a more elegant look would be to choose delicate flowers mixed with lush oversized roses and to stick to three or four hues rather than strong bright colours."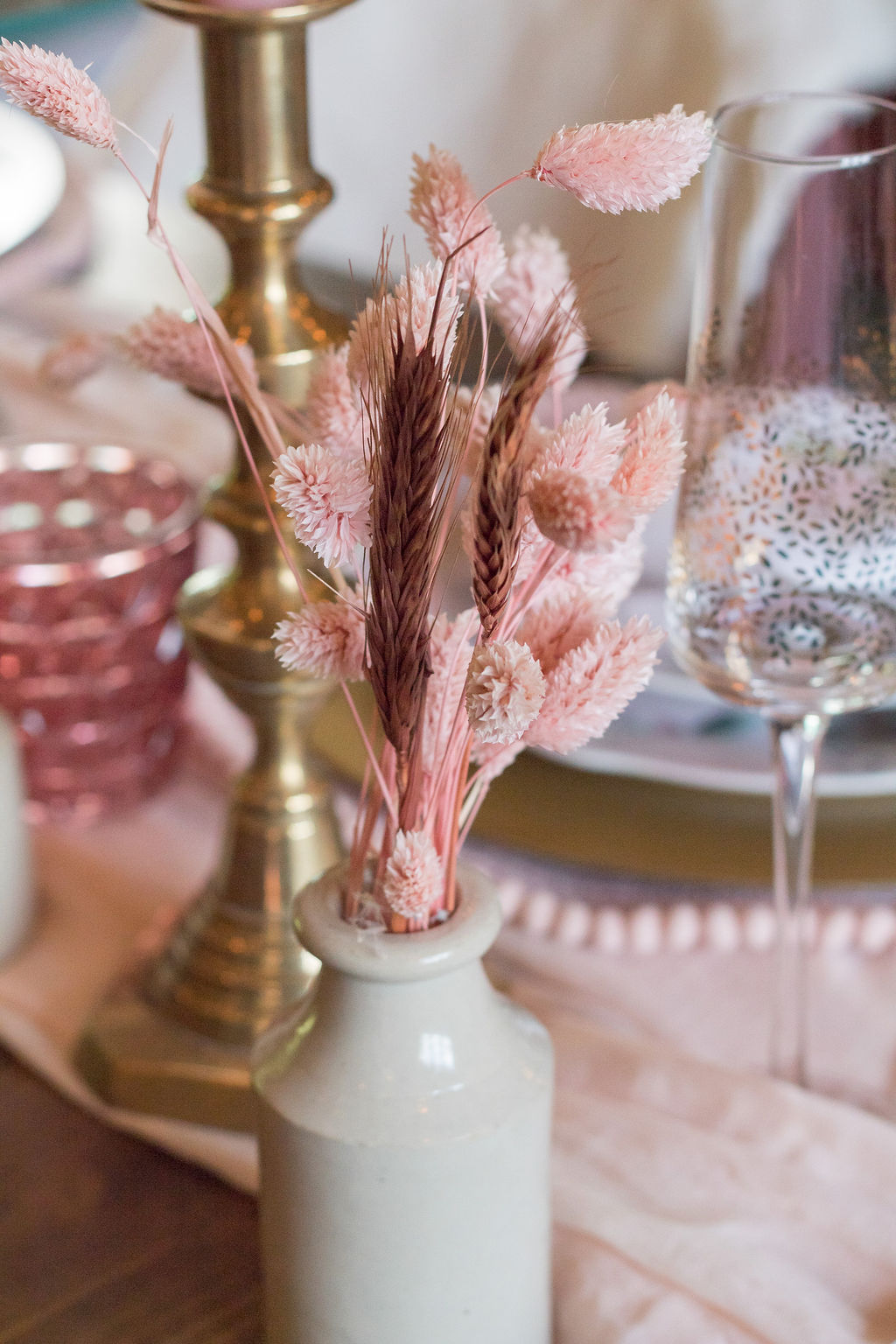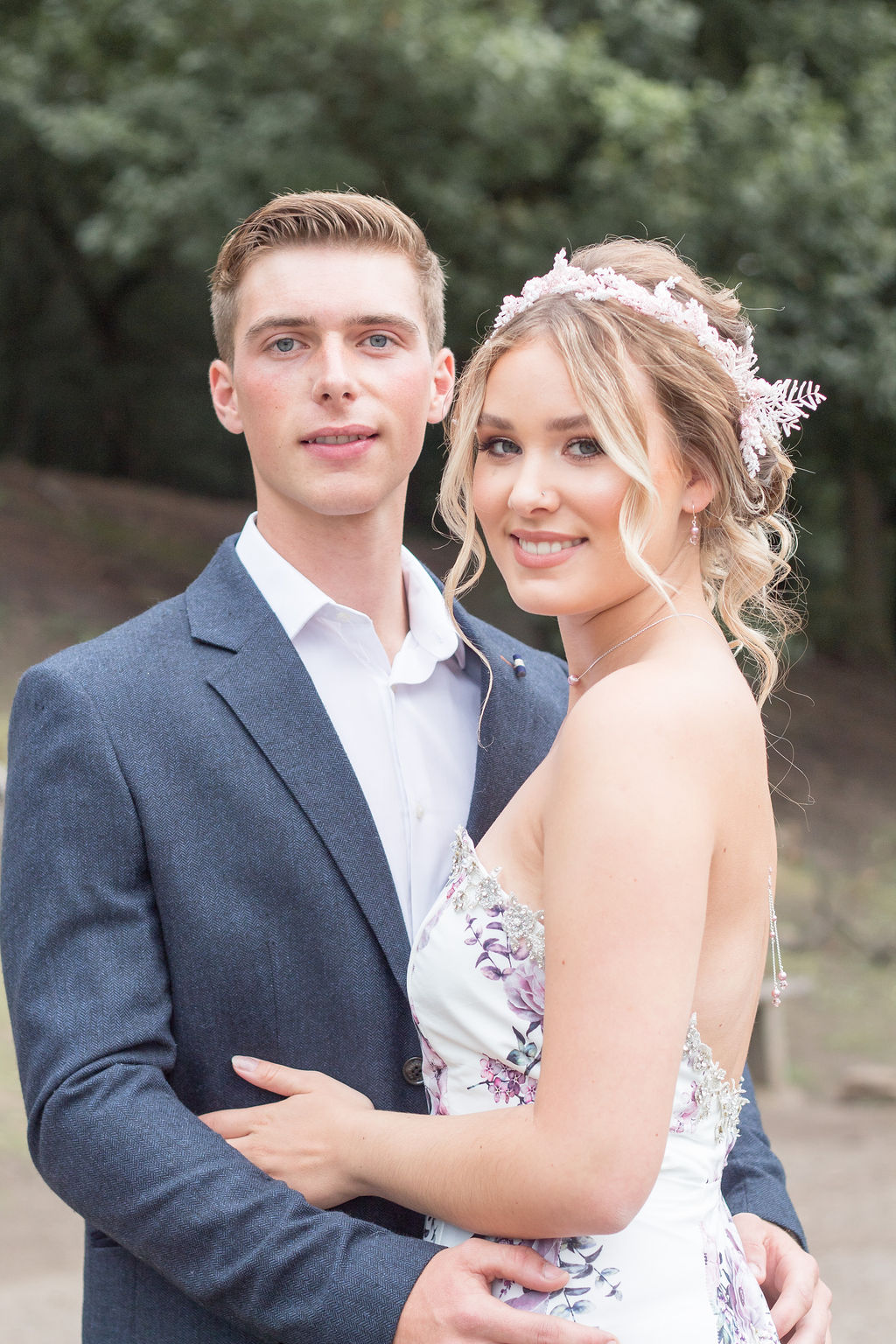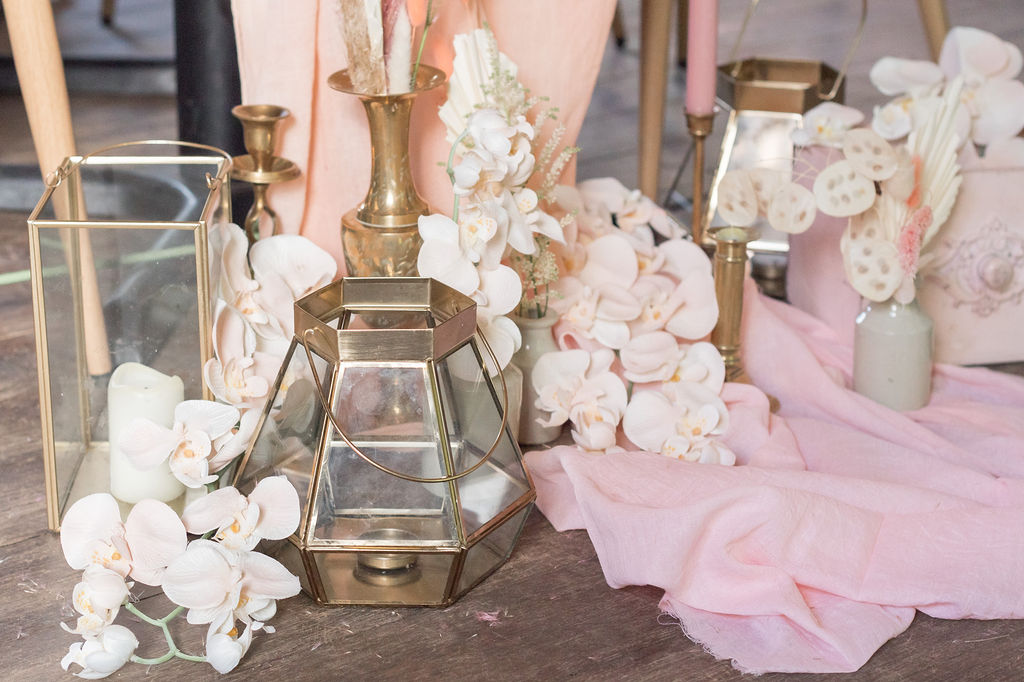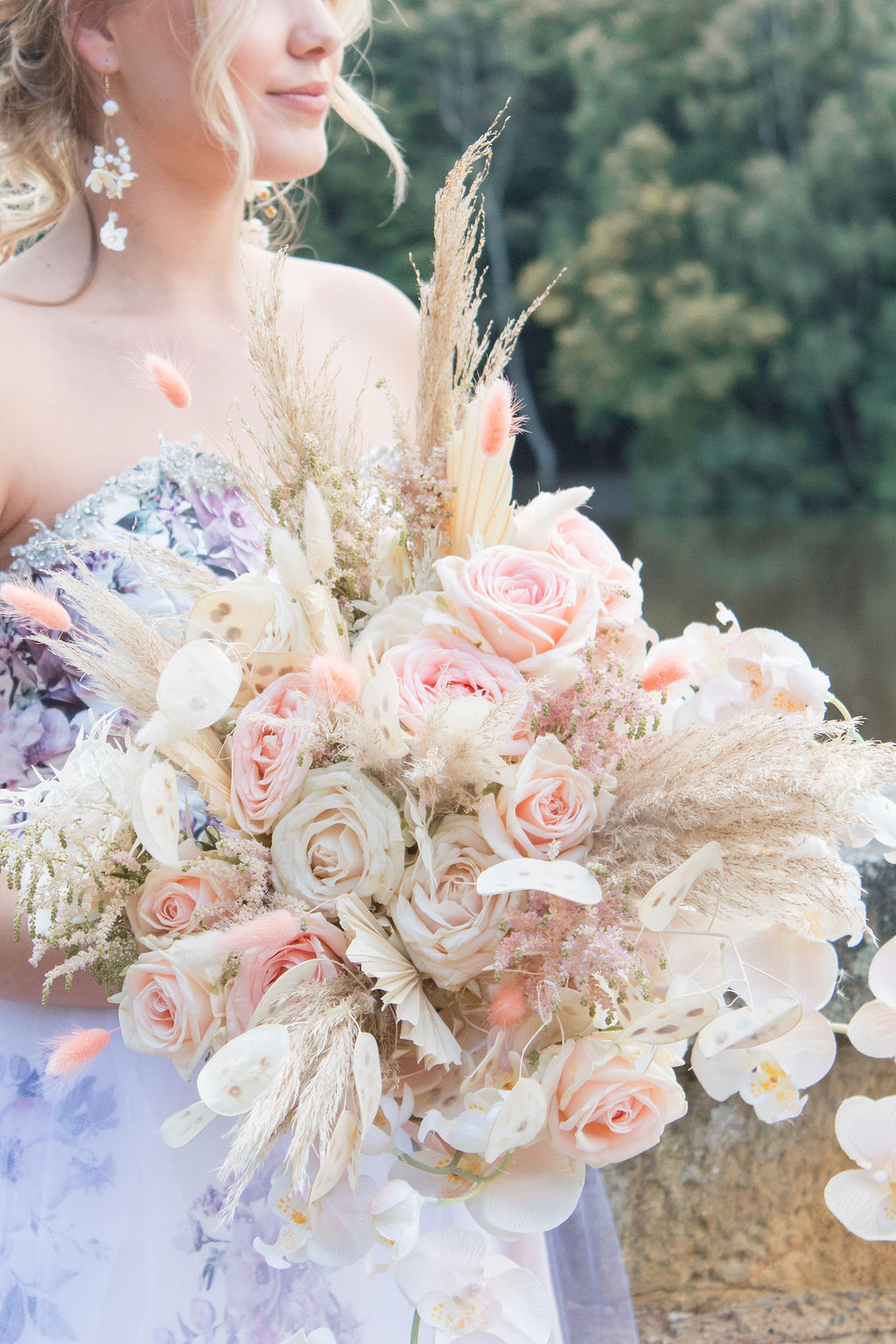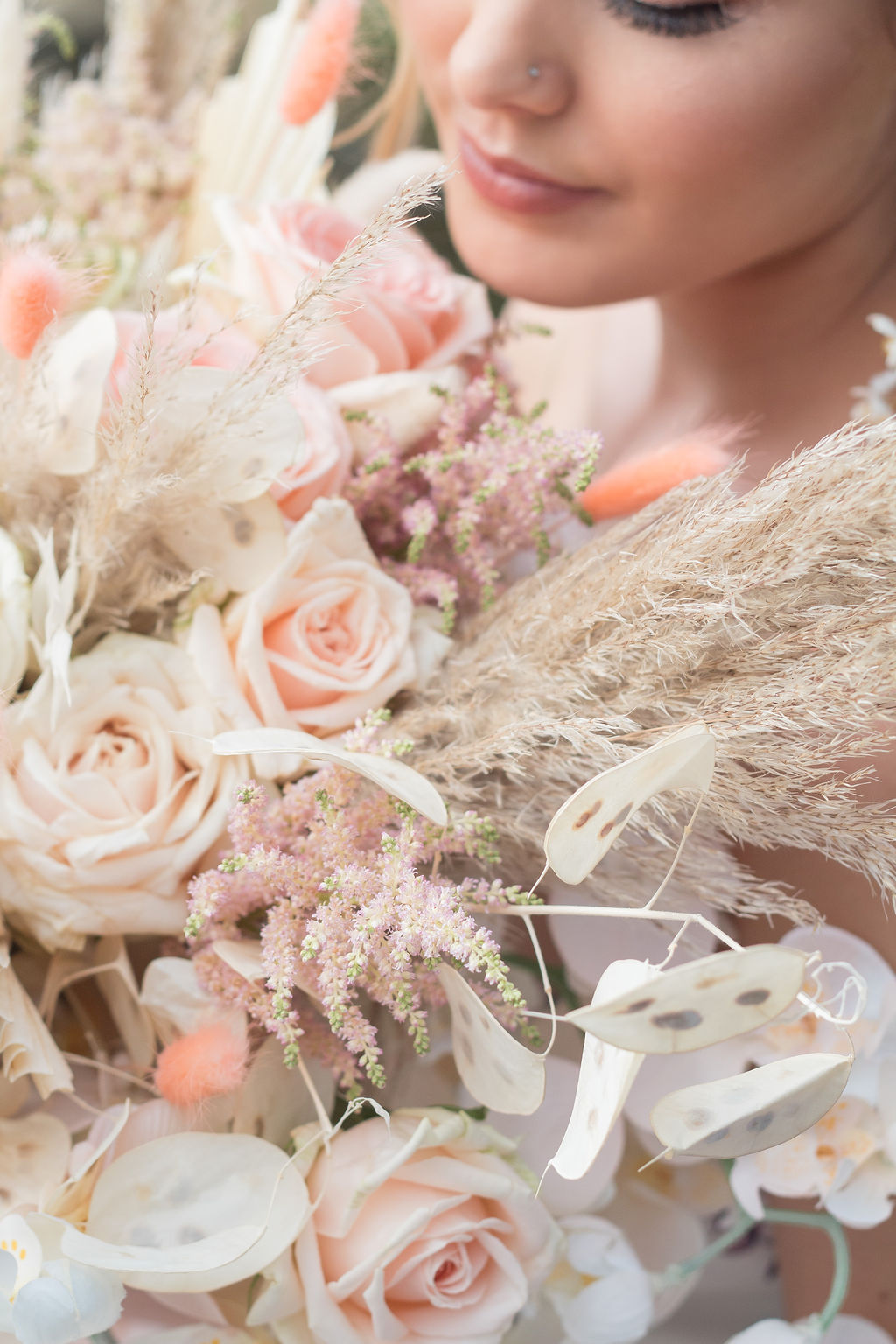 Photography – Lam D Peretti Photography
"It was the spring flowers that inspired the themes of the shoot. That hint of pink flowers are always the first telling sign that spring is here and that was what I wanted to create for the shoot. As a fine art photographer, I wanted to create a light and airy look to these photos and capture the romantic, fairy-tale, intimate feel between the couple and the beautiful surroundings. This style would work for couples that want that fairy-tale touch while remaining elegant. Fine art photography takes time to consider the subject, background, lighting, and composition to create a visual masterpiece. The fine art light and airy photography style work for any themes, but it's especially perfect for couples that appreciate the more creative and editorial side of photography."
Bridal – Quinlan Couture
I created this dress from the floral inspired moodboard. When I found this fabric I knew it would be perfect. I worked hard to create a zero waste pattern for this dress, I'm pleased with how it turned out, and no waste at all has gone to landfill. Colour and pattern is going to be huge next year, this look is easily achieved and adapted to suit your style, you could have a layer of tulle over the whole dress (similar to the detachable overskirt). This look would go with most themes and colours; all you need to do is choose a coordinating colour."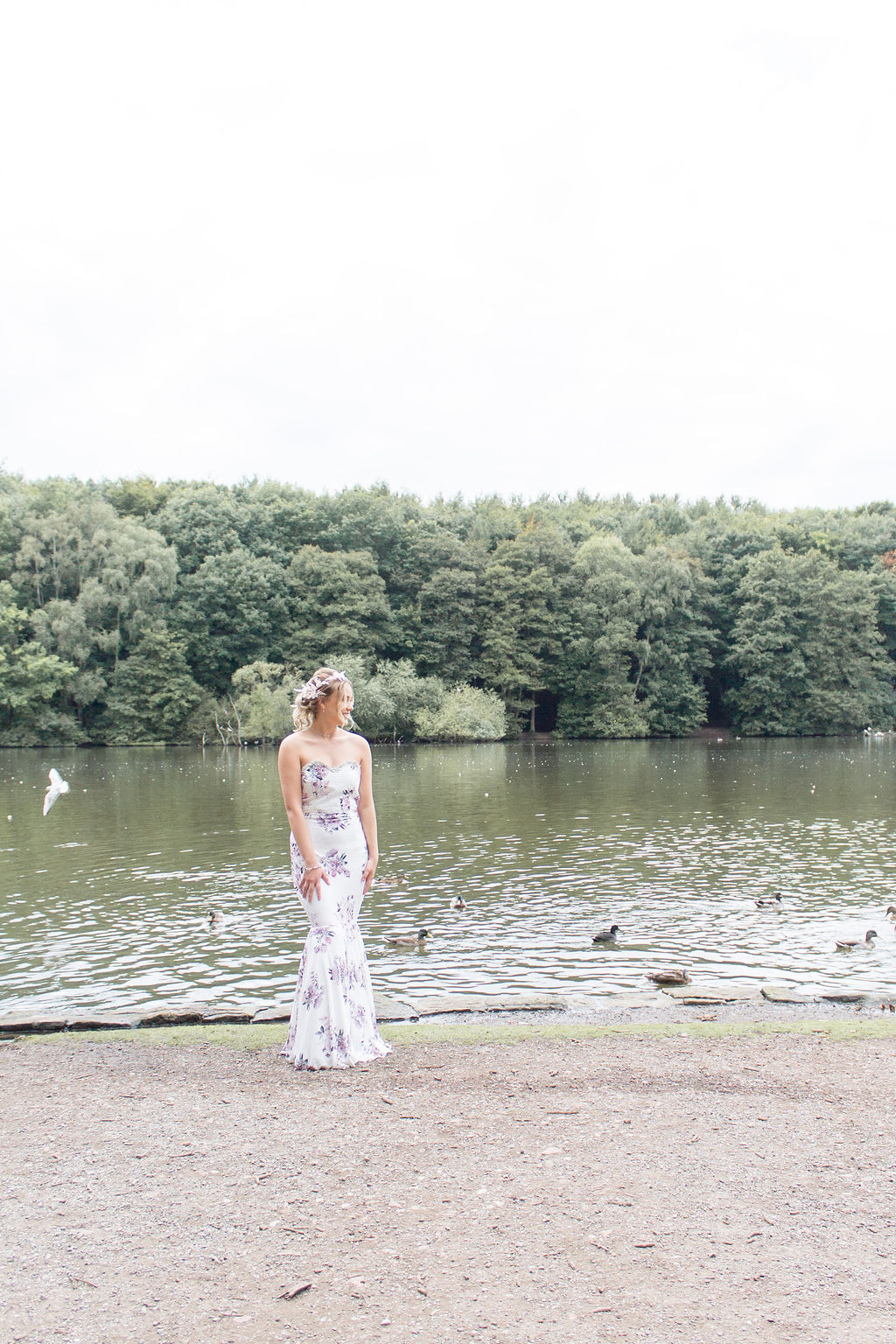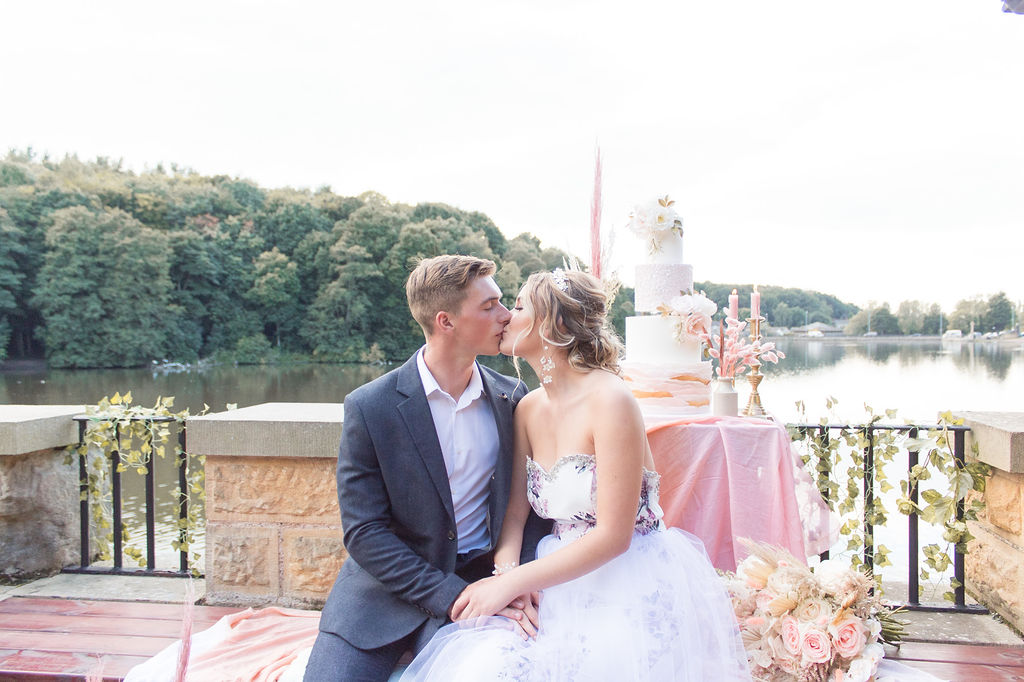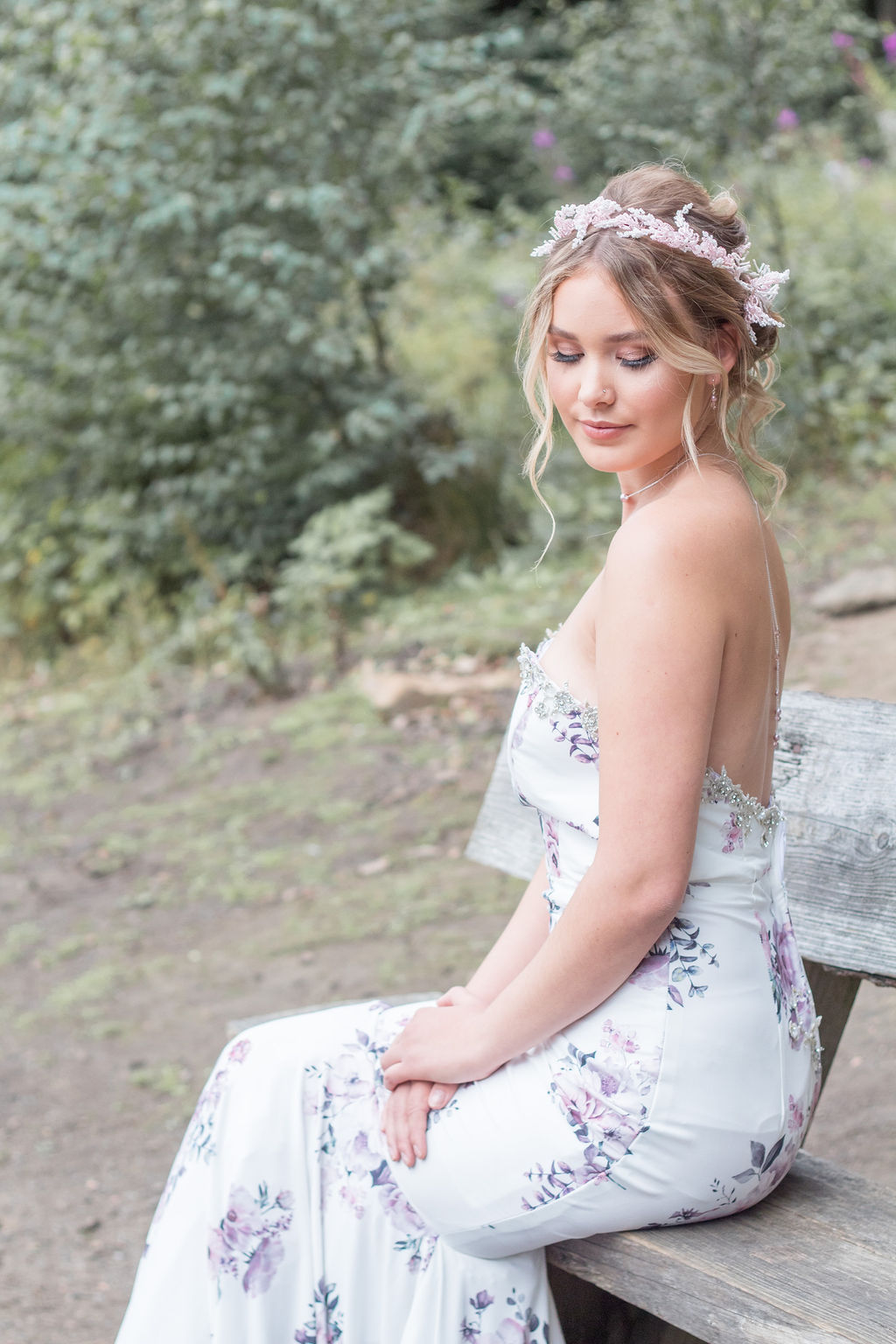 Cake – Storey Book Cakes
"The cake design incorporates delicate handmade sugar flowers along with a pale pink textured tier using crushed wafer paper added interest to the design. More texture is added on the bottom tier with torn fondant strips for the ruffles and I used a clear acrylic separator for a touch of glamour. This style could work for so many themes; its perfect for a gorgeous fairy-tale wedding but could work with a more contemporary theme by changing up the colours or flowers – for example you could add dried flowers and pampas for a boho vibe! Top tip – speak with your cake designer about all the elements in your wedding to bring them all together into a cohesive design that best reflects your theme and personalities as a couple."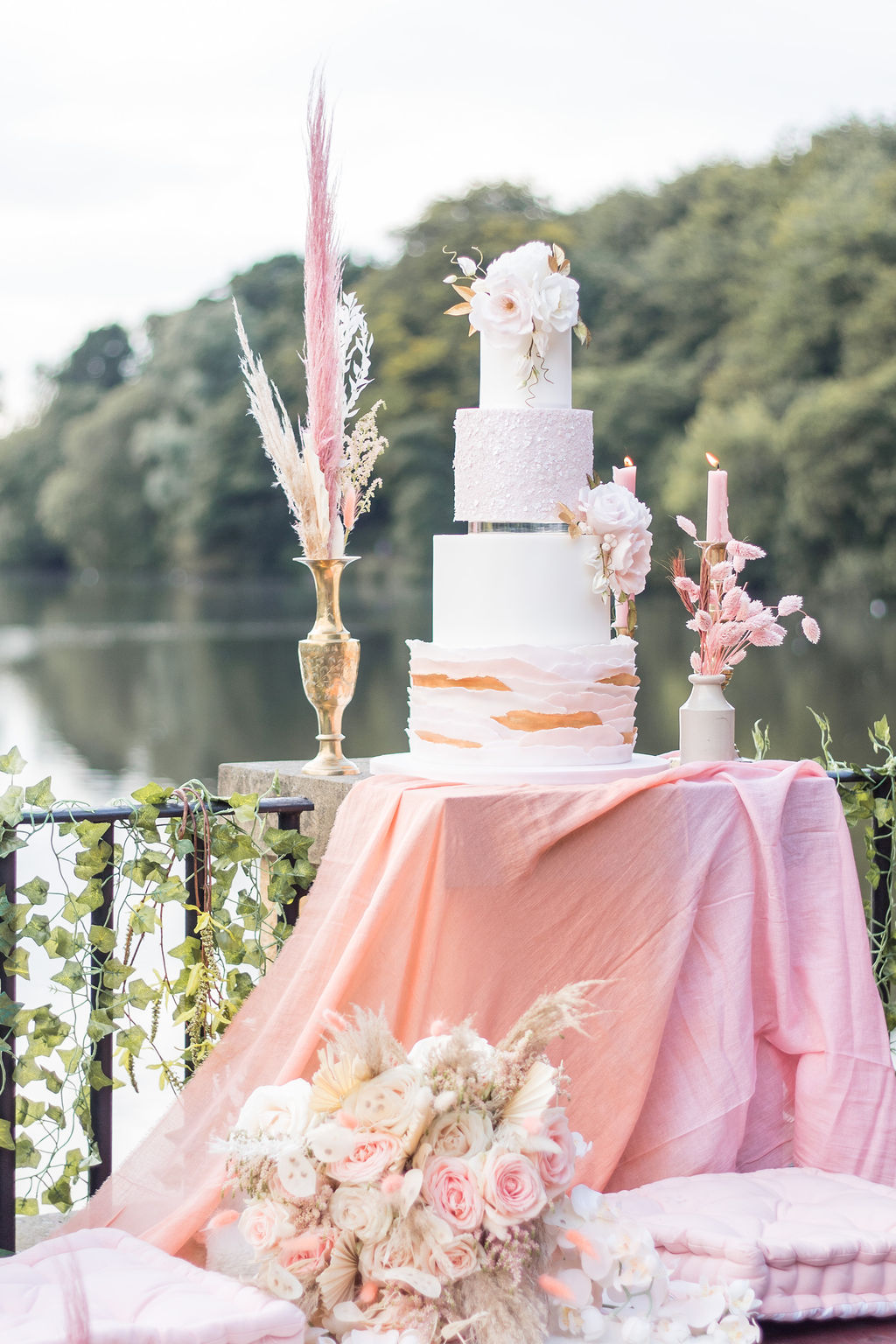 Hair and Make Up – The Bridal Luxe
"The hairstyle for this shoot was a loose up-do with a few loose strands to create a soft elegantly romantic look to match the themes of the shoot. This hairstyle is perfect for any bride that would like to wear a veil, headpiece and/or hairpins, but it could also be worn simply as is because it is beautiful on its own as well. This hairstyle is also perfect for those who would like to wear a statement pair of earrings, as the hair is out of the way to show of the earrings. The makeup for this shoot is a dewy natural look with hints of shimmer and pastel pinks. This look definitely brings out the natural beauty of the bride and can be worn by any bride who would like the perfect amount of shimmer mixed with neutral shades."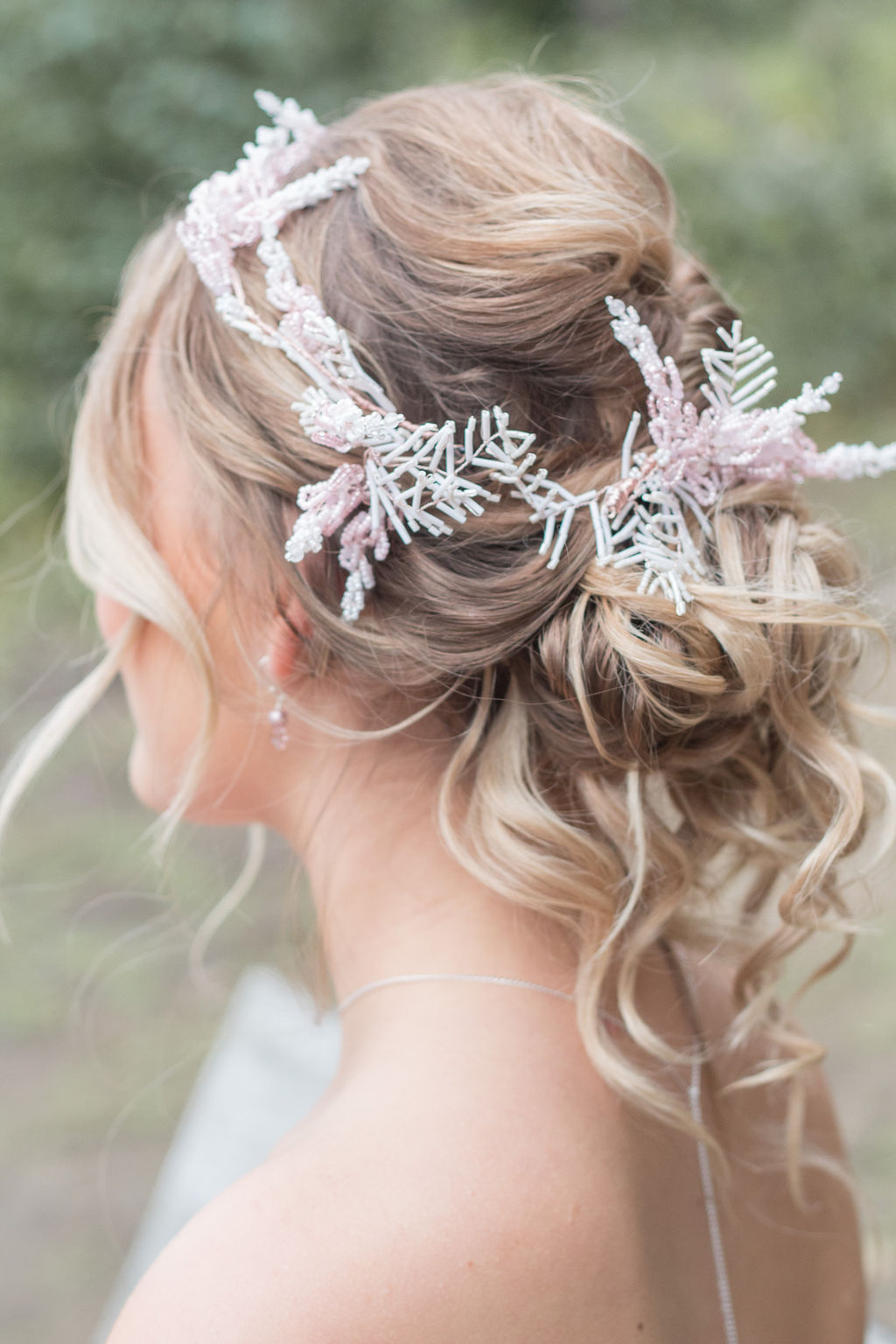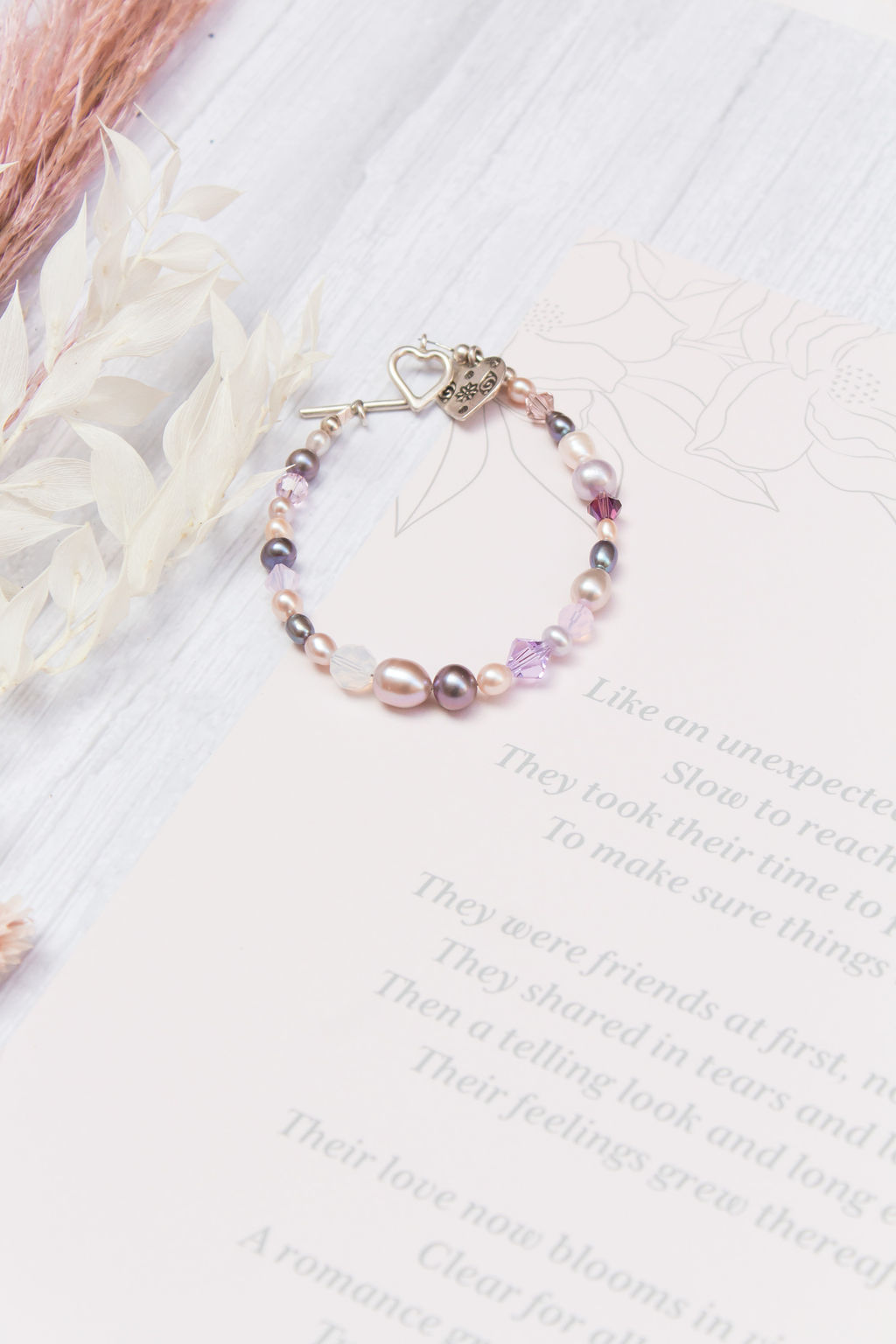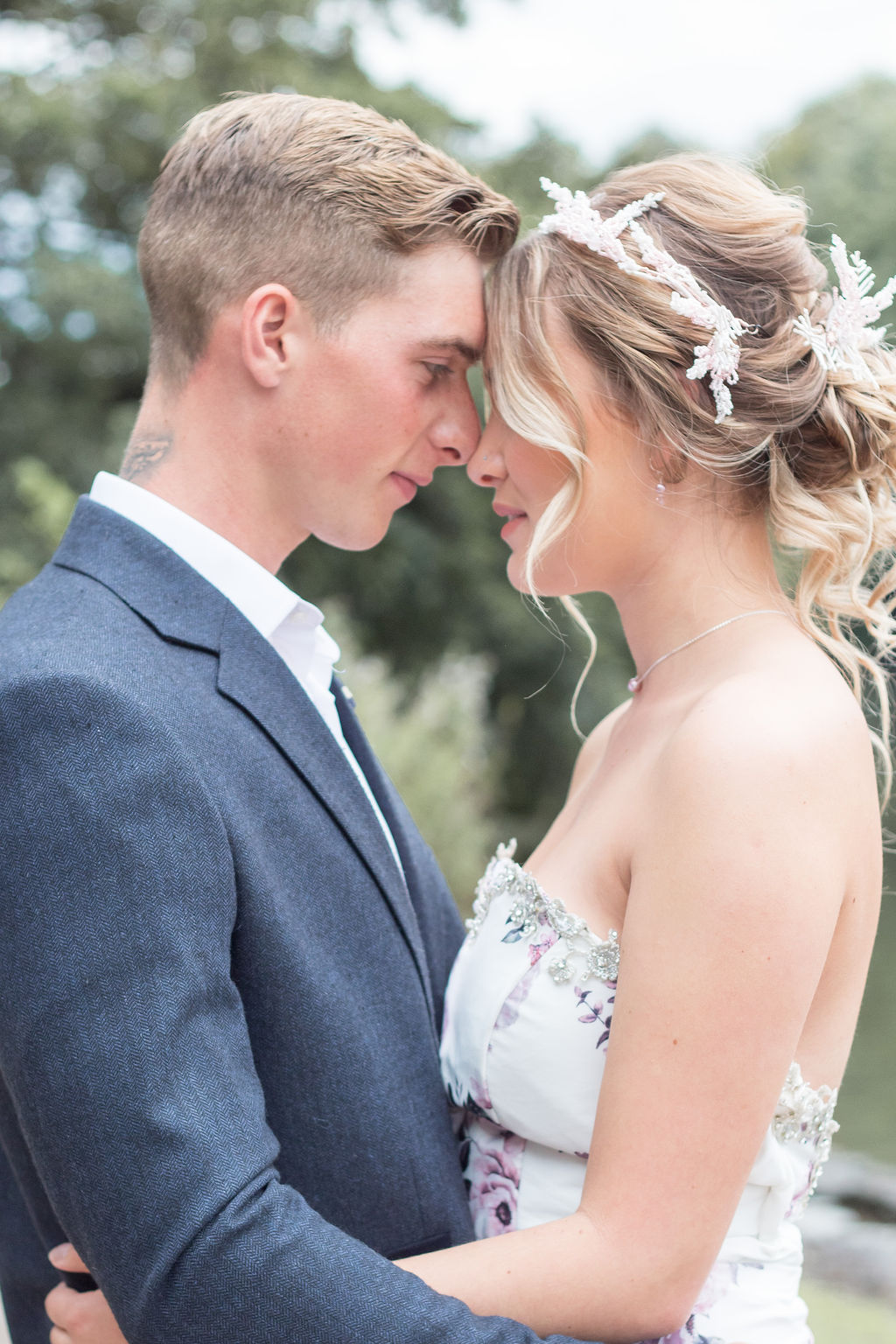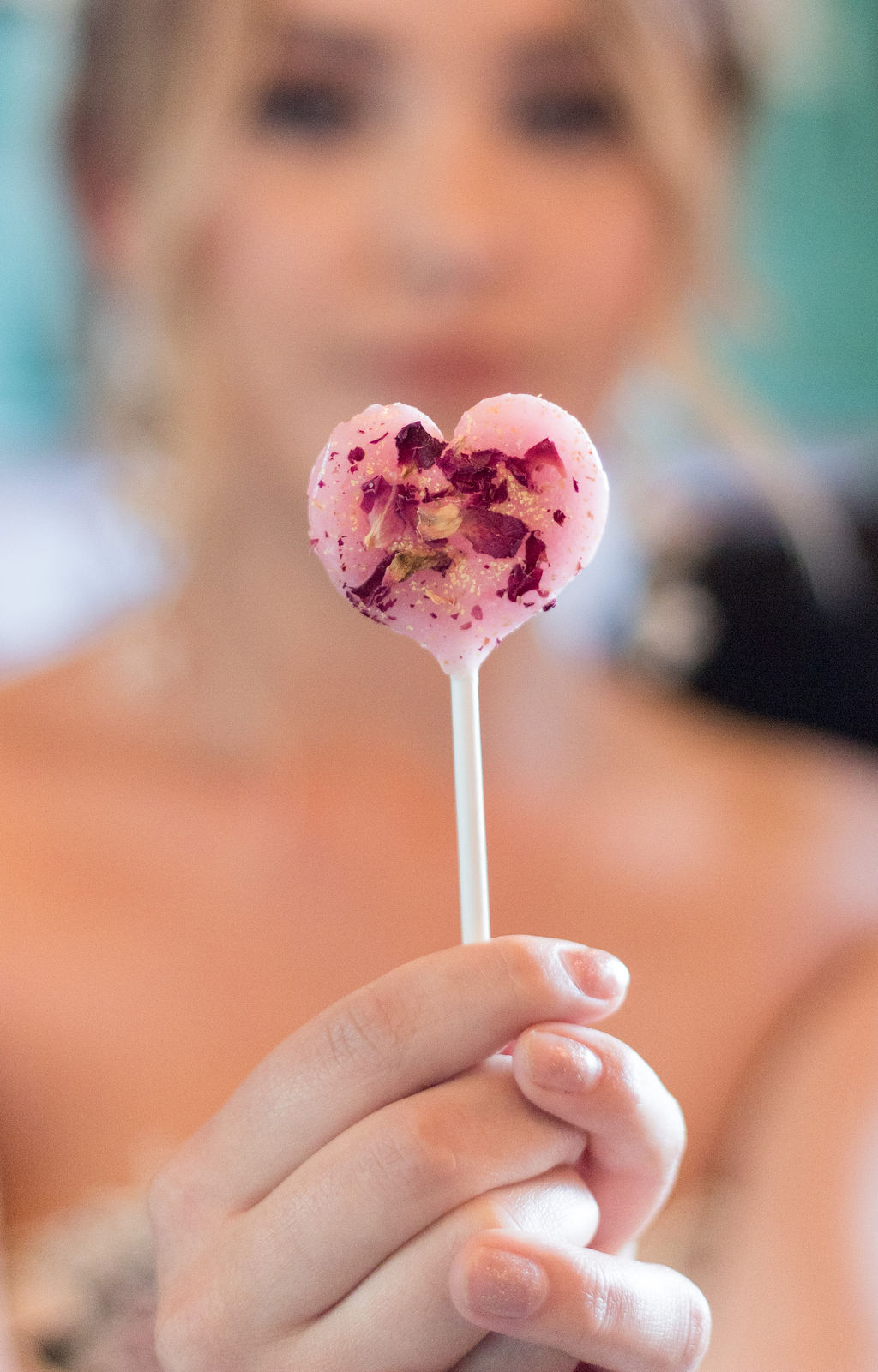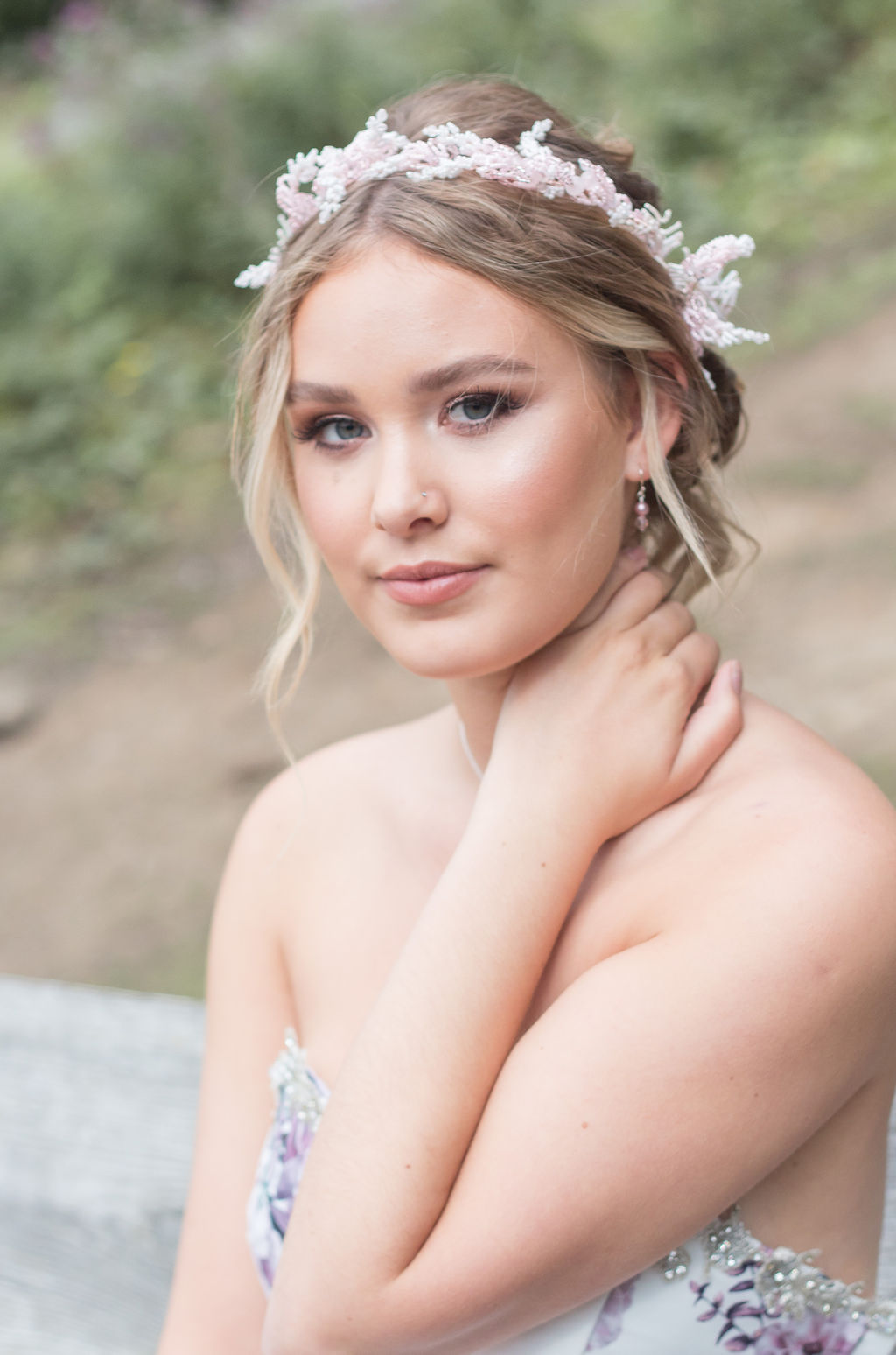 Jewellery – Bish Bosh Becca
"Vintage pink Swarovski pearls and crystal on sterling silver were used to complement the flowers in the dress. I choose a simple pearl and crystal lariat and matching delicate drop earrings. A personalised muted pastel pearl bracelet provided a bit of arm candy. A lariat necklace is so versatile. It can be worn at the back or front or even wrapped round your necklace to form a choker.
If you want 2 different looks on your wedding day then this is the necklace for you. It's perfect for bridesmaids as well, especially if your maids are wearing different styles. We can even match your wedding colour scheme."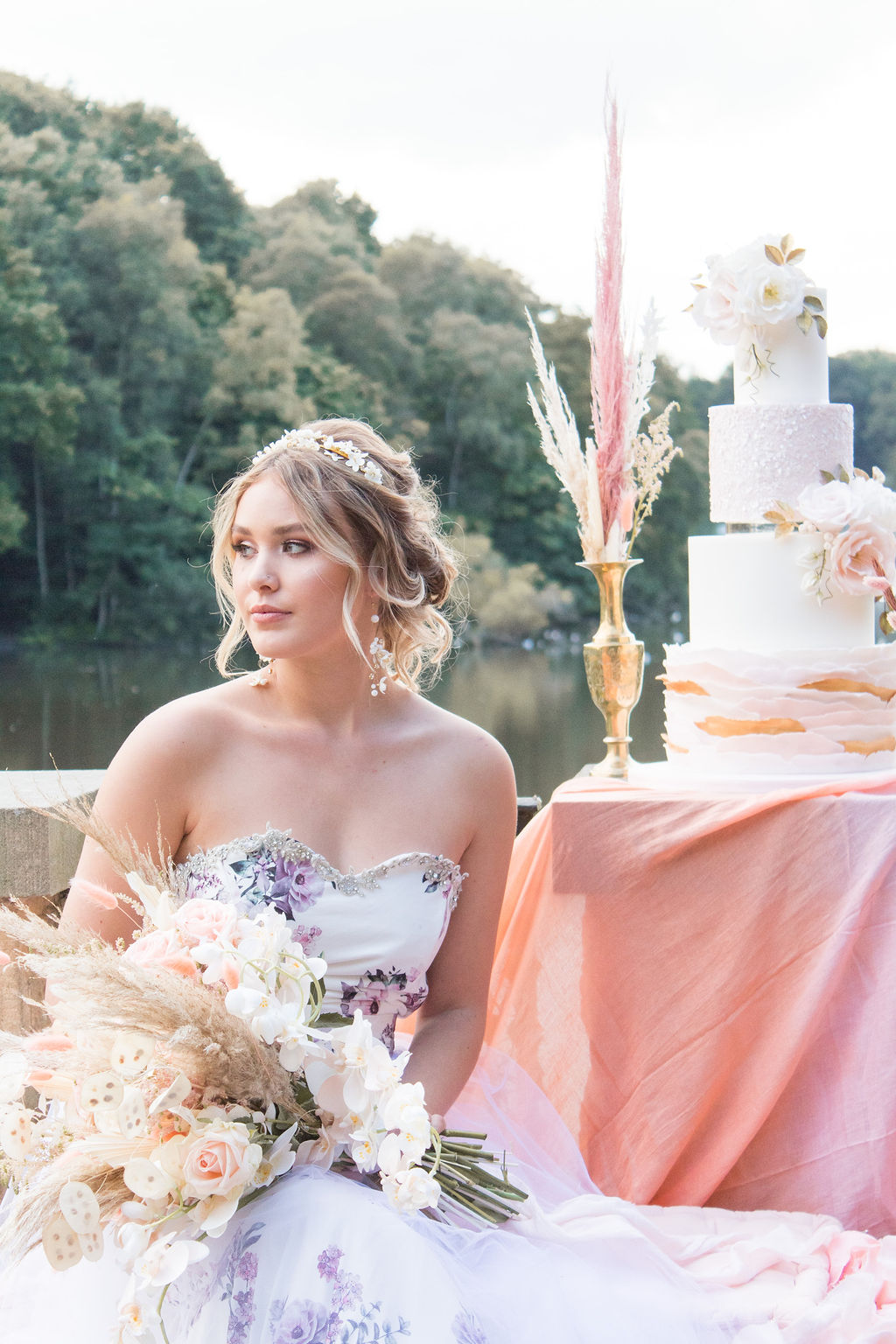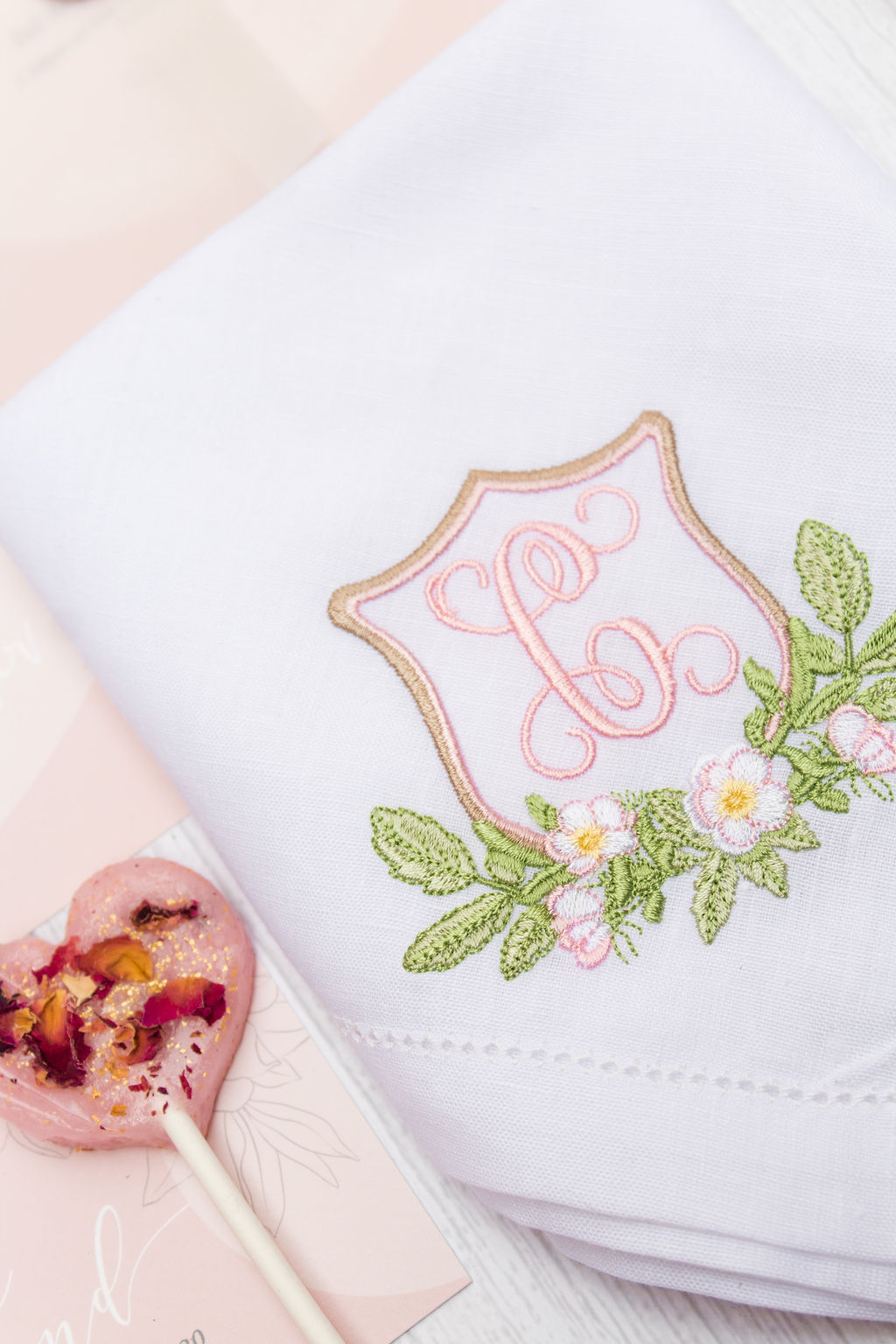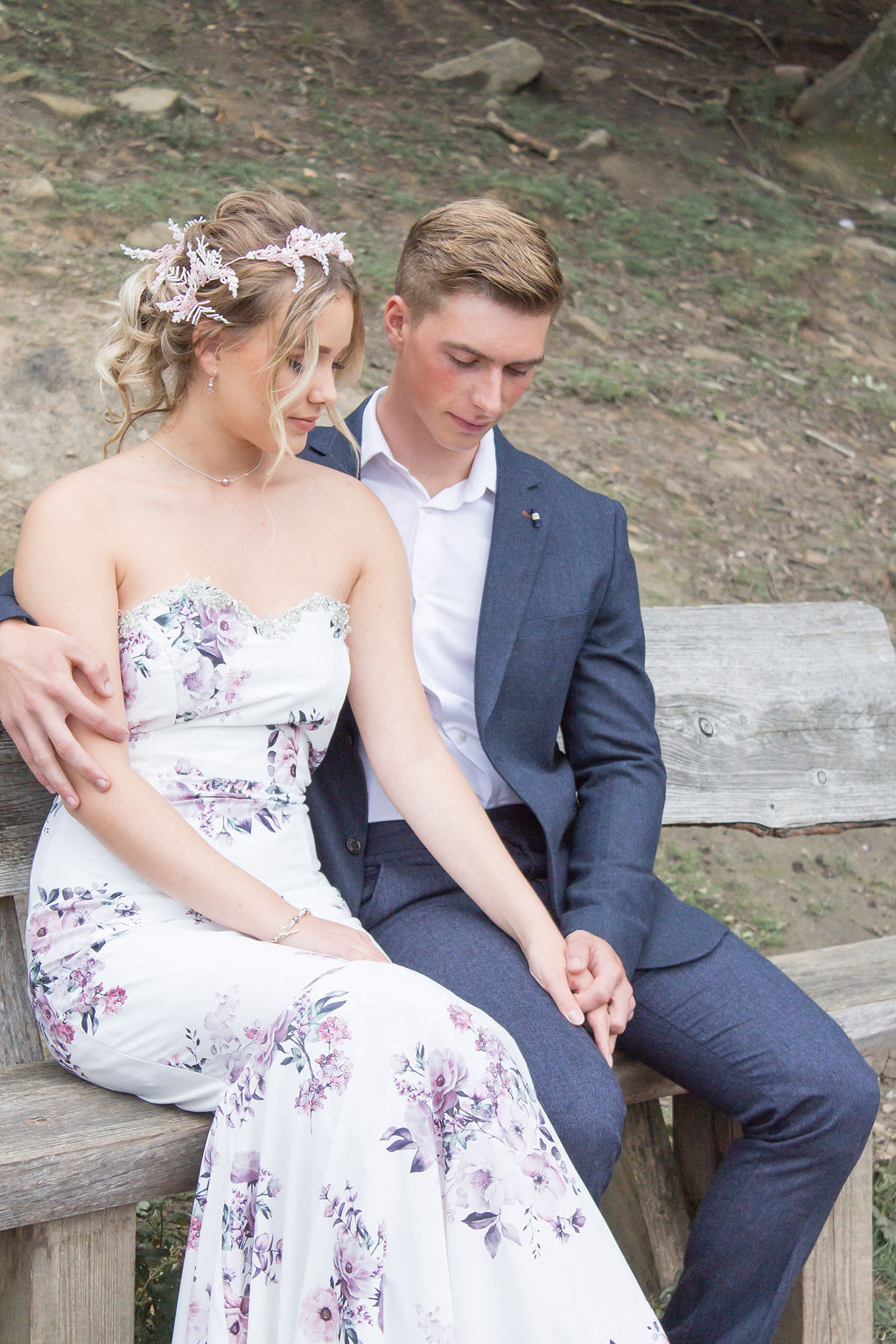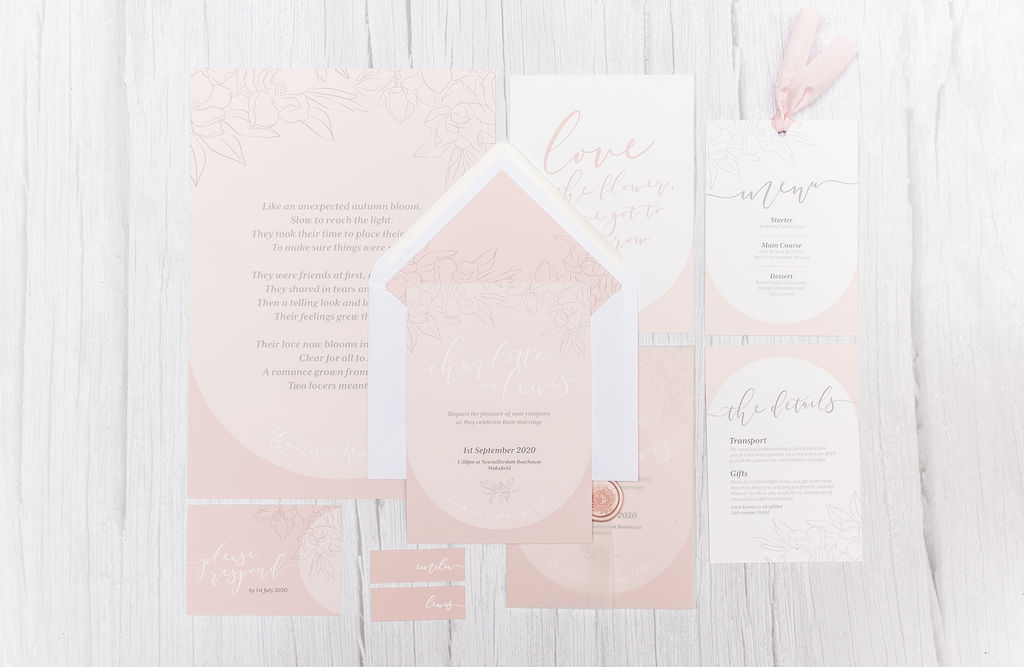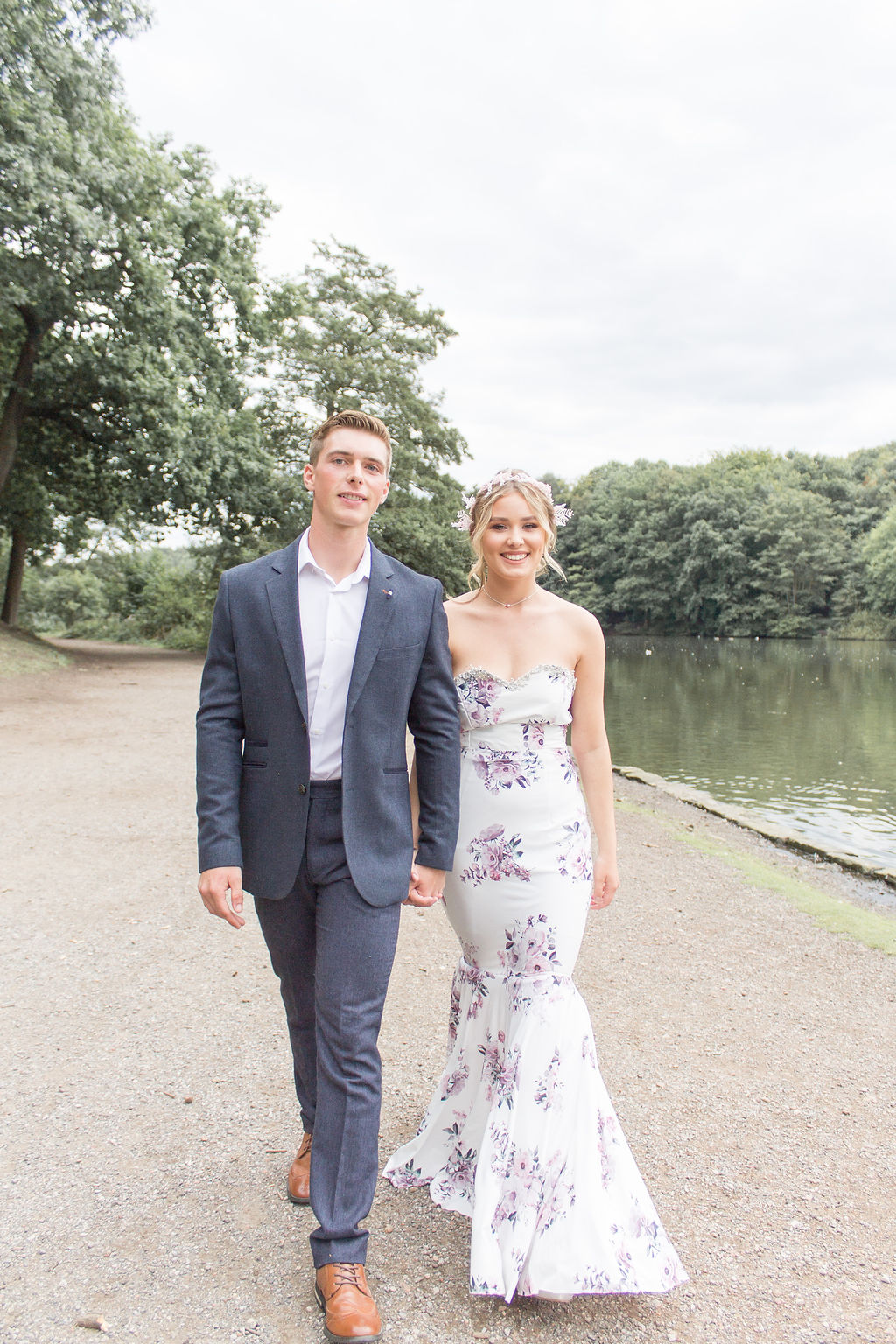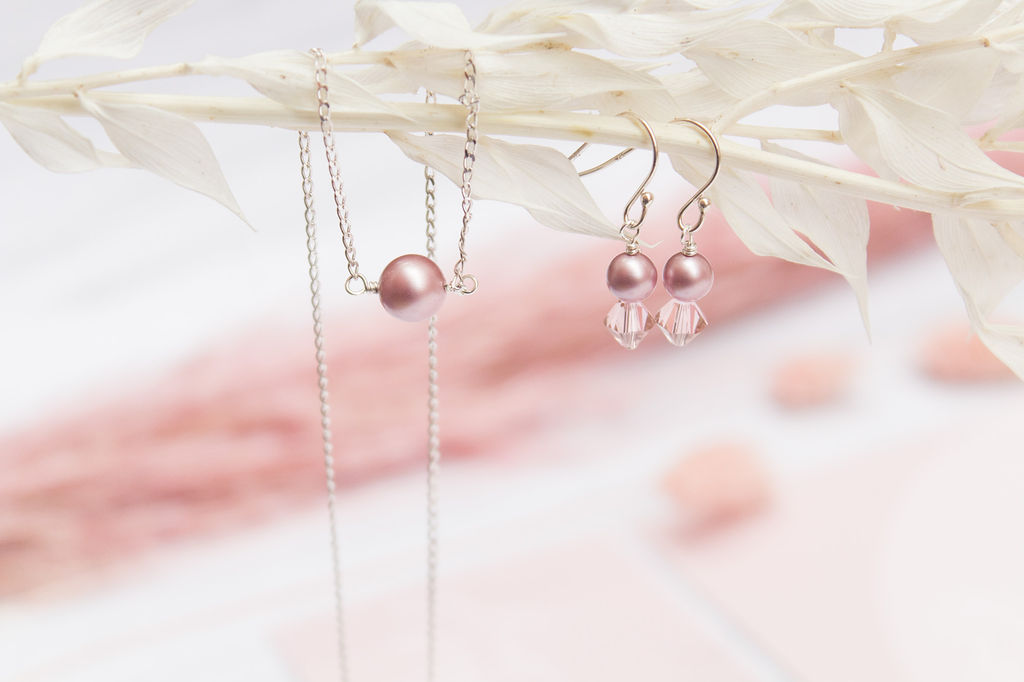 Stationery – Love Paper
"The stationery for this shoot called out for soft blush colours. I wanted it to be really delicate looking with pale floral outlines and use of the blush colour palette throughout. I added in an on trend curved arch which is used throughout the suite through to the menus where we added in a soft silk ribbon to finish these off along with small discreet place names which could be placed anywhere on the styled set up. The invitation suite was complemented with a soft vellum wrap and sealed with a blush seal in a gorgeous floral design."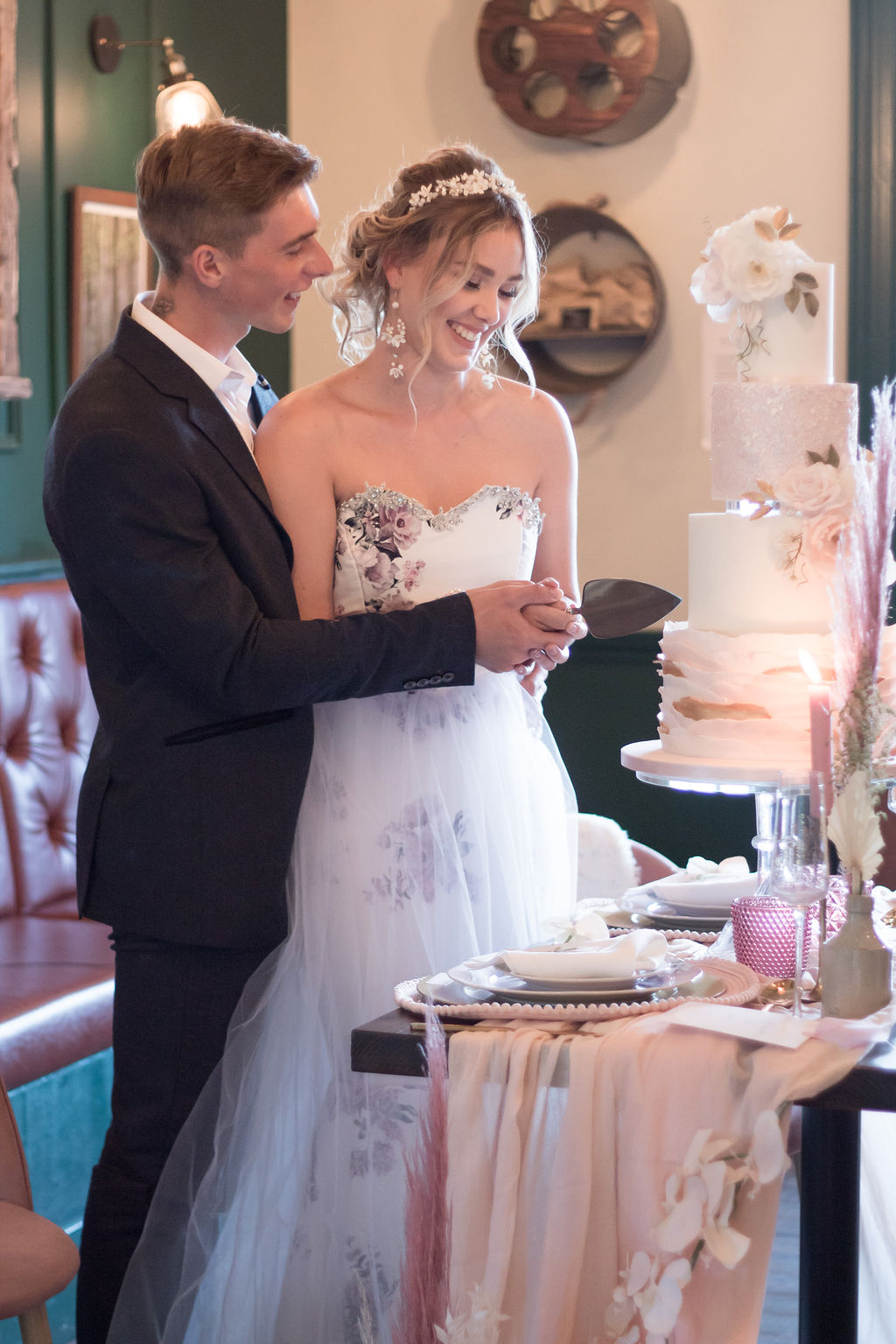 The Team – The Boathouse at Newmillerdam Yorkshire
Photographer Lam Peretti Photography @lamdperettiphoto
Dress Quinlan Couture Bridal @quinlancouturebridal / Florist & Stylists Maedae @maedaeweddingsandevents / Make Up/Hair The Bridal Luxe @thebridalluxe / Venue The Boathouse at Newmillerdam @theboathouse_newmillerdam / Headpieces & Flower Earrings Aureus Flos @aureusflos / Jewellery Bish Bosh Becca @bishboshbecca / Embroidered Napkins The Embroidered Napkin Company @theembroiderednapkincompany / Stationery Love Paper @lovepaperco / Lollies Emily's Lollies @emilys_lollies / Bride Model Maddie Gun @maddie_gunsonxo / Groom Model Joe Sheldon @joe_sheldonshaw10 / Cake Storey Book Cakes @storeybook_cakes
IF YOU LOVED THIS DREAMY BLUSH WEDDING, WHY NOT PIN IT TO YOUR WEDDING PINTEREST BOARDS!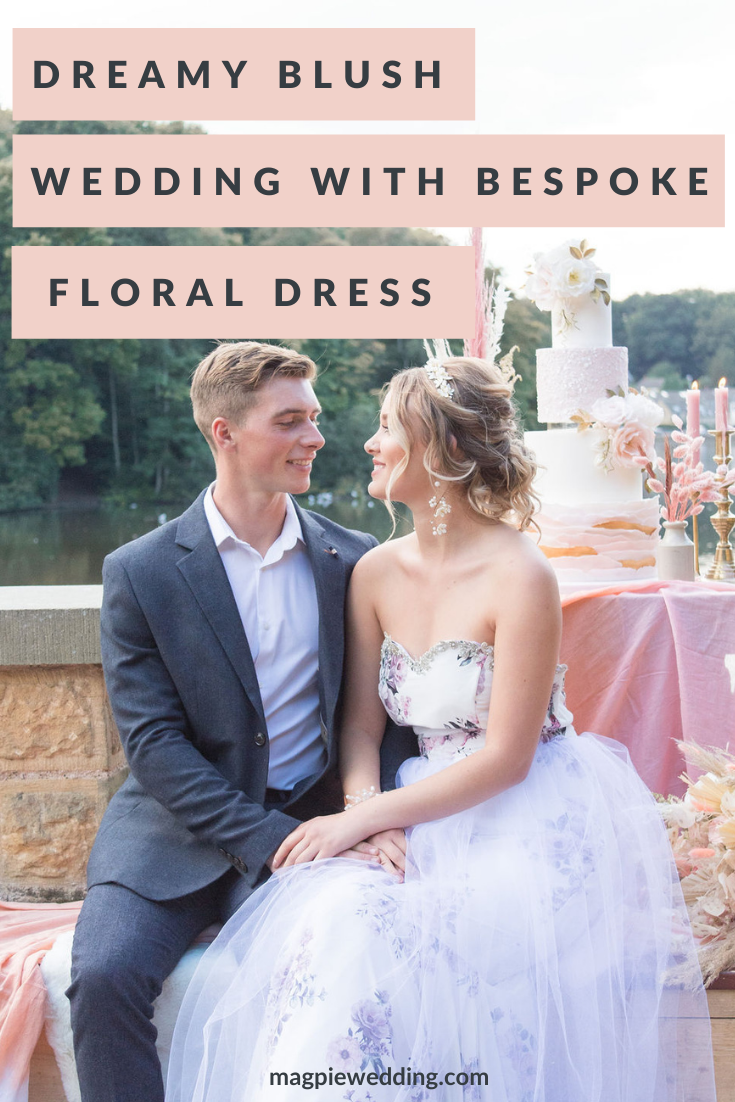 If you loved this wedding The Boathouse at Newmillerdam you may also like;
Tropical City Wedding Inspiration At Mortimer House With Short Yellow Wedding Dress
Intimate Forest Wedding At Meadow Vale With Bespoke Ombre Wedding Dress
Beach Elopement Wedding With Dreamy Pastel Styling At East Mersea Island