Classic wedding inspiration that exudes chic, sophistication and glamour. Inspired by the golden age of Hollywood and paired with modern aesthetics, aimed to inspire brides through using an eclectic mix of both classic yet couture imagery and lots of classic wedding styling ideas for your big day. We here from the team behind the shoot on how this classic wedding with ivory and gold styling was put together…
Classic Wedding with Bespoke Bridalwear and Ivory and Gold Styling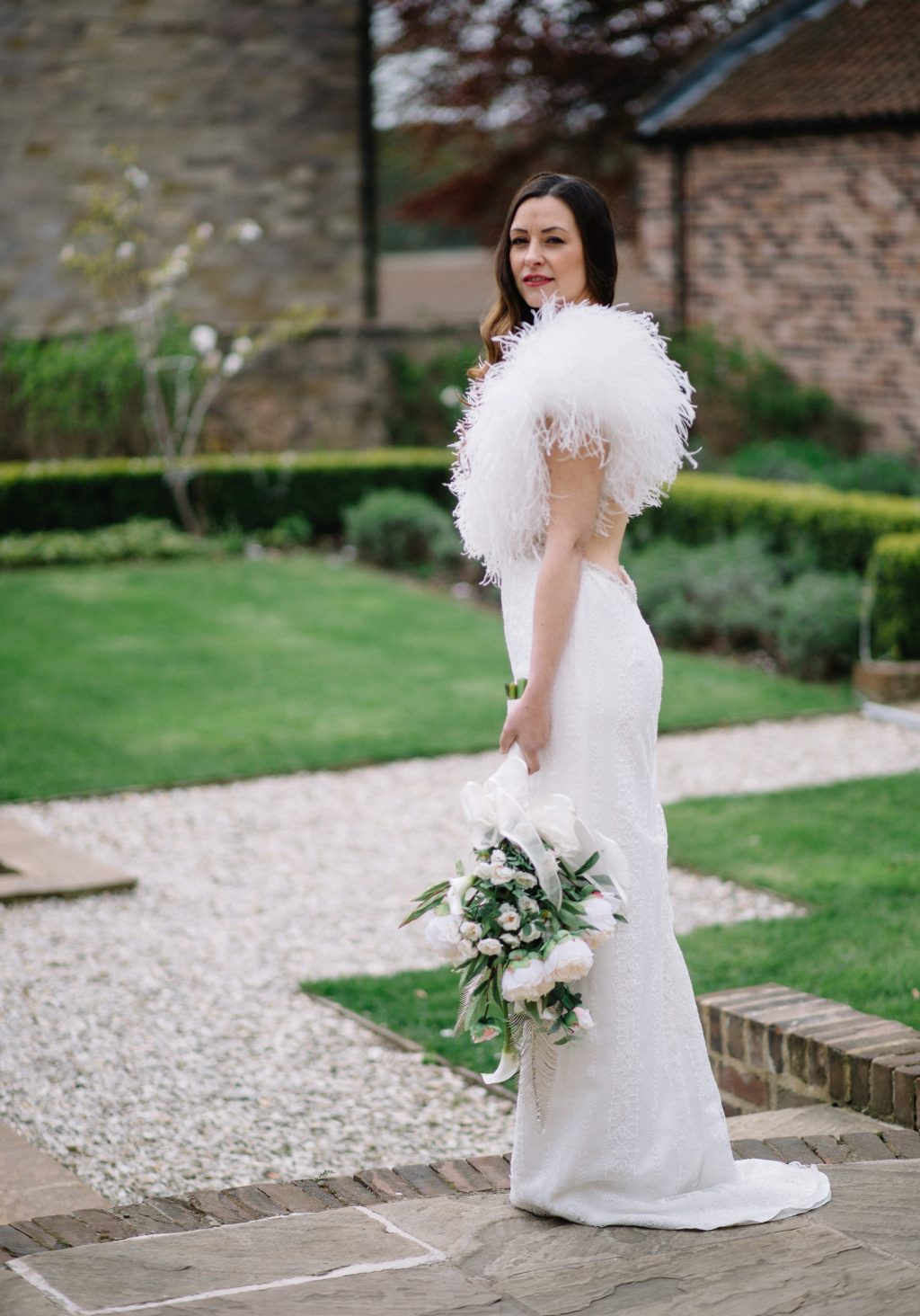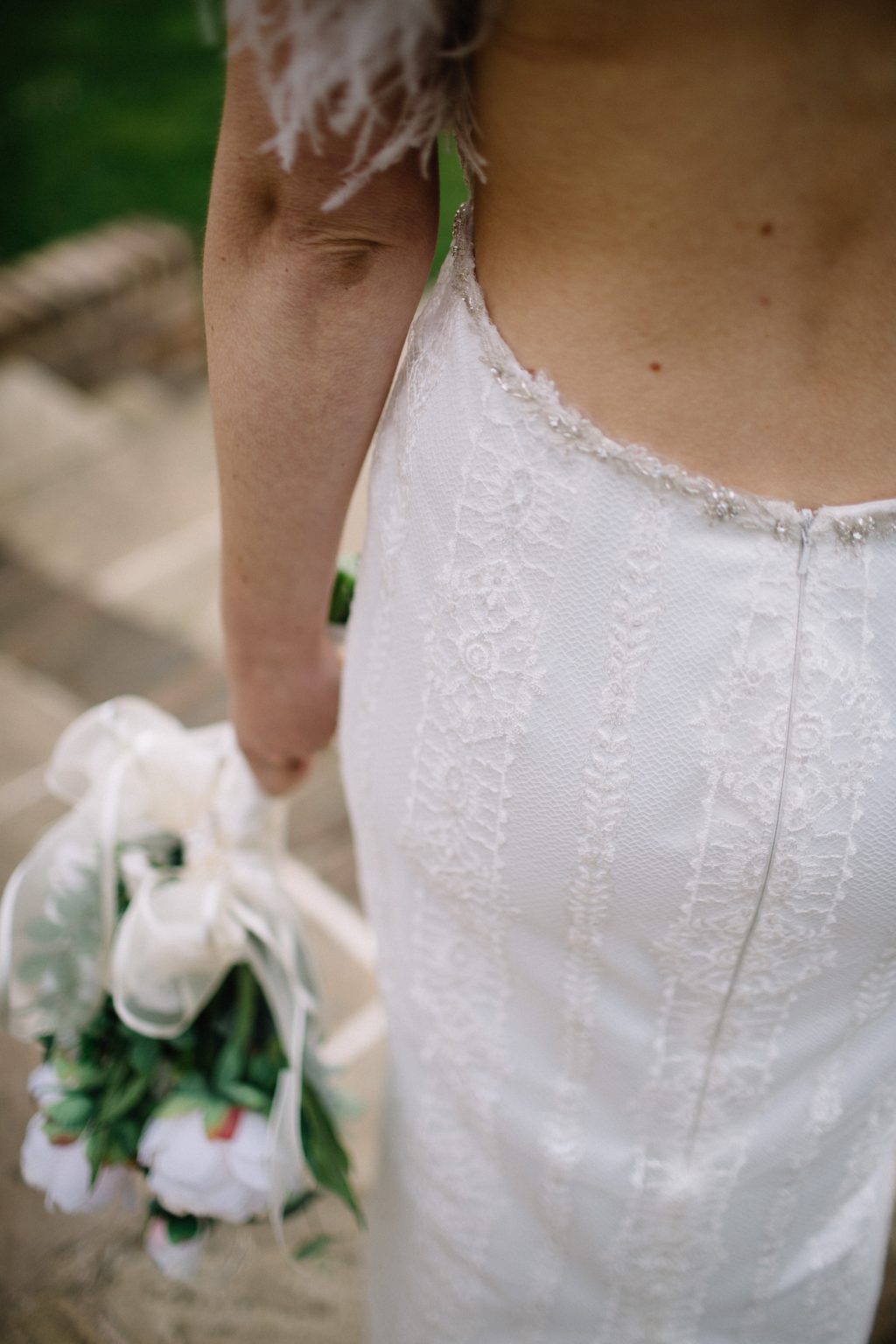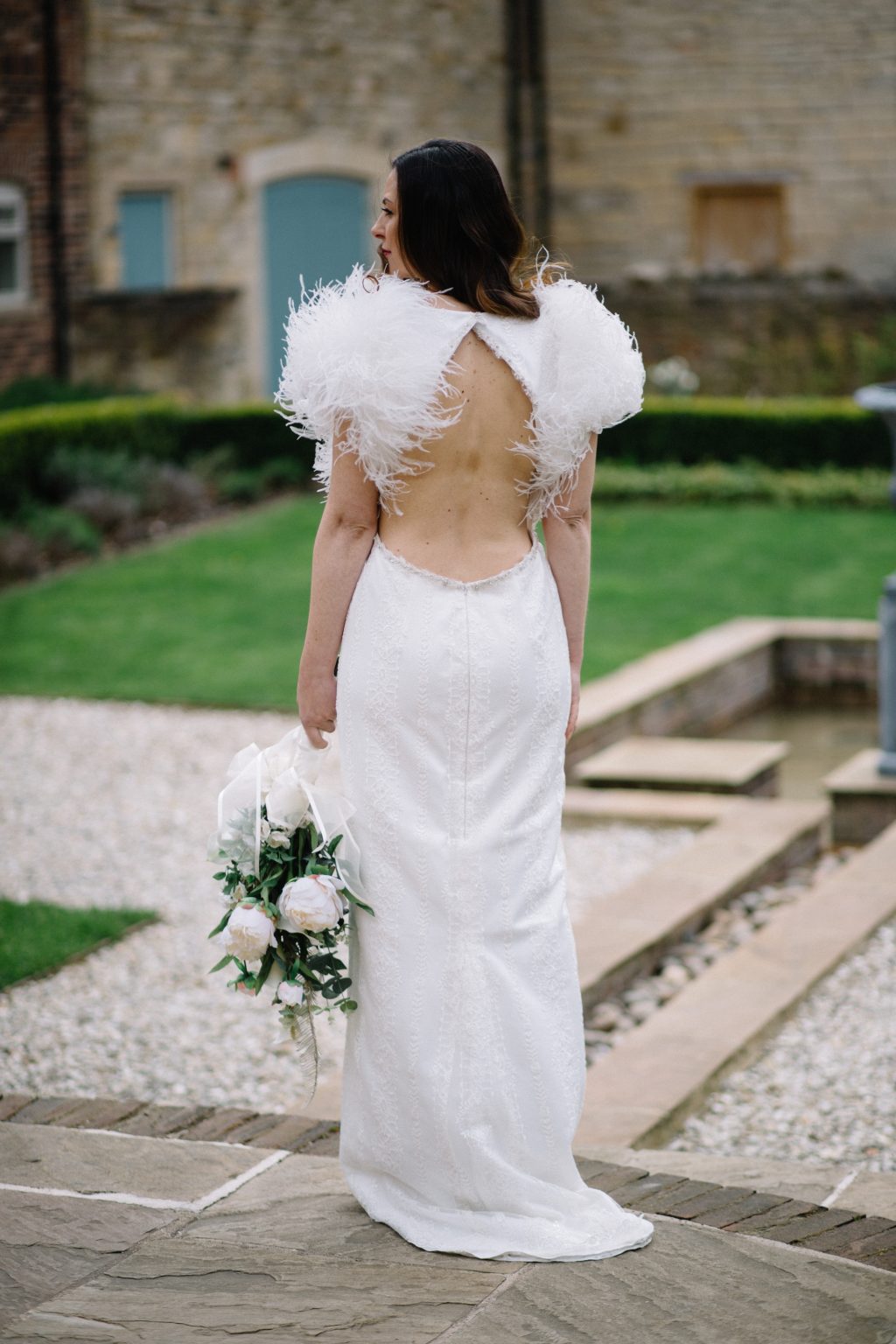 Bridal – Stephanie Moran Couture
"The golden era of Hollywood is always something that inspires me greatly when designing – it's when the word glamour really came into its own. We saw the likes of Ava Gardner and Greta Garbo display this beautifully and then, Marlene Dietrich, who went off course from the traditional dress and gave us a new and timeless version of glamour in the form of the androgynous look, which exuded power, confidence, and showed us that glamour came from within."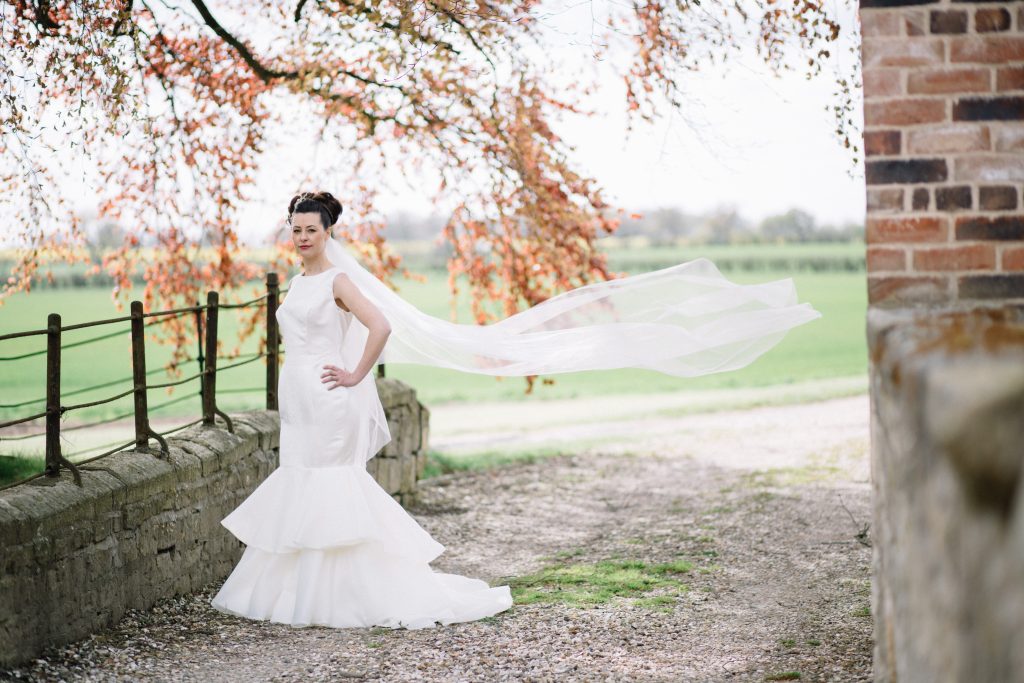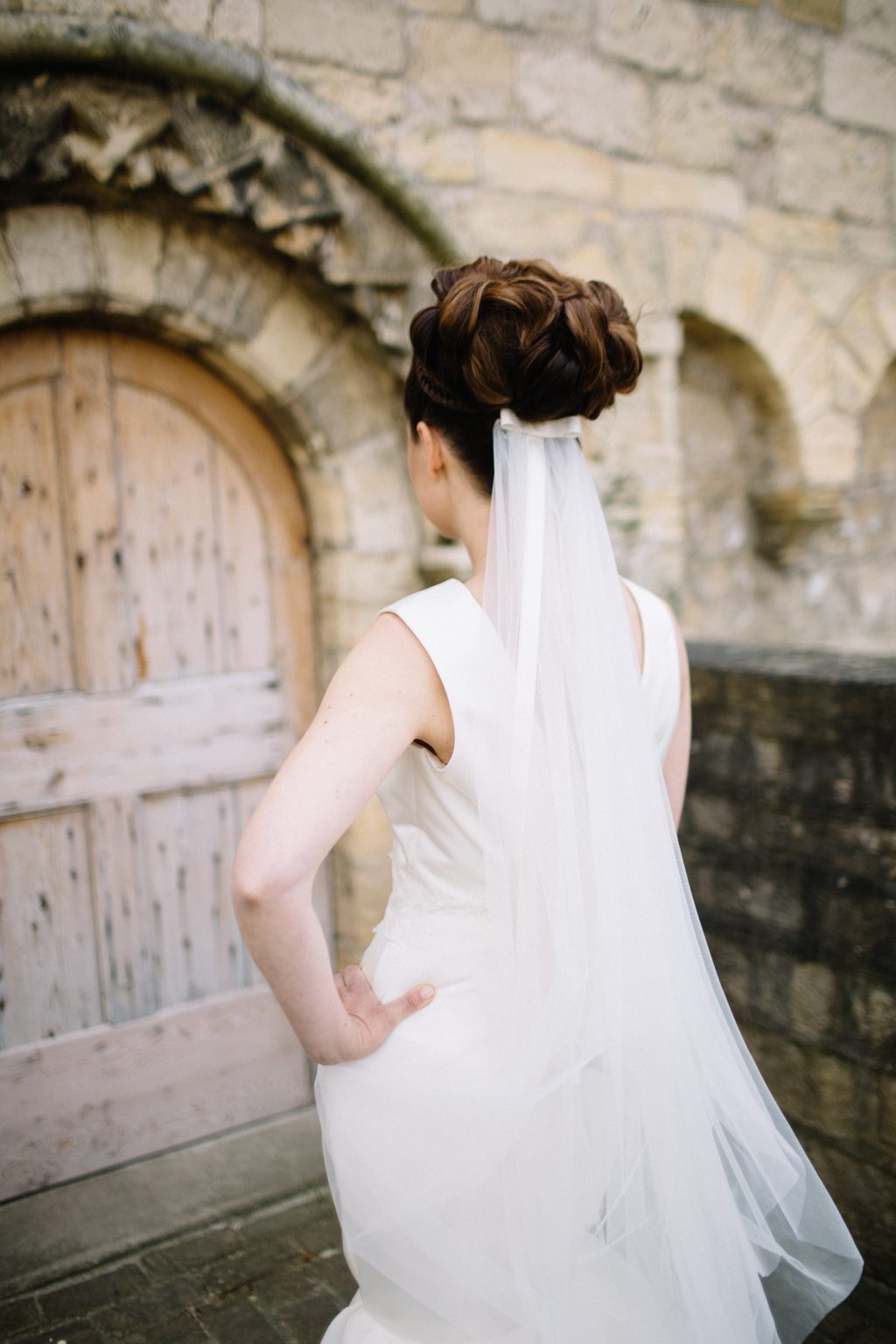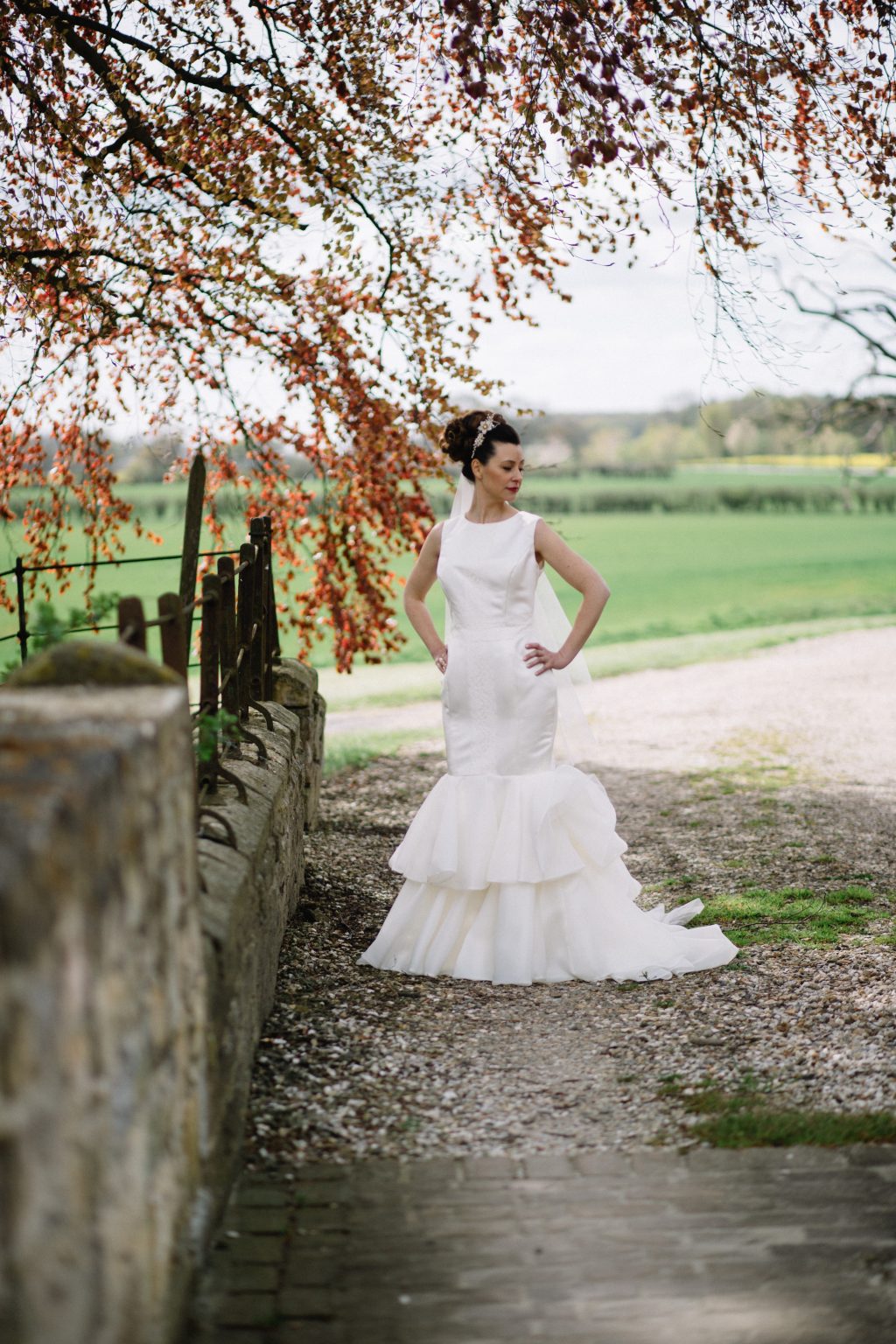 "My bridal fashion brand, Stephanie Moran Couture, was born with one thing in mind, to help brides become the perfect version of themselves on their wedding day. The whole shoot was showing off the Signature Collection, a mixture of chic, sophistication and glamour. I wanted to pull in some old school styling with intricate headwear, big hats and traditional florals, to show that traditional elements can be pulled in to make a wedding that truly is spectacular. Ivory, pale pinks, greens and of course gold were entwined through to create that true opulent feeling."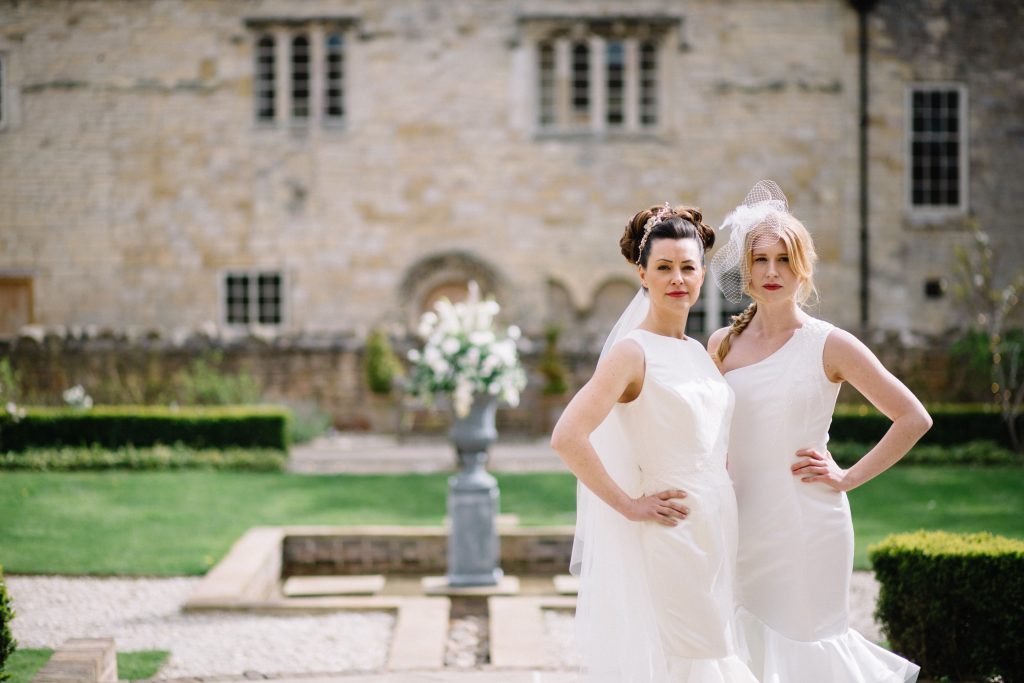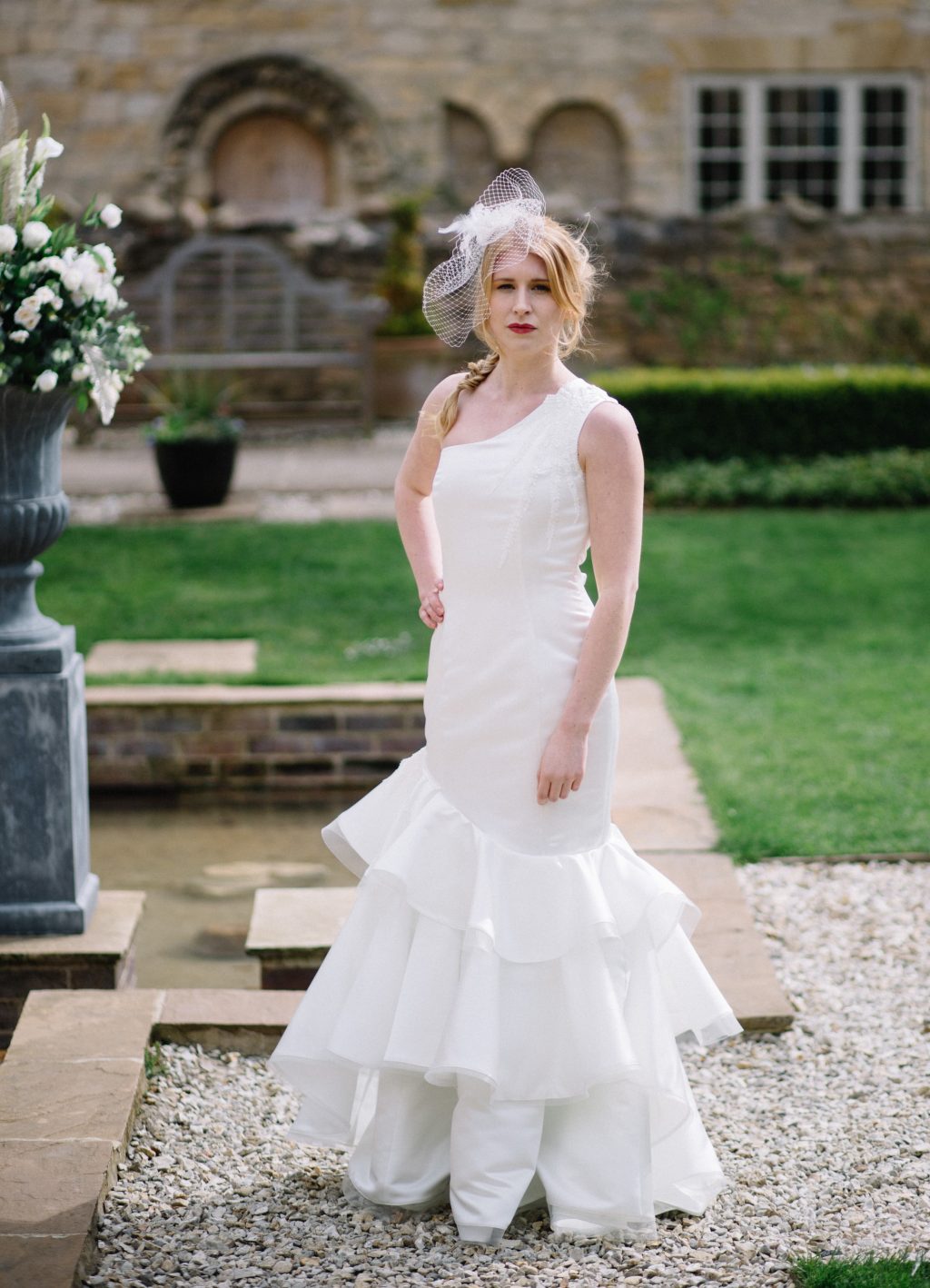 Make-Up Kat Lee – Beautiful Brides.
"The makeup, was styled on the influences of people like Marilyn Monroe, Rita Hayworth, Audrey Hepburn and Pin ups, to name a few. Subtle, natural eyeshadow colours really complimented the signature Cat flick eyeliner. Creating the Cat flick eyes by using a pencil eyeliner, instead of a liquid liner as the liquid liner would be too bold. Finding that pencil eyeliner can be manipulated with a brush to get the accuracy of the flick. To finish off the eyes, the brows were kept to their natural arch shape with just a hint of pencil."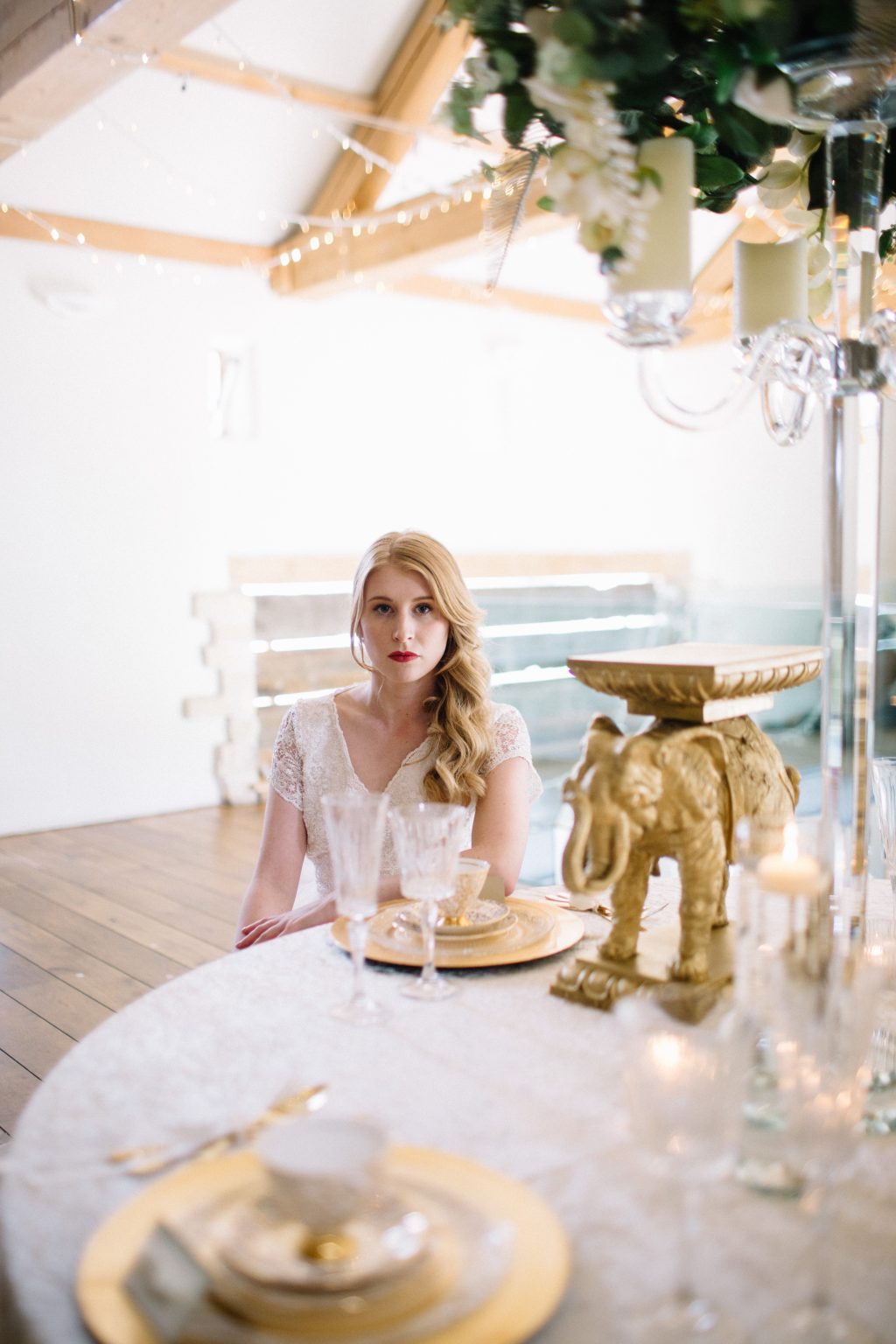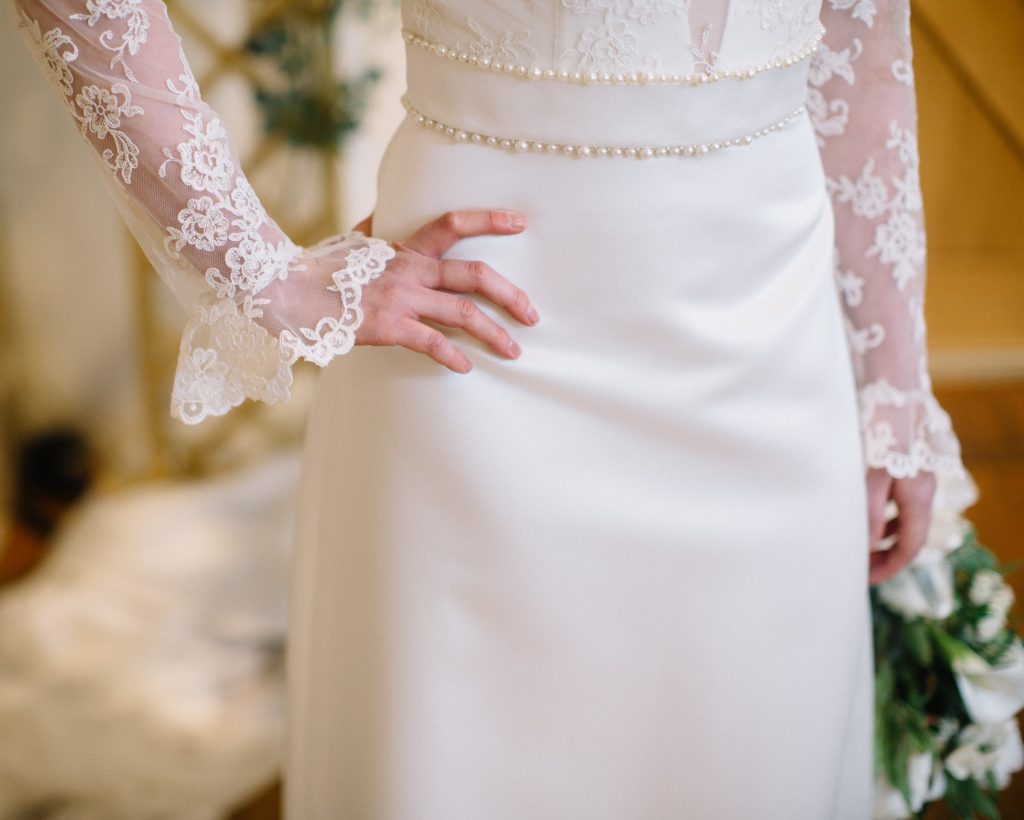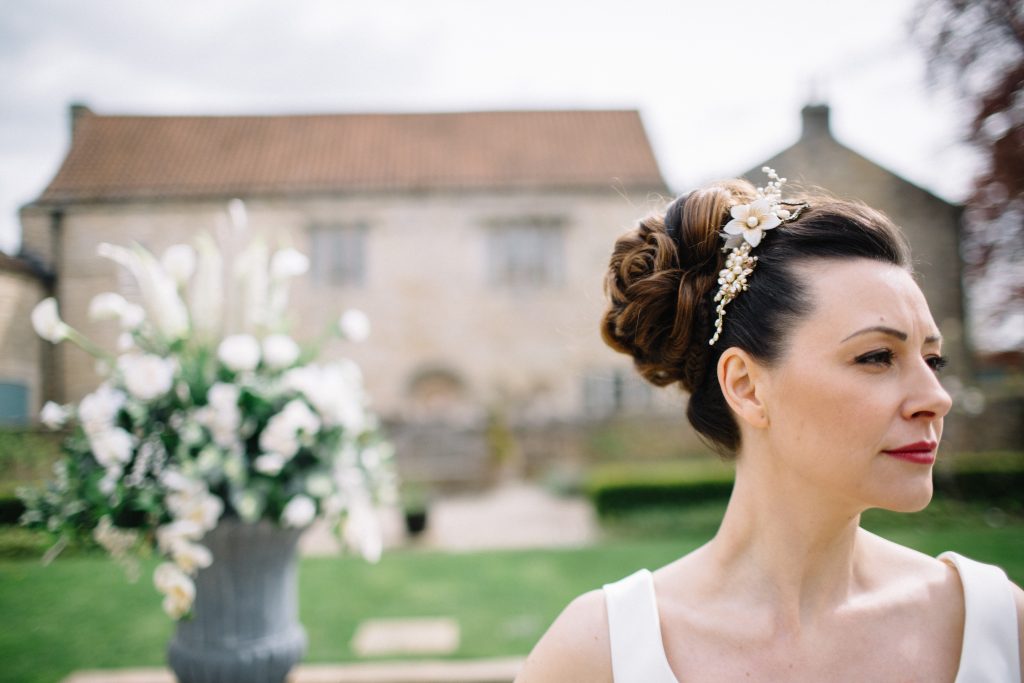 "Once the eyes and brows were done, base primer, foundation and a slight sprinkle of matte powder to reduce any shiny areas. I began contouring and highlighting without it looking too heavy on the cheeks, forehead and nose and highlighting the model's natural features. Adding that all important blush to the cheeks (rose) that was such a signature look in the 1940's. Finally, I applied blood red lipstick, to add a hint of colour, and complement the bridal gowns. To finish off the flawless look, I sprinkled setting powder over the face to secure the makeup."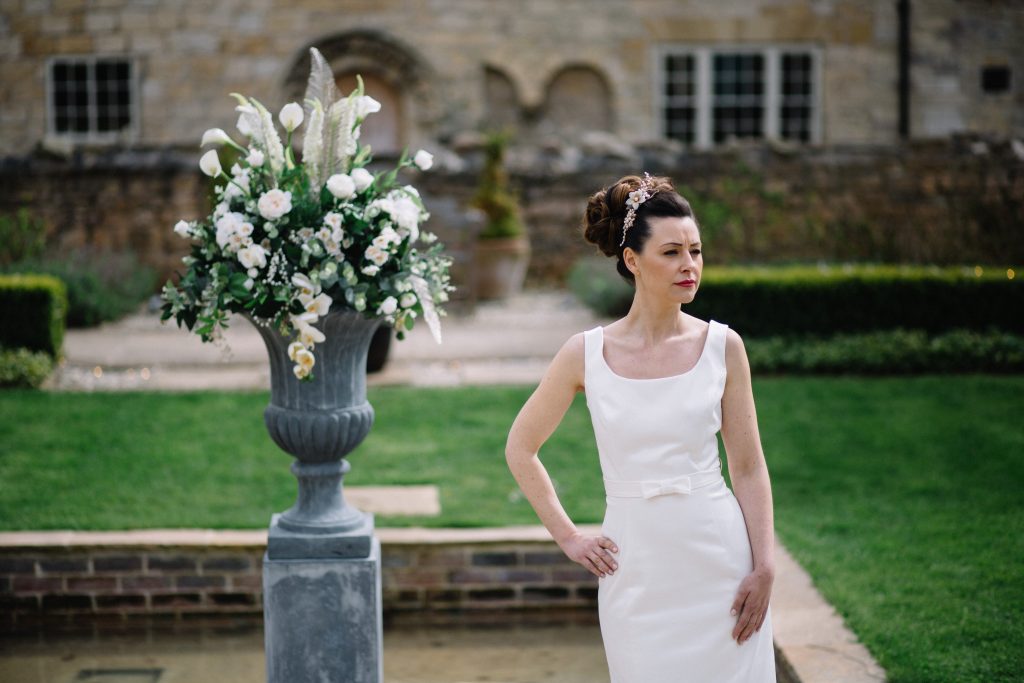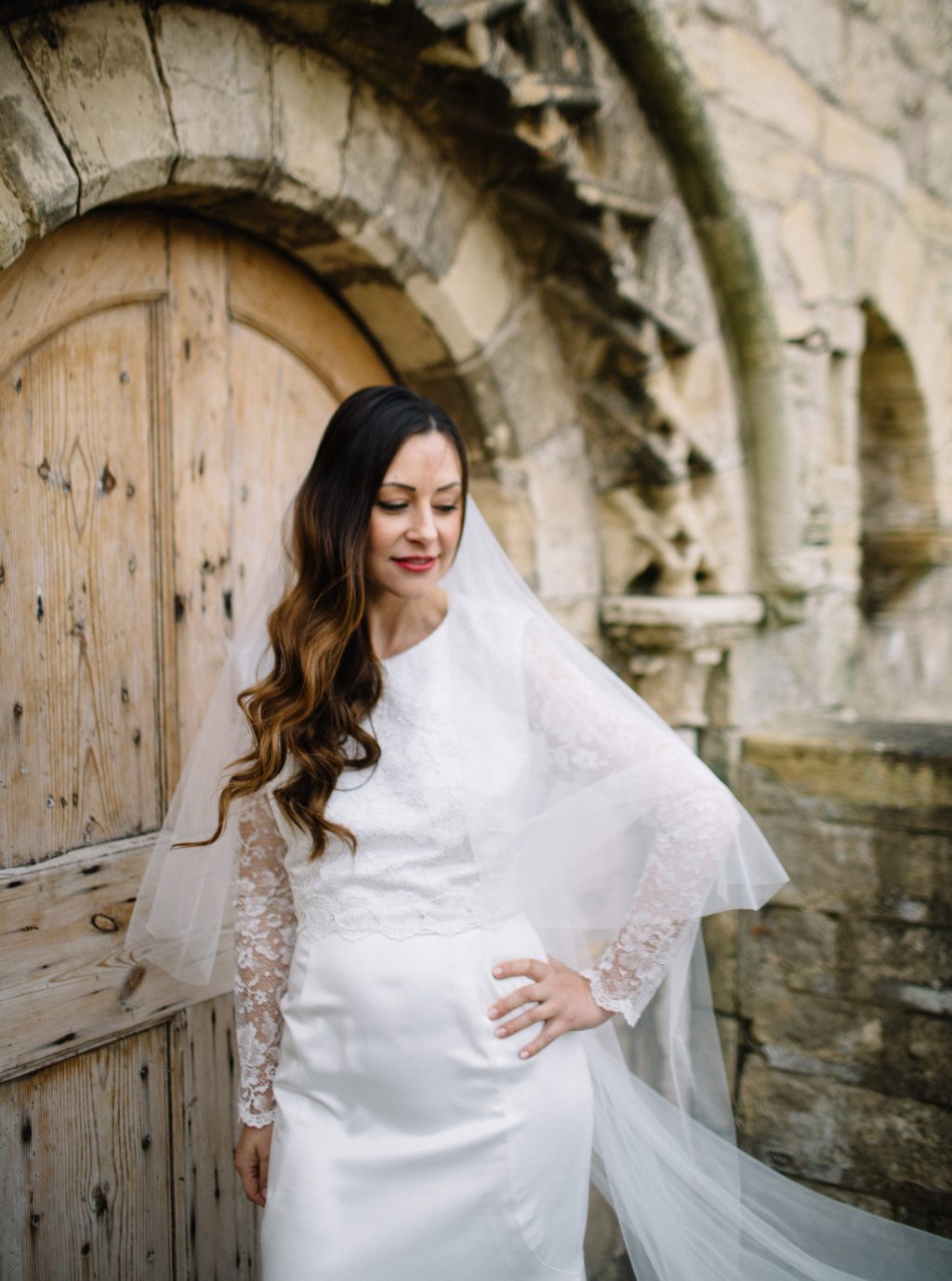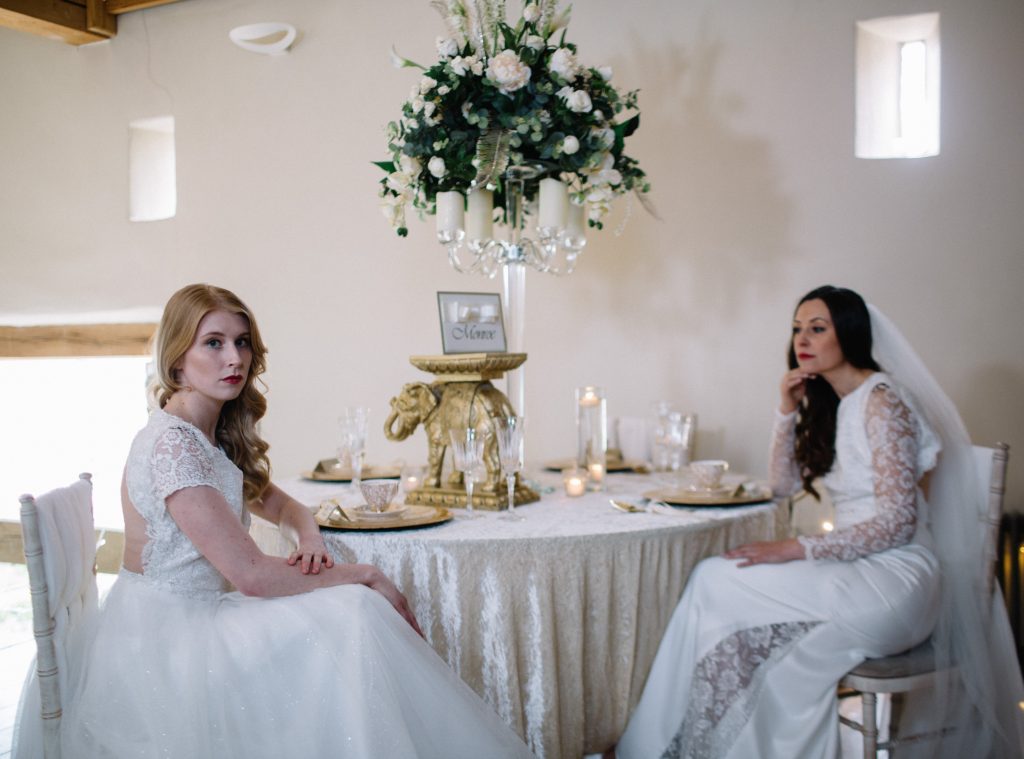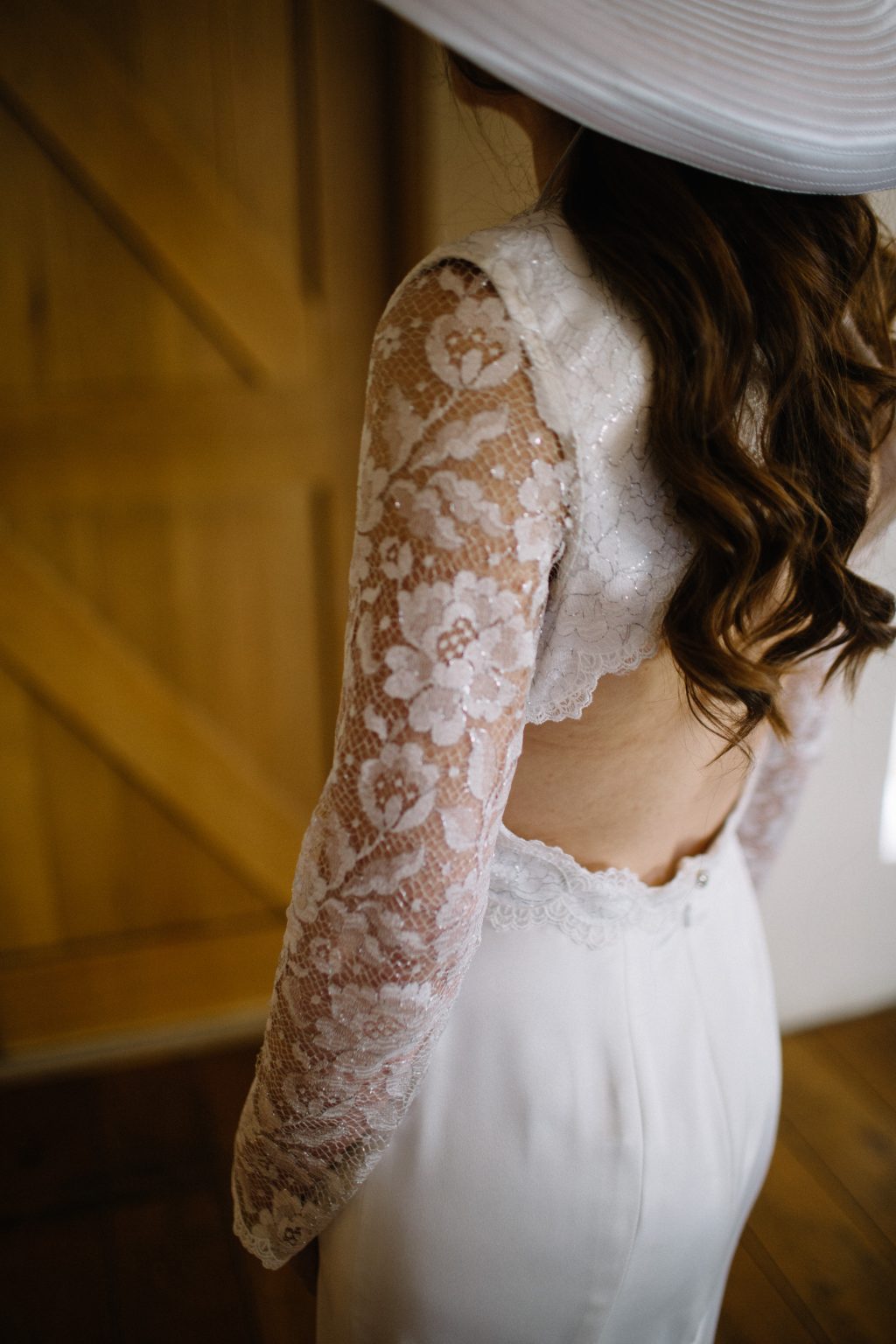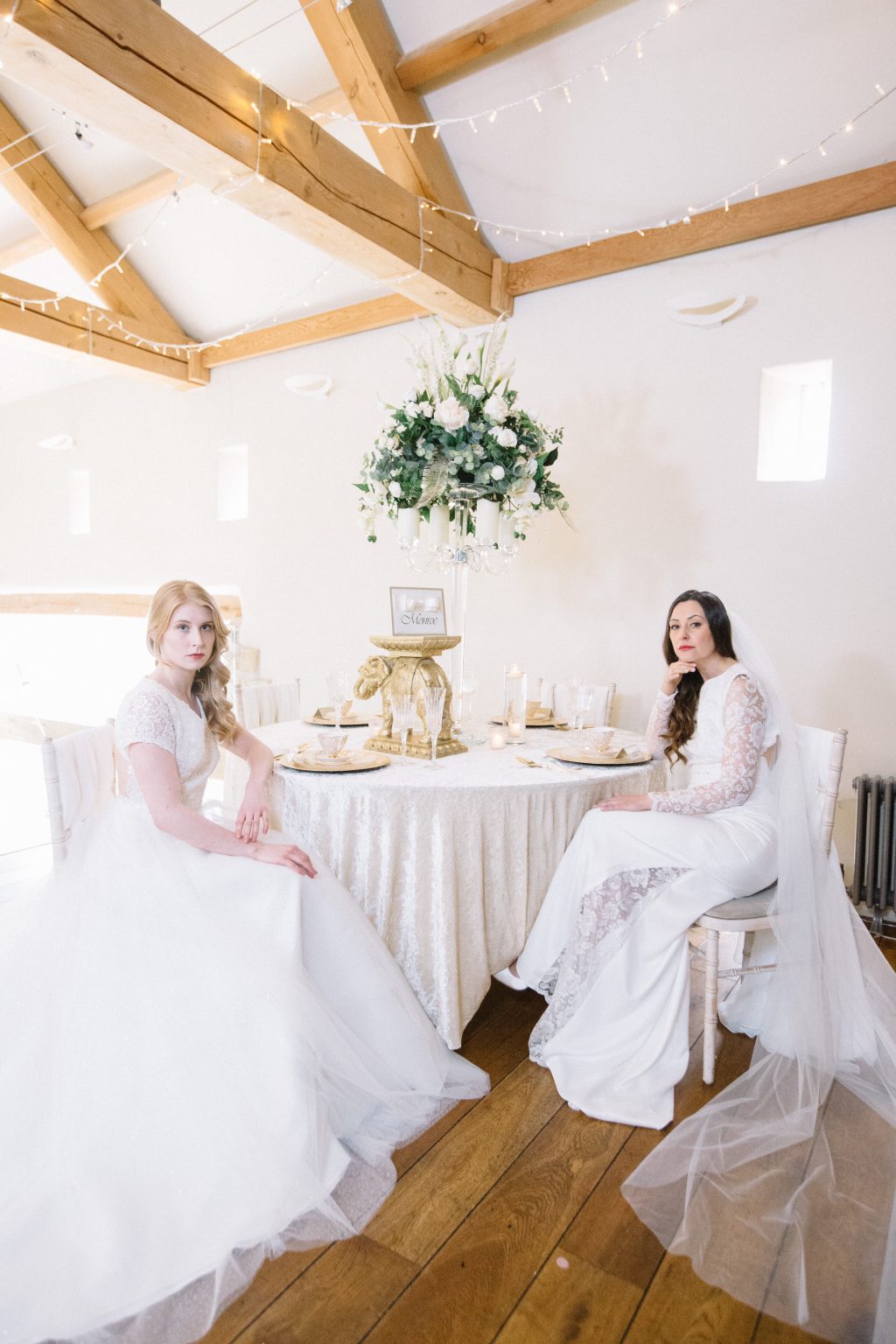 "All our products are vegan certified, non-animal testing, plant based, toxin and chemical free and have an Opti-light technique within them that reflects the camera shots light to give a flawless look and feel light at the same time on the models face."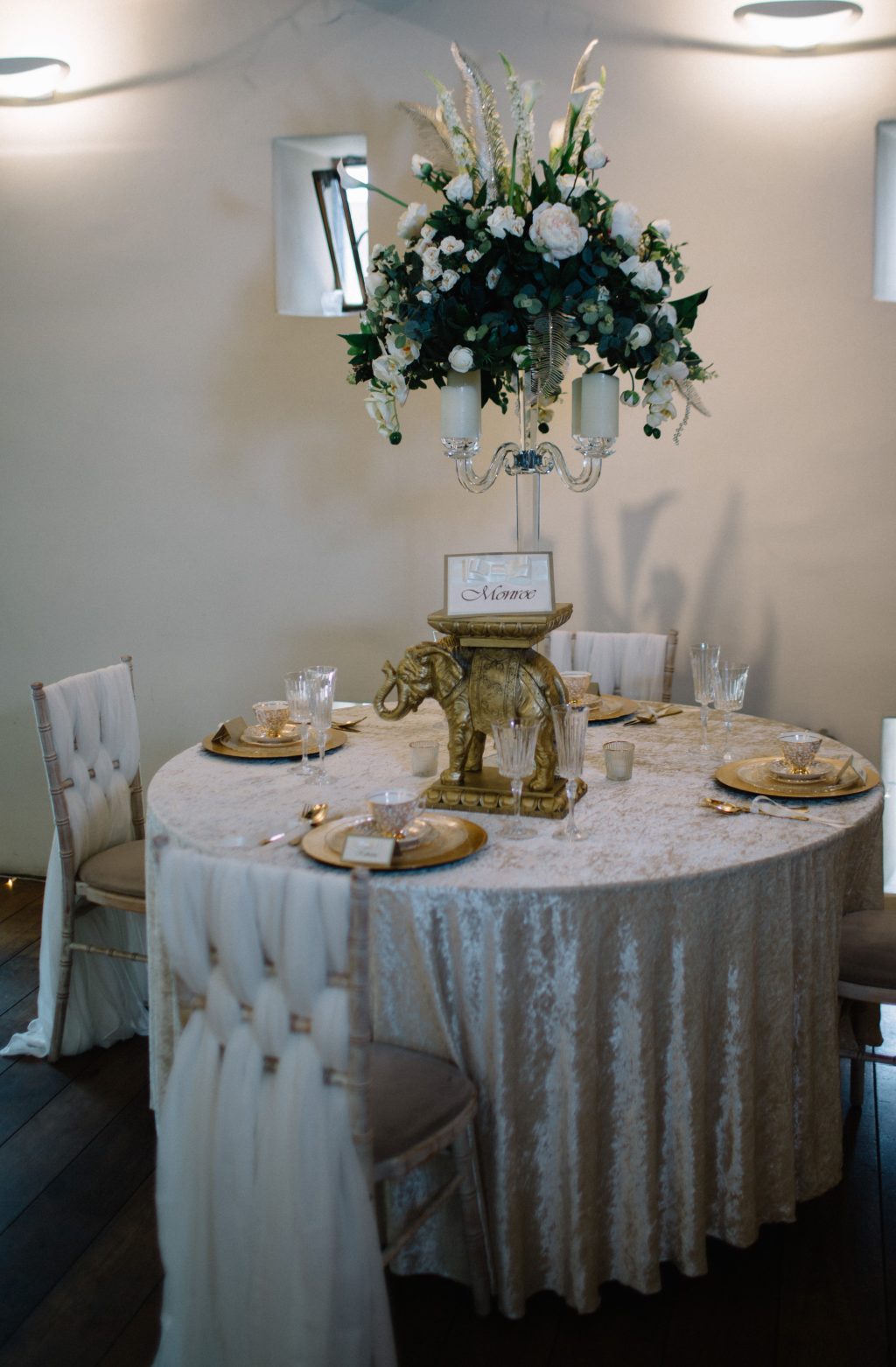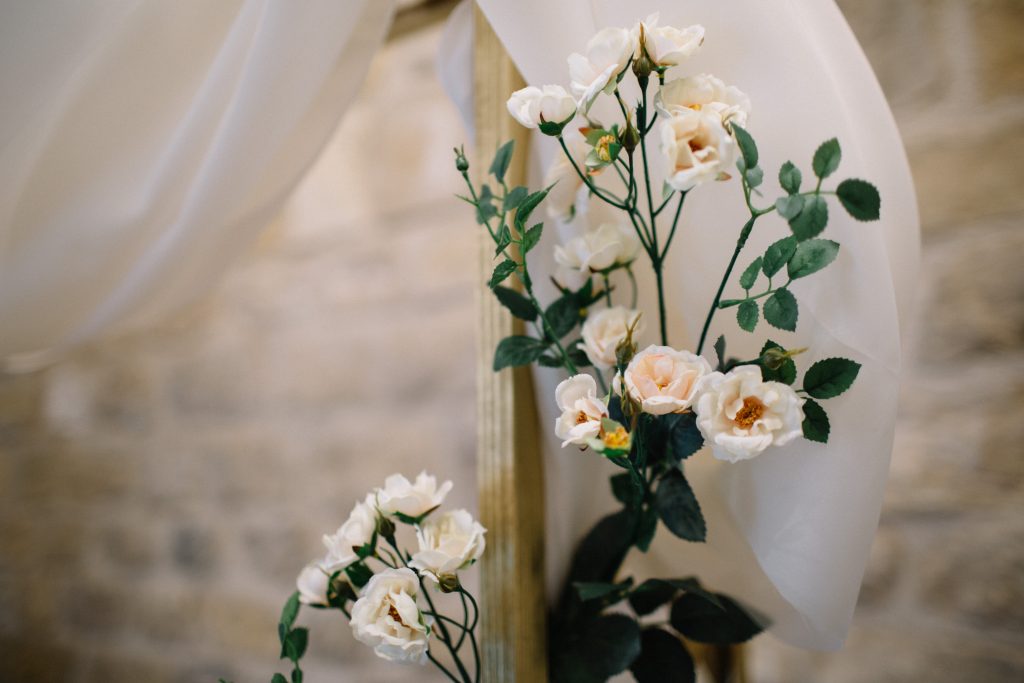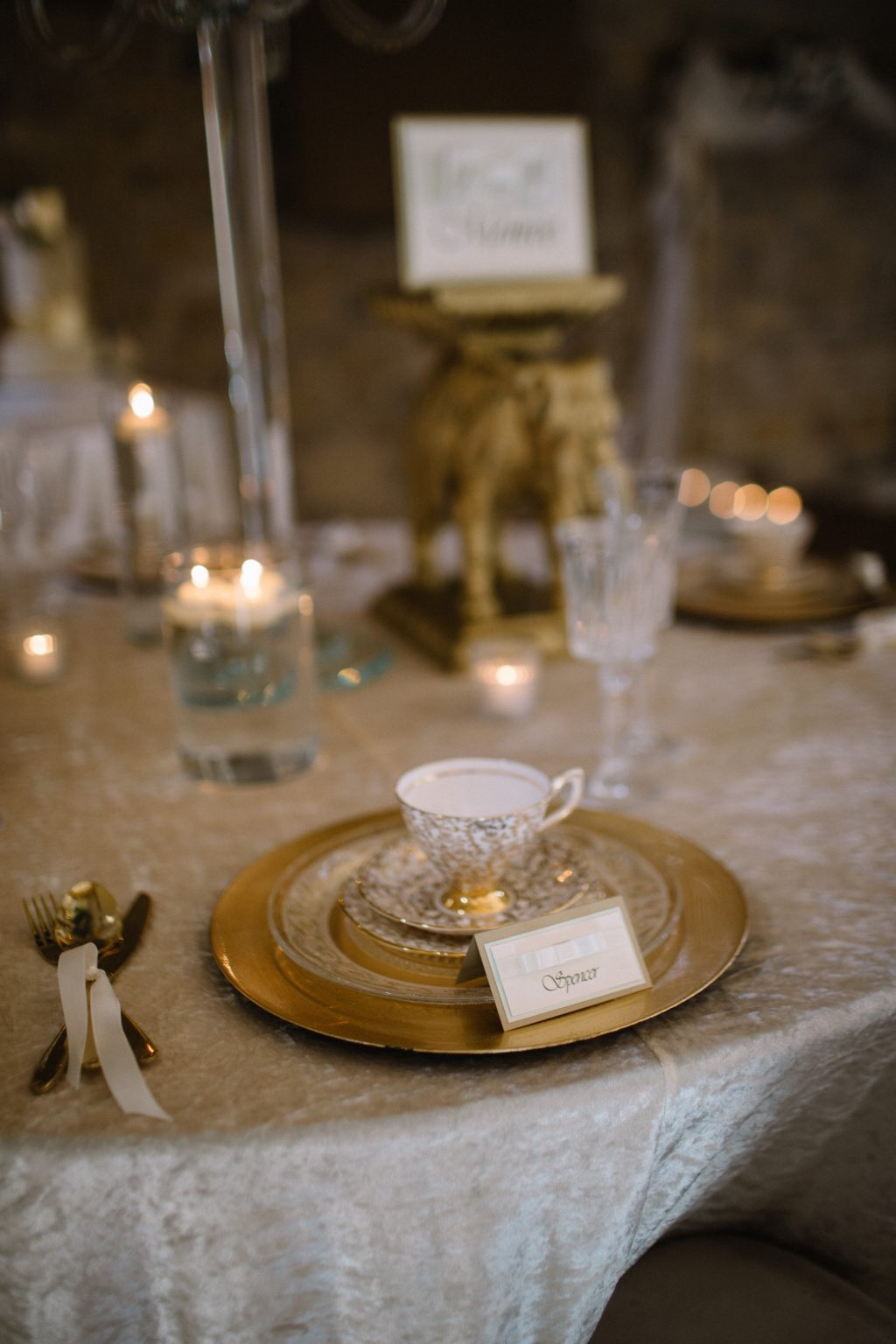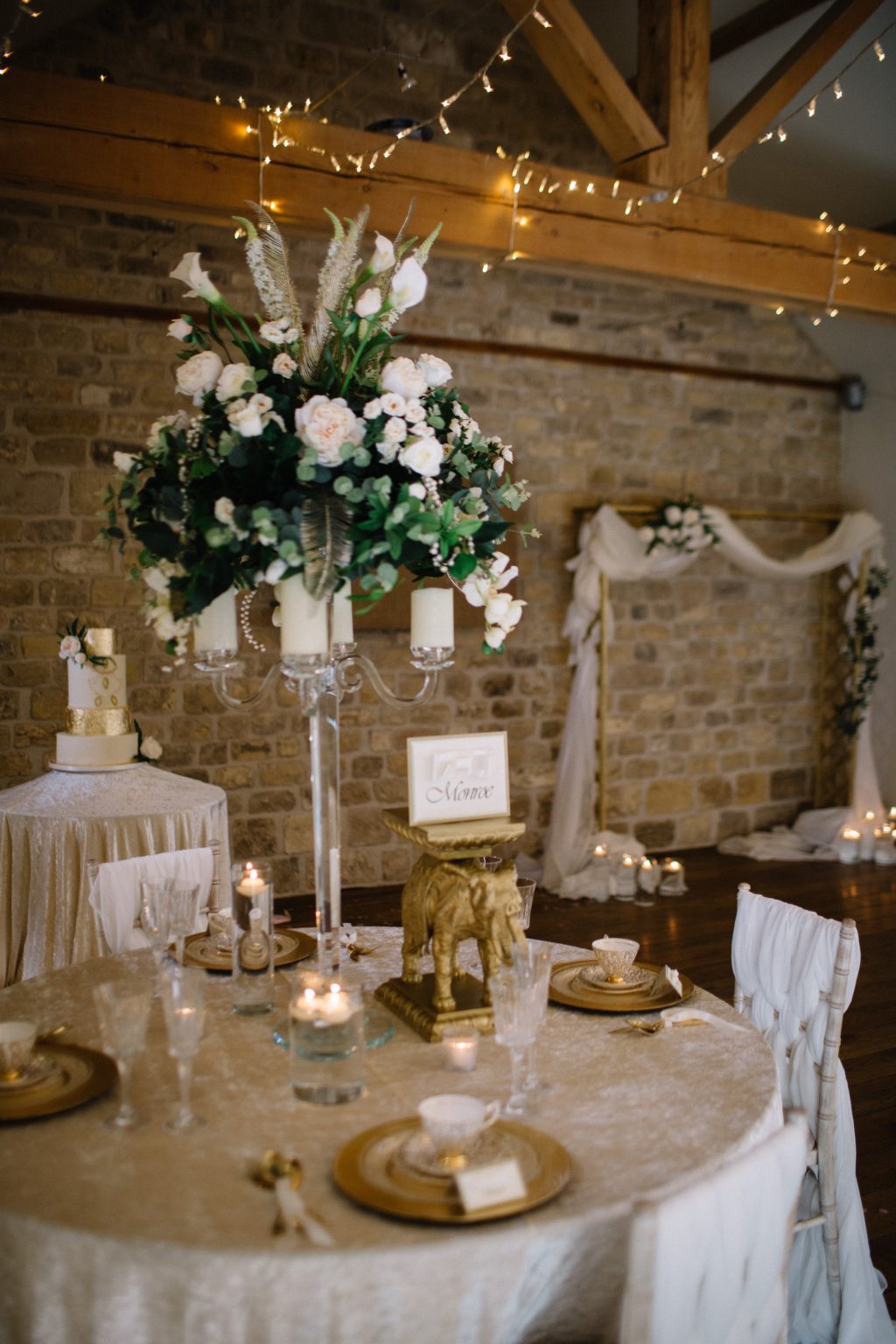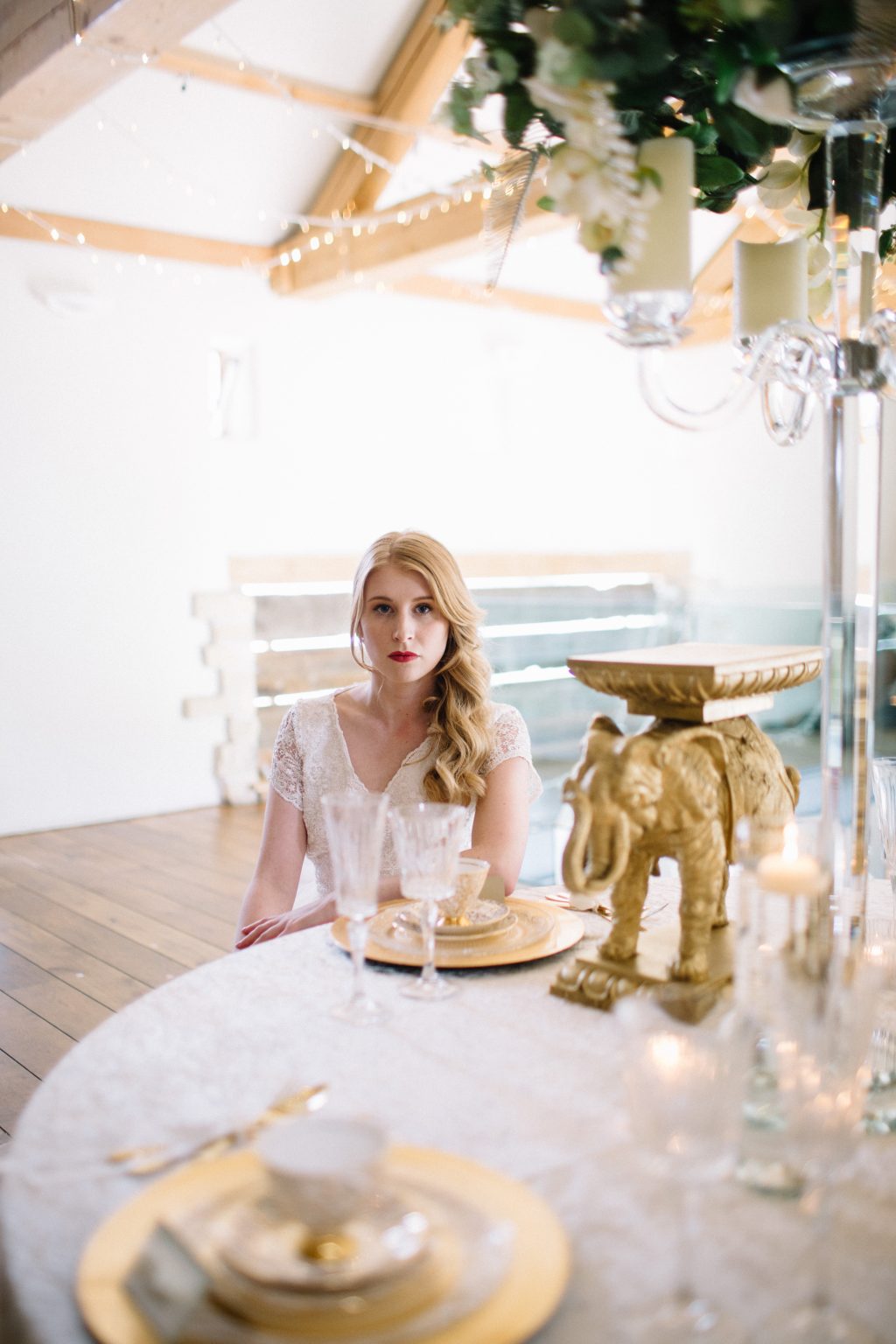 Hair Lora Hill – Aqua Hair Creative
"After speaking with Stephanie,and seeing the styles of the wedding dresses included in the shoot, it was clear to see that the theme would be Avant Garde/High Glam inspired. Having recently come back from 2 courses in Paris and Germany with La Biosthetique; I was able to incorporate their Spring/ Summer 2018 trends that I had hands on experience creating whilst overseas. For the first look, I used a technique I developed in Paris on how to create perfect, effortless curls."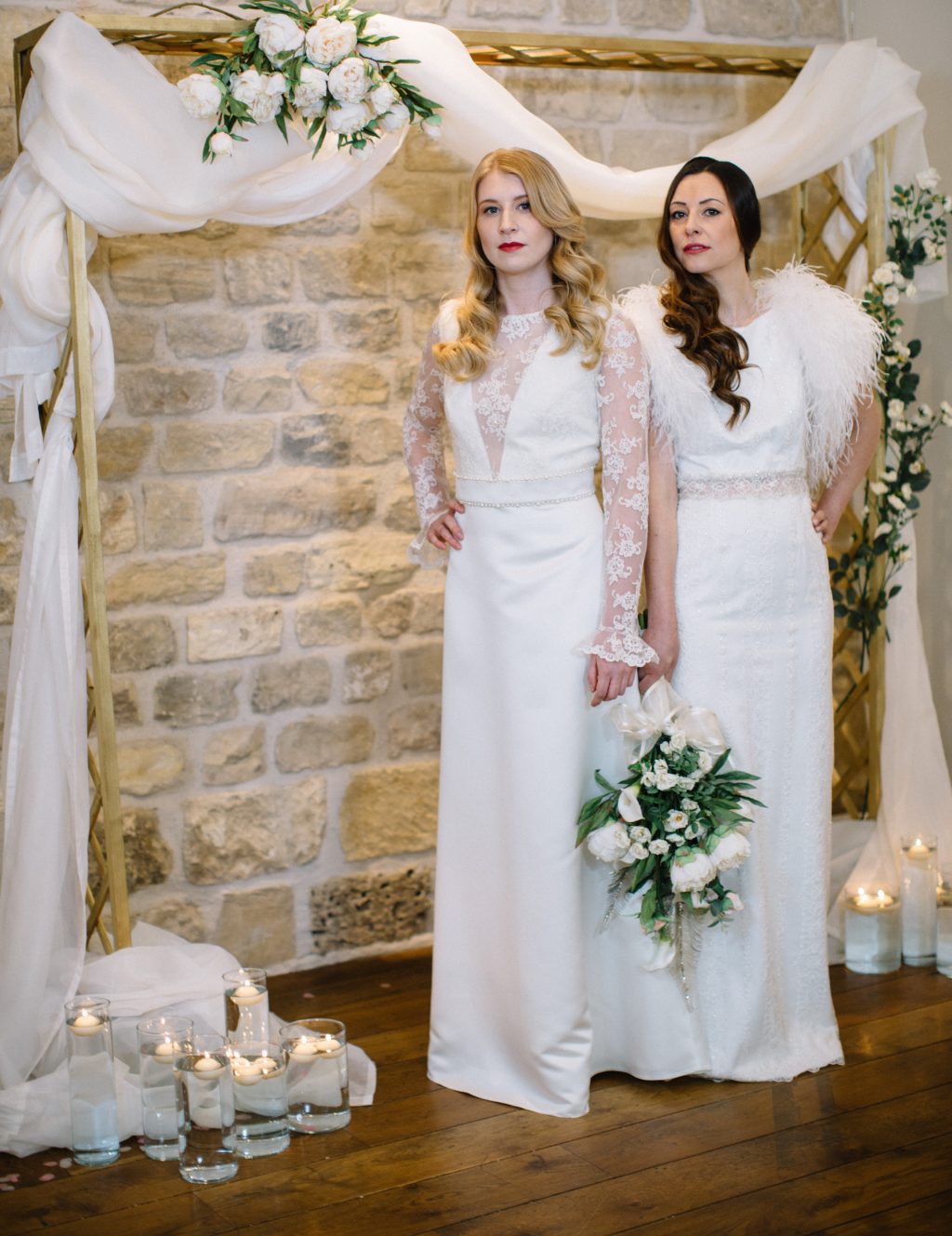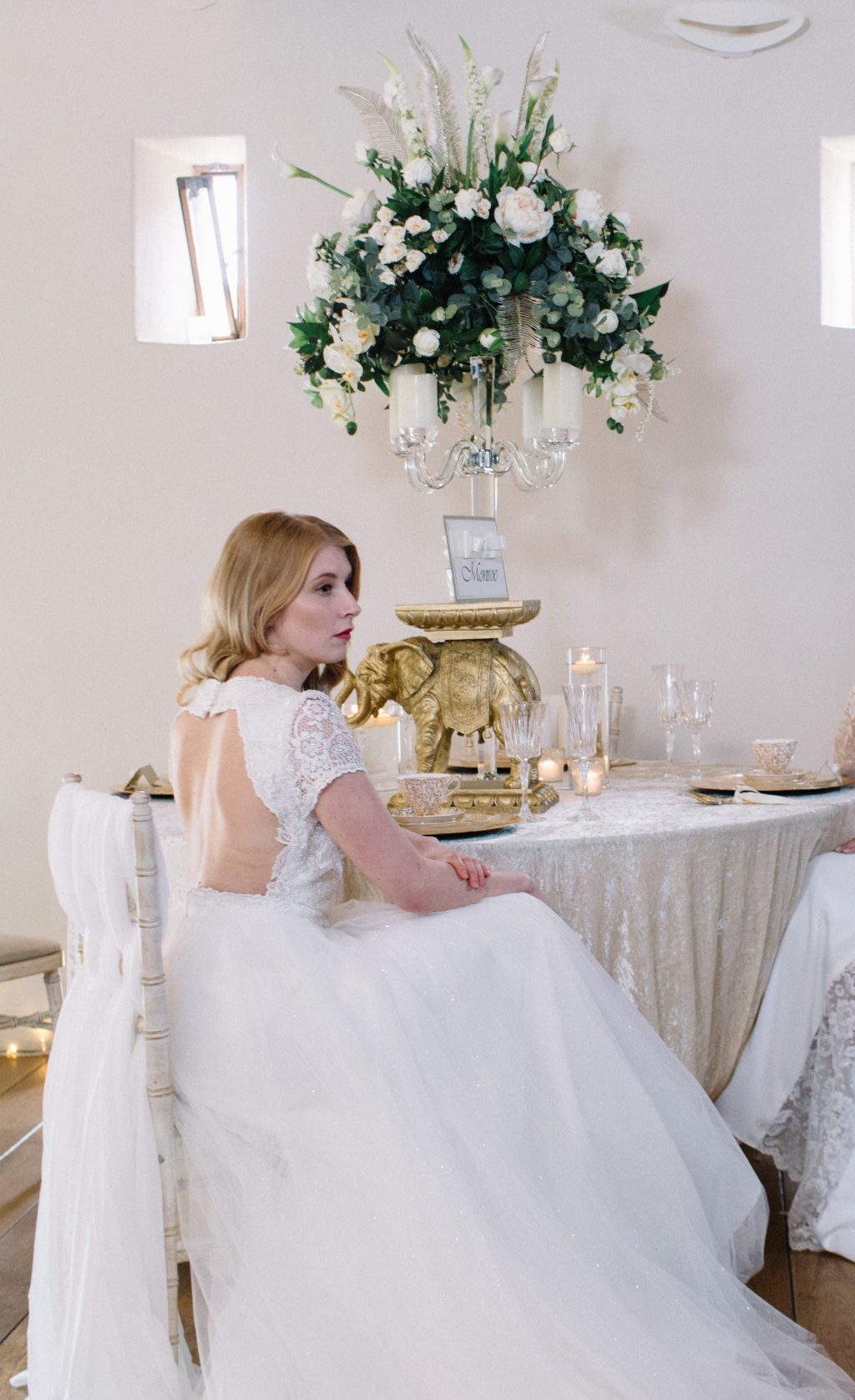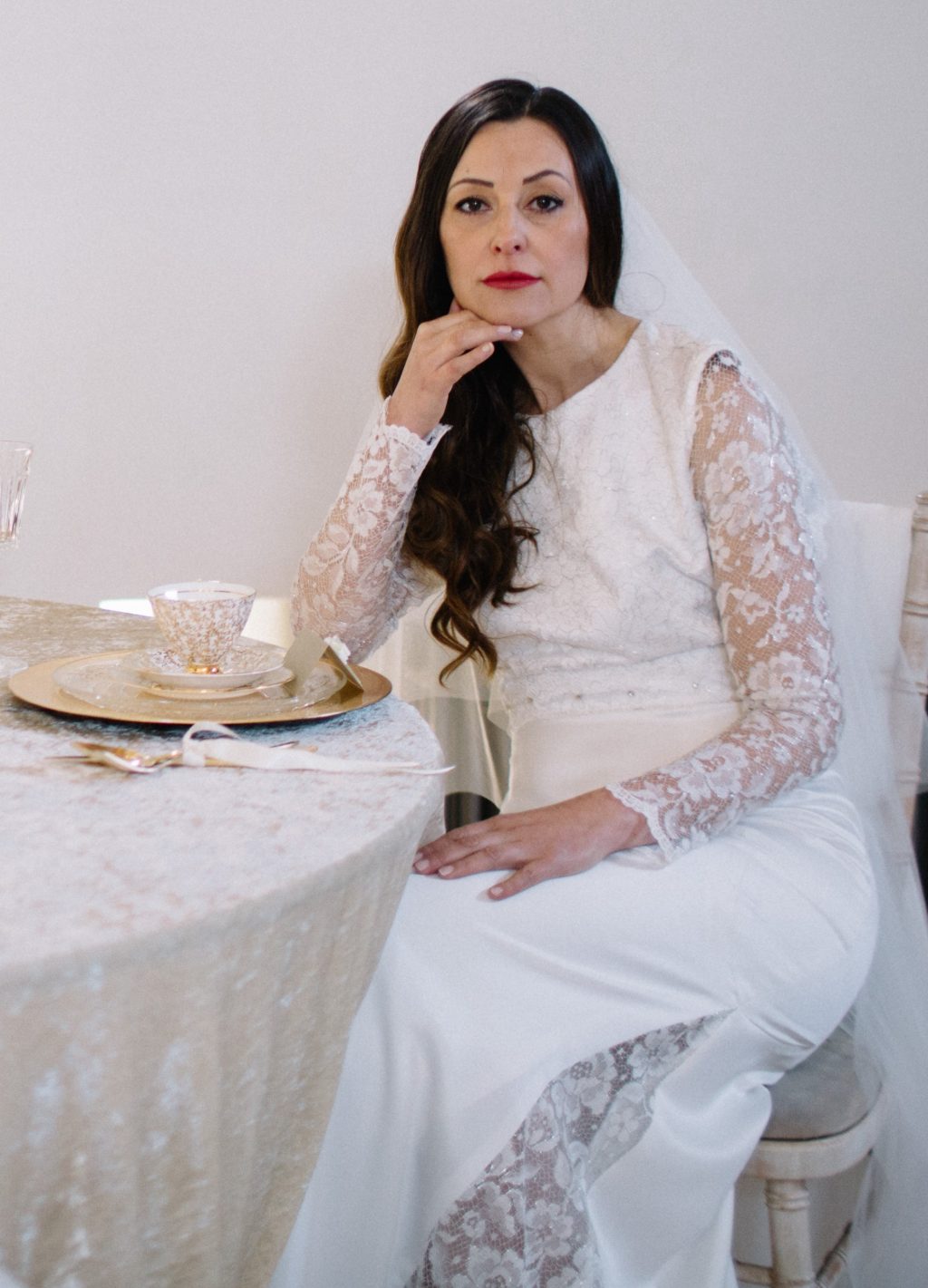 "To achieve this, I used La Biosthetique Curl Protect & Style while curling the hair, followed by their Shine on Spray and Formule Laque Ultra-Strong to set the brushed-out curls. On the second look, we were wanting the model's hair to be pinned up. To prepare the hair for this, I used the La Biosthetiques Powder Spray to help create extra body and texture. The La Biosthetiques Moulding Spray was used to make the hair more pliable and workable. From here, we created the desired styles on each model, accessorised with hair pieces, to finish off the Avant Garde theme."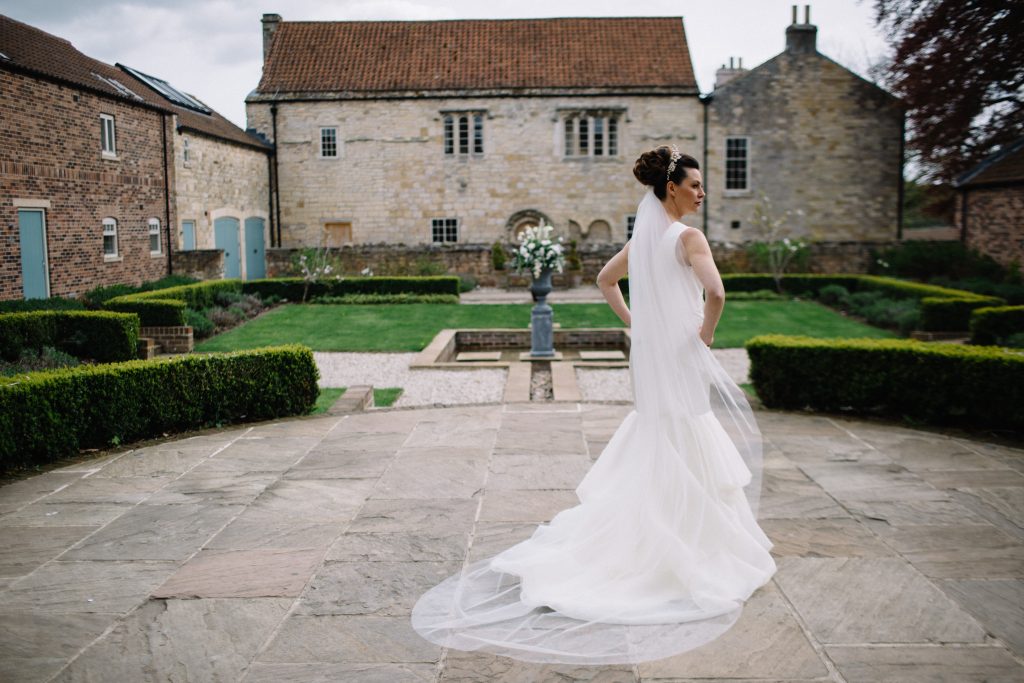 Millinery – Simply Devine
Designed by milliner Liz Devine-Wright of Simply Devine, the stunning wide white brimmed satin hat is suitable for a bride or one of her guests. This lovely versatile white hat is beautifully trimmed with pleated crin, quills and gorgeous large feather flowers with seed centres. White will complement many summer outfits, or is perfect for a modern bride who doesn't want a traditional headdress. Available in other colours to match this season's summer fashion shades – but white never goes out of fashion.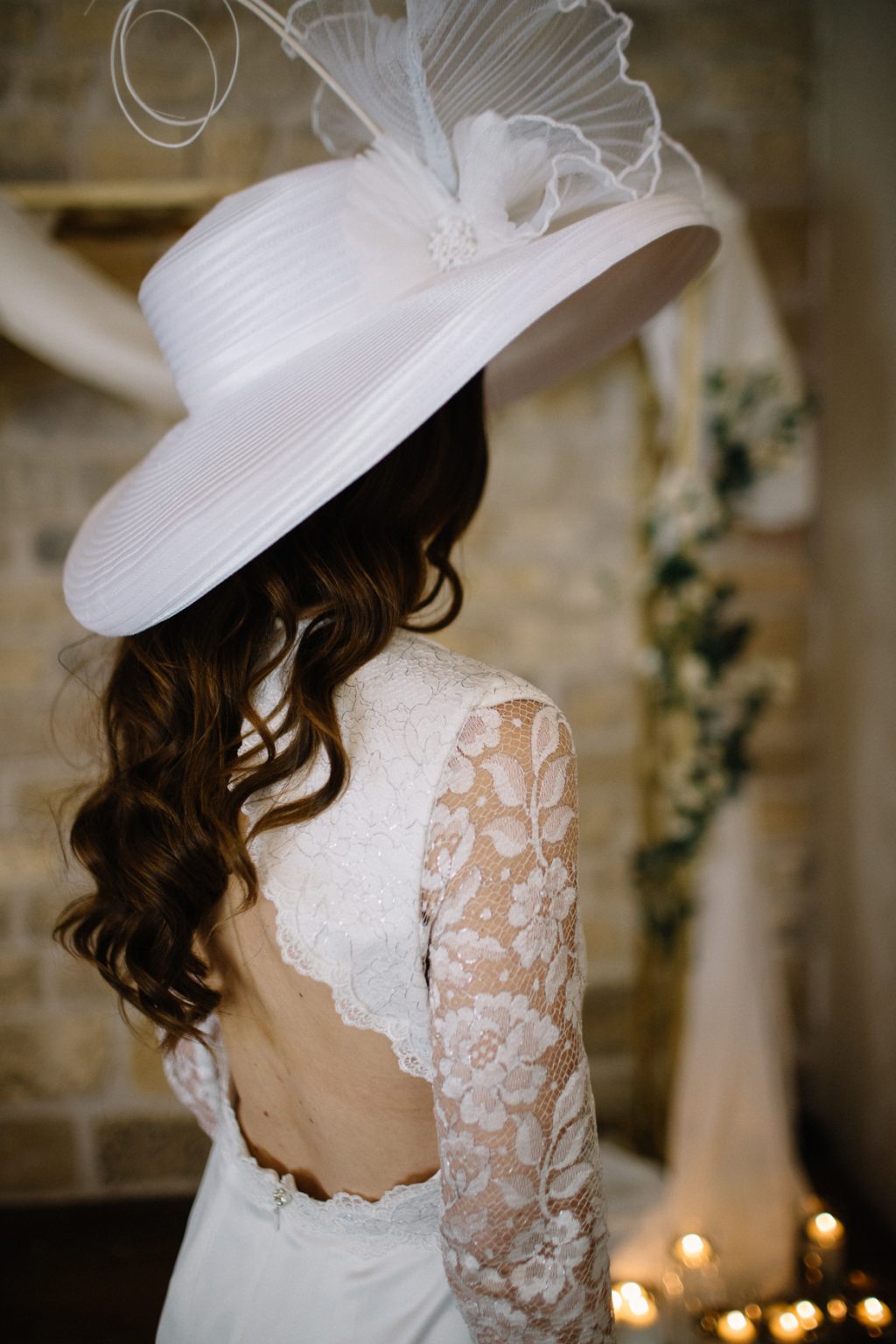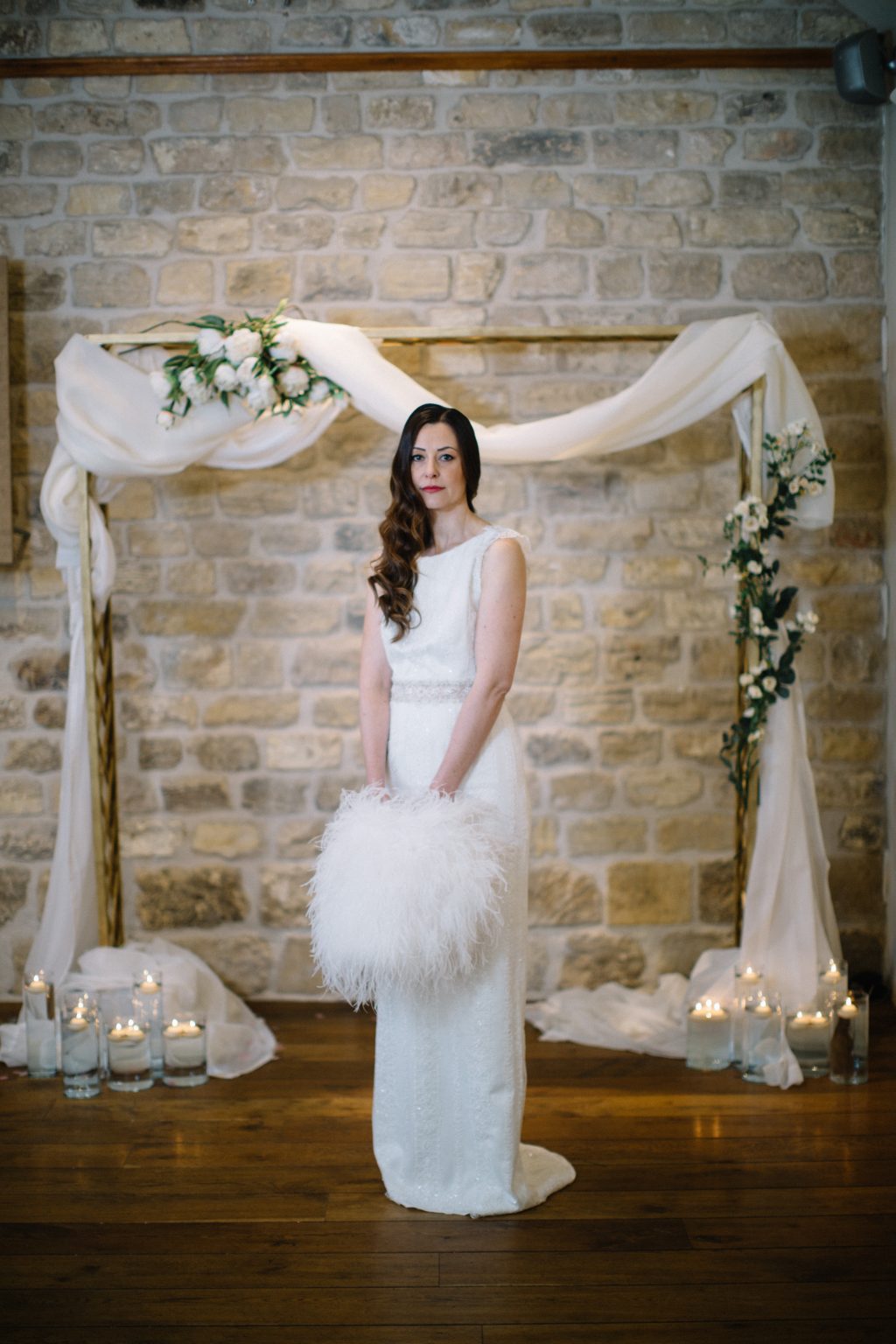 Cake- Quite Contrary Cakes
"I knew very little about the two art movements of this era, and hadn't created anything inspired by these before, so my initial idea was to use Stephanie's brand colours black and gold to create something around all 3 themes, however, after studying Stephanie's stunning dresses I decided to focus on her love for bead work and pearls."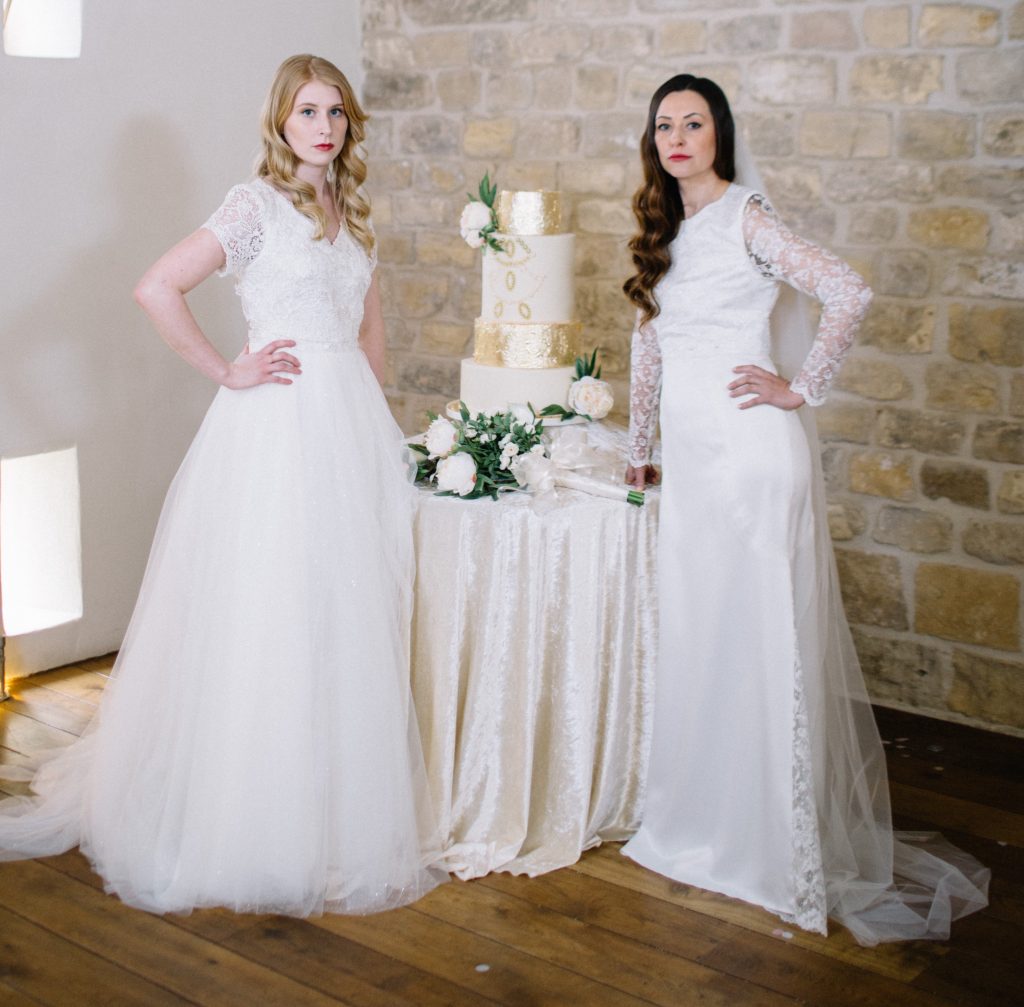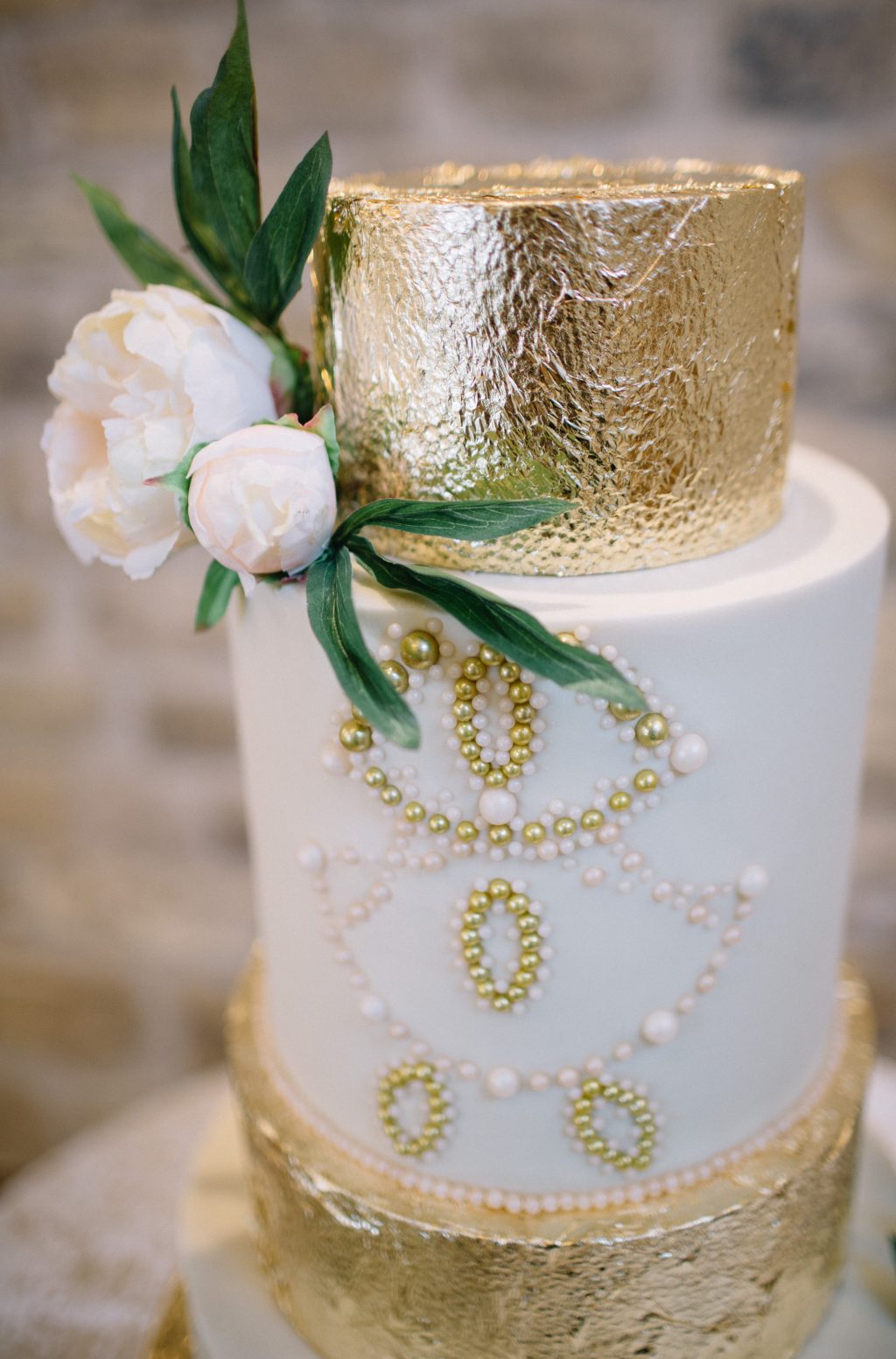 "So, I replaced the black for a soft ivory to compliment her dresses and brought in some of the intricate details. As L'Age D'or was commonly translated as the 'golden age' adding the gold leaf just seemed to suit. For the continuity of the photo shoot Rebel Roses kindly dressed the cake with their beautiful flowers which accompanied the bridal bouquet and styling perfectly."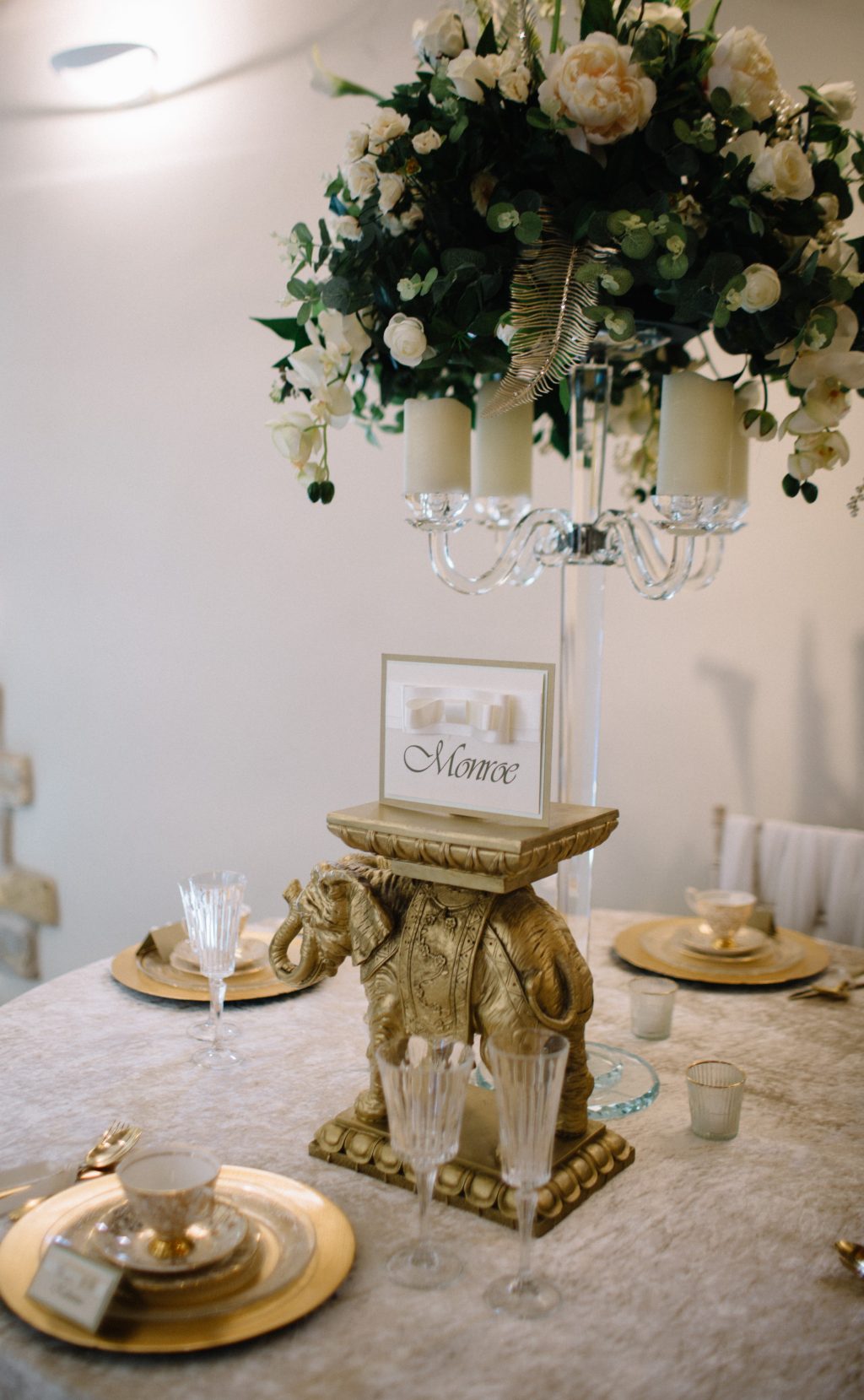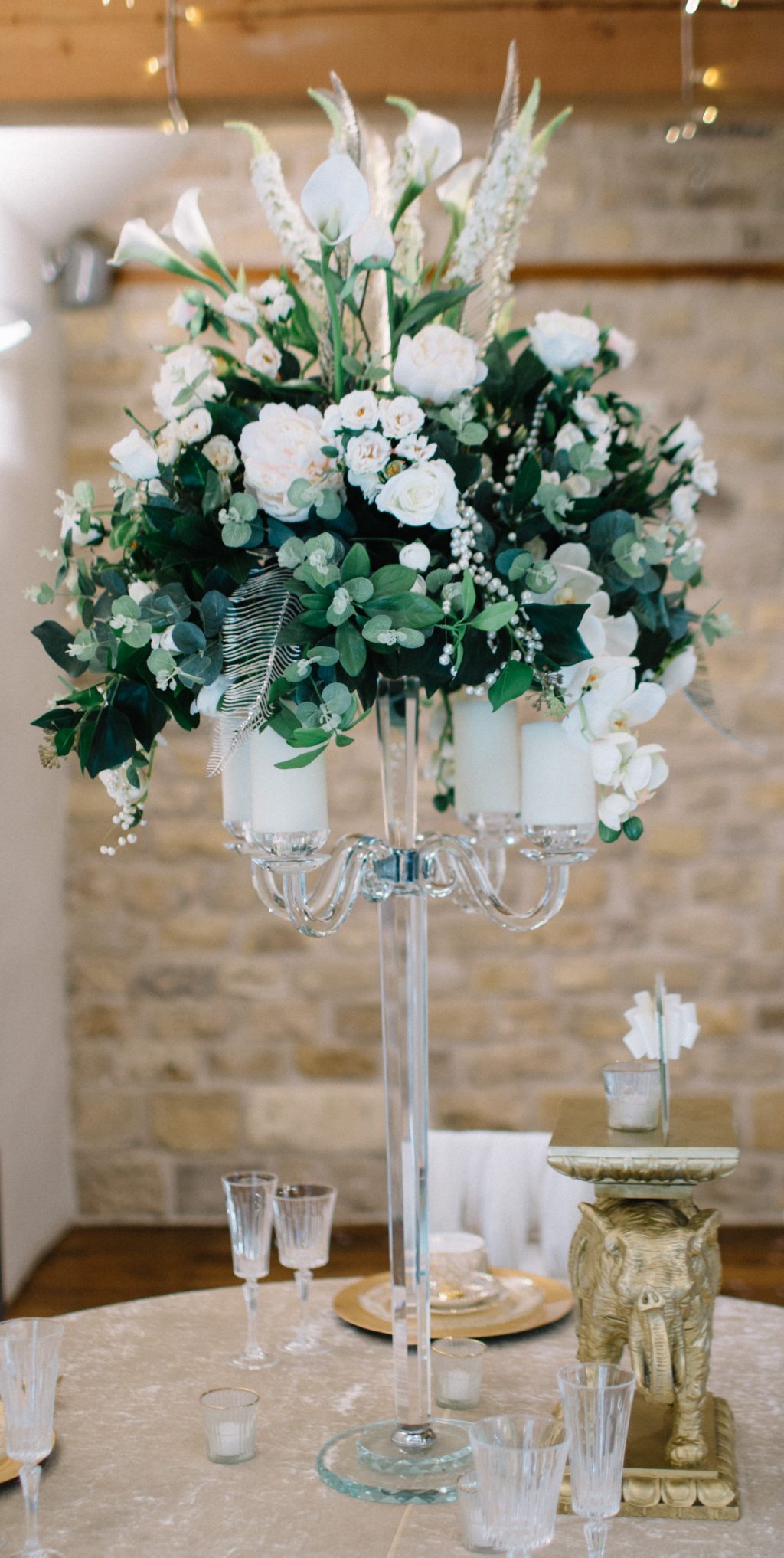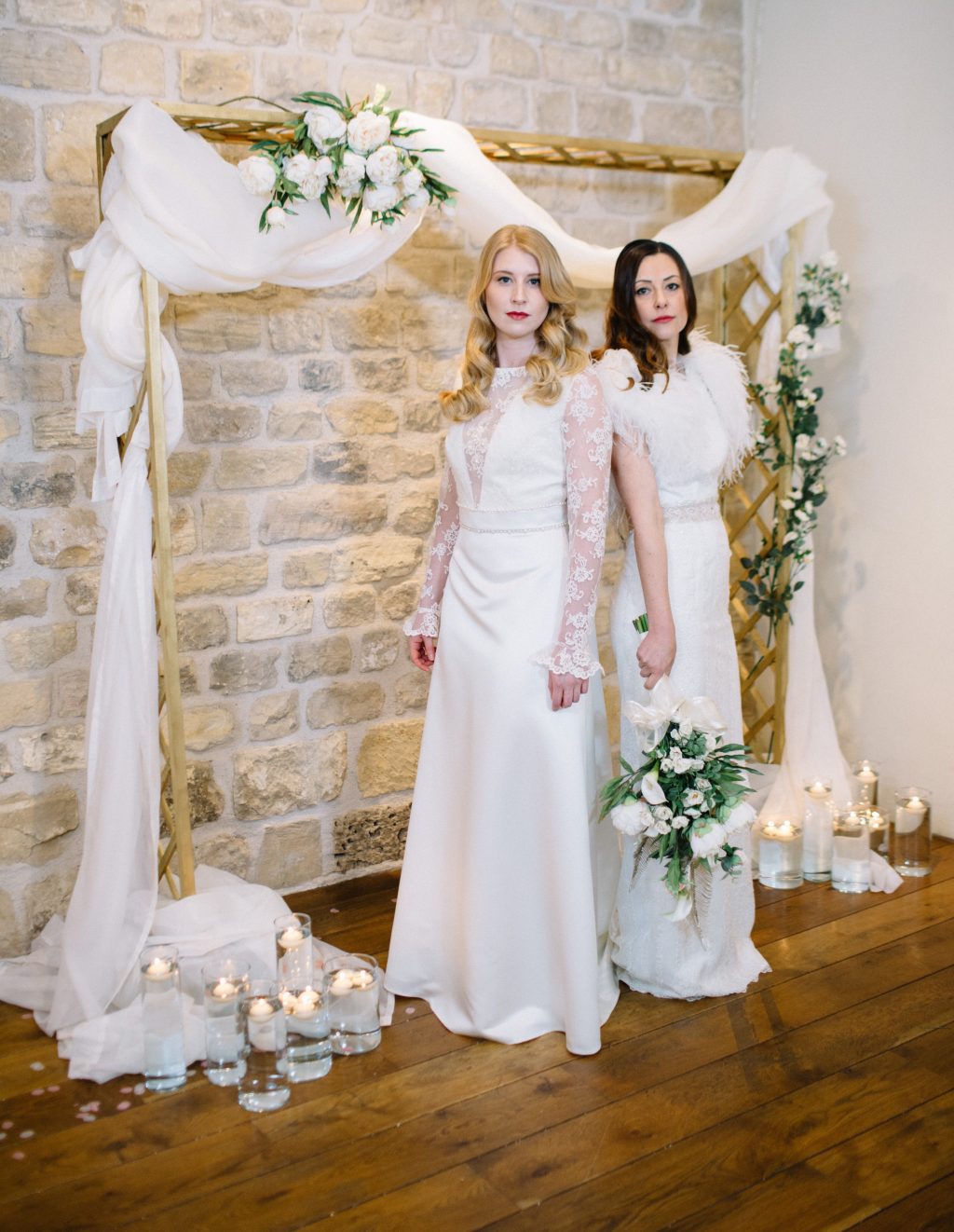 Florals Rebel Roses
"The florals needed to be big and bold for this shoot. We used a colour palette of ivory, pale pink and sage greens to compliment the styling. The main florals were roses and peonies which was a nod towards the vintage feel. Both the bouquet and table centrepiece were filled with a mixture of these, and then carried through the set, callalilys and gold feathers were then added to create height and drama."
"The mixture of both vintage and modern florals, mixed with golden tones, gave the true opulent feel needed for the vision of the styling."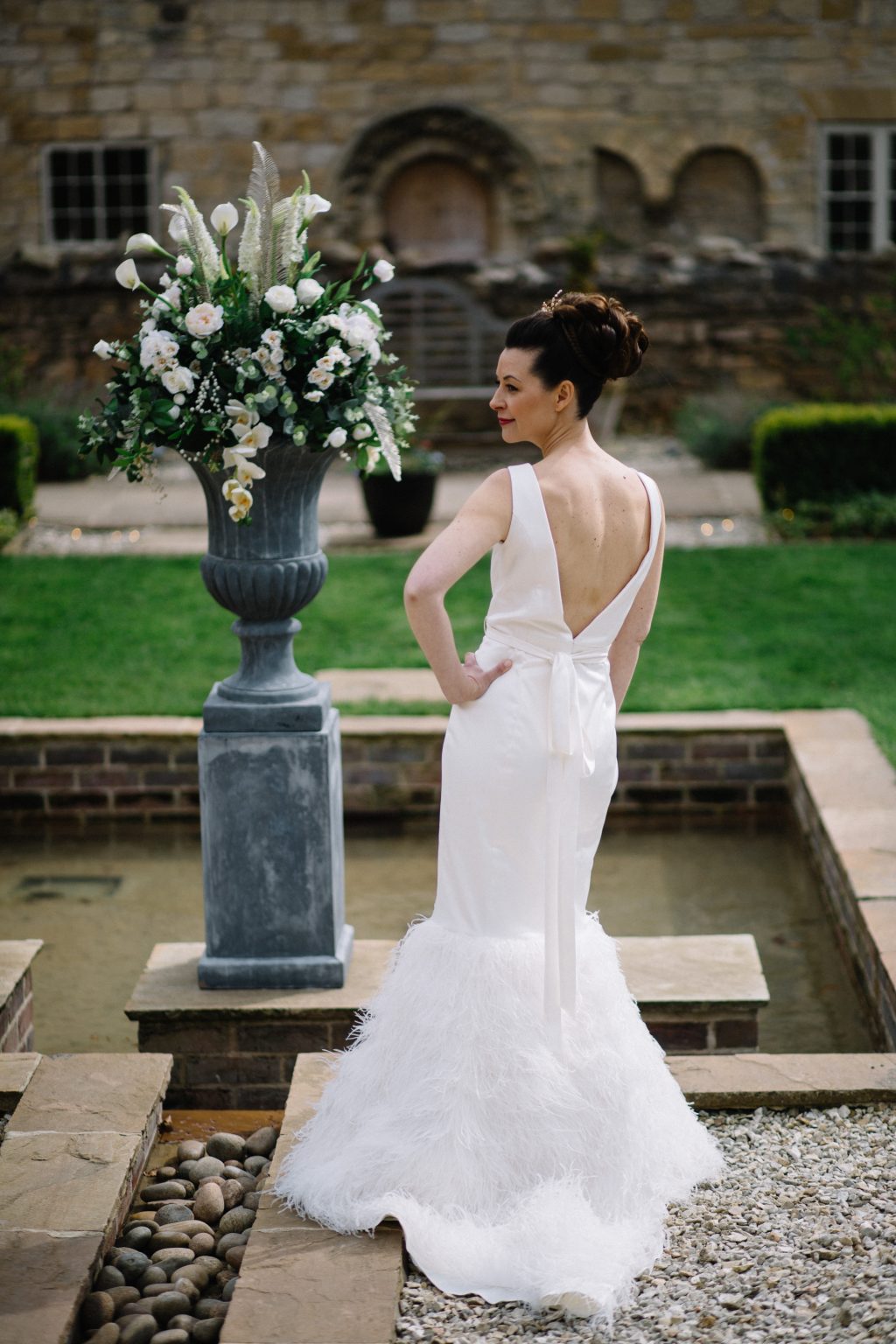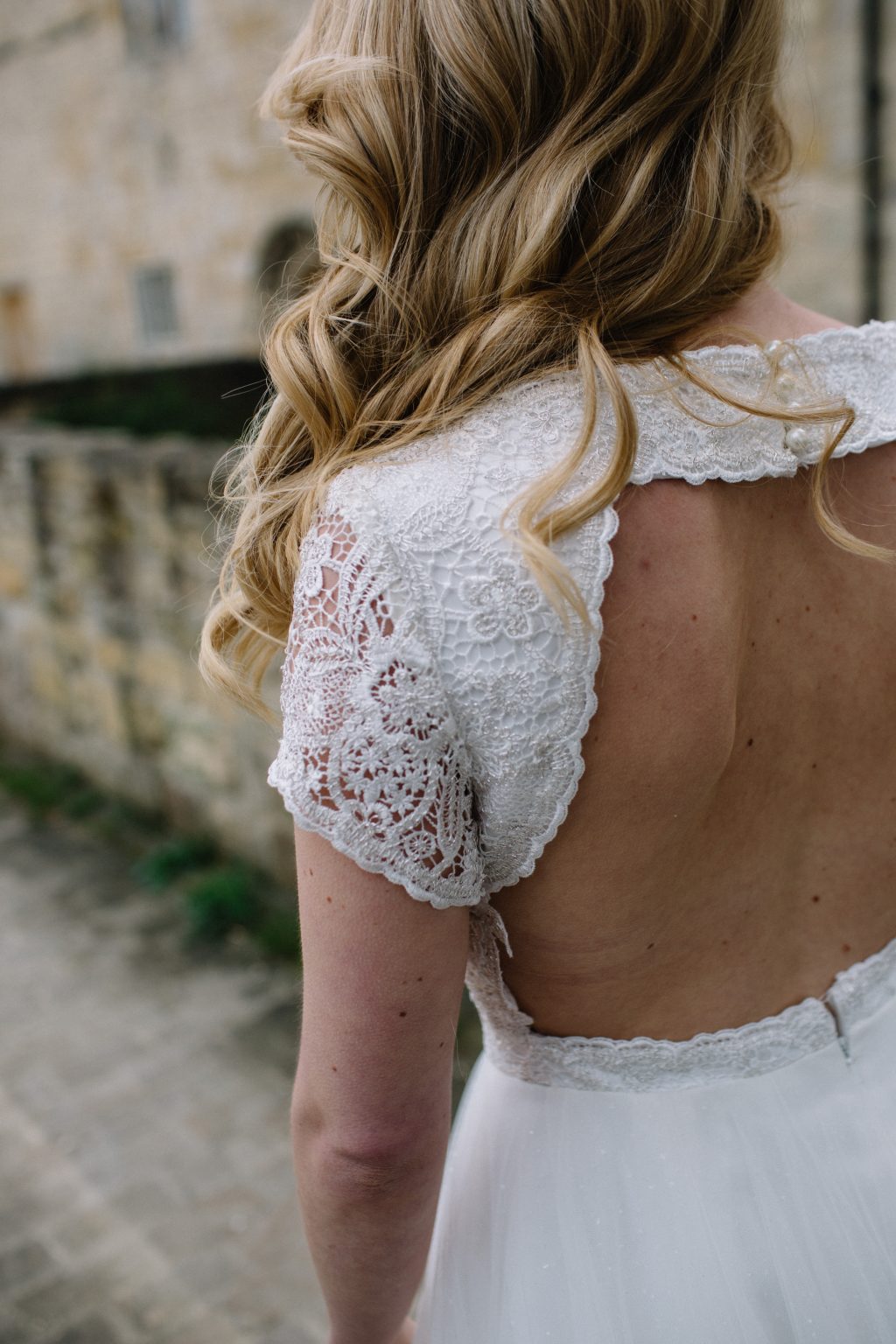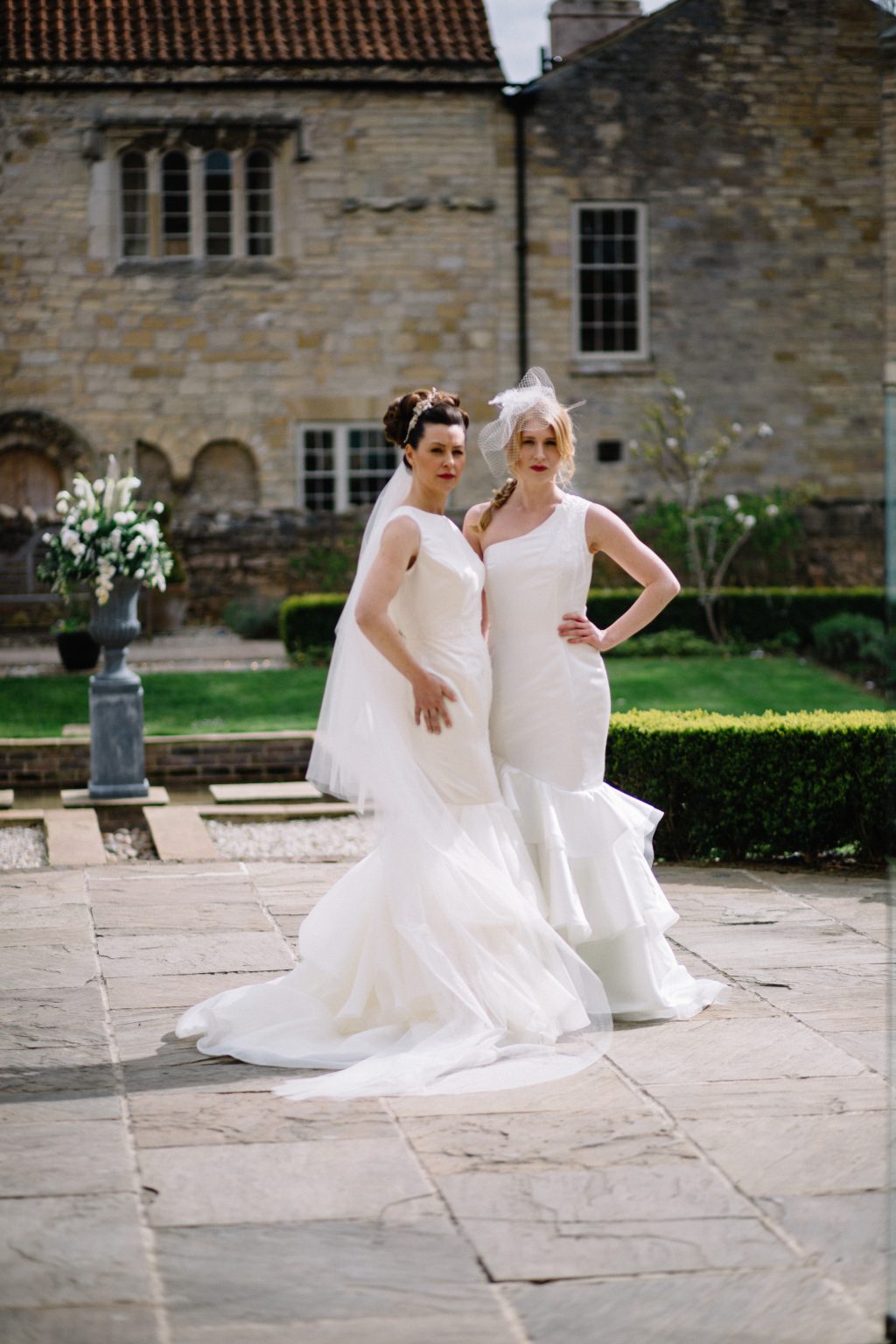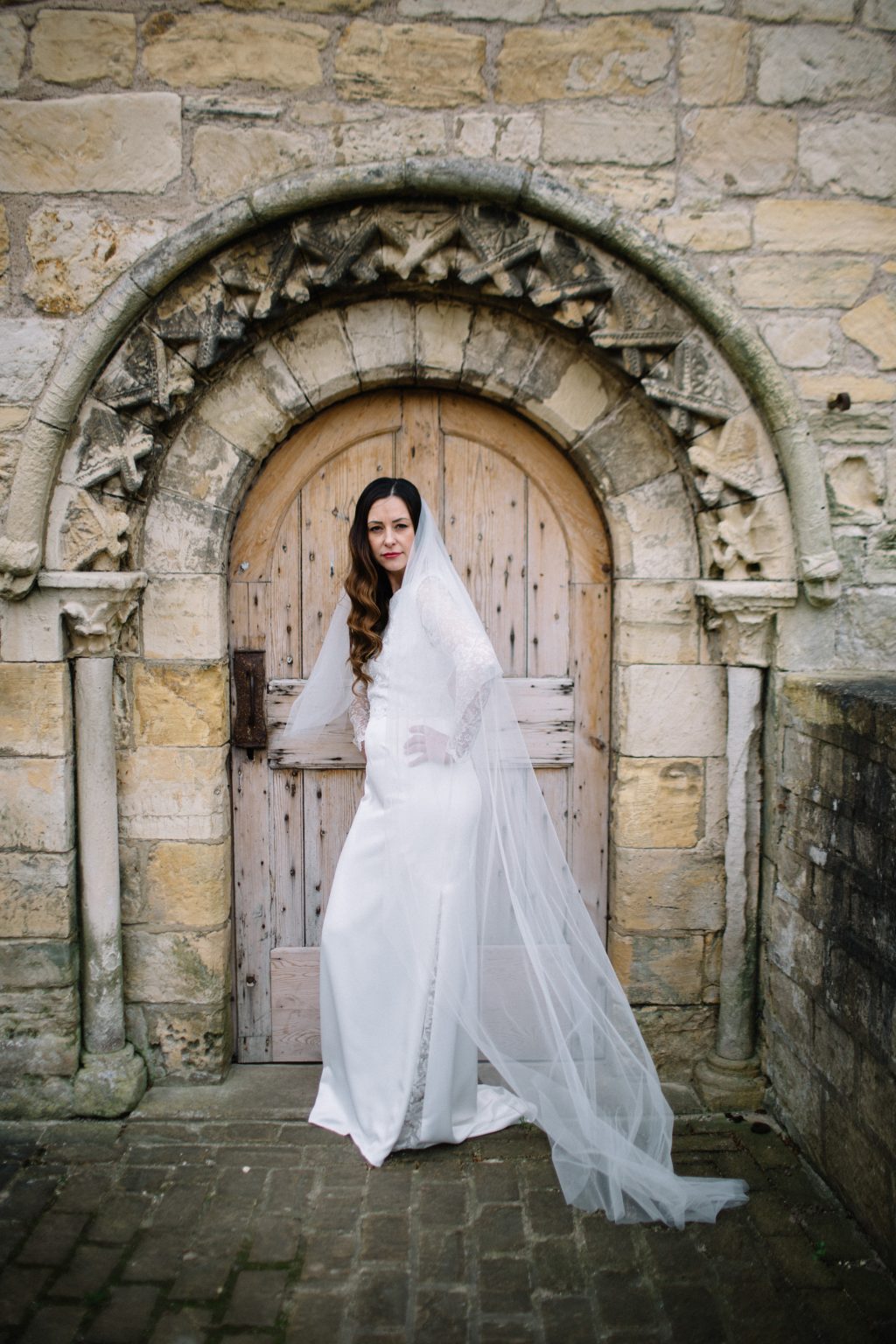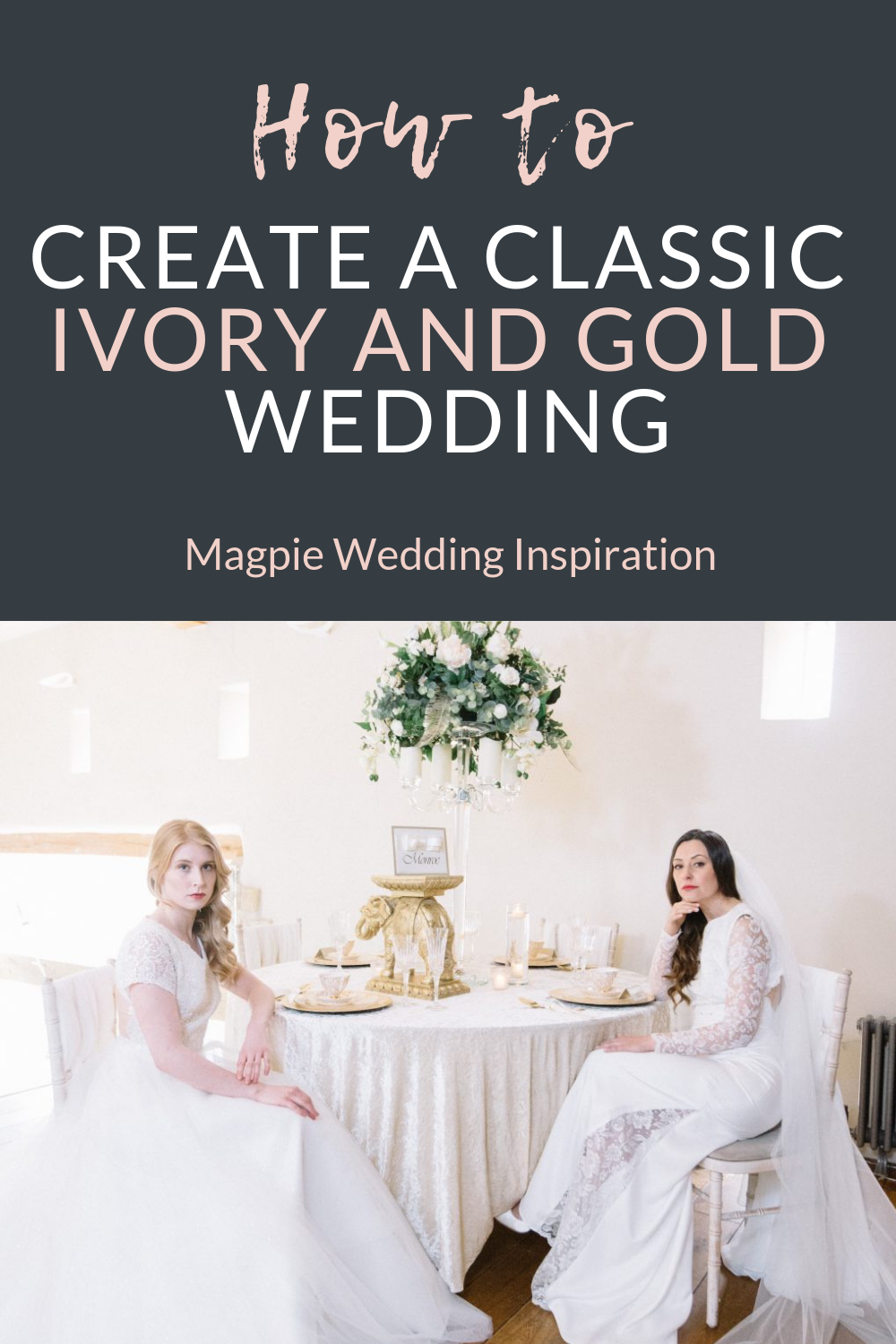 The Team – Classic Wedding with Bespoke Bridalwear and Ivory and Gold Styling
Photographer – Joe Stenson Photography
Venue – Priory Barn and Cottages,North Yokshire
Dresses – Stephanie Moran Couture
Florals – Rebel Roses
Cake – Quite Contrary Cakes
Bridal Hair Accessories – HF Couture
Millinery – Simply Devine
Hair – Aqua Hair Creative
Make-up – Beautiful Brides
Stationery – Rachel Elizabeth Designs
Venue Stylist – Something New Styling
Videography- Midgley Wedding Cinematography
Looking for more classic wedding styling check out our online magazine BOND BRIDE