Your wedding day is undoubtedly one of the special days of your life, and what better way to enhance the memory of it than by having a vintage "theme"? Some people choose vintage as this is how they live their life all year round, some people just choose a vintage dress because they fall in love with it's style and history and some choose to theme the whole day.
There are so many vintage themes to choose from, so it is probably best to start by flicking through all those old books, photographs and magazines, and perhaps even settling down to watch some old classic movies, before deciding on the era, the look and the feel you really want on your big day.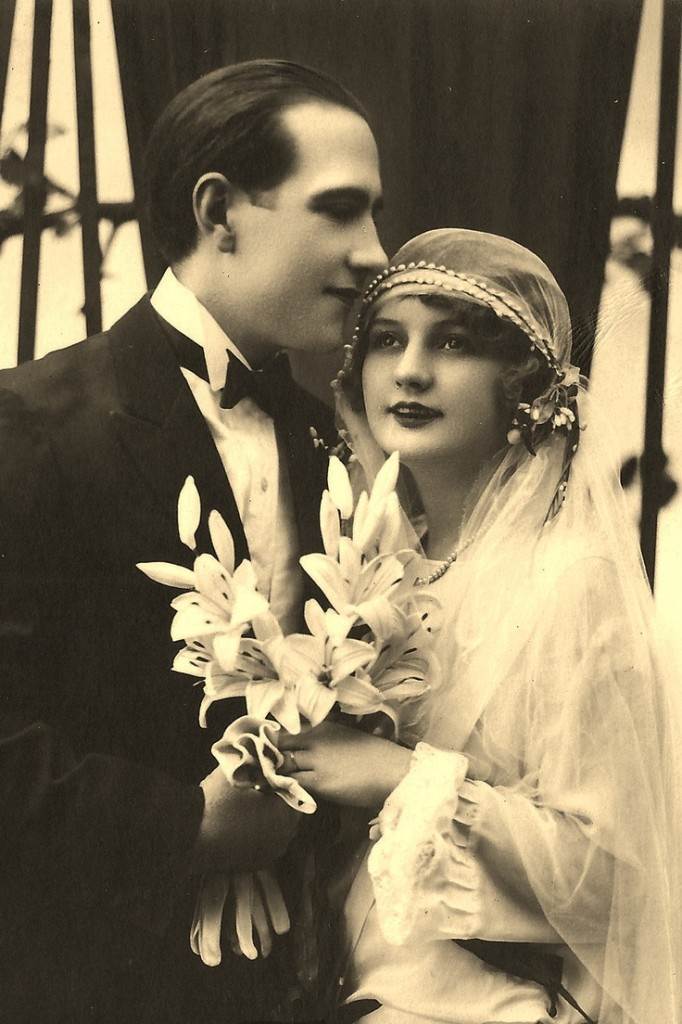 There are so many accessories that can be used, many of which can easily be handmade for a particularly intimate feel. One of the first opportunities to advise your guests of the theme can come in the form of little cards asking them to keep the date clear to attend your wedding. Use old-time lettering from your chosen era to decorate your invitation; even customising the card to resemble an old sepia photograph will set the tone for your day.
The venue selection is important when considering a vintage themed wedding. The location will have to lend itself to the era you have selected and not look too contrived. Perhaps a country house hotel or even a marquee within the grounds of a stately home will be the perfect site, or an old theatre or town hall. The physical layout of the venue is crucial to the ambience of the era. Country house venues are often adorned with white wooden shutters that cast a stunning light across the intricately dressed tables of lace and pearls, picking out the glint of traditional candelabra and the peachy colours of the table flowers.
The lighting can be influenced by timeless antique candle lanterns, the tables resplendent in white lace for that classic, pure and indulgent feel. The photography can be limited to black and white, or sepia, to both perfect the look and to leave you with timeless memories of your special day. Utilising shabby chic furniture and accessories is always a sure-fire winner. Distressed white furniture carries not only a look of time gone by but also a romantic, rustic charm that sets the atmosphere and tone for your wedding. This timeless classic look is best complemented with table decorations using feathers and beads draped lavishly over the candelabra.
Selecting a vintage theme need not be an expensive option. Most of the accessories and guest gifts can be handcrafted, saving money and enhancing your involvement in personalising the event. Table flowers can be handpicked from local fields to add a rustic, healthy and homely feel as well as a touch of individualism. There are no do's and don'ts when it comes to selecting your vintage wedding theme; you are selecting the era that most attracts you; whether it be the style or the ambience you are looking for. Your wedding day is so special, and with a vintage theme, the right location and the inspirational personal touches you bring, the day will provide a lifetime of memories.