Bespoke wedding stylist, Stacey Pepworth of To Be Revealed is on our Supplier Spotlight today; based in the North and offering a personal bespoke service for boutique style weddings, her work is full of elegant yet dramatic details that are personal to you. We catch up with this talented bespoke wedding stylist to find out what she has to offer.
"I'm Stacey, bespoke wedding stylist of To be Revealed styling – A Boho Luxe styling company based in Manchester and covering the North of the UK. My brand is inspired by the boldness of fashion and the drama of the theatre. I create elegantly edgy Boho Luxe style and design for style Conscious dreamers."
"Those who want their wedding style to showcase exactly who they are and aren't apologetic about it. Bespoke boutique style weddings are my thing – Full of colour, full of dramatic details and full of Life!"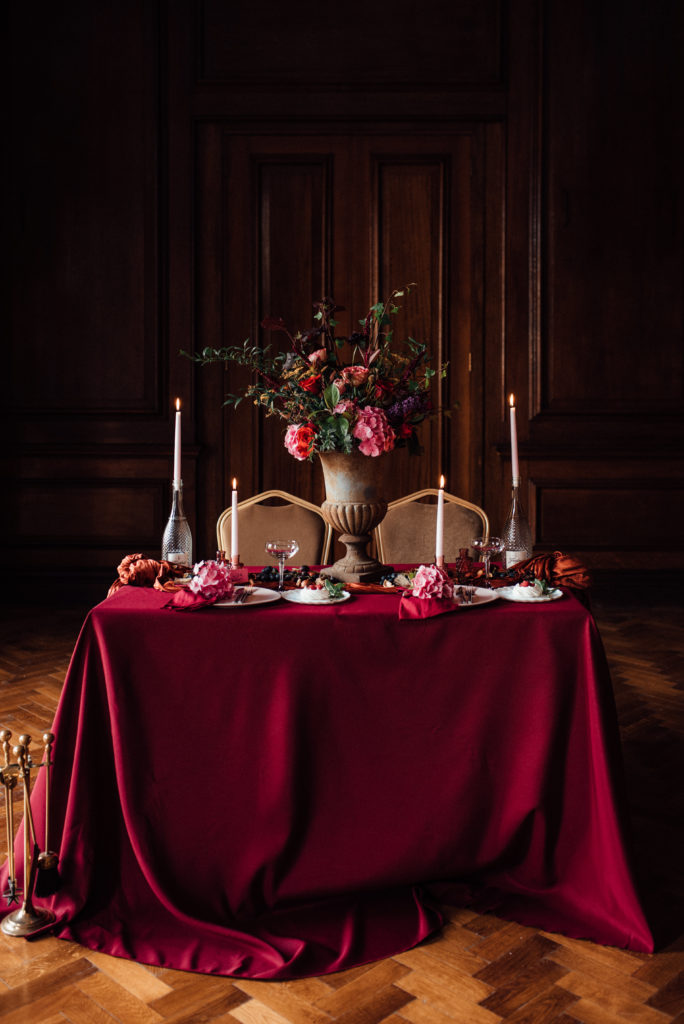 Tell Us About Your Style?
"My style is Boho Luxe – Boho meaning socially unconventional and Luxe meaning high quality. This has become my ethos as I lead my brand. My style has lots of moodier tones but still full of life! I love colour, it is my way of showing expression. I love deep, rich colour palettes that are a little bit indulgent but balanced out by some bright tones."
"I create bold, statement led designs that tell a story and are filled with items that showcase a particular vibe. Creating an atmosphere is my biggest priority in my designs. I always want to understand how a couple wants to feel when they enter the space."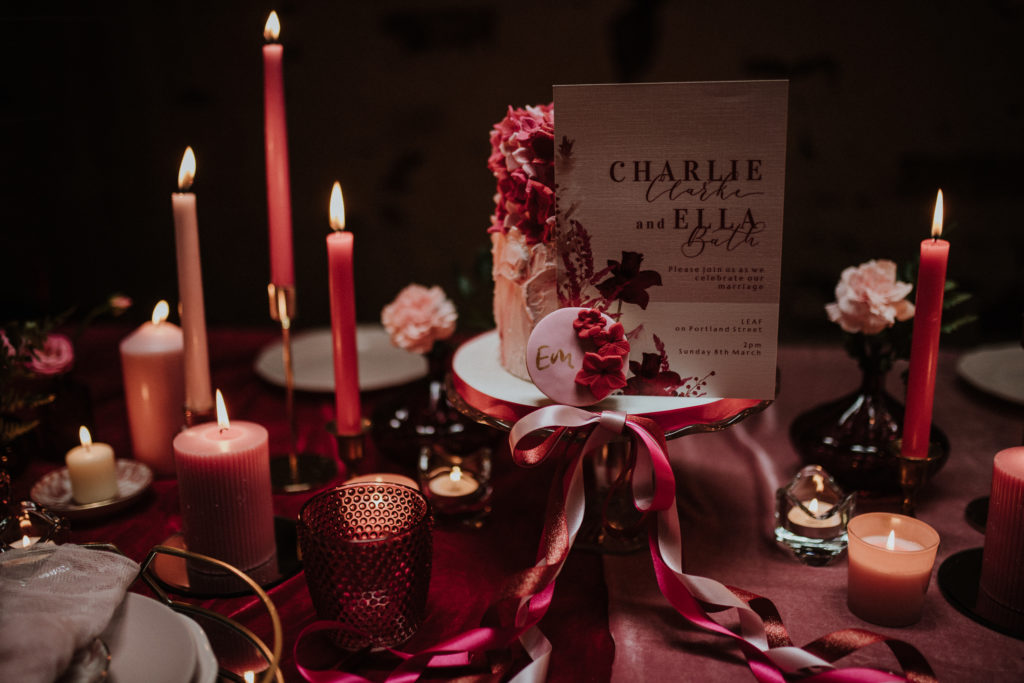 What Are Your Influences When You're Styling?
"I am influenced a lot by my background. I am a trained Musical Theatre performer and worked across Theatre, Dance and TV for a while. It means I am naturally theatrical and this is where my love of emotion and atmosphere comes from. Set design, Interiors and Fashion play huge roles in influencing my style and these feed over into my brand. I am a real maximalist and I find a lot of inspiration comes from this. My own wardrobe is described as a botanical garden by my husband so I guess that's why florals often find their way into my designs too."
"I am always influenced by the people I work with too and I work in a collaborative way with couples to really dig into who they are and what makes them unique. Then I take all those things and create something extra personal for them."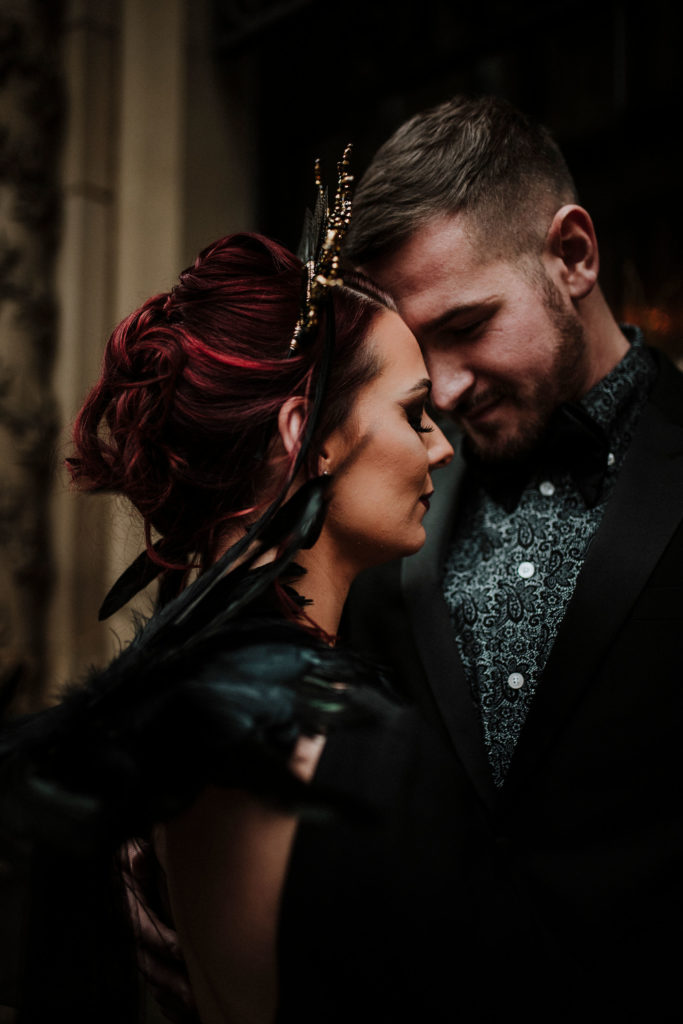 Who Are Your Typical Couple?
"Couples who are style conscious and dreamers. Those who know who they are and are real and true to that. Couples who are fun loving and really enjoy life and make the most of it. People who love things that are a little bit different and don't follow the rules of what is considering the 'social norm'."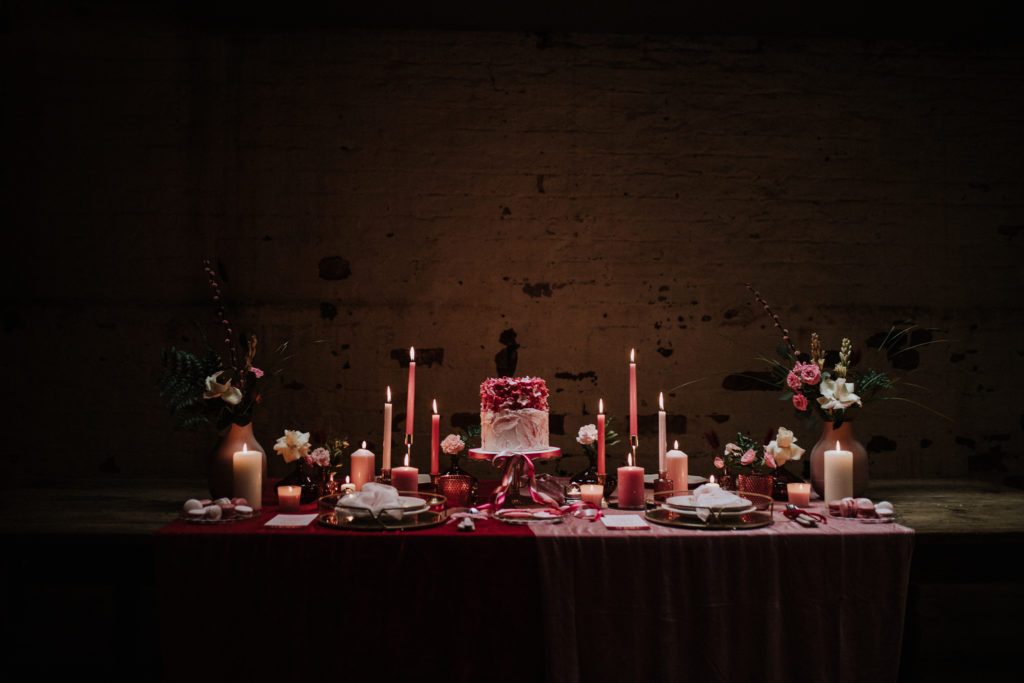 How important is being ethical to you?
"I think it is super important to consider being ethical – now more than ever before. My brand has an ethos of being ethically minded and conscious whilst still showing you can have a stylish, bold wedding. I love recycling and upcycling items like bottles and textiles and giving them a new lease of life. Things that you can use over and over again – not just for one day! I am a huge believer in making the most out of all your decor items, flowers etc…I encourage couples to utilise bouquets and decor items throughout the course of their day and rework them to feel fresh. I also work with local suppliers who also maintain an ethically minded ethos to their brands and also to avoid any unnecessary travel and pollution. Where I can I won't drive to consultations and I never use any single use items or plastics in my designs."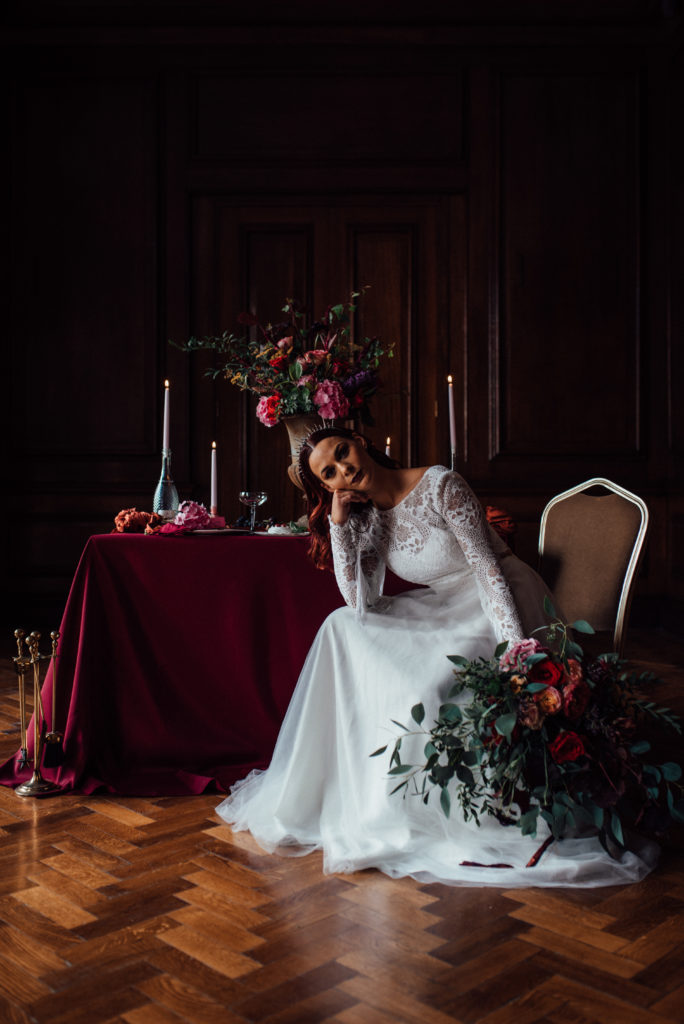 What are you most proud of so far?
"I am really proud of where my brand has got to in the short time I have been going. Building relationships is one of my proudest achievements as it has allowed me to make fab connections where amazing opportunities have arisen from it. I have a wonderful pool of suppliers around me who I work with regularly and it has been invaluable to the growth of my business."
"Aside from that I am so proud of my styled shoots and where I have had them published. It is amazing seeing my work on blogs and in magazines and it makes me feel incredibly proud of all the hard work I have put in to get to this point. Styled shoots are one of my favourite things to do and I am so happy people love the things I have created so far!
Why do you do wedding fairs?
"I LOVE wedding fairs. They give me the opportunity to gain some real time face to face interaction with potential couples. I enjoy chatting to people and making new connections. I love seeing what is out there and who is creating amazing work in the area that I can connect and collaborate with."
"I always love the chance to be creative and create a fab stand that people can feel drawn to and inspired by. It means people can see what I do in person, not just on the screen. Plus the atmosphere of them you just can't beat."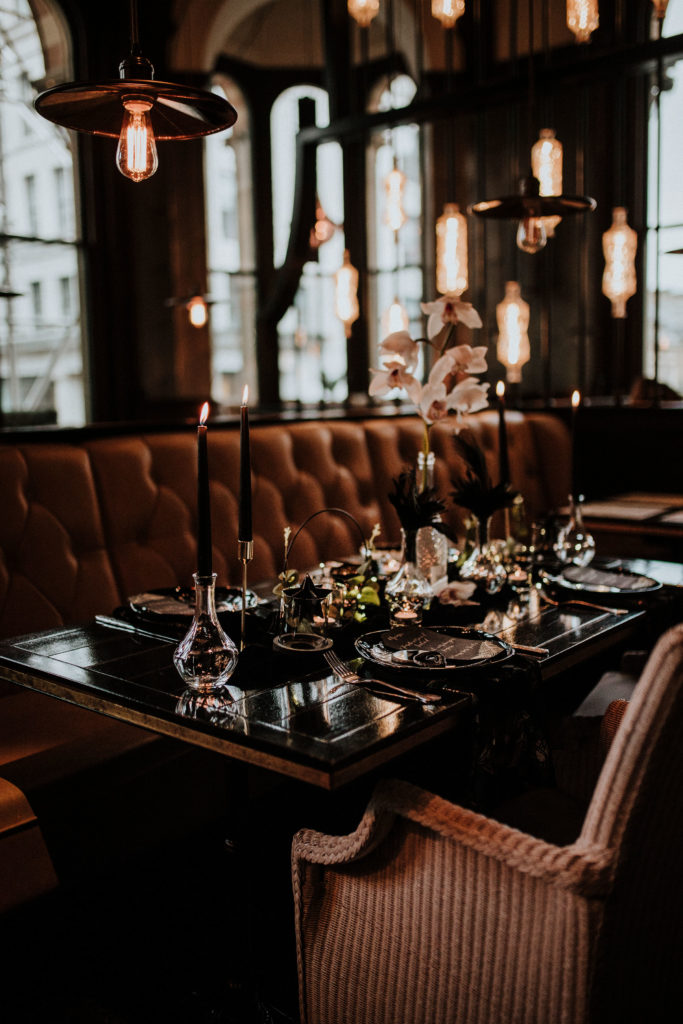 Any news on what is next for you – any exciting plans?
"I have some really exciting things coming up for To be Revealed. I am launching some new services that are aimed at wedding industry professionals and brands. It is something I have been asked about a lot so I can't wait for that. I am also looking into a new website where I can showcase the different styling offers and my creations as my brand grows. Plus I have even more styled shoots planned in for later this year and next year – they are my favourite thing and really let me loose on my creativity so I can't wait to get going."
How can we get in contact with you?
"You can get in contact with me via my website where there is a contact form. I am also over on Instagram and Facebook where there are links to book in a free consultation. You can send me an email also and get in touch that way."
Website – www.toberevealed-style.co.uk
Instagram – https://www.instagram.com/toberevealed_style
Facebook – https://www.facebook.com/toberevealedstyle
Email – stacey@toberevealed-style.co.uk
IF YOU LOVED THIS STYLE PLEASE PIN IT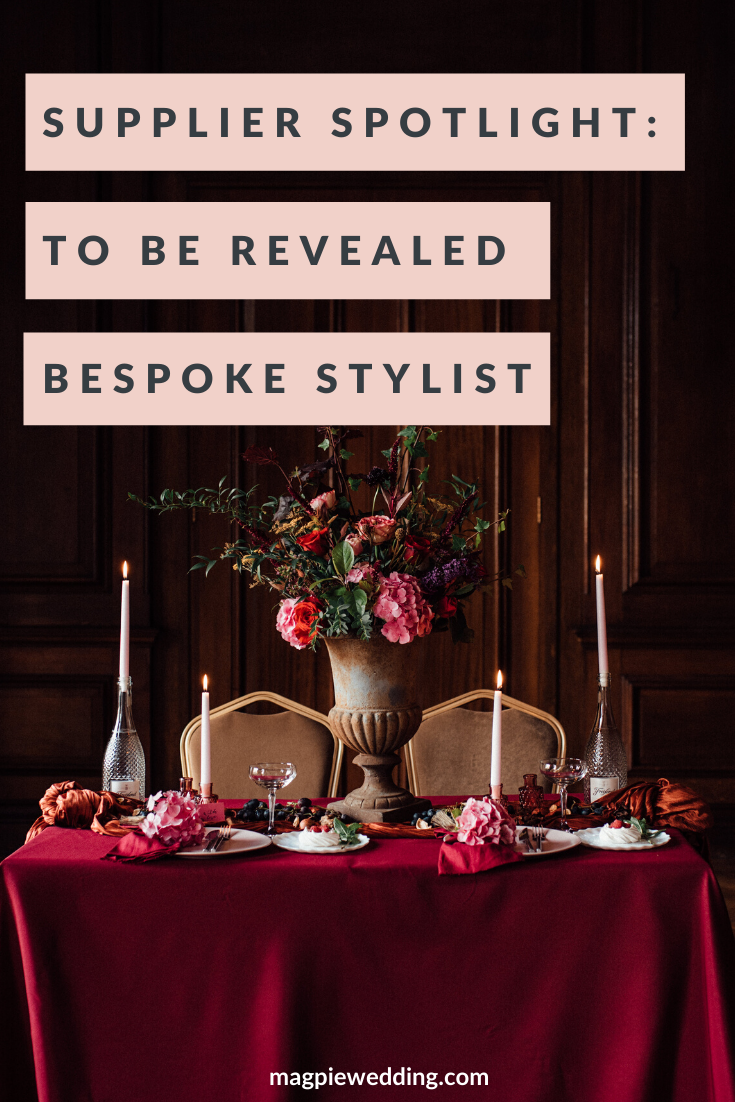 If you loved this bespoke wedding stylist you may also like;
From Ribbons To Foliage – Creative Styling Ideas For Your Wedding Chairs
How to create a relaxed, boho wedding chill out area